I can enumerate a thousand reasons to love Southeast Asia. But as a frustrated Instagrammer, perhaps what strikes me the most is the number of picture-perfect spots I can find in the region. Their ornate shapes and bold colours do a phenomenal job at telling each of their respective stories, making them all the more worthy of inclusion in everyone's Southeast Asia Instagrammable bucket list!
Don't forget that in order to fulfil that bucket list, you'll need a cosy hotel in Southeast Asia to stay in. With their strong regional presence (they have over 50 hotels in Southeast Asia alone), Wyndham Hotels & Resorts certainly fits the bill. And you know what? Each property is as Instagram-worthy as can be, too! On that note, here are our personal picks for the best spots in Southeast Asia that you and your Instagram feed just can't miss out on.
1. Calle Real, Manila, Philippines
Home to one of the Philippines' prized UNESCO World Heritage Sites, the Walled City of Intramuros has long established itself as a prime spot for taking some of the most nostalgic Instagram-worthy pictures in Manila. A few of those pictures almost often include Fort Santiago, Manila Cathedral and Palacio del Gobernador.
However, if you're after that effortless Old Manila-inspired shot, simply make your way to Calle Real. Dotted with historic European-style buildings and flooring, it's the perfect place to hang out while casually snapping laid-back pictures on a local pedicab, kalesa or bamboo bike. If you're feeling adventurous, try dropping by after dinner hours. By then, the street has recovered from the day's activities and oozes a romantic glow partly provided by 1800s lamp posts.
Where to stay near Calle Real: Enjoy a fuss-free tour of Manila's exquisite cultural and modern attractions by staying in TRYP by Wyndham Mall of Asia. Also in store are flexible rooms looking out on to Manila Bay, a library and hearty dishes at its on-site restaurant. This Philippines hotel is located at Seaside Boulevard Corner J.W. Diokno Boulevard, Mall of Asia Complex, Pasay, Philippines.
BOOK YOUR MANILA STAYCATION HERE!
2. Singapore Botanic Gardens, Cluny, Singapore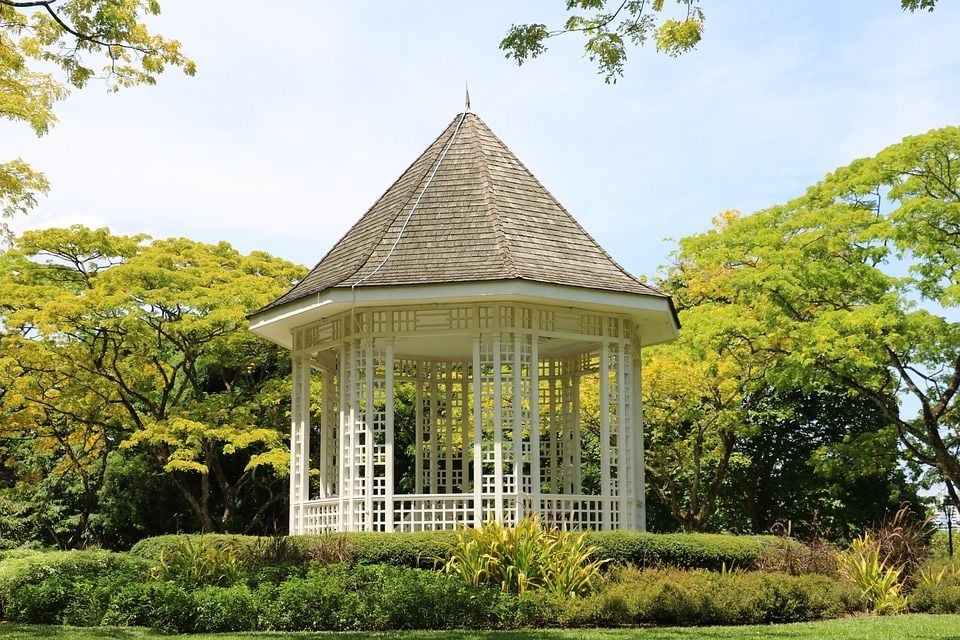 One of the world's most competitive financial hubs, Singapore is no stranger to eye-catching corporate skyscrapers and state-of-the-art attractions. Through all its glitz, the city takes pride in world-class nature parks and gardens that provide the perfect retreat from the city's fast-paced life. Hey, it's called the Garden City after all!
Speaking of gardens, don't even think about counting out the expansive Singapore Botanic Gardens from your Southeast Asia Instagrammable bucket list. Opened in 1859, this lush and incredibly picturesque tropical garden was recently added to the list of UNESCO World Heritage Sites in Southeast Asia. It's composed of several smaller gardens as well as attractions like a museum, library and, of course, the Bandstand. Formerly a site of musical presentations, this iconic octagonal gazebo now serves as a go-to location for pre-nuptial shoots. I mean, just look at it!
Where to stay near Singapore Botanic Gardens: Days Hotel by Wyndham Singapore at Zhongshan Park offers over 400 rooms painted in vibrant hues and that come with Premium Serta mattresses. With its complimentary shuttle to the Novena MRT, exploring the best of Singapore is as easy as 123. This Singapore hotel is located at Jalan Rajah, Singapore.
BOOK YOUR SINGAPORE STAYCATION HERE!
3. Federal Territory Mosque, Kuala Lumpur, Malaysia
Indeed a melting pot of cultures, Kuala Lumpur offers a diverse selection of Instagram-worthy spots in Malaysia. The great thing is that it's no longer just about the Petronas Towers which, of course, you're still welcome to visit and include in your Instagram tour. But if you're going after something a little more off-the-beaten-path, this architectural masterpiece in the Segambut District is for you.
No more than two decades old, the Federal Territory Mosque takes inspiration from no less than Turkey's very own Blue Mosque. Otherwise known as the Wilayah Persekutuan Mosque, its Ottoman-Malay motif bedecked with 22 domes can be seen throughout the 47,000 sqm structure. These commanding details make Federal Territory Mosque one of the most Instagrammable mosques in Southeast Asia!
Where to stay near Federal Territory Mosque: Giving quick access to Kuala Lumpur's city centre and the North-South Expressway, Days Hotel & Suites Fraser Business Park Kuala Lumpur is your ultimate bleisure-friendly hotel in Malaysia. Its 257 rooms are non-smoking and feature a work desk and 43" Smart TV, among others! This Malaysia hotel is located at Fraser Business Park Kuala Lumpur, Jalan Metro Pudu 2, Kuala Lumpur, Malaysia.
BOOK YOUR KUALA LUMPUR STAYCATION HERE!
4. Tirta Gangga, Bali, Indonesia
Most people go to Bali for its beaches and rice terraces. It is, above all, a haven for a number of the world's most breathtaking natural wonders. But tucked in its Kabupaten Karangasem or Karangasem Regency is a former royal palace called Tirta Gangga, which gives many famous Bali attractions a run for their money.
While this spot has slowly started to gain more attention among tourists, it still deserves a spot in your Southeast Asia Instagrammable bucket list. Built in 1946, the reconstructed Tirta Gangga consists of pools, fountains (including the 11-tier centrepiece fountain), gardens, statues, and stone carvings intricately arranged throughout the complex. While the place is small for what you'd traditionally think of a "palace", it's certainly the perfect playground for Instagrammers visiting Bali!
Where to stay near Tirta Gangga: A tranquil Balinese getaway awaits at the Wyndham Tamansari Jivva Bali, a scenic beachfront resort that features Balinese-inspired accommodations with private plunge pools and other sumptuous tropical amenities. This Indonesia resort is located at Pantai Lepang, Kabupaten Klungkung, Bali, Indonesia.
BOOK YOUR BALI STAYCATION HERE!
5. Similan Islands, Phang Nga, Thailand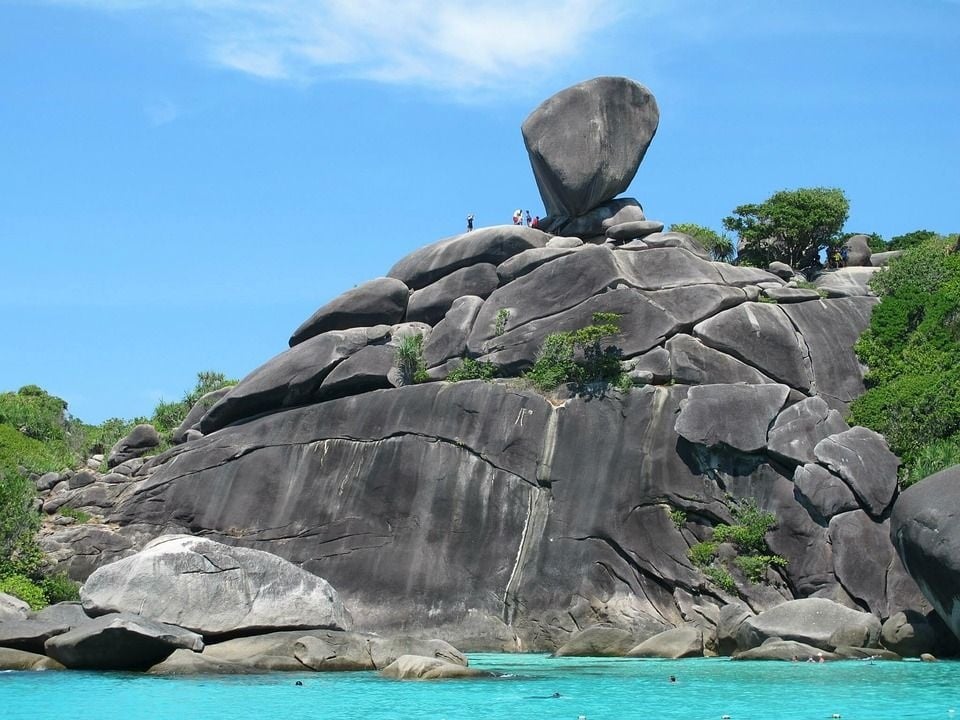 Those who've been to Phang Nga Province can attest to how difficult it is to focus on one Instagram-worthy spot in a single day. This province south of the Land of Smiles is paradise at its best. It has exquisite white sand beaches, imposing rock formations and some of the most stunning tropical resorts in Southeast Asia!
Situated 84 km northwest of Phuket in the Andaman Sea, Similan Islands boast of azure waters perfect for diving and snorkelling. Still, nothing beats the experience of marvelling at and climbing the islands' countless rocks and boulders, beautifully shaped by centuries worth of wind and water activities. Perhaps the most notable of them is the Sailing Boat Rock on Island No. 8, which has become Similan Islands' own visual trademark, for obvious reasons.
Where to stay near Similan Islands: Not far from Phang Nga Province is the relaxing Ramada by Wyndham Phuket Patong. Ideal for business travellers and holidaymakers, it brings your Thailand visit to a whole new level with its top-of-the-line amenities including a cafe, an outdoor pool as well as meeting rooms. This Thailand hotel is located at Thanon Ratuthit Songroipi Road, Kathu District, Phuket, Thailand.
BOOK YOUR PHUKET STAYCATION HERE!
6. Casa de Emperador, Iloilo, Philippines
Plain white facades always pass as great Instagram photo backdrops. The simpler they look, the better your chances are to get creative with your outfit and your photos If that's the kind of motif you want for your Instagram tour of the Philippines, then either make your way to the National Museum Complex in Manila, or head down to Iloilo City in the Visayas Region of the Philippines, home of the new and completely Instagrammable Casa de Emperador!
The enormous mansion-like building houses the Iloilo Museum of Contemporary Art, a first of its kind modern art museum outside Luzon. Still new compared to the Spanish houses and churches that dot the city, the casa and the museum make for great stopovers for your photo-inspired city tour of historical Iloilo!
Where to stay near Casa de Emperador: Located close to Iloilo City's shopping centres, cultural hubs and major ferry terminals, Days Hotel By Wyndham Iloilo promises a convenient stay for your Instagrammable holiday in the Philippines. Amenities include a 24-hour reception, fitness centre and salon. This Philippines hotel is located at The Atrium Mall, General Luna Street, Iloilo, Philippines.
BOOK YOUR ILOILO STAYCATION HERE!
7. Melaka River, Melaka, Malaysia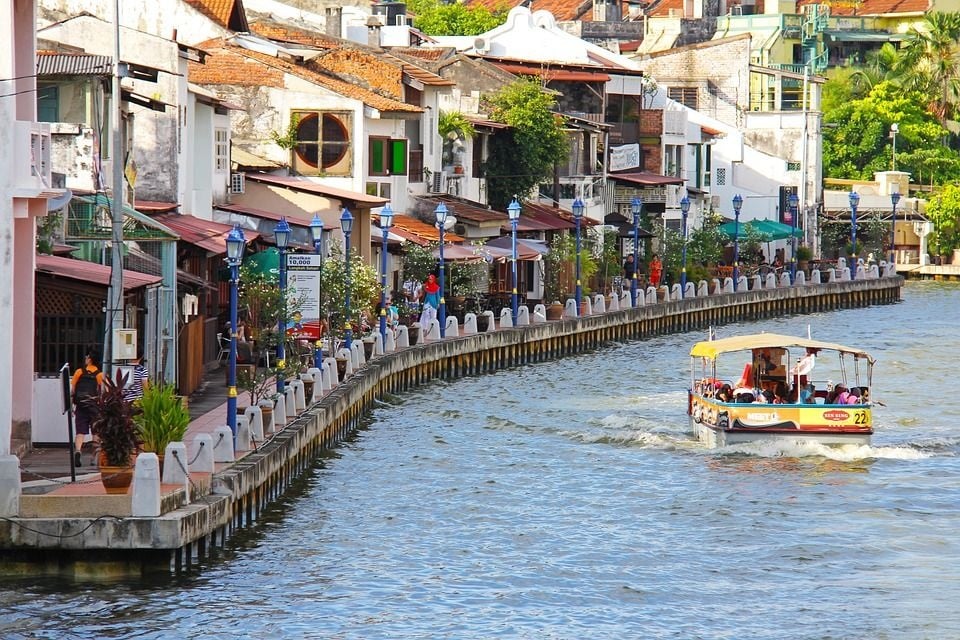 They call it the Venice of the East, and I don't plan to question that for a minute. As one of Malaysia's lesser-known tourist destinations, Melaka brims with Instagram-worthy spots you wouldn't even imagine. Flowing across Melaka City, the 40 km Melaka River is one of them. This piece of paradise was a major trade route between the 1400s and 1500s. Now, it serves as one of Melaka's most scenic thoroughfares slash attractions that is free for everyone to explore!
Walking down the river's concrete banks, you'll find quaint cafes, bars and residences that give the river a colourful backdrop at daytime. From dusk to dawn, decorative lights illuminate the river giving it a romantic flair. River cruise tours are also offered around the area should you wish to see the river and Melaka City from a different vantage point. As the city experiences an average temperature of 31°C, remember to wear light clothes so you can enjoy the river and its various Instagrammable spots without suffering from heatstroke!
Where to stay near Melaka River: Indulge in timeless luxury at Ramada Plaza By Wyndham Melaka as you go around this historic city in Malaysia. This 5-star international hotel also offers amazing views of the Straits of Melaka for maximum sightseeing! This Malaysia hotel is located at Jalan Bendahara, Melaka, Malaysia.
BOOK YOUR MELAKA STAYCATION HERE!
8. Tiu Kelep, Lombok, Indonesia
Take one look at Lombok, and you'll wish you'd never have to leave this island the moment you set foot on its soil. Located east of Bali, where most travellers head to for their DIY Instagram tours, Lombok boasts of pristine beaches, diving spots, the Gili Islands, and Mount Rinjani, the second tallest volcano in Indonesia!
Then, there are the Lombok waterfalls led by the Tiu Kelep Waterfall, known to be one of the most beautiful of all. Located in the northern part of Lombok, Tiu Kelep is made up of a wall of waterfalls flowing rather modestly, but what gives this place its true unique charm is the cascade of water flowing obliquely from the top of the wall. With the dense greenery surrounding the falls, I bet it will make for one of the most enchanting, almost fairytale-like shots your Instagram feed has ever seen!
Where to stay near Tiu Kelep: Featuring 66 spacious suites, a beach club, pool bar, and restaurants, Wyndham Sundancer Resort Lombok will give you a tropical vacation to remember in Lombok, Indonesia. This Indonesia resort is located at Sekotong Barat, Central Sekotong, West Nusa Tenggara, Indonesia.
BOOK YOUR LOMBOK STAYCATION HERE!
9. Shwedagon Pagoda, Yangon, Myanmar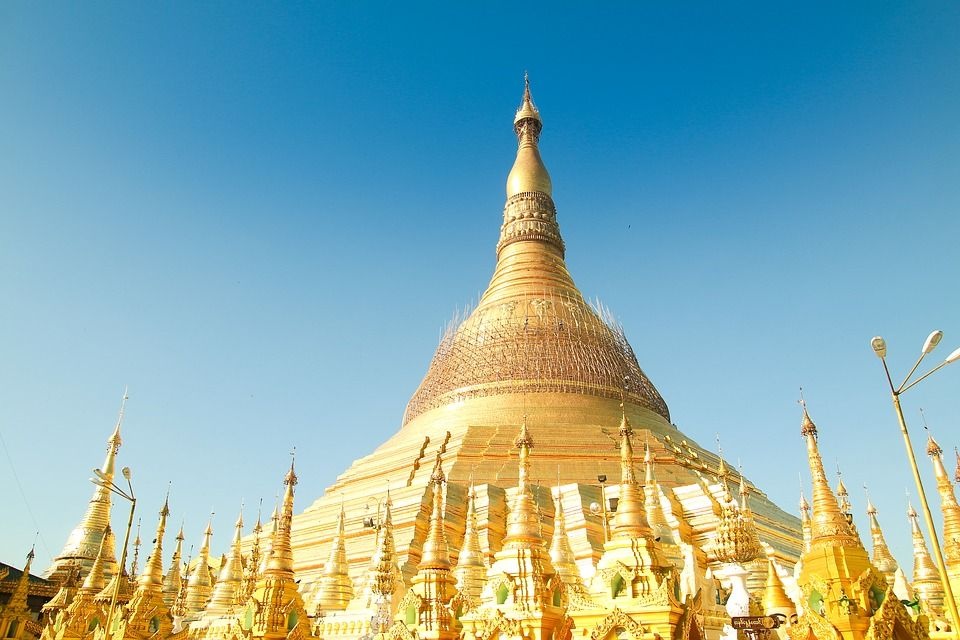 Similar to many of its closest neighbours, Yangon prides itself of striking temples, stupas and pagodas that come in all sorts of regal hues. Not only do they serve as important landmarks in the over 200-year-old city, but they remain to be vital places of worship among the  Burmese.
Standing on Singuttara Hill in the middle of Yangon lies the Shwedagon Pagoda. Also dubbed the Great Dagon Pagoda and the Golden Pagoda, this gilded bell-shaped attraction has gone to become Myanmar's most popular attraction mainly because of its towering structure. In fact, you don't even need a telescope to spot its golden magnificence from the city! As it's first and foremost a religious site, proper attire must be observed. Although, that shouldn't stop you from coming up with stunning snaps of the pagoda as you fulfil your Southeast Asia Instagrammable bucket list.
Where to stay near Shwedagon Pagoda: Overlooking Shwedagon Pagoda and Kandawgyi Lake, Wyndham Grand Yangon is a fitting choice for travellers who want a balance of comfort and convenience while exploring Yangon. Enjoy facilities like a massive outdoor pool, wellness centre and lounge areas! This Myanmar hotel is located at Kan Yeik Thar Road and U Aung Myat Road, Yangon, Myanmar.
BOOK YOUR MYANMAR STAYCATION HERE!
10. Wat Chedi Luang, Chiang Mai, Thailand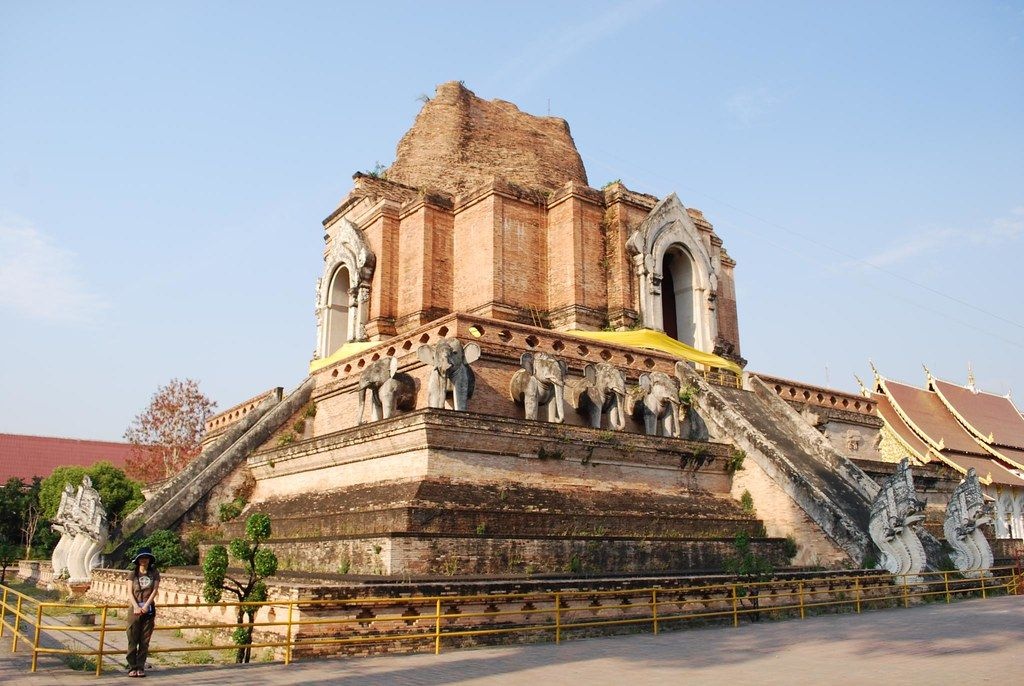 So many temples in Thailand, so little time! If you're a bonafide history and architecture buff, that's probably one problem you'll long to have as you go around this magnificent Southeast Asian nation. In Chiang Mai alone, you'll find over 300 Buddhist temples scattered throughout the city. These include the three popular temples of Wat Phra Singh, Wat Chiang Man and Wat Chedi Luang within Chiang Mai's Old Town.
Of those three temples, Wat Chedi Luang stands out mainly because of its staggering size. Even after being damaged in the earthquake of 1545, the now 30 m structure remains as impressive and striking as ever. If you look closely, you can see the water serpent staircase and elephant structures adorning the temple, giving the religious building its defining look.
Where to stay near Wat Chedi Luang: Chiang Mai is only an hour and 15 minutes away by flight from Bangkok, where you can stay at the luxurious Ramada Plaza Bangkok Menam Riverside. Set along the Chao Phraya River, it gives you ease of access to Thailand's top attractions while letting you revel in its elegant accommodations. This Thailand hotel is located at Charoen Krung Road, Wat Phraya Krai, Bangkorlaem, Bangkok, Thailand.
BOOK YOUR CHIANG MAI STAYCATION HERE!
Bonus: Songdo Central Park, Incheon, South Korea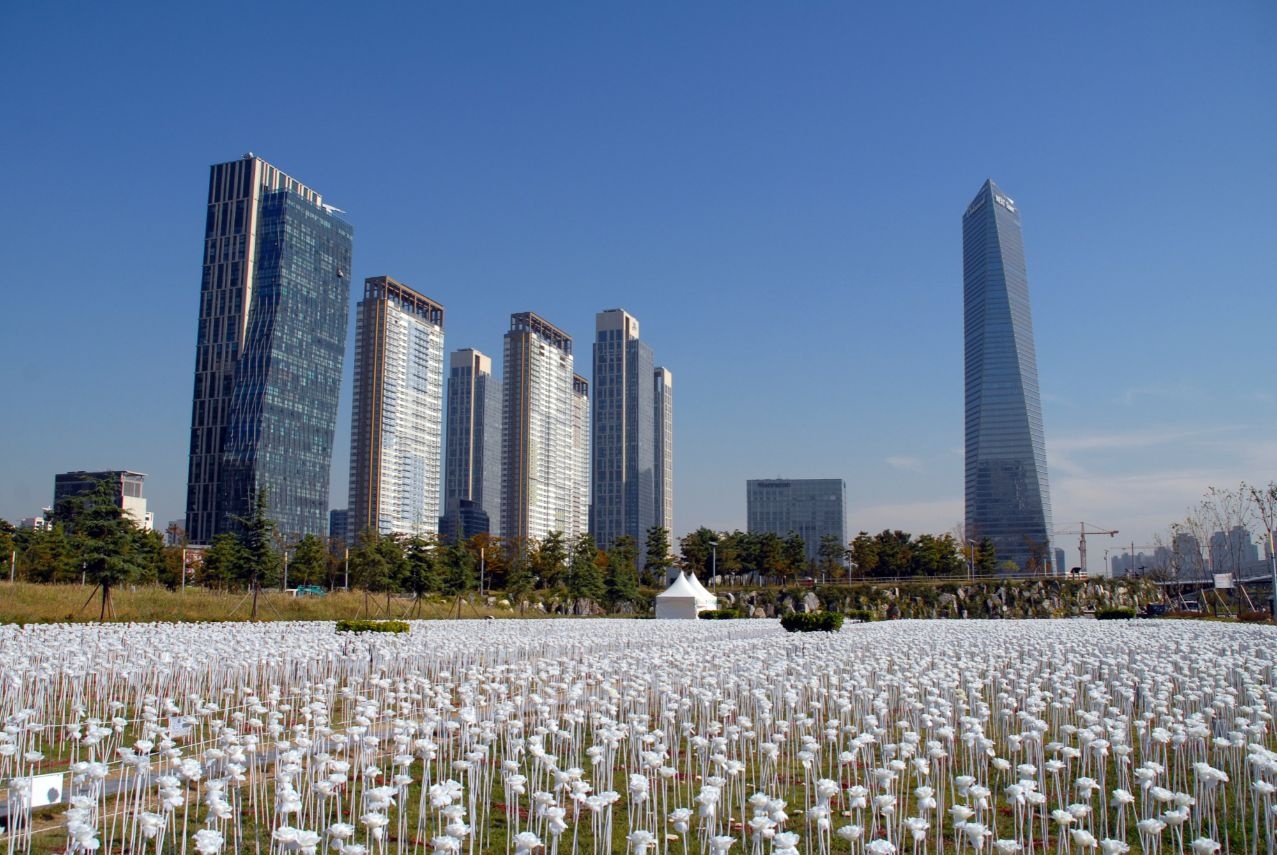 There's just way too many Instagram-worthy spots in Asia that we couldn't resist including one from the nearby East Asia region as a bonus! When in South Korea, the norm is to visit its traditional villages, historic palaces or vibrant shopping districts mostly found in the capital of Seoul. But upon landing in Incheon Airport, the main international gateway of South Korea, why not spare a few hours to explore the vicinity, too?
You'll be happy to know that this underrated city in South Korea is bursting with spots great for your Instagrammable bucket list, like this public space inspired by none other than New York's Central Park! Mostly welcoming families and day travellers from Seoul, the Songdo Central Park features a forest, restaurants, seawater canal, and occasional installations. Once, the park displayed an LED rose garden that was used for a South Korean television series. If you time your visit right, you can capture more of these special exhibitions around the park!
Where to stay near Songdo Central Park: Experience a world-class stay and trouble-free Incheon tour when you book with Ramada by Wyndham Songdo. Nestled in the financial centre of Incheon, it has its own coffee shop and conference rooms on top of well-equipped rooms. This South Korea hotel is located at Neungheodae-ro 267beon-gil, Dongchun-dong, Yeonsu-gu, Incheon, South Korea.
BOOK YOUR INCHEON STAYCATION HERE!
Also read: Southeast Asia Travel Guide: Where to Stay and Go!
Now that you've got your Southeast Asia Instagrammable bucket list down, all that's left is for you is to book that flight, train or bus to these gorgeous destinations in the region. And of course, remember to pick a hotel closest to these Instagram-worthy spots for a hassle-free Instagram tour of Southeast Asia. We'll see you on the road!