Indonesia
1. Komodo National Park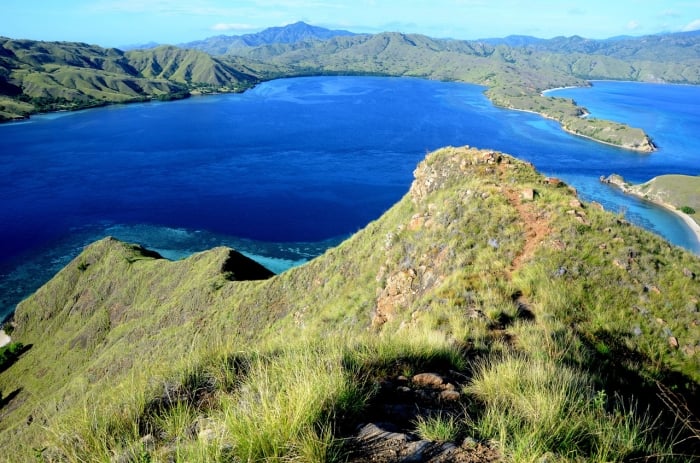 Komodo National Park, or more colloquially known as the Jurassic Park of Indonesia, plays host to a whopping 2,500 Komodo Dragons. So expect to see these world's largest lizards everywhere at this majestic island. Lots of them.
2. Borobudur Temple Compounds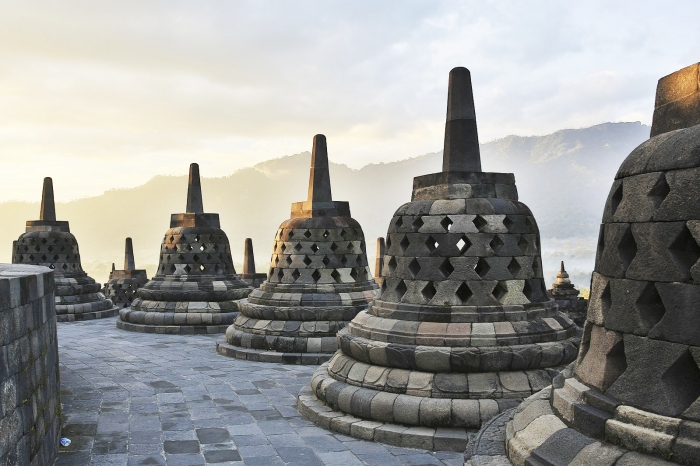 With its origins dating to over a millennium ago, Borobudur sits atop a remote hill in central Java, and also holds the title of the world's largest Buddhist monument.
Malaysia
3. Gunung Mulu National Park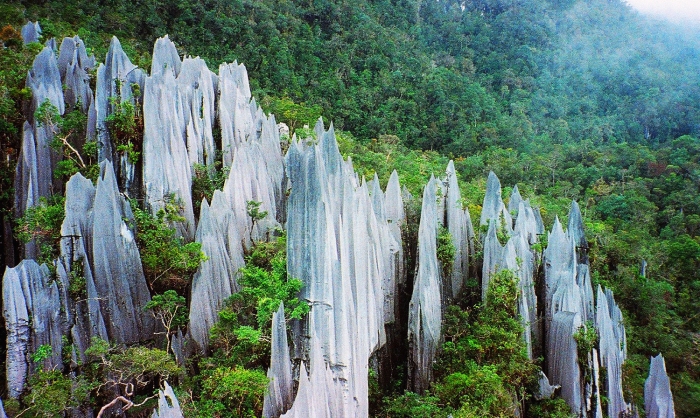 Like a scene right out of Nat Geo, these limestone karst formations in Gunung Mulu National Park makes just one of its many renowned natural features. Others include gorges, rock pinnacles, and caves chambers, including Clearwater Cave, the largest cave in the world (by volume)!
4. George Town, Penang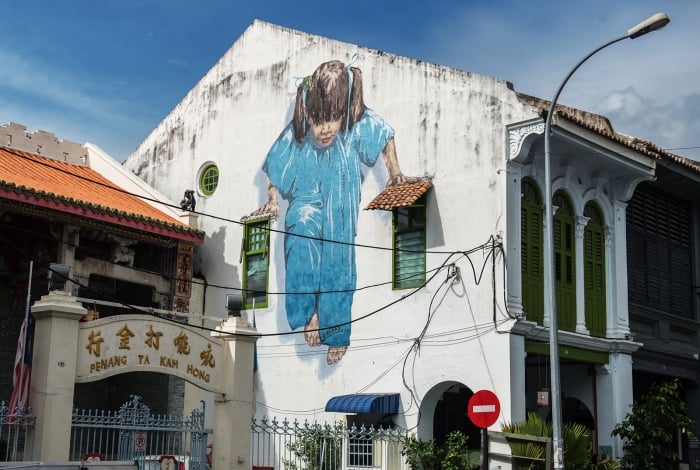 Street art against beautiful colonial architectures? Yup, saw them. Arguably the best street food in Southeast Asia? Been there, ate that. But did you know that this rustic town along the coastal strip of Peninsular Malaysia is also a UNESCO World Heritage Site? With strong influences from the East and West, the steep heritage embedded in George Town makes it more than just a food and artistry haven.
Philippines
5. Rice Terraces of the Philippine Cordilleras (Ifugao Province)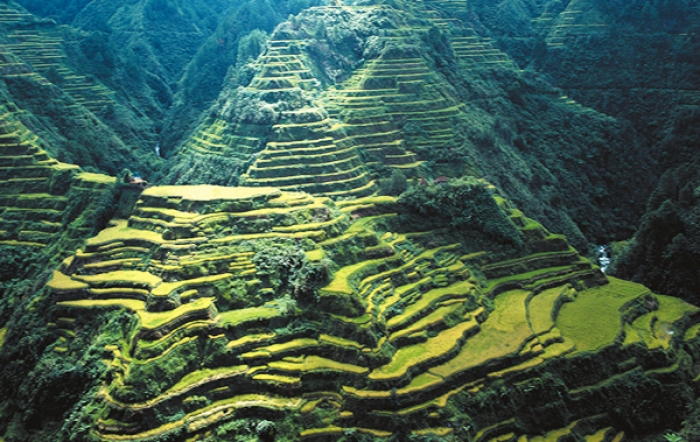 The clusters of the Rice Terraces of the Philippine Cordilleras include Batad, Bangaan, Hungduan, Mayoyao Central and Nagacadan. More than just an Instagram bait, these beautiful landscapes have a history that dates way back to over 2000 years ago, when each terrace step is intricately carved by ancestors of the indigenous inhabitants in the mountains of Ifugao.
6. Historic City of Vigan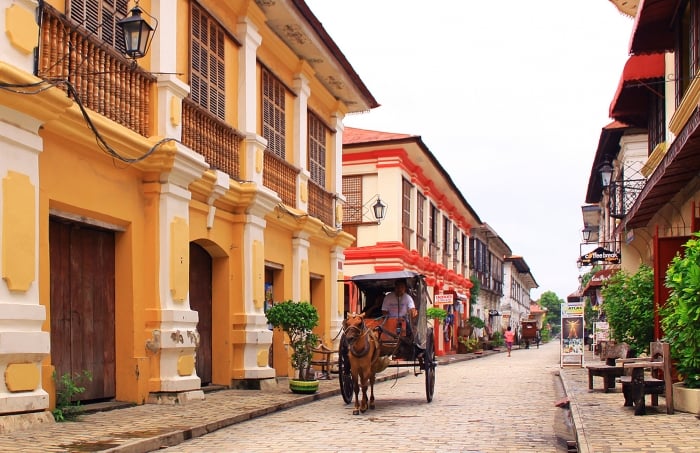 The fancy-pancy buildings aren't the only thing that's colourful in Vigan city. Its colourful history that perfectly marries Spanish colonial architecture in this quaint little city in Luzon equally noteworthy. Take a step back in time as you wander around this stunning destination with cobblestone pavements, horse-drawn carriages and ancestral mansions.
Also read: 10 Things to Do in Vigan for a Complete Cultural Experience
7. Puerto-Princesa Subterranean River National Park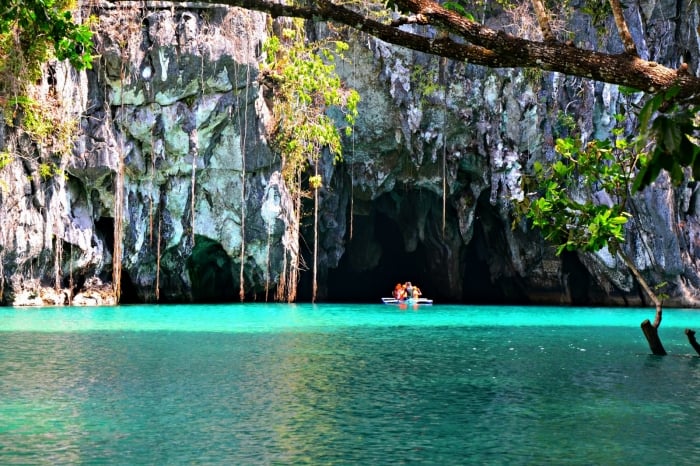 Designated a UNESCO World Heritage Site in 1999, the Puerto-Princesa Subterranean River National Park is home to an underground river (pictured above) which channels directly to the South China Sea. Boating along this underground river is a must-do if you're here. And get ready to be greeted by a manatee or two while at it.
8. Tubbataha Reefs Natural Park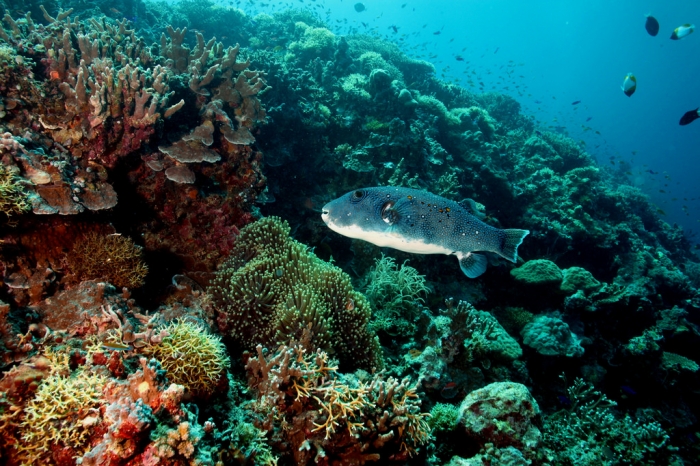 Located in the middle of the Sulu Sea, this underwater wonderland is home to some of the world's most impressive coral reefs and an incredibly diverse biodiversity. These features make it a paradisiacal dive spot that divers from all over the region flock to.
Singapore
9. Singapore Botanic Gardens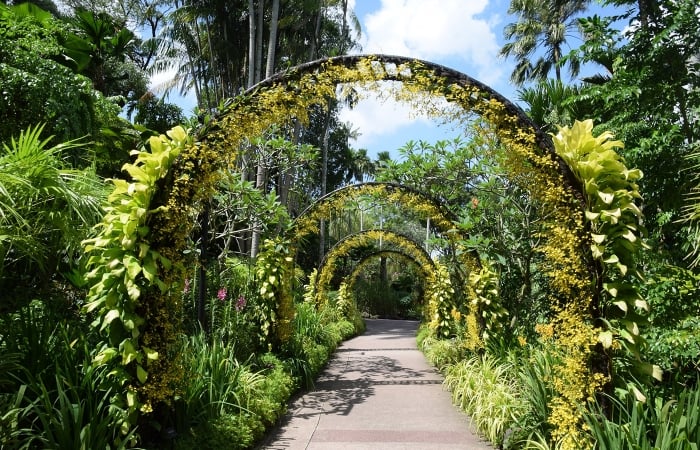 Land size isn't exactly its best playing field, but Singapore (over)compensates that with its food scene, heritage, and also hosting the only tropical garden in the world to be honoured as a UNESCO World Heritage Site.
Thailand
10. Historic City of Ayutthaya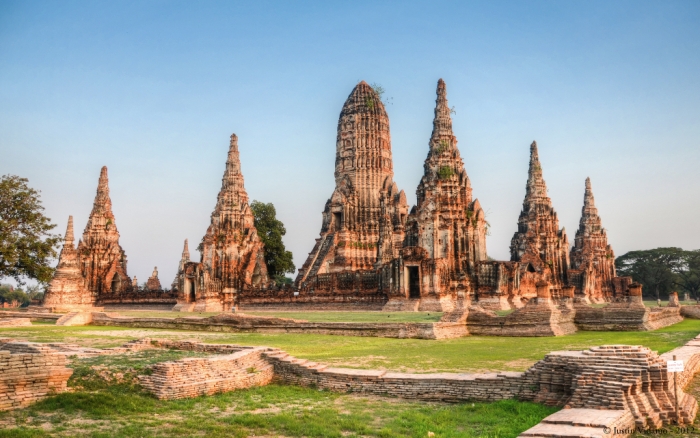 Before the archaeological ruin it is today, Ayutthaya used to be one of the world's largest cosmopolitan areas in the 14th century. Though way past its prime time, the grandeur of Ayutthaya isn't one bit diluted; it really isn't hard to see why thousands of travellers visit this historic kingdom every day.
11. Thungyai-Huai Kha Khaeng Wildlife Sanctuaries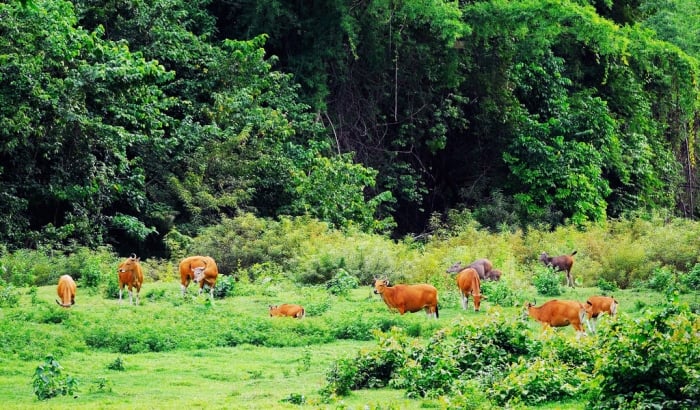 Boasting high visibility through the foliage, these sanctuaries make some of the sweetest wildlife-spotting sites in the region where you can see almost anything from wild water buffaloes and deer herds to over 400 birds species and the rarest of forest insects.
Vietnam
12. Ha Long Bay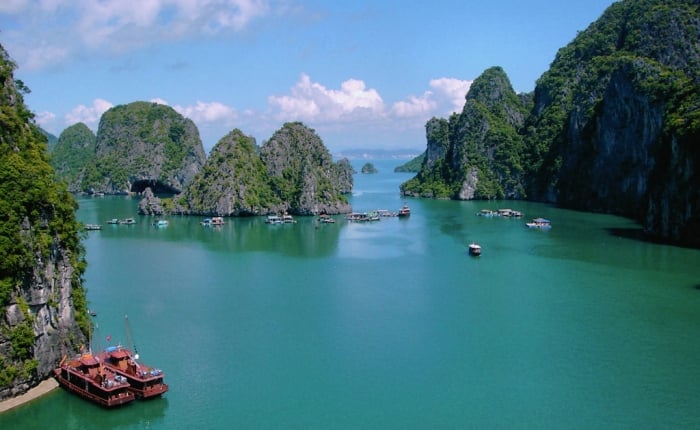 Of course Halong Bay makes it to the list (and also that of the Seven Natural Wonders). This assembly of over 1600 islets and limestone pillars in northeastern Vietnam is one of Mother Nature's finest, most otherworldly creations. Though frequented by over five million tourists a year, the islands are still very much unfazed by the human touch.
13. Hoi An Ancient Town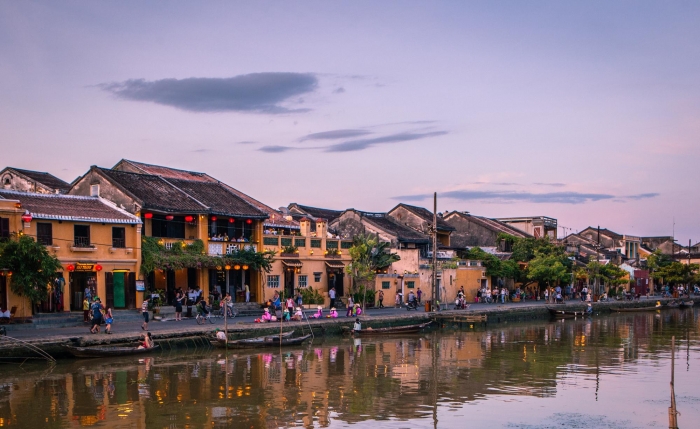 Nowhere else does melting-pot quite like Hoi An, characterised by a unique blend of Chinese, Japanese and Western influences from different eras.
14. My Son Sanctuary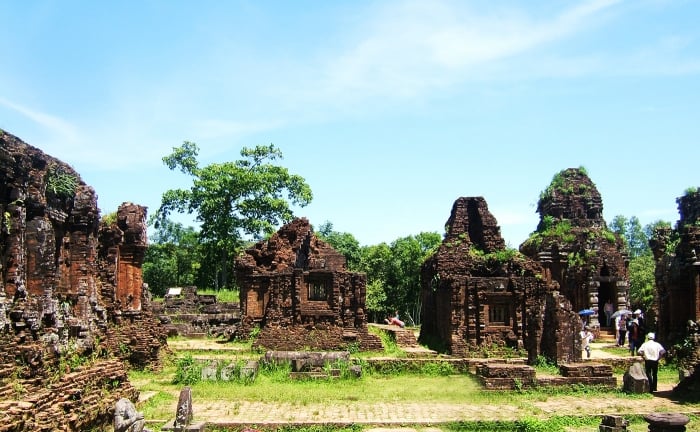 My Son Sanctuary harbours a cluster of Hindu temple-tower ruins, which once made up the religious and political capital of the Champa Kingdom close to 2,000 years ago.
Cambodia
15. Angkor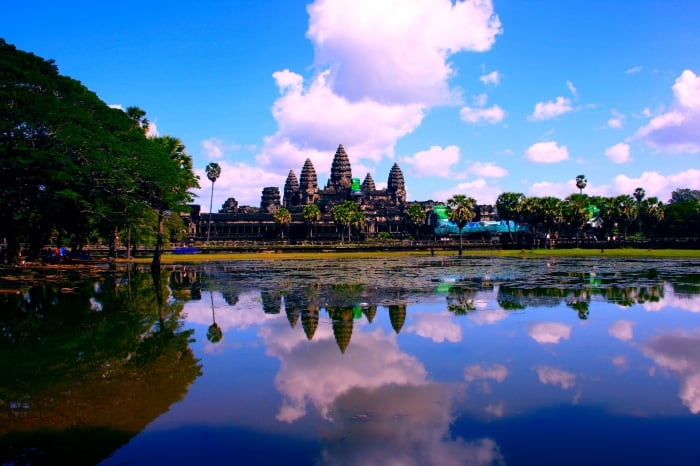 Arguably the Mother of archaeological sites in Southeast Asia, Angkor includes the famed Temple of Angkor Wat and Bayon Temple, with its historic roots tracing way back to the Khmer Empire over 1,000 years ago.
16. Temple of Preah Vihear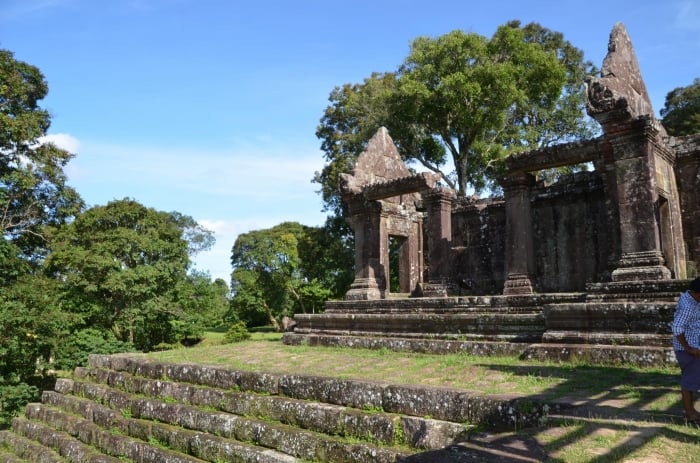 Perched atop a cliff amidst the Dângrêk plains, this architectural masterpiece stands in solitude 500 metres above ground. And unlike Angkor, it's hardly frequented, with most days seeing barely a monk or two traversing through this remote site.