The Italian city of Milan is packed with spectacular and famous locations to visit but, for the more adventurous and inquisitive traveller, there are also plenty of hidden gems that can be discovered.
Once you've trodden the well-worn tourist trails or, if you simply fancy taking a peek at something you wouldn't have known existed, then these are a few unique and unusual places that are well worth checking out as you wander through the mesmerizing streets of Milan.
Also read: 15 Little Towns in Italy Too Stunning to be Real
Delving into the history and art of tarot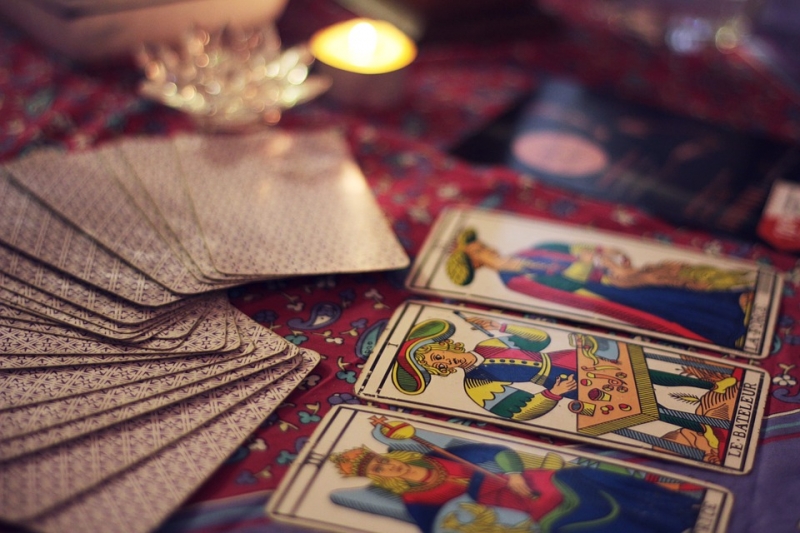 If the esoteric arts are something that fill you with fascination, then a visit to Il Menghello's shop at Via Botelli Guiseppe 2 is not to be missed. For those interested in tarot readings (online or offline) and the history of the cards, it is believed that tarot (tarocchi in Italian) first appeared in Europe amongst the Milanese aristocracy during the 15th century, referenced as "triumph" cards at a special event hosted by the Duke of Milan in letters discovered from the period.
When visiting this fabulous shop, don't be surprised to find owner and artist Il Menghello himself there. His works are either original tarot card designs or reproductions using antique wooden block prints, which he then lovingly adds his touch by repainting. Always happy to share his experiences and knowledge, it's well worth chatting with Il Menghello about tarot, if you're an enthusiast.
The prettiest love letters in the world
For those of a romantic persuasion, if you chance upon a visit to the famous Biblioteca Ambrosiana in Milan, there's a fascinating story to discover within. Already infamous within elite circles as the daughter of Pope Alexander VI, during the 1500s, Lucrezia Borgia certainly lived a most amorous life. Despite being betrothed in three arranged marriages, her passionate dalliances with poet Piero Bembo produced a series of intimate letters, penned amidst a romantic bond which lasted some sixteen years.
These original and heartfelt love letters are available to view, along with translations and a blonde lock of her hair, preserved for eternity in an elegant reliquary. Referred to as "the prettiest love letters in the world" by Lord Byron when he visited the Biblioteca in 1816, and hardly a stranger to amorous adventures himself, he was greatly inspired by the intimate musings of Lucrezia to her secret love, Bembo, who later became a cardinal. Byron is even reputed to have stolen a strand of her hair, such was his own admiration of the story.
Beverages surrounded by beautiful mystery
If you meander down Ripa di Porta Ticinese, a long canal-side street lined with luxurious restaurants and boutiques, there's a small doorway easily passed without a second glance, which richly deserves more attention. Here you will find Backdoor 43, which claims to be the world's smallest bar, steeped in mischievous mystery and secrecy, making for a unique destination which holds no more than four visitors.
It is said that a key and secret password are required for entry, with many customers buying their beverage of choice through a tiny slot window outside, only seeing the hands of the bartender. Filled with curiosities and esoteric items inside, there are over sixty rare whiskeys alone on offer, forming the base of many of their creative cocktail creations. This is certainly a fascinating little speakeasy boasting a different and highly individual experience.
Also read: What to Eat in Southern Italy: The 7 Best Foods You Have to Try
So, there you have it – three must-visit places hidden in Milan and something new for the bucket list. What are your favourite haunts in the Italian city?
---
Brought to you by ICS‑digital LLP.