"Eataly" – what an appropriate sobriquet for a country whose culture is so deeply rooted in its cuisine. Yet, one would be surprised to learn that the Italian food scene is rather homogenous. Striving zealously to retain its local food culture, it is difficult to find fusion or non-Italian cuisine in Italy.
Don't misunderstand, I'm definitely not complaining! Savouring on authentic Italian dishes is one of the best things to do in this artistic country. As such, I've specially curated a list of the must-tries (and my favourite foods) in Southern Italy to share my appreciation for this exquisite cuisine!
1. Margherita Pizza
The classic Margherita Pizza is a must-have in Italy. Fun fact: This pizza is named as such because it was created for Queen Margherita who visited Naples!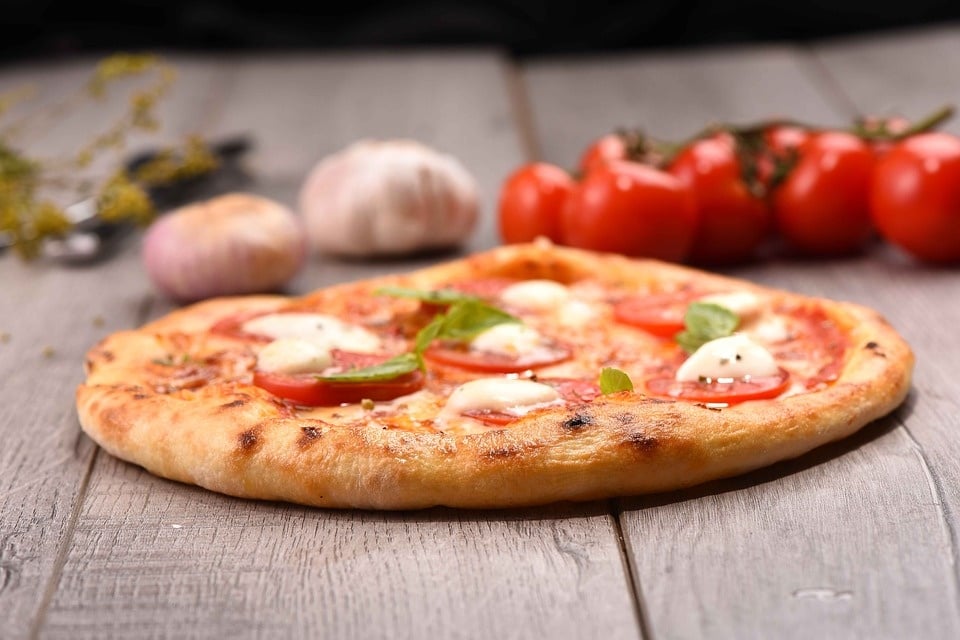 Following the three colours of the Italian flag, the classic Margherita Pizza has only three ingredients: a red tomato base, white mozzarella cheese and green basil. My favourite Italian pizza joint (and everyone else's too, I believe) for Margherita Pizza is L'Antica Pizzeria da Michele. Ask any local for their best pizza joint and they'll definitely point you to this eatery. In addition, renowned Hollywood movie Eat, Pray, Love filmed a scene at this very location too!
While the pizza looks underwhelming, its taste doesn't disappoint! As you slice into it, you'll discover that the dough is soft and thin, unlike the usual deep-dish pizzas. The watery layer on top is actually cheese – when fresh mozzarella is baked, it releases water which causes a sheen layer of fluid over the pizza. The final result is a chewy, crusted dough that encompasses both the sweet and savoury taste. It is truly a delightful Italian delicacy!
2. Fried Pizza
Now that we've tasted the original pizza, let's take it one notch up and go for fried pizza! A huge calzone filled with ham and ricotta cheese, this Italian "snack" is in fact a proper meal in itself.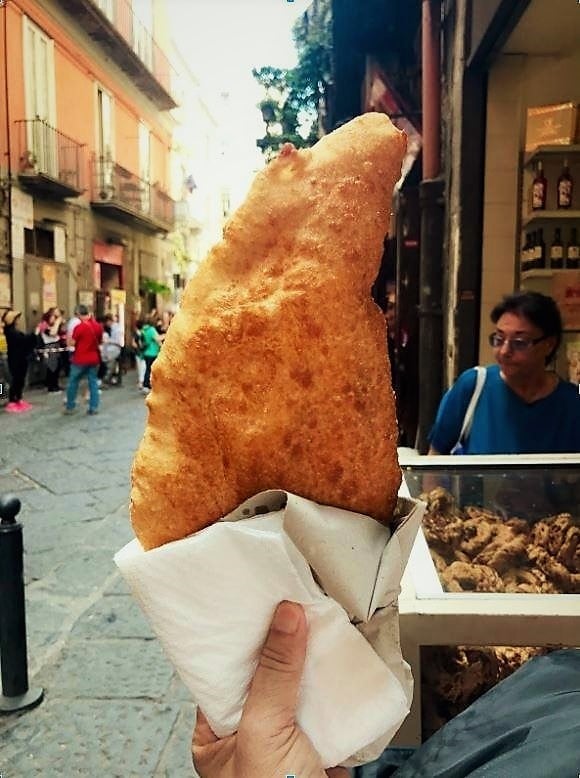 Despite the similar names, fried pizza tastes very different from the conventional pizza. For one, its dough is much crispier and the flavour of cheese is much stronger. Fancy a warm, tangled mess of ricotta with pieces of scrumptious ham inside? I bet it's triggering your hunger pangs already!
Be careful not to eat the dough too quickly though! Most of the yummylicious cheese and ham would have sunk to the bottom of the pizza and you will want to save some stomach space for that. A unique Italian dish, fried pizza is a must-try! 
3. Gnocchi
Made with potato and cheese, Gnocchi is a dumpling that resembles little round pebbles. When cooked well, gnocchi retains its shape and becomes so soft that it melts in your mouth!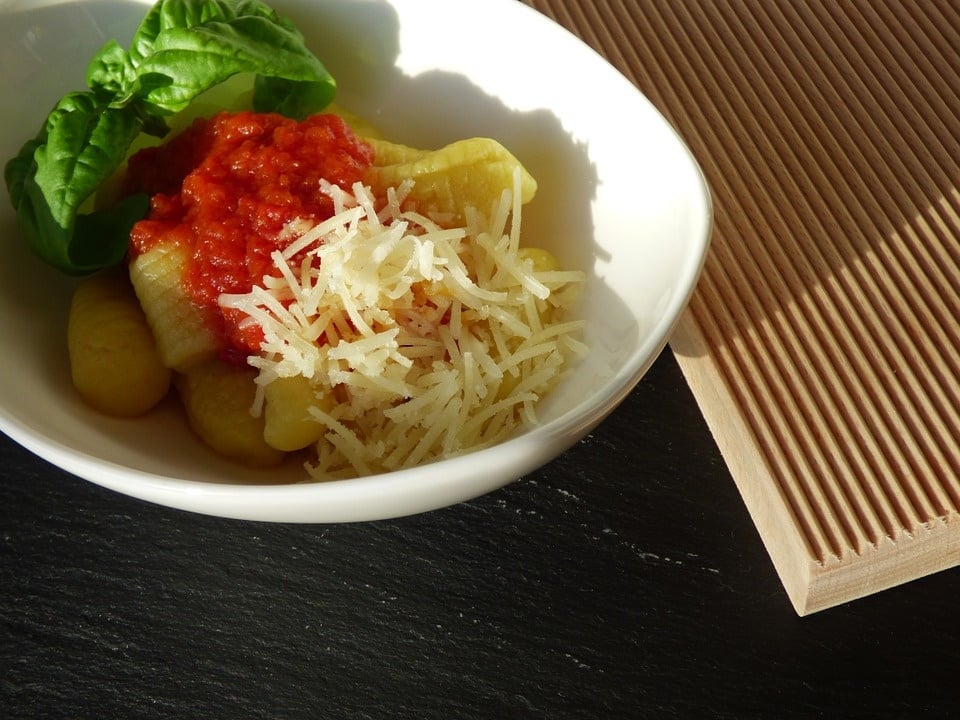 In Southern Italy, Gnocchi is typically served with tomato sauce. While I'm not a tomato lover, I thoroughly enjoyed the juicy and sweet tomato sauce in Italy. Be sure to drown your gnocchi in the good old tomato sauce for a mouthful of authentic Italian goodness! 
I would recommend Restaurant Amicei Mei for a good gnocchi fix  – they serve a mean gnocchi at very reasonable prices. 
4. Seafood
When I was in Amalfi Coast, I made the mistake of asking a local where to find the best seafood. She gave me a puzzled look and told me that every restaurant is good. I didn't believe her initially, but boy was I wrong!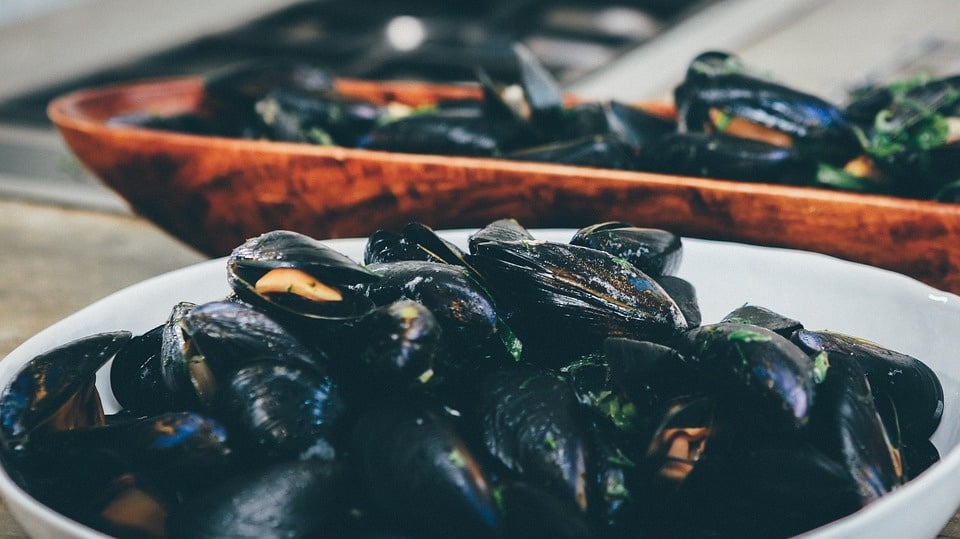 Located along the coast, Amalfi is home to the freshest seafood I have ever tasted. Huge, juicy mussels in a mouthwatering broth, lightly dressed with oregano and pepper, is my favourite dish. Furthermore, the delectable and buttery broth made it perfect for dipping bread!
Apart from mussels, Southern Italy also offers a wide variety of seafood, ranging from octopus to lobsters.
If you're looking for a dish with a twist, try salt baked fish! As its name suggests, the fish is buried under a mountain of salt and baked in the oven. When being served, the waiter cracks open the mountain of salt to reveal a tender and fragrant fish. Brace yourself for some saltiness from the occasional lost grain of salt as you relish in this fascinating Italian dish! 
5. Gelato
During this Italy trip, I broke a personal record by having gelato every day for 19 days straight (sometimes even twice a day!). The gelato in Italy is simply too good to resist! As my friend once told me, "There is no bad gelato. Only better gelato." Wise words indeed!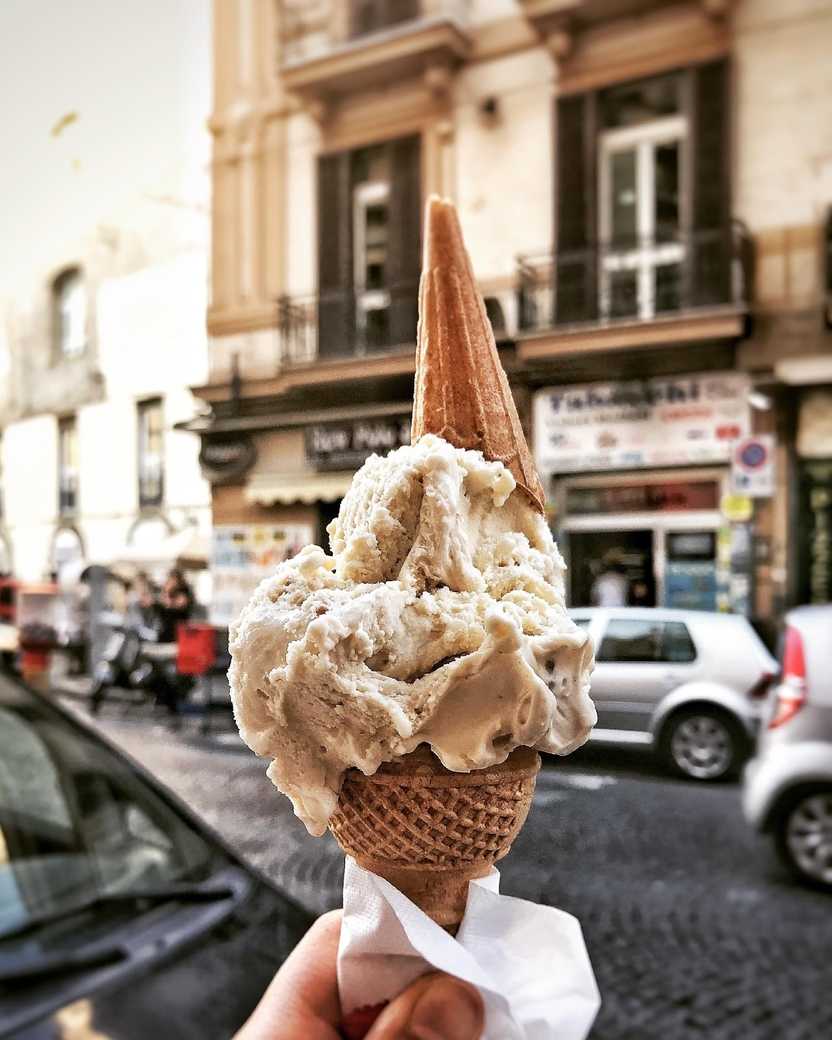 When it comes to selecting the flavours, go nuts literally! The richest flavours and the creamiest textures are the nutty choices – hazelnut, pistachio, walnut and almond. There is absolutely no trace of any artificial flavouring and every spoon of gelato is delicious and creamy!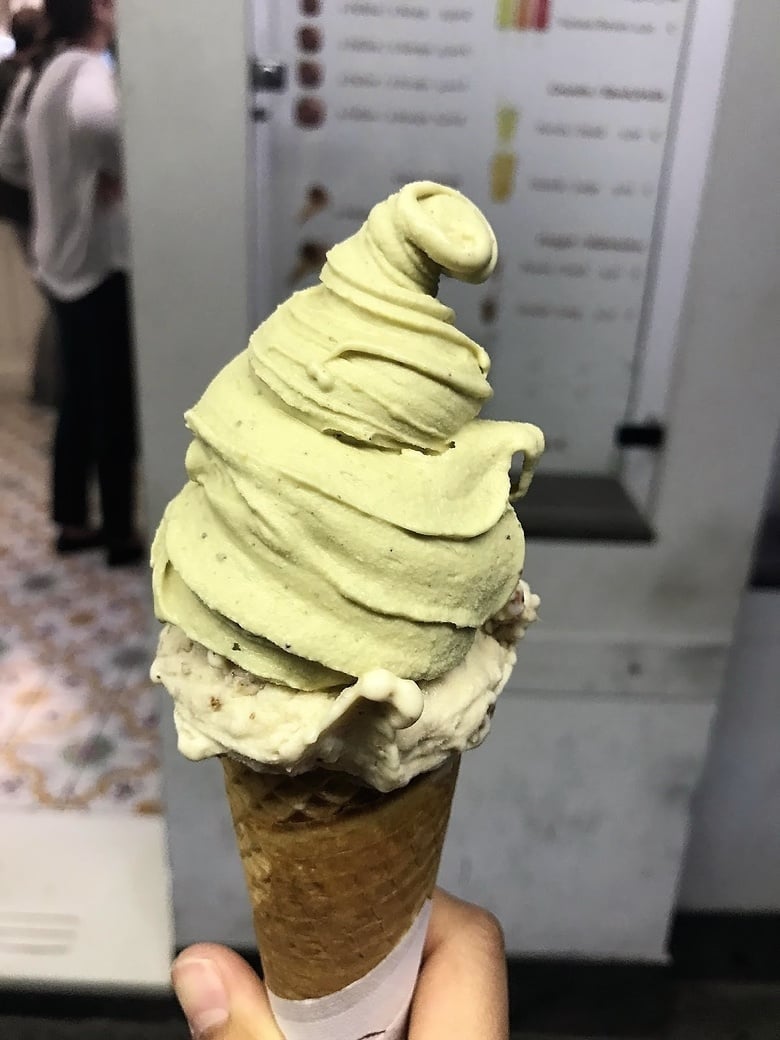 My all-time favourite flavour, however, is definitely Fig Almond Bay Leaf. Despite the seemingly queer combination, the ingredients actually complemented each other perfectly! From the minute I tasted it, I was completely won over.
The shop from which I bought my gelato from, Raki, prepares their gelato flavours based on seasonal fruits. As a result, they always have true and interesting flavours for its patrons! When I returned a second time for my Fig Almond Bay Leaf, I found out that they have outlets in Milan as well. Head over to my blog for a full review of this shop!
6. Sweet Pastries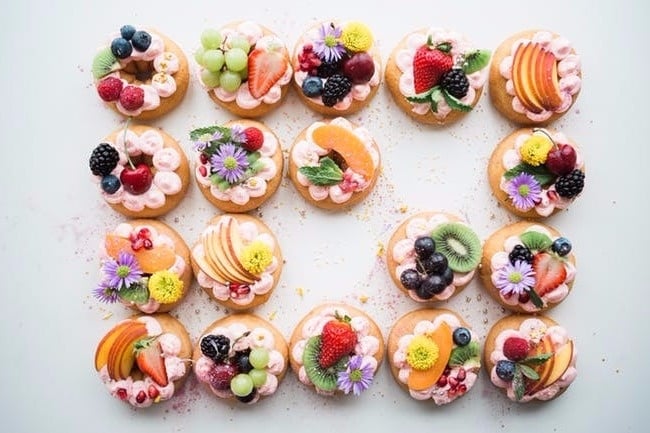 Italian bakeries have a plethora of sweet bakes that will leave you spoiled for choice! After a tough decision, my favourite picks are the Baba Rum and Sfogliatella.
Yes, Baba Rum has rum. But it doesn't just have rum, it's soaked in rum. Give the pastry a gentle squeeze and squeal with delight as you watch the colourless liquid ooze out! The genius use of rum gives this pastry an extra punch of richness, and one will gobble it down in no time!
Ahh the Sfogliatella – a sweet pastry invented by a nun! Her experiments with leftover ingredients led to the creation of a crispy pastry in the shape of a shell. As you take a bite, hear the crunch of the perfectly baked pastry as the sweetness of custard rush into your taste-buds. I guarantee that you won't stop at just one!
7. Limoncello
As you walk down the streets of Naples, you'll notice giant lemons at almost every fruit store.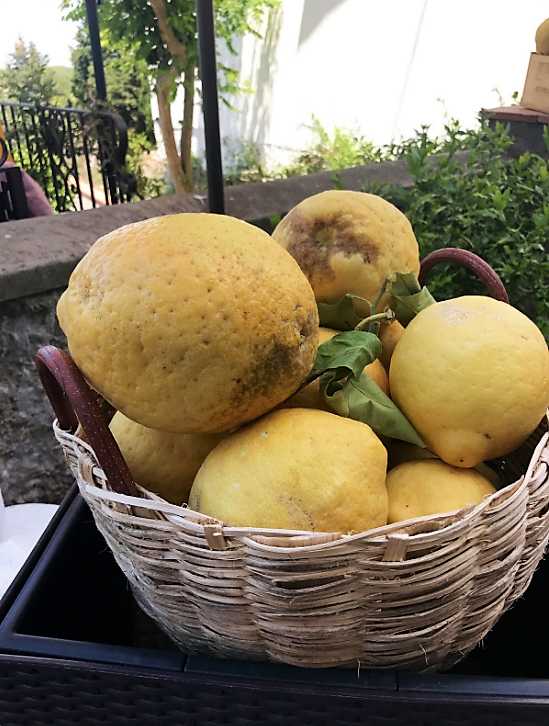 Known as "tourist lemons", these giant yellow fruits are a symbol of limoncello, an alcoholic drink made from syrup, alcohol and lemon peel.
Order a shot of bright yellow limoncello after your meal or bring it home in a uniquely shaped glass bottle. If you're under 18, fret not. Order the limoncello cake instead! Made from the same famous lemons, it is a dessert easily found in Southern Italy. 
Enjoy the feast
There we have it! This list merely provides a sneak peek into the gastronomical adventure you will embark on when you set foot in Southern Italy. Of course,  popular Italian food such as tiramisu and spaghetti are also readily available in most local restaurants.
As you feast, take a moment to appreciate how this region has fiercely defended their traditional cuisine from foreign influences. It is not every day that you get the opportunity to try authentic local cuisines! On the other hand, if you are craving for Mcdonalds or Starbucks in Naples, best of luck trying to find any!