Get your tissues ready because this is one story that will make your heart swell and your eyes watery.
A little too accomplished for people her age, Jinna held an awesome job, lived in an extravagant apartment and enjoyed an enviable relationship with her long term boyfriend, but everything went on a downward spiral when her dad fought a losing battle against cancer.
For two years, Jinna was anything beside herself. She would lie in bed the entire day and wait for death to claim her wretched soul. Her hopeful dreams for the future and clear goals in life were instantly dashed. She reached the bottom-most pit when the love of her life showered her with a bucket of lukewarm concern.
When her grief began to impact her health by the appearances of many bald patches all over her head, she decided to start anew, but first, she needed to overcome her biggest challenge – getting over with her dad's passing. With that in mind, Jinna sold 80% of her overflowing closet for extra cash, quit her job and bought a one-way ticket to Europe together with her life-sized cardboard cutout of her dad.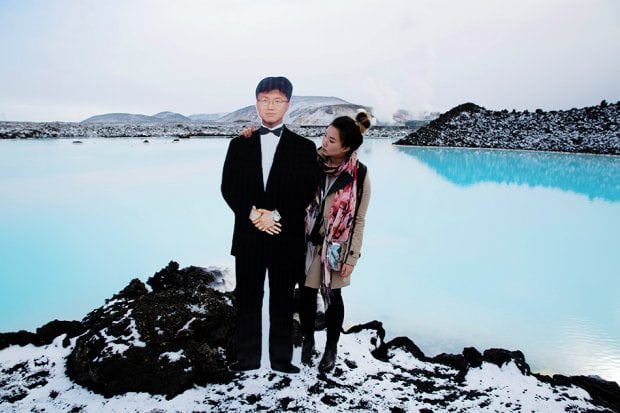 Blue Lagoon in Iceland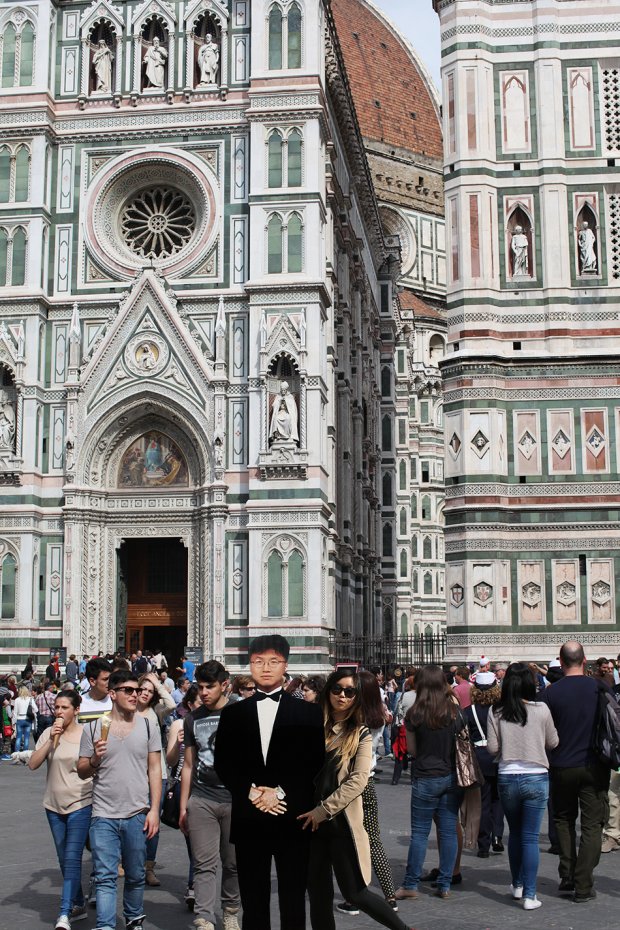 Duomo in Florence, Italy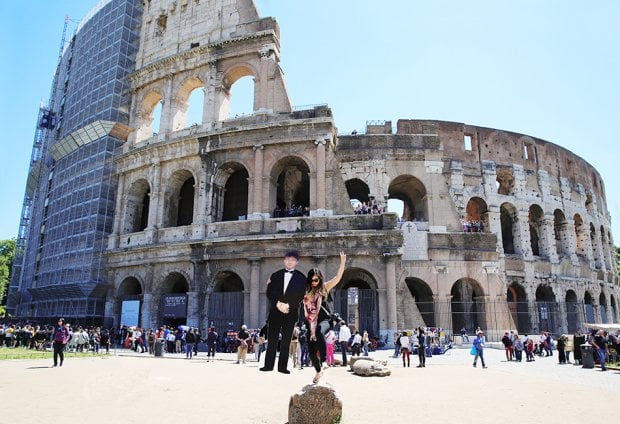 Colosseo in Rome, Italy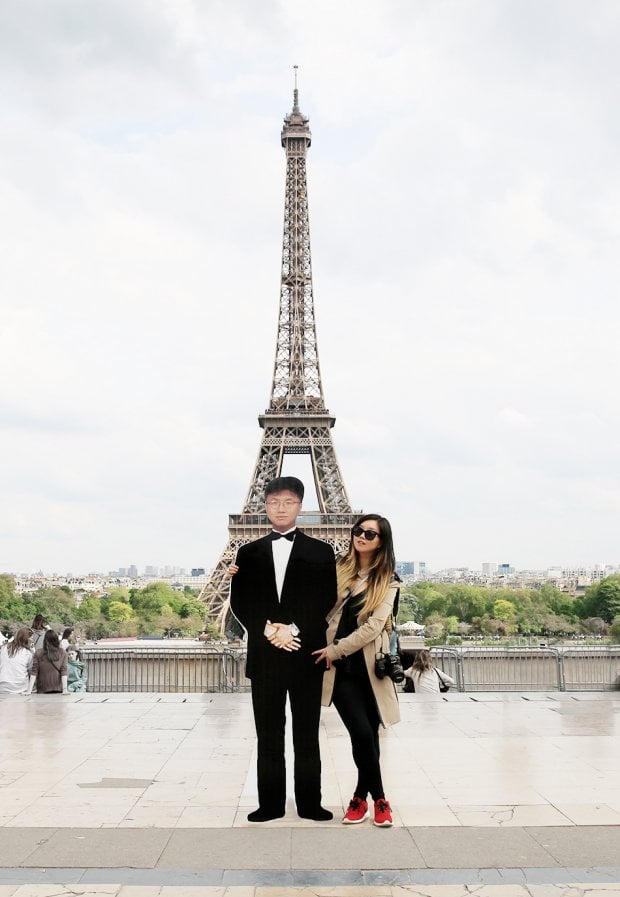 Eiffel Tower in Paris, France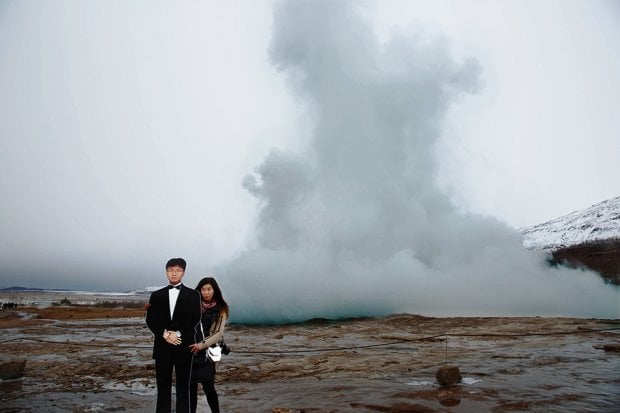 Geysir in Iceland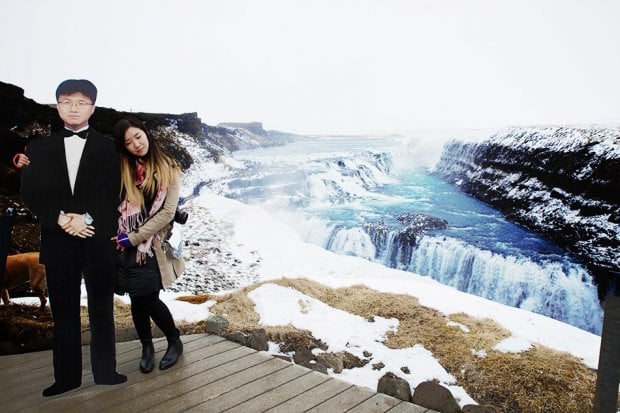 Gullfoss Waterfall in Iceland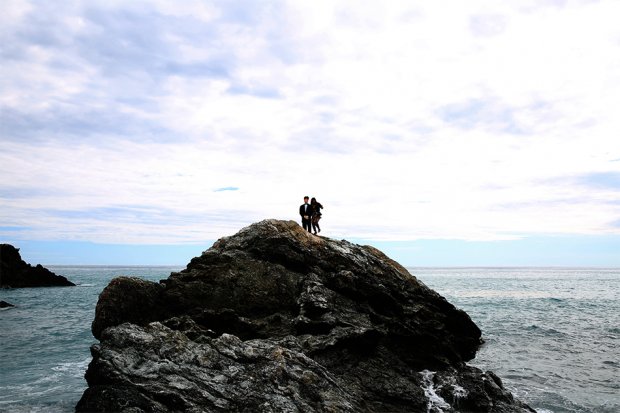 Italian Riviera in Levanto, Italy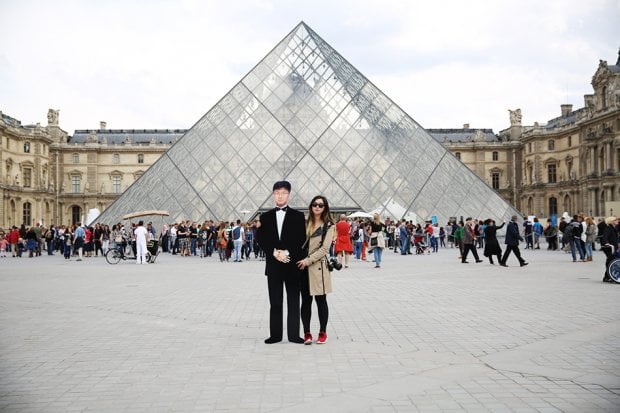 Le Louvre in Paris, France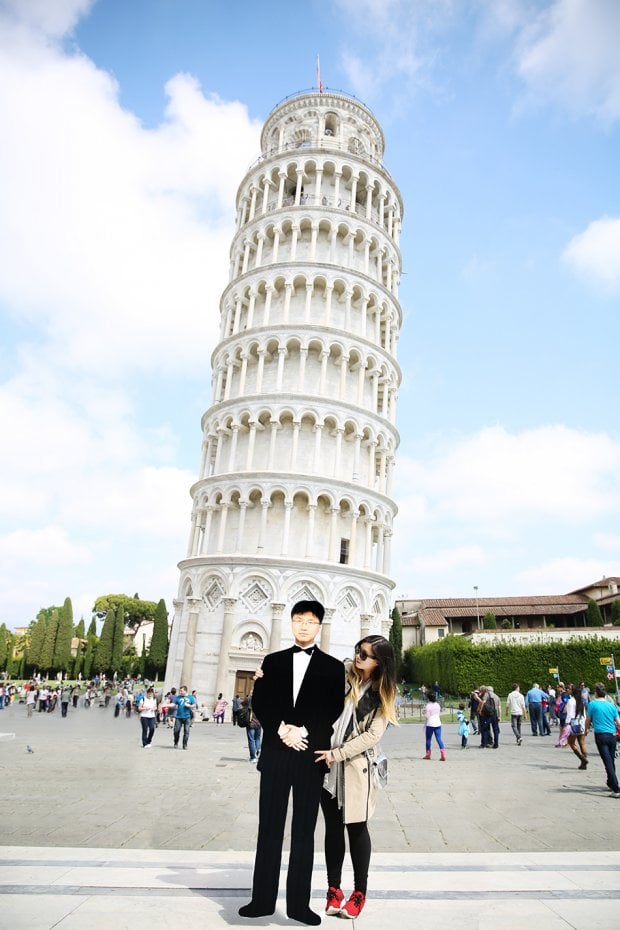 Leaning tower in Pisa, Italy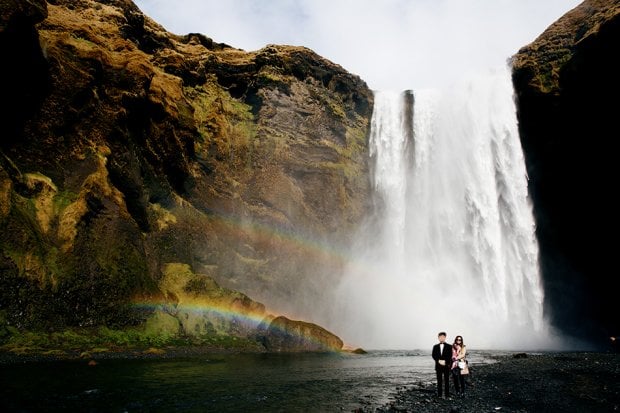 Akogafoss Waterfall in Iceland
St. Paul's Cathedral in London, United Kingdom
Her daring action has brought about peace on her family and herself, and we're happy that they are gradually walking out of the dark time.
Her story has commenters left bashful remarks, criticising that the photos were a hoax done by photoshop tools to gain sympathy points. Regardless of the authenticity of the photographs, there is no denying of her intention – to fulfil her late father's regret of not travelling the world.
What do you think? Share your thoughts with us.
Image credits: Grease & Glamour
Inspired by Jinna's story? Check out TripZilla's travel packages to Europe and make your travel happen!