Summer is in full swing, which means that more destinations will be looking to fast-track tourism in the coming weeks. After successfully managing the spread of the coronavirus, many countries in the world have gradually started to lift their quarantine restrictions and open their borders in stages. Joining the list is Turkey, which has officially started welcoming international travellers again! 
As of 12 Jun 2020, Turkey has brought back international flights and started accepting visitors from several countries, including Singapore (two flights per week with Turkish Airlines as of 18 Jul 2020), the United States, the United Kingdom, Germany, Austria, Bulgaria, Qatar, Bahrain, Greece, Croatia, Hong Kong, and the Netherlands. All foreign visitors will be required to go through temperature checks at the airport and provide their accommodation details on arrival. 
Also read: 10D8N Turkey Itinerary: Discover the Heritage of City Ruins, Ancient Mosques and More!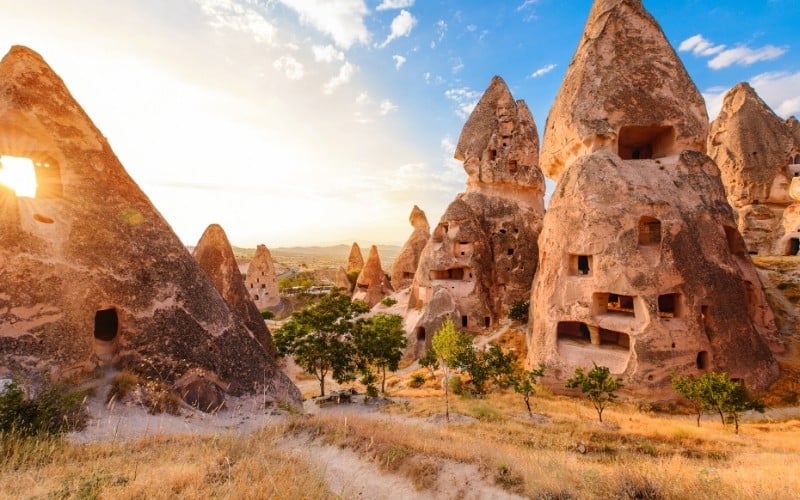 Additionally, the Turkish government is requiring all hotels, cafés, restaurants, and public vehicles in Turkey to implement social distancing measures and sterilise their facilities frequently. 
To further mitigate the spread of the coronavirus, Turkish authorities have also issued strict guidelines for foreign visitors: 
Wearing a face mask is mandatory in public areas — streets, restaurants, beaches, shopping malls, restaurants, and public transportation in all Turkish provinces.

Visitors caught without a face mask will be fined

₺900

, or approximately

S$183

. 

Visitors who manifest symptoms will be asked to take a COVID-19 test and undergo a 14-day quarantine period if they test positive. 
At the time of writing, Turkey has 193,115 COVID-19 cases and 165,706 recoveries. By tracking infections early, the Turkish government has slowed down the transmission of the virus. As a result, the country recorded a significantly lower death toll than other heavily-affected countries in Europe, such as Italy and Spain. 
Also read: Travel Forecast: Safest Countries in Europe and Oceania to Travel to Post COVID-19
Following precautionary measures, travelling is still widely discouraged unless it is for essential purposes. Though if you are considering exploring Turkey in the future, we doubt that you'll be disappointed. From the historic minarets of Istanbul to the hot air balloons of Cappadocia, the fairytale attractions in Turkey are guaranteed to leave any traveller spellbound. 
---
Featured image credit: Mehmet Turgut Kirkgoz | Unsplash