Family, friends and even strangers have been asking me endlessly about my recent trip to Cappadocia so I thought it would be fun to answer all their questions in one article.
But before I start, I just want to insert a little disclaimer: I'm not a tour guide or a travel agent so please don't expect me to be an expert on Turkish history or culture. The answers I will be providing are all just based on my experiences whilst exploring the fairytale region of Cappadocia.
Also read: Cappadocia Travel Guide: 2D1N Itinerary + Budget Tips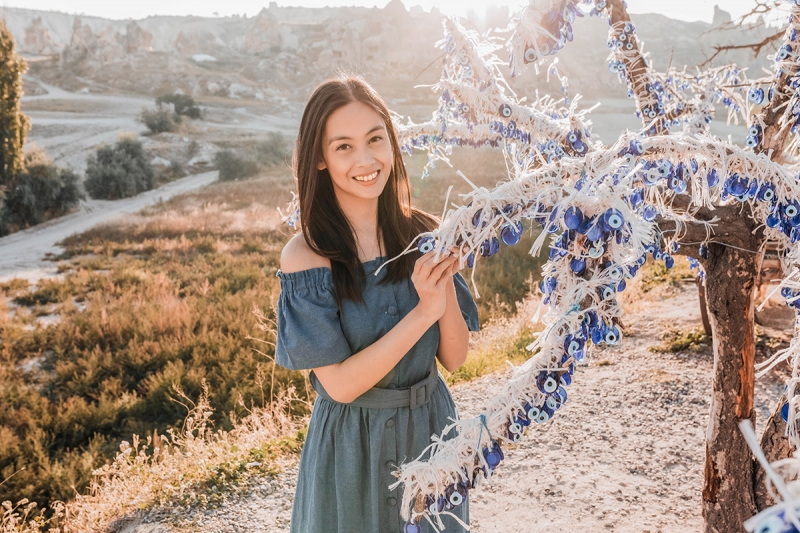 Okay? Great! Now, let's get started..
Basic Cappadocia travel questions
Q: How did you get to Cappadocia?
A: I took three flights — Manila to Singapore then Singapore to Istanbul then Istanbul to Nevşehir. The first two were via Singapore Airlines then the last one was via Turkish Airlines. I spent around USD 700 for all my flights. If you can't be bothered by too many flight connections and if spending more is not an issue, you can book all your flights with Turkish Airlines. They have daily nonstop Manila to Istanbul flights so you can skip one layover and get to Cappadocia faster. I chose Singapore Airlines because a) they were having a seat sale during the time I was canvassing plane fares and b) I wanted a Singapore layover so I could check out the new Jewel Changi Airport complex.
By the way, in case you get confused, there are two main airports in the Cappadocia region — one is in Kayseri and the other one is in Nevşehir. I chose Nevşehir because it was closer to the town of Göreme.
Q: How did you get around Cappadocia?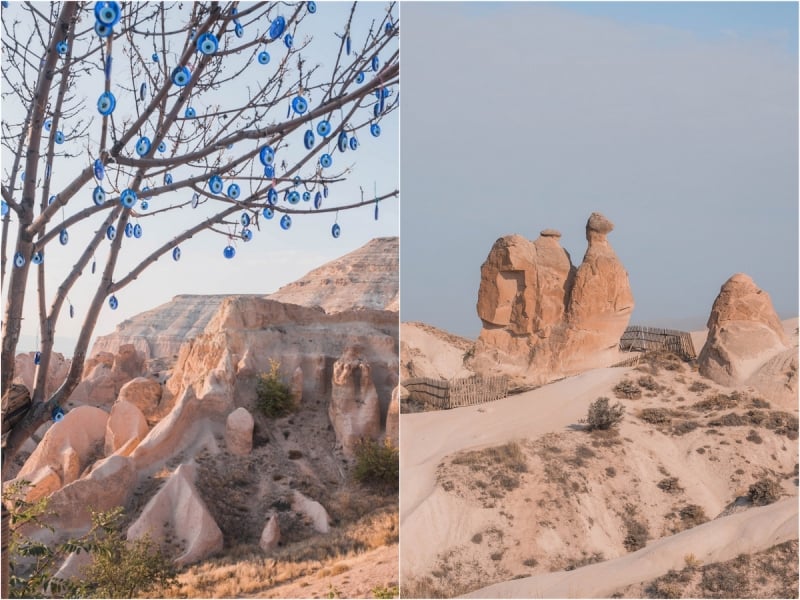 A: My boyfriend and I rented a car from Avis for around USD 50 per day. We booked the car online and collected it at the Nevşehir airport. I highly recommend getting a rental car in Cappadocia since public transport is practically non-existent. It also gives you more flexibility with your itinerary. Don't worry! Driving around is easy since Turks drive on the right-hand side of the road (like Filipinos), there's hardly any traffic in Cappadocia and the roads are easy to navigate (with the help of Google Maps, of course).
Although, please note that you have to be at least 25 years old and have a valid driver's license from your country of residence printed in Roman Alphabet for Avis to let you rent one of their cars. If your license is in non-Roman Alphabet (like Arabic or Japanese), you will need to present an International Driver's Permit or an official English translation of your current license.
Q: Is Cappadocia safe?
A: I know that a lot of governments issued Turkey travel advisories after Ankara launched an assault on a Kurdish-held territory near the Syrian border sometime in October so I understand why a lot of people keep asking me this question. But Turkey is a huge country and Cappadocia is far from the border with Syria so I think it's unfair and a bit irrational to immediately dismiss this region as unsafe.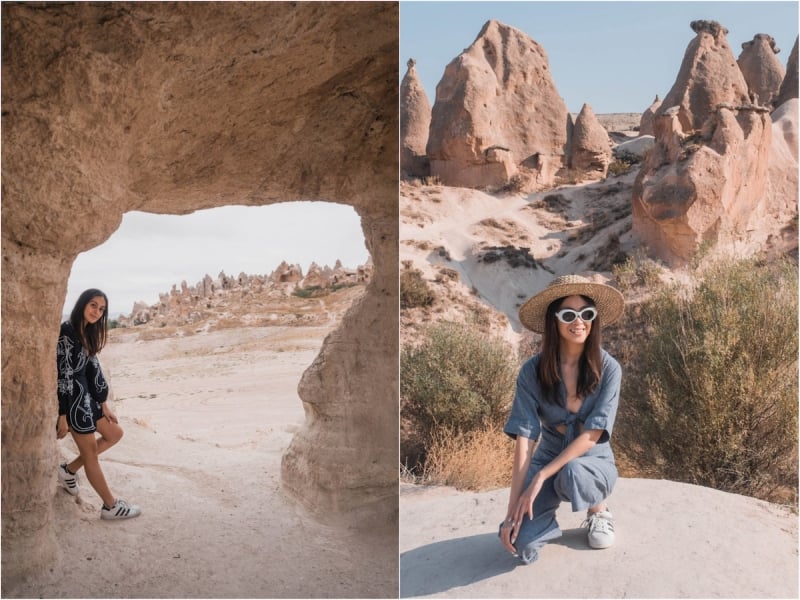 If you ask me to rate how safe I felt in Cappadocia on a scale of 1 to 10 (with 10 being the safest), I would give Cappadocia a 9, given that our whole stay was incident-free and well, you can't really feel 100% safe anywhere in the world, anyway. But compared to other major tourist destinations I've been to, I felt more at ease and more welcome by locals in Cappadocia. Even the vendors weren't as pushy as the ones I've encountered from other places! However, as with any new and unfamiliar place, my advice will always be the same — take basic precautions, be vigilant, don't be flashy, use common sense and get travel insurance.
Q: Is Cappadocia expensive?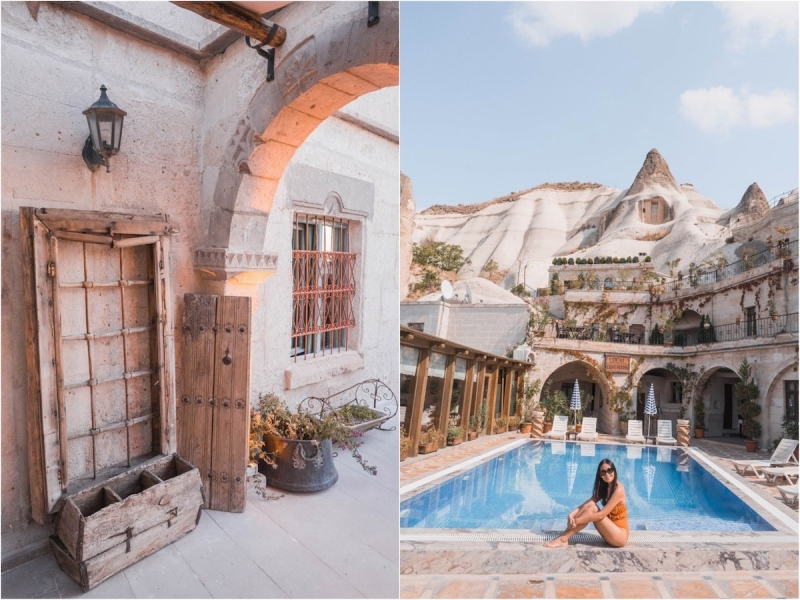 A: If you're looking for an affordable vacation, you should definitely consider travelling to Cappadocia! In fact, 2 people can spend less than USD 1,000 on food, souvenirs and entrance fees here — with even enough money to spare for a hot air balloon ride!
Q: How many days did you spend?
A: We prefer travelling slow so we spent 5 days and 4 nights in Cappadocia. And to be honest, I wanted to stay longer! But if that's too long for you, a minimum of 3 days and 2 nights is enough to see the major attractions in the region at a quicker pace.
Q: Where did you stay in Cappadocia?
A: We stayed in 2 boutique hotels — Local Cave House Hotel in Göreme and Hotel Rox Cappadocia in Uçhisar — and spent 2 nights in each. An overnight stay in Local Cave House Hotel will cost around USD 80 with breakfast included while Hotel Rox Cappadocia is a bit pricier at around USD 120 per night with breakfast included.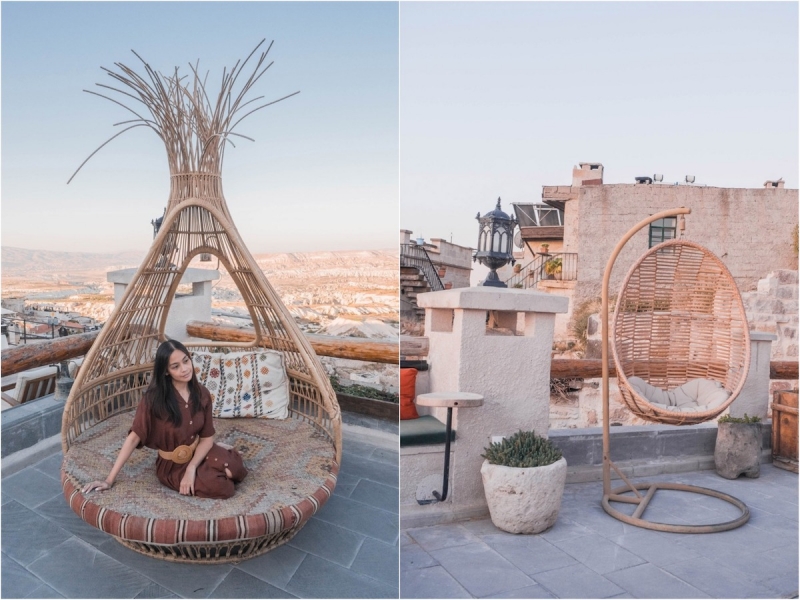 Local Cave House Hotel is great if you want to be centrally located in Göreme, near all the restaurants and souvenir shops, while Hotel Rox Cappadocia, which is right next to Uçhisar Castle, is perfect if you want some peace and solitude.
Both offer amazing but different vantage points for catching the sunrise and watching the balloons rise up in the morning.
Q: What was the weather like when you visited?
A: We visited in the middle of September so the days were mostly dry and sunny (only 1 day was cloudy/rainy) with temperatures ranging from 10°C (at night) to 25°C (in the morning). There was very low humidity, which I found incredibly pleasant.
Q: Is there a dress code in Cappadocia?
A: There's no dress code in Cappadocia but locals do wear clothes that are on the conservative side. Thus, modesty is recommended as a sign of respect but not strictly required. That said, you don't have to be covered from head to toe, especially if it's hot. You can wear sleeveless tops, shorts and flip flops. Just make sure your clothes aren't skimpy or flashy.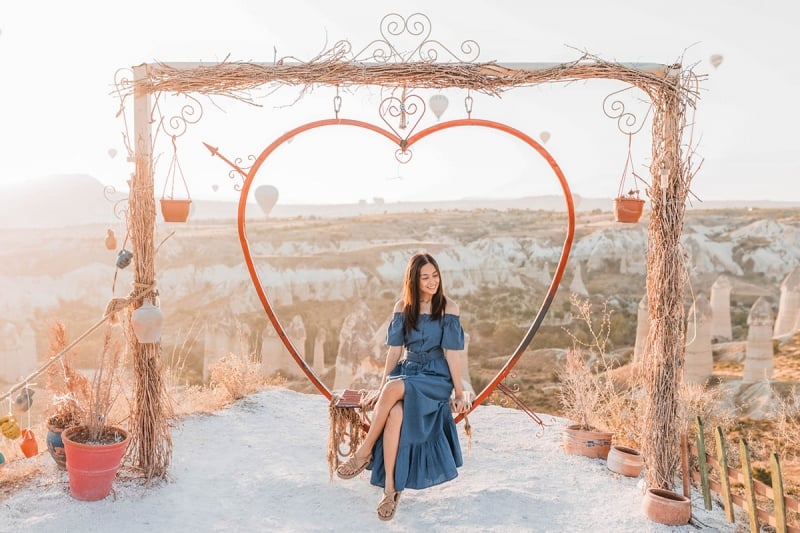 For our trip, I brought a bunch of light tops, skirts, dresses and jumpsuits made of cotton and linen. For footwear, you don't need heels or anything fancy since you will be walking and hiking a lot. Sneakers and flat sandals will do!
Q: Did you ride a hot air balloon in Cappadocia?
A: Yes! But we almost didn't get to! While hot air ballooning is available year-round, it's a weather-dependent activity so last-minute cancellations (up to the time before take-off) do happen. And in Turkey, a government agency called the Directorate General of Civil Aviation is the only authority, who can dictate daily if balloons are allowed to fly or not, and ballooning companies must comply.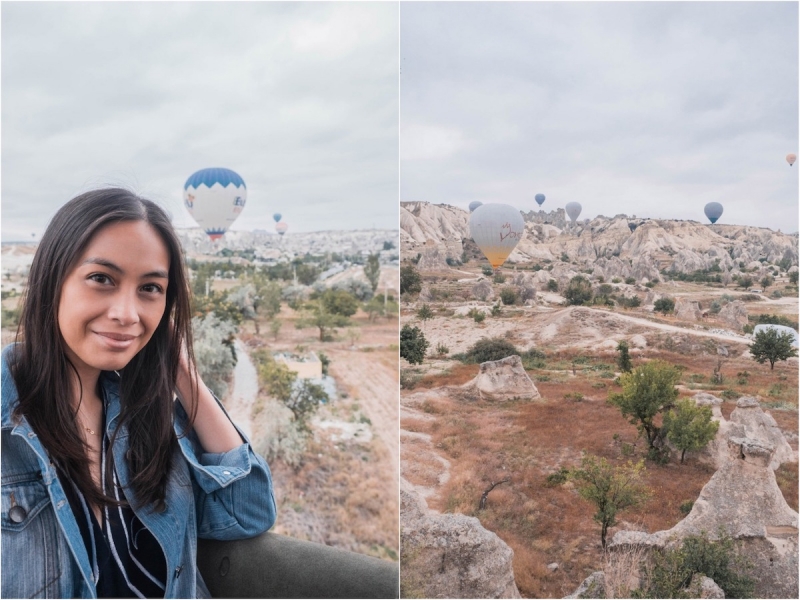 It rained the day before our scheduled hot air balloon flight so even though we were scheduled for take-off before sunrise, we got delayed by an hour or so because we had to wait for the government's go signal. I didn't mind, though. I still felt lucky that we were allowed to fly as we couldn't reschedule our flight to a different day. September is pretty much the start of peak season in Cappadocia so all the reputable balloon operators were fully booked until November.
Q: How much did you spend on a hot air balloon ride?
A: We booked a Standard One-Hour Flight with Butterfly Balloons, which costs EUR 190 per person. They give a EUR 10 discount per person if you pay in cash, which we did. This package includes full insurance cover, hotel pick-up and drop-off, a simple buffet breakfast, post-flight champagne and pastries plus a commemorative certificate and medal.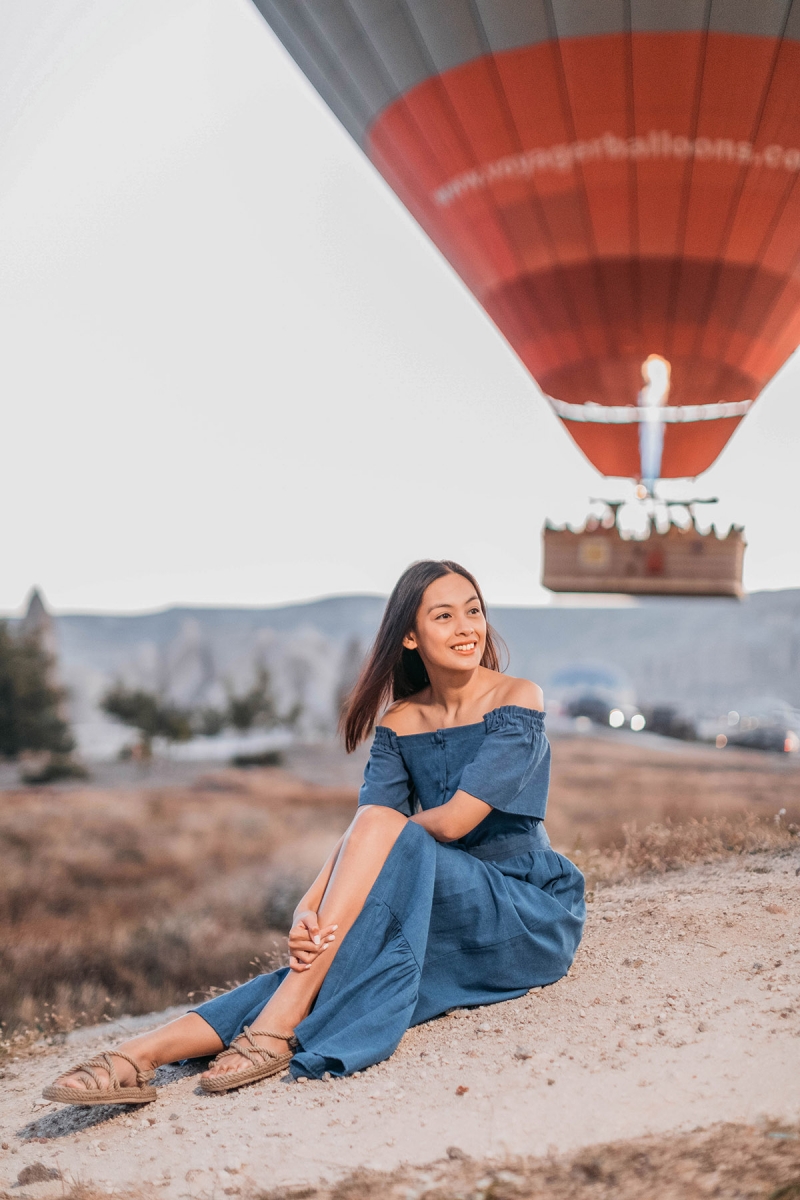 I loved flying with Butterfly Balloons mainly because they don't go to crowded launch and landing sites so the experience felt more personal. Also, even though there were 16 people plus the pilot in the balloon, the compartments were big enough that I didn't feel as if I was being crammed in a can like a sardine.
Also read: This is What a Hot Air Balloon Ride in Cappadocia Feels Like
Q: Favourite restaurants?
A: Hands down, Saklı Konak Restaurant, located in a 3-star Uçhisar hotel, takes the top spot for local cuisine. Next would probably be Dibek Traditional Home Cook Restaurant, which is right smack in the centre of Göreme. Both serve really good sigara böreği (fried cheese rolls), testi kebabı (pottery kebab) and baklava (sweet dessert pastry). Make sure to call and reserve before you go, especially if you're planning to try the pottery kebab as it is slow-cooked and must be pre-ordered in authentic restaurants.
Q: Cappadocia must-see places?
A: These are the ones you shouldn't miss:
Göreme Open Air Museum
This UNESCO World Heritage Site used to be a Byzantine monastic settlement so expect to be awed by cave churches with colourful frescos dotting the walls. The highlight is the Dark Church, which has the most vivid and most well-preserved frescos. Though, please remember not to touch, vandalise and take pictures of the stunning artwork as they are quite fragile.
Monks Valley (Pasabag)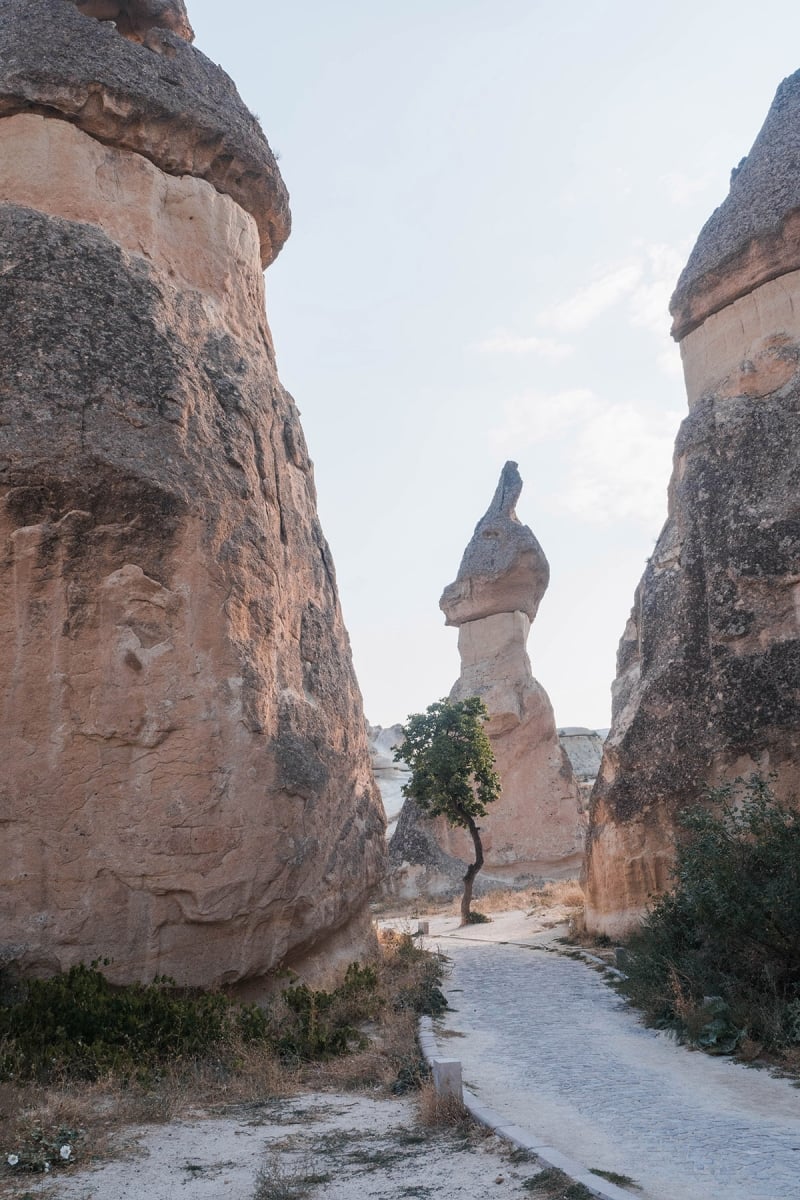 This area has the most unique-looking fairy chimneys in Cappadocia. Come early to avoid the crowds!
Devrent Valley (Imagination Valley)
Although you won't find centuries-old cave dwellings or paintings here, the rock formations in this area have interesting shapes and sizes, which many have imagined to resemble various animals, hence the name.
Three Beauties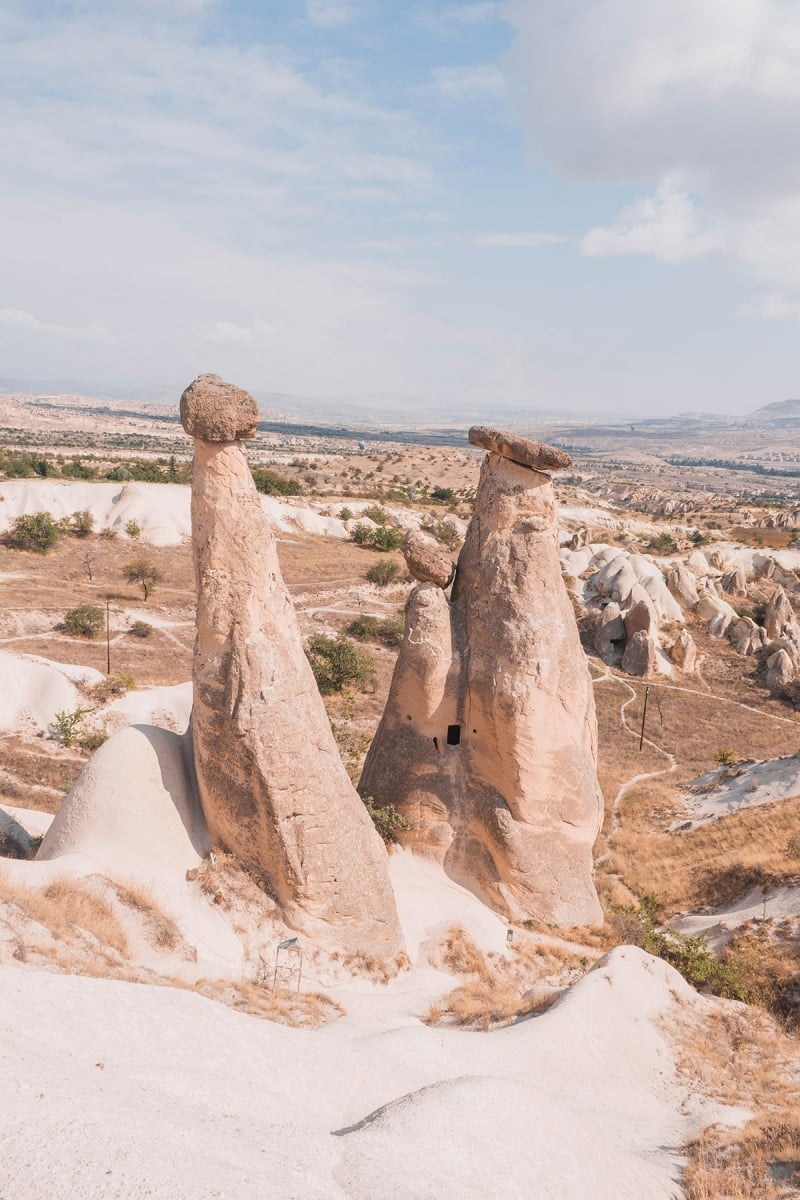 Also known as the Three Graces, these mushroom-like rock formations are usually why people make a pit stop at Ürgup.
Red Valley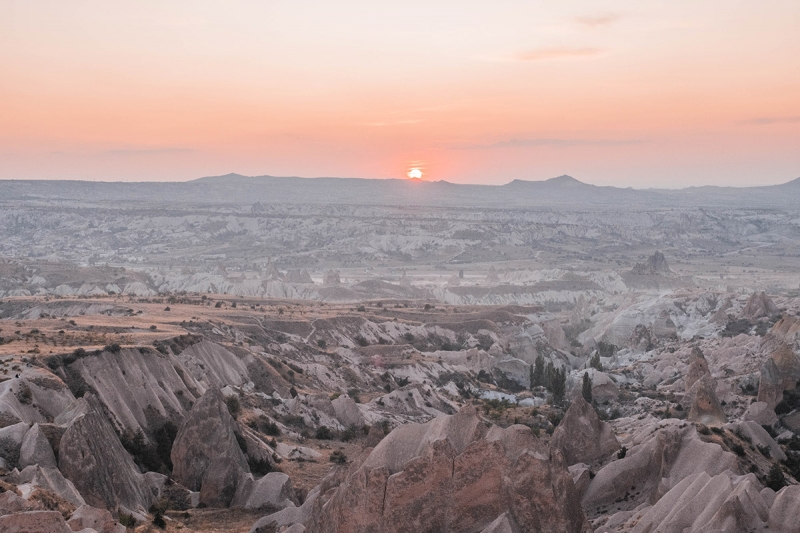 Look no further than the Red Valley for a dreamy sunset session. Bring a picnic blanket, a bottle of wine and some snacks so you'll have something to munch on while you wait for the sun to hide behind the mountains and the rocks to change colour. But whatever you bring with you, make sure to bring them all back with you! Don't leave any trash behind so other people can enjoy the Red Valley too!
Love Valley
This seems to be the favourite spot of both locals and visitors for prenup shoots as we saw a dizzying flurry of women in wedding gowns and men in tuxedos when we visited. Add the huge phallic-shaped structures left behind by Mother Nature plus a cheeky sense of humour to the mix and you will definitely get why this place is called 'Love Valley'.
Uçhisar Castle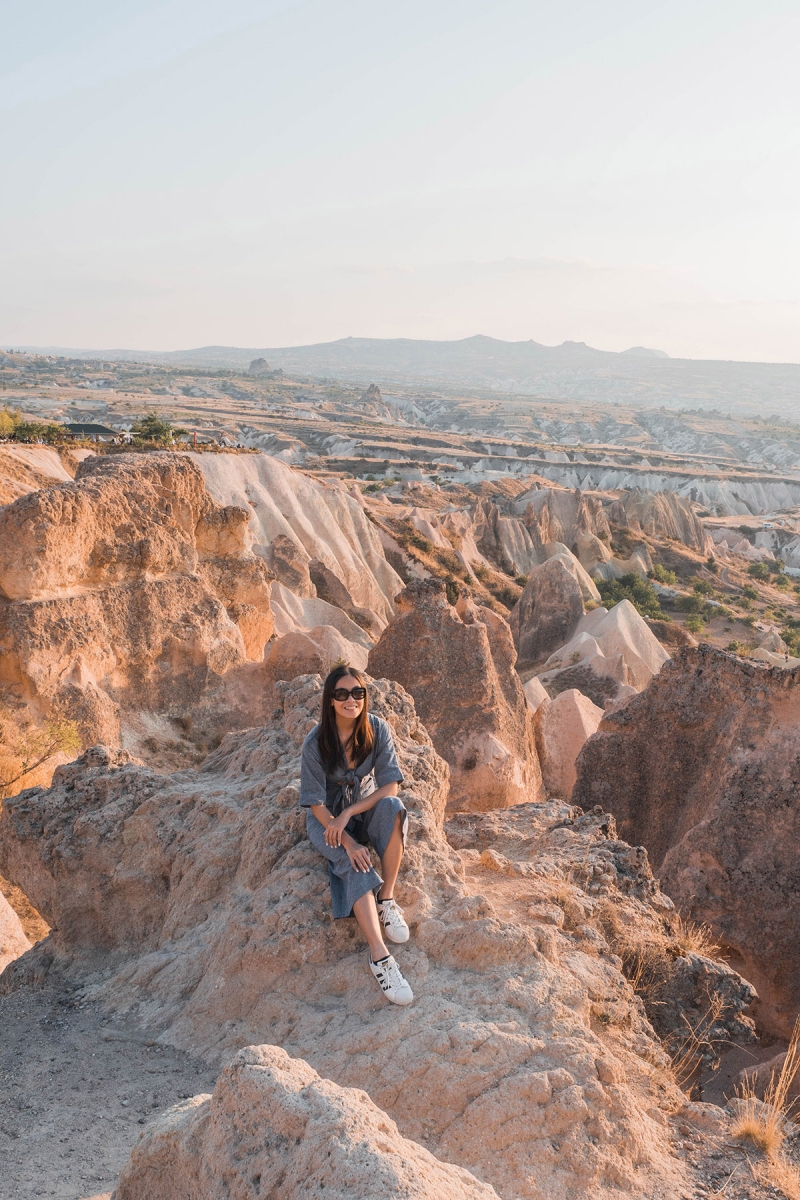 Strategically situated in the highest point of Cappadocia, this citadel is definitely worth the climb as it offers unbelievable panoramic views of the surrounding towns.
Also read: 17 Incredible Experiences to Have in Cappadocia, Turkey
Need more tips on magical Cappadocia? We have a ton of articles on the site. Feel free to check them all out!