Enter Aizah and Adit's journey from Iran to Turkey.
Cycling between two countries, let alone two countries in the Middle East, may seem almost masochistic but as you are about to see for yourself, it is one hell of a ride.
If your sole source of information on Iran has just been news reports, you may have, like many others, may have a preconceived notion that it is a place filled with war-torn barren hinterlands.
Nothing could be further from the truth.
Many a time during their journey, as Aizah and Adit would attest, the views that greeted them were more breath-taking than the ride itself.

When I asked Aizah if she felt any fear or anxiety in the lead-up to the trip, especially considering the fact that she was a female and that it was her first time in Iran, she said that she always believed in keeping an open mind and letting the experience speak for itself.
In the logistical department, they both had to disassemble their bicycles for the flight and reassemble them afterwards in Iran. Adit, being an avid cyclist, guided Aizah, who bought a new bike for her first cycling trip, in preparing the bike.
This picture will give you a good idea of what a 40kg load on a bicycle would look like.
Adit also brought along a tent in case they had to sleep along the plains but as guesthouses were aplenty, they didn't have to use them.

The duo flew to Tehran from Singapore in May this year. As they only had two weeks to make their way to Istanbul, they began their cycling expedition in Tabriz, a city northwest of Iran, and hitchhiked parts of the way. Before that, they made time to do some sightseeing in Tabriz, visiting sites like the Blue Mosque and Tabriz Bazaar.
Most of their journey was made at a leisurely pace that allowed them to soak in all the beautiful landscapes that surrounded them. If anything could complement the beauty of the scenery, it had to be the beauty of the Iranian people themselves. In Adit and Aizah's experience, and that of countless other travellers who have been to Iran, Iranians, as a whole, are some of the nicest people in the world.
The majority of their route between Tabriz and the Turkish border featured busy highways where car and truck drivers would frequently stop and ask them if they needed a ride. If they didn't, these drivers would still insist upon offering them some drinks or fruits. As they cycled along the smaller towns in Iran, the Iranians always opened their doors and invited the duo in for chai, and in some cases, even a feast. In short, the Iranian hospitality they received was simply world-class. Some shopkeepers even went to the extent of refusing payment. The duo shared that it is customary to offer to pay at least three times before accepting a gift, as the locals may be practising what is known as Tarof which is a form of Iranian etiquette.
While there are certain special things for travellers in Iran to take note of, the country isn't a difficult place to navigate and explore. Most prominently, all women, Muslim or otherwise, are expected to don a headscarf in public. As you can imagine, this proved to be a hassle for Aizah while she's paddling away; a buff or bandana would have come in handy. On top of that, most ATMs in Iran do not accept foreign cards. Travellers should come with sufficient Euros or USD and change them to Rials in Iran. For a comprehensive list of travel tips for Iran, read this.
In Turkey, the views were equally, if not even more, breathtaking. However, the Iranians set the bar too high as far as hospitality was concerned and the duo immediately missed the warmness of the Iranians. The Turkish were helpful but not as forthcoming in their help as the Iranians were.

Towards Istanbul, cyclists usually take one of two routes: a southern coastal one along Antalya and Adana or a central one that cuts through the heart of Turkey. The duo opted for the latter as they were keen to view the wonders of Cappadocia, a land of fairy chimneys and otherworldly rock formations located in Central Anatolia. On top of that, they were a little weary of busy highways and major roads after travelling along them in Iran and wanted to explore more of Turkey through its arterial roads.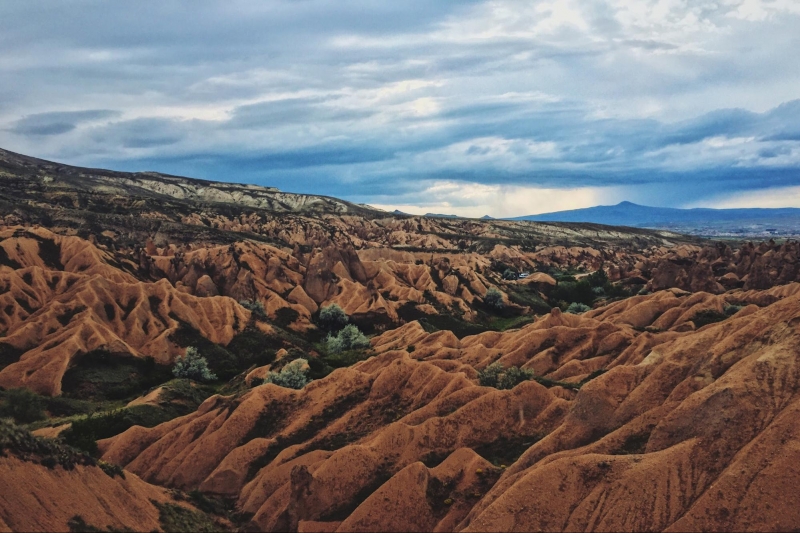 Along their route, they were occasionally joined by fellow cyclists too.
From the Iranian border to Cappadocia, the duo covered about 1,000km in just over a week. Running out of time in Cappadocia, they took a bus to Istanbul, completing their quest.
Not surprisingly, the adventurous duo has more travel plans up their sleeves. When asked about what's up next, this is what they shared: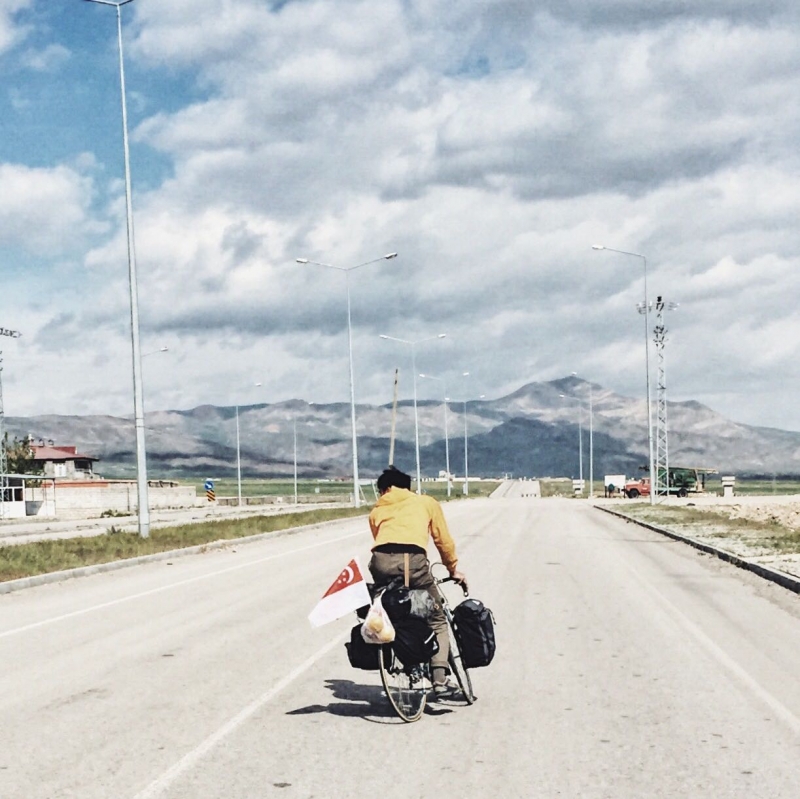 "⁠⁠I'm hoping to return to the Wakhan Valley and travel in the Wakhan Corridor of Afghanistan."
– Adit (@adit.jpg on Instagram)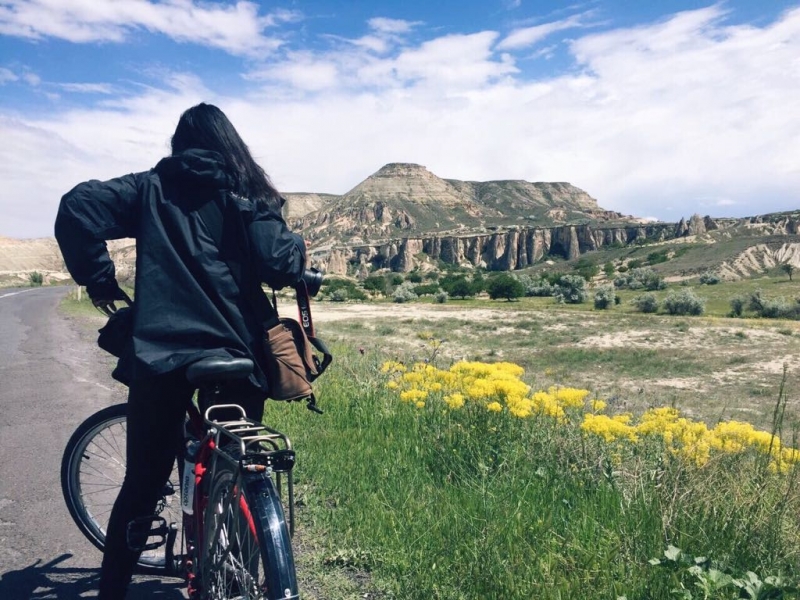 "I intend to cycle through New Zealand for a couple of months on a working holiday visa and hope to go back to Turkey and document the Kurdish people."
– Aizah (@wanderlustbook on Instagram)
All photos featured in this article were taken by Adit and Aizah themselves. You can follow them on Instagram to view more photos or to stay updated on their future journeys. They also welcome any questions that you may have for them.