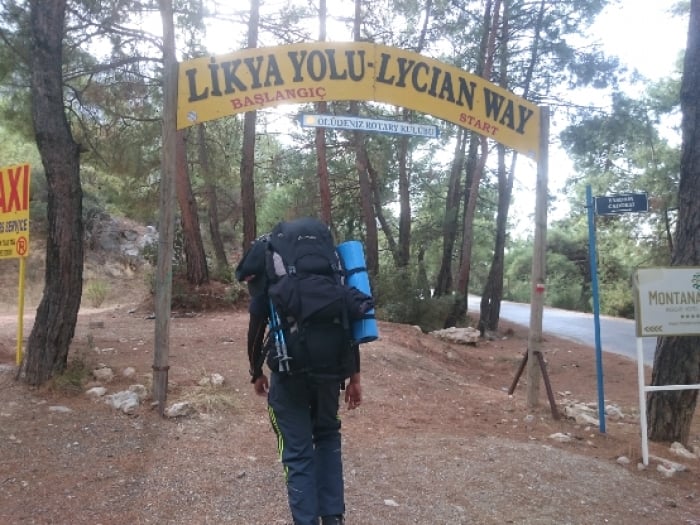 Hidden on the edge of Turkey is a hiker's dream: the Lycian Way.
During my journey in Turkey, I decided to take some time off and trek part of this amazing hiking trail. I spent a total of 14 days along the hike (about half the total distance) and was taken in by its quiet scenery and hospitable locals. If you are an avid hiker, or simply love the outdoors, the Lycian Way is just the thing for you!
What to know about the Lycian Way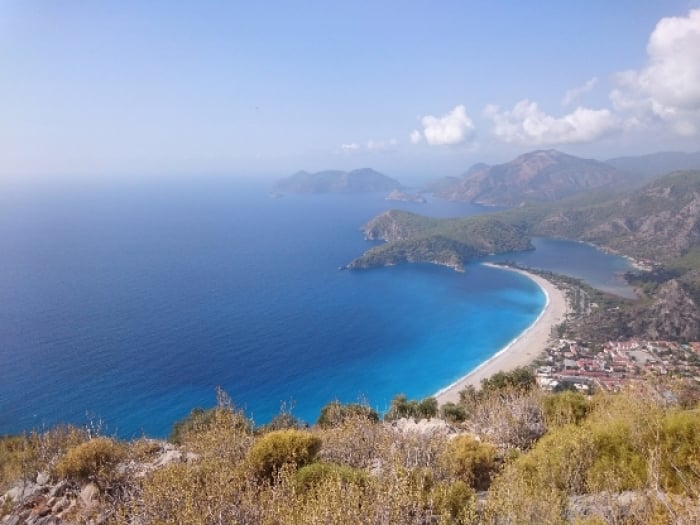 Spanning a total of approximately 540km, the Lycian Way is Turkey's first long-distance hiking trail. This route runs along the coast of southwestern Turkey, from the beach resort of Oludeniz to the village of Geyiknayiri, near the city of Antalya. Trekking through the entire footpath takes 25-30 days on average, where you can fully experience the sights along Turkey's Mediterranean coast.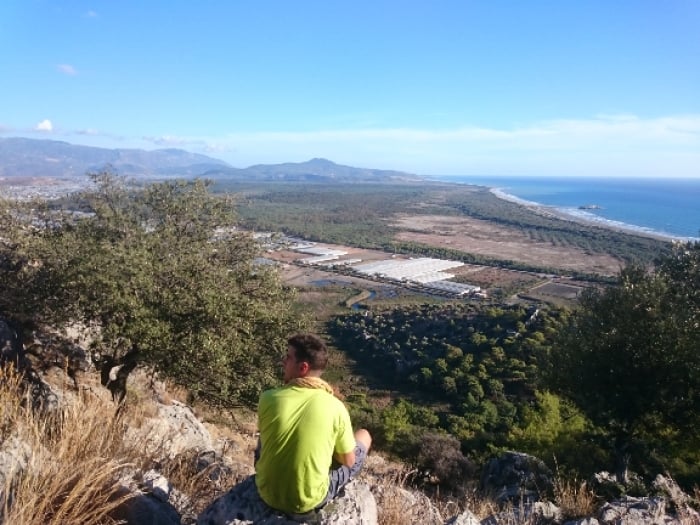 As much as it has been described commonly as a walking path, the Lycian Way is much more than that! The trail passes through many hilly areas – you can ascend and descend up to 800m, or sometimes even 1,000m, per day. This makes parts of the trail challenging, and you might be exhausted after just four hours of trekking. Some portions of the route are also extremely remote, where there are no cellular networks available, and the only humans you might see are other hikers. At these sections, getting help, especially after you have suffered an injury, would be extremely difficult. As such, I recommend against hiking alone. Besides, it's also more fun to have a travelling companion!
The Lycian Way has its own hiking season, with most facilities open from May to October. On the off-season, the trail becomes extremely deserted, and there are barely any hikers along the route.  I started off in early November, and only met a total of six people on my 14-day journey!
What to bring for the hike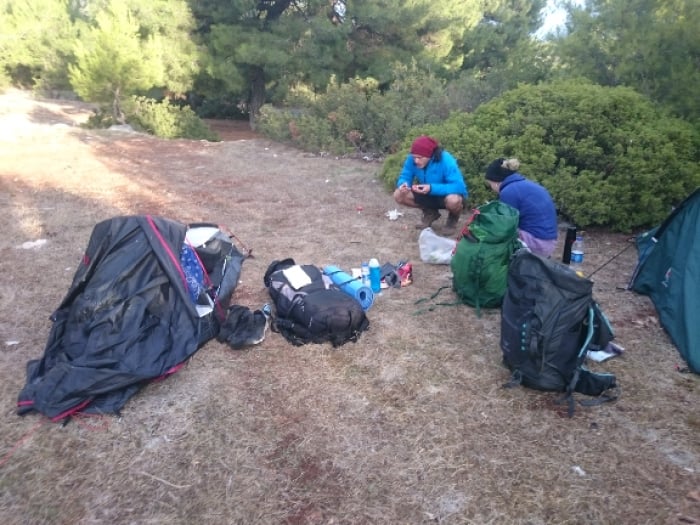 From backpacks to bottles, here's what you need when hiking the Lycian Way:
1. Hiking Pole
The hiking pole is one of the best things that I brought along. During the trek, you will ascend hundreds of meters and correspondingly descend the same amount. This can put a tremendous impact on your knees. If you have weak knees, a hiking pole is a must.
2. Footwear
Get a pair of hiking boots or shoes which are firm with good traction. The terrain along the Lycian Way is mostly rocky and thus disastrous for hikers with improper footwear. For my hike, I was wearing a pair of Adidas Kanadia 7, which I felt was inadequate as a single misstep could easily result in a sprained or broken ankle.
3. Backpack

If you are planning to cover a substantial distance of the route, try to pack light. Unless you are a seasoned trekker, carrying 20kg for seven hours every day is an unpleasant experience. This is especially so if you are expecting to be on the footpath for at least a week. Bring only travel necessities, and leave your laptop at home.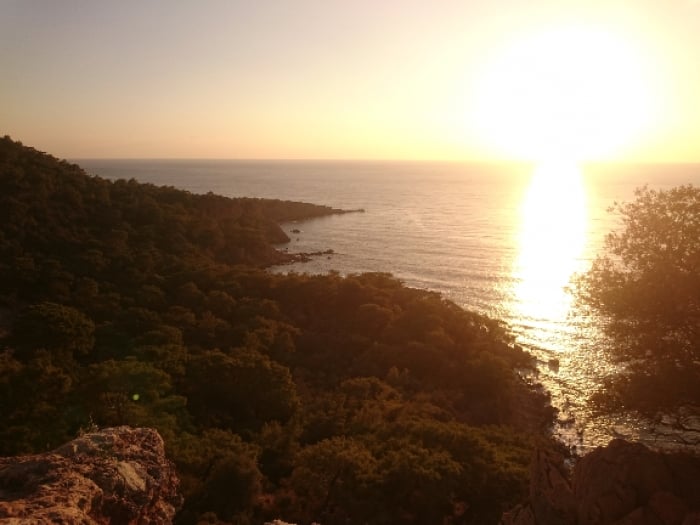 4. Clothing

Dress enough to fend off the elements, but not to fight bears. As the trail is usually narrow, and covered with thorny shrubs, do get a pair of pants. You can also get a pair of zip-off pants, and alternate between wearing it as shorts and as long pants depending on the terrain. Do remember to pack a jacket too, as it gets chilly at night.
5. Water

Do bring lots of bottled water! You can refill your bottle from taps in most villages, but there are usually no drinkable water sources in between these places.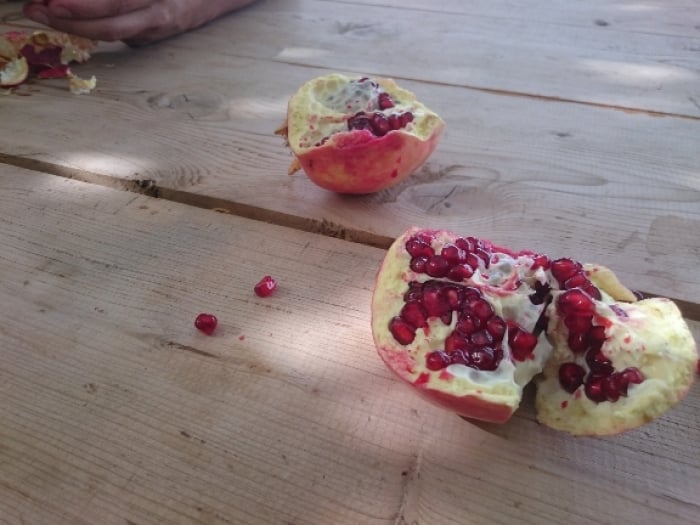 6. Food

The villages along the trail readily sell bread, cheese, nuts and even cold cuts of meat, which I largely survived on during my journey. However, if you do want something more to fill your belly, bring along food that can last for a long time, especially non-perishables.
7. Guidebook (optional)

There is a Lycian guidebook (by Kate Clow) which provides detailed information about the entire route, such as the daily elevation and facilities available in the villages along the way. However, I personally feel that the guidebook is not entirely necessary as the trail's waymarks are quite clear. I have also met a handful of other hikers who got lost after following the guidebook!
Also read: Top 10 Extraordinary Long Distance Hikes in Europe
Where to stay during your hike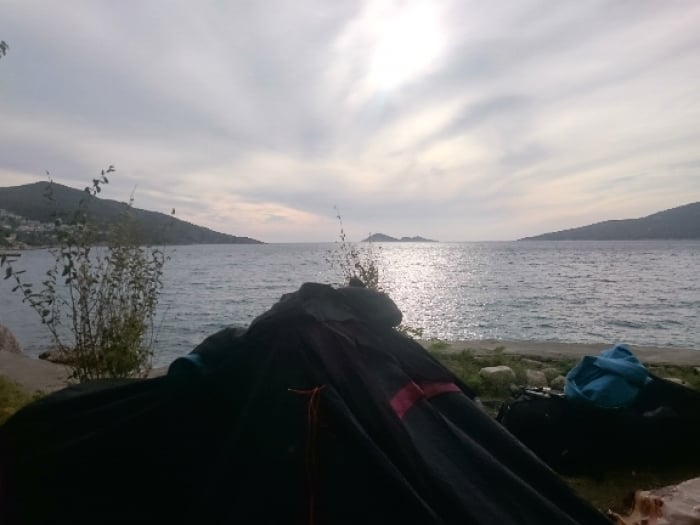 There are two options for accommodations: staying in guesthouses, or camping. For the former, almost all villages along the route have guesthouses, with some even offering wifi! Guesthouse rates can go from 50 lira per person, with dinner and/or breakfast included. Do note that most guesthouses close at the end of the hiking season, which limits where you can actually stay. However, I still managed to get a room at a guesthouse every time I chose to bargain for one during my trip.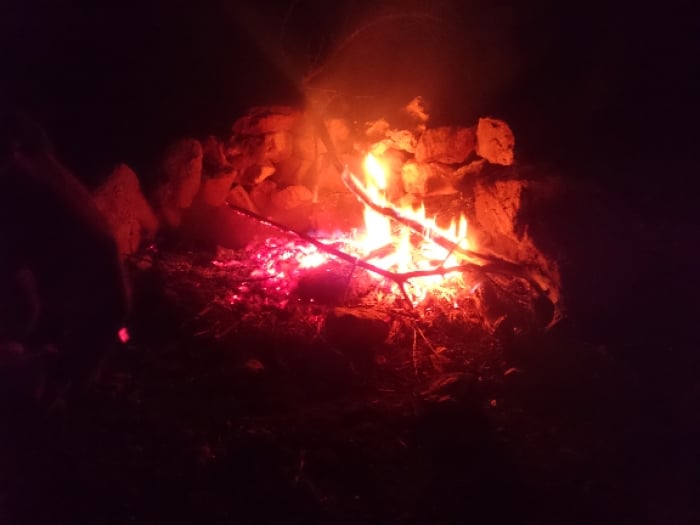 Despite the added level of comfort that guesthouses definitely provide, camping has its perks. For starters, you can clearly see the stars and even the Milky Way in the beautiful night sky! Being away from civilisation also means that you can sleep in total silence, perhaps only punctuated by the occasional bird call. As there are no designated camping sites, you can camp anywhere you want, or ask the locals for recommended spots. Do wear a jacket and a thick sleeping bag if you are camping during off-season – the temperature can go as low as eight degrees celsius! You can also build a fire if it gets too cold.
What to expect during the hike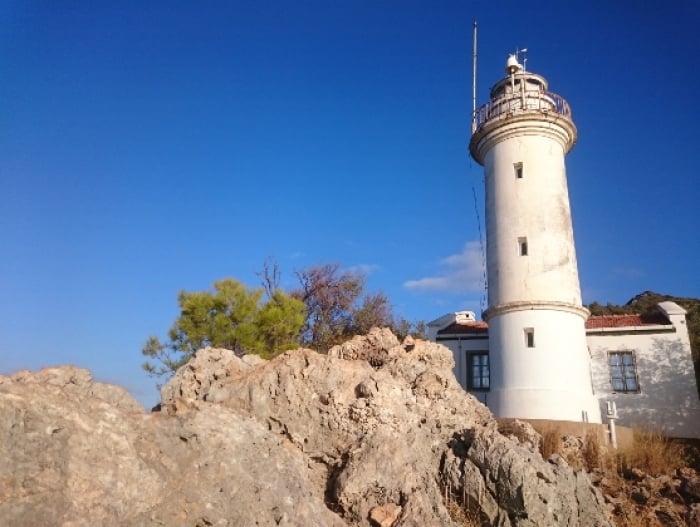 Similar to almost all long-distance hiking trails around the world, the Lycian Way is punctuated by waymarks to guide travellers along. These waymarks are painted red and white, and are usually about 50-100m apart. There are sections along the route where there seems to be no subsequent waymark, and you might think that you are lost. Well, don't panic! A rule of thumb is to walk around the area – some waymarks might just be out of your line of sight – or retrace your steps. A guesthouse owner also gave me a useful piece of advice: if it starts to get dark, stop hiking and set up camp. After all, it is easier to spot waymarks during the day.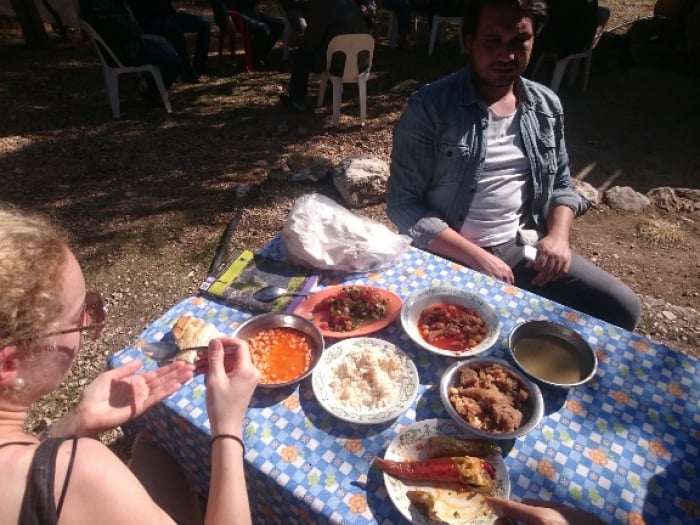 While the Lycian Way cuts through the Turkish wilderness, I didn't encounter much wildlife. Besides stray dogs and two snakes (which slithered away quickly), I also spotted domesticated dogs. These are usually used to protect livestock or their owner's property, and can be intimidating. Just keep calm and continue walking, and they will not bother you. You might also find turtles crossing the footpath, so be careful not to step on them.
Besides animals, you will see a mix of greenhouses and fruit trees along the Lycian Way. Wild fruit trees are also a common sight, with groves of such trees bearing freshly-ripened pomegranates, oranges, lemon, lime, mandarins, persimmons and grapes. As such, you don't need to carry much snacks – just simply eat the fruits and replenish your sugar levels!
What I loved about it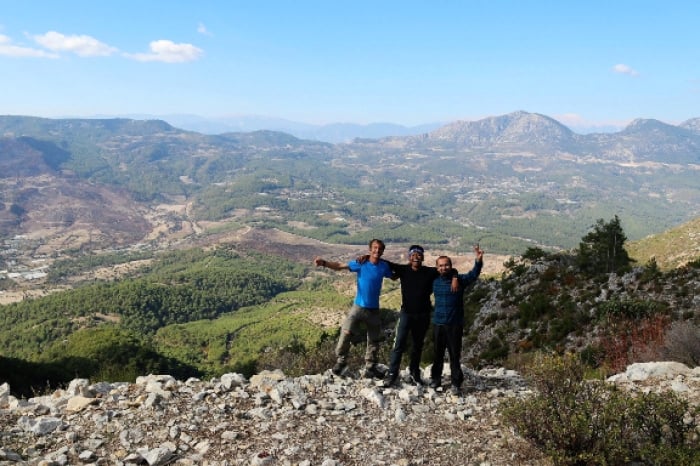 Despite how physically demanding some parts of the route can be, I really enjoyed my time hiking the Lycian Way. The locals were surprisingly friendly! There were numerous occasions where the villagers would invite me into their own homes for a meal or for some tea. I felt extremely touched by their warmth and generosity.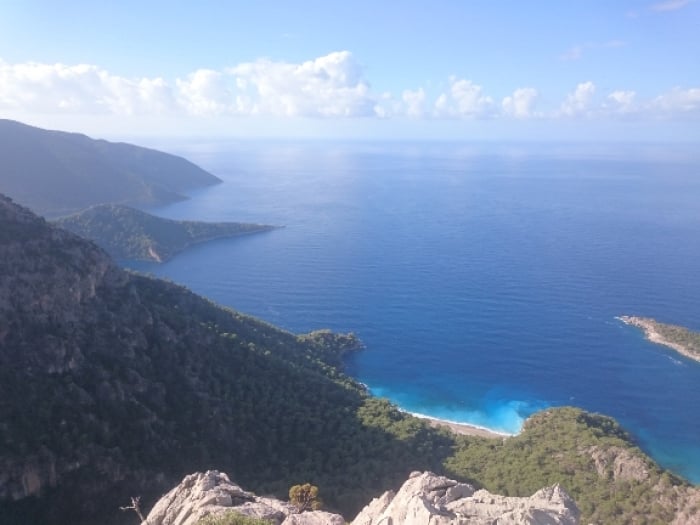 The most rewarding part of the trip, however, was the view I got after struggling up a steep slope. There were many times when I was blown away by the magnificent view of the blue Mediterranean Sea. And you'll never get sick of the scenery! Just like the Lycian Way itself, the higher you get, the more amazing it becomes.