Having been cooped up at home for so long, it's safe to say that most of us are having a severe case of wanderlust right about now. This pandemic has definitely thrown a spanner into our 2020 travel plans and it doesn't seem like it will be ending anytime soon. However, the good news is that some countries have begun to lift COVID-19 restrictions as life slowly returns to "normal". 
While it's unlikely that we'll be able to go on a summer vacation like the ones before the coronavirus outbreak, we can definitely look ahead to brighter days of travel soon. That being said, it's inevitable that certain destinations will be better suited for travel in the near future compared to others. Here's a list of countries we believe will be safest to travel to once travel is possible again. 
1. New Zealand
Current COVID-19 Update 
New Zealand currently has 0 active cases with the last known report of infection occurring on 19 May 2020. That's 20 days without any new cases! 
What are the current travel regulations in place?
Truly, New Zealand's battle against COVID-19 is one the success stories of this pandemic. Thanks to swift and firm action by the government, New Zealand is now one of the earliest countries to declare victory over the virus. Many social distancing restrictions have now been lifted and domestic tourism has fully resumed. 
However, as of 9 June 2020, New Zealand's borders remain shut to prevent any imported cases. There are currently talks of establishing a travel bubble with Australia but nothing has been officially announced yet. 
Our take on the situation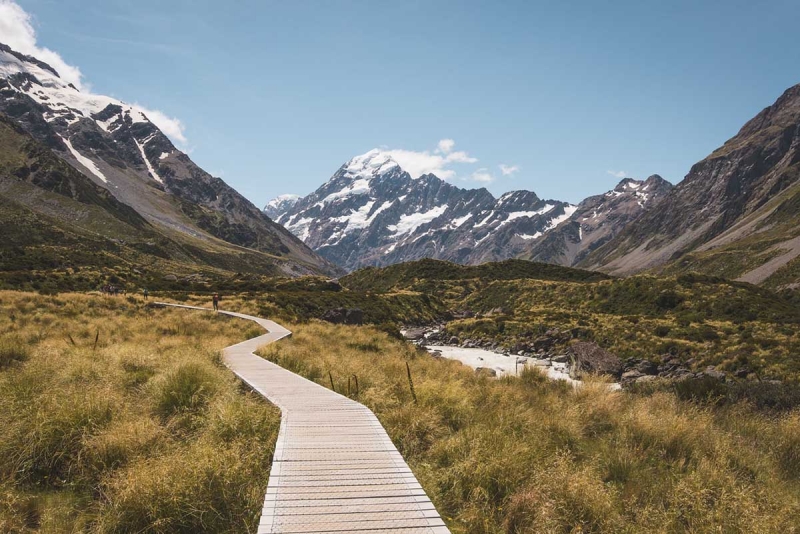 Even though there are currently no concrete plans on opening the borders to tourists, I believe that when the time comes where travel to New Zealand is possible again, it would be one of the safest destinations, period. Judging from the way the New Zealand government has responded to the pandemic, it's clear that they place the wellbeing of their people above all else. 
There will likely be strict screening procedures and failsafes in place to ensure that there isn't a resurgence of the virus. Given New Zealand's current track record in dealing with the virus, I'd expect nothing less. 
2. Austria
Current COVID-19 Update 
Since April 2020, the number of daily new infections in Austria has steadily declined. The number of active cases has also plummeted from a high of over 9,000 in April to just a little over 400 as of 4 June 2020. 
What are the current travel regulations in place?
Currently, Austria's borders will be open to travellers from neighbouring countries, namely Germany, Switzerland, and Liechtenstein starting 15 June. Those arriving must provide a health certificate upon entry that proves that they are free of the virus. Failure to do so will result in a mandatory two-week isolation period. 
Those arriving via Vienna Airport will be able to request for testing for a set price. Furthermore, as a precaution, visitors must wear a face mask at all times when visiting shops and travelling on public transport. 
Our take on the situation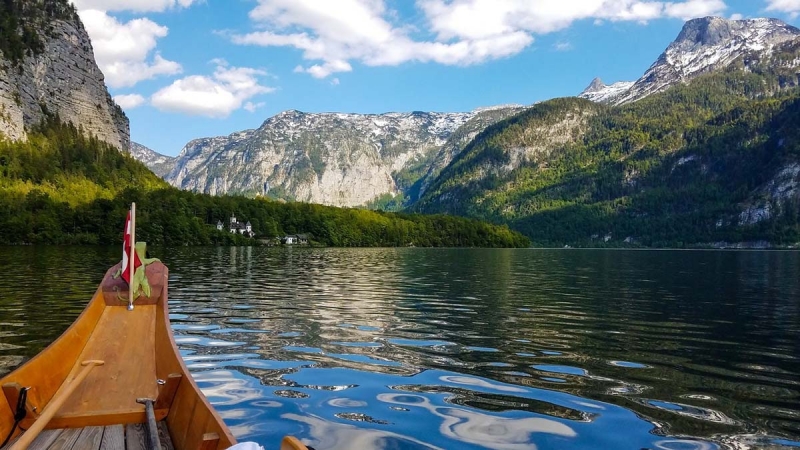 All in all, Austria has been one of the few European countries that have evaded the scourge of COVID-19, with up to ten times fewer infected people. As the country prepares to revive its tourism sector, it's only a matter of time before Austria is ready to welcome more tourists in the future. 
Traditional tourist hotspots like Vienna and Innsbruck will likely see a resurgence of tourist activity, especially in the summer months. Given this, while Austria will be one of the safer countries in Europe to travel to post-lockdown, you should still practise strict preventive measures and adhere to local COVID-19 regulations.
3. Croatia
Current COVID-19 Update 
Croatia has recorded only ONE new infection since 30 May 2020. Of the 2,247 (as of 9 June 2020) cases, only 15 of them are still active and receiving treatment.
What are the current travel regulations in place?
Currently, Croatia's borders are open to tourists from several neighbouring countries including Slovenia, Hungary, Austria, Poland and more. Around the country, recreational places like public parks, beaches, and museums are back in operation. Most hotels and eateries (including bars) are also open. However, the government has yet to fully reinstate public transport, with only some modes of transport operating. Apart from that, most international airlines should resume flights by July.
Our take on the situation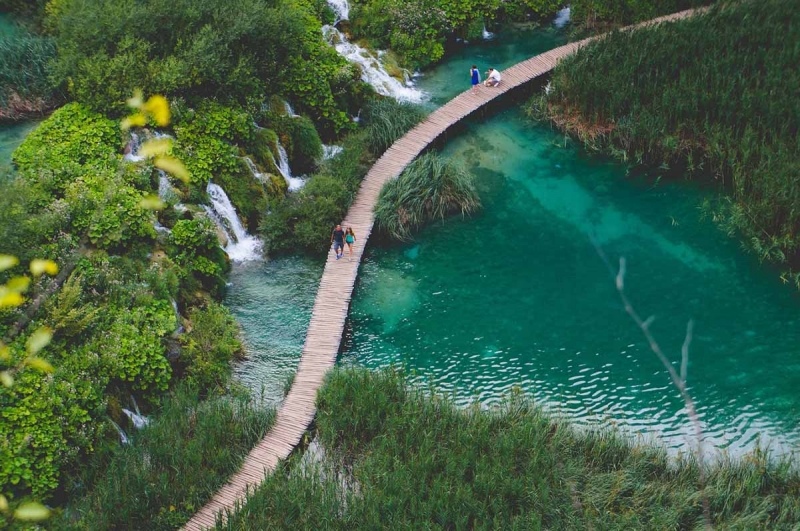 With only 2,247 cases so far, Croatia is among the European countries least affected by COVID-19. What's more, it has one of the most well-equipped healthcare facilities in the region, and is more than capable of handling any potential new outbreak. 
With summer coming up, hotspots like Zagreb and Dubrovnik may see a surge of incoming tourists if travel restrictions elsewhere in Europe (and the world in general) are lifted. Our advice is to skip summer in Croatia and instead visit in December. That's when Zagreb's magical Christmas markets are open (subject to approval by local authorities) and you can enjoy some truly breathtaking winter views. 
4. Montenegro
Current COVID-19 Update 
It has been well over a month since Montenegro recorded its last case of COVID-19 infection. Currently, there are no active cases in the country, making it the first European country to officially declare itself free from COVID-19. 
What are the current travel regulations in place?
Currently, visitors from 131 countries (including Malaysia and the Philippines) are allowed to travel to Montenegro. However, visitors from countries not on the current list of 131 can still enter but will be subject to a 14-day quarantine upon arrival. 
Almost every sector in Montenegro has been allowed to resume operations, including bars, restaurants, casinos, and nightclubs. However, strict social distancing measures are still being enforced in addition to stringent health screenings. 
Our take on the situation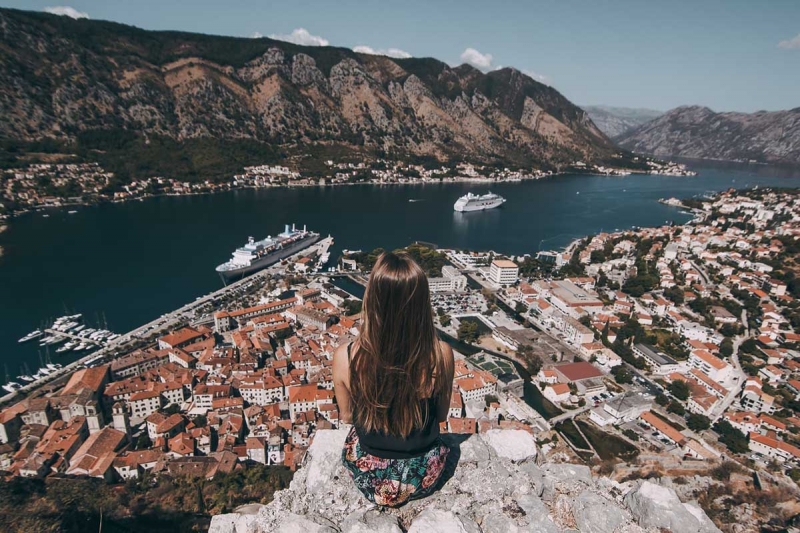 For those not familiar with the country, Montenegro is located just south of Croatia. Located along the Adriatic Sea, Montenegro is famous for its sunny beaches, majestic mountains and historical cities. While it is not as well-known as other European destinations, Montenegro is expecting a slight surge in tourism this year as more conventional destinations like Spain and Italy continue to be closed. 
The silver lining however is that throughout the entire pandemic, Kotor, Montenegro's most famous tourist destination has remained a green zone. Given proper screening procedures, Montenegro will likely be one of the earliest safest countries to travel to in Europe this year. 
5. Georgia
Current COVID-19 Update
After hitting its peak in early May, the number of active COVID-19 cases in Georgia has steadily declined. Over the past week, there were only an average of three new cases per day.
What are the current travel regulations in place?
Discussions about reopening Georgia's borders are still currently ongoing. However, the general consensus is that the Caucasus nation will restart domestic tourism by mid-June and reopen to international travellers by July. Unlike other European countries, Georgia plans to reopen its borders to visitors from every country.
However, there are currently no updates on how it plans to do this. What we do know is that one proposed method is to receive tourists in a limited number of designated green "zones" first before gradually easing restrictions throughout the rest of the country. 
Our take on the situation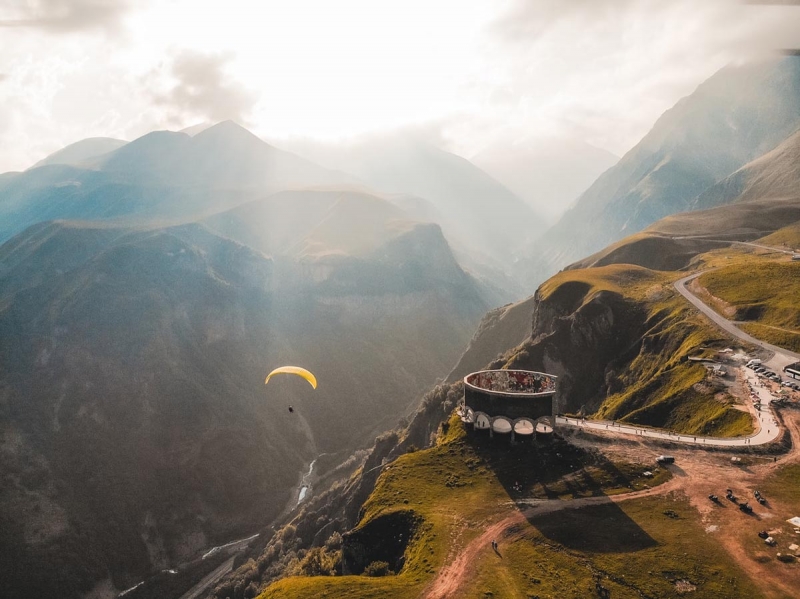 With mesmerising natural scenery, fascinating culture, and delicious local cuisine, Georgia is one of the most underrated travel gems in Europe. It is also one of the most affordable holiday destinations. For travellers, perhaps the most popular destinations are its capital, Tbilisi, and the coastal city of Batumi (a.k.a the Las Vegas of the Black Sea). 
Thanks to its swift action in the initial stages of the outbreak, Georgia joins the list of the few European countries spared by the worst of COVID-19. While the reopening of its borders in July, at the peak of summer, may pose a risk, the Georgian government has reiterated that strict health and social distancing measures will be in place to ensure a second outbreak does not occur. 
6. Slovenia
Current COVID-19 Update 
COVID-19 cases in Slovenia have been declining sharply since April. At the time of writing (9 June 2020), there are less than 20 active cases remaining. What's more, there have only been 10 new cases since 29 May 2020. 
What are the current travel regulations in place?
Currently, entry to Slovenia is allowed as long as you have a confirmed reservation of an overnight stay at a tourist accommodation. What's more, non-EU residents will also be required to self-isolate for seven days upon arrival. 
While flights are limited at the moment, most businesses are open except nightclubs. While in Slovenia, tourists will be required to wear face masks, especially in public areas. 
Our take on the situation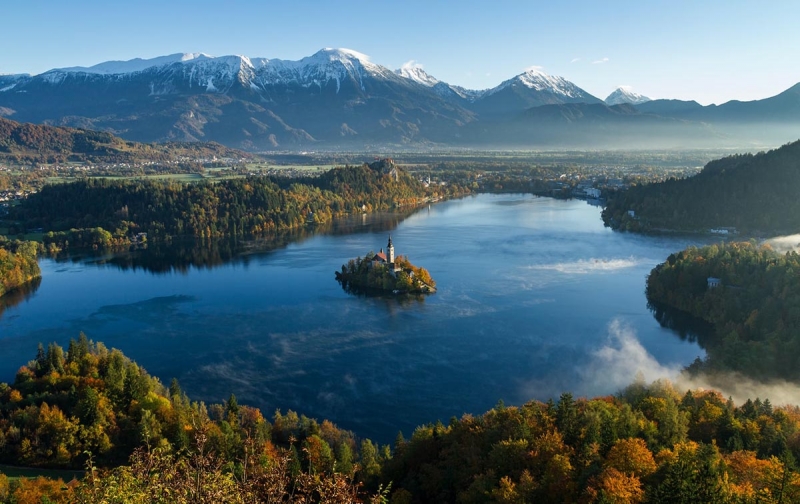 Along with Georgia, Slovenia is another one of Europe's lesser-known travel destinations. Home to the famously beautiful Lake Bled and Bohinj (one of the best sustainable tourism destinations in the region), Slovenia entices visitors with its rustic ambiance and verdant nature reserves and parks. 
The implementation of mandatory self-isolation for visitors is a good move. However, since not all arriving tourists are required to adhere to it, there is still some manner of risk involved. That being said, Slovenia is still relatively a low-risk destination in Europe, especially if you visit in October when tourism is usually at its lowest. 
Also read: 19 Lakeside Towns In Europe You Have To See In This Lifetime!
7. Malta 
Current COVID-19 Update 
The current number of total cases in Malta is 25 (9 June 2020), which is only about 4% of total cases. New infections have also sharply declined since two weeks ago. 
What are the current travel regulations in place?
Like Slovenia, Malta has decided to subject arrivals to mandatory quarantine. However, for those arriving in Malta, they will have to self-isolate for 14 days instead of seven, and all arrivals, irrespective of country of origin, will be required to undergo this process. The wearing of face masks are also mandatory requirements.
In terms of the tourism sector, hotels have been opened since the beginning of June as anticipation for the resumption of tourism continues to build. Currently, July is the targeted date that Malta has set for welcoming back tourists. 
Our take on the situation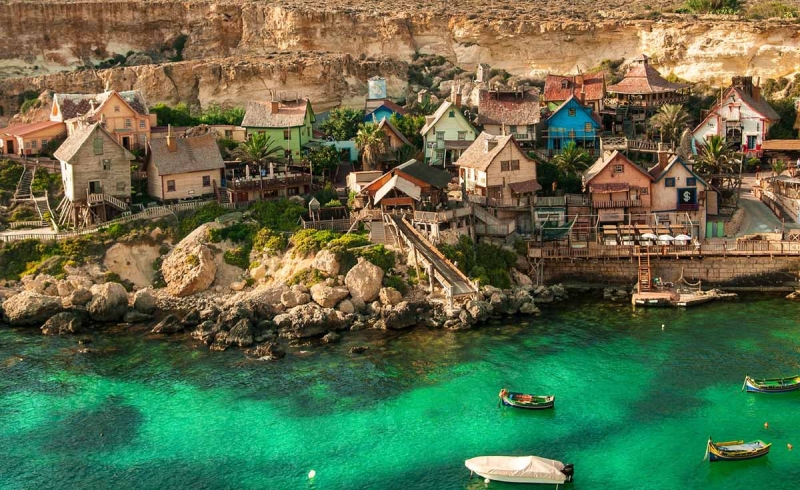 Given that Malta is a country that heavily relies on tourism for its economic sustainability, it's no wonder that it is one of the first European countries that have worked towards reopening its borders. This island nation that lies on the coast of the turquoise Mediterranean is a cultural melting pot of history and heritage. Of course, there are also countless coastal views to admire. 
Given the relatively small local population (less than 500 thousand), if Malta can effectively control the number of tourist arrivals and ensure that they adhere to COVID-19 quarantine laws, Malta would definitely be a safe travel destination in the near future. 
8. Iceland

Current COVID-19 Update
With only six sporadic new cases reported since 8 May 2020, Iceland is nearly free of COVID-19. It currently only has three active cases. 
What are the current travel regulations in place?
Iceland plans on reopening its borders on 15 June 2020. Initially, they will welcome tourists mainly from the EU and Schengen Area. All travellers will be subjected to COVID-19 testing upon arrival. At the time of writing, the tests will be administered for free until the end of June. 
Those who test positive will be isolated for up to 14 days. Alternatively, visitors can provide a recent medical certificate that proves that they are free from the virus. All visitors will be required to download contact tracing apps upon arrival. Most tourism sectors are currently open and gatherings,capped at 50 people, are allowed as long as social distancing is practised. 
Our take on the situation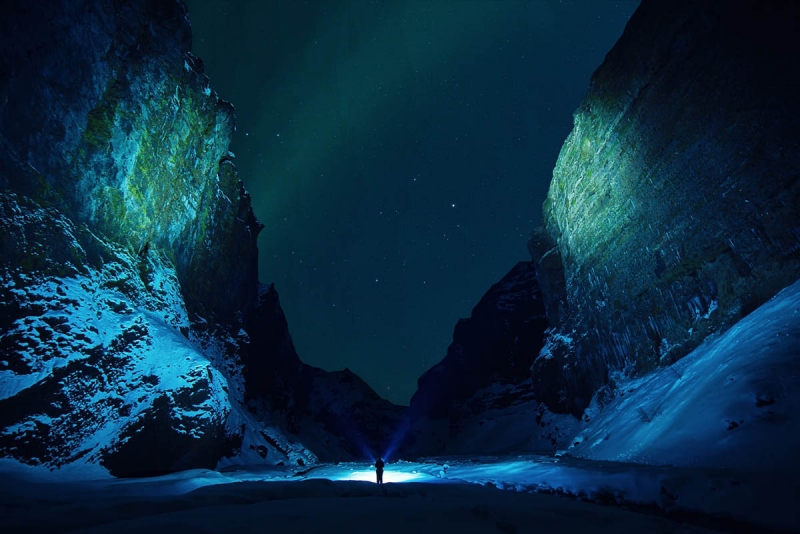 Iceland is arguably one of the first mainstream European destinations to reopen its borders. Thanks to swift action during the initial outbreak, the country has seemingly successfully overcome the pandemic. In fact, it is now one of the safest countries to travel to! The screening-on-arrival process is solid and should go a long way in keeping the country COVID-free once the peak summer tourist season begins. 
If you're uncomfortable travelling with so many tourists around, simply wait until the end of the year to plan your trip to Iceland. After all, that's when the Northern Lights are at their most beautiful! 
Also read: Iceland to Reopen Borders With Free COVID-19 Tests
Note: There are also other European countries (such as Romania and Portugal) where the rate of infection is declining. However, after looking into it, we realised that they aren't really as safe as the countries above. So, for the time being, we're leaving them out as we continue to observe the situation. 
We will fly again…eventually
We understand that most of us already can't wait to resume our travels. After all, that's what happens when you've been stuck at home for the past few months! However, we would like to remind our readers to always weigh the pros and cons of leisure travel at this time, including the risk factors involved. While nothing can beat the excitement and joy of travelling, it is still better to wait for the situation to improve further before planning your next big trip!