Intern-country connectivity has never been a problem for China and Russia, among the world's largest nations by size. In fact, it just got easier as the first cross-river railway link between them takes the form of the Tongjiang-Nizhneleninskoye Bridge.
Completed in August 2021 after seven years of construction, the bridge measures 2,215 metres and connects China's Heilongjiang province and Russia's Jewish Autonomous Oblast via the Amur River, which is known as the world's tenth longest river. It's likewise the longest river of the Russian Far East and among China's longest rivers, just after Yangtze and Huang Ho.
Also read: China's Maglev Train Is So Fast, It Looks Like It's Floating
What the Tongjiang-Nizhneleninskoye Bridge means for tourism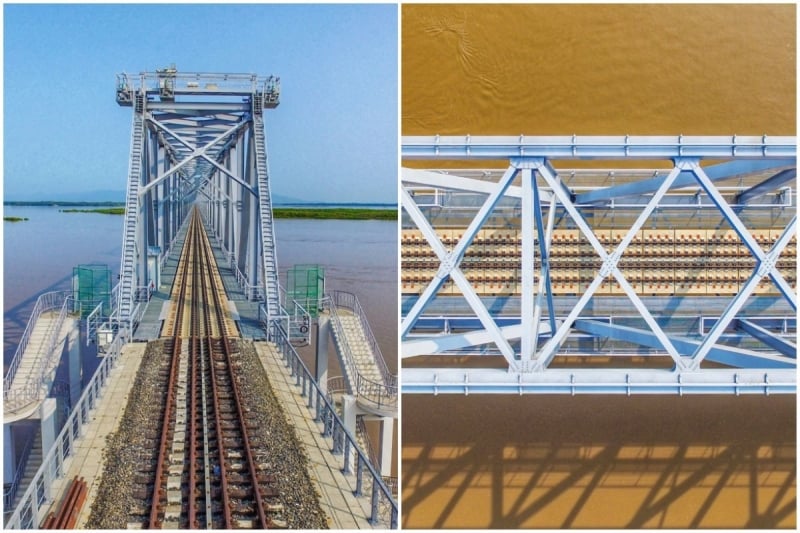 A part of China's Belt and Road initiative, the Tongjiang-Nizhneleninskoye Bridge would be mainly used for the transportation of goods. It's capable of handling 21 million metric tonnes of cargo annually and reduces the railway network between Heilongjiang and Moscow by 809 kilometres, according to CNN. This is equivalent to 10 hours. Currently, the same trip takes up to five days.
More than boosting economic trade and transportation, the cross-border bridge between China and Russia could likewise open doors for tourism. The bridge, although far from fancy-looking ones elsewhere in the world, is a sight to behold on its own with Amur River as the backdrop. If you happen to drop by Tongjiang and Nizhneleninskoye, you have to see the bridge with your own eyes.
Also read: Is This Glass Bridge in China Dreamy or Absolutely Terrifying?
Given its location on the China-Russia border, the railway bridge also offers direct access to the Trans-Siberian Railway, the world's longest and arguably most popular railway line connecting Asia and Europe. It would likewise play a critical role in the imminent goal of connecting China and London via rail for long-distance train travel across two continents.
Would you travel on the Tongjiang-Nizhneleninskoye Bridge should it open for passenger services in the future?
---
All images credited to China Railway Construction Corporation | Official Facebook Page