Learning about Russia is like playing with those little nesting dolls. You always seem to draw out one surprise after another. 
After hearing the recent news that Russia is lightening visa restrictions to St. Petersburg and the Leningrad Region, we're just about ready to put on silky fur caps and head for the largest country in the world! 
Whether your knowledge comes from Cold War spy thrillers, tragic documentaries of the Romanov family, or Fox's classic film Anastasia, we've thrown together all the best reasons why you should travel to Russia. 
Also read: Russia Introduces E-Visas to 33 Countries, Including Singapore
1. You'll embark on the greatest train journey of your life
While many trains will deliver you to places without fanfare, this railway network between Moscow and Vladivostok can only be described as a voyage into the great unknown. Considered to be the world's longest train journey, the Trans-Siberian Express crosses at least seven time zones, two continents, and three major countries — Russia, Mongolia, China — to reach vistas of tremendous beauty. It rolls past birch trees and gushing rivers, taking you as far as the Gobi Desert and Siberia's Lake Baikal, the deepest freshwater lake in the world. 
Some of our fellow travellers have described the Trans-Siberian Express, as "a phenomenal escapade" and "a once-in-a-lifetime journey." This legendary route covers nearly 6,000 miles and carries passengers from all over the world, as well as Russian workers who are travelling across the country. Meeting the locals, and then sharing a conversation with them over Vodka, is part and parcel of this slow journey to Russia. 
2. The palaces in St. Petersburg will fill you with awe
In 1712, St. Petersburg became the imperial capital of Russia, and thus, the official stomping grounds of the ruling class. It was the seat of glamour, where aristocrats could abscond to their summer residences and enjoy the finer things in life. 
Today, you can witness the opulence of the tsars and empresses in the mansions they left behind. All of these palaces are architecturally diverse, while their interiors contain everything from vast art galleries to jewel-studded rooms dripping in amber.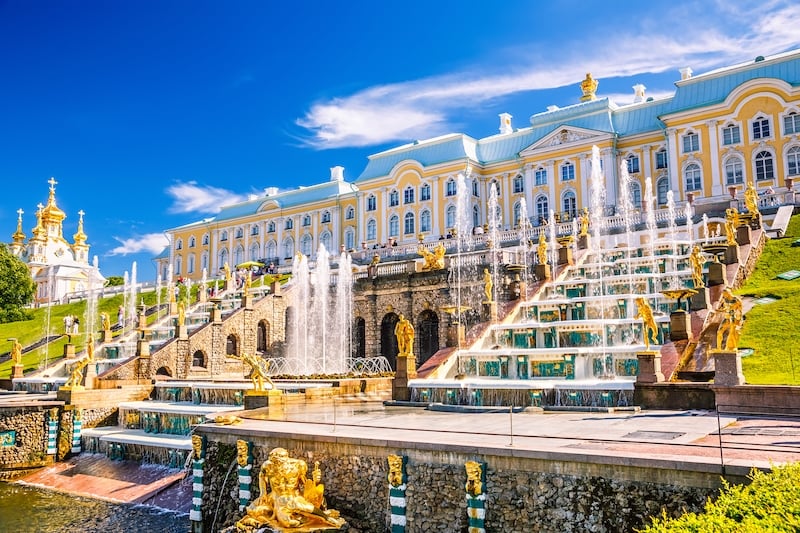 Among these sprawling estates is Peterhof Grand Palace, surrounded by sparkling fountains, bronze statues, and manicured gardens. Allegedly, Peter the Great wanted to build a royal residence that would surpass even the Palace of Versailles in France. 
3. Magnificent towers and cathedrals pierce the skyline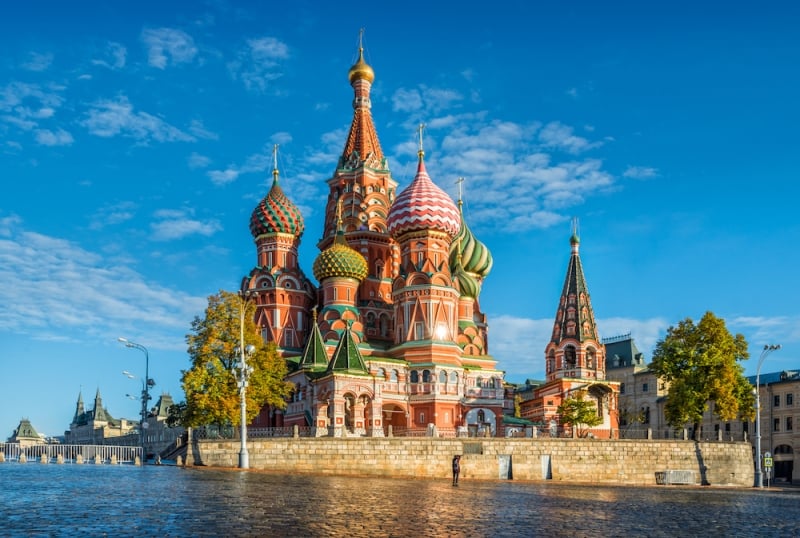 It's not true that once you've seen a church in Europe, you've seen them all. Anyone who believes this has never laid eyes on St. Basil's Cathedral, whose candy-coloured domes and vibrant towers have all the makings of a castle. Most people are reminded of onions when they see the domes, which were originally modelled after the shape of small flames. 
If we believe the legends, Ivan the Terrible was so enamoured with this cathedral that he blinded its architect, Postnik Yakovlev, so that he would never be able to create anything as beautiful again. 
Also read: St. Basil's Cathedral: Most Spellbinding Structure in the World
4. Stunning architecture and history come together in Moscow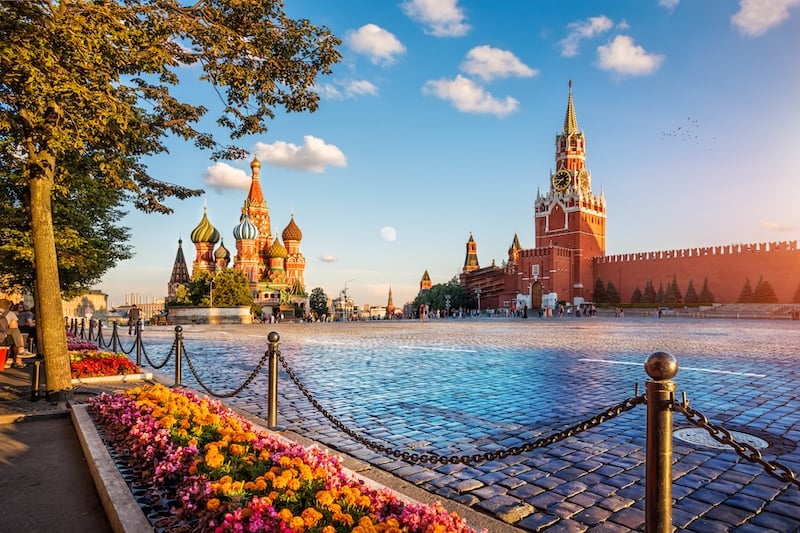 Along the cobblestones of the Red Square, you can immerse yourself fully in the spectacle and culture of Moscow, a city with 800 years of history behind it. Walk along Tverskaya Street, and you'll soon discover that this capital city is sprinkled with a plethora of fashionable boutiques, cosy parks, glitzy restaurants, and zany bars that you can pop into anytime.
Still, it will be hard to tear your eyes away from St. Basil's Cathedral and the looming towers of the Kremlin, an active fortress and symbol of the Russian state. 
5. The metro stations look like underground palaces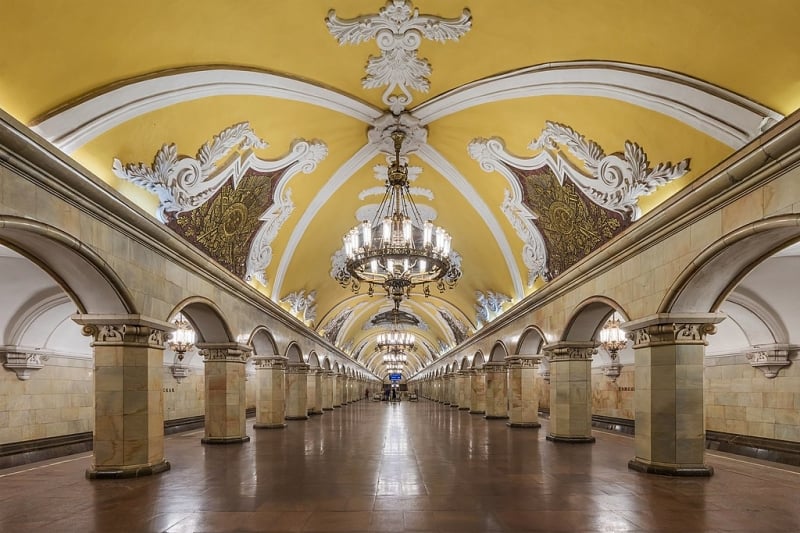 For many of us, train stations are a little more than transport hubs that we have to take: sombre platforms and waiting areas marked by cold practicality. In Moscow, the underground gateways transcend their utility. You regard them as you would a painting. 
At the Baroque-inspired Komsomolskaya Station, it's easy to pretend that you've stepped into a grand ballroom. Gilded mosaics and bronze chandeliers adorn the regal yellow ceiling, while marble columns flank a path for commuters.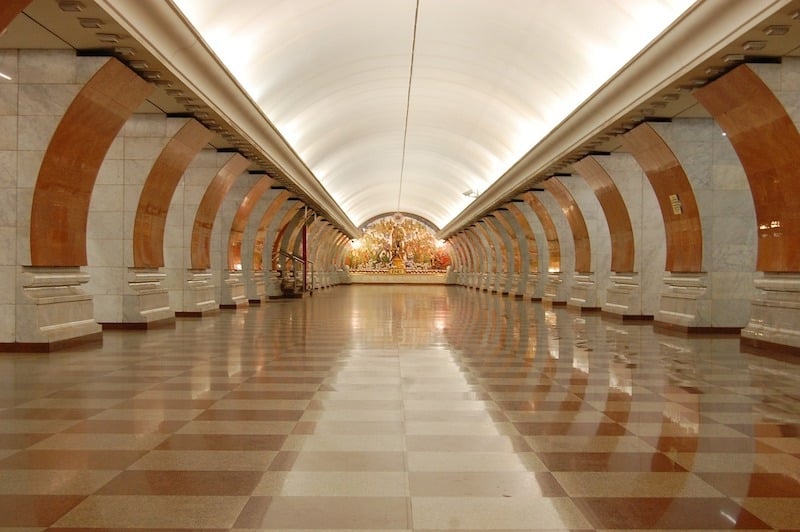 Snaking beneath the streets of Moscow, these metro stations go a long way in making art available to the public. You can spend a whole afternoon gawking at these grandiose works of architecture — all for the price of a train ticket! 
Also read: 8 Metro Stations Around the World That Scream #ArchitectureGoals
6. There are so many museums, you won't know where to begin
When you travel to Russia, art is not far behind. You can pay a visit to the Pushkin State Museum of Fine Arts, which boasts one of the finest collections of European art, including masterpieces by Botticelli, Matisse, and Rembrandt.
How about swinging by the world's second largest museum: the State Hermitage Museum? Housed within the luxurious interiors of the Winter Palace, a former royal residence of the tsars, it features works by Leonardo da Vinci, Raphael, Picasso, and Rubens. Needless to say, there's a whole world of art waiting to be discovered here!
7. World-famous ballerinas will enchant you for an evening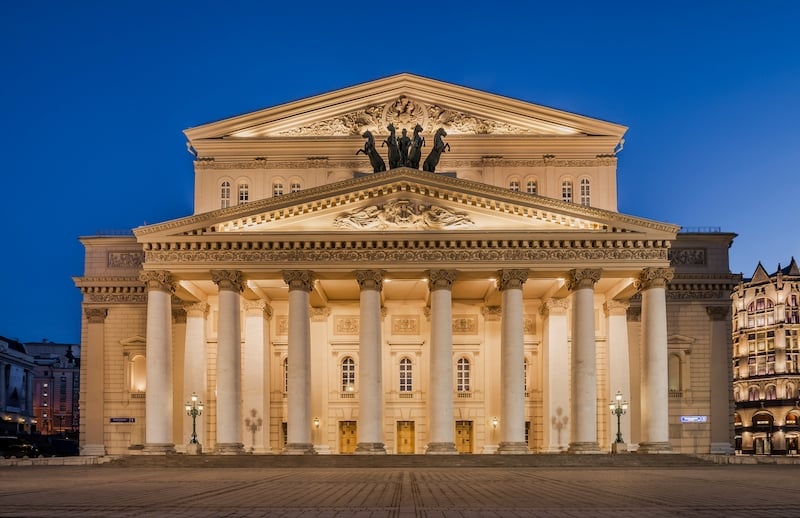 Coming from the country that produced Tchaikovsky and Anna Pavlova, it's no wonder that Russians are proud of their heritage. There are more than 100 theatres and prestigious concert organisations in St. Petersburg alone. Even if you aren't a fan of ballet, you can easily cap off a wonderful night simply looking at the exteriors of the Mariinsky Theatre or the Bolshoi Ballet, where the world-renowned Swan Lake made its premiere in 1877. 
Underlying the graceful poise of Russian ballerinas is their rigorous technique and passion to carry out complex choreography. Ballet may not have been invented in Russia, but it was pretty much perfected there. 
8. The quirky souvenirs will be nice reminders for your travels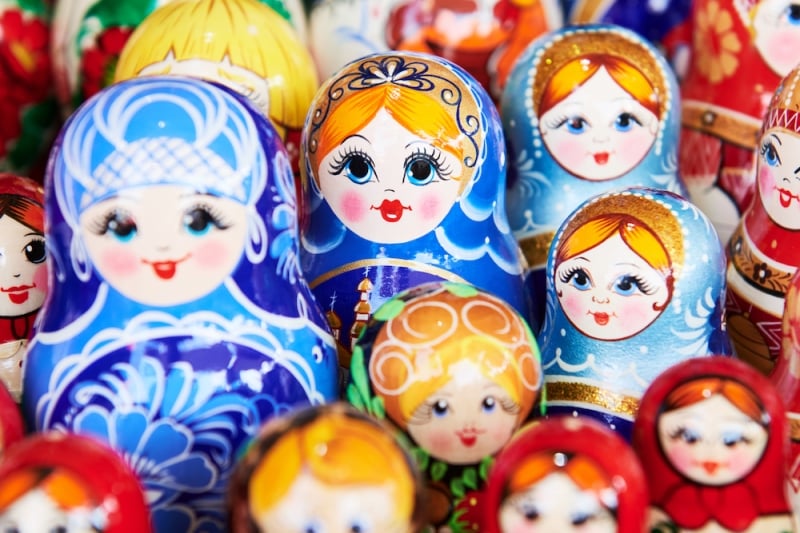 Before you say "do svidaniya" to this marvellous country, you have to check out the goods at Izmailovsky Market! Here, you can find souvenirs that are uniquely Russian such as fur hats, painted eggs, lacquer boxes, matryoshka dolls, and a wide variety of local handicrafts.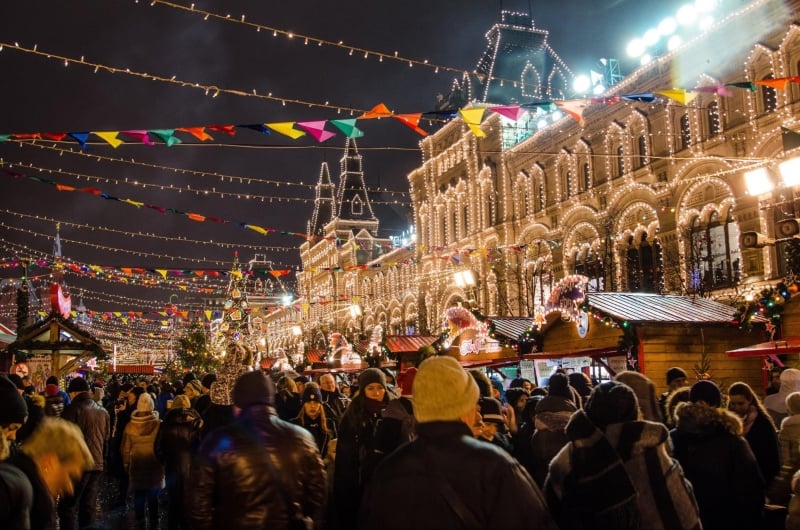 Alternatively, you can travel to Russia just in time for Moscow's annual Christmas fair. The Red Square comes alive with kiosks and festive lights along the GUM Department Store at the start of December. You can skate across the ice rinks scattered around nearby parks, warm up with mulled wine, or help yourself to traditional Russian dishes like pancakes or "blini" with caviar. 
Also read: 7 European Cities With the Best Christmas Markets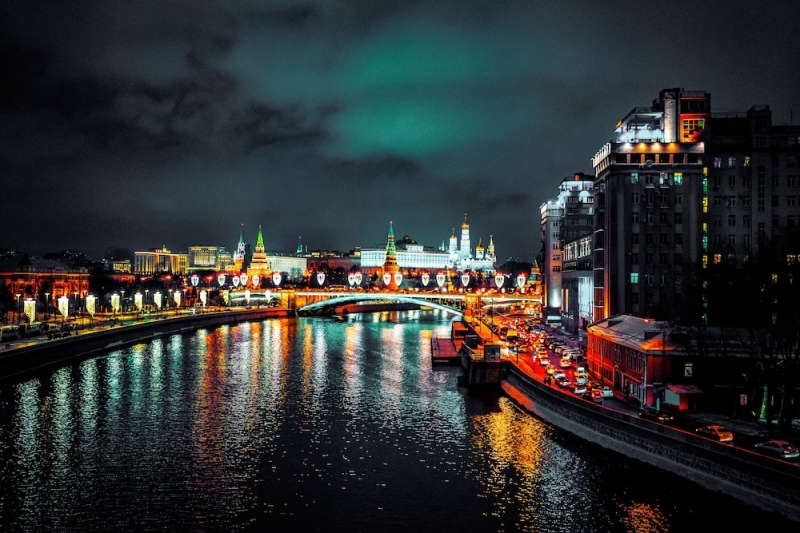 The best reason to travel to Russia? You'll find a country that marches to its own beat, striking an imposing figure in Europe with its complex history, superb architecture, and cultural diversity. Like its long winters, austere yet beautiful, Russia will surely leave a lasting impression on anyone with a passport.