Depending on your tolerance for heights, this newly built glass bridge in Southern China will either make you feel excited or terrified. Maybe a little bit of both?
Spanning a length of 526.14m, the Glass Bridge in the Huangchuan Three Gorges Scenic Area has officially broken the Guinness World Record for the longest glass-bottomed bridge in the world. Suspended by cables, the bridge crosses the Lianjiang River in Lianzhou, Guangdong Province. 
Also read: 10 Famous Bridges in the World You Need to Cross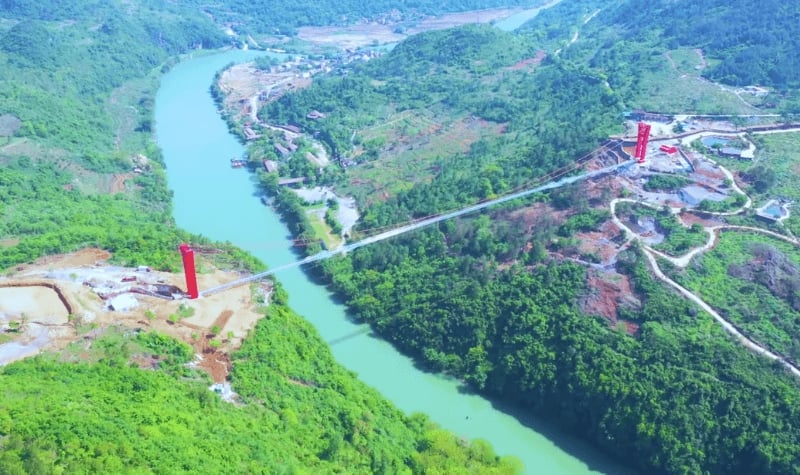 Designed by the Chinese studio Architectural Design & Research Institute of Zhejiang University (UAD), the Glass Bridge features two vibrant red towers at both ends. Furthermore, it's large enough to accommodate up to 500 people at a time. 
Like a "transparent corridor in the air," the bridge in Southern China contains a deck made of three layers of thick, tempered laminated glass. Stepping onto the bridge, you can behold the magnificent scenery of the area; at least, if you're brave enough to look down! The glass of the bridge is ultra-clear with crystal-like transparency, giving visitors a sweeping view of the river below. 
So, is this Glass Bridge in China thrilling or vertigo-inducing? We'll leave the verdict up to you with this video: 
After the world recovers from COVID-19, will this glass-bottomed bridge be part of your post-pandemic bucket list?
---
All images are screencaps sourced from YouTube.