Ranking among the longest rivers in the world, the Mekong River evokes associations with eternal life, a forceful nature, and the air of mysteries.
Having been on my travel list for many years, I finally made my way to Ho Chi Minh City, eager to visit Mekong River. I didn't know much about this city before I went. All my knowledge and imagination was fuelled by films that set place during the Vietnam War. As the Mekong always made an appearance in those films, I had to see it for myself.
The glory of the Mekong
Running down from the Tibetan plateau, the Mekong River crosses through China, Myanmar, Laos, Thailand, Cambodia, and Vietnam before it empties into the South China Sea. Like many other great rivers in the world, much of life centres close to the river. Exploring the Mekong Delta, one will realise exactly that.
The city of Can Tho – the access point to the Mekong Delta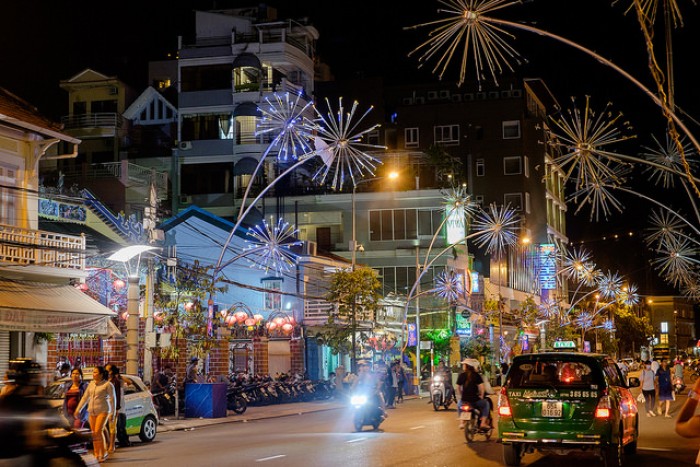 Image credit: Michelle Lee
One of the best access points to the Mekong is Can Tho, which is much smaller city than Ho Chi Minh City, but already attractive in itself. The name translates roughly into "rivers of poems". Getting there by car will take around 3-4 hours, depending on the traffic. Make sure that you set aside enough time for your trip; you can easily spend an entire week exploring the Mekong, as there the delta is quite far reaching.
If you have the time, you should really spend an evening in Can Tho. Not just anywhere, but right by the waterfront which is a very scenic and photogenic spot. Swamped with life in the evening and flooded with low lights, the waterfront promenade comes alive. I would recommend that you buy some snacks at the floating market, but have a full dinner at the promenade. Although it can get busy, you will be spoilt for choice when it comes to delicious food and a cosy place to drink a beer in the evening.
Can Tho also is home to a number of floating markets, which you should definitely visit.
Exploring Mekong River
Border crossing to Cambodia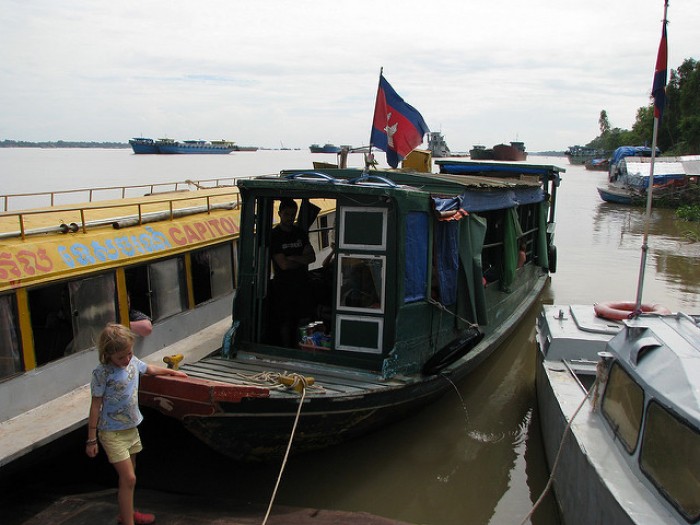 Image Credit: McKay Savage
There are different ways of exploring the river. One of the most common ways used by travellers is the boat transfer during the border crossing to Cambodia. You can get a boat from Can Tho all the way to Cambodia – that way you get to see the river while journeying. Should you plan to travel to Cambodia, make sure that you have a visa, as not every boarder crossing offers a visa on arrival.
River cruise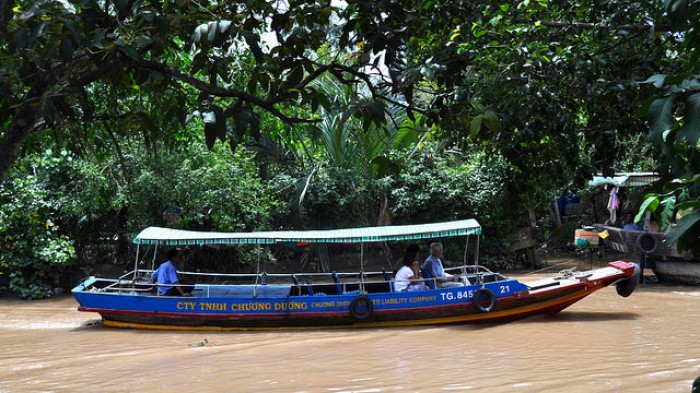 Image credit: David McKelvey
Another option is the obvious river cruise. No matter in which hotel or hostel you stay, there are going to be several options for you to choose from. After all, most people come to Can Tho to explore the Mekong. Depending on what you are after, you can choose between a tour that only lasts a couple of hours or up to 2–3 days. Choosing the latter, you will get obviously an entire package, including accommodation.
Local boats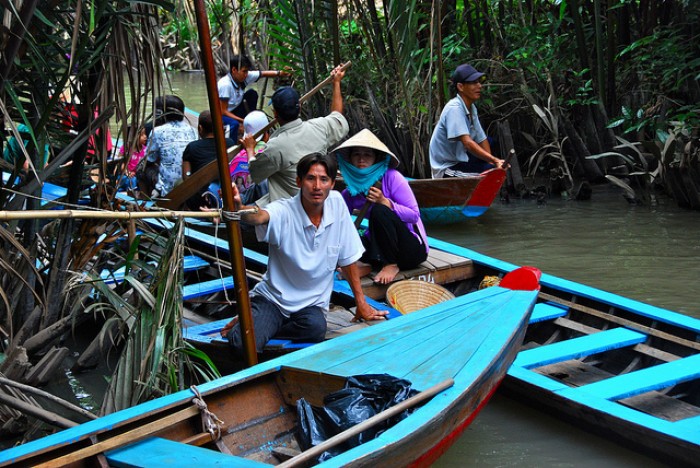 Image credit: Malingering
However, there are also some alternatives, if you don't feel like going on a big tourist boat. Just like in Bangkok, you can choose between the tourist cruise and taking a local boat. The local boats are much cheaper. Surely they won't take you very far, but it is one alternative.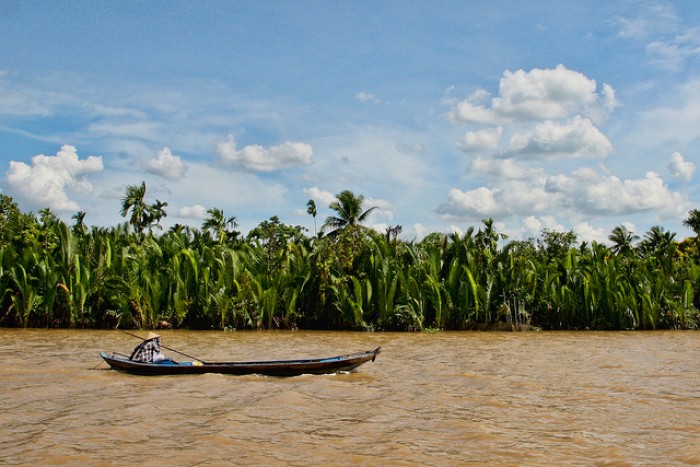 Image credit: LisArt
Another option – my suggestion – is to talk to a local with a boat. Get away from the tour operators and approach a local (in a boat) and see if he/she wants to take you for a ride. They probably won't do it for free, of course, but you can negotiate the price. Although my alternative river cruise isn't a guarantee, it is much more exciting, in my opinion. I am saying that because I obviously managed to get a ride from a local, who showed me around happily – even venturing off into smaller side arms of the Mekong. I believe that when travelling, the way one gets somewhere or something is part of the whole experience.
No matter which approach you choose, your trip to the Mekong Delta will be memorable. However, you should know that jumping into the river isn't advisable. Let me tell you that I wouldn't say so – if I hadn't actually seen someone doing it.
Also Read: 12 Experiences Every Traveller Should Have in Vietnam