Contributed by hANnaeYTHING
Japan, aside from its beautiful tourist spots and delicious food, is also famous for quality beauty products. It is one of the fashion capitals and beauty products havens of Asia and the world. In my third visit to Japan, I finally found time to roam around Tokyo and explore the stores along the streets to look for beauty products.
Also read: Cult Beauty Brands You Must Buy While Travelling Asia
Here are the beauty products that I am so glad I bought:
1. Water Lip lip balm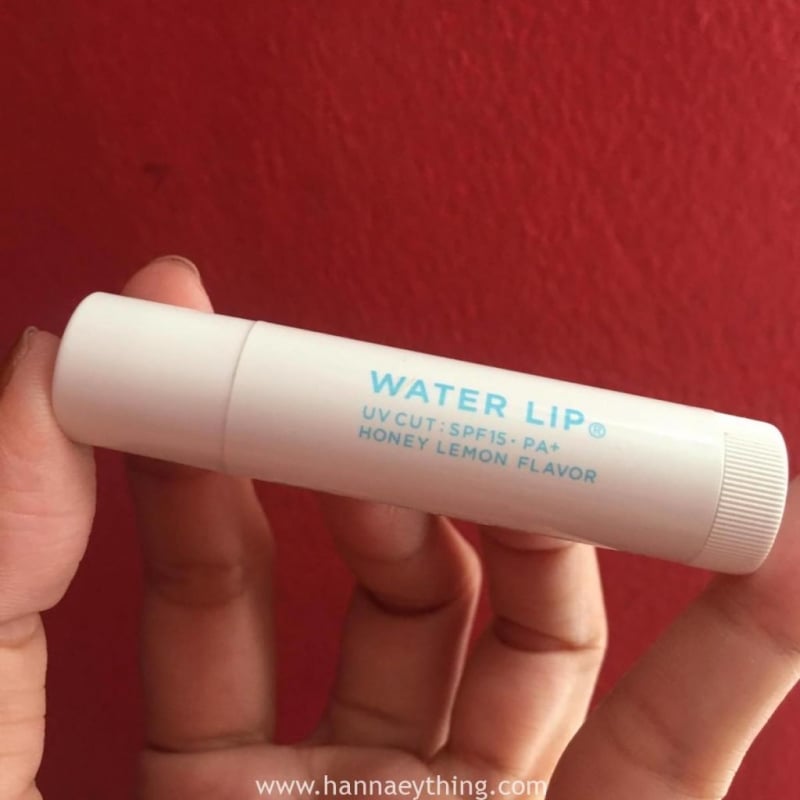 I just accidentally bought this 7-11 lip balm because I left my lip balm at the hotel. It was really very cold and my lips were starting to chap. It is really very effective in protecting my lips and a nice base before putting on any lippie. I am actually using it in lieu of my mac lip primer. Since it is a clear lip balm, the lippie colour doesn't really change so much. Just a little bit, little lighter.
2. Shiseido lip water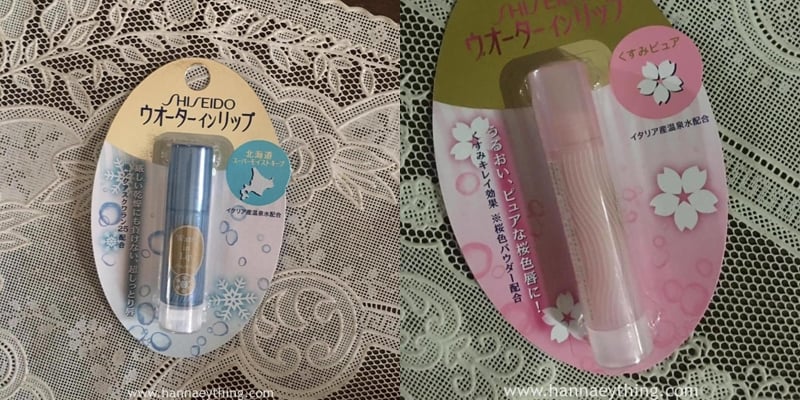 It has many variants but any of these is just as good as the other. This is an affordable version of my lip primer too. Talk about dual function.
3. Naturactor lipstick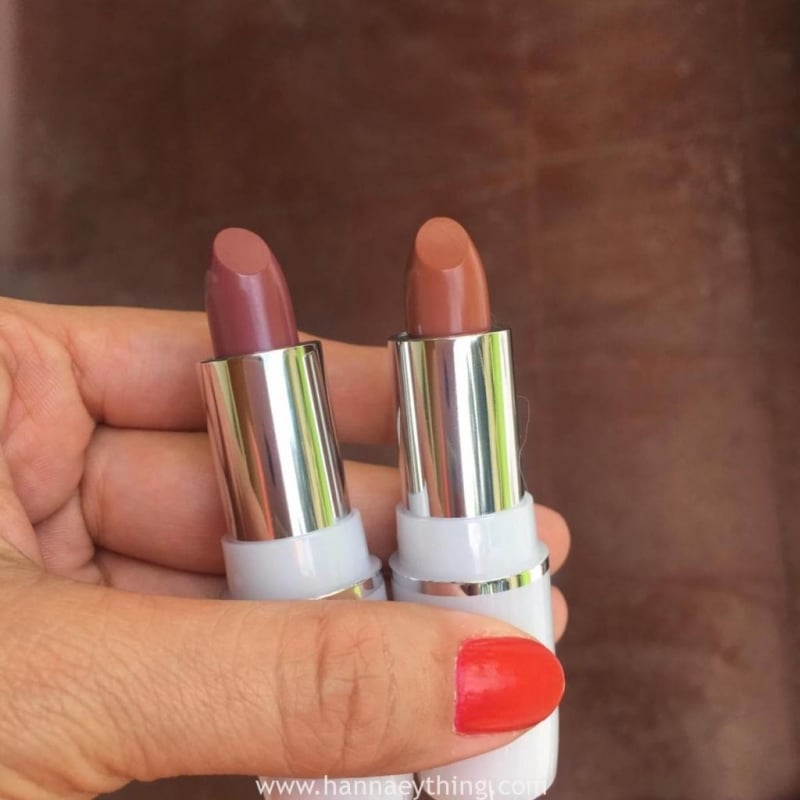 I have always been a sucker for lippies and these naturactor lippies are so nice. Naturactor cosmetics can be found on the 8th floor of Odakyu Department Store in Shinjuku. The cosmetics department is on the 2nd floor but right in the middle of the 8th floor are the Naturactor and Meiko products. So many colours to choose from!
4. Naturactor concealer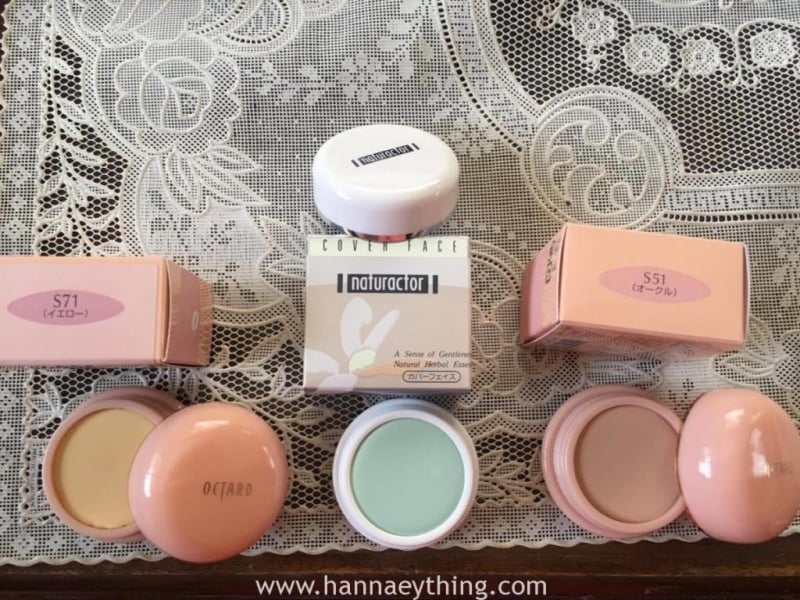 I am addicted to a green concealer lately. They said that it is perfect to cover red spots on your face but I tried to use it to cover my dark under eye circles and blend it with my liquid foundation (Mac Pro Longwear NC25). I am amazed by the result so I bought Naturactor 171 (green). But my fellow beautyholic friend, Nieka, recommended that I try Octard Cover Foundation.
Mieko, the makers of Naturactor are also the makers of Octard and MC Collection. They say that Octard is the improved product of Naturactor since it already contains UV protection and also sweat and waterproof. Naturactor is the cheapest among three. So anyway, I bought Octard S71 and S51. I discovered that Naturactor Cover Face is rich and creamy while Octard, on the other hand, is somewhere in the middle of mousse and cream. After my first use of Octard S71 as eye concealer and S51 as foundation, I never used any other concealer and foundation again. My face looks so flawless every after application.
5. Biore cleansing wipes & liquid makeup remover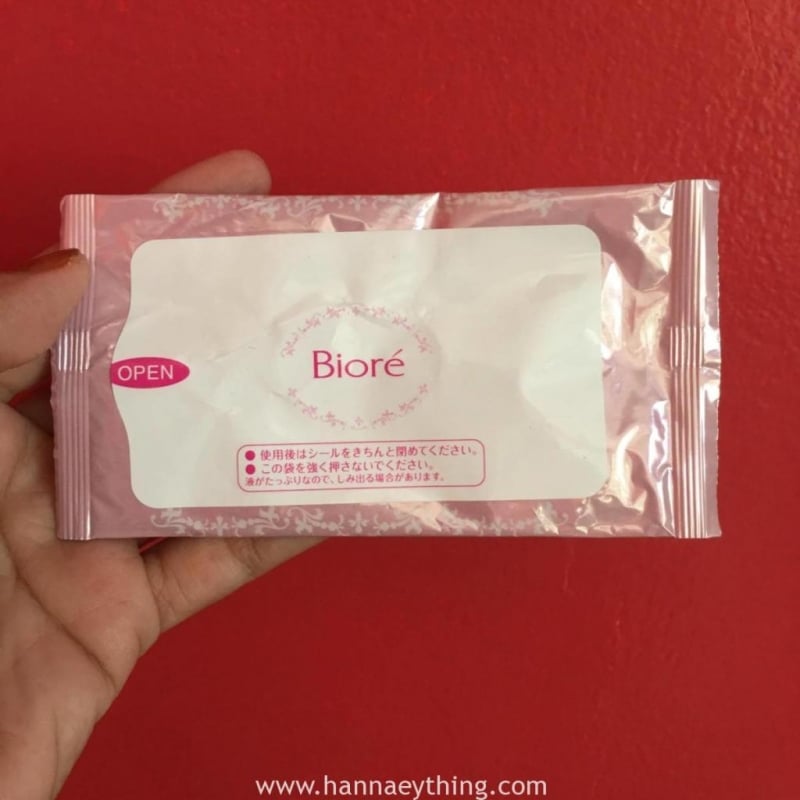 Biore is one of the products that I have heard since I was little. Kao Corporation, the makers of Biore originated in Tokyo since 1887. They started as a manufacturer of domestic toiletry soap. They expanded through the years and manufactured household products, laundry products, industrial products such as detergent, fabric softener, bleach and cleaners. During the 1980's, they launched Merries diapers, Attack detergent, Biore daily skin care and Biore U daily body care and Sofina cosmetics. Until today, Biore is still one of the leading brands in Japan. Two of the best beauty finds I got are both Biore products.
Biore cleansing wipes is the mother of all cleansing wipes! It can take off even the most stubborn waterproof make up. I am using the cleansing wipes I usually buy at any Watsons Store. Any brand for me is okay since after the wipes, I still use liquid makeup remover but this Biore cleansing wipes leave my face thoroughly clean. I actually just bought this because I forgot to pack with me the usual wipes that I am using.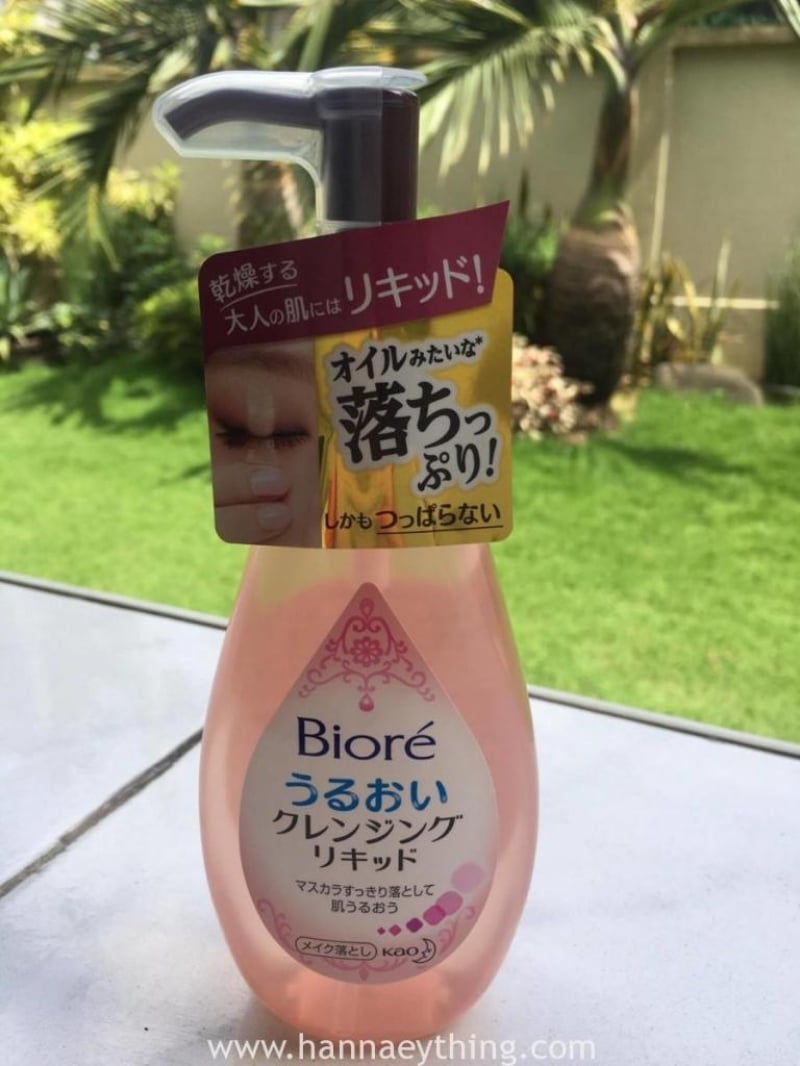 This Biore liquid make up remover just caught my eye and so I decided to just buy and try it. Good thing that I bought it because this one is also a good buy. After I consumed my Biore wipes, I decided to test this liquid makeup remover and boy I am impressed!
6. OXY white wash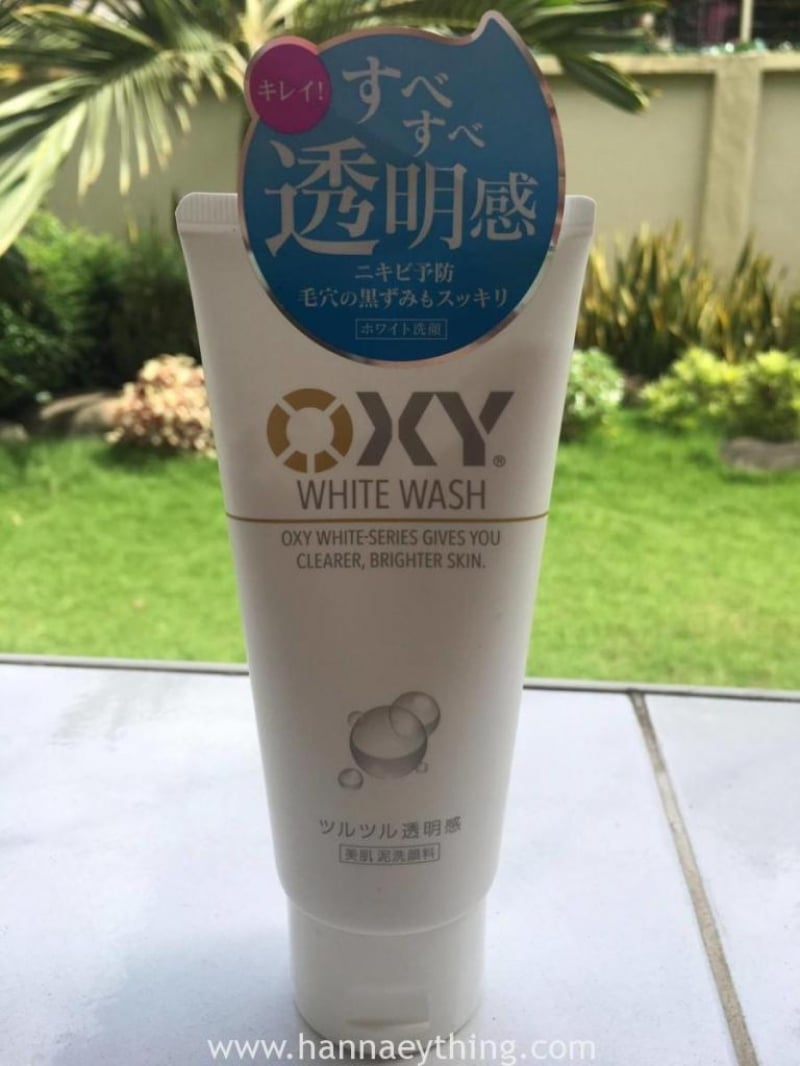 Do you want to strip off all dirt on your face? Now this facial wash leaves your face a fresh and smooth feeling aside from its whitening effects. I use this every time I wash my face and I am looking forward to my next Tokyo trip because I will hoard!
Also read: Tokyo Street Shopping: Takeshita, Ameyoko & Nakamise
7. Eyeliner & eyebrow pencil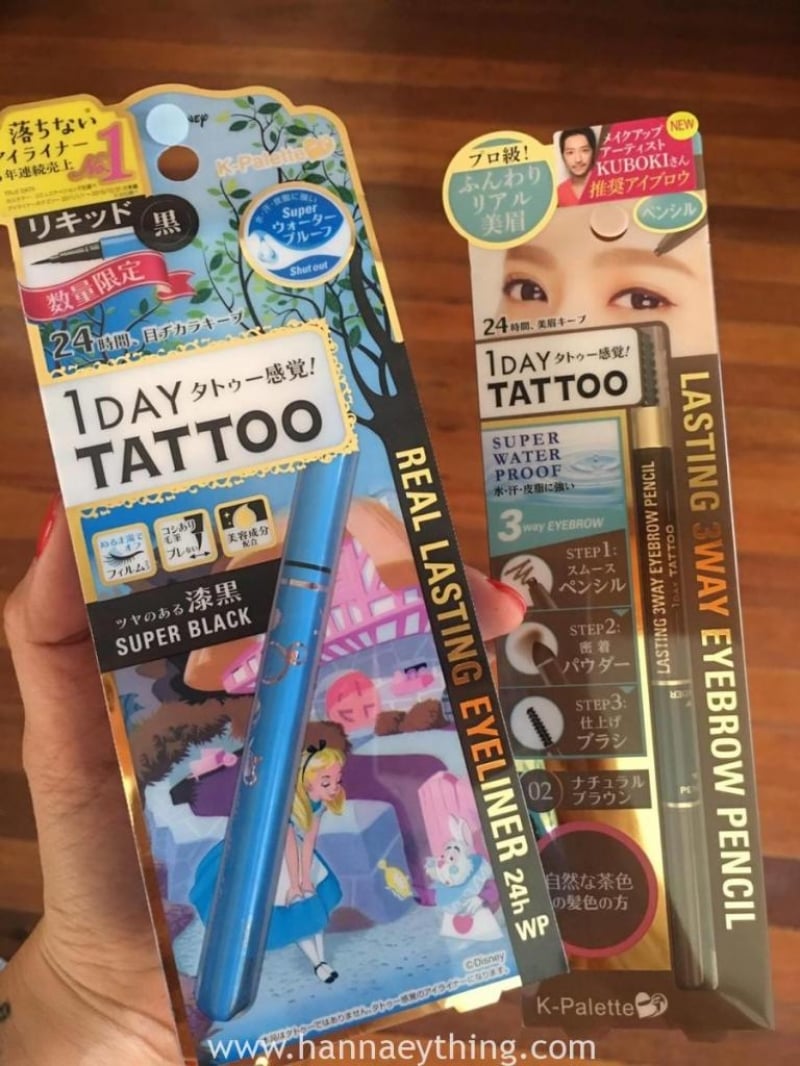 A good friend of mine, Mei, asked me to buy her this. It is actually half the price in Tokyo compared to the price in the Philippines. Although I am already happy with my Stila eyeliner (which is always out of stock in Rustan's Department Store Cebu) and have been using Make Up Forever Brow Gel for my eyebrow touch ups (I had brow microblading), I also bought my own stash aside from buying for my friend. I tried these products and they did not fail me. With their price and the quality of the product, I could say that they can be used as an alternative to my usual liner and brow gel.
8. Eye masks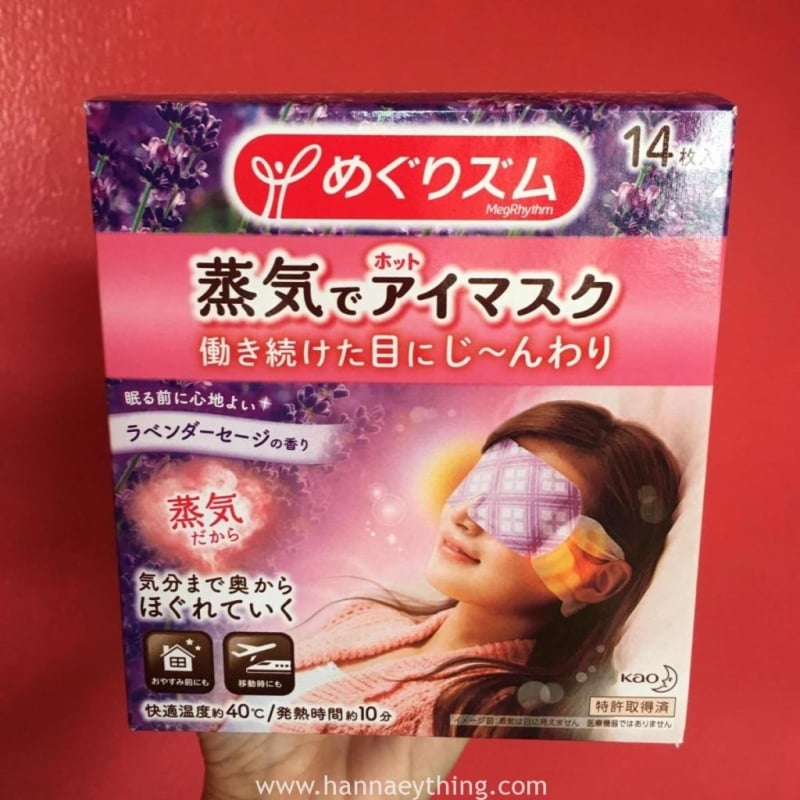 Eye masks are usually cold and wet. But wait until you try this warm and scented eye mask. The warmth helps in the blood circulation around the eye. The aroma helps you relax and lets you have a good night sleep. It comes in a box with 14 individually wrapped masks. You can use it anytime even inside the plane since it is a dry mask.
9. Rohto Z Pro eye drops

Talking about eyes. One of my favourite travel buddies, Ash, shared that his celebrity friends are buying these in Tokyo. It is the ultimate remedy for eye redness due to lack of sleep or strained eyes due to long hours of phone, laptop or iPad/tablet usage. It instantly gives you white and shiny eye effect. A warning though, when you use it, it has a very cold or stinging effect but it usually wears out after a few seconds. This is so perfect for me since eye redness has always been my problem due to too much reading or using laptop for reports and doing my blogs. I love it because it is very handy as well.
10. Lion foot leg relief cooling gel patch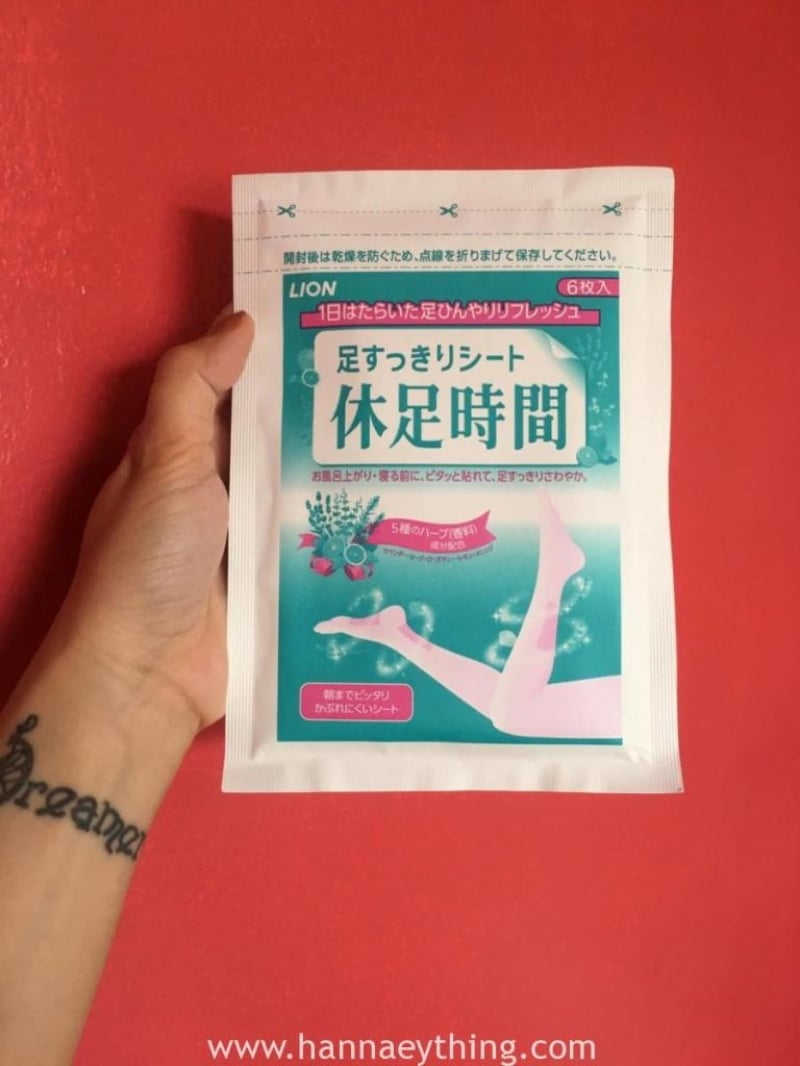 Now this product was initially purchased for my iron man boyfriend. I wanted him to use this after training or after the race since this product has a positive review on giving relief to tired legs and feet. But due to excessive walking for 8 days around Tokyo, I decided to try it for myself and the feeling was awesome! It truly soothes my tired feet and legs and helped me get ready for another day of walking at Tokyo. I recommend this to travellers who want instant relief from too much walking and running.
11. Q10 Night Renew Moist Repair hand and finger cream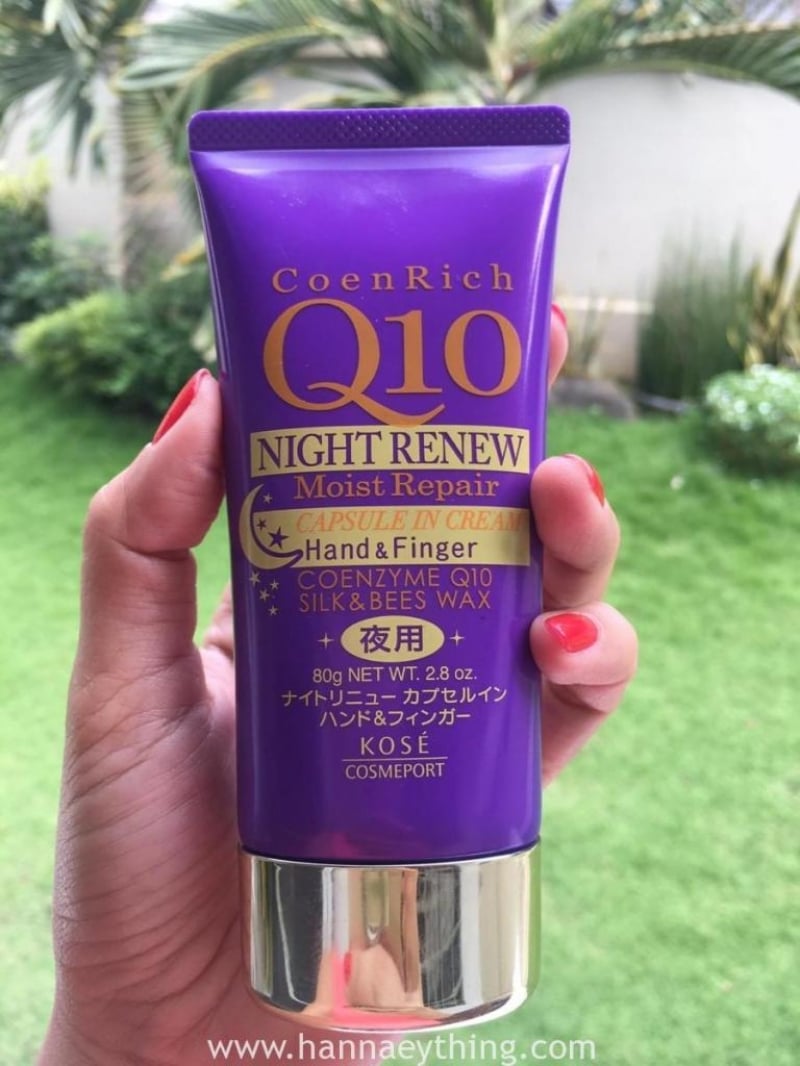 They say that you can detect signs of aging in your hands aside of course from the very obvious eye and face wrinkles. That is why I always bring with me hand lotion. This Q10 Night Renew Moist Repair Hand and Finger cream is heaven sent! I use it not just in the evening but also in the daytime as it makes my hand soft and it improved the texture of my skin. I also apply this on my knees and arms. This product is hoard-worthy!
As you've noticed, all the products I bought are in Japanese. Here's the secret on how to be able to understand what is written on the products. Download the application Google Translate.
For some languages, you can translate text just by pointing your phone's camera lens. Translations of small, badly lit, or stylised text might be less accurate.
Open the Translate app.
In the top-left corner, tap the language shown and then tap the language you're translating.
In the top-right corner, tap the language shown and then tap a language you read.
Tap Instant translate. If it's not there, tap Take photo.
Point your camera at the text you want to translate.
If you've downloaded the language and it's available for instant translation, any text is translated on your screen.
To turn on instant translation, tap Toggle instant translation.
You might be asked to download the language. Downloading languages to use offline is only available for the Google Translate app, not on your computer.
If instant translation isn't available or you can't download the language, tap Take photo. Then highlight the text you want to translate with your finger.
Tokyo is one the cities that I keep on coming back and I cannot wait to go back again next year to explore more cities of Japan and of course shop in Tokyo!
Also read: Travel Cheat Sheet: 8 Secret Hacks that'll Make Any Tokyo Trip THAT Much Easier
For any comments, drop your message in the comments sections below.