ZUJI x TripZilla: Presenting to you, our nifty 'ZUJI Keeps It Real' series!
Straight up, no fluff: arm yourself with candid travel cheat sheets that contain authentic stories, real life experiences and insider tips for fellow travellers. We've been inspired and we hope you will be too!
---
At a surface glance, travelling to Tokyo might seem a little daunting. I definitely shared the sentiment on my first trip to the city! Between the language barrier, complex public transport systems, and multitude of things to see and places to go, I knew that my trip wasn't going to be easy. However, how could anyone say no to the luxurious onsen hot springs, mouth-watering sashimi, and Tokyo Disneyland?
NOTE: THIS FLASH SALE HAS EXPIRED, BUT DON'T MISS THE NEXT ONE! FOR INSIDER INFORMATION ABOUT THE NEXT FLASH DEAL, JUST:
And with
flights to Japan going from just S$397 with ZUJI
, how can anyone resist?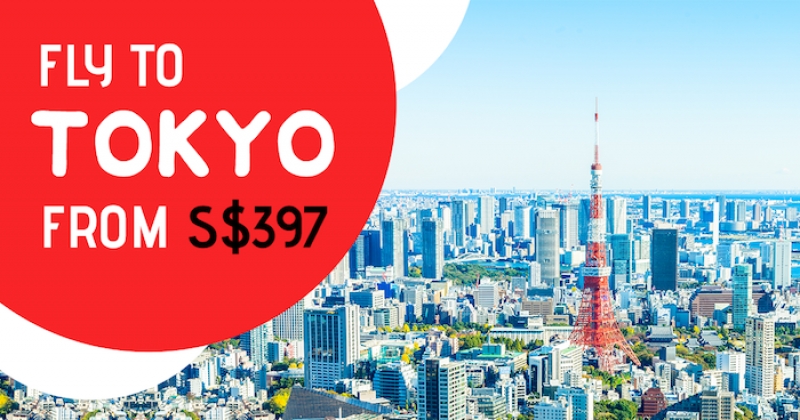 ZUJI is having a 3-day flash sale from 17-19 July 2017 for flights to multiple Japan cities, a.k.a. less money spent on flights, more money spent on sushi! If you're travelling on a budget, you HAVE to get your tickets at these incredible prices.
Mark your calendars, and…
Determined to make the most out of my first Tokyo holiday, I discovered some hacks that were a total lifesaver. Here are some of my favourites ones that will, hopefully, quell some of your worries AND make your trip a little less intimidating.
1. Buy discounted supermarket food
Before my trip, I've heard many rumours of Tokyo being an expensive city to visit. Just one meal alone can set you back ¥2000 (~S$24)! Travelling on a tight budget, I knew that I needed to find places where I could have cheap food. Thus, I made this one of my top priorities when I got to Tokyo.
After much searching, I concluded that the best place to buy good and wallet-friendly food was at the supermarket! There was a plethora of food available for meals on the go, ranging from sushi, bento boxes, katsu rice sets, as well as assorted tempura. The meals are discounted twice a day as well – the best times to get your meals would thus be after the 12-1pm lunch peak hour, and after the 6-8pm dinner crowd. Just look for the yellow stickers on the boxes which indicate the discounted prices.
Additionally, right before closing time at 9pm, discounts go up to 50%.That meant I could get a whole katsu rice set for as low as just ¥300 (~S$3.60)!
Travel Cheat Sheet Tip: If supermarket food isn't enough to satisfy your hunger pangs, you can grab some fresh fruits from a Lawson 100 convenience stall for just ¥100 (~S$1.20). They're virtually everywhere in the city, and open 24/7!
2. Get cheap tickets from kinken shops
To make the most out of my trip, my Tokyo itinerary was jam-packed with things to do and places to visit. Most of these attractions required entry tickets, and I had an ominous suspicion they were going to burn a hole in my pocket. Thank goodness for kinken ticket discount shops (colloquially known as kakuyasa-kippu-uriba sellers), which are usually located just a stone's throw-away from the major train stations. These small kiosks sold all sorts of tickets – from entry to amusement parks, concerts, and sports, to tickets for all sorts of transportation including trains, buses, and even domestic flights at a discounted rate. The 5-10% discount may seem little, but it sure does make a difference if you're buying lots of tickets like I did.
3. Opt for unique budget accommodations
I've heard so much about the unique accommodations that Japan has to offer. From temple lodging and homestays in mountain villages to quirky themed hostels, how could I settle for a boring old hotel? I was determined to stay in an accommodation unique to the rich and innovative culture of the country. Of course, there's the ever popular option of staying in a capsule hotel, a compact pod that is basically just a bed. Being a little claustrophobic, I wasn't that keen on the idea. Fortunately for me, Tokyo is no short of alternatives!
One such option is to stay in the rest areas of spas and super sentos. These rooms are equipped with luxurious sofas and comfortable tatami mats, complete with shower facilities. For less than ¥3000 (~S$36), it was certainly more than enough for a quick night's rest in the city.
Travel Cheat Sheet Tip: A word of caution though, the rest area is a shared space and is increasingly popular amongst tourists and locals alike. Do take precautions so you don't fall prey to any thefts! If you aren't able to ensure the safety of your belongings in the spa, you can choose to store your valuables in the coin lockers of train stations nearby.
Another option is staying in a manga or internet café, which also provide an interesting look into the urban pop culture of Tokyo. Of course, these aren't as lavish, but it really gives you the bang for your buck at ¥1000 (~S$12) a night. I stayed at a manga cafe for a night, and was given a decently-sized cubicle furnished with a reclining chair and tatami mat. There was also internet access, a free-flow drink bar, and unlimited access to thousands of manga comic books throughout my stay!
4. Discover where to get the best views
Tokyo is home to some of the most awe-inspiring architecture I've seen. Popular favourites like the Rainbow Bridge are a must-see when visiting the city. However, they're also extremely packed with tourists. By talking to the locals, I discovered some lesser-known spots that has an equally stunning, or even better view!
One of the most popular places to visit is the famous Shibuya Crossing intersection. I didn't want to be swarmed by the pedestrians on the road, so I headed up to the Starbucks located on the second floor of the Tsutaya building for a bird's eye view. Besides Starbucks, there are many quaint cafes overlooking the junction where you can enjoy a nice cup of matcha tea while watching the flurry of activity from afar.
In addition, many are unaware that there are many other vantage points besides the touristy Tokyo Tower or Tokyo Metropolitan Government Building to have an aerial view of Tokyo city. Since I was in the area, I decided to visit the Bunkyo Civic Centre observatory deck, and I wasn't disappointed! 25 floors above the ground, I was treated to a 270-degree panoramic view of the entire city. On a clear day, one can even see Mount Fuji in the distance. The best part? Entry to the observatory deck is completely free!
Lastly, we have the Rainbow Bridge resting across the scenic Tokyo Bay. Most will suggest a trip to the pier or one of the TV towers at the bay, or even the Rainbow Bridge itself. But I found out that the best view I got was on board the Yurikamome light rail train! From the monorail, I had an unblocked bird's eye view of both the bridge and the bay.
5. Visit Japanese gardens within hotels
Tokyo isn't all about the dazzling skyscrapers; there are countless picturesque gardens tucked away amongst its buildings that are perfect for a relaxing afternoon stroll. Most Japanese gardens have their characteristic koi pond, bonsai trees and stone lanterns, but some of the more majestic ones feature historic pagodas and even miniature waterfalls.
There are plenty of public gardens within the city, but I found the most beautiful ones hidden in hotels. They're opened to the public for viewing and not just hotel guests, so there's no need to worry about sneaking or trespassing. Recently, more hotels began charging a small entrance fee to their garden grounds, but those at Happo-en and Chinzan-so hotel remain free to enter.
Travel Cheat Sheet Tip: Such exquisite Japanese gardens obviously do not go unnoticed. Oftentime, the space is booked for weddings or corporate functions. Naturally, you won't be able to visit the garden when it is being used and, unfortunately, there's no way of checking when such events are being organised. As such, I highly recommend planning other attractions to visit in the area. For example, I made a stop at Sengaku-ji Temple on the way to the Happo-en hotel garden. This way, you won't be making a wasted trip to the area if the garden was closed!
6. Experience Tokyo museums for free
Another great way to encounter Tokyo's rich culture and heritage is at its numerous museums. I visited the Nezu Museum, as well as the National Museum of Nature and Science, both of which were situated very conveniently near train stations.
Most museums in Tokyo have free entry, so make full use of that! Popular ones include the Advertising Museum for its history of Japan's booming commerce, as well as the bizarre Meguoro Parasitological Museum which exhibits galleries of tapeworm specimens. Obviously, the latter's not for those who are squeamish!
Furthermore, with some planning, you'll might be able to enter ticketed museums for free as well. Some that normally charge for an entrance ticket waive their fees on special days. For example, the National Museum of Modern Art opens its doors for free on the first Sunday every month. If you're willing to brave the crowd, plan your trip on those days to save some money!
Travel Cheat Sheet Tips: Be sure to check out the operating hours of the museums on their websites! Some galleries might be closed for periods of time because of rotating exhibitions. Plan ahead to avoid disappointment!
Can't wait to discover the wonders of Tokyo? Get your
flight tickets from ZUJI
and you'll be set to explore the stunning beauty of the city.
Moreover, enjoy additional savings when you book your flight using your Mastercard. Receive a S$50 rebate*, on top of up to 6% flight and package booking rebate, when you store your card details on ZUJI's website right before you make your booking. Book your flight during their flash sale from 17-19 July 2017 to enjoy these awesome prices!
*Limited to the first 200 customers and with a minimum S$500 spend.
7. Feast at an affordable Michelin-starred restaurant
A trip to Japan isn't complete without trying some of its world-famous gastronomical delights. Of course, there are plenty of cheap dining options, but why not seize the opportunity to dine at an affordable Michelin starred restaurant?
Feast on sumptuous homemade noodles at Nakiryu, a Japanese restaurant newly added to the exclusive Michelin starred ranks this year. The cost of a hearty bowl of dandan ramen noodles only ranges from an extremely affordable ¥800 (~S$10) to ¥1400 (~S$17)! Trust me, you'll definitely get your money's worth.
For such a great deal, it's not surprising that seats snapped up extremely quickly. Unfortunately, you can't make a reservation, so you have to queue early to get in! I arrived at their opening time at 11.30am in the morning and there was already a line formed outside. In the end, I got in only after an hour of waiting. The crowd really depends on the day itself, so I highly recommend reaching the restaurant early to avoid being disappointed!
To get there, simply take a train to the Otsuka train station on the Yamanote Line, and the restaurant is located a short four-minute walk from the station. Opening hours are from 11am to 3pm for lunch daily, and the restaurant is open for dinner from Wednesday to Sunday from 6pm to 9pm. Do take note that the establishment will be closed on Tuesdays.
8. Have a game plan when visiting theme parks
I simply couldn't wait to visit any of Tokyo's famed themed parks. From the magical Sanrio Puroland to the exclusively-Japan Tokyo DisneySea, I was definitely spoilt for choice! Prior to my trip, I've heard countless horror stories of overcrowded parks and their infamous two-hour queues snaking out of each attraction. As a die-hard amusement park-lover, I knew I had my work cut out for me if I wanted to get the full experience of all the rides and shows.
With a little research, I realised the most crucial game changer begins at the very beginning of the day – the best way to beat the crowd is to literally be there earlier than them. This means reaching the theme park early, even before the park opens. When I arrived at Tokyo Disneyland an hour before the park opened, there was already a horde of guests waiting in line at the park gates! As such, I recommend arriving at least an hour and a half to two hours earlier than the opening time for the two insanely popular Disney parks.
Travel Cheat Sheet Tip: Ditch your plan to get tickets only at the ticketing booth of the theme park's entrance. There's yet another humongous queue, and there might not even be enough tickets to go round. Instead of only getting your tickets then, save the unnecessary stress and book your tickets early online, or through a travel agent.
In addition, I recommend to do a little homework on the theme park to pick the top attractions you want to experience, because chances are that you unfortunately won't be able to cover everything. As everyone has different likings, this would be a unique game plan catering to your very own taste. Prioritise which rides to queue for, and take note of the show timings for those you want to catch!
Arm yourself with these handy tips, and your next Tokyo trip will definitely be THAT must easier. I'll definitely be using all these tips on my next holiday to Japan as well!
For first-hand information about ZUJI's upcoming deals and promotions, simply subscribe to their mailing list right here and have them delivered right to your doorstep: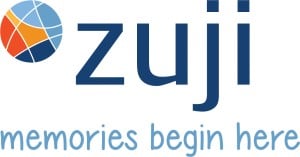 Thank you for your subscription.
By subscribing to ZUJI's mailing list, you will:
Be the FIRST to know about flash sales and exclusive airfares/promotions

Receive hints about flash sale timings – every minute counts!

Have first-hand information about ZUJI special promotions
For more travel cheat sheets, stay tuned to the next instalment of our 'ZUJI Keep It Real' series. Till then, Sayonara!
---
Brought to you by ZUJI and Mastercard.