The June holidays are fast approaching, and there's no better time than this for a… family holiday!
Taking a vacation as a family can be a daunting affair (think bulky prams and tantrums), but they are SO worth it when you return home with a renewed sense of closeness and precious memories with your dear ones! As much as it is a holiday for the little ones, I'm sure you parents want to relax and enjoy yourselves too. That's why it's extra crucial to source for family-friendly destinations that cater to a multi-generational crew.
Haven't started sourcing out a destination for the June holidays? Well, fret not! Here's a specially curated list of ten exciting family-friendly destinations that'll give you enough travel inspiration to cover the school holidays for the whole year (and the next!). And if you don't know where to start, keep calm and simply check out the best flights on Wego! Plus, kill two birds with one stone and browse through the variety of hotels on Wego, so you can settle your accommodation and flights all on one site.
Osaka never fails to dazzle with its traditional charms, sumptuous food, trendy fashion, and incredible scenery. There is a whole slew of things to see and experience here as a family – from exploring dynamic cityscapes to wandering the grounds of castles and feasting on sumptuous food. The most recognisable landmark of Osaka is the Osaka Castle, and no trip to Osaka is complete without a visit to this majestic attraction.
Thereafter, make your way to Shinsaibashi, a popular shopping district in Osaka. Parents, be prepared to see a dip in your bank balance because your teens are going to shop till YOU drop!  The Shinsaibashisuji shopping arcade is home to almost 180 stores and is the best place for discovering the latest fashion trends. Head down to Dotonbori as well, to snap photos with the iconic Glico man, and enjoy a scenic walk at night by the canal. The area is also home to a host of famous okonomiyaki, sushi, and seafood restaurants – you'll be thoroughly spoilt for choice for dinner!
Don't forget to dedicate a day or two to Universal Studios Japan! There is just something magical about it that treads a nice balance between Hollywood and Japanese culture. It currently has eight sections – Jurassic Park, Waterworld and the ever popular Wizarding World of Harry Potter just to name a few. Treat yourselves to a refreshing cup of Butterbeer, and grab exclusive Harry Potter merchandise while you're there – the kids will definitely be thrilled to dress up as their favourite characters! Rides like Jurassic Park The Flying Dinosaur will have your kids (and you) screaming with delight too.
Melbourne is a fantastic city to bring the family to for the June holidays! With its wide open spaces, lush parks and exciting playgrounds, the kids are sure to be entertained! It's such a cool and trendy city and you can easily spend a week here exploring it's attractions and surrounds.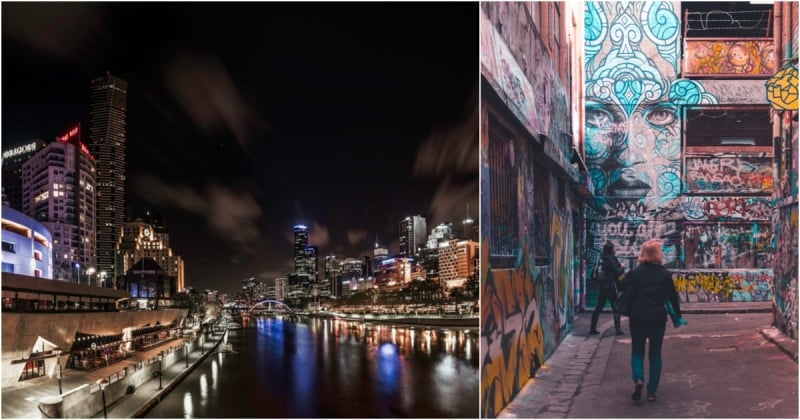 Be sure to take a scenic river cruise down the Yarra River, while enjoying stunning views of the Melbourne CBD. Also, hop on the free City Circle Tram to explore various sights in the city – you can even pass a map to the kids and let them help you decide which route to take!
Spend an afternoon with the family exploring Melbourne's eclectic laneways, which are home to indie boutiques, restaurants, hole-in-the-wall cafes, and iconic wall art and murals. Melbourne's street art is internationally renowned and they make the perfect background for an artistic twist to the usual, boring family portrait! Head to Hosier Lane for a fascinating look at graffiti artwork.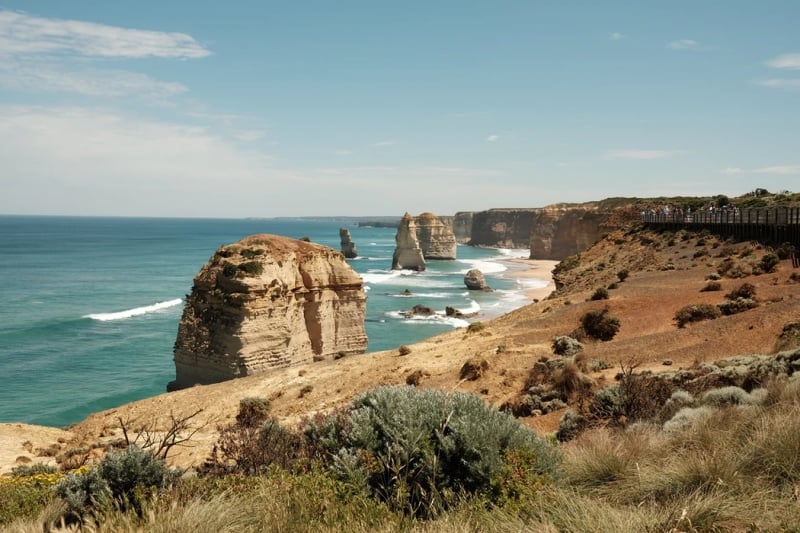 Beyond Melbourne, there's also the Great Ocean Road, Grampians National Park, Yarra Valley and more to explore – for scenic landscapes, quaint cafes along the coast, and wine-tasting for the parents! Can't wait to go on that perfect family vacation Down Under? Well, don't hesitate any longer because prices are just going to get steeper as the June holidays draw nearer! Start booking your flights and hotels now on Wego!
If you had to pick between Krabi and Phuket, Krabi would win without a doubt! It is a common family getaway favourite with pristine beaches, crystal-clear emerald waters and majestic cliffs.
Ao Nang's streets are lined with numerous hotels, restaurants and professional massage parlours offering various aromatherapy massages – perfect for parents who need to destress. Be sure to also visit the Ao Nang Beach where you can catch the spell-binding sunset! Thereafter, explore Ao Nang Walking Street and the Krabi Town Night Market for cheap Thai eats and snacks.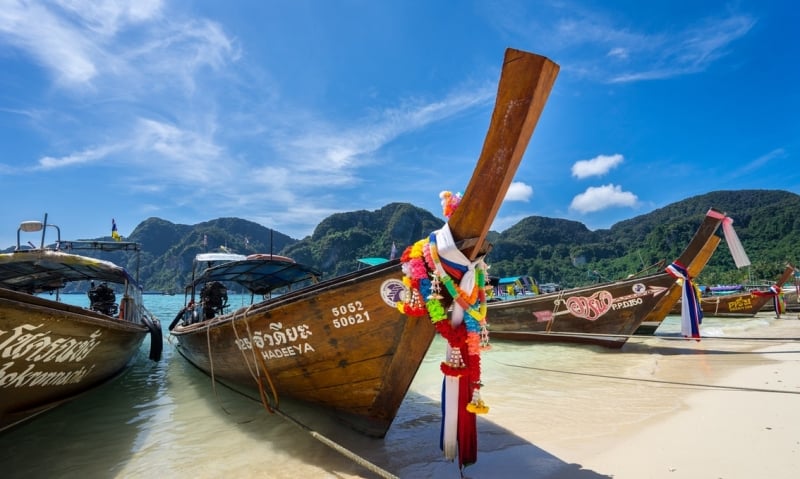 Spend a day out island hopping at sea and visit the 4 Islands and Hong Islands! The four-island tour is made up of Koh Gai, Koh Tup, Koh Mawr and Poda. Charter your own long-tail boat for the family and decide how long you want to spend at each island. You can also choose to take part in a whole slew of water activities such as scuba-diving, snorkelling and sea kayaking around the majestic limestone cliffs and islets!
Yes, Hawaii is the idyllic honeymoon or anniversary destination. However, the Aloha state can in fact be a hit with the kids too! All four major islands (Oahu, Maui, Kauai and the Big Island) have numerous accommodation options that are ready to welcome your brigade with open arms!
Honolulu is a vibrant city filled with amazing resorts and attractions, and is the easiest to get to due to the greater frequency of flights. If you had to choose one island to visit, this would be it! Waikiki Beach in Oahu is the ideal spot to sink your toes into soft, Hawaiian sand for the first time, and unwind with scrumptious food. If your family loves doing physical activities together, hike up the extinct volcano of Diamond Head Crater and be rewarded with spectacular panoramic views of Oahu. Plus, you can also give your kids a valuable history lesson by making a trip to Pearl Harbour!
The northernmost of Hawaii's main islands, Kauai's lush landscape earned it the nickname of the "Garden Isle". The best thing to do with the kids is to head to Poipu Beach for a swim and to spot the Hawaiian Monk Seals and the Green Sea Turtles! You can also choose to take a boat or helicopter ride to the NaPali coast and marvel at the massive cliffs towering above the ocean! There's also a whole range of activities like snorkeling, surfing and trekking to keep the whole family entertained.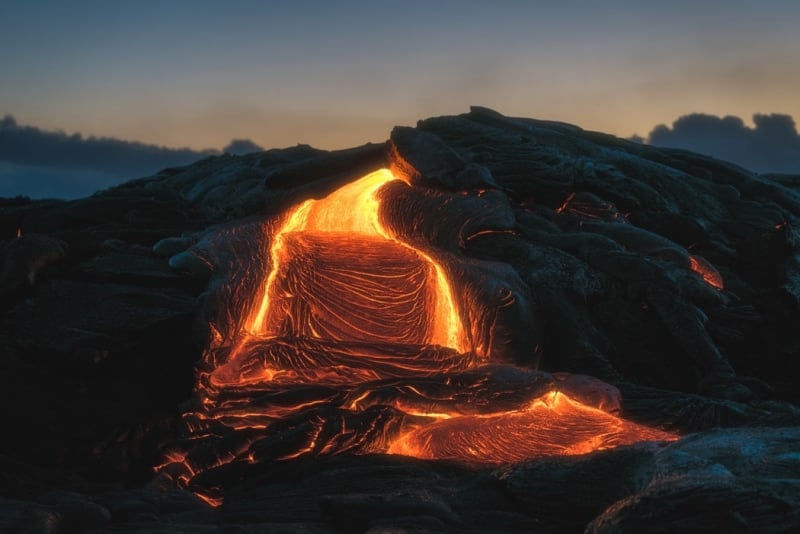 Visit active volcanoes on Hawaii's Big Island, and watch red hot lava flow from the Kilauea Volcano from an observatory. Kids and adults alike will surely be thrilled by this novel and fascinating experience!
Hawaii definitely inspires wanderlust and it's no surprise that it is constantly rated as a top vacation. Get your dose of vitamin sea by booking your idyllic beach vacation now, and get the best hotel rates on Wego.  
Listed as one of the Top 10 places to travel to for 2018, New Zealand is a must-visit destination for very obvious reasons – incredible natural scenery, hospitable people, amazing wildlife and a rich culture.
Embark on an unforgettable journey to the heart of New Zealand's south island, Milford Sound! Located within the Fiordland National Park, be greeted by a combination of stunning mountain peaks and dramatic cliffs as you cruise alongside cascading waterfalls. Glide past glacier scarred rock walls and let the kids marvel at marine wildlife such as dolphins and seals!
If your kids are fans of Thomas and Friends toy trains, then they are gonna absolutely love the TranzAlpine Train! Arguably the most scenic train ride anywhere in the world, this train ride will leave you awestruck with spellbinding natural landscapes of the Southern Alps and Canterbury Plains.
Set on the shore of crystal-clear Lake Wakatipu, the city of Queenstown is a one-stop destination for adrenaline-pumping activities. To all adventure loving teens, this is for you. There's a whole range of extreme sports and activities available, from skydiving and river rafting to paragliding and bungee jumping. Fancy leaping off 134-metre high Kawarau Bridge? Head to New Zealand to do just that!
For the kids, the Los Angeles is all about the theme parks and for the older teenagers, it's all about the first In-N-Out burger experience and glitzy Hollywood. Your family will never run out of things to do in the City of Angels!
The world renowned Disneyland Resort is home to the Disneyland Park and the Disney California Adventure Park, both of which are sure to excite the whole family! Go on the futuristic rides of Tomorrowland and the super thrilling rides at Paradise Pier, among other exciting attractions!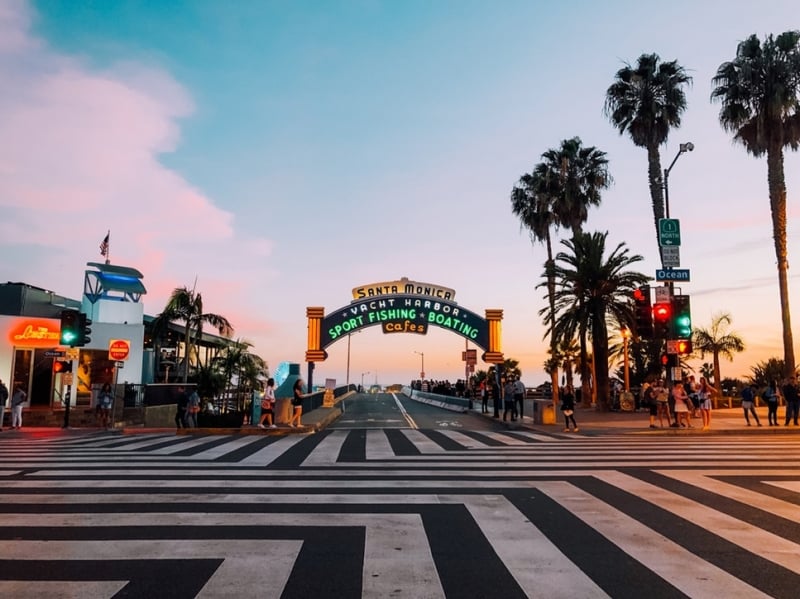 Families have to pay a visit to the Santa Monica State Beach which offers three and a half miles of sandy fun! It is chock-full of fun activities in June like swimming, surfing, volleyball and biking. It is also adjacent to Santa Monica Pier which houses many rides, restaurants and also the Santa Monica Pier Aquarium!
For a break away from the city, do consider throwing in a night or two for some overnight camping in California's gorgeous national parks. The Yosemite National Park is definitely worth making a road trip to! There's nothing that screams "family bonding" better than everyone helping to pitch tents and grilling corn over a toasty campfire while sharing about the day's activities.
Ah… boasting the glitz and glam of Hollywood, lush greenery, idyllic coasts and laid back, chill vibes – Los Angeles is definitely a mainstay in most travel destination lists for families! Travelling all the way to the United States as a family might take up a portion of your savings, but don't fret – take advantage of Wego's flight deals!
Denmark's capital is a fairytale city straight out of a story book – it's where Hans Christian Andersen wrote classics like The Little Mermaid. The city is safe and family-friendly with a multitude of activities that are sure to delight everyone.
Explore the city on bicycles by riding around town to take in the evocative and scenic sights of Copenhagen. Check out the Little Mermaid statue at the harbour and visit the Rosenborg Castle for a trip back in time to experience 400 years of Danish history!
Be sure to also look out for northern Europe's newest and flashiest aquarium, The Blue Planet! Its marine attractions promise a day of fun for both children and adults alike. For animal enthusiasts, the state-of-the-art Copenhagen Zoo is a must visit! The biggest thrills here are the majestic lions and the adorable polar bears!
A trip to Copenhagen will never be complete without spending a day at Tivoli Gardens, the whimsical amusement park right in the heart of the city, boasting scenic gardens and one of the last remaining wooden roller coasters that is still functioning. Of course, there is also a Legoland in the city, perfect for kids who can't get enough of building Lego blocks!
Jordan is definitely not a country that would pop into your mind when you think of a family holiday destination. Well, holidays with the children do not always have to involve sprawling theme parks or resort pools. Don't hesitate to expose the children to different cultures, which will broaden their understanding of different societies. Jordan certainly has a great deal to offer with ancient cities, unique experiences, desert landscapes and delectable food.
Immerse the family into the soul of Jordan by taking the quintessential day trip to explore Petra. Known as "The Lost City", Petra dates back to third century B.C. and was home to about 20,000 Nabataeans. This city is filled with intricately carved rock facades  and it is a great place for the kids to wander and explore.
In the capital, you can take a walk along Amman's Rainbow Street, or fly a kite at the ancient Amman Citadel, located on the highest hill of Amman with stunning views of the city sprawling below.  The kids will also have an excuse to get dirty with a mud bath at the Dead Sea, which is full of minerals and healing properties! The whole family is sure to be amused when you find yourselves floating in the Dead Sea (even without swimming skills).
Head to Southern Jordan, where teenagers can pick up snorkelling in the Red Sea or diving in Aqaba, while the younger ones can try their hand at paddling. Also known as the "Valley of the Moon", Wadi Rum is popular among families, as they offer a myriad of exciting activities such as camel rides, 4WD rides and sandboarding! Spend the night gazing at the star-studded night sky at a bedouin camp, a truly amazing experience that'll surely leave the kids enthralled.
You don't have to fret at all about your flight tickets and accommodation options, because we've got you covered. You'll find the best flight fares to Jordan on Wego, as well as family-friendly accommodations that are a perfect fit!
Our immediate neighbour Malaysia is a no-brainer for some cheap eats and relaxation if you're looking for a quick, budget-friendly getaway! Kuala Lumpur is a cultural melting pot brimming with attractions and activities to delight the whole family. Who says you can't have an equally exciting vacation across the causeway?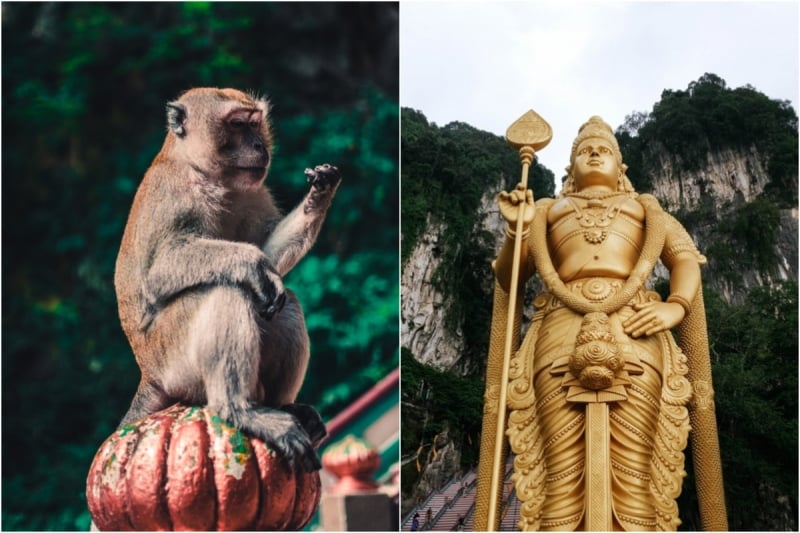 For a dose of cultural appreciation, make your way to Batu Caves, which houses one of the most popular Hindu holy sites. Be prepared to climb up 272 steps to get to the top!
Satisfy your inquisitive children's thirst for knowledge with a trip to the Petrosains Discovery Centre, the best hands-on science museum in the region. After that, head to Aquaria KLCC to see various types of marine wildlife  – think sharks, stingrays and more!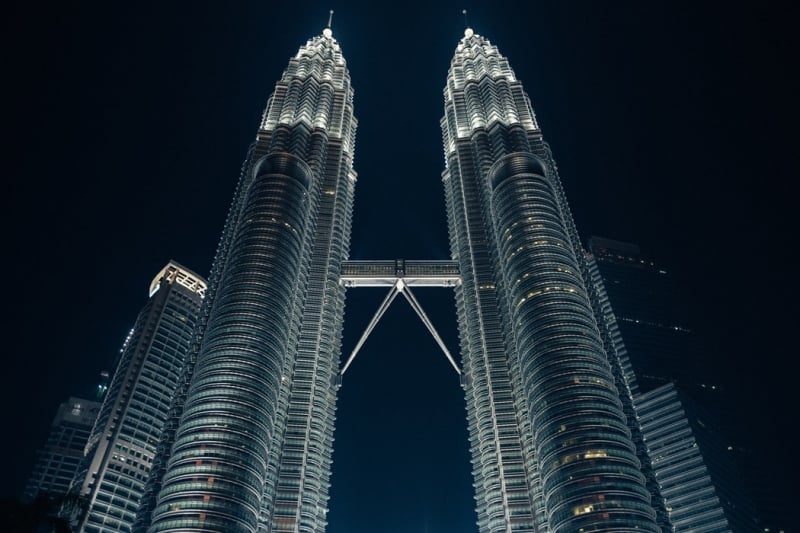 For the adults and teenagers, get some shopping done at KLCC and Pavilion Mall for your new and improved back-to-school (or work) outfits! As dusk approaches, head out and chill by the KLCC fountain as you gaze up at the majestic twin-towers.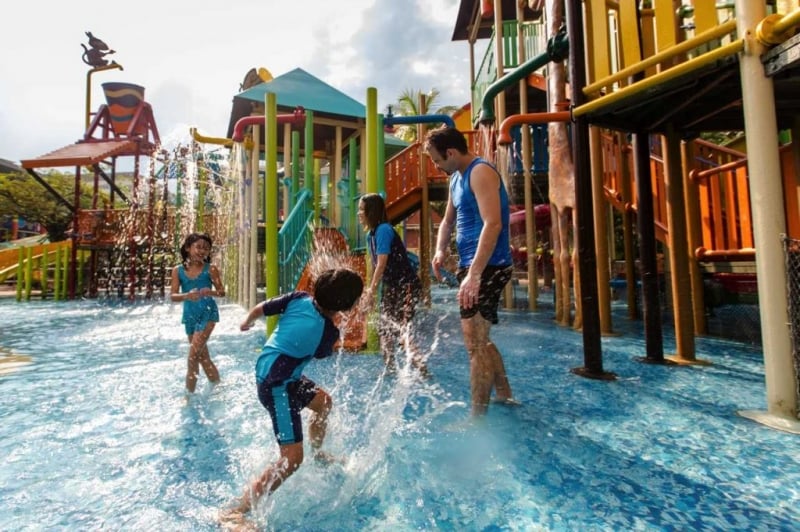 Be sure to visit the Berjaya Times Square, which is a sprawling megamall with its own internal theme park! For those who crave more excitement, make a trip out to Sunway Lagoon and spend a whole day at this amazing water theme park.  
Çocuklar (children) are the highly cherished centrepieces of family life in Turkey. This amazing country is famous for being kid-friendly, and boasts around 300 days of sunshine a year! With numerous historic sites, dazzling beaches and waterparks, there's lots to do for the whole family!
Expose your children to the soul of the capital, Istanbul, by visiting the Blue Mosque and Hagia Sophia. You'll all be blown away by the intricate interior designs and unique architecture that pervade both buildings.
If you're travelling with older children, the Grand Bazaar in Istanbul will surely pique their senses! From chocolates and sweets to spices and jewellery, you can find tons of novel items to buy from this labyrinthine marketplace.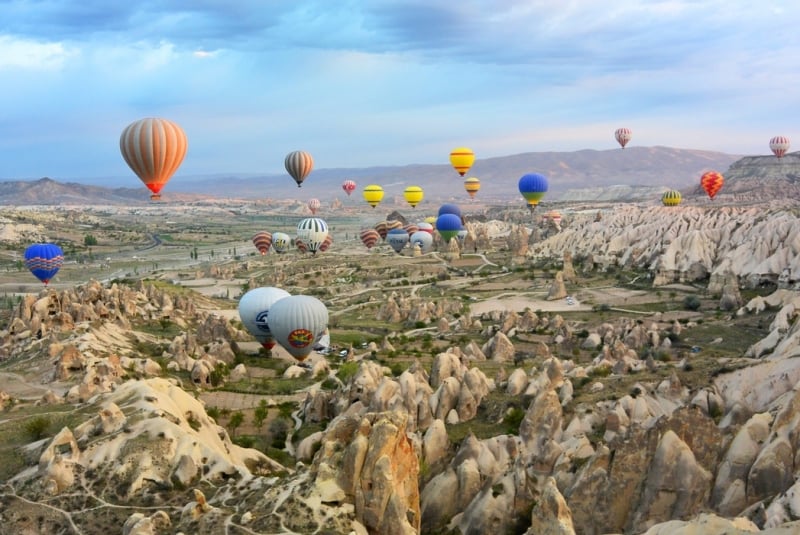 For a truly mesmerising experience, head to Cappadocia and be awestruck by the fairytale-like landscape of rock formations, and take a hot-air balloon ride over the valleys! Now a UNESCO World Heritage site, the region is a magnificent sight to behold from the air. The whole family is sure to be enthralled by this breathtaking ride!
No matter whether you're planning to take the family on a relaxing beach getaway, a theme park centred holiday or an exotic cultural escapade, you're definitely bound to have an unforgettable time as long as you've chosen a great destination. Hopefully this specially crafted list gives you all the travel inspiration that you need to ease your holiday planning!
Spoilt for choice with these 10 enticing destinations? Get started with affordable flights on Wego and tons of accommodation options to the destination of your choice!
BOOK YOUR FLIGHTS AND HOTELS ON WEGO TODAY!
---
Brought to you by Wego.