Singapore is rather small, and you'd probably think that you can pretty much experience everything in two to three days. Guess what? I've visited the Little Red Dot twice already yet there's still so much more to discover! However, if you're really pressed for time and would still like to strike a balance between popular and unconventional experiences, SAVE this 3-day itinerary.
Day 1: Culture & Modernity
In the morning
After breakfast, lace up and prepare for an exciting immersion in the historical neighbourhoods of Singapore.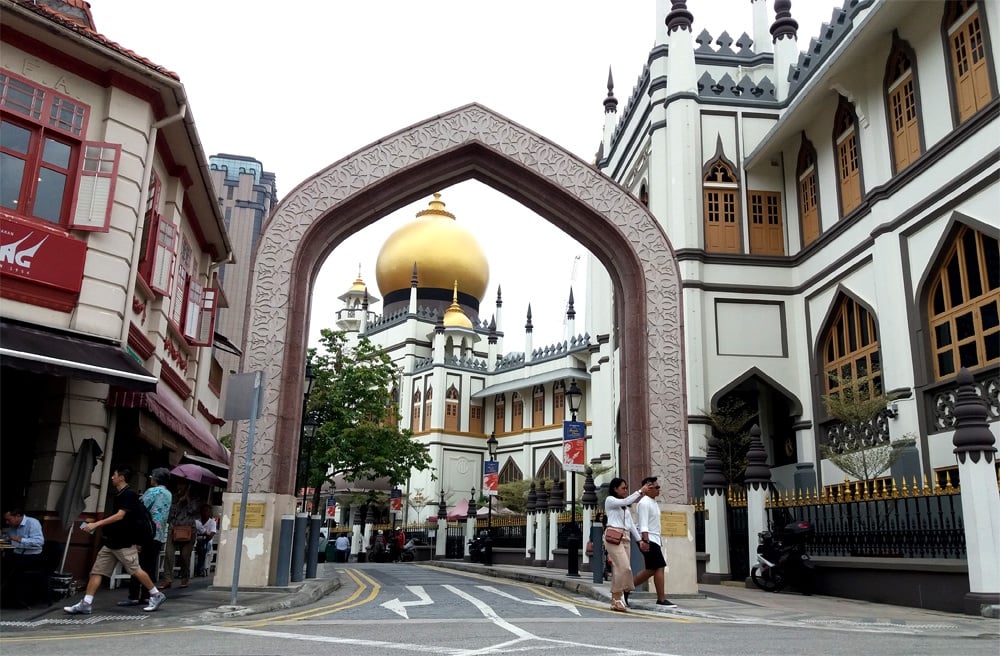 First stop is Kampong Glam, a former seat of Malay royalty and now preserved as one of Singapore's major heritage districts. The shimmering Masjid Sultan (Sultan Mosque) will hardly go unnoticed, so make this monumental structure your centre point while walking around the area.
Also read: 5 Rustic Places in Singapore to Relive the Kampong Days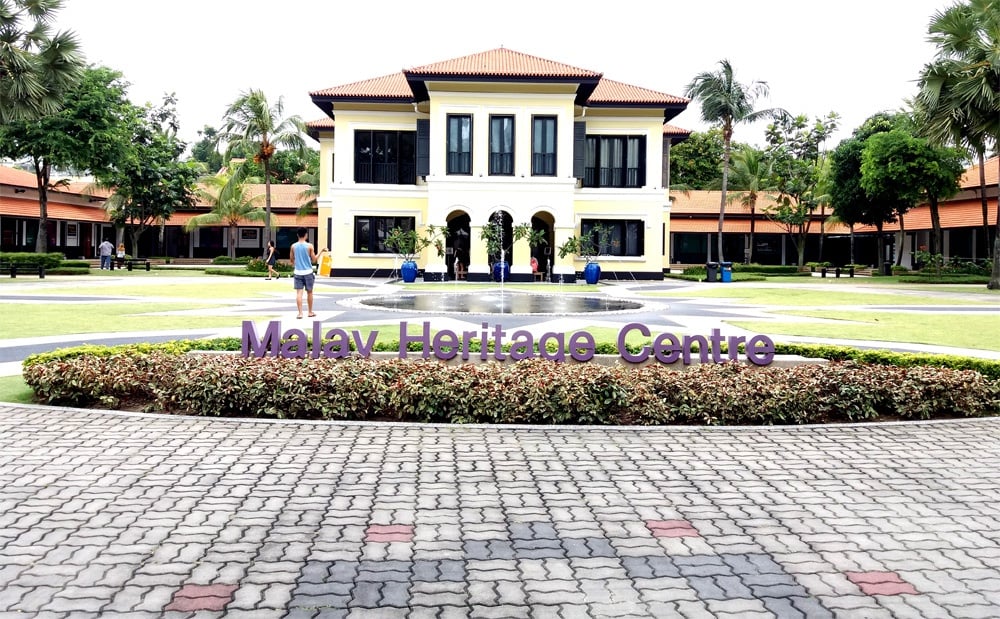 From the mosque, proceed to the Malay Heritage Centre. Although there's a nominal fee to enter the museum, you are free to roam around the garden and the small exhibition area. From the Malay Heritage Centre, Aliwal Street, also known as Barber Street, is just a few minutes' walk away. Why don't you get your hair cut by a true-blue street barber, this time?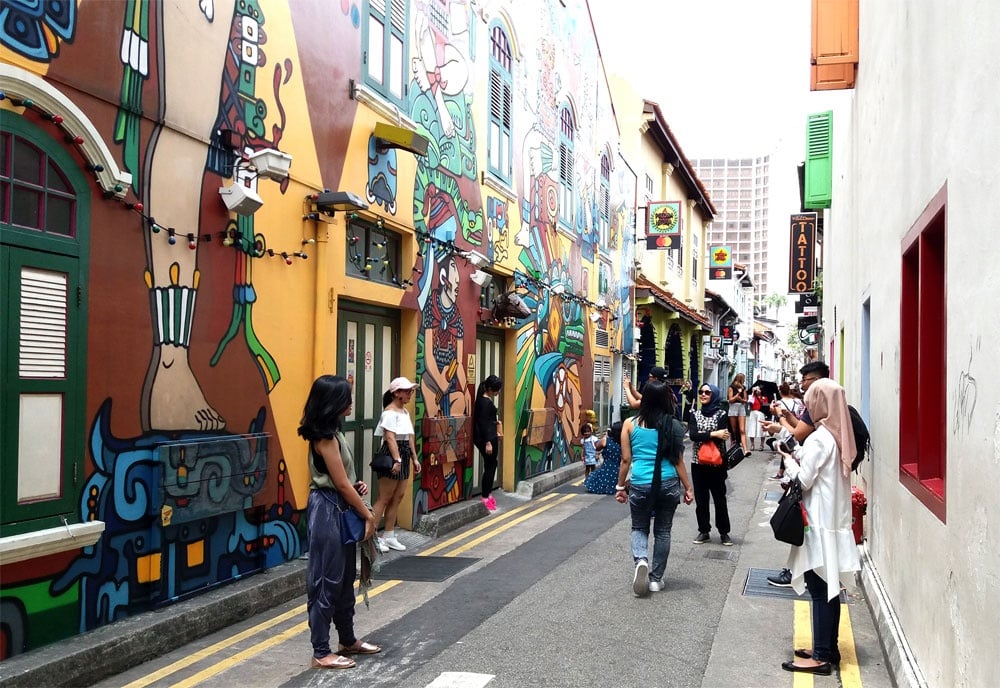 Continue to walk down Haji Lane to enjoy the colourful murals and artsy shop houses. You might just find something quirky here for your loved ones back home.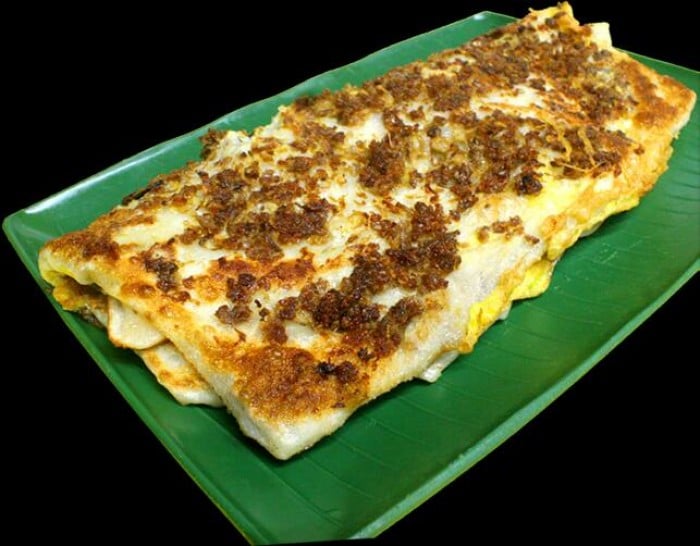 Image credit: Singapore Zam Zam Restaurant Pte Ltd
Tip: Don't leave Kampong Glam without tasting the famous murtabak or martabak, a fried dough stuffed with minced meat, eggs and onions. You can have it at either Victory Restaurant or Zam Zam, located opposite Sultan Mosque. Both restaurants serve other cheap local food as well, so you might want to have your lunch here before proceeding to the next destination.
How to get to Kampong Glam: Take the East West (Green) Line or Downtown (Blue) Line and alight at Bugis Station. Exit B towards Sultan Mosque and Raffles Hospital. Walk for about 5-10 minutes to Arab Street. From there, the Sultan Mosque is already visible.
In the afternoon
I'm sure you've already replenished your energy after lunch. From Kampong Glam, Little India is about 15-20 minutes' walk away. I suggest you download Google maps beforehand and follow the directions. If all else fails, you can always ask the locals or hail a taxi.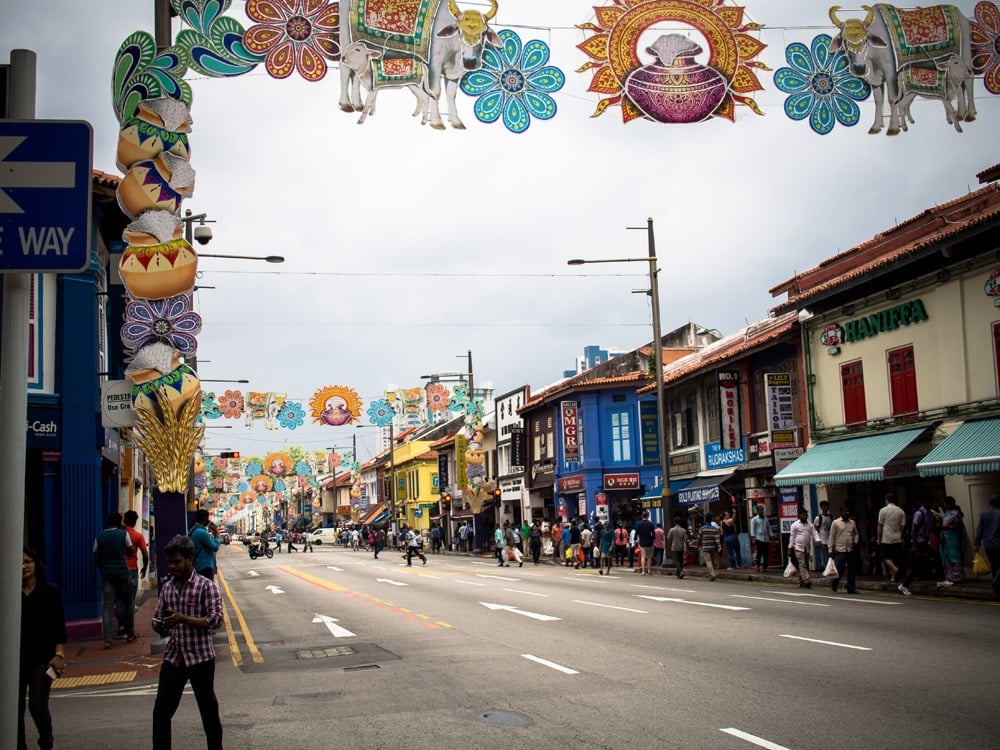 What to do in Little India? I must admit I did not do many things here as I was already a bit exhausted after the morning walk, but feel free to explore on your own. This district is bustling with all things Indian from the food down to the shops and establishments. Be sure to drop by the massive 24-hour Mustafa Centre, too!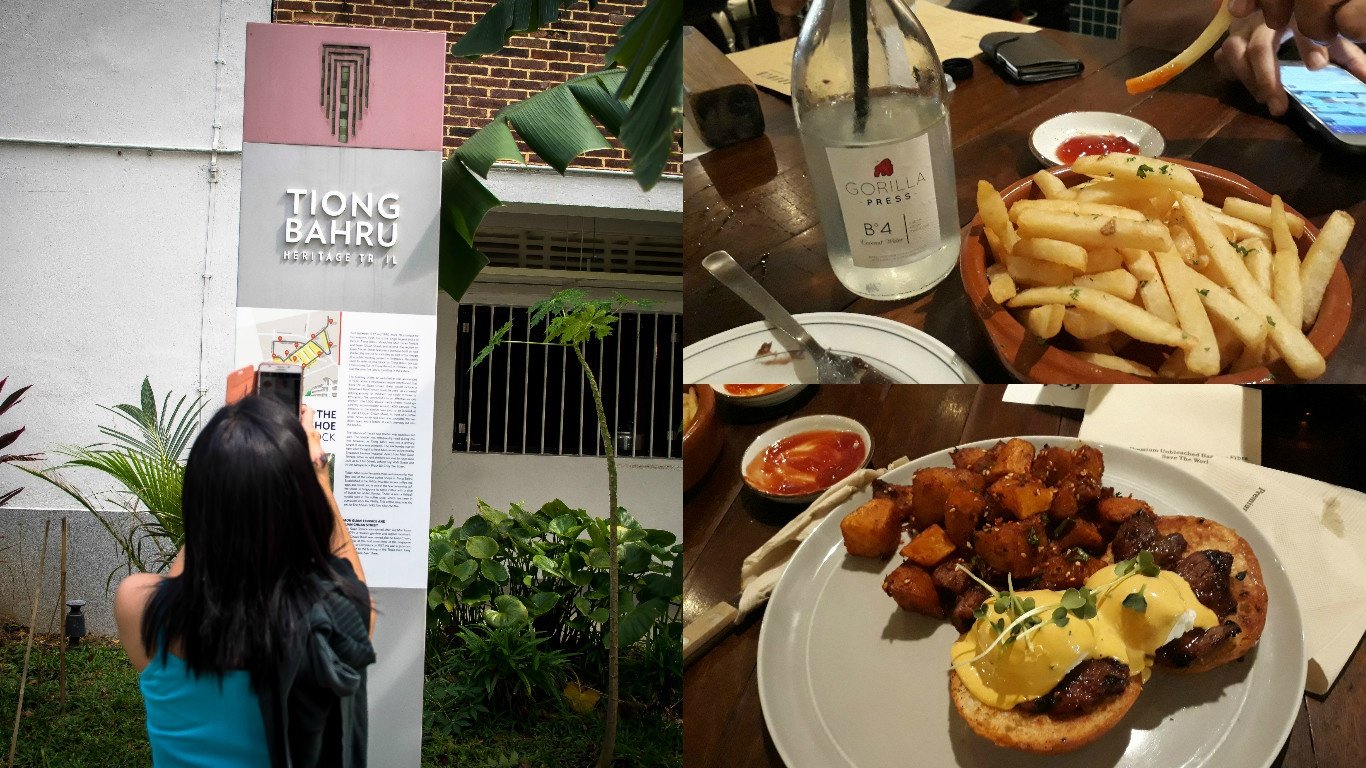 Spend the rest of the afternoon in Tiong Bahru, a laid-back neighbourhood full of quaint cafes and heritage gems. You may opt to follow the heritage trail or just chill out at any cafe you like. Well, I chose the latter. The Tiong Bahru Heritage Walk is an activity I'd reserve for next time.
How to get to Tiong Bahru: Take the East West (Green) Line and alight at Tiong Bahru Station, Exit B. From the station, the cafes, establishments and heritage spots are just walking distance.
At night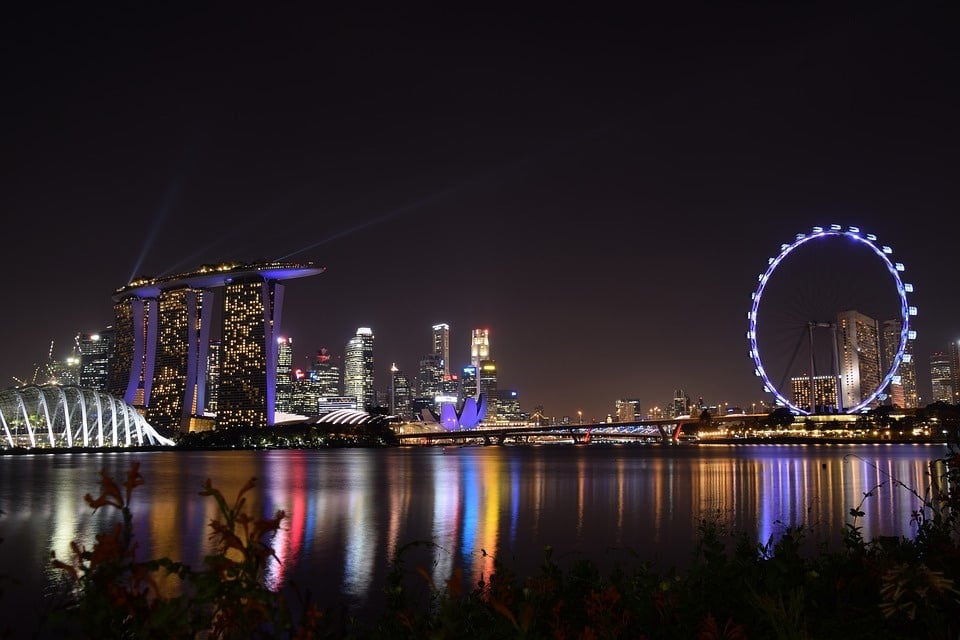 Time for the modern side of Singapore! There is a walking route you can follow which is great for evenings. From Raffles Place, walk to Singapore River, pass by The Fullerton Hotel, cross the bridge to Esplanade, and walk on to Helix Bridge. After that, you'll be at Marina Bay.
Catch a spectacular light and water show at the Marina Bay Sands every Sundays to Thursdays at 8pm and 9.30pm, and every Fridays and Saturdays at 8pm, 9.30pm and 11:00pm. Then, proceed to Gardens by the Bay to see the bedazzling solar-powered supertrees.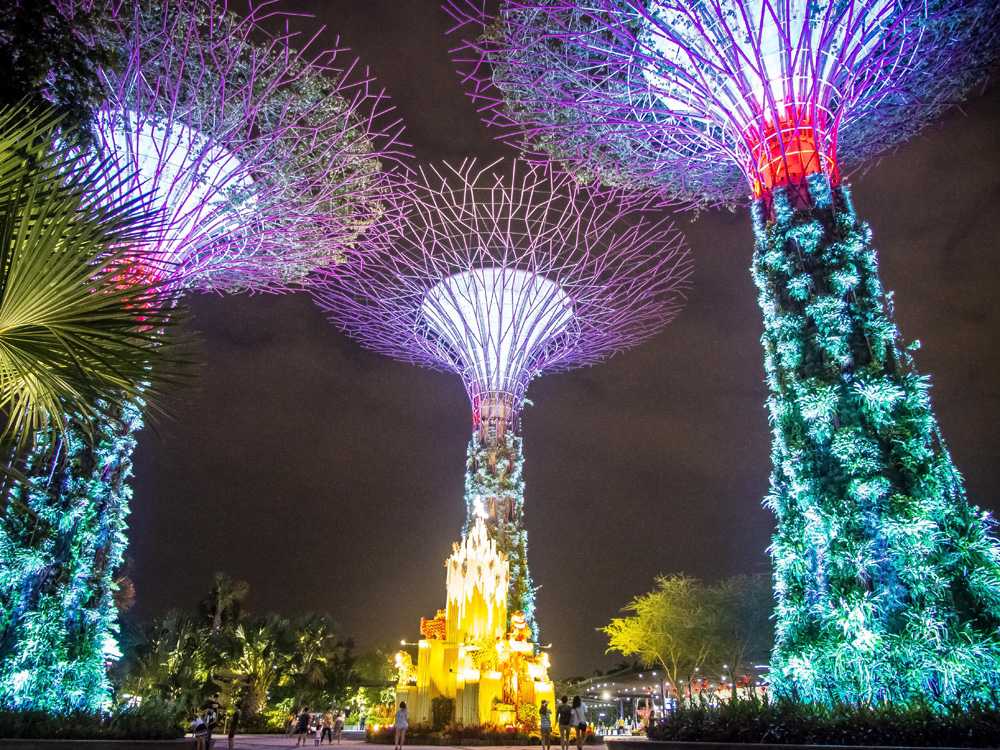 Tip: For an affordable, yummy dinner, go to Satay by the Bay. It's just a short walk from Gardens by the Bay.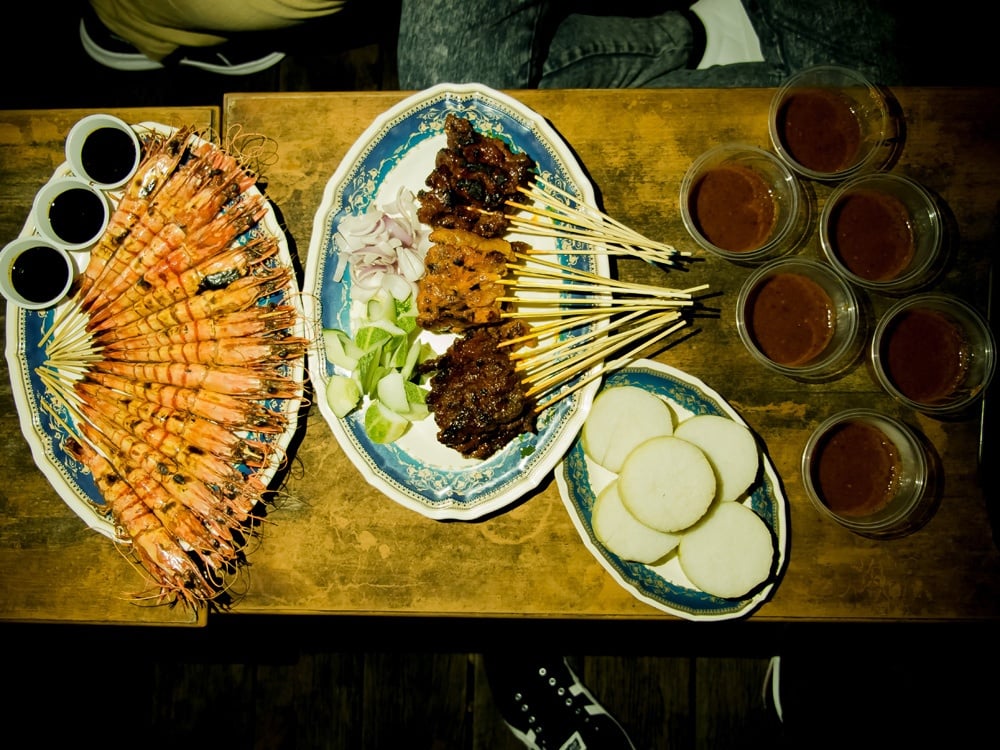 Our dinner at Satay by the Bay
Day 2: Nature & Wildlife
In the morning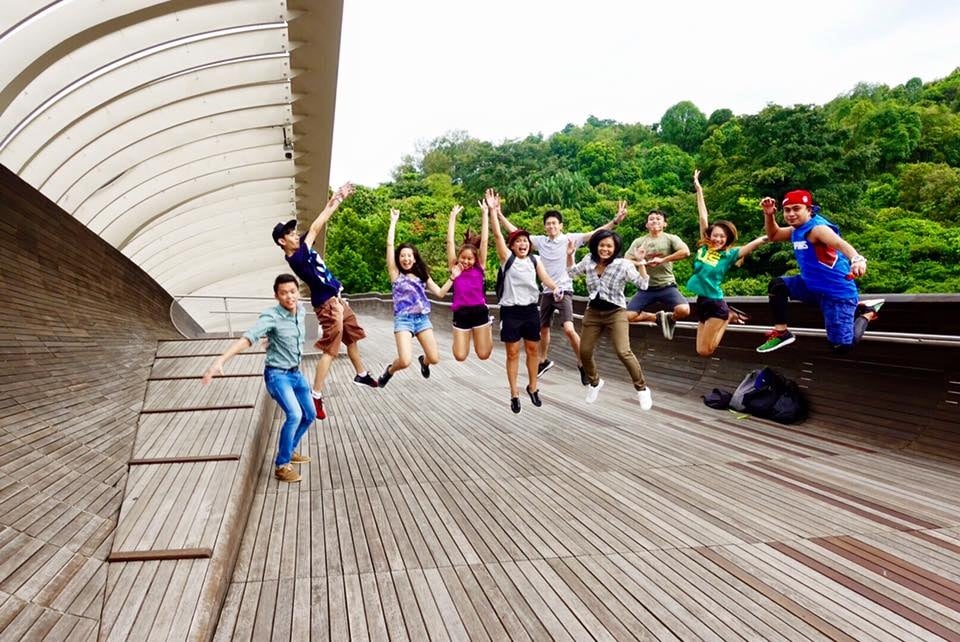 Wacky jump shot with my TripZilla colleagues! Thanks to Dina for organising this outing.
On the second day, escape to nature by doing the Southern Ridges Walk. It's a 9km trail that connects Mount Faber Park, Telok Blangah Hill Park and the Kent Ridge Park. You may start the walk at Kent Ridge Park, cross the famous Henderson Waves Bridge, continue to Mount Faber Park and end in HarbourFront. From HarbourFront, cross the Sentosa Boardwalk to enter Sentosa Island. For map and details of the trail, click here.
How to get to Kent Ridge Park: Take the MRT Circle (Orange) Line to Kent Ridge. Alight at Kent Ridge MRT Station and take a taxi to the carpark at the end of Vigilante Drive in Kent Ridge Park.
Also read: Singapore Outing Ideas: 24 Fun Things You Never Thought You Could Do
Tip: As food in Sentosa is a bit pricey, you might want to take your lunch at VivoCity or at the Seah Im Food Centre just outside HarbourFront MRT.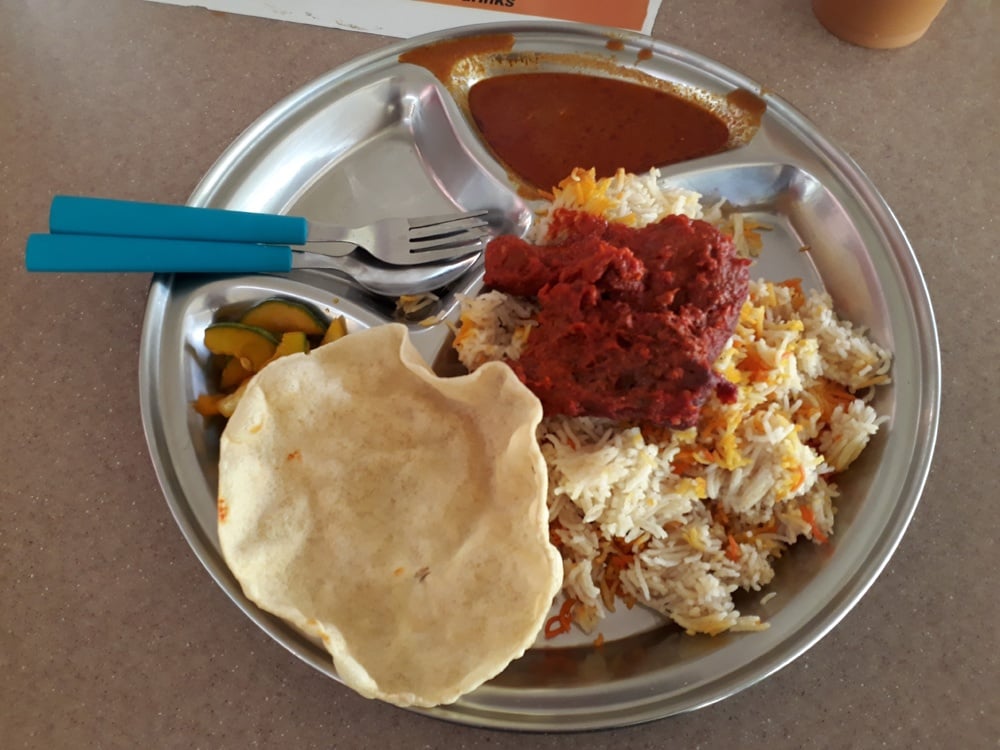 My Nasi Biryani lunch at Seah Im Food Centre
In the afternoon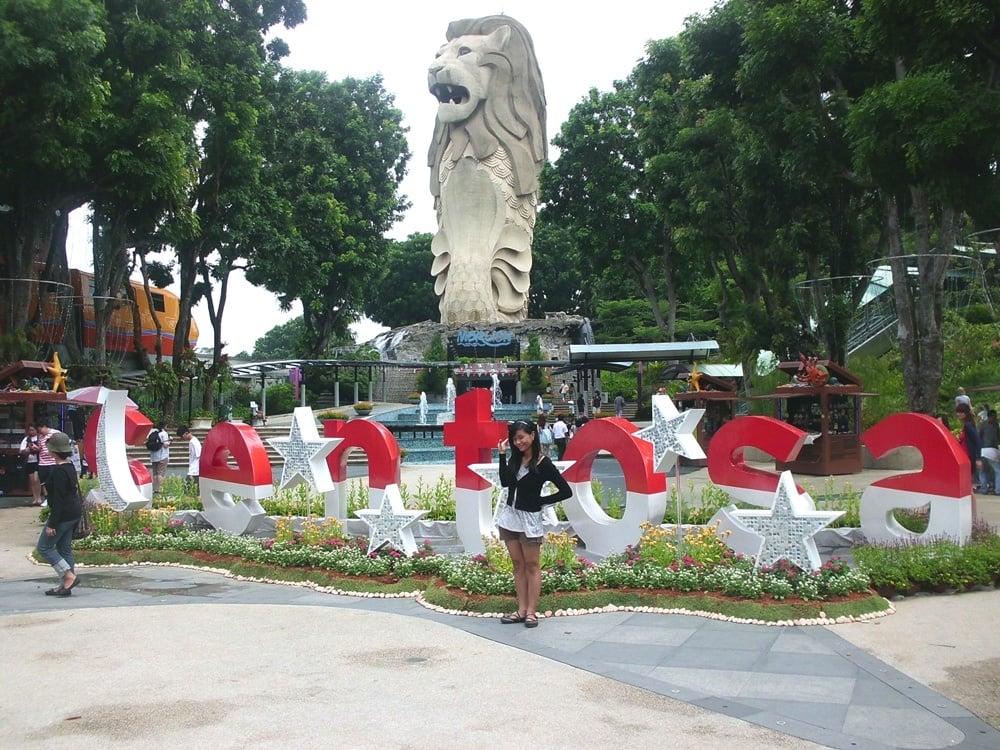 Unless you go crazy with the rides in Universal Studios Singapore, the whole afternoon would be enough to enjoy Sentosa's underrated attractions. I recommend that you ride the Luge. It's super fun, I promise!
At night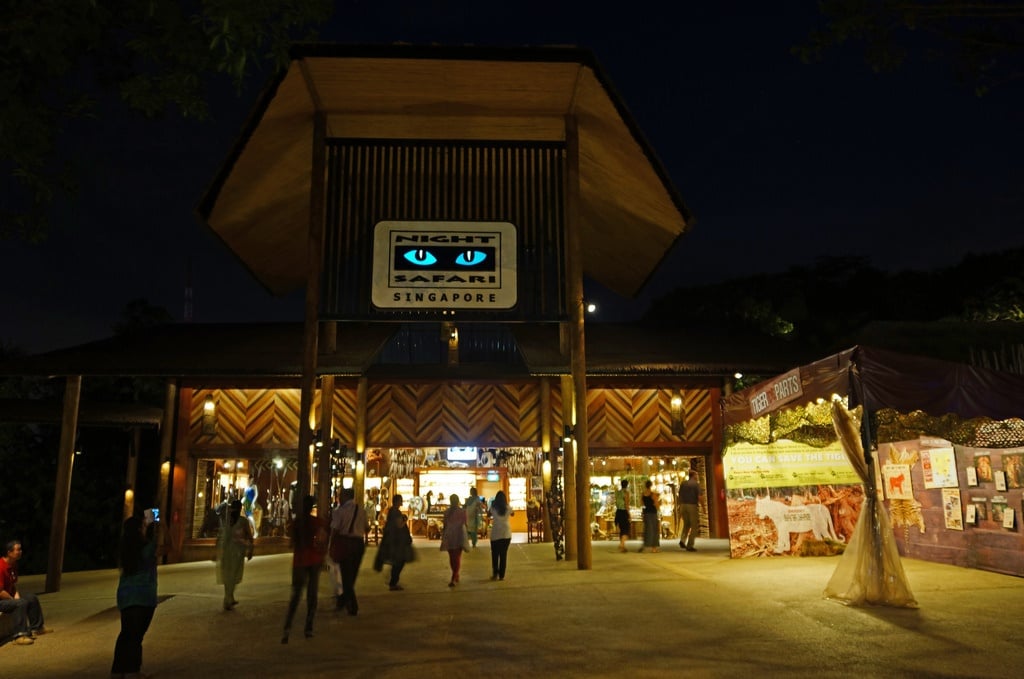 Image credit: Allie_Caulfield
If you still have the energy, I suggest that you cap off Day 2 with a Night Safari Tour. This is the first nocturnal zoo in the world, so it's definitely worth visiting! I can't seem describe my whole night safari experience — you just have to be there yourself!
Night Safari Schedule: 7.15pm – 12.00mn daily; Last ticket sale at 11.15pm
Admission Fee: Adult: S$45; Child: S$30
How to get to Night Safari from Sentosa: From HarbourFront, take the MRT on the North East (Purple) Line to Dhoby Ghaut. Transfer to North-South (Red) Line to Ang Mo Kio. Then, ride the connecting bus 138 to Night Safari.
Also read: 20 Fun Outing Ideas in Singapore Under SGD 20
Day 3: Shopping, Food & More!
I don't know about you, but I always save the last day for shopping. My family and friends would expect pasalubong (souvenirs) so I allot a day hunting down items to bring back home. Depending on your budget, the best places in Singapore to go shopping are Orchard Road for signature bags and apparel, Bugis and Chinatown for cheap souvenirs and unique items.
In the morning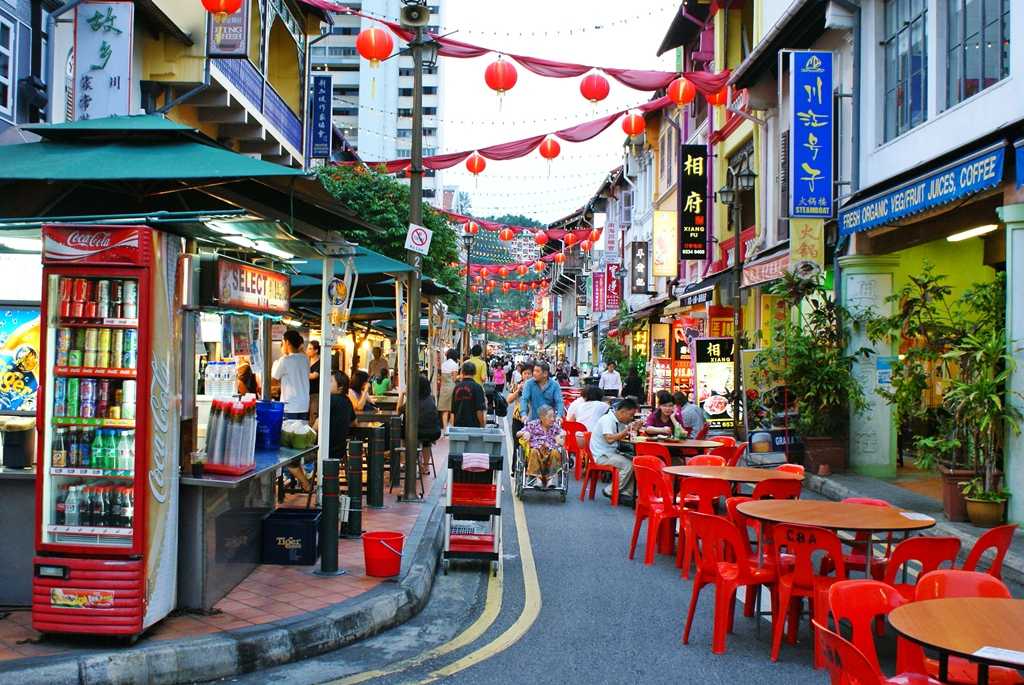 Image credit: Khalzuri Yazid
Other than shopping, you can actually do a number of interesting things in Chinatown. After all, it's where you can find a Hindu Temple, a Mosque and a Buddhist Temple all in one place. You may follow a heritage trail or go crazy shopping for souvenirs already. Head to Pagoda Street, Sago Street and Trengganu Street for cheap souvenir items. Hungry? Try authentic local food at Amoy Street Food Centre, Maxwell Hawker Centre or Chinatown Foodstreet.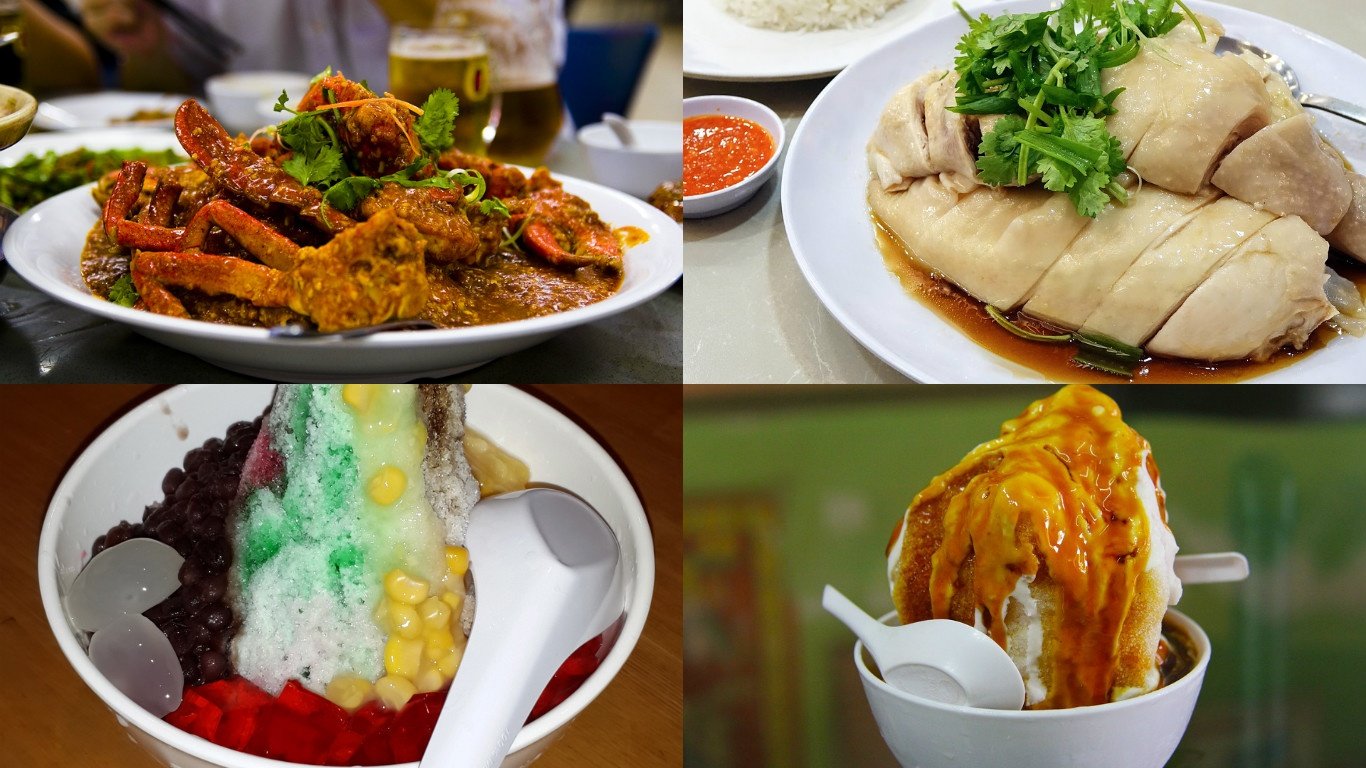 Left to right above: Chilli Crab | Image credit: megawatts86; Chicken Rice; Left to right below: Ice Kachang | Image credit: Andrew Bogott; Chendol
Tip: Never miss the all-time favourite Hainanese Chicken Rice and Chilli Crab, and wash it down with a refreshingly cold Ice Kachang or Chendol.
Also read: 16 Local Foods You Must Try in Singapore
For an off-the-beaten-track experience, go to [email protected] and enjoy breathtaking rooftop views like the one pictured below.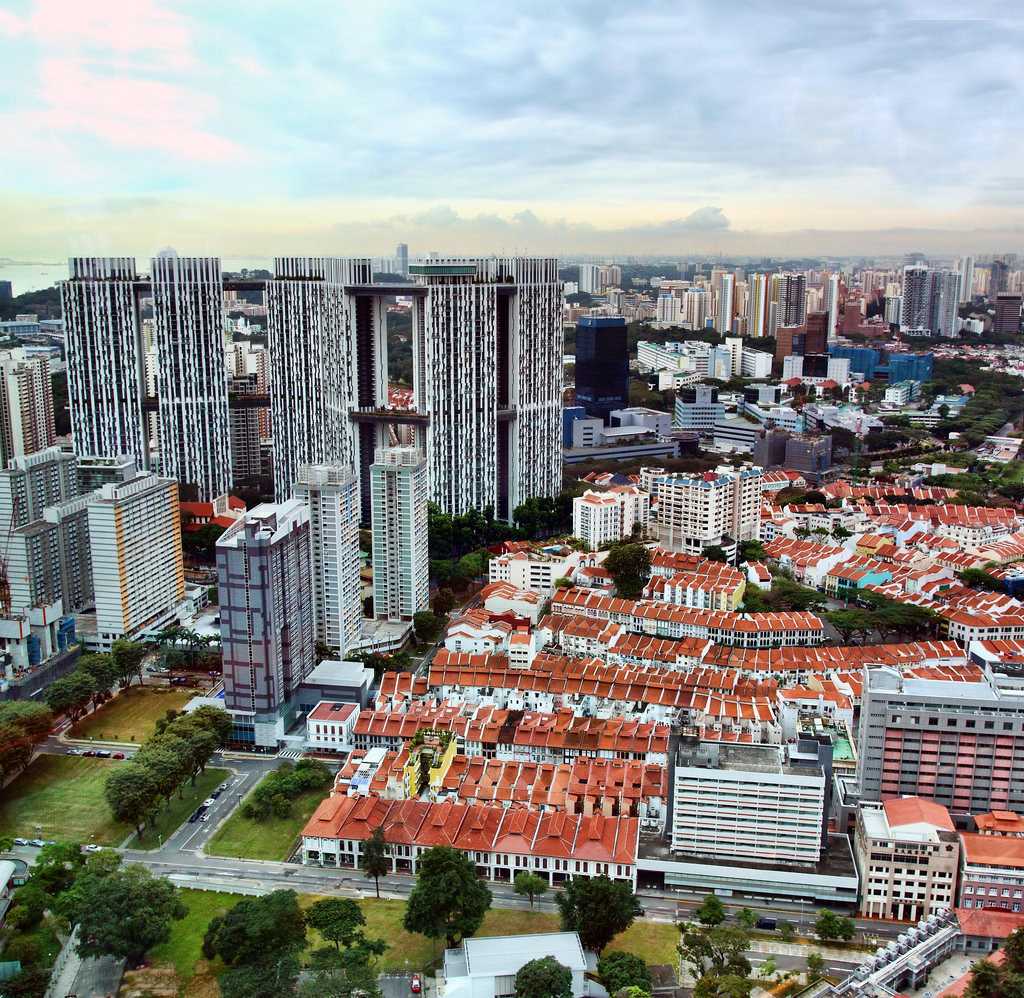 Image credit: Wenjie, Zhang | A Certain Slant of Light
How to get to Chinatown: Take the MRT North East (Purple) Line or Downtown (Blue) Line to Chinatown. Alight at the Chinatown MRT Station and from there, everything is just within walking distance.
In the afternoon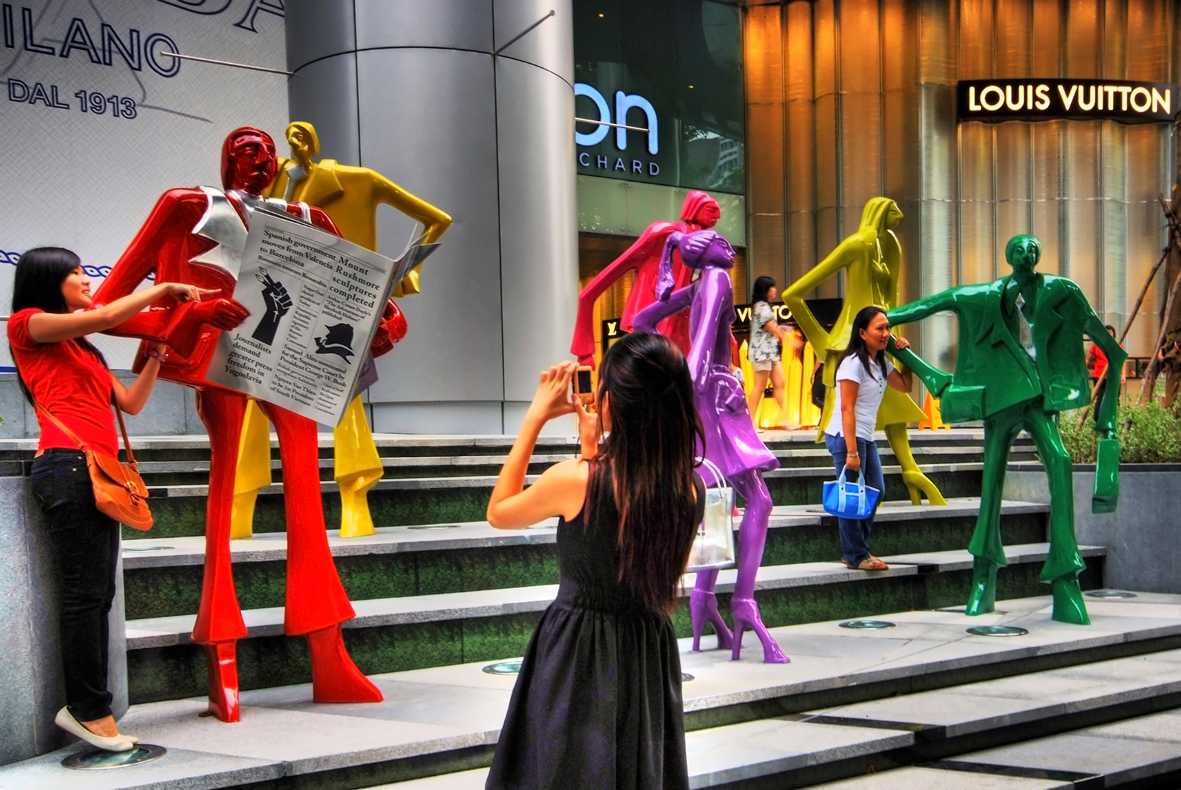 Image credit: William Cho
I'm not a fan of branded things, but if you're into upscale shopping, Singapore's Orchard Road is your haven. Chain stores, department stores and shopping malls dot the area. Some of the shopping spots worth checking out are ION Orchard, Plaza Singapura, [email protected], *SCAPE and Lucky Plaza (for Pinoys).
Tip: Don't forget to try the uniquely-Singaporean ice cream sandwich sold from pushcarts along Orchard Road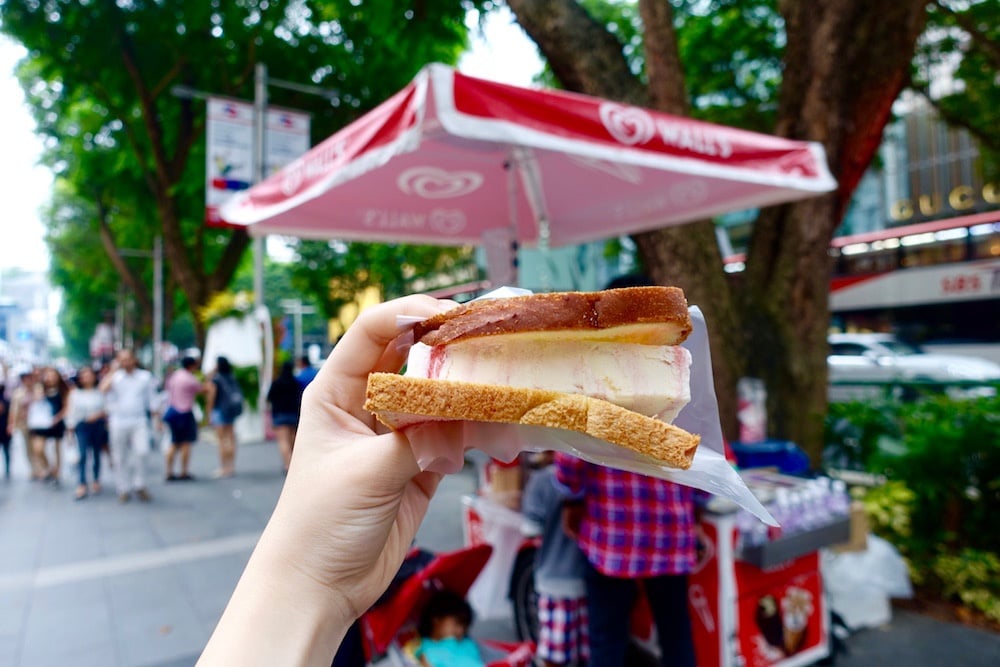 After shopping, detour to The Istana, the official residence of the President of Singapore, or Emerald Hill, a colourful street lined with Peranakan-style houses and shops.

Left: The Istana | Image credit: Icemoon; Right: Emerald Hill | Image credit: Nicolas Lannuzel
How to get to Orchard Road: Take the MRT North South (Red) Line and alight at the Orchard Station.
At night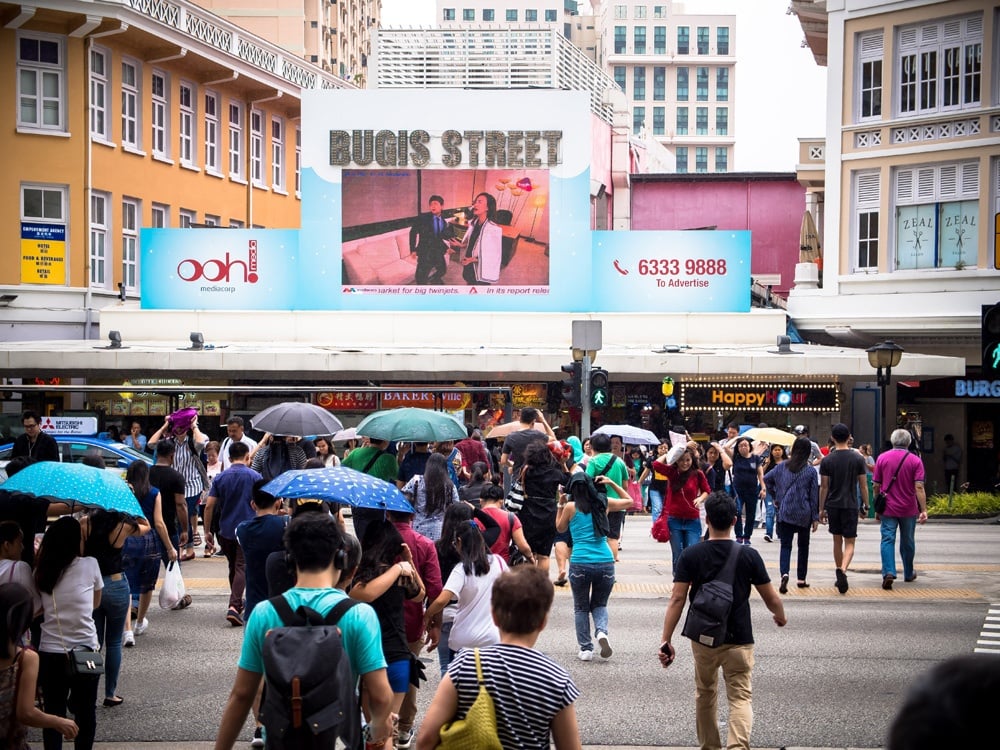 Save the best for last! Well, I would say that Bugis Street is the total opposite to Orchard Road's high-end shopping. If you're up for all things trendy and cheap, this is the place to go. See what's in store for you there by reading this: Bugis Street: A Wallet-Friendly Shopping Market in Singapore You Must Visit.
Tip: The National Library of Singapore is just nearby. Entrance is free so you could spend the rest of the night reading books or chilling out at their cafe before your flight back home.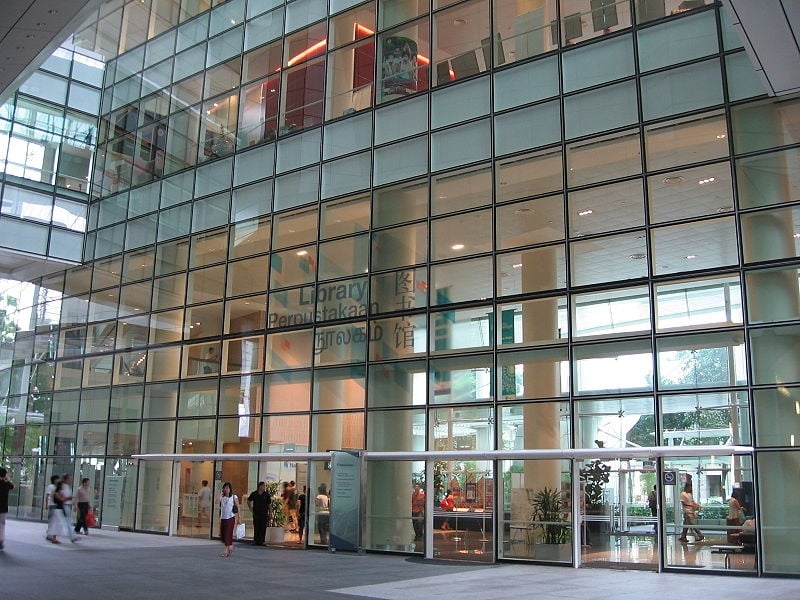 Entrance to the National Library
How to get to Bugis: Take the MRT East West (Green) Line or Downtown (Blue) Line and alight at Bugis Station.
Getting around Singapore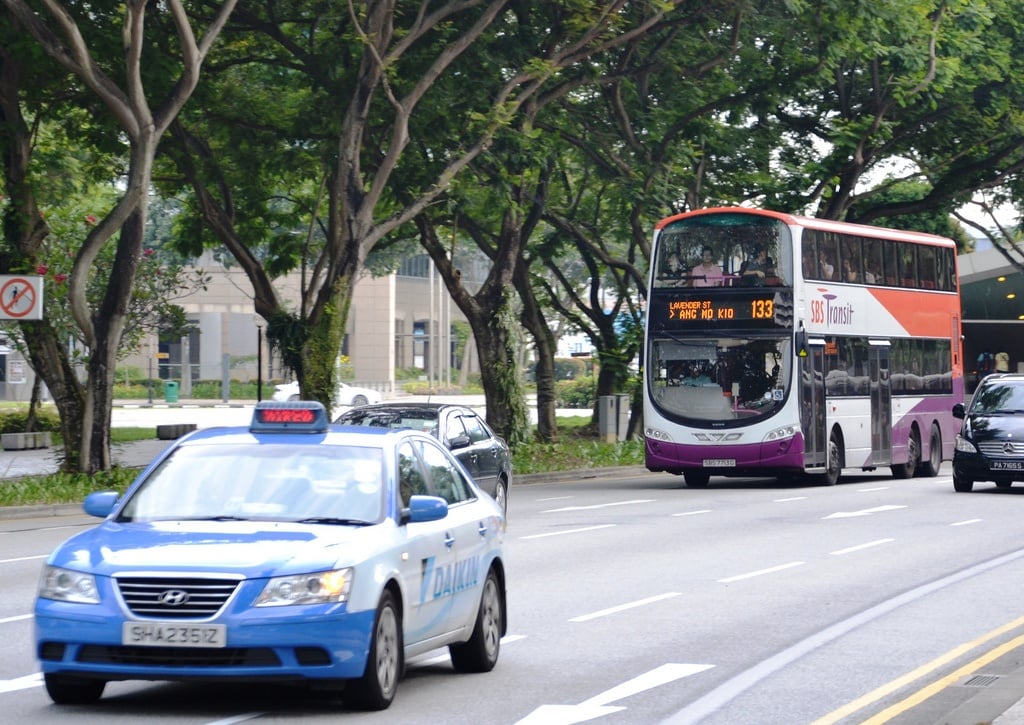 Image credit: Simon_sees
Singapore is fairly easy to navigate, even for first-time visitors. Signs are everywhere, and if ever you'll get lost, you could always ask the locals for directions. Most of them, if not all, are proficient in English so no language barrier at all! However, it pays to do a little research to save you time and effort in asking for directions.
Familiarise yourself with these common modes of transportation in Singapore:
By train
Taking the train is the fastest and easiest way to get around Singapore. The MRT system is not as complex as other countries like Korea or Japan so you wouldn't have a hard time decoding it. From the MRT stations, attractions are mostly within walking distance.
You can buy tickets for single trips at any MRT station but if you'd be travelling by train most of the time during your stay, it's best that you buy an EZ-link card (Singapore Tourist Pass) to avoid queues at the ticket machines. You may buy the cards at the TransitLink Ticket Office at following MRT stations: Changi Airport, Orchard, Chinatown, City Hall, Raffles Place, Ang Mo Kio, HarbourFront, Bugis, Lavender and Bayfront. Also, you could use the EZ-link card to pay for bus rides. Convenient, right?
Tip: Be sure to download this MRT map beforehand.
By bus
The bus system in Singapore is quite extensive. Some places not reached by train can most likely be reached by bus. You may download SG Buses app to locate nearby bus stops and see arrival time for SBS and SMRT buses. You can pay the bus fare by tapping your EZ-link card on the card reader near the driver or by dropping the exact cash. Remember to tap your card again when you alight.
By taxi or Grab / Uber
Although pricier than taking the train or bus, riding the taxi is the most convenient way to get you from point A to B. You may hail a taxi by the roadside or at taxi stands of malls, hotels and main attractions. You may also book a taxi by dialling 6-DIAL CAB (6342-5222). Your call will be routed to a selected taxi company's call centre. For more information about taxis in Singapore, refer to this Taxi Guide by the Land Transport Authority. Grab and Uber are also popular in Singapore so if you can't find any taxi, you have these alternatives.
Best places to stay
There are several accommodations that we recommend for each district, but if you want to follow my itinerary, I would recommend that you stay in The Daulat Hotel. Why, you may ask? Let me give you these reasons:
1. Convenient location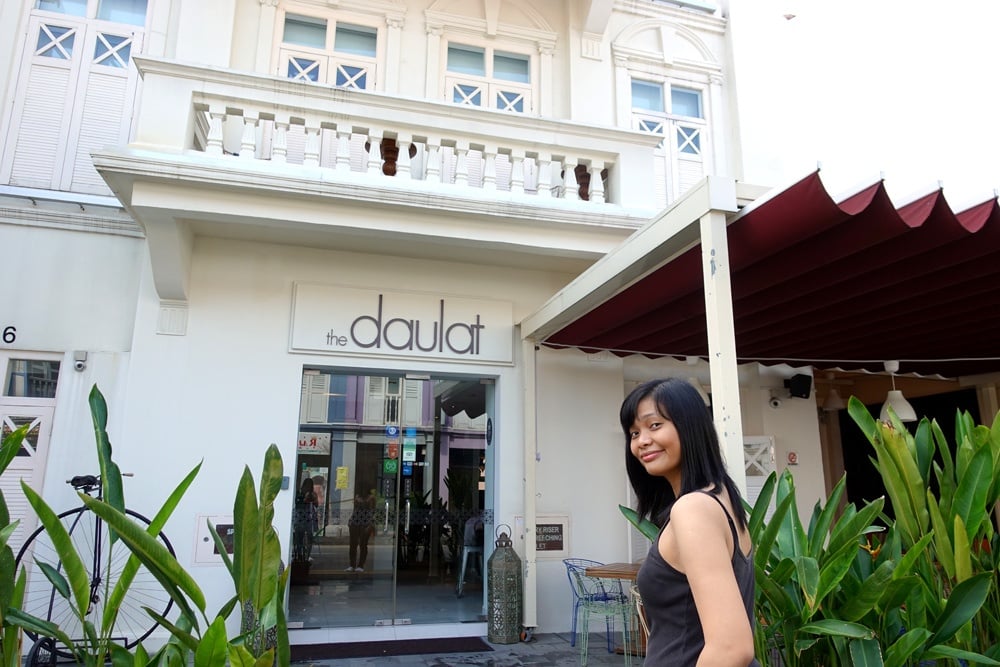 Located at 16 Madras Street, The Daulat is just near the cultural districts and local food scene in Singapore — just a short walk away from Little India, Kampong Glam and Bugis. Plus, Rochor and Little India MRT Stations are so close, you can practically reach all the other attractions in Singapore by public transport.
2. Cosy rooms, nice amenities at a reasonable price
I stayed in a lovely loft-style room equipped with flat-screen TV, DVD player, flat iron, and an espresso machine. Free coffee in the room!? Just WOW! Imagine the delight of a coffeeholic like me! The loft also has a mini-study area where you can jot down notes and do some research.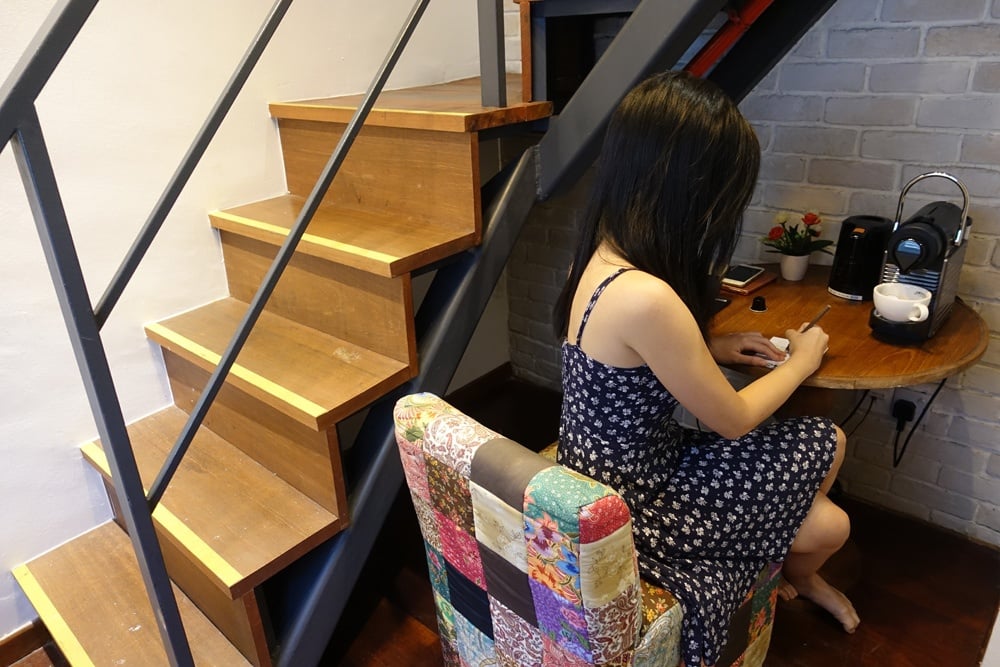 There's free flow of bottled water and free WiFi, too! Although during my stay, my smartphone was not compatible with their WiFi upgrade so I could not connect. Other than that, everything was just perfect. As with other amenities, I'll let the photos speak for themselves.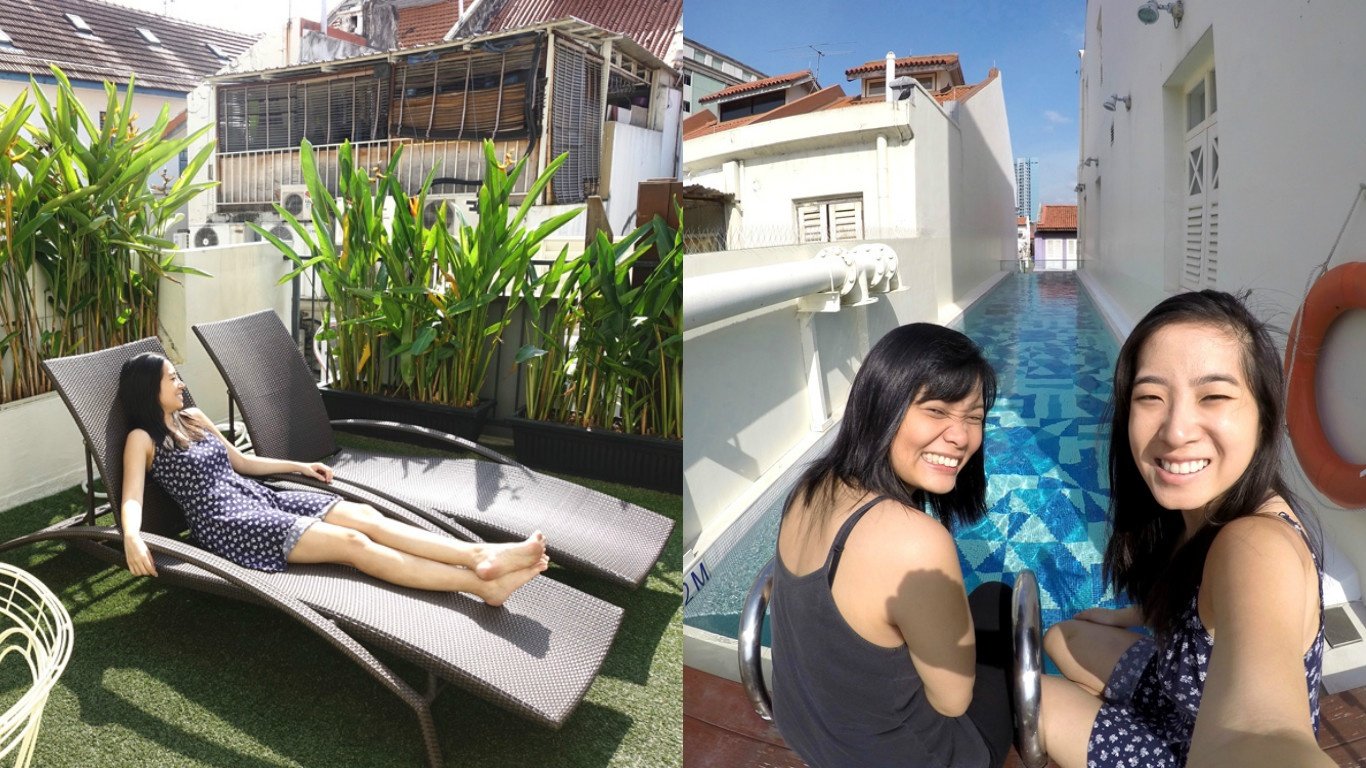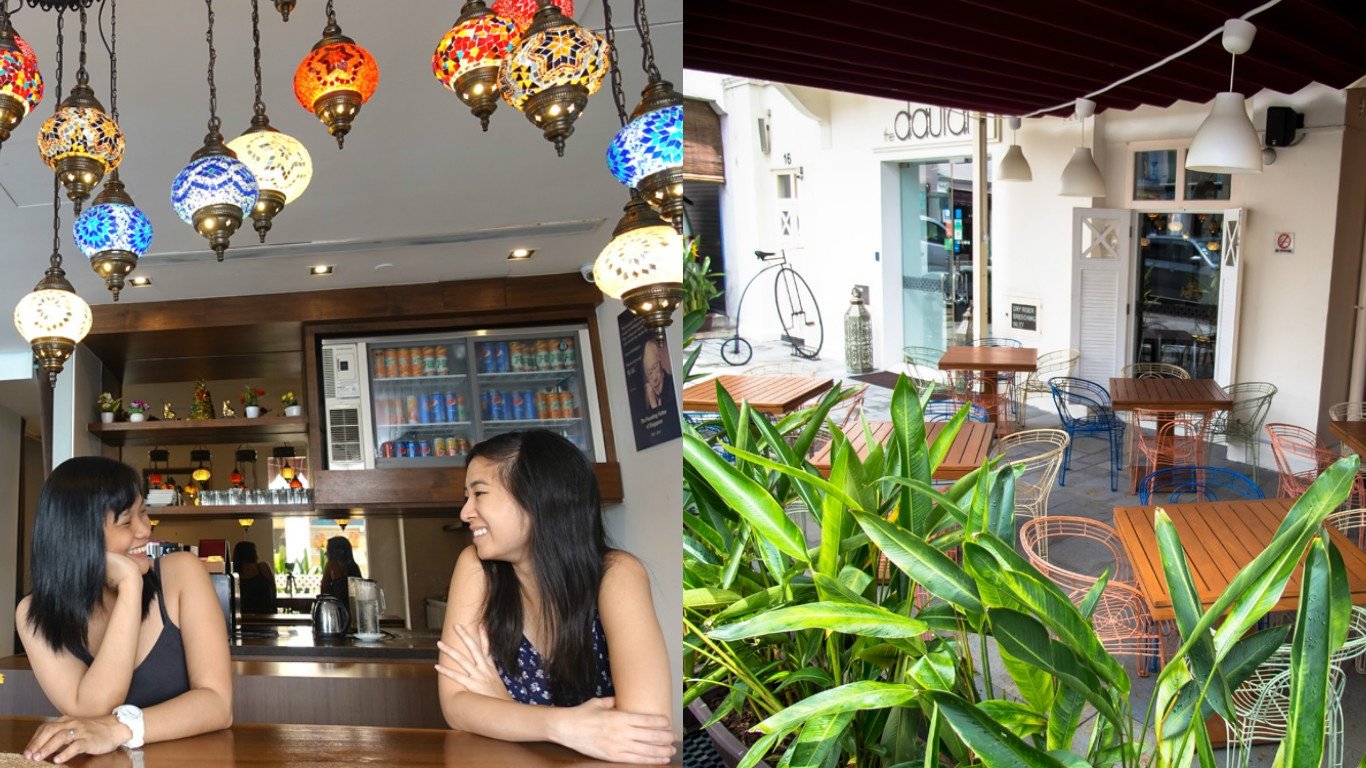 3. Free breakfast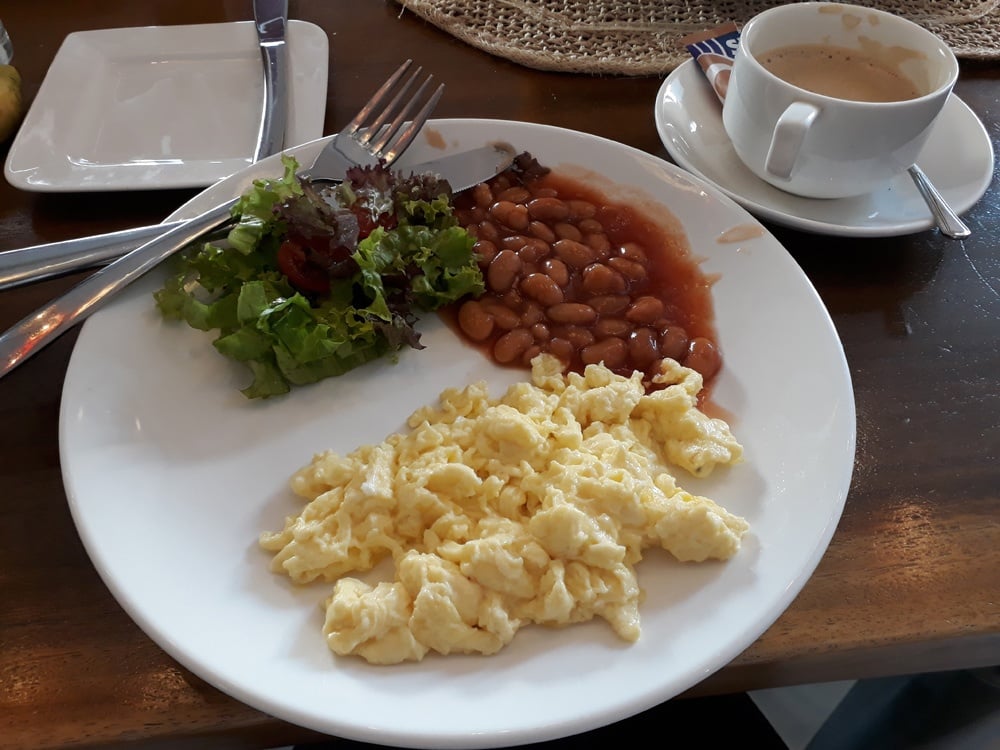 Need I say more? Free breakfast is free breakfast! It saves you money and tons of worries about where to eat early in the morning. Just look at my breakfast plate. Yum!
4. Friendly staff, excellent customer service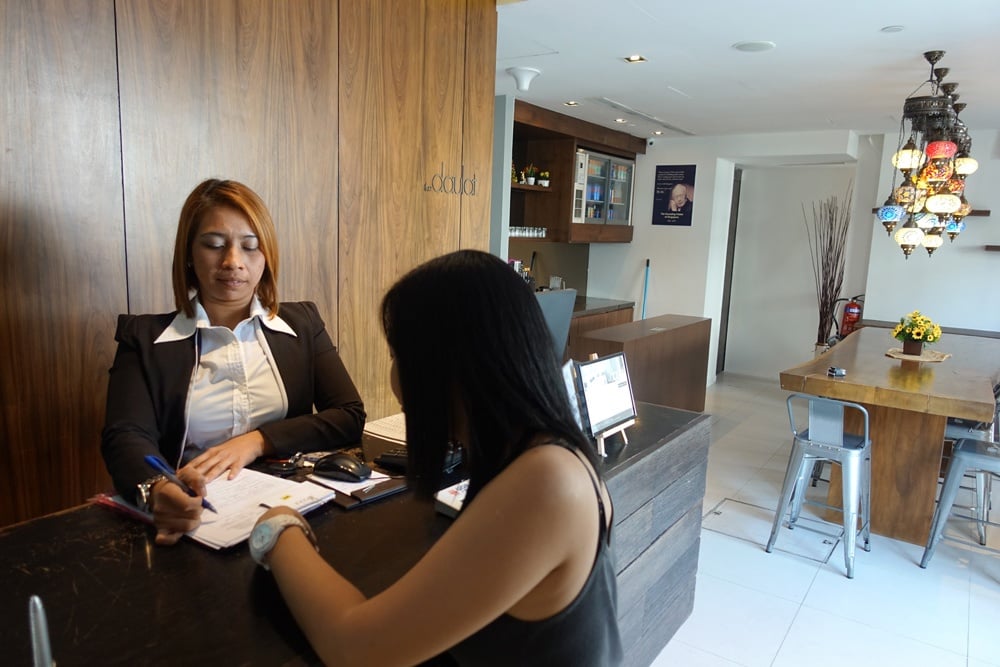 I stayed in The Daulat for two nights and I must say that their front desk personnel were commendable. They would really talk to you and help you with all the information you need. Just don't hesitate to ask; they are more than willing to assist you.
That's basically it! Feel free to adjust the itinerary according to your budget and interest. Next long weekend (refer to the following calendars: SG, PH, MY, VN), why not have a smashing getaway in Singapore, just like I did?