Article originally appeared on Smile Magazine – October 2014 Issue
The old-school antidote to Orchard Road's towering shopping emporiums, Bugis Street is a paradise of all things quirky and trendy, which makes it the ideal destination if you're in the market for wallet-friendly finds. Here's what you can look forward to: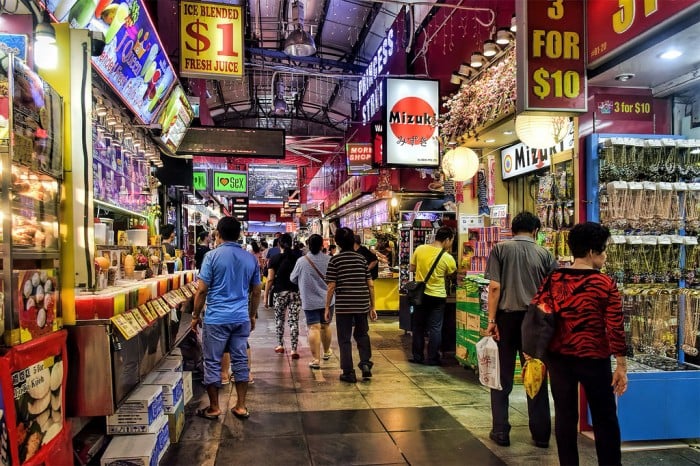 Image credit: Choo Yut Shing
A fashionista's dream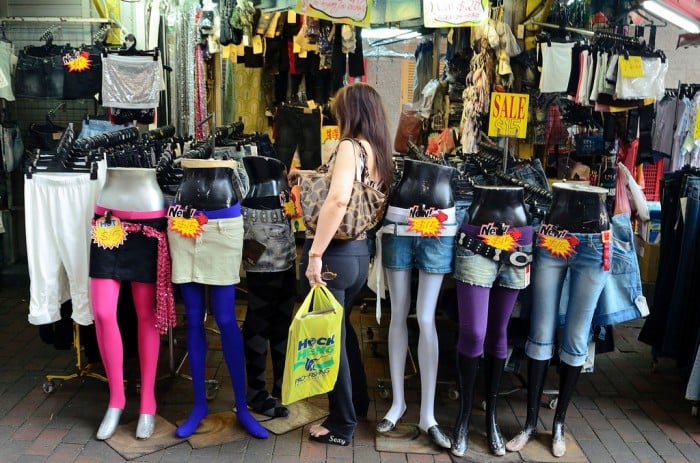 Image credit: Kang En
If there's one thing that Bugis Street is known for, it's pop culture-themed fashion goods, such as its many Korean and Japanese-inspired offerings. Go style-crazy and score a cute cutout dress for SGD 12 or less, a pair of dressy lace brogues for around SGD 18 or swanky accessories at a price of just SGD 10 for three.
Also read: A Guide to Shopping for Clothes On a Budget in Singapore
Sassy souvenirs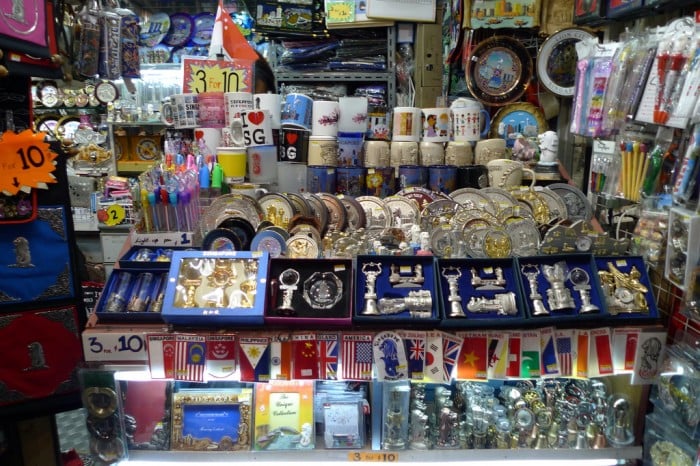 Image credit: phuongkim1981
Instead of grabbing one of those quintessential "I Love SG" tees, get creative with your pasalubong by taking home some one-of-a-kind trinkets. Tickle funny bones with personalised 3D face dolls from Toy Sell or hand out sweets that hark back to yesteryear from 90s The Candy Studio.
Street cuisine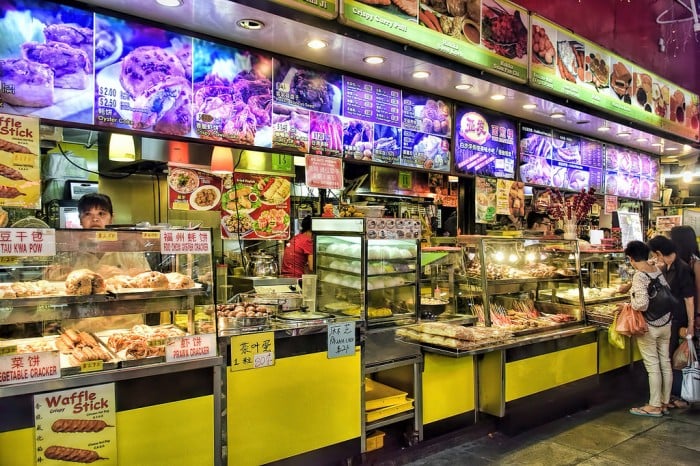 Image credit: Choo Yut Shing
Hopping from one stall to another may leave you feeling a bit peckish, especially after an intense haggling session. From sweet Japanese crêpes and tasty octopus balls to grilled Taiwanese hot dogs—satisfy your hunger with yummy, bite-sized eats. Parched from bargain hunting? Quench your thirst with refreshing, ice-blended fruit juices, which sell for just SGD 1 a cup.
Also read: Dinner Time! 15 Delicious Singapore Local Food You Cannot Afford to Miss
Nailed it
Chipped a nail while lugging around your shopping hoard? Cope with this beauty catastrophe pronto by taking advantage of the express manicure service at any of the bolthole nail studios found here. Better yet, jazz up nondescript digits with creative nail-art embellishments that would make Lady Gaga jealous.
How to get there: Take the MRT (East-West aka Green Line) to Bugis Station. Bugis Street is just a hop and a skip away.