Travel Addicts! Fresh out of the oven, Singapore's Ministry of Manpower has released the dates of 2017 public holidays.
We've done up a long weekends cheatsheet for you to refer to while planning your leave for next year. Share this with your friends and start planning today!
Singapore Long Weekends Cheatsheet 2017
PSSST!!! Take just 6 days of leave to enjoy 10 long weekends (extra 3 weekends) and 36 smashing days of vacation!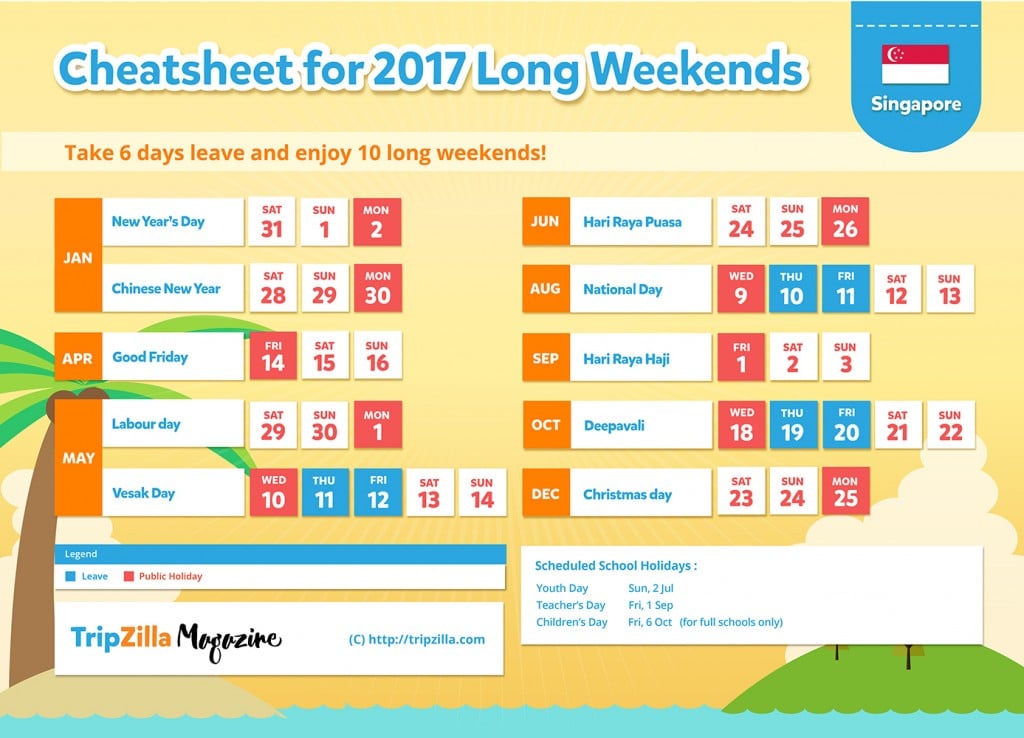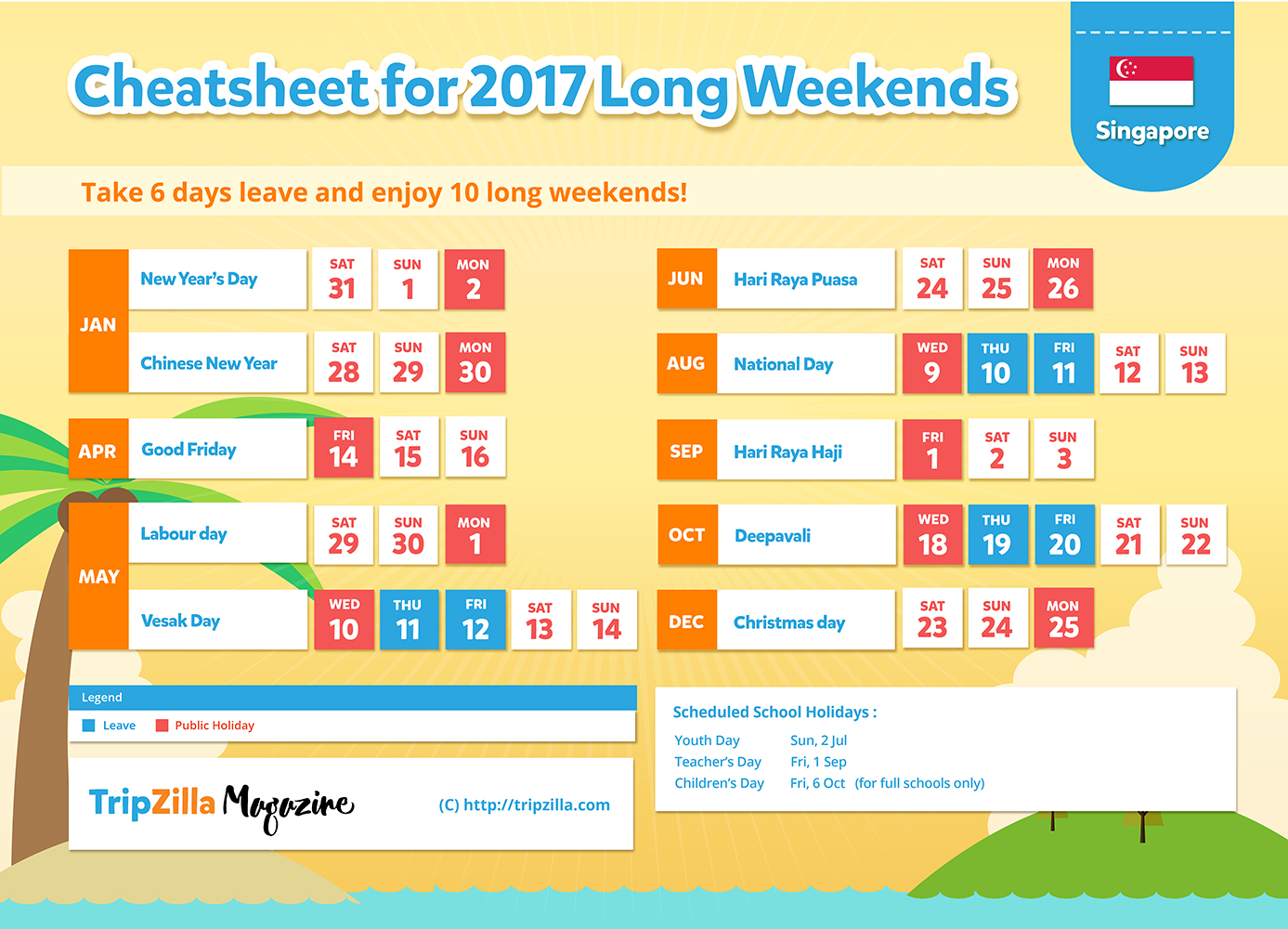 2017 is blessed with 3 midweek breaks: May 10 (Vesak Day), August 9 (National Day) and October 18 (Deepavali). If you're a true-blue travel junkie, like us, you can always just take 2 days leave to lock in that 5-day long weekend for that holiday that you'll badly need by the time it's May, August or October.
Otherwise, these lovely Wednesdays are at your disposal, be it a one-day getaway from the city or a self-pampering chill session at home.
The seven official long weekends in Singapore next year are as follows:
New Year: (2016) December 31 to January 2 (Saturday to Monday)
Chinese New Year: January 28 to 30 (Saturday to Monday)
Good Friday: April 14 to 16 (Friday to Sunday)
Labour Day: April 29 to May 1 (Saturday to Monday)
Hari Raya Puasa: June 24 to 26 (Saturday to Monday)
Hari Raya Haji: September 1 to 3 (Friday to Sunday)
Christmas Day: December 24 to 26 (Saturday to Monday)
Singapore Public Holiday Calendar 2017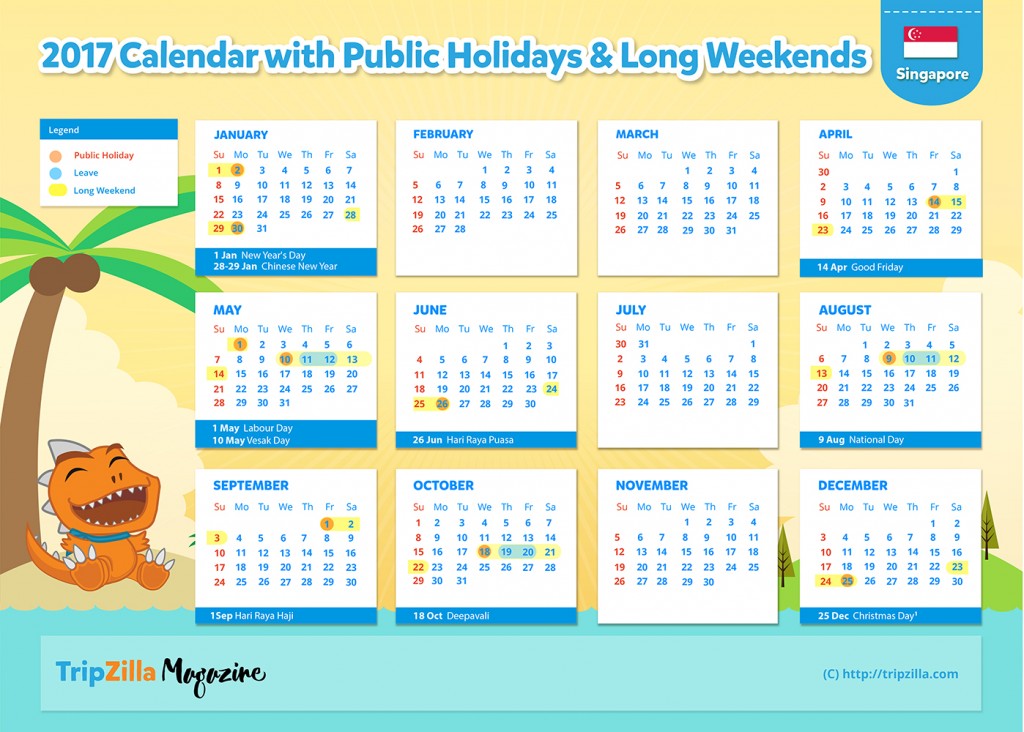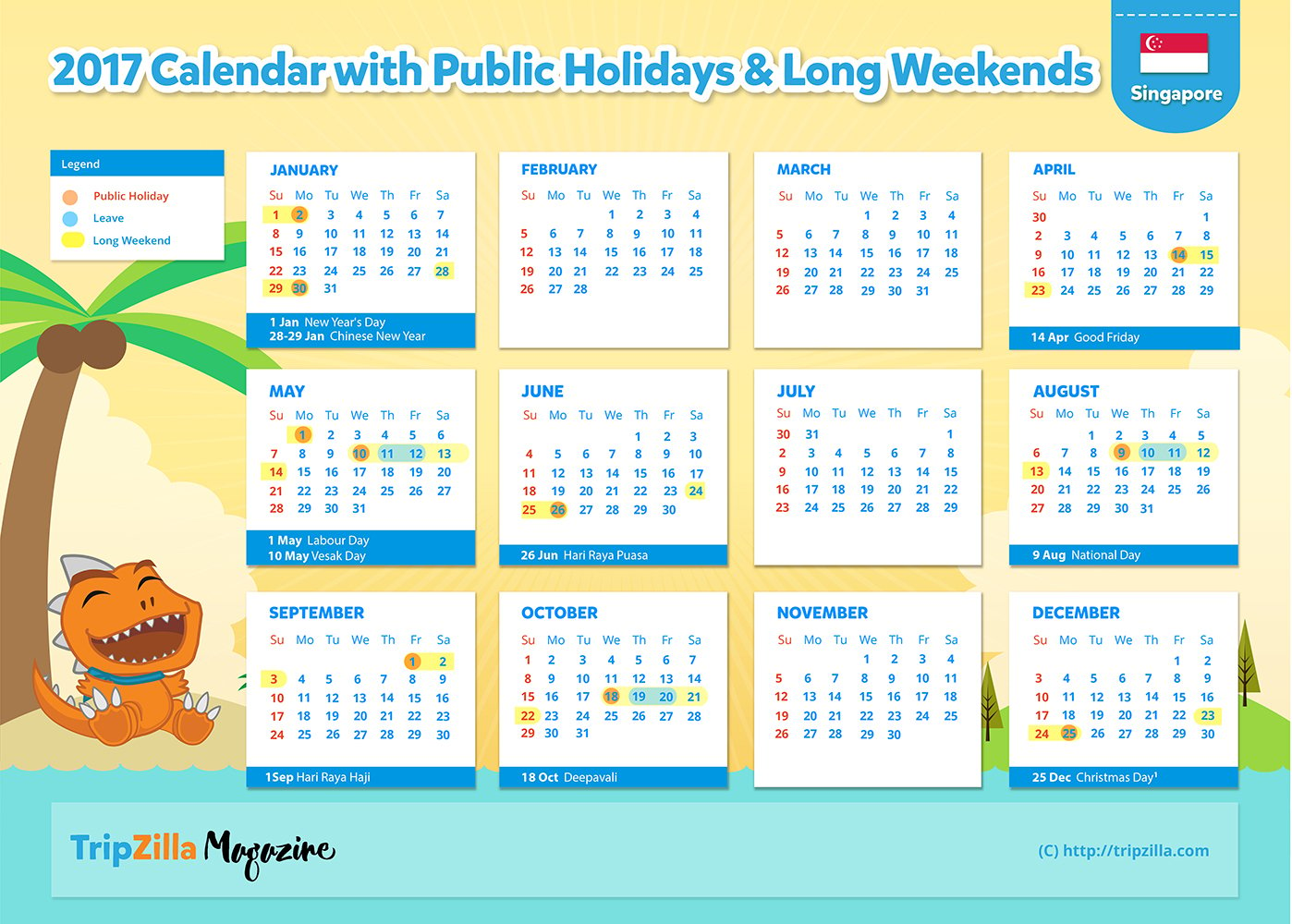 If you're not sure where to go, check out this awesome list of getaway destinations within the region. And if you'd like to plan a staycation for your long weekend, be sure to drop by TripZilla Stays to check out our top hotel picks in Singapore!
Don't forget to download the planner and cheatsheet, and do share this article with your friends now! Also, check out our 2018 Long Weekends Calendar & Cheatsheet!