Whether you're a fan of captivating suspense thrillers or wholesome romantic comedies, there's no denying that Korean dramas often boast some of the most stunning filming locations in the industry. From the familiar ambience of the Han River to the alluring backdrop of Seoul's iconic skyline, many of South Korea's most popular tourist spots attracted mainstream attention thanks to the K-drama industry.

At a time when it's difficult to travel, many have unsurprisingly turned to K-dramas to satisfy their wanderlust. But apart from inspiring travel to South Korea, there are also plenty of Korean dramas that were filmed overseas, highlighting the many alluring destinations those countries have to offer. Today, let's take a look at some of the K-dramas that showcase some of the most stunning destinations in Asia!  
Also Read: It's Okay to Not Be Okay Filming Locations: 15 Must-Visit Spots in South Korea
1. Devilish Joy (2018) – Hainan, China
This underrated romantic comedy stars Choi Jin-hyuk as a genius doctor who, after an accident, suffers "Cinderella Memory Disorder". Basically, his memories last only a day and he forgets everything after going to bed. As the series progresses, he meets and falls in love with a disgraced actress (Song Ha-yoon). 
Although most of the drama takes place in South Korea, the first episode of Devilish Joy heavily featured the Chinese port city of Haikou in Hainan Province. Specifically, the majority of the episode was filmed in Movie Town Haikou. As the name suggests, this ambient location is actually a living, breathing movie set/artificial town. The design of the streets incorporates various locales inspired by Chinese classics. Thanks to its Insta-worthy backdrop, the town is a popular tourist attraction in Hainan.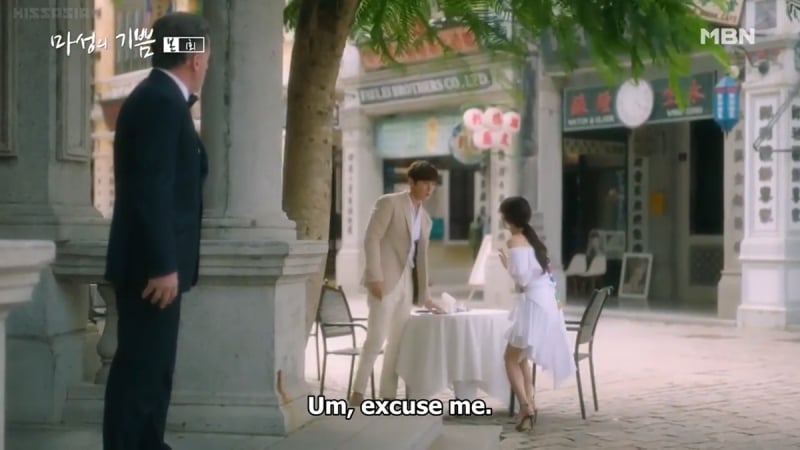 It is here where the two protagonists first meet and get to know each other. Apart from the dreamy streets of Movie Town Haikou, another prominent location that was used for filming was The Westin Blue Bay Resort & Spa, one of Haikou's most popular beachfront resorts. 
2. Full House (2004) – Shanghai, China & Phuket, Thailand
This vintage Korean drama from 2004 starred some of the biggest names in the industry. In fact, many of the actors in this drama are still lighting up the K-drama scene today. I'm talking about the likes of Han Eun-jung, Kim Sung-soo, and, most importantly, Song Hye-kyo and Rain! 
The hilarious romantic comedy focuses on Ji-eun (Song Hye-kyo), an aspiring script writer whose house is sold to famous actor Young-jae (Rain) while she is on vacation. The pair eventually agree to live together as part of a contract marriage. However, things become complicated when they start developing feelings for each other.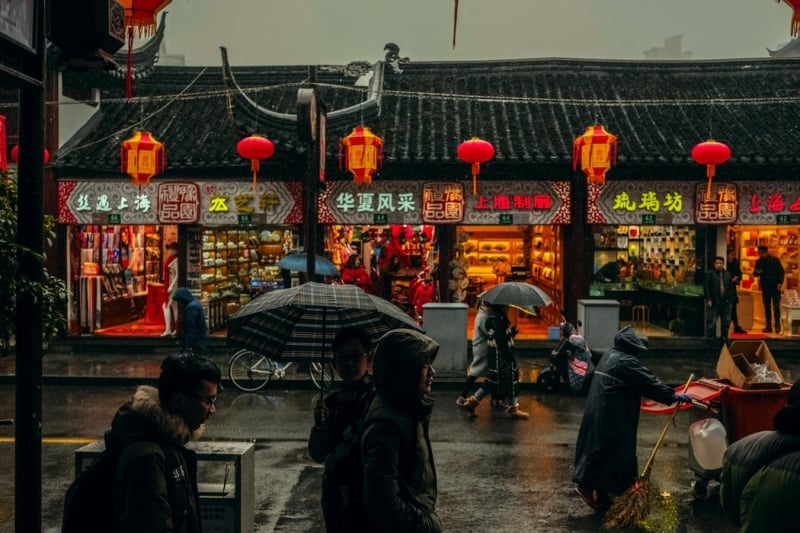 The bustling Chinese metropolis of Shanghai is featured prominently in the first episode. After all, the trip to Shanghai is what sets the entire plot in motion! Viewers get a chance to experience the touristy parts of Shanghai as Song Hye-kyo's character explores the area. While this is going on, Rain goes for a jog by the promenade against a backdrop of Shanghai's iconic skyscrapers.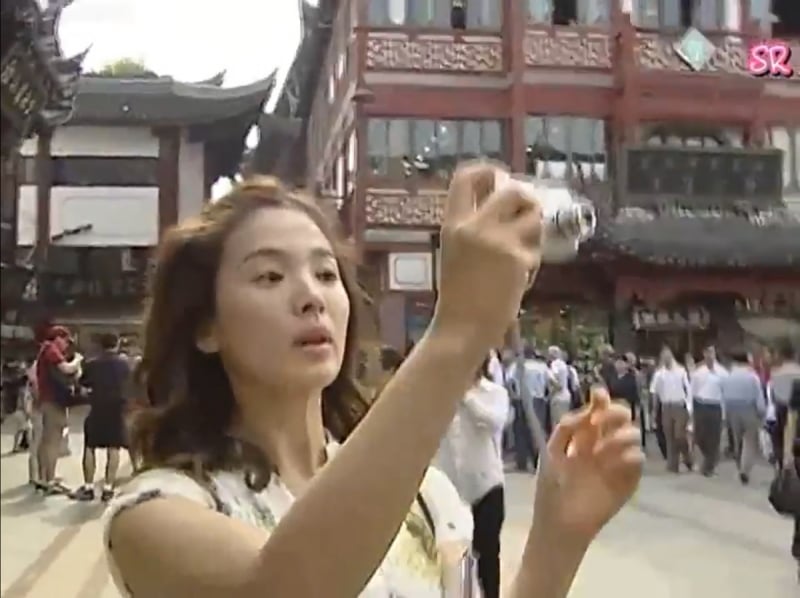 In addition, Phuket (Thailand) also appears several times in the drama. It is here where our two protagonists go on a honeymoon following their "wedding".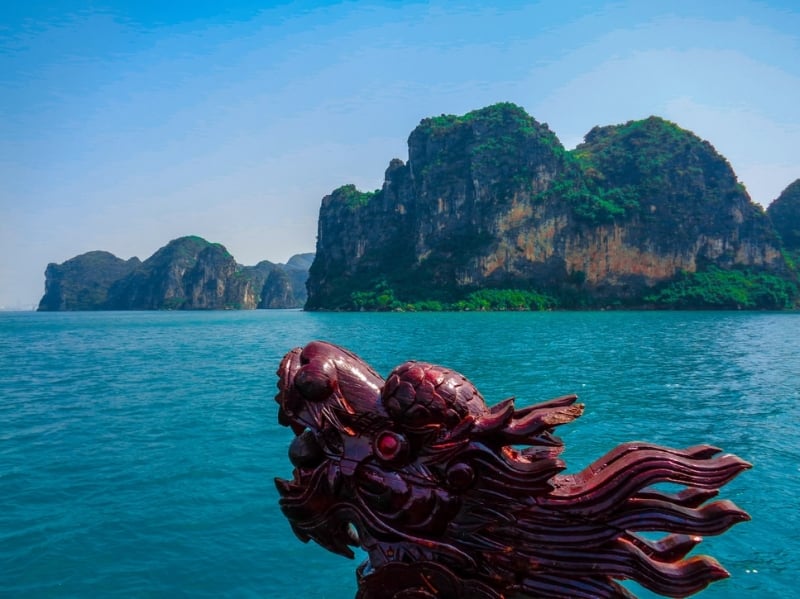 3. On The Way To The Airport (2016) – Kuala Lumpur, Malaysia
This melodrama starring Kim Ha-neul and Lee Sang-yoon centres around an AirAsia stewardess (Kim) whose life gets turned upside down after meeting a part-time university lecturer (Lee). Both of them are married but as they navigate their own complicated relationships, their lives become increasingly intertwined. 
Since AirAsia's HQ is based in Malaysia, it comes as no surprise that several locations in Malaysia appeared frequently in the drama, especially in the opening few episodes. Among them are the ambient Bridge Bar at G Tower Hotel (KL), Istana Budaya, Seri Wawasan Bridge, and (of course), Kuala Lumpur International Airport (KLIA)!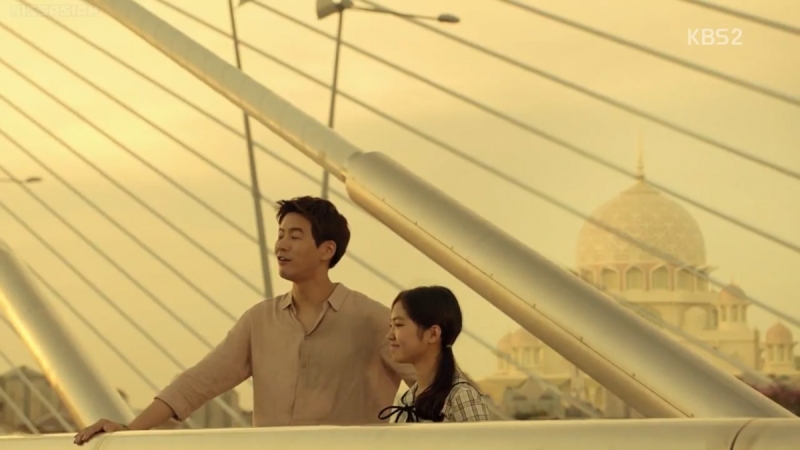 4. The Fugitive: Plan B (2010) – Macau + The Philippines 
The Fugitive: Plan B is an action-packed drama that keeps you on the edge of your seats, with a few sprinklings of genuinely funny comic relief. It stars Rain as a private investigation administrator who is entrusted with protecting female protagonist Jini (Lee Na-young) from a mysterious assailant. At the same time, he also investigates the murder of his close friend for which he was framed.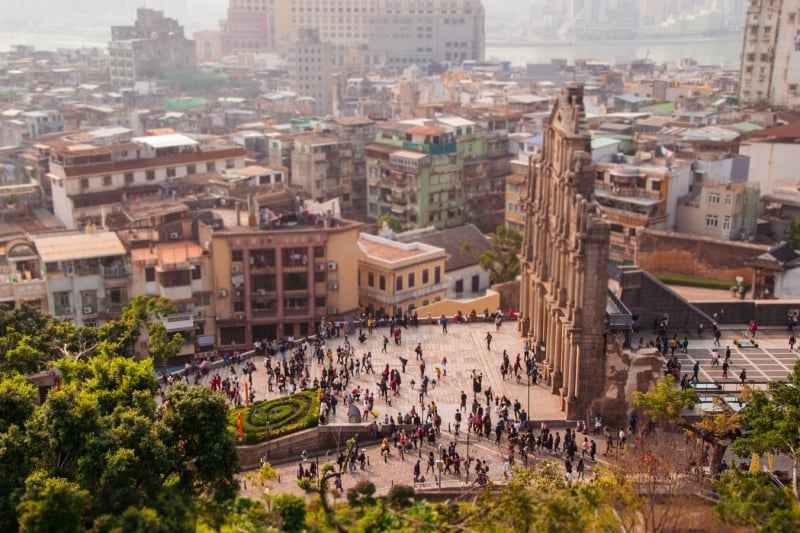 Their investigations eventually lead them to St. Paul where Jini can be seen exploring Senado Square and the famous Ruins of St. Paul with her love interest, Kai ( Daniel Henney). The bustling streets of the city centre combined with the soothing music cuts the tension like a knife. It takes viewers on a whimsical, albeit short-lived, virtual tour of one of Asia's most popular travel destinations. 
In addition, Fortune Island (Batangas, Philippines) also makes a brief appearance in Episode 1. You can't miss it because it is literally the first scene of the entire series! It is here where viewers are first introduced to Rain's character.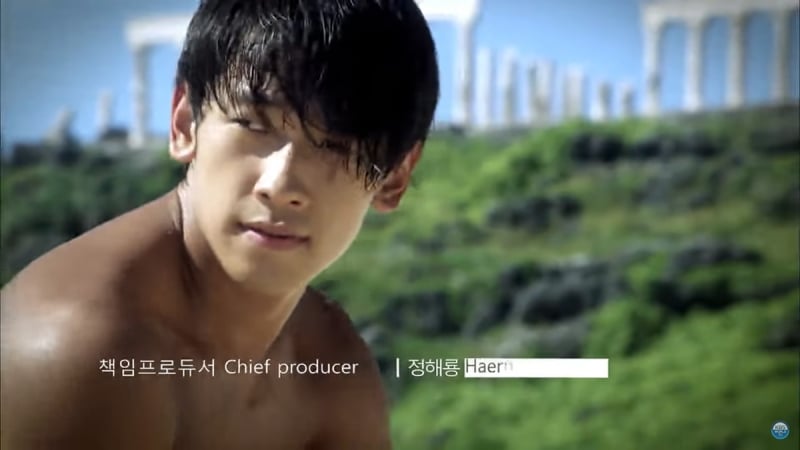 5. Father, I'll Take Care of You (2016-17) – Taiwan
Unlike most modern Korean dramas, Father, I'll Take Care of You contains quite a number of episodes, 50 to be exact. Despite having more episodes than usual, Father, I'll Take Care of You is well worth the time watching. This heartwarming drama centres around four children who return to live with their elderly parents. It stars Kim Jaewon, Park Eun-bin, Lee Tae-hwan, and Lee Soo-kyung,​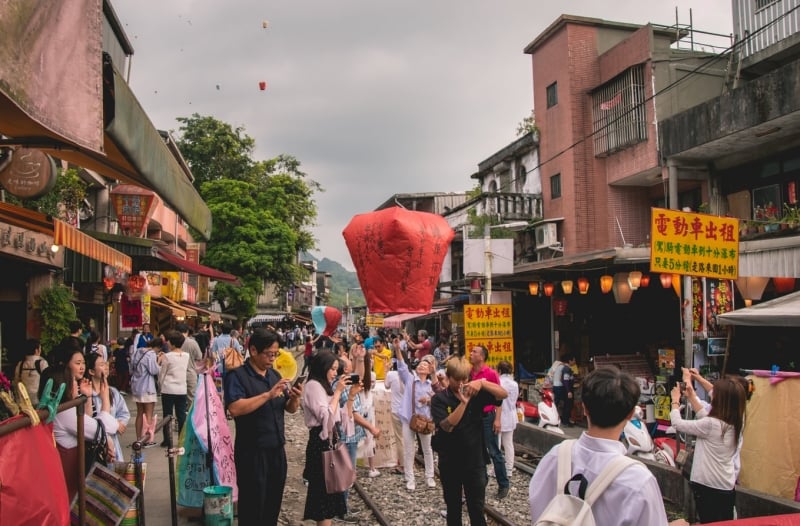 In Episode 1, one of the siblings, Oh Dong-hee (played by Park Eun-bin) visits the alluring town of Shifen, Taiwan in hopes of finding her brother. The mesmerising scenery of Shifen is truly brought to life on screen as Dong-hee explores the old town. Later, she also releases a sky lantern, which is a must-do activity in Shifen. Other popular locations that appear include Jingsan Suspension Bridge (which leads to Shifen's famous waterfall), and the iconic teahouse in the town centre.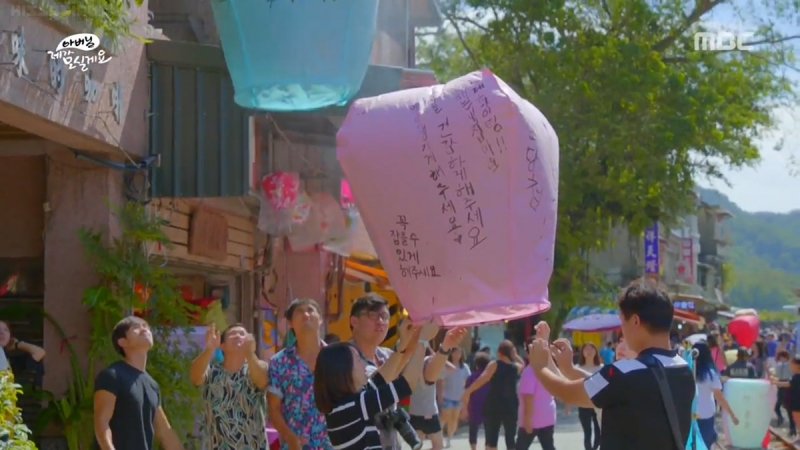 6. Forest (2020) – The Philippines
In Forest, Park Hae-jin plays the role of a successful investment company director (Kang San-hyeok) who leaves the corporate world to become a volunteer rescue worker in the countryside. His love interest is a cheerful, talented surgeon (Jo Bo-ah) who can't seem to let go of her traumatic past. This unlikely couple meet each other after both were drawn in by a mysterious forest.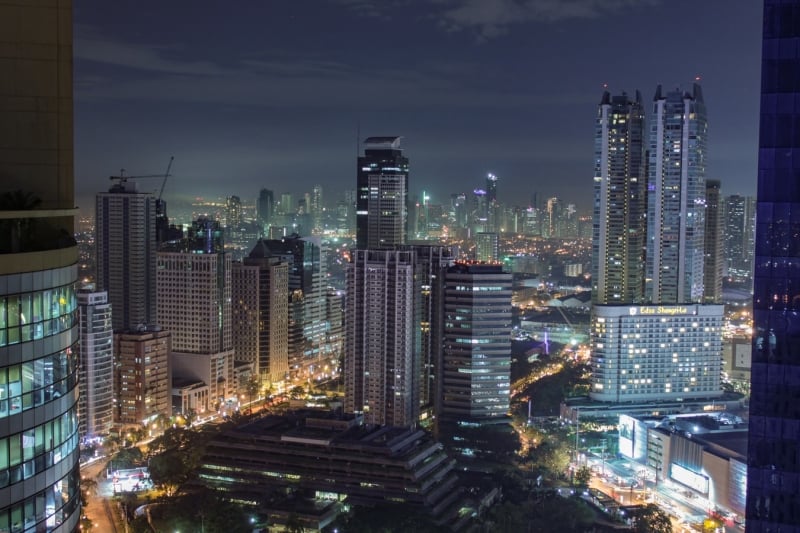 The drama was mainly filmed in South Korea but episodes 19 and 20 take place in Manila, Philippines! Various locations of the metropolis make an appearance, including popular hotspots like Okada Manila, SM Mall of Asia's By the Bay Amusement Park, and Intramuros.
7. Spy Myung Wol (2011) – Singapore
Hallyuwood megastar Han Ye-seul plays a North Korean spy in this cult classic action/comedy series. Initially tasked with getting an autograph from popular South Korean actor Kang Woo (played by Shinhwa's Eric Mun), the protagonist eventually falls in love with her target. As you would expect, hilarity ensues, making this a truly entertaining watch for all ages.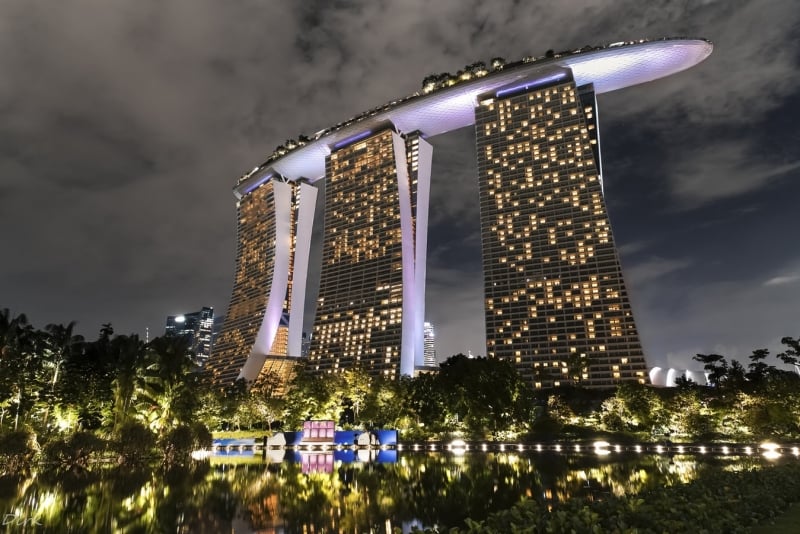 Singapore is the main location setting in the first episode which sets up the rest of the story. Singaporeans will no doubt recognise the familiar sight of Orchard Road as the two protagonists engage in a cat-and-mouse goose chase towards the middle of the episode. For those who've always dreamed of staying a night at Singapore's luxurious Marina Bay Sands, you can get a glimpse of what it's like to stay there too in the first few minutes of the episode.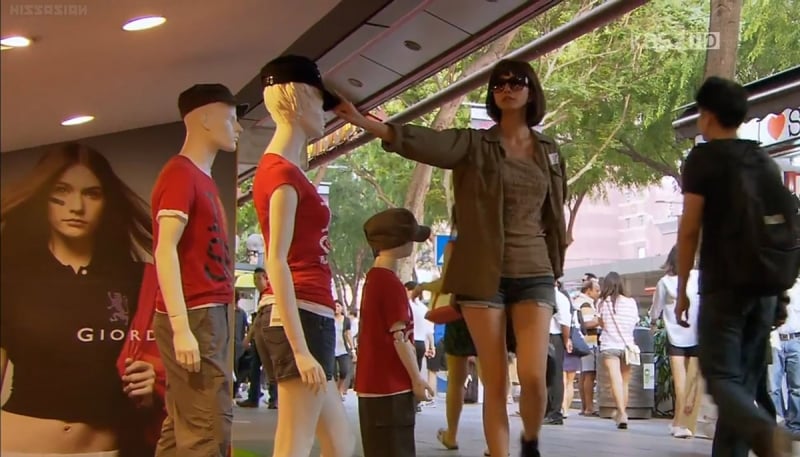 Also Read: Why So Many People Are Obsessed with K-Dramas Right Now
8. Boys Over Flowers (2009) – Macau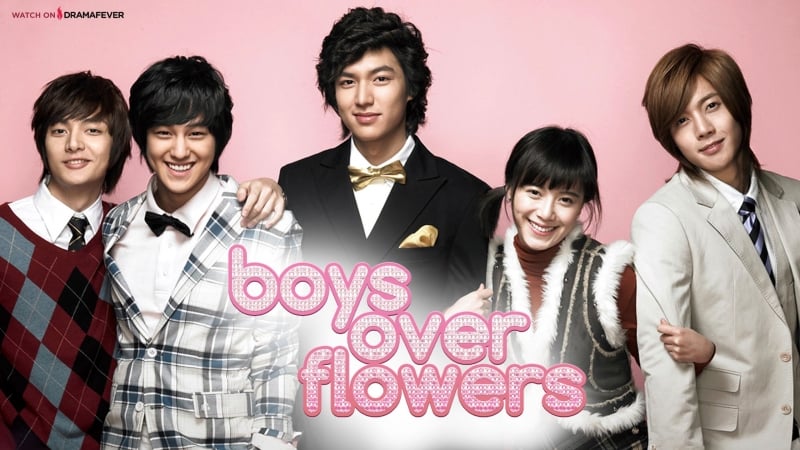 Boys Over Flowers is one of those K-dramas that, even if you've never seen an episode, you'd still recognise the name. Or, at the very least, you would have surely heard the familiar tone of its iconic theme song. The iconic, evergreen romance drama stars Ku Hye-sun, Lee Min-ho, Kim Hyun-joong, Kim Bum, Kim Joon and Kim So-eun. The plot revolves around the story of a working-class girl who crosses paths with a group of wealthy young men.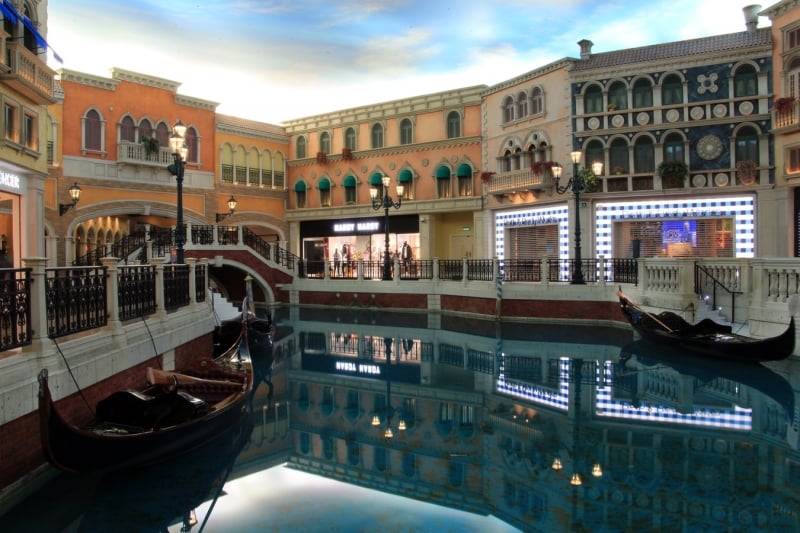 Although Boys Over Flowers was filmed in several different locations, the most memorable setting has to be Macau. The city across from Hong Kong appeared several times between episodes 13 to 15. The drama skillfully showcased some of the city's most iconic tourist attractions. These include the Ruins of St. Paul, The Venetian Macao, and Senado Square. Even Tea Plus, one of Macau's most popular eateries, makes an appearance! 
9. It's Okay, That's Love (2014) – Japan
When the list of actors heading up a melodrama include names like Jo In-sung and Gong Hyo-jin, you know you're in for a treat! In fact the chemistry between the two top stars was so good that both Jo In-sung and Gong Hyo-jin received an award for Best Onscreen Couple in the 2014 SBS Drama Awards!
For those not in the know, It's Okay, That's Love tells the story of a bestselling mystery fiction author (Jo In-sung)  who struggles with OCD due to a traumatic childhood experience, and an ambitious psychiatrist (Gong Hyo-jin) who does not believe in developing personal relationships. As the pair meet, they begin to heal each other of their troubled pasts.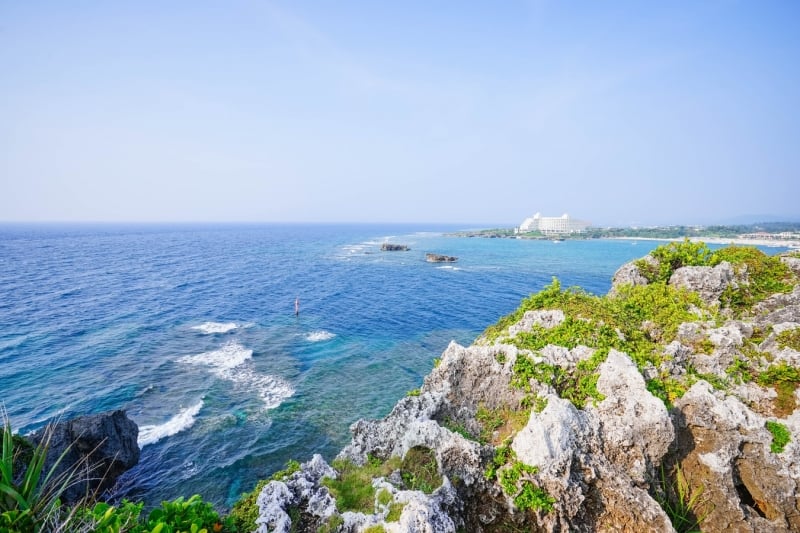 I would say that about 95% of the 16-episode series was filmed in South Korea. However,in episode 8, the two protagonists take a break from their daily lives and travel to Okinawa, Japan for a well-deserved vacation. As viewers follow the protagonists' journey throughout the island, they are treated to the wonderful sights of Okinawa, ranging from the iconic Kouri Bridge to the mesmerising views of Manzamo Bay!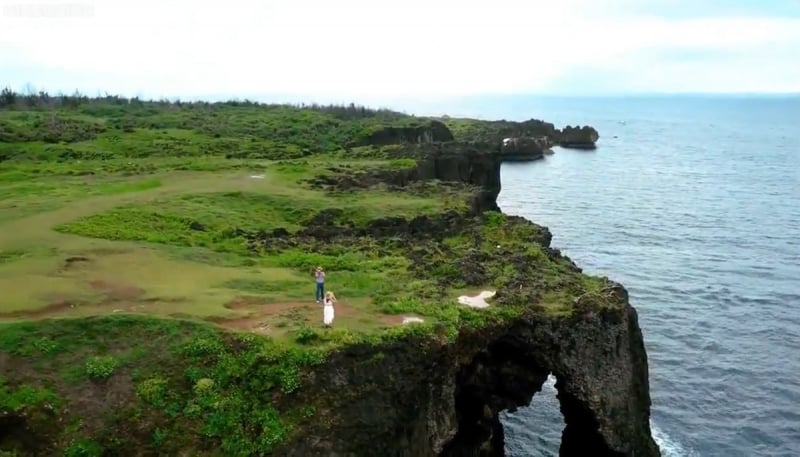 10. Crash Landing On You (2019 – 20) – Mongolia
I'm willing to bet that this particular drama needs no further introduction. You could even say that this Son Ye-jin X Hyun Bin series is one of the best K-dramas in 2020! There's much to love about this highly acclaimed series, ranging from the captivating story line and the deep geopolitical issues it highlights to the perfect casting of the actors and — most definitely — the many gorgeous landscapes that appear throughout the series.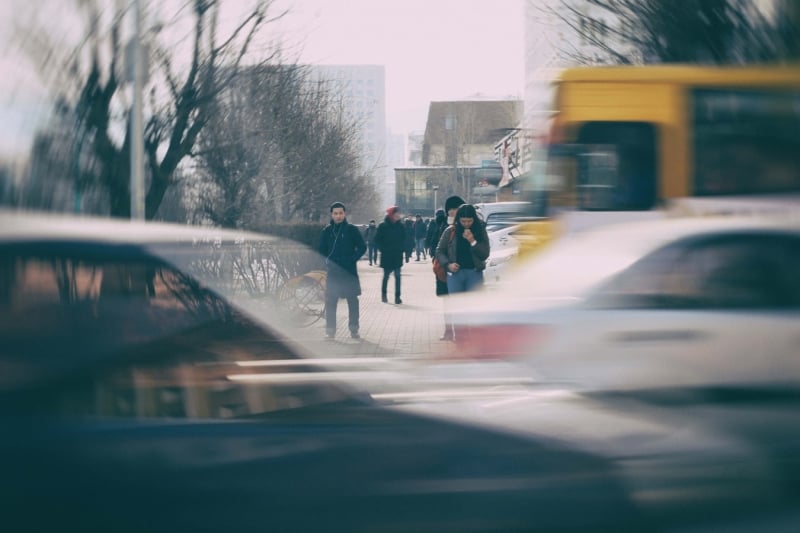 To be honest, we could have written an entire article covering all the beautiful locations covered in this series. However, for me, one of the most beautiful locations in the drama was Ulaanbaatar, Mongolia. Not only did it offer me a glimpse into a city I knew very little about, it also inspired in me the desire to travel there one day. 
Those who've watched the series will no doubt remember the iconic (and super romantic) scene where the two protagonists spend the night out together in an open field. Yep, that was Ulaanbaatar! In fact, "Pyongyang Train Station" was actually a train station in the Mongolian capital! Just looking at the tranquil field makes me want to switch off my phone and wander into the arms of Mother Nature! 
Seeing the world through Korean Dramas
And there you have it: 10 Korean Dramas that showcase absolutely beautiful destinations in Asia. Since most of us can't travel overseas right now (or at all for that matter), I guess all we can do to satisfy our wanderlust is to binge on these dramas! Of course, it also doesn't hurt to take notes as we watch. *hint hint* !