One can't help but feel awestruck at the grandeur of Hong Kong, a destination that flaunts countless skyscrapers and over 15,000 restaurants — some even awarded with Michelin stars. But you're missing out if you think that's all Hong Kong has to offer. While it may be famous for its iconic skyline, Hong Kong also boasts centuries-old temples, sprawling forests, and heart-stopping ocean views. More than half of Hong Kong is covered in green, and hiking across scenic trails is a popular weekend activity among locals. 
To witness the wonders of Hong Kong and immerse yourself in its culture, we recommend staying in these highly-rated vacation homes. From stellar harbour houses to brag-worthy designer apartments in the city centre, the best Airbnb rentals in Hong Kong will take your trip to the next level.
Also read: 7 Affordable Airbnb Apartments in Hong Kong for Budget Travellers
Top Airbnb homes in Hong Kong
1. This NYC-style studio in Hollywood Road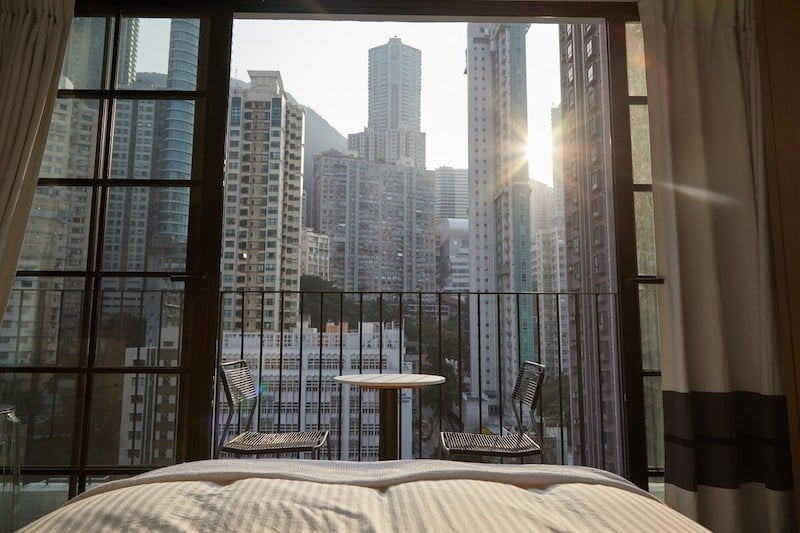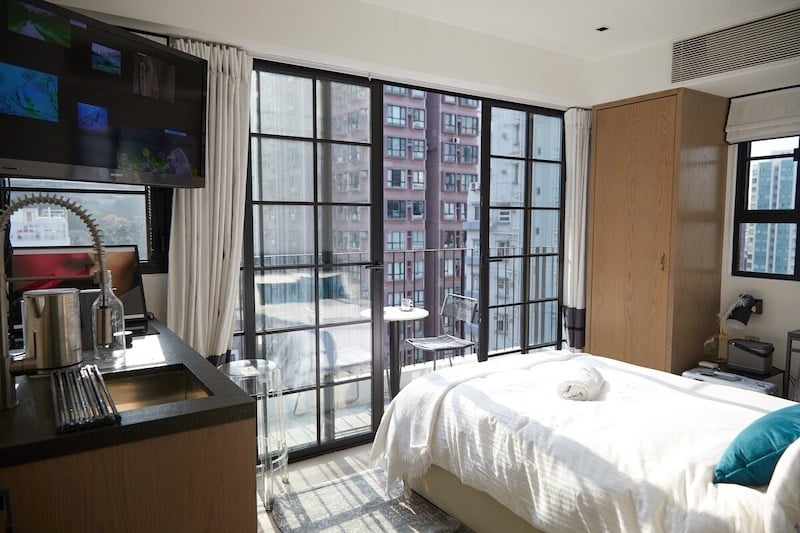 Listing name: SKY STUDIO & Private Balcony
Listing type: Entire apartment
Max. no. of guests: 2
No. of bedrooms: 1
Thanks to the large glass doors in this magical top-floor studio, you can gaze at the sublime beauty of Central skyscrapers as soon as you wake up in the morning. Mornings are best spent sipping a cup of coffee while basking in the warm sun on the balcony. The sunset views are just as glorious, especially as you watch the city transform into a neon paradise.
Perfect for solo travellers and couples alike, this small but well-equipped home is the stuff of every urban adventurer's dream. It can be very tempting to stay indoors, but don't forget to step out and explore Hollywood Road's art galleries and antique shops as well.
2. This bright and homey studio in the heart of Sheung Wan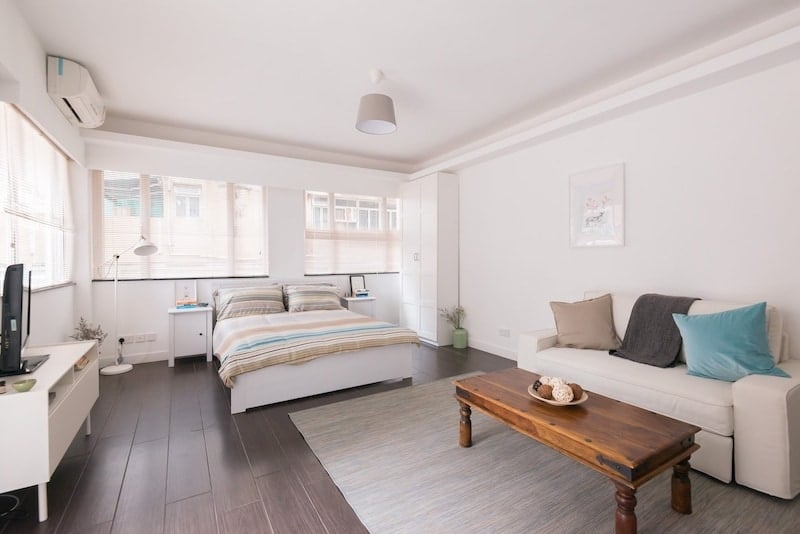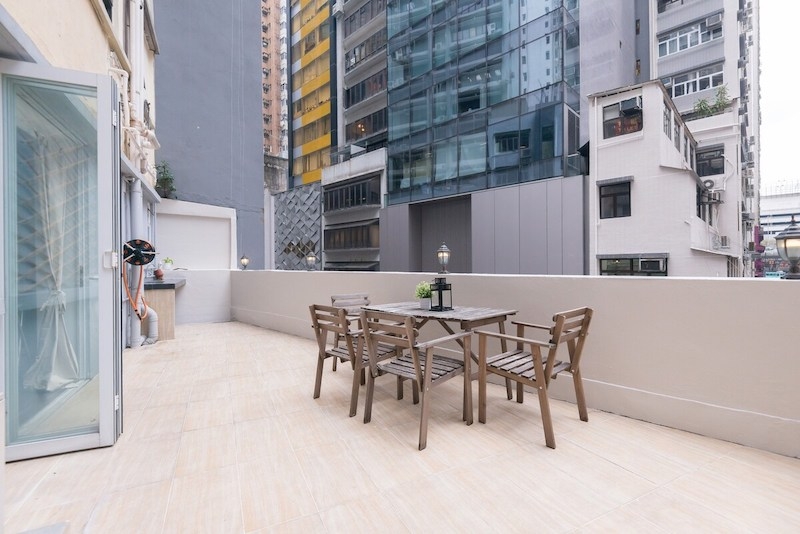 Listing name: Stunning Large Studio + Terrace. 1min to MTR.
Listing type: Entire apartment
Max. no. of guests: 4
No. of bedrooms: studio
Space is a luxury in a city like Hong Kong. Thankfully, we've found a hidden gem of a stay in this generously sized studio. Complete with a fully equipped kitchen and a breakfast bar, this Airbnb in Hong Kong has everything you need for a bright and calming escape in the city. Here, a snug sofa bed from Ikea faces large glass doors that open to a spacious terrace, where you can indulge in a cosy dining experience amidst the skyscrapers in Sheung Wan. 
3. This industrial apartment along Nathan Road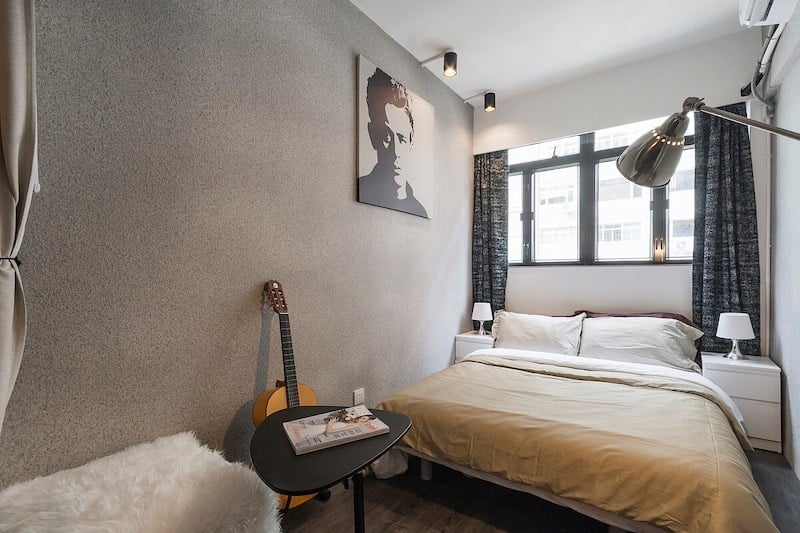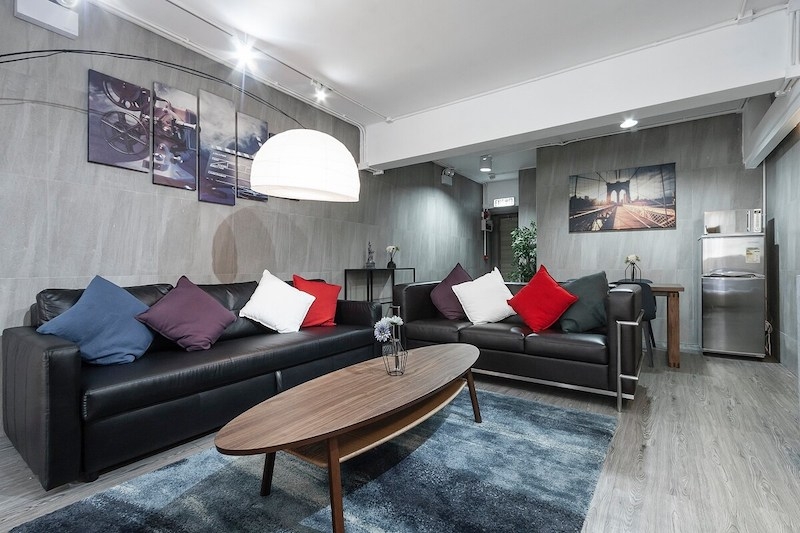 Listing name: ★★ Fancy 2BR 8pax TST K11 KTV & Mahjong party ★★
Listing type: Entire apartment
Max. no. of guests: 8
No. of bedrooms: 2
Once you've had your fill of activities in lively Tsim Sha Tsui, you can enjoy a restful stay in this trendy 700-square-foot apartment. Tailor-made for group travellers, this spacious home offers plenty of beds and a sizable Italian bathroom with twin sinks — great news for those who don't like to share with others. Additionally, you can also request to use a multi-language KTV or play a game of mahjong with your friends. Either way, you'll have a ball at this elegantly designed Airbnb in Hong Kong. 
4. This apartment with hotel-quality amenities and city views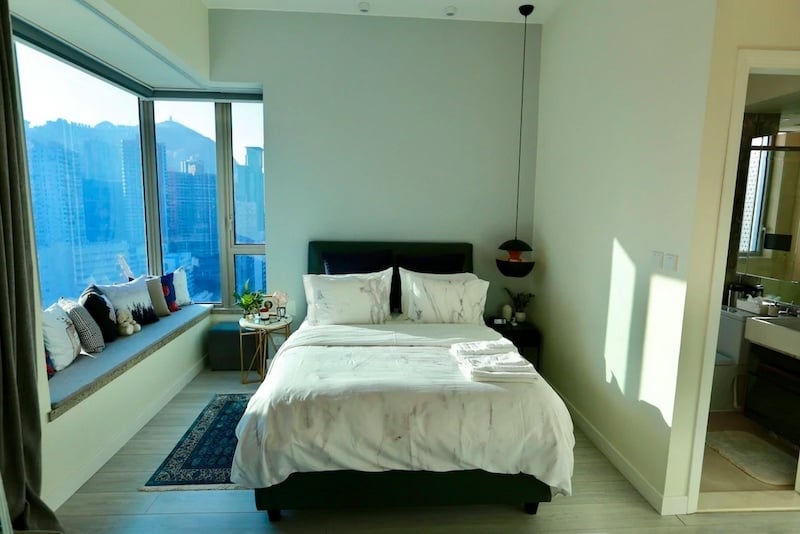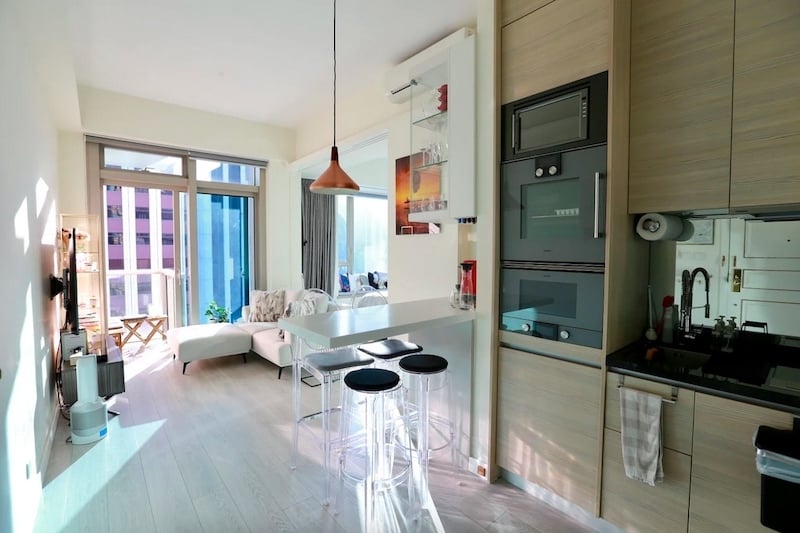 Listing name: New Luxury Modern Chic 1 BR Apt Wanchai by MTR
Listing type: Entire apartment
Max. no. of guests: 2
No. of bedrooms: 1
Expect a picture-perfect retreat in this luxe apartment in the Wan Chai District, the ideal choice for solo vacationers or couples. Already, we can imagine taking countless photos by the window with the Hong Kong cityscape in the background. But beyond its photogenic views, this home also comes with fantastic amenities, such as top-of-the-line kitchen appliances, high-quality linens, and a hotel-worthy bathroom. 
5. This charming family abode near Hong Kong Disneyland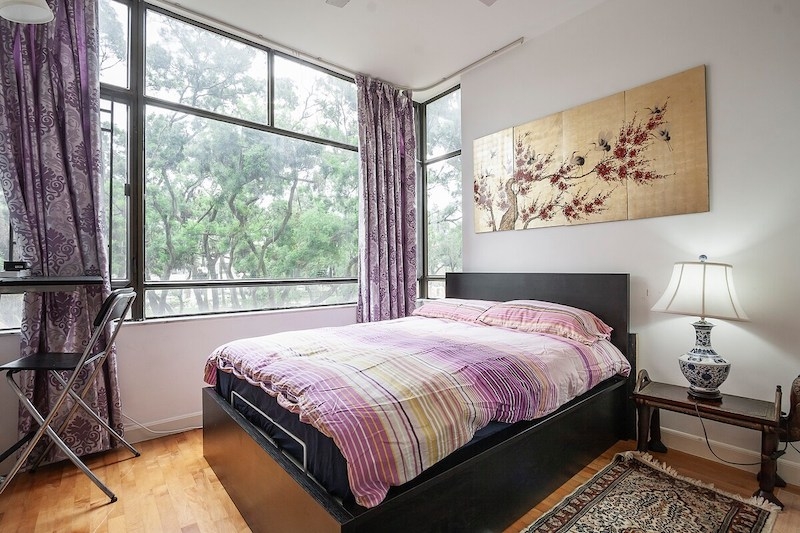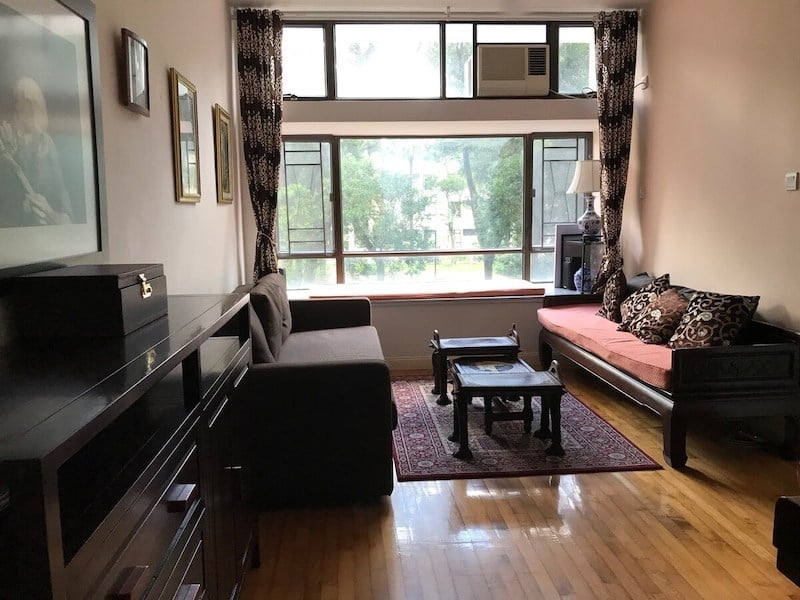 Listing name: 2BR family home with piano near Disney and Airport
Listing type: Entire apartment
Max. no. of guests: 6
No. of bedrooms: 2
If you're travelling with your family, then you're going to love this sun-filled home for your adventures in Discovery Bay. This Airbnb in Hong Kong features a grand piano that imbues the space with old-world charm. Meanwhile, the corners next to the large windows are perfect for curling up with a book or gazing at the lush greenery outside.
Another highlight of this family-friendly apartment is its proximity to a private beach and nearby hiking trails. Plus, it's also close to top attractions in the city, such as Hong Kong Disneyland and Tian Tan Buddha. 
6. This modern European-style family home in Yau Ma Tei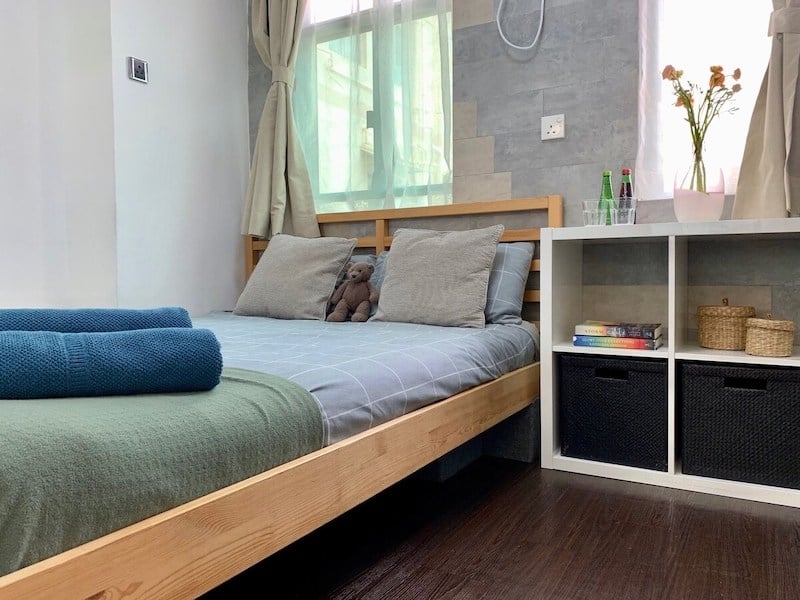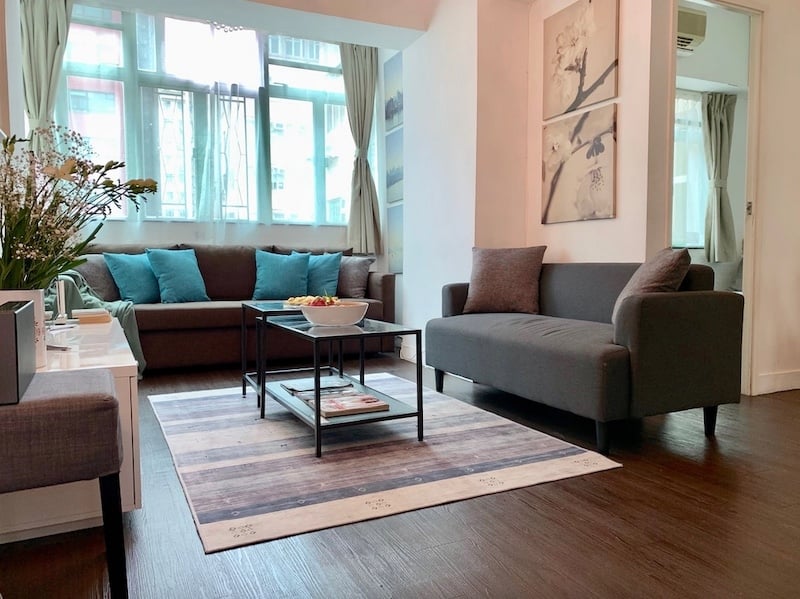 Listing name: MONTHLY OFFERS%%% 4BEDR/5BEDS/2BATHROOM KOWLOON
Listing type: Entire condominium
Max. no. of guests: 10
No. of bedrooms: 4
Subdued elegance is the dominant theme in this inviting four-bedroom home in Kowloon. Just a stone's throw away from Yau Ma Tei station, this updated European-style flat comes with sufficient heating, air conditioning, and king-sized beds in every bedroom to ensure you'll get comfy sleep each night. 
Although this Airbnb in Hong Kong is close to restaurants in Mong Kok, the kitchen is stocked with everything you'll need to prepare a hearty meal when you feel like staying in. 
7. This bespoke designer home close to Temple Street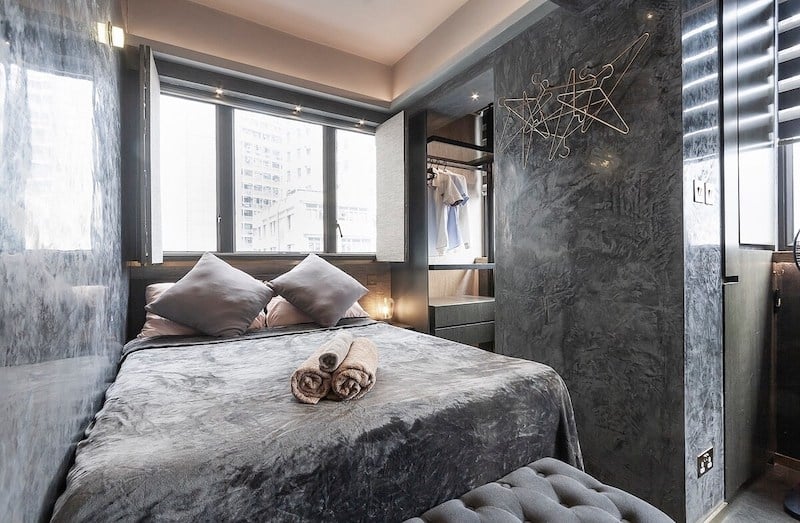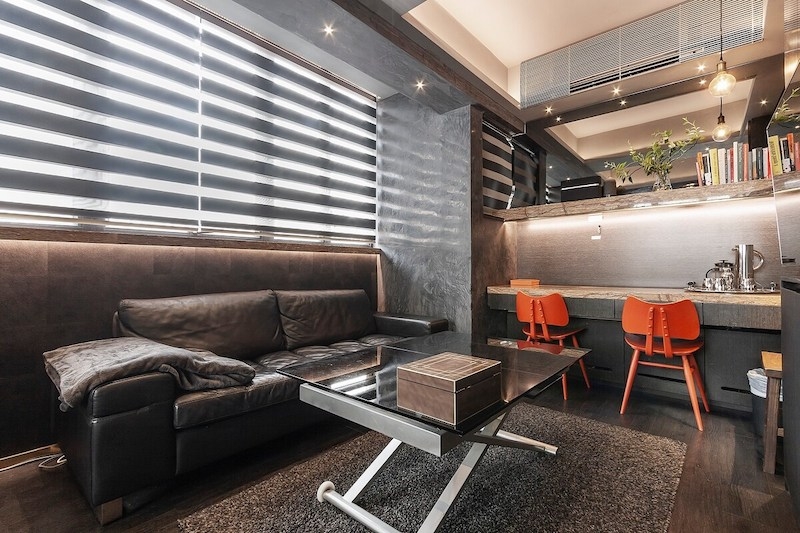 Listing name: Convenient designer apt with a view
Listing type: Entire apartment
Max. no. of guests: 3
No. of bedrooms: Studio
Design lovers and artsy travellers will have a grand time in this sophisticated studio close to Jordan Station. From the coffee-slash-dining table and the brick-tiled bathroom to the Venetian plaster, this sleek apartment has all the fittings of a designer apartment and more. 
Modern amenities such as the De Dietrich and Elica kitchen appliances and the Bowers & Wilkins speakers help to create a luxurious stay for travellers. What's more, this home also enjoys a convenient location near Temple Street Night Market, which is famous for its colourful shops and delicious street food. 
8. This chic, plant-filled oasis in one of Hong Kong's hippest neighbourhoods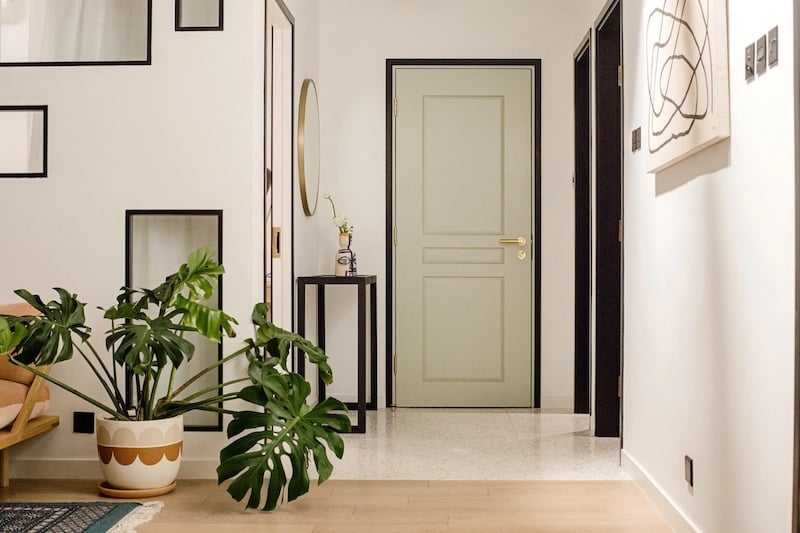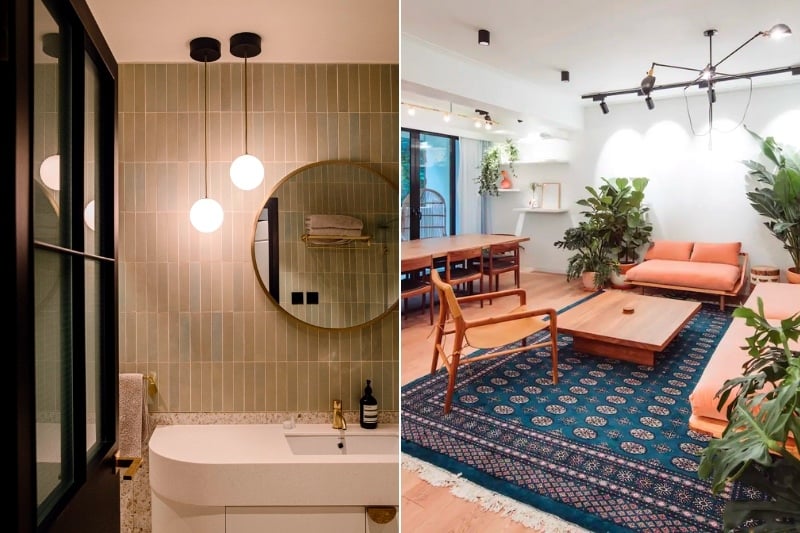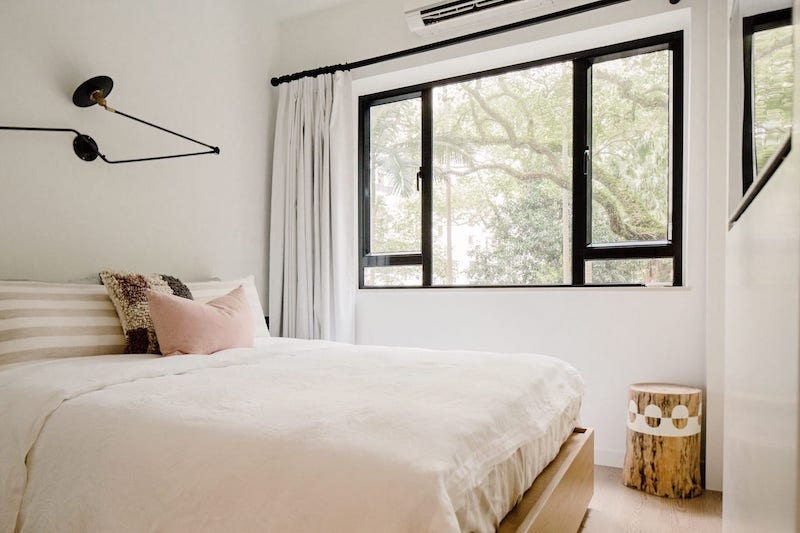 Listing name: Green House | Design Home | 1000sqft | 2BDR
Listing type: Entire apartment 
Max. no. of guests: 4
No. of bedrooms: 2 
Travellers with green thumbs will surely appreciate this refreshing, plant-filled apartment, which stands across a beautiful garden in Sai Ying Pun. It has everything you'll need for a relaxing stay, including a dedicated workspace and fast WiFi for remote workers. More importantly, it offers a cosy space for travellers who want to experience peace and quiet in Hong Kong, from sipping coffee on the balcony to escaping the hustle and bustle of the metropolis for a weekend. 
9. This spacious apartment with breathtaking ocean views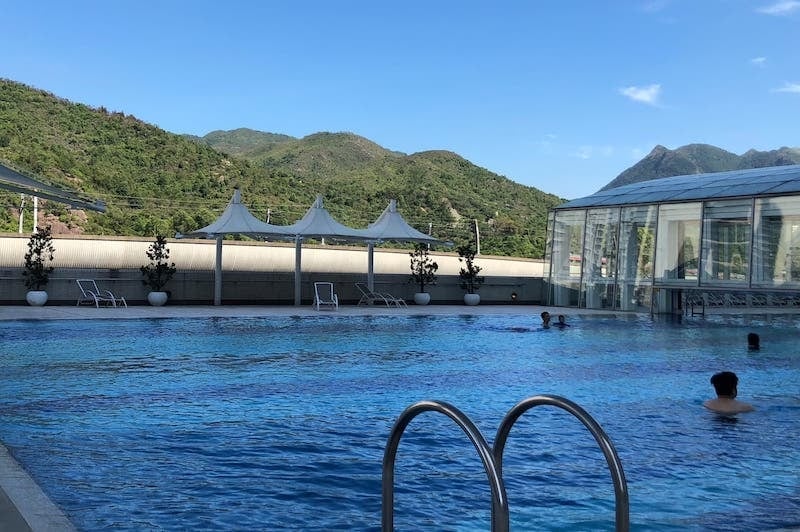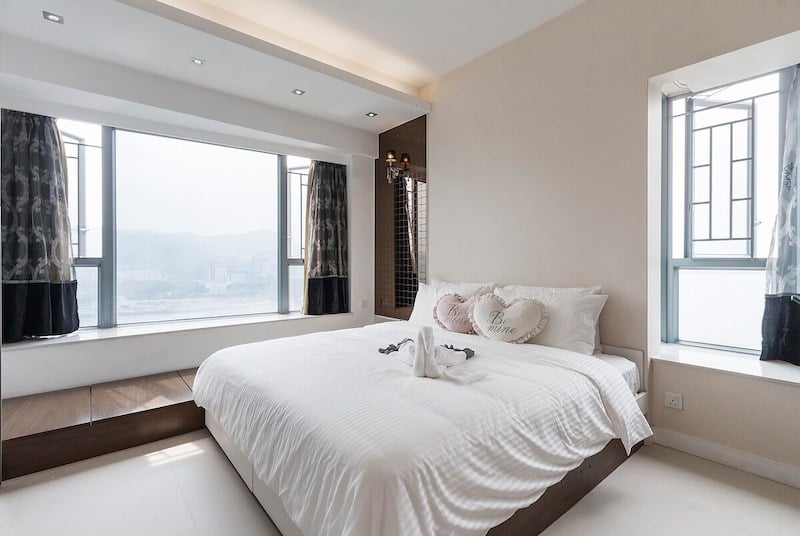 Listing name: 住一个心旷神怡的家
Listing type: Entire apartment
Max. no. of guests: 7
No. of bedrooms: 3
Vibrant walls, well-curated furniture, and a view to die for — these perks are all in store for you when you book a stay in this contemporary apartment in Sha Tin District. Inside, the furniture in this spacious house is noticeably minimal, but the magnificent 180° ocean views make it worth the stay. 
Fitting up to seven guests, this Airbnb is situated in the New Territories, a quieter area than downtown Hong Kong. Still, you can easily reach Kowloon via MTR. In addition, the Hong Kong Heritage Museum and the Ten Thousand Buddhas Monastery are also nearby.
10. This fabulous house in a seaside village with mountain and beach views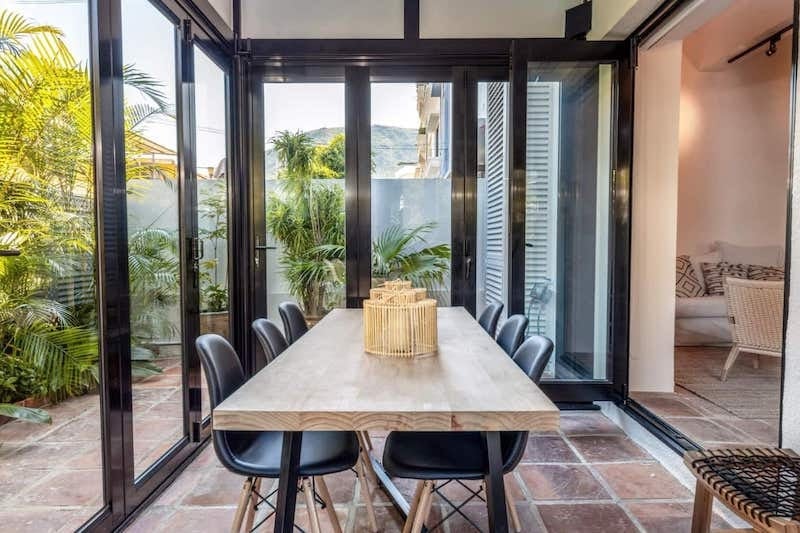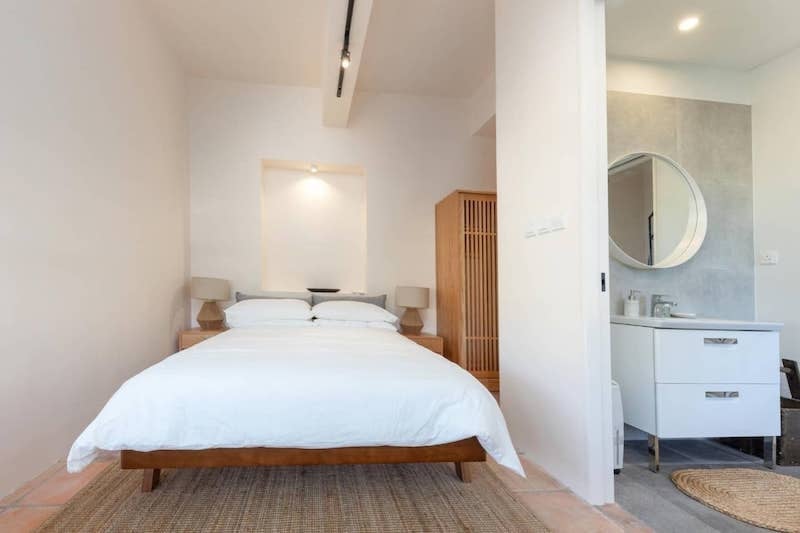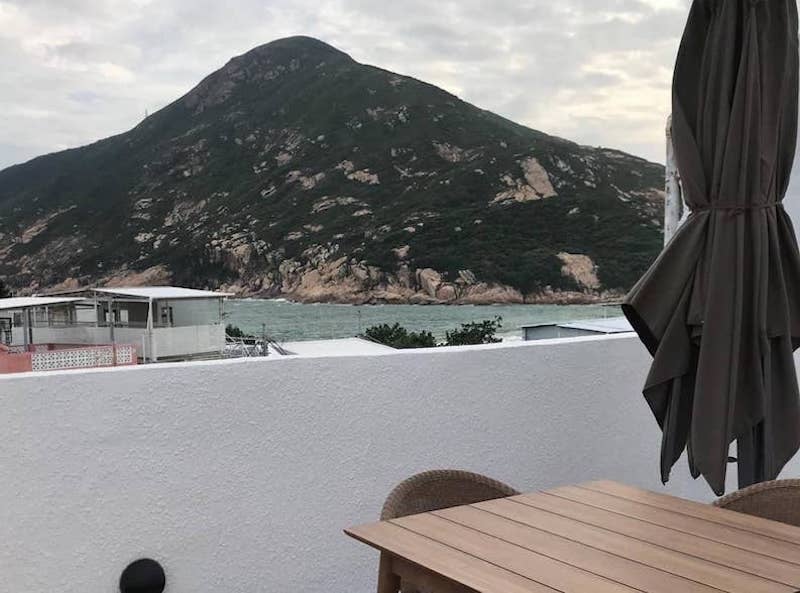 Listing name: Island house 
Listing type: Entire house 
Max. no. of guests: 4
No. of bedrooms: 2 
Aptly described as the "Island House," this fabulous two-bedroom house amazes visitors with its stunning ocean views from the balcony. Located along the southeast coast of Hong Kong Island, it features an open-concept living area with two bedrooms, an outdoor dining area, and a garden. 
Up to four guests can stay in this seaside home. Whenever you're ready to soak up the sun and feel the sand between your toes, you're less than five minutes away from the nearest beach. 
Also read: 10 Stylish Airbnbs in Shanghai That You Have to Check Out
Did you find the right Airbnb in Hong Kong for you? We know it's difficult given all these incredible choices, but take your time and keep this list close to you as you plan your future getaway.