Singapore's known for many things: its clean and green environment, rich and unique history, and variety of scrumptious cuisine, just to name a few. But iconic landmarks and typical touristy spots aside, the city has its fair share of under-the-radar attractions too. These attractions don't get as much attention as they probably should, which is the reason why they need to be on your list of places to visit the next time you're in the country! Let's find out what's so special about them.
1. Khatib Bongsu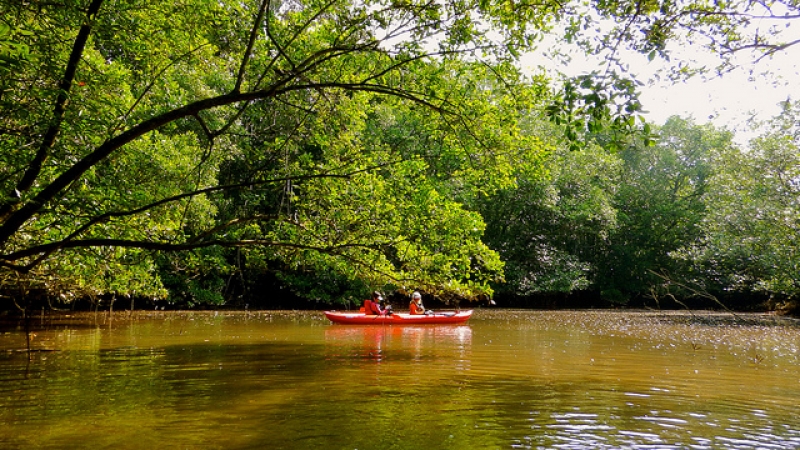 You don't have to be under the sweltering heat or on another island to kayak in Singapore. At Sungei Khatib Bongsu, Singapore's largest mangrove riverine, you can kayak along the calm mangrove lagoons while sheltered by the forest canopy. The waterways may be confusing as the swamp is huge, but fret not – you can always sign up for a guided tour online so you won't paddle down the wrong route.
2. Haw Par Villa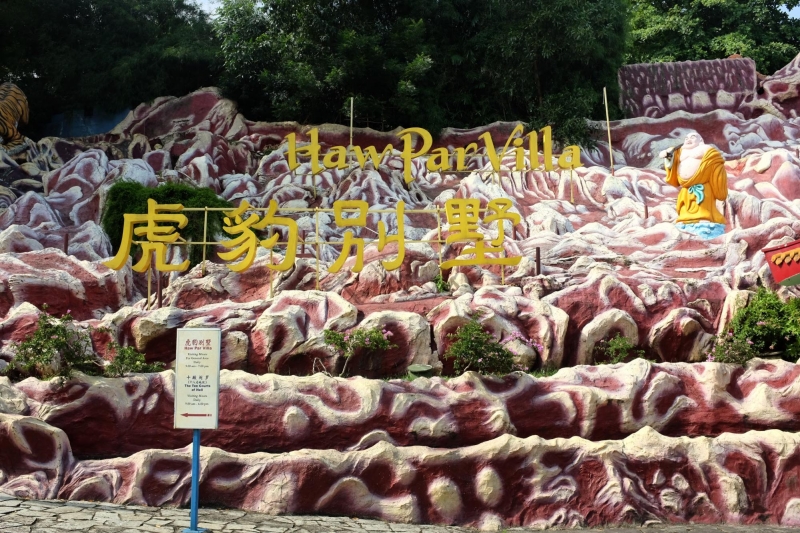 Want to know what happens after death? Don't miss out on a trip to Haw Par Villa. Instead of your favourite characters and heart-dropping rides, you'll find over 1,000 statues and 150 dioramas depicting Chinese folklore and mythology at this peculiar 8.5 hectare theme park built back in the 1930s by the developers of Tiger Balm. When you're there, make sure to check out the infamous Ten Courts of Hell attraction to find out your (possibly gruesome) fate in the afterlife.
3. Joo Chiat/Katong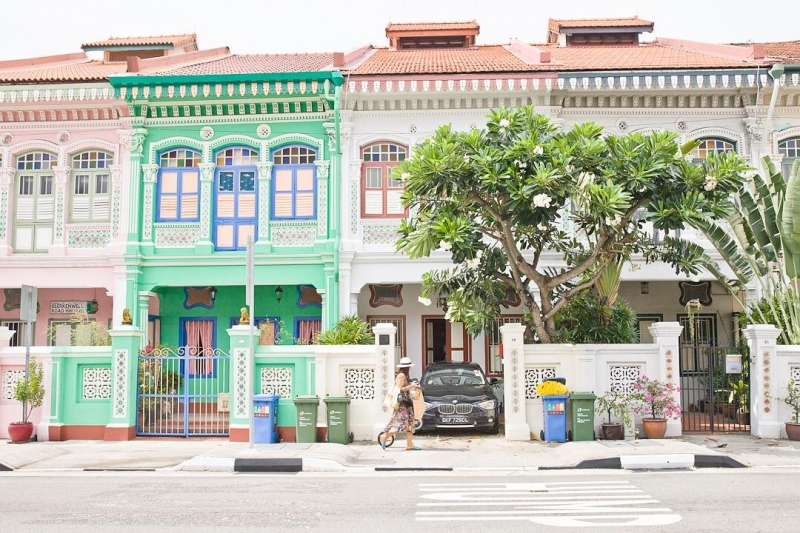 Looking for a quaint neighbourhood to explore on a fine afternoon? Put Katong and Joo Chiat on the list. Discover local Peranakan culture as you stroll through the rows of pre-war shophouses, restaurants, and stores that showcase the deep history and heritage of the Straits Chinese. Feast on the best of Singapore's authentic Nyonya cuisine, and treat yourself to a hearty bowl of Katong Laksa (Singapore's take on Nyonya Laksa). This dish is well-loved by locals and tourists alike – we promise your taste buds will be in for a real treat!
4. Gardens by The Bay East

Bring up Gardens By the Bay and most will think of the vast flower fields in its Flower Domes, or its iconic sky-high Supertrees that look as if they belong in a children's fairytale. Not many know of Bay East Garden – a park sitting across the waterfront, offering spectacular views of the Bay South Garden against the Marina Bay skyline. Spanning over 32 hectares, the Bay East Garden offers a tranquil retreat to those escaping from the city bustle, and a wide space for families to have a picnic, where the kids can cycle and play around. Best part? It's open 24/7.
5. Wild Wild Wet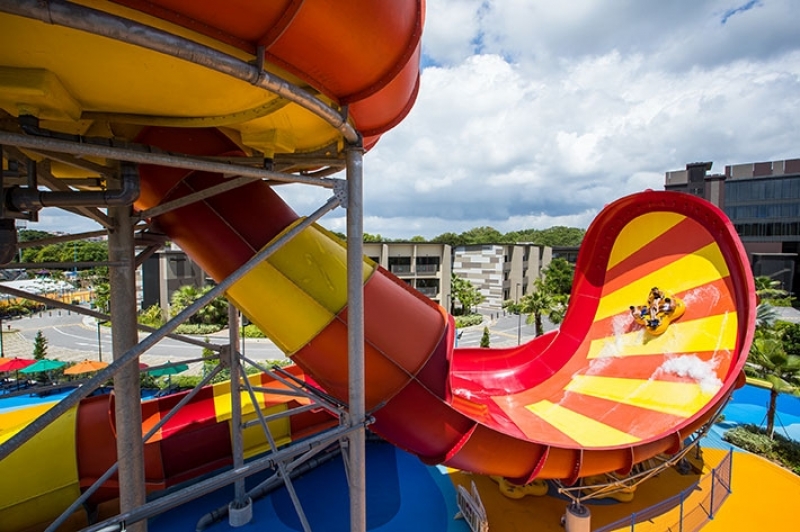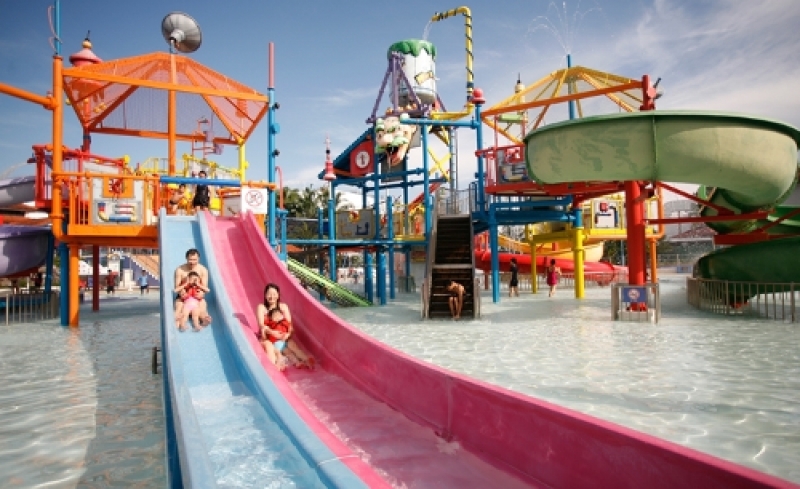 A trip to Singapore is incomplete without a visit to a water theme park. Honestly, how can you say no to a splashing good time in this tropical heat? Adventure Cove often steals the limelight when it comes to water theme parks in Singapore, but don't be fooled: Wild Wild Wet's just as great, and dare we say: even more fun. Located in Downtown East, amidst other entertainment options, this water theme park has a wide array of fun attractions, including rides for both the brave and the weak. Plus, you'll find lesser crowds here (that means shorter queues!) and more options for the younger ones (not many parks do, let's be real). Doesn't it sound like the perfect place for family fun already?
6. Gillman Barracks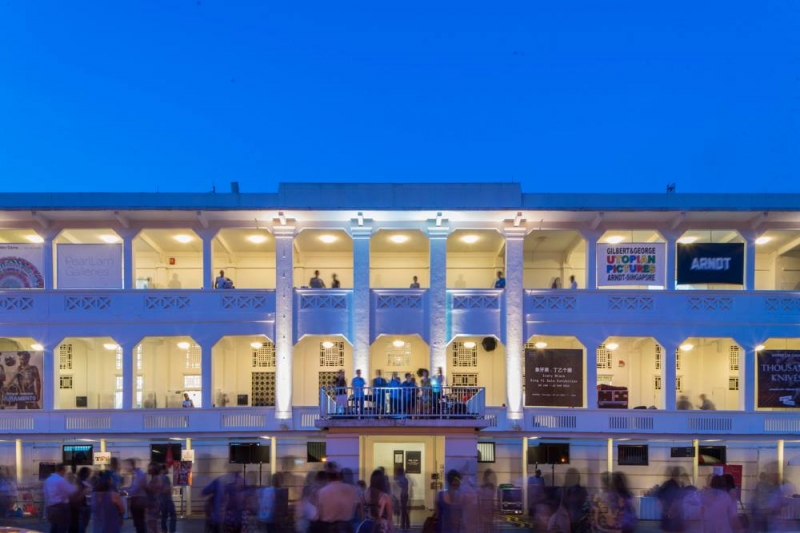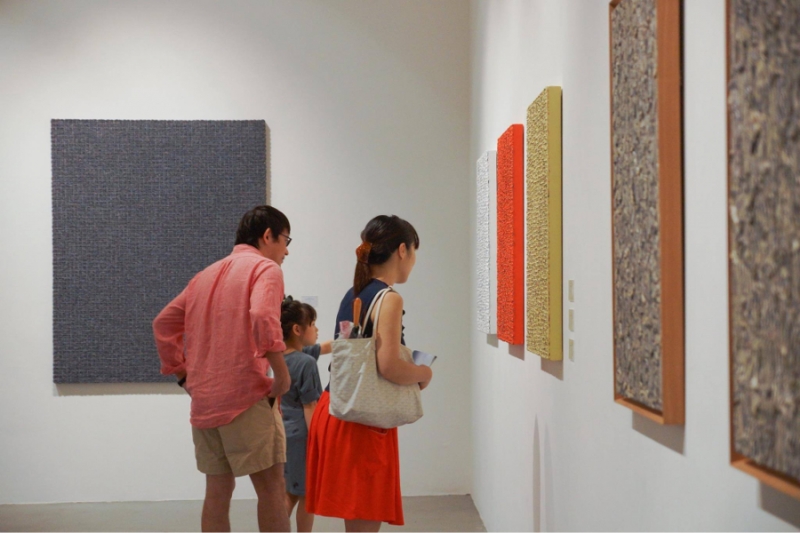 Art enthusiasts, don't forget to include Gillman Barracks in your list of must-visit places. Once a British military camp, the space is now a museum for contemporary art exhibitions and collections across Asia. Besides its unique colonial architecture and quiet location far away from the crowd, the museum's bi-monthly Art After Dark event makes Gillman Barracks well worth a visit. Speak to some of the artists in person, catch live music performances, and unwind with a glass of champagne under the stars.
7. Kusu Island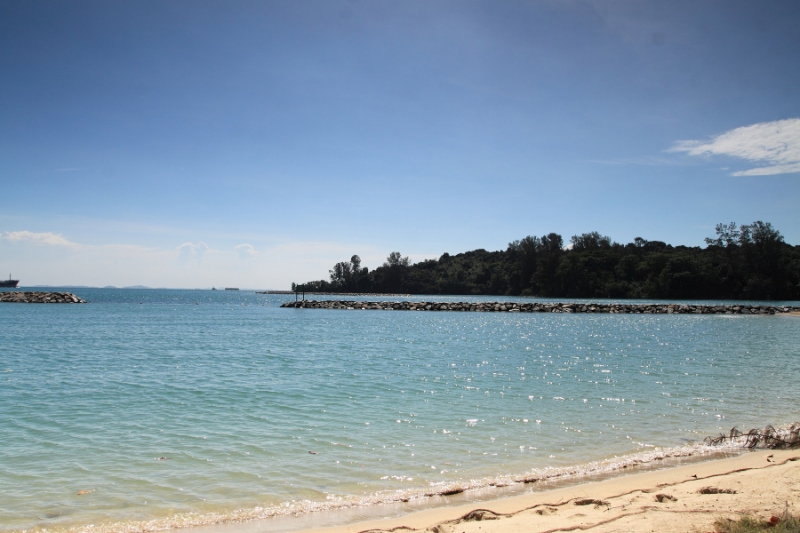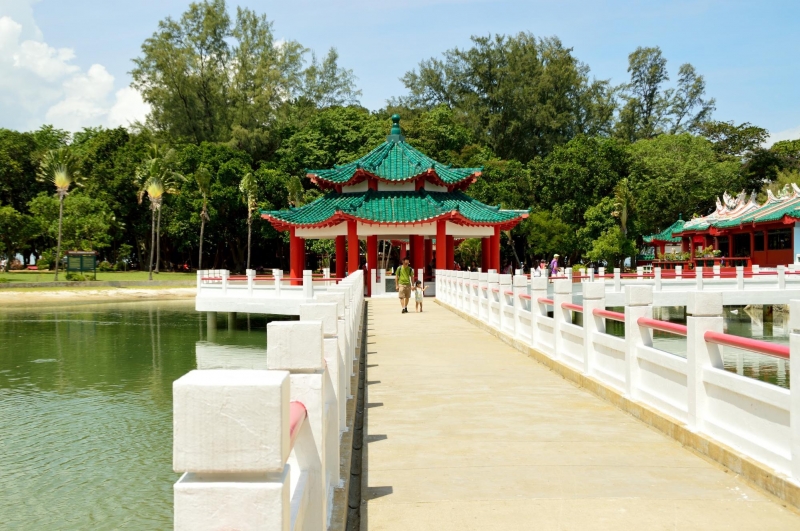 Forget Pulau Ubin for a moment, and embark on a heritage field trip to Kusu Island, a laid-back tropical island just off the coast of Singapore. The island's best known for its mythical origins (which explain the abundance of tortoise statues) and the Da Bo Gong Temple where many visit to pray especially during the annual Kusu pilgrimage season. Religious sites aside, there are many serene swimming lagoons and sandy beaches on the island where visitors can snorkel or hold a picnic.
8. Tiong Bahru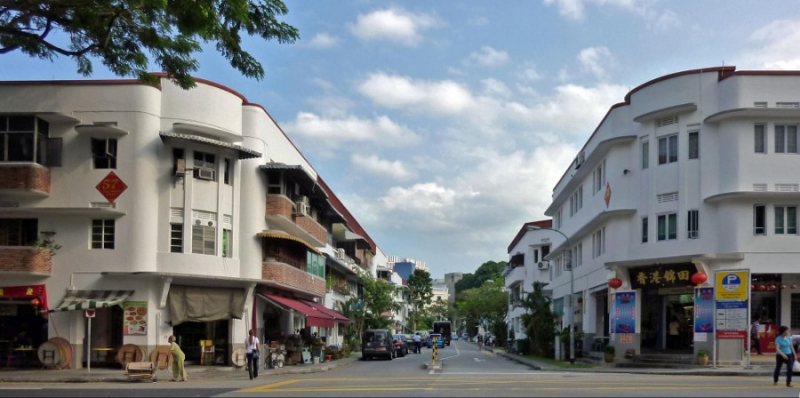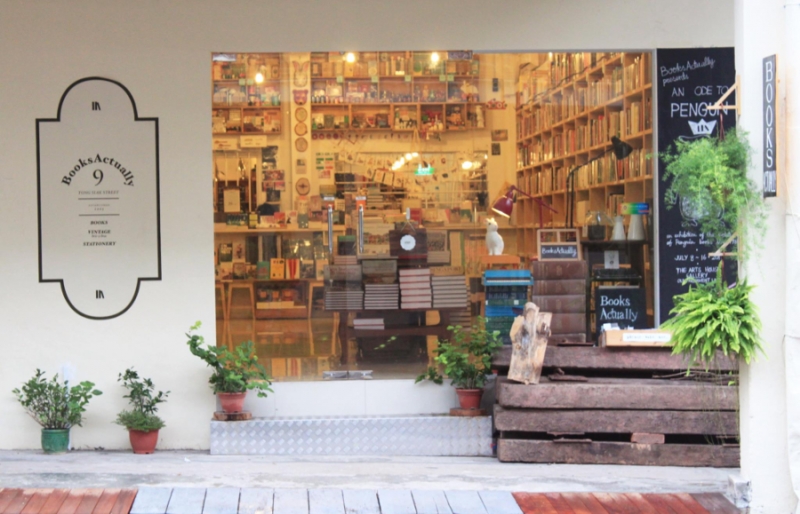 Venture out of the city centre and into the heartlands, and you'll find Tiong Bahru. Packed with an idyllic atmosphere, this low-key neighbourhood is home to many trendy up-and-coming businesses, and Tiong Bahru Food Market and Hawker Centre, where you'll find some of Singapore's best affordably-priced hawker fare. Besides trying out the famous Lor Mee and Nasi Ayam Penyet, we suggest spending a few hours strolling through the quaint housing estates nearby and dropping by BooksActually to check out local fiction and literature.
9. Singapore Botanic Gardens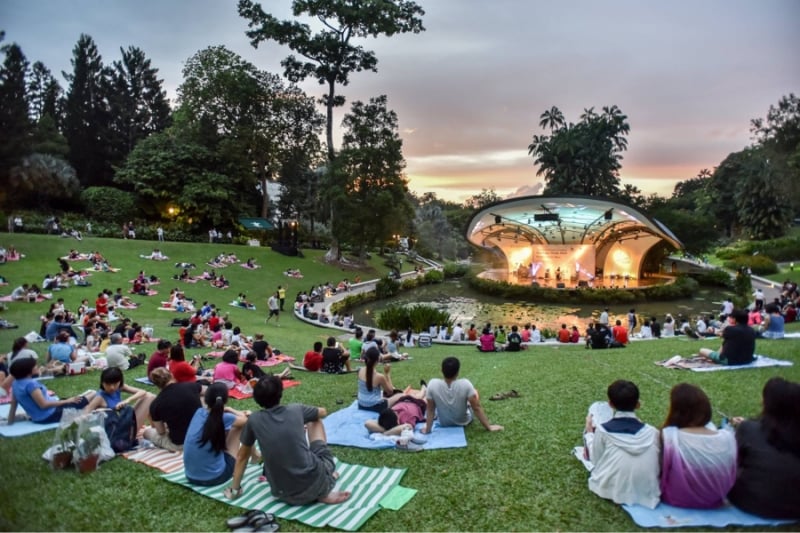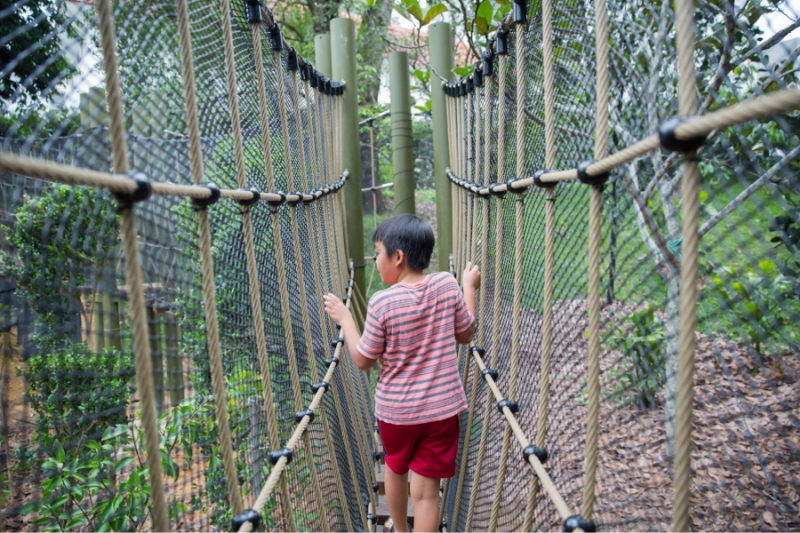 Though it receives lesser love compared to the world-known Gardens By the Bay, The Singapore Botanic Gardens still holds the country's first UNESCO World Heritage Site title and is the oldest natural garden, with its establishment dating back to 1859. Several attractions lie within the 74-hectare area, including the National Orchid Garden (the world's largest orchid garden). Pop by on weekends to catch a free live performance by the Singapore Symphony Orchestra on the Symphony Lake, and for those with kids, head over to Jacob Ballas Children's Garden for a fun yet educational experience.
10. Maxwell Food Centre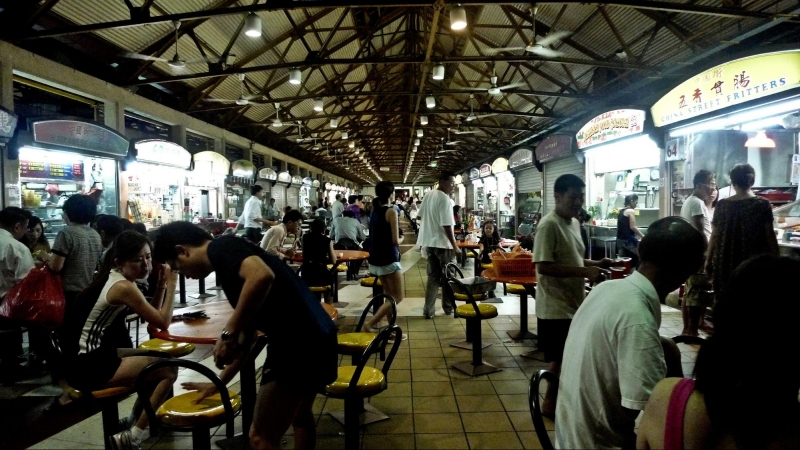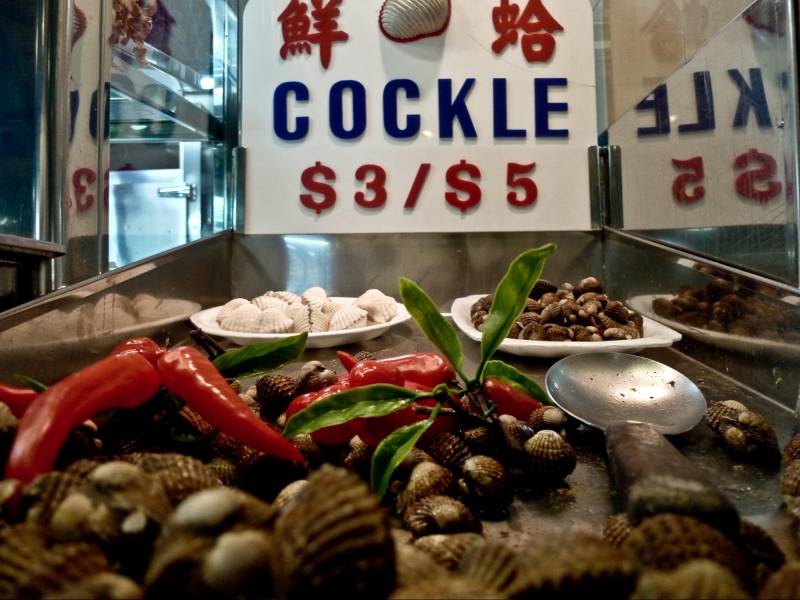 Need your Singaporean hawker food fix? At Maxwell Food Centre, you'll find the real deals, like the famous Tian Tian Chicken Rice – which mind you, won over Gordon Ramsay's fare on his last visit to Singapore! Other stalls worth checking out at this Tanjong Pagar-based hawker centre include Guan's Mee Pok, Zhen Zhen Porridge, and Weng Pancake. P.S. If you're planning to explore Chinatown, you may want to mark Maxwell as a starting or ending point, as it's only a seven-minute walking distance away!
Now that you've checked out all the underrated places in Singapore with your family, it's time to give yourself a little treat and check yourself into a highly-rated hotel like Holiday Inn Singapore Atrium! A hotel with world-class amenities, Holiday Inn Singapore Atrium is ideal for family holidays be it with babies, toddlers, or teenagers. Another reason why you should check out this hotel Holiday Inn Singapore Atrium with your family is that kids under 12 can stay and eat… for free!
On top of that, families can request for a rollaway bed in the guest room if needed or opt for the luxurious Executive Suite on the top floors.
Albeit a tiny island, Singapore's abundant with a ton of places to go, things to do, and things to eat. Some are a little less known than others, perhaps that's what makes them so special. So go ahead and venture deep into the quieter streets the next time you're here. You may just find something right up your alley – pun not intended!