Some people look for interesting historical monuments while overseas. Some of us look out for delicious food. And some of us look out for places with cute animals while we are travelling so we can go "aw" and then Instagram pictures to make our friends jealous. With everything from swimming pigs to owl cafes in Japan, I dare you not to find these places irresistible.
Also read: 10 Exotic Animal Encounters Around the World
1. Zao Fox Village, Japan
These foxes are just so adorable, it is impossible to not add them to this list.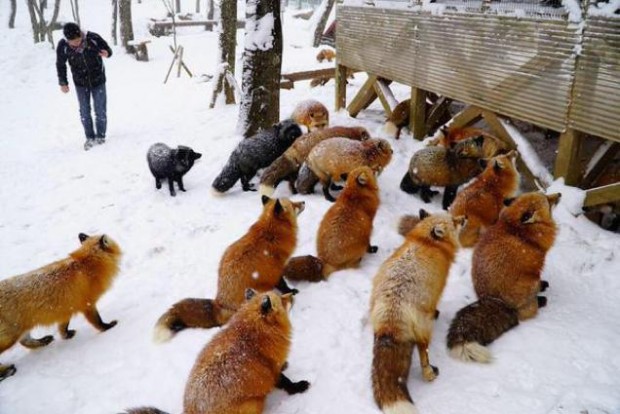 Image credit: Unmotivating
Zao Fox Village is located in Miyagi Prefecture. It is a sanctuary to about a 100 free-roaming foxes. Visitors may purchase food for 100 yen to feed the foxes in the sanctuary although there are some rules visitors have to adhere to before feeding the foxes, like not allowing the foxes to eat straight from the visitor's hands.
2. Okunoshima, Japan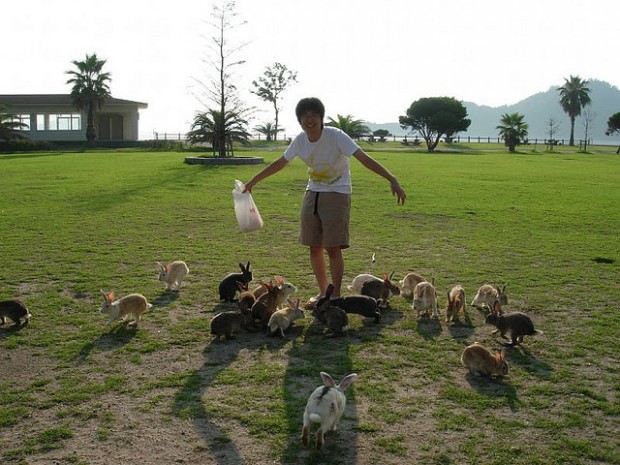 Image credit: Takaaki Nishioka
Okunoshima, also known as Japan's Bunny Island, is a small island located in the Inland Sea of Japan. Although Okunoshima used to house a chemical weapon facility, the island now attracts people who want to hang out with the bunnies. Should one day with the rabbits be insufficient, there is even a resort for you stay in overnight.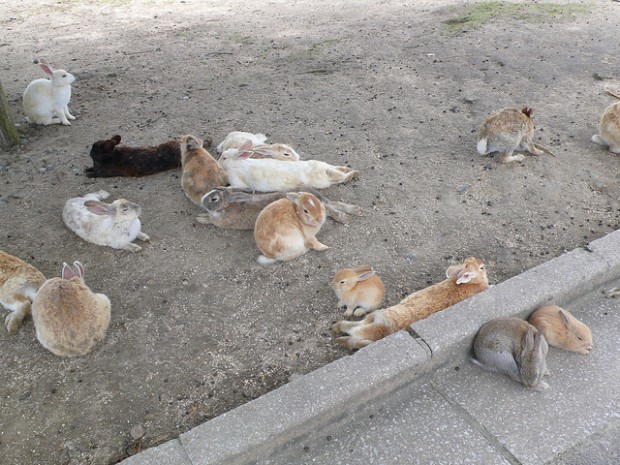 Image credit: Laura Appleyard
Beware though- the rabbits can get quite scary when they get hungry…
 3. Aoshima, Japan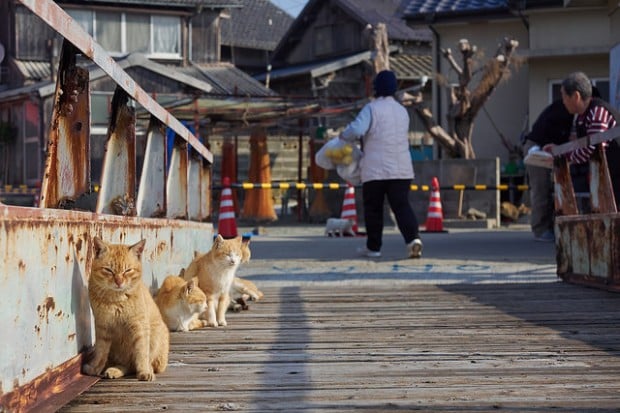 Image credit: rahen z
Aoshima is one of a few "cat" islands in Japan. In Aoshima, the number of cats outnumber the human residents of the island six to one.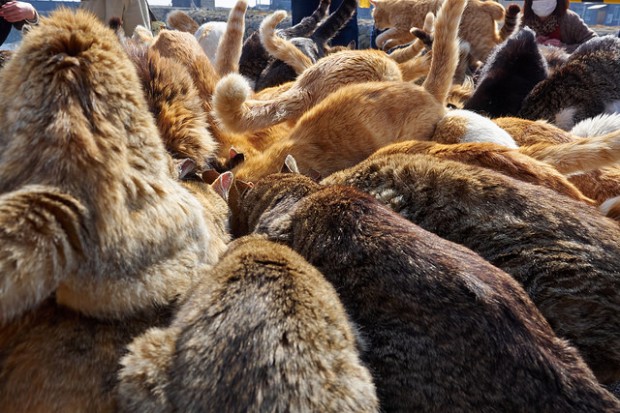 Image credit: rahen z
Although the cats were initially introduced to kill mice on the island, the cats eventually multiplied and took over the island as there were no natural predators of cats.
 4. Cat Village Houtong, Taiwan
Houtong Cat Village is a village one and a half hours away from Taipei by train. Upon arrival, you will find that everything in this village is cat themed.
Image credit: Travis Wise
And of course, cats can be found everywhere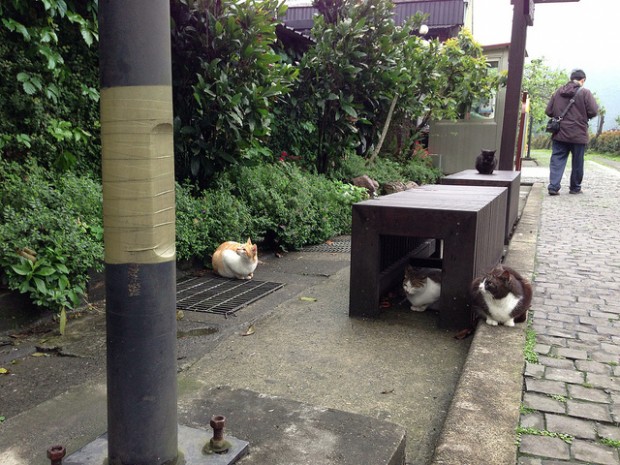 Image credit: jslander
All cat lovers, you have to visit this village!
5. Miyajima, Japan
While Miyajima is officially named Itsukushima, the name Miyajima has stuck even locally and the name is now used on all ferry and train tickets. This island off Hiroshima is famous in Japan for the orange torii gate in the water in front of the Itsukushima Shrine but what we're really after is a look at the free-roaming deer which can be spotted all over the island.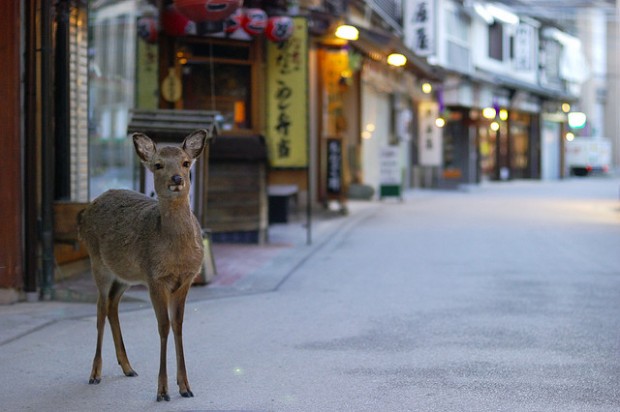 Image credit: Richard Fisher
Ever wanted to admire deer up close? Well, you can here.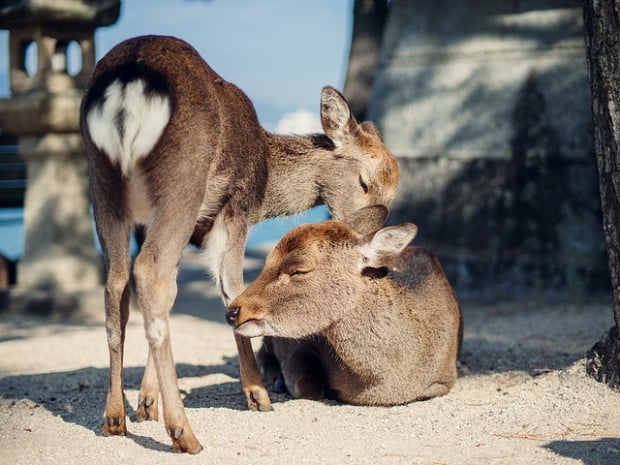 Image credit: Zhao !
Visitors to Miyajima should note that they are discouraged from feeding the deer.
6. Big Major Cay, Bahamas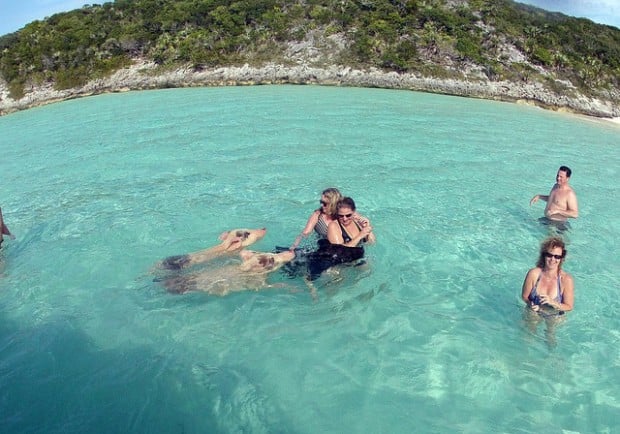 Image credit: Tam Warner Minton
You can spot swimming pigs in the Bahamas on the Big Major Cay, an uninhabited island in the Bahamas. The pigs have been flourishing on the island as locals and tourists bring them food. The pigs will swim out to incoming boats for food so when you visit do not forget to bring a snack for the pigs.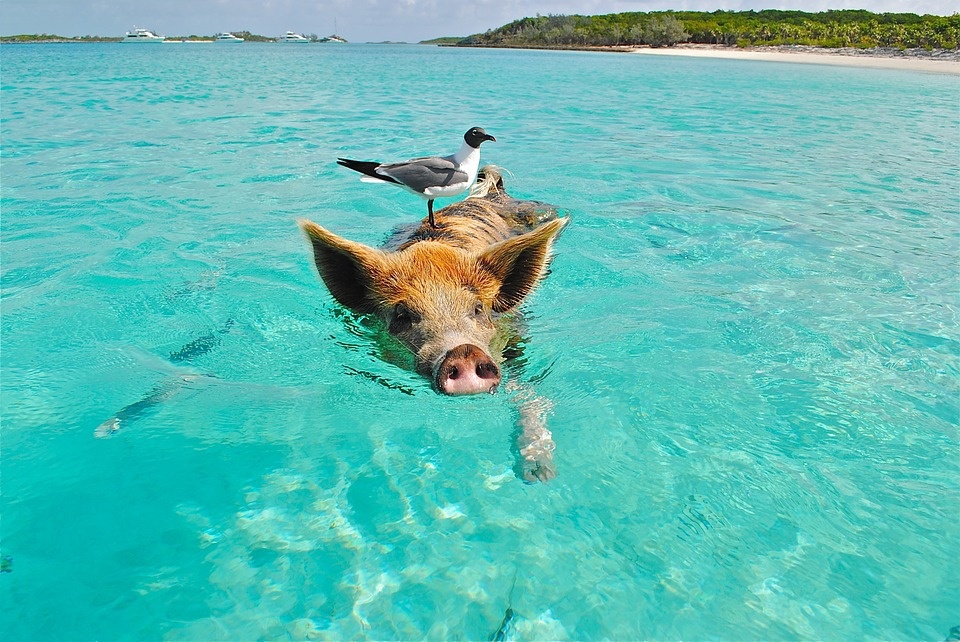 7. Assateague Island, USA
Assateague Island is an island in Maryland in the United States that is home to some tough feral horses. Feral horses are horses that have domesticated ancestors but are now living in the wild.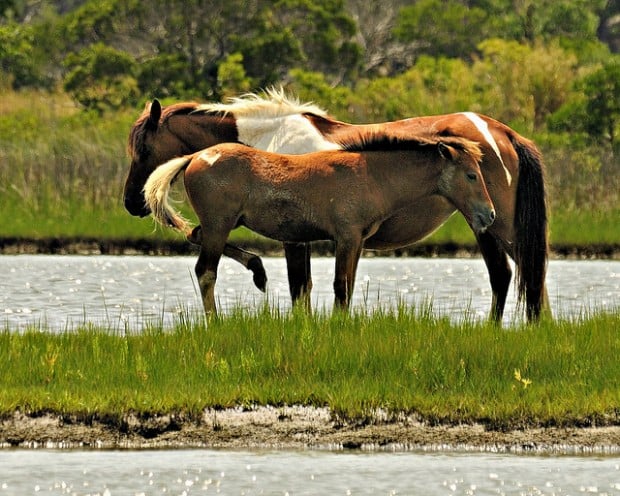 Image credit: hjhipster
While you are allowed to see the horses from afar, it is recommended that you do not try feeding them as there have been visitors who have sustained injuries from trying to feed the horses. Additionally, by feeding the horses you will do the horses harm as they will come to expect food from humans. This may cause the horses to get killed in traffic accidents.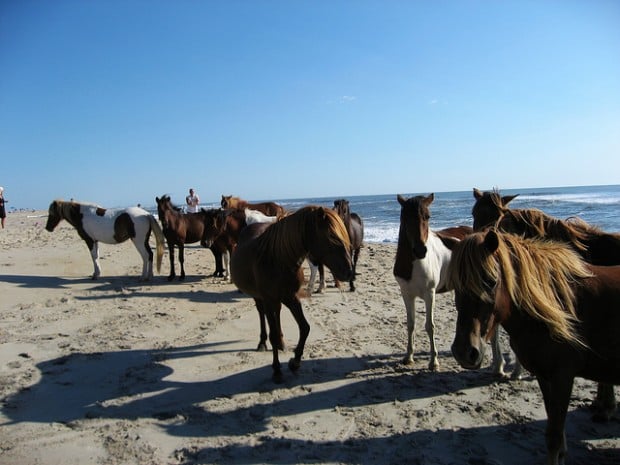 Image credit: Mrs Gemstone
8. Cayo Santiago, Puerto Rico
Monkey lovers ahoy!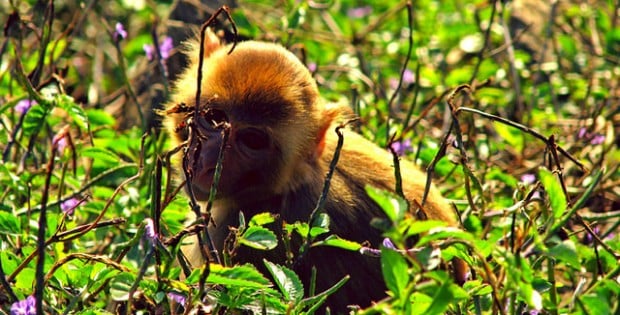 Image credit: BDNf cynocephale
Cayo Santiago in Puerto Rico, also known as Isle of the Monkeys, houses a free ranging troop of about 1200 rhesus macaques. Released in 1938, the number of monkeys on this island has since doubled and the island is still a research centre for a few universities.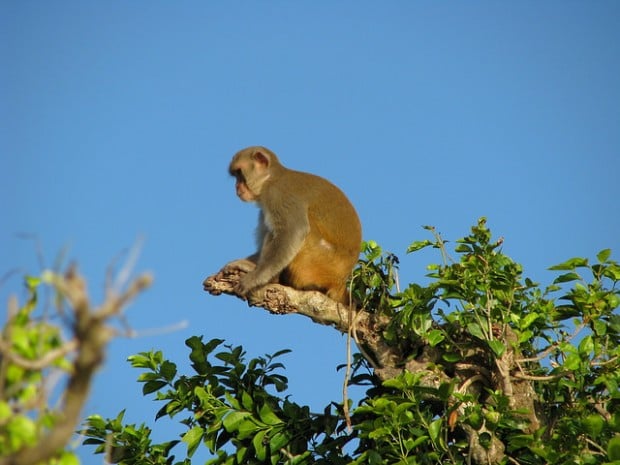 Image credit: BDNf cynocephale
While visitors are not allowed on the islands since the monkeys carry hepatitis B which can be transmitted to humans, you can still take a kayaking trip near the island to take a closer look at the monkeys.
9. Runde Island, Norway
This island in Norway is considered a haven for bird watching and it is not hard to see why. The island is a nesting spot for a large number of bird species, with the puffin being the most famous species.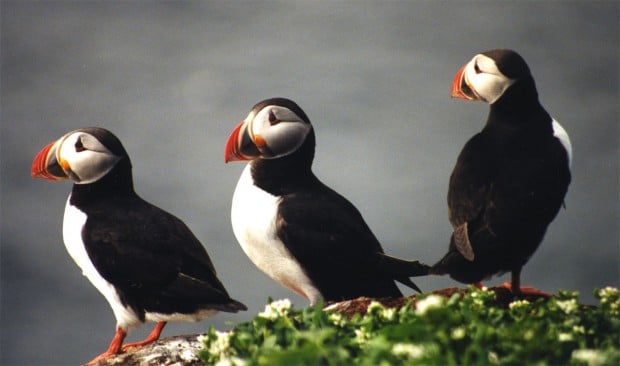 Image credit: Hanno
Puffins come to the island en masse between February to August for the nesting season. You can hike up via well marked trails to the bird cliffs to take a look at the puffins. Alternatively, you can also take a guided boat trip during the summers to see the puffins up close.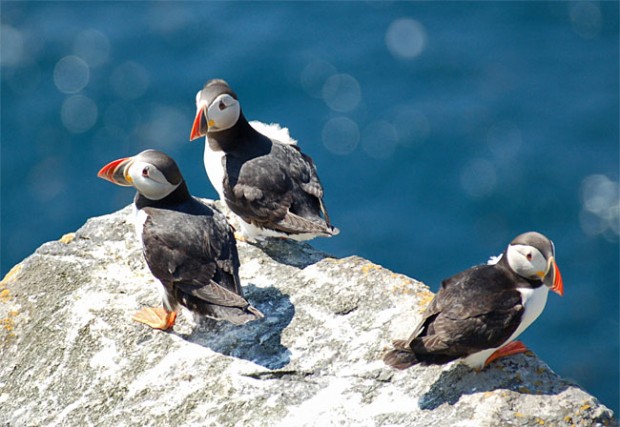 Image credit: T.Müller
Also read: Fox Island in Japan Pushes The Boundaries of "Cuteness"
10. Giraffe Manor, Kenya
Do you like giraffes more? Then travel to Kenya,  where you can live in the Giraffe Manor. Although the resort is beautiful, the Rothschild giraffes living near the manor are the true stars of the show.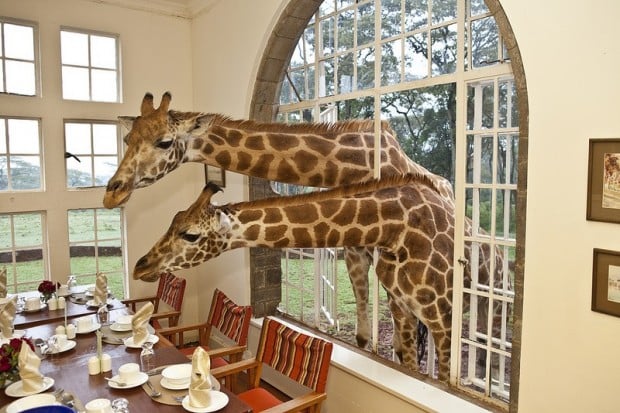 Image credit: The Giraffe Manor
At dawn and dusk, the giraffes will stick their heads through the windows for a small snack. And yes, visitors are allowed to feed giraffes through the windows and interact with the giraffes during those times.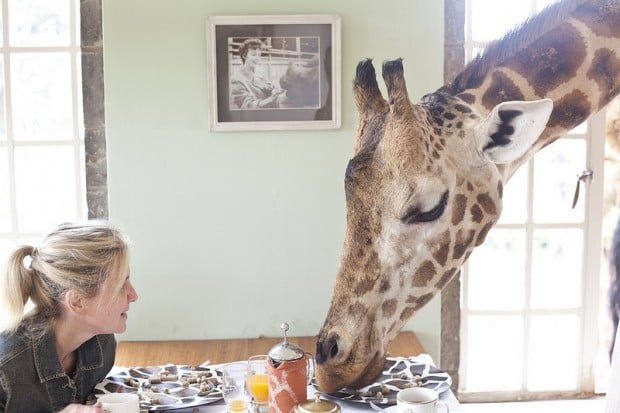 Image credit: The Giraffe Manor
And to add on to the cuteness level, there are also other activities for visitors to embark on like visiting the Sheldrick Wildlife Trust where visitors can interact with and feed other baby elephants.
11. The Sloth Sanctuary, Costa Rica
The Sloth Sanctuary in Costa Rica rescues both two-fingered and three-fingered sloths. The sanctuary started off when Luis and Judy Arroyo took in their first infant two-fingered sloth about 20 years ago.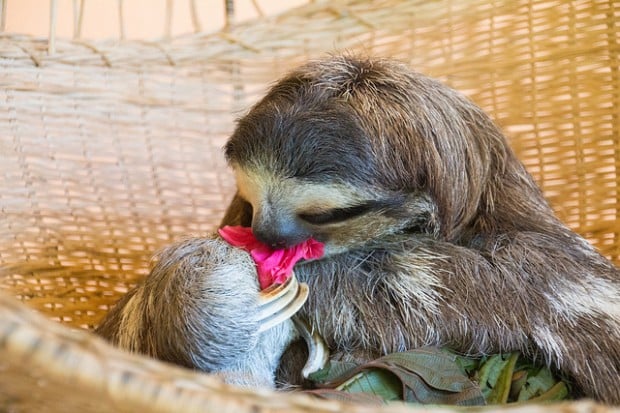 Image credit: Jenny
Since then, the Arroyos have rescued more than 500 sloths, with some 150 sloths still living on the sanctuary. These sloths generally have disabilities which make them unsuited to living in the wild. The sanctuary conducts tours as well so you have the opportunity to take a look at the sloths.
12. Fukuro no Mise, Tokyo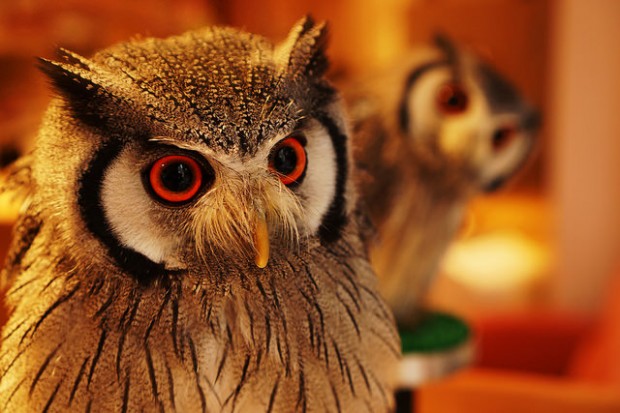 Image credit: Yuki Hirano
While Tokyo is home to many quaint animal cafes, did you know that they have owl cafes too?
Fukuro no Mise in Tokyo is an owl cafe and as its name suggests, patrons are allowed to interact with owls in the cafe.
As this cafe does not allow reservations, you have to turn up at the cafe and hope that there will be a slot for you to go into the cafe. However it is all worth it when an owl lands on your arm.
13. Thanks Nature Cafe, Seoul
With cat cafes becoming commonplace, one has to ask: What's next? Apparently this cafe has decided that sheep cafes are the next in a line of animal themed cafes.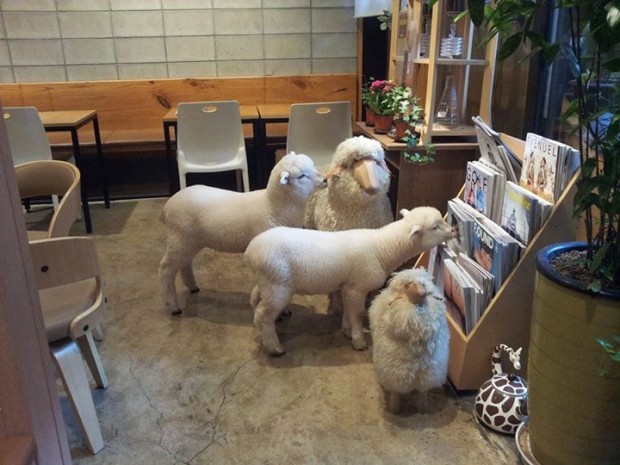 Image credit: Thanks Nature Cafe
Patrons are given the opportunity to interact with a small flock of sheep while they sip on their hot beverages. You can pet the sheep or simply enjoy being close to them.
Also read: 5 Cafes in South Korea You'll Absolutely Love
14. Pet Cafe, Hanoi
Instead of the normal pets available for cuddling in pet cafes, this pet cafe offers a wide range of reptiles for cafe patrons to interact with.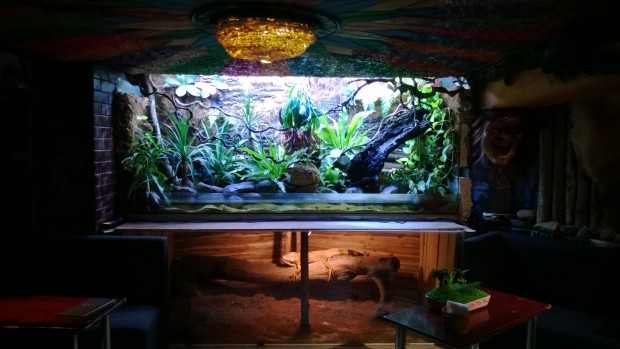 Image credit: Pet Cafe
You can play with a snake or you could have dinner with a tarantula while you look upon iguanas in glass tanks.
Of course, for those of us who don't find reptiles cute, there are more conventionally cute and cuddly animals like squirrels for you to dine with.
Also read: 5 Hipster Cafes to Visit in Hanoi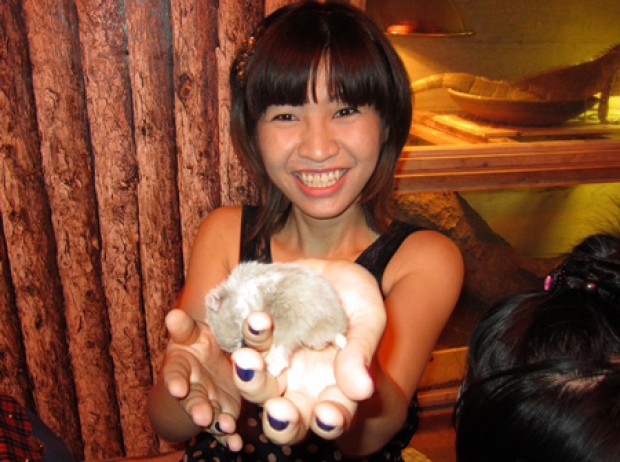 Image credit: DTI News
15. Eva Air's Hello Kitty Airplane
Okay, so this is not a definite location on the map. However, no one can deny that Hello Kitty is the epitome of cute.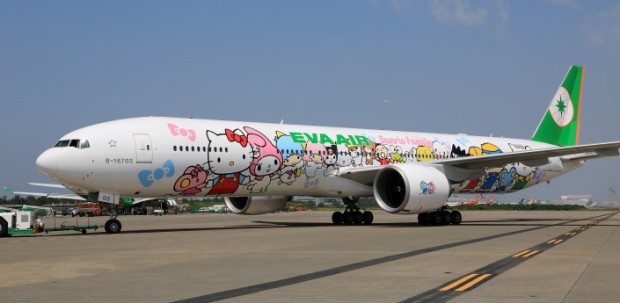 Image credit: Eva Air
When you come onto the jet, you will be greeted with a row of gray seats with Hello Kitty Pillows.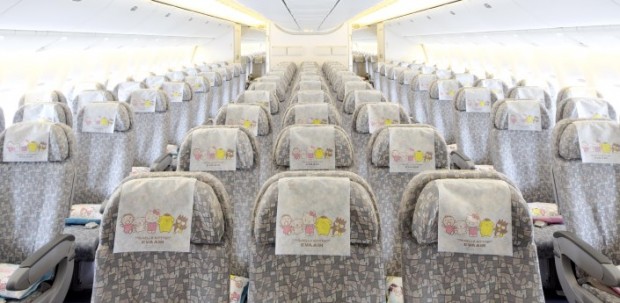 Image credits: Eva Air
Even the meals are not complete without Hello Kitty fishcakes.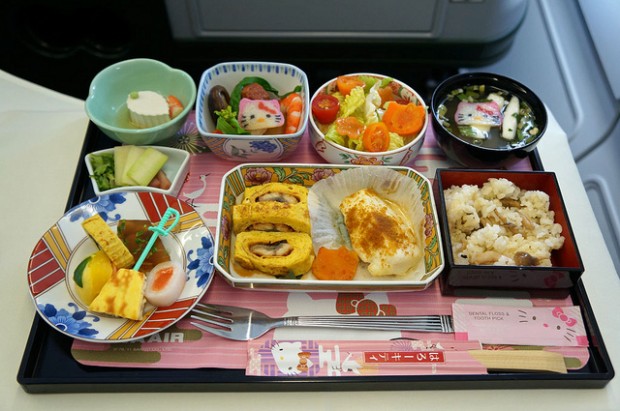 Image credit: Luke Lai    
Now that's a flight which I would call cute.
So here is our list of the 15 cutest places on earth! Which place would you like to go to the most? Tell us in the comments below. And if you'd like to head down to Japan (which has the most cute places on this list), check out the cheapest plane tickets to Japan.