If you're been living off of vacation rentals while travelling, surely you've wondered about how to get free Airbnb stays that span a few months to a year. Particularly useful for digital nomads, this might seem impossible at first. For one traveller, all it took was sheer luck, when she became the billionth Airbnb guest and got the coveted privilege as a prize.
Launched in 2007 in San Francisco, California, Airbnb marked a billion guest arrivals at Host listings in September 2021, coinciding with this year's World Tourism Day. As a surprise, one of the platform's founders, Brian Chesky, granted US$50,000 worth of Airbnb credits to a certain Eva, a traveller from Tübingen, Germany.
Also read: Meet The Girl Who Travelled Overland from Indonesia to Africa
"Congratulations to Eva on being the billionth guest arrival! We look forward to connecting one billion more guests with Hosts around the world to foster the sense of discovery, connection, and belonging that only travel can bring," Airbnb said in an official news release. The specific destinations where the credits would apply are undisclosed.
What's included in the billionth Airbnb guest prize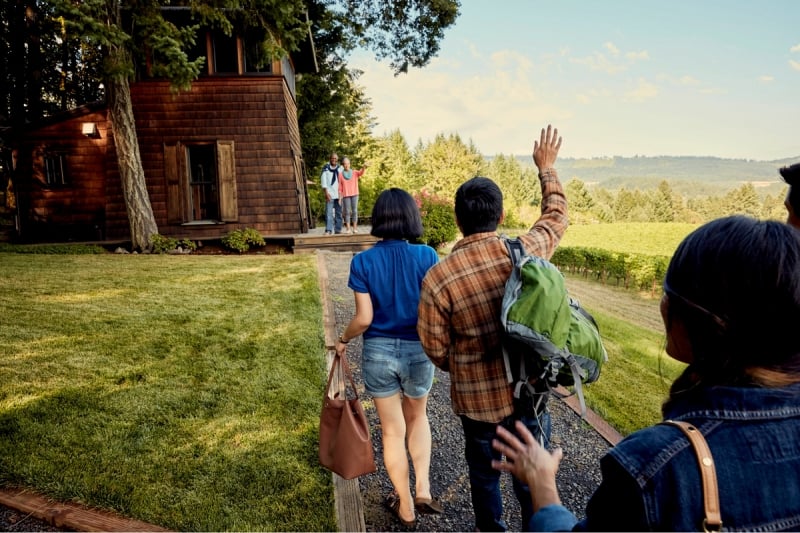 The credits would allow Eva to travel around the world on different Airbnbs for the entire 2022. It does not cover flights, transportation, and travel incidentals, which the traveller must pay for on her own. "I am thankful for the Airbnb community as it provides me with the opportunity to feel welcomed all over the world," she said.
Moreover, the Airbnb coupon credit is subject to the platform's terms and conditions. According to the platform, it includes the coupon being non-refundable and having non-adjustable expiration dates. This means that even with the unpredictability of travel restrictions, Eva might only be allowed to use her prize throughout 2022.
Also read: Which Countries in Southeast Asia Are Open for Tourism Now?
The announcement came after the company announced being more digital nomad-friendly moving forward. "As we look to the next billion guest arrivals on Airbnb, many will be enabled by this newfound flexibility that many people are experiencing with new trends emerging around extended weekends, the blurring of leisure and business trips, and even longer-term living on Airbnb," the company shared.
Do you wish you had a year's worth of free Airbnb stays? Once the platform reaches its next billionth guest arrivals in the next few years, maybe you could be the next Eva!
---
All images credit to Airbnb | Official Website