The jagged, rugged, and uneven trail of the Grand Canyon has now found itself welcoming even wheelchair-bound travellers with its new, easily accessible trail. Once an almost impossible mission for people with walking difficulties, striking the Grand Canyon off the bucket list is now every bit possible for all travellers, even those who are frail, old or wheelchair-bound.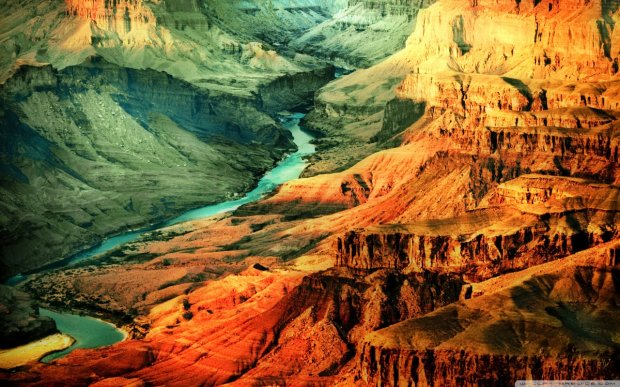 Image credits: Aftab Uzzaman
To encourage the less-convenient travellers to give Grand Canyon a go, the permanently disabled are also waived off the USD 25 entrance fee with a Gold Access Pass.
Excited yet? Check out these disabled-friendly trails you can embark on when you visit the Grand Canyon.
Pipe Creek Vistas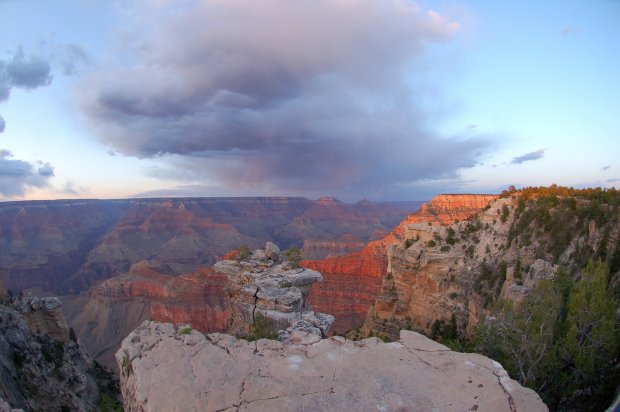 Image credits: http://bit.ly/1jKkDHK
One of Grand Canyon's smoothest and friendliest wheelchair paths is located at the South rim area of the canyon. This is where most tourists would frequent, but if you attempt to hitch a hike with this path, remember to drink up and keep yourself hydrated as it's going to be a long 1.5m hike without any toilet breaks or drinking fountain.
Also read: Grand Canyon – of Wonders and Inspiration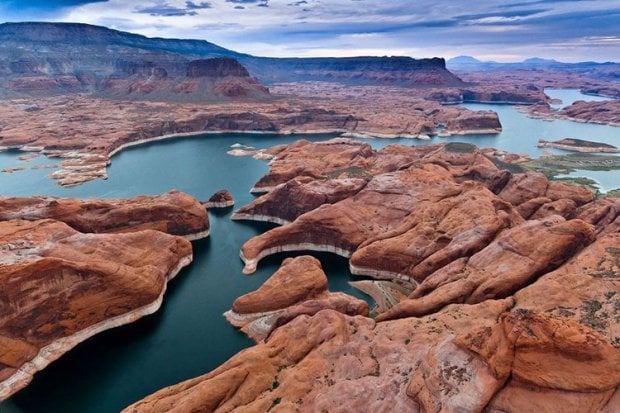 Lake Powell, Arizona
Image credits: http://bit.ly/1pcFJqm
Travelling during a warmer weather? Plan a date with the wheelchair-friendly boat ride through the Canyon via Lake Powell. It's not the smoothest ride, but it's worth the experience. After all, it is one of the seven wonders of the world we are talking about.
North Kalibab Trail
If you're a little adventurous, try hiking up the North Kalibab Trail between mid-May and mid-October. Yes, one of the most difficult trails to venture is also accessible to the less mobile! This seldom-travelled trail is hospitable, smooth and apparently safe enough for any wheelchair-bound person to give it a go.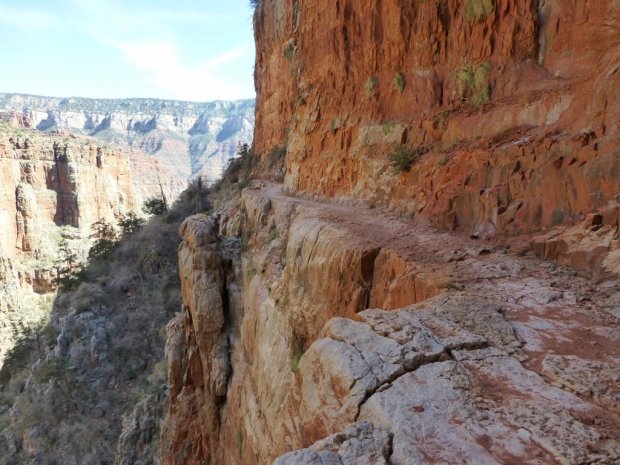 Between Cottonwood Campground and the North Rim
Image credits: http://bit.ly/1iyIyiD
You'll be accompanied by a majestic scenery throughout the hike, with the occasional appearances of soaring cottonwoods and roaring springs will come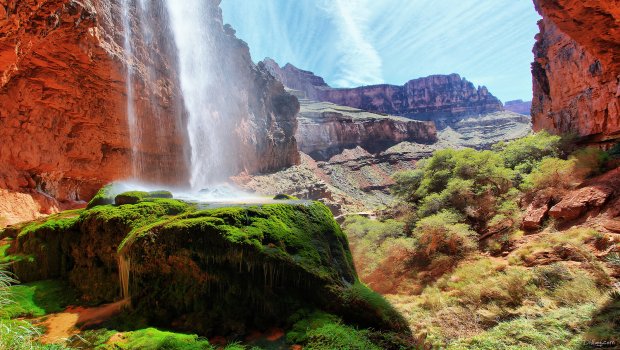 As you walk further along the North Kaibab trail, you'll pass by the beautiful Ribbon Falls
Image credits: http://bit.ly/1sAxHJm
The entire trail is 23km long (about 1 hour drive) with North Canyon lodging and camps situated regularly along the trail.
Bright Angel Trail
If you wanna go for a properly-maintained trail, choose Bright Angel. Plan your hiking trip from May to September when the seasonal water supply is available as you hiked. If not, bring several bottles of 1.5 litres of bottles. Heavy, yes, but at least you can avoid heat stroke!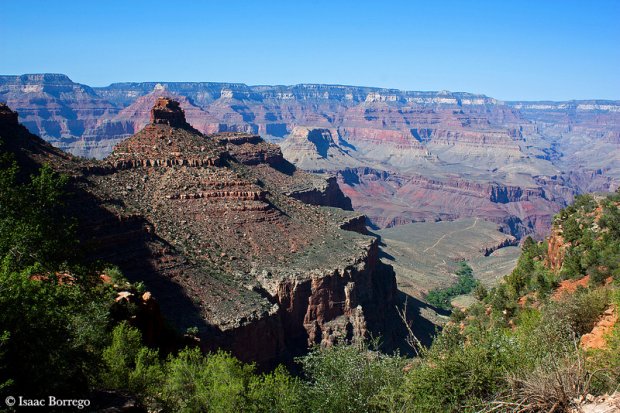 View from the Bright Angel Trail
Image credits: http://bit.ly/1sAzCxl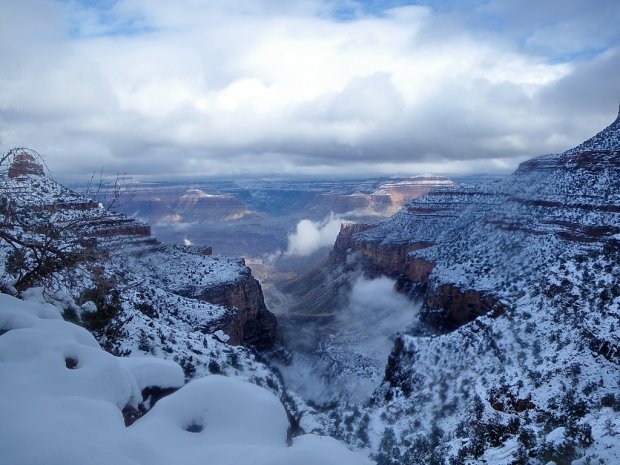 Bright Angel Trail during winter
Image credits: http://bit.ly/1lx7BRS
Don't try to finish the trail within a day. The air is very dry and your body will lose water in a flash. There won't be visible perspiration to remind you of dehydration, so be disciplined enough and drink up! At the same time, take it slow and soak in the spectacular scenery.
Among the seven accommodations available in this trail, the most common sleepover location is at the Bright Angel Campground.
Transportation
Transportation is also made easy and convenient with already-equipped ramps stern enough to carry passengers in wheelchairs.
Inspired? Check out TripZilla's Travel Packages to Grand Canyon to make your travel happen!