Korea is a treasure trove of natural wonders! Beyond the city limits and the booming K-pop and K-drama industry, there is much to be discovered. Here are some of the best natural sights that should not be missed during your time in Korea.
Also read: Guide to Seoraksan National Park in South Korea
1. Seoraksan National Park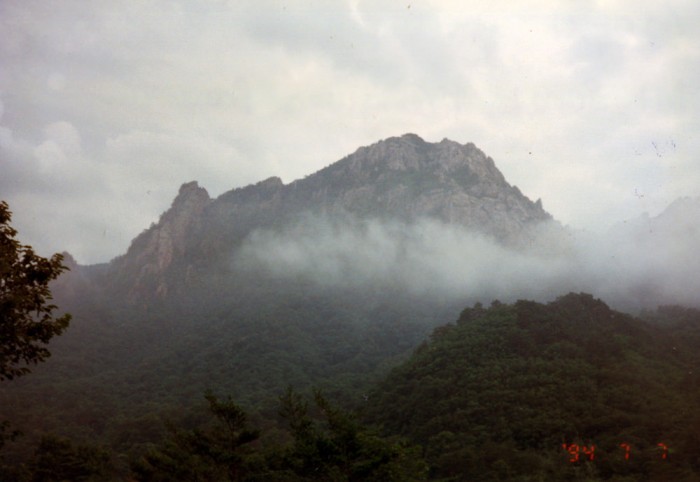 Image credit: InSapphoWeTrust
A designated biosphere reserve by UNESCO, Seoraksan National Park contains odd rock formations, dense forests, hot springs and ancient temples. Mt Seorak, the third highest mountain in South Korea at 1,708 metres, can be found here. Go during autumn and watch the changing winds alter the colours of the leaves.
This huge park is divided into three sections, and outer Seorak is the most touristy and commercialised part, offering plenty of accommodation and dining options. The Osaek area is famous for its mineral springs – great for a dip after exploring the wilderness.
2. Jiri mountain (1,915 metres)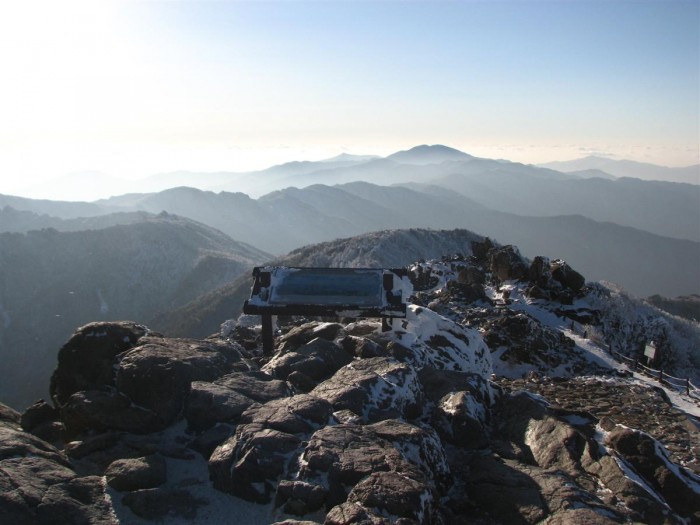 Image credit: buddhaflow
Jiri mountain, located in the southern region of the country, is viewed as one of the most important mountains in South Korea. Here you can find some major Buddhist temples, Hwaeosma being the most famous of the lot. If you're curious, ask around to learn the legends and myths behind the mountain! There are several hiking routes, but you can also choose to admire the mountain from ground level.
3. Suncheon Bay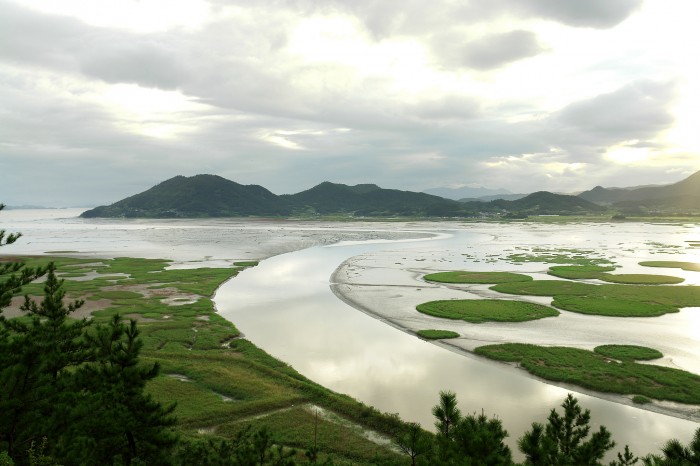 Image credit: 영철 이
Located in Suncheon, Jeonnam, Suncheon bay is a coastal wetland containing a wide field of reeds, a river and a wide tideline. You can often spot wildlife and migrating birds here, a bonus for avid animal watchers. Salt water swamps purify water and filter wastes naturally, which explains the mostly undisturbed state of this natural wonder. As such, crabs, otters and fish can be found here in abundance.
4. Cheonjeyeon Waterfall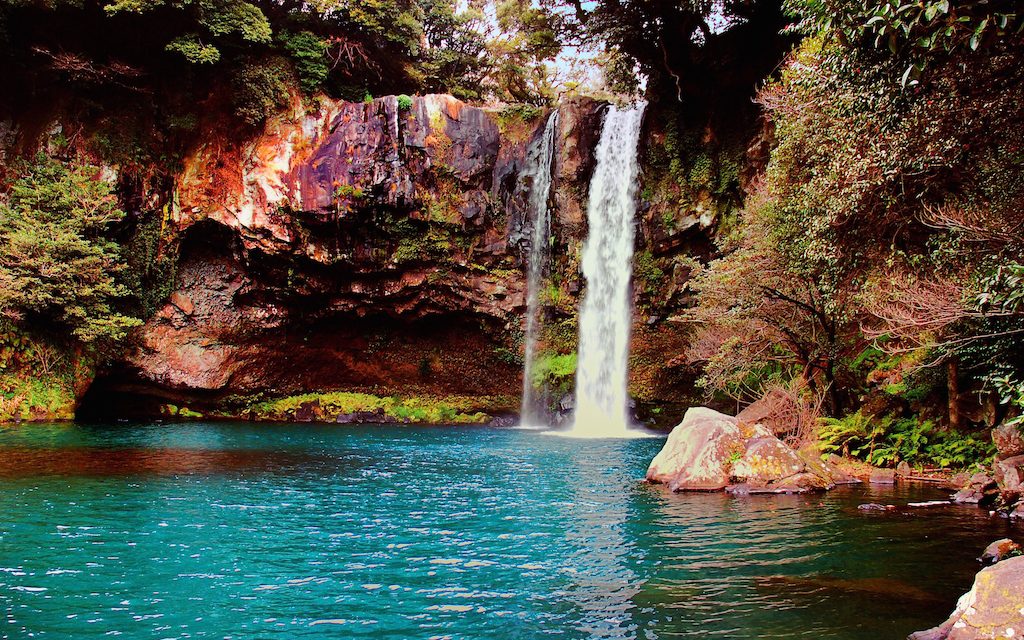 Image credit: Douglas Knisely

The name "cheonjiyeon" quite literally means "sky connected with land." This majestic waterfall cascades from a height of 22 metres into a deep pond. The source of the water is a spring that comes from the Somban stream. The falls are popular with lovers who come here in the night to admire the illuminated waters. The pond is also known for containing eels, which are active at night.
Also read: 25 Photos to Convince You to Travel to South Korea in Autumn
5. Taebak Mountains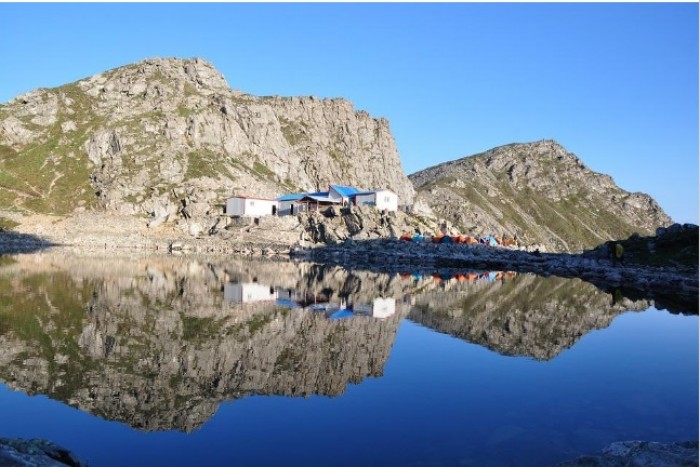 The Taebak mountains form a range bridging North and South Korea, running along the Eastern coast of the peninsula. The most notable peaks of this range are Mount Taebaeksan, Mount Odaesan and Mount Kumgangsan. The most important rivers of South Korea (Han river and Nakdong river) both originate from the Taebak mountains, so they are a very important geological feature in the country.
The Manggyeongsa temple, a temple which enshrines the statue of the Bodhisattva of wisdom, is found on Mount Taebaeksan. Fun fact: the spring at the entrance – known as Dragon spring – is the highest in Korea!
6. Manjanggul Cave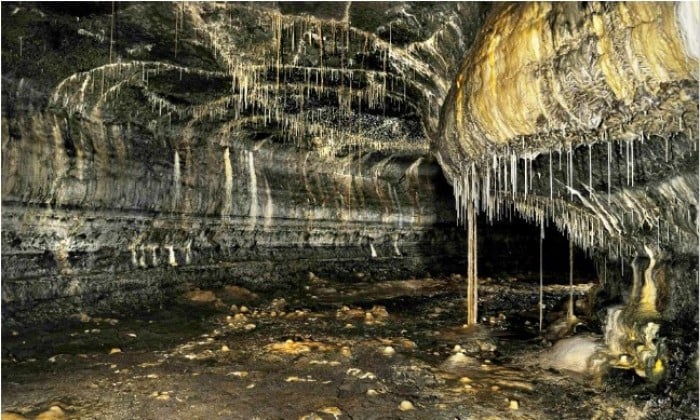 Image credit: Republic of Korea
This lava tube in Jeju city ranks among the top ten longest in the world. It has significant heritage and scientific value and is in excellent condition of preservation despite it being really old. It is inhabited by lots of animals, including bats and spiders. Go take a walk in history and explore one of the greatest lava cave formations in the world!
7. Udo Island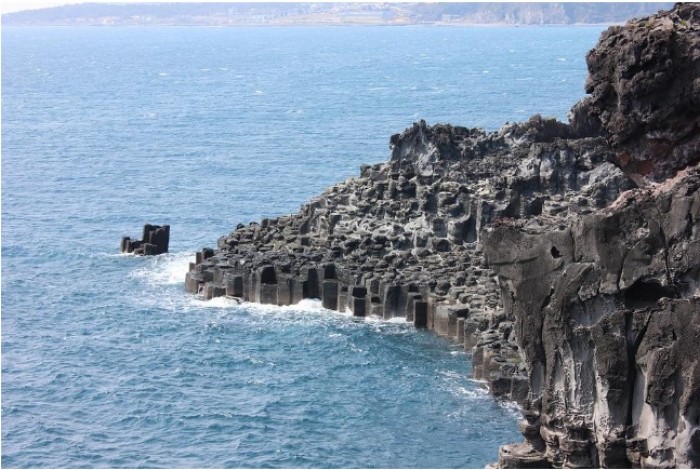 Udo Island is located off the east coast of Jeju island, but it is world's away from Jeju Island in the sense that it is quieter and less touristy. That said, Uno Island is just as beautiful. Seobin Baeksa, a white sand beach caressed by emerald sea waters, is one of the most famous attractions of the island. The highest point of Udo Island is a lighthouse at Udobong peak, which is a vantage point that overlooks all of the island.
Also read: 20 Reasons Why South Korea is a Terrible Travel Destination
When in Korea, remember to get a fill of nature on top of exploring the city bustle – there are sights that simply have to be experienced. Go check out all these places for yourself, touch the rocks, breathe in the air and live.