Humans are susceptible to falling in love. Thankfully, it's not just with people; we're also prone to falling for places that look straight out of a fairytale.
South Korea is one of the most picturesque countries on this side of the galaxy, and it's even more beautiful once the temperature drops, the leaves of the trees transition from green to red to brown, and the sunlight casts an overly warm tone on everything and everyone.
It's the season of falling, and you're welcome to fall head over heels in love with Korea.
Every fall, South Korea basks in golden autumn light
It's enough to leave you breathless with the explosion of the colours red, green, brown, and yellow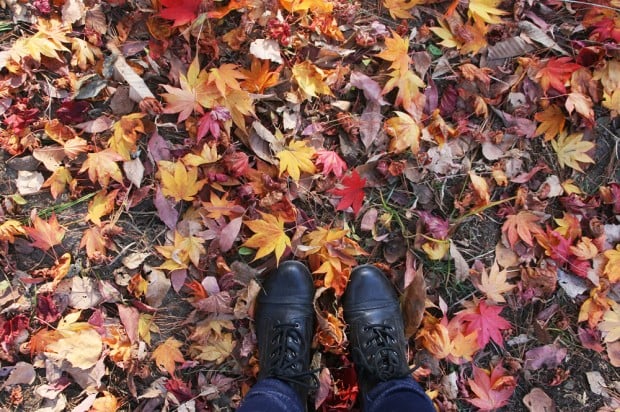 Be it the fiery red,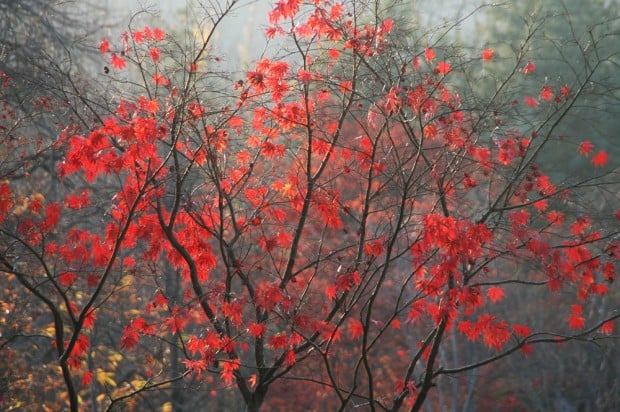 Golden yellow leaves,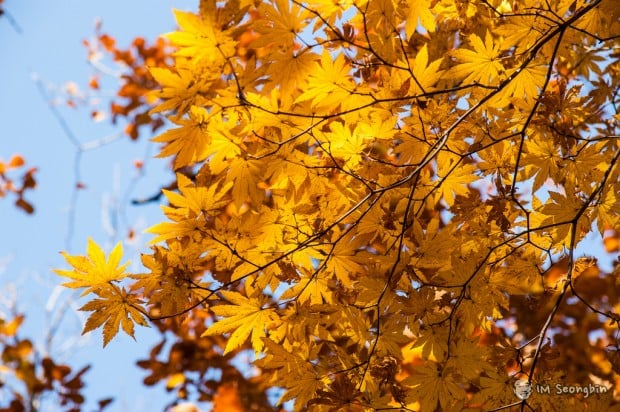 Image credit: Seongbin Im
Or the lively green trees,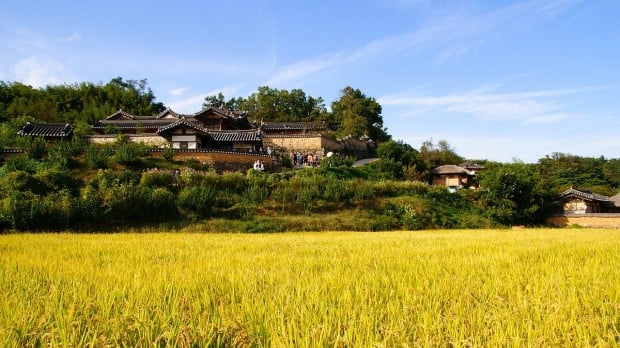 Autumn in South Korea can leave you breathless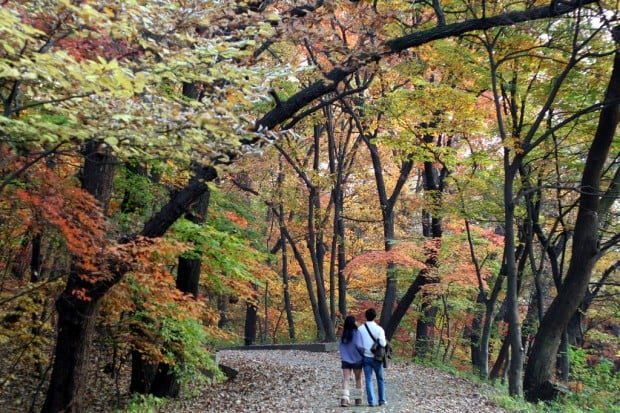 Image credit: hojusaram
Let the sight of the season enthrall you,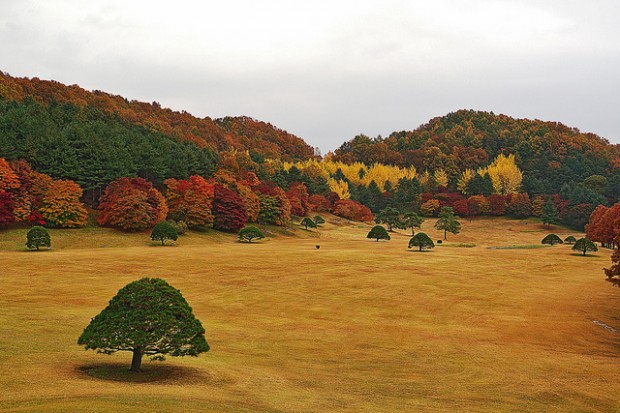 Image credit: travel oriented
And grasp your heart and soul with its fantastic hues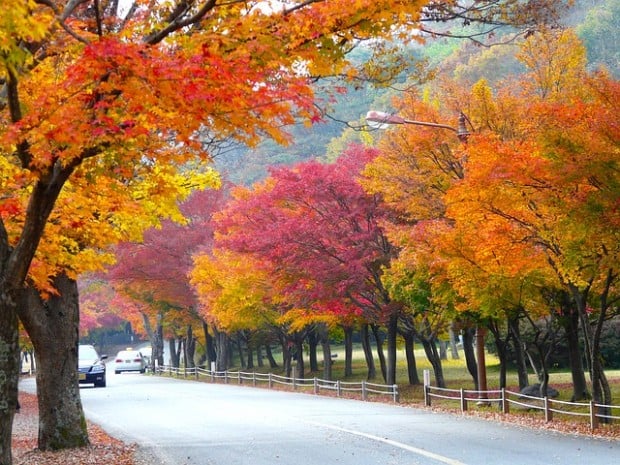 Also read: How to Travel Korea on a Budget
There are streets covered with ginkgo leaves, like the Asan Ginkgo Tree Road,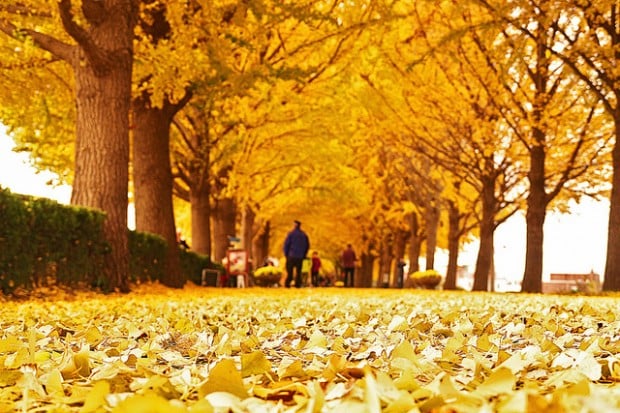 Image credit: travel oriented
And riversides hiding under the canopy of the ginkgo trees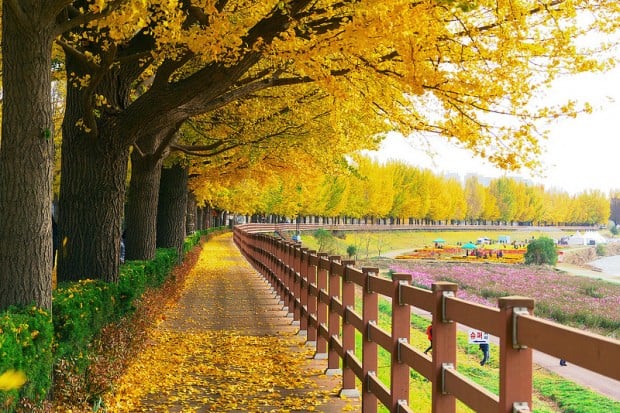 Image credit: travel oriented
As Nami Island transforms into a magical place,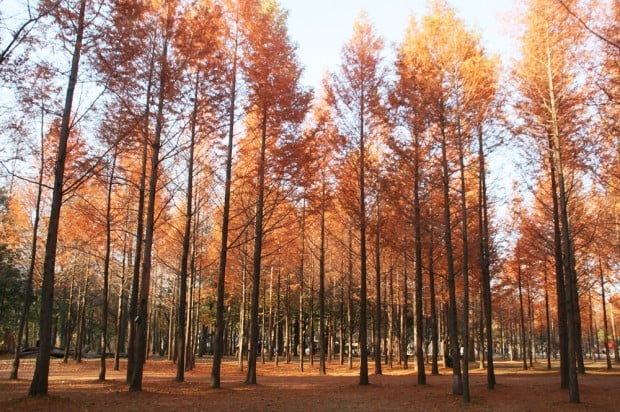 Image credit: Oh My Janey
The rest of Korea follows suit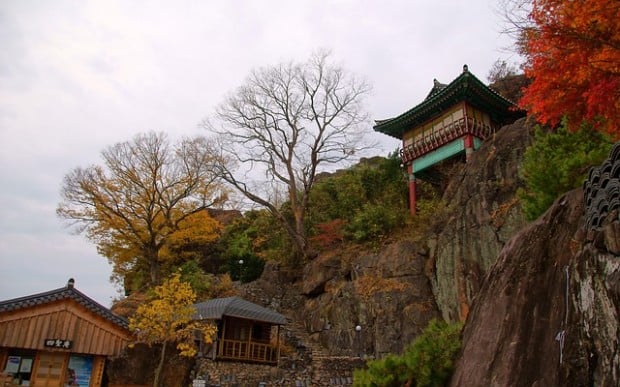 You can witness the Deoksogung Palace in Seoul be engulfed with red, green, and golden trees,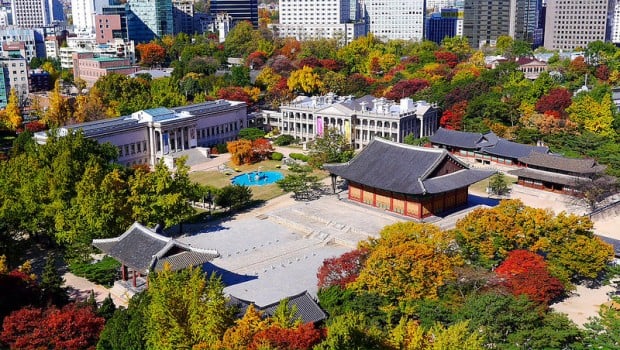 Image credit: travel oriented
Gyeongbokgung Palace transitions from reality into a dream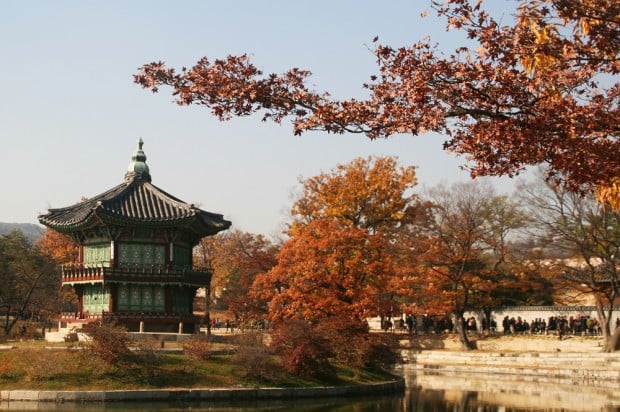 Image credit: Oh My Janey
And Gyeonghuigung Palace takes on the colours of its surrounding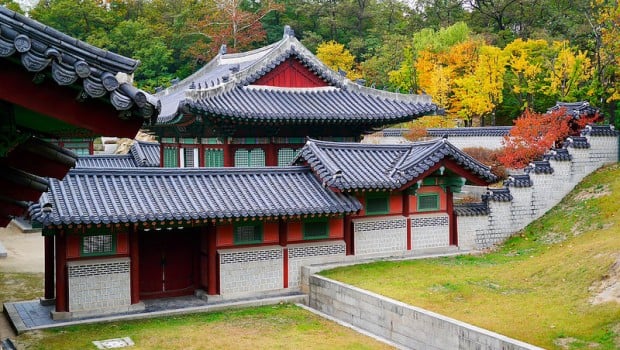 Image credit: travel oriented
You can just sit in one pretty corner,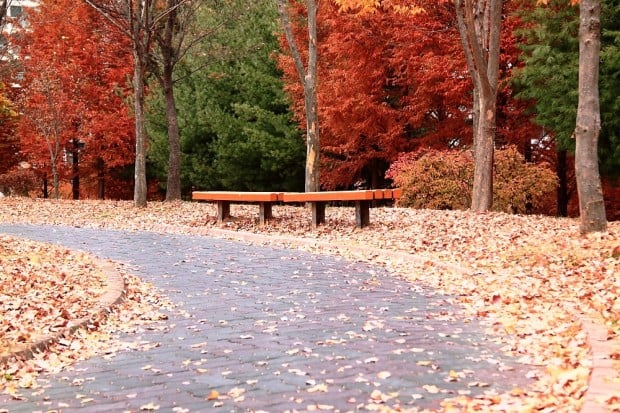 Image credit: barama1
Or climb mountains like Naejangsan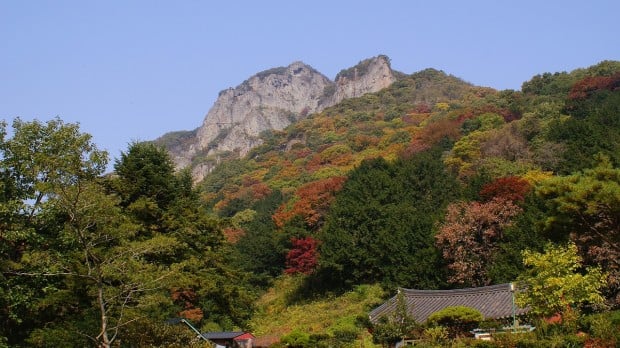 And the famous Seoraksan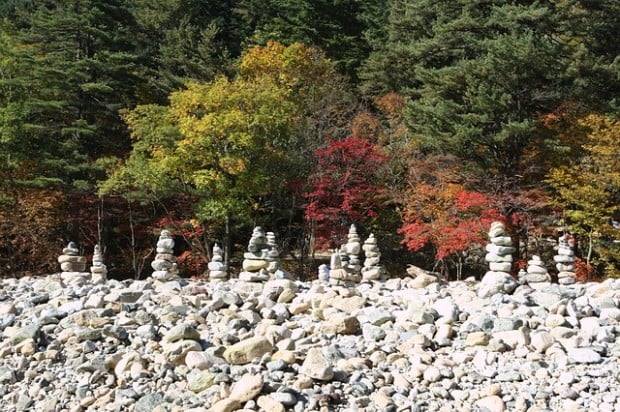 Also read: Guide to Seoraksan National Park in South Korea
It's definite that you'll be fascinated with the fall foliage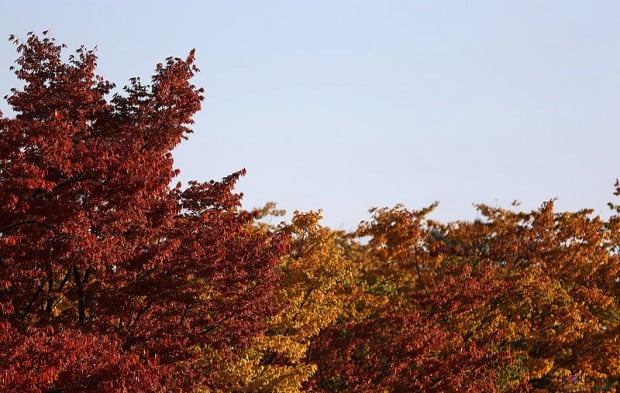 Image credit: Korea.net
No matter where you are during this season,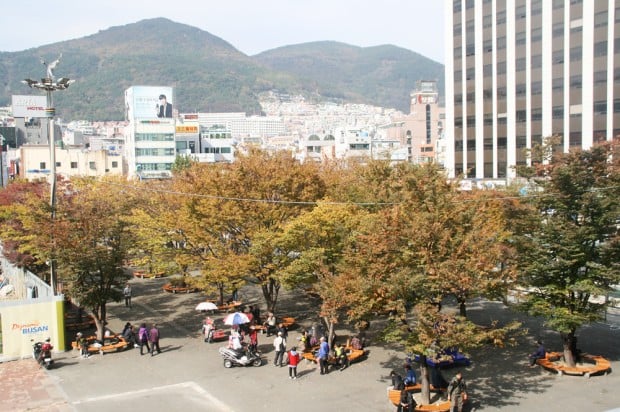 Image credit: Oh My Janey
For sure, the golden light will chase after your shadows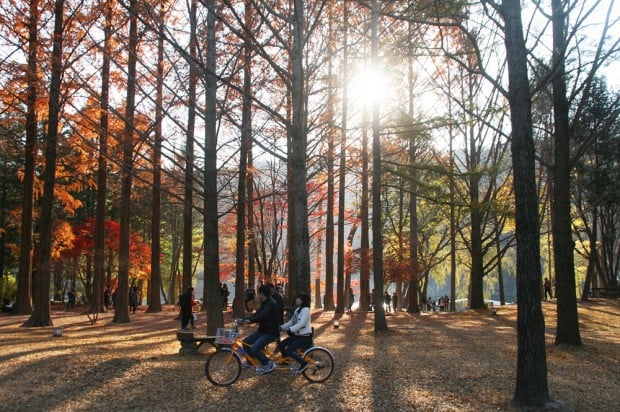 A place where the countryside comes straight out of a picture book,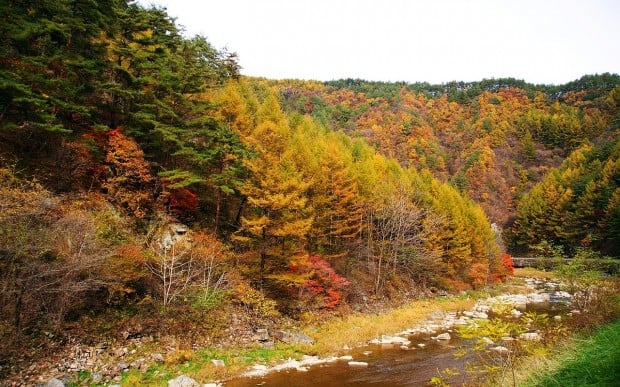 And cities are just as picturesque,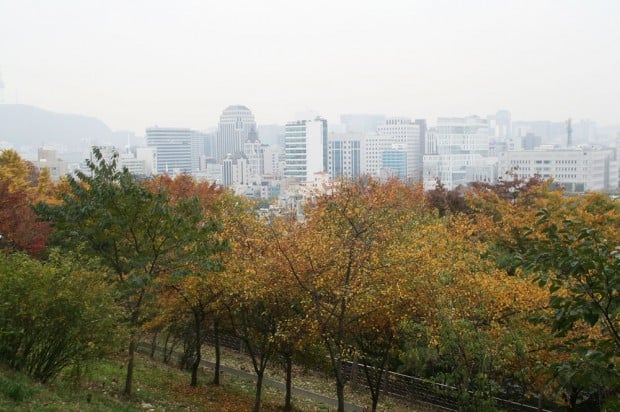 Image credit: Oh My Janey
Only warmth welcomes you here,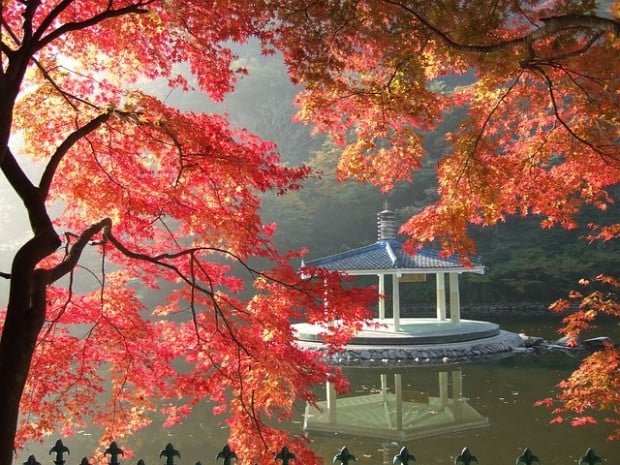 And only great memories of autumn sunshine will follow you home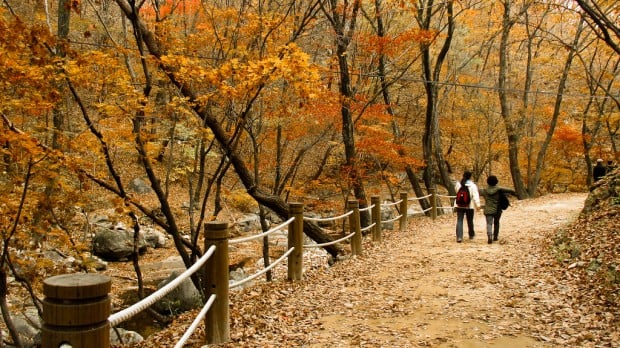 Image credit: PlaneMad