You know that feeling of disappointment you get when your expectations are let down, or when things don't go your way? Surely, we've all felt like that at least one point in our lives. But can we all agree it's especially bad when you're travelling abroad? Like when you're visiting a place and it turns out to be underwhelming and overrated, and you begin to mope over the time wasted?  
As I look back on all my past travels, I realise I have experienced that feeling a couple of times. But on my most recent trip to Seoul, I've learnt something: an overrated attraction isn't all that bad, there just happens to be something even better out there! To help you understand what I mean and also plan your future trips more efficiently, here's a list of five overrated attractions in Seoul and where to go to instead.
1. Namsan Seoul Tower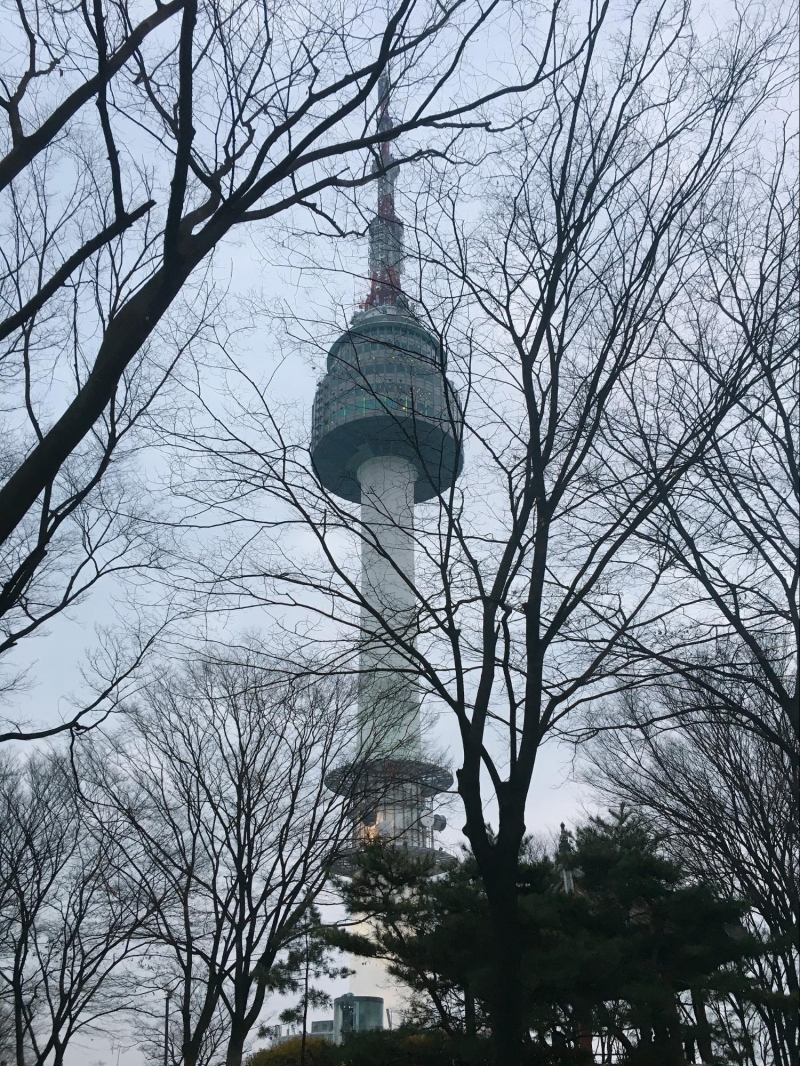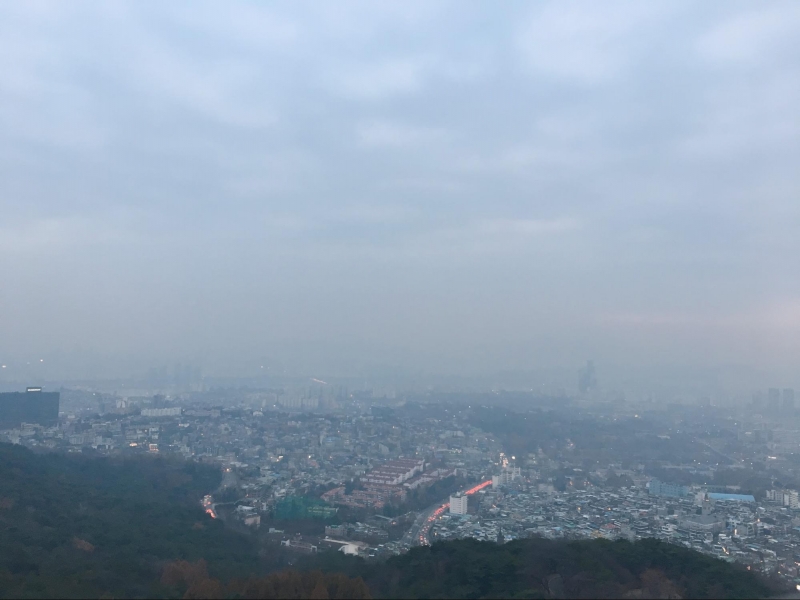 The Namsan Seoul Tower is the icon and landmark of the city, and probably the absolute-must-visit attraction on every visitor's list — which is understandable! That's what I thought too. While the cable car ride up to the tower grounds is scenic and exciting, the outdoor observatory can get extra crowded, leaving you with little space to snap a picture and appreciate the skyline. Views from the indoor observation deck are better, but keep in mind it's still packed and it gets noisy. It's a great place to stop by just so you can check it off your list, but seriously, don't expect a fantastic time.
Alternative: Seoul 63 Square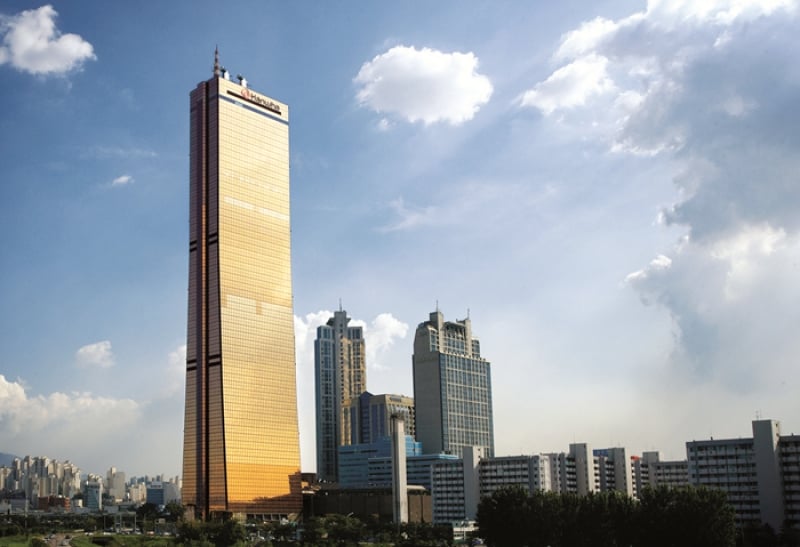 A more ideal option would be Seoul 63 Square, also known as 63 Building. Not only is it located in Yeouido (far away from the touristy crowd), from this observation deck, you'll get a closer, panoramic view of the Han River, and the complete city skyline (with the Namsan Seoul Tower in it!). There's also an open art gallery on the same level, if you're into that. Personally, the calmer atmosphere plays a huge difference — and it's therapeutic watching cars whizz across the highway as classical music plays softly in the background.
Pro-tip: You probably don't want to visit either place during winter like I did. I know it sounds like a romantic idea, but the thick fog can really downgrade a beautiful view.
2. Gyeongbokgung Palace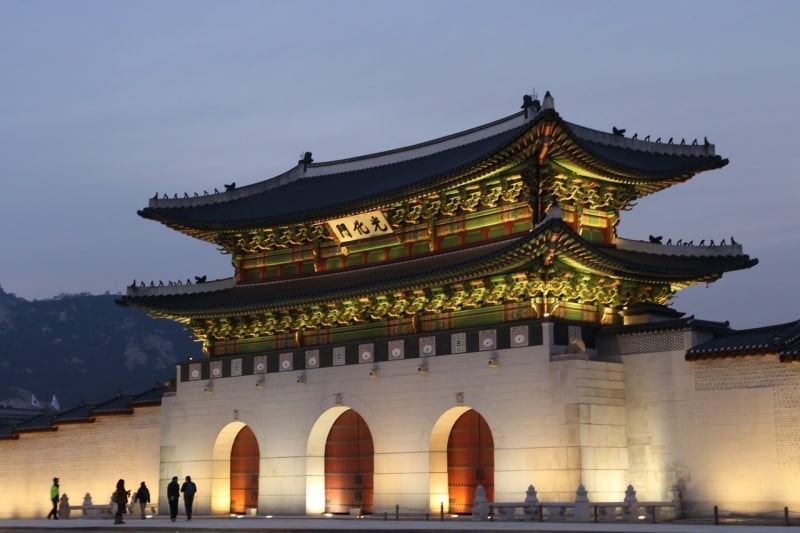 Gyeongbokgung Palace is the most popular palace amongst the others in Seoul, and anyone can see why: it's the largest, the most representative of the Joseon Dynasty, and you can even visit two museums while you're there. But it's hard to enjoy and immerse yourself in the historical attraction when there are heaps of tourists posing for photos at almost every site. Most artefacts and sites are also well-restored, but don't expect something grand. Honestly, it's not that bad, but there are other palaces that are more worth exploring.
Alternative: Changdeokgung Palace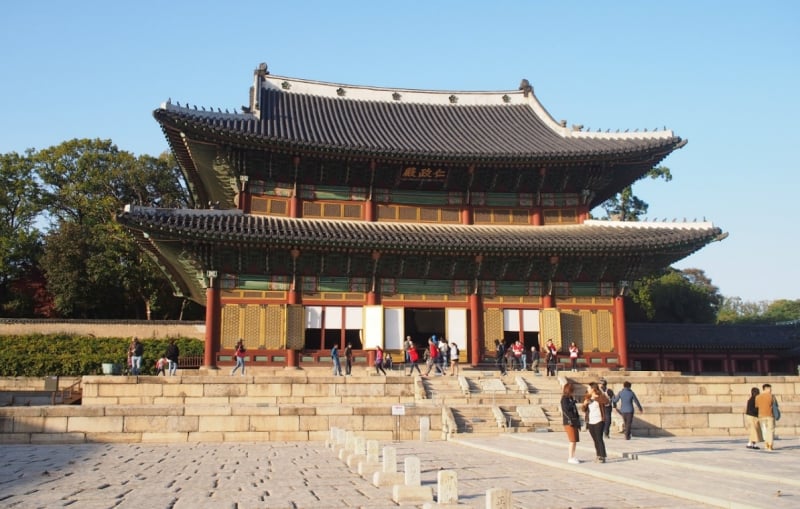 Now if you're looking for a more authentic experience of historical Seoul, Changdeokgung Palace is a wonderful alternative. Even though the palace is a UNESCO Heritage Site, you'll see lesser tourists here, and find yourself soaking in the idyllic environment of the palace grounds and the Huwon (Secret Garden) along with other Seoulites looking for a peaceful retreat. I highly recommend not missing the experience of wandering around, taking in the beauty of the traditional pavilions and fountains with the breathtaking autumn foliage on display; it's too magical to be missed.
3. Seoul Olympic Park
The Seoul Olympic Park is home to four different themed parks, two museums, and a ton of sports facilities, and was the hosting site for the 1988 Seoul Olympics. All that sounds impressive, I know, but here's the thing: the place is so huge, it takes more than three hours to explore! And yes, it's a nice place with all the historical and cultural facts and original stadiums and whatnot, but there's that. If you're down for an afternoon in an old Olympic village, then you'll love the place.
Alternative: World Cup Parks (Haneul Park)
But if you're looking for somewhere with an extraordinary view and picturesque landscape, Haneul Park is the place to go. The park is one of the five parks surrounding the Seoul World Cup Stadium, and the highest of them all, offering sweeping views of the city's skyline and the Han River. Vast fields of eulalia and wildflowers make up most of the garden, making you feel as though you've stepped into a real-life painting. Considering how huge the place is, you rarely bump into another person — which is great, if you're someone like me who enjoys being in a peaceful, isolated area. But if you're planning to come, don't make the same mistake as I did: remember to bring a good camera! Take all the pretentious modelesque pictures you want because really, how often do you come across a stunning backdrop like this?
4. Everland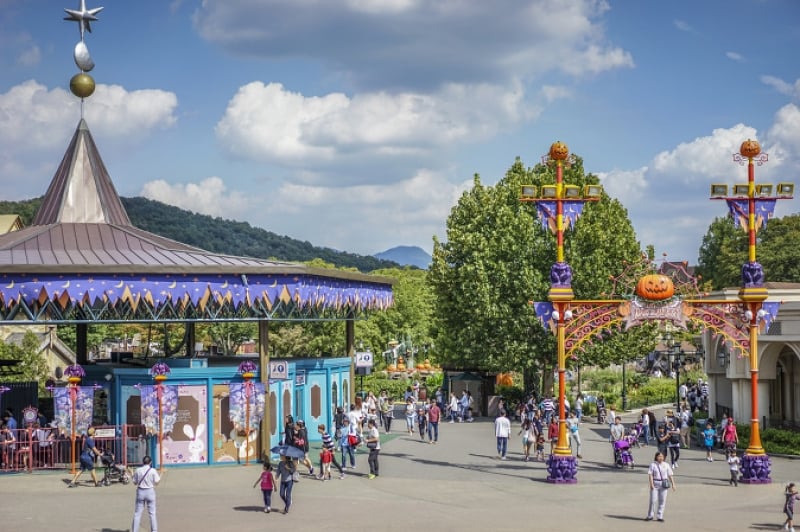 This one's for all you thrill-seekers. Everland is probably at the top of your must-visit places, right? Well… It doesn't have to be. It does make sense to travel three hours out of Seoul if you want to escape the bustling city — there's an amusement park, various themed-gardens, and even a zoo here where you can look at cute pandas that'll make you go 'aww'. But if you're just looking for an exhilarating time (read: wanting to scream your lungs out on 360-degree rides), there's no need to spend a whole day out in the countryside for that. Especially not when it's crowded, and outdoors — heading back to the city drenched in rain does not sound like a good idea.
Alternative: Lotte World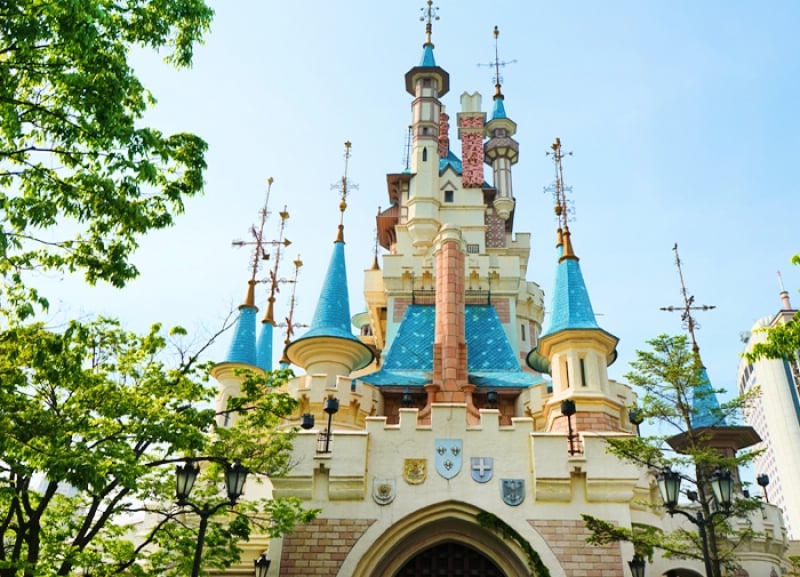 Lotte World, on the other hand, is located within the city and is home to the world's largest indoor theme park, an outdoor park, a museum, a shopping mall, a department store, and many other facilities. It's right outside Exit 4 of Jamsil Station, and near the Lotte World Tower, where the recently opened Lotte World Seoul Sky observatory is. Crowds are inevitable (so is queuing for rides), but considering how many options there are, you won't be stuck in one place for long! Plus once you're done with the main theme parks in Lotte World, you can always stop by the other attractions or even visit the next place on your itinerary, thanks to its convenient location.
5. Petite France
Petite France is a hit for Little Prince enthusiasts or those finding a nice Instagrammable location — but a huge miss for Francophiles, or just anyone who has travelled all the way to the Gapyeong countryside only to realise the whole place is a gimmick and takes just 30 minutes to finish sightseeing. Granted, this attraction is merely a themed park, but the place is old (and worn) and definitely not a must-visit. So unless you have a thing for cute French-style buildings and mini-museums or a lot of time on your hands, give this tourist trap a miss.
Alternative: Edelweiss Swiss Village
Where you can go to though, for a traditional European village vibe, is the Edelweiss Swiss Village (that's also located in Gapyeong). Not only is it less crowded — the attractions in this park are educational yet fun, allowing visitors to actually learn more about Swiss culture and food. Here you can even get a hands-on lesson on how Swiss cheese and chocolate is made. The park is also situated amidst the lush green hills, offering mountainous views so spectacular that you'll want to let out your inner Maria Von Trapp and break into The Sound of Music.
Those are the five overrated attractions in Seoul! Hopefully, this article has enlightened you on vacationing in Seoul. Though, it's good to mention that everyone has their own preferences and you may just enjoy one of the overrated spots, or dislike the recommendations — and that's fine! What matters most is having an unforgettable time (in a good way, obviously).