No matter how many times I visit Seoul, there's always something new to try the next time. For a city that continues to grow and expand culturally, technologically, and artistically, Seoul will always offer something new to its visitors. I have been to South Korea three times already, but there are still more things I want to do.
As a follow up to our first-timer in Seoul bucket list, here's a list of things that you must do on your second (or third, or fouth…) visit. Just believe there will be a next time, and you'll soon find yourself flying again to Kimchiland.
1. Explore the murals at Iwha Mural Village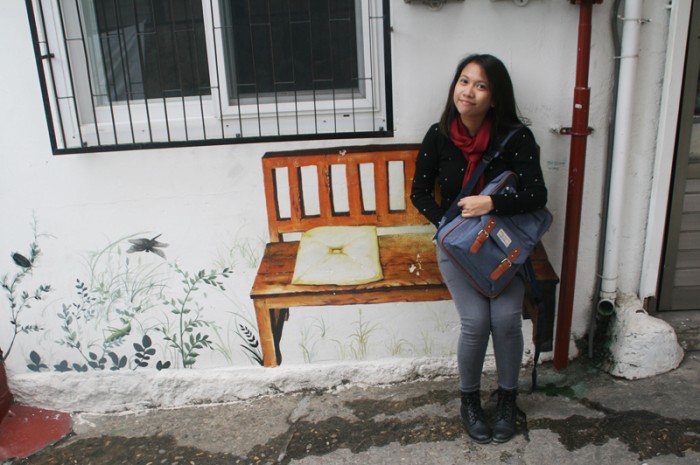 Image credit: Janegalvez.com 
Hike up Naksan mountain to reach a residential village that somehow converted itself into an art gallery. Murals are painted on the homes of the residents and art installations can be found along the streets.
Getting there: Hyehwa Station (Line 4), Exit 2.
2. See an overview of Seoul at Naksan Park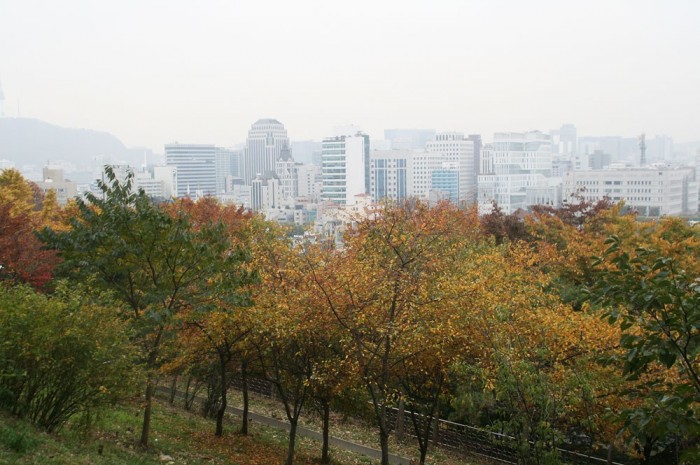 Instead of the usual N Seoul Tower or Namsan Mountain, Naksan is a pretty great alternative. In 2015, it was voted as the top nightscape attraction in the city. So yes, it already looks great during the day, but it looks even better at night.
3. Watch street performers at Hyehwa-dong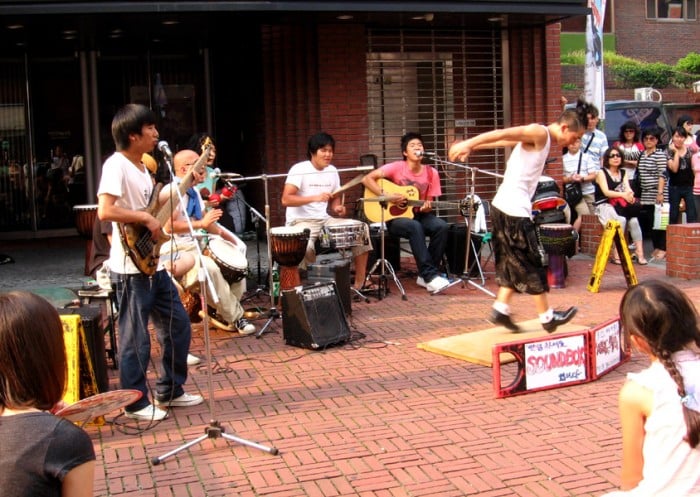 Image credit: Paul B. 
Hyehwa-dong is one of the university districts in Seoul. From the moment you get down at the Hyehwa subway station to the time you step into the streets of Hyehwa, you'll be bombarded with all kinds of theatre posters and artistic installations. Walking around will let you witness performers doing their thing and performing magic for the passersby.
4. Join a Free Hugs parade in Hongdae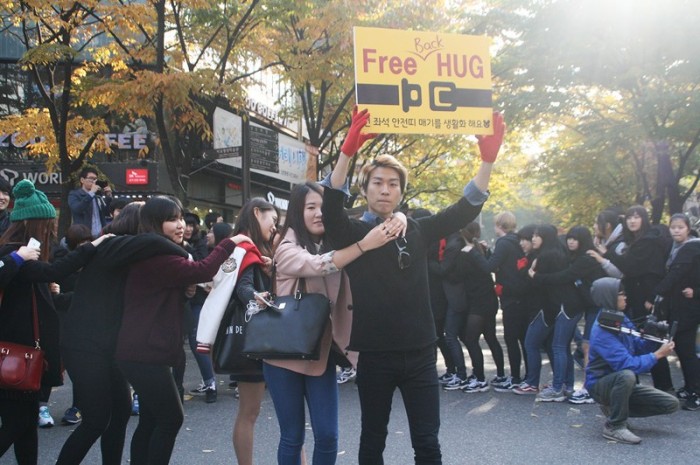 Image credit: Janegalvez.com 
Getting all chummy with strangers may not be easy for you, but let your inhibitions go and give out hugs in Hongdae. It's the perfect time to make friends with the locals.
Getting there: Hongdae Station (Line 2), Exit 5.
5. Watch a non-verbal comedy and musical show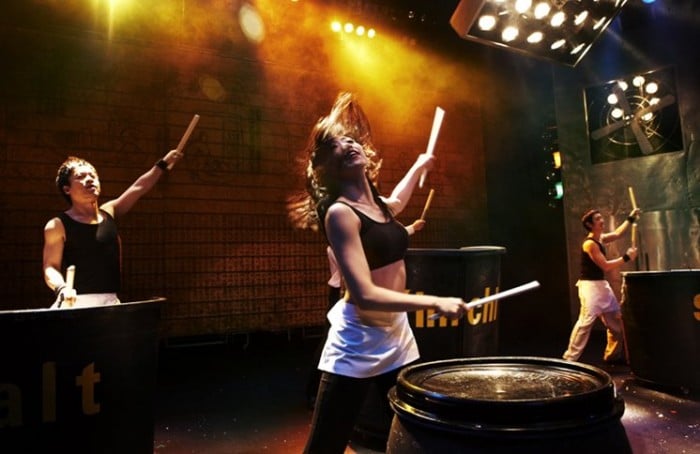 Image credit: Cookin' Nanta 
You've probably heard of the non-verbal musical Cookin' NANTA Show. After all, it has been screened internationally in a couple of Asian cities. But since you're in Seoul, might as well watch where the magic began, right? There are three NANTA theatres in Seoul – in Myeongdong, Hongdae and Chungjeoro. Try it, and I promise you won't regret it.
Book your tickets here.
6. Hike up Bukhansan National Park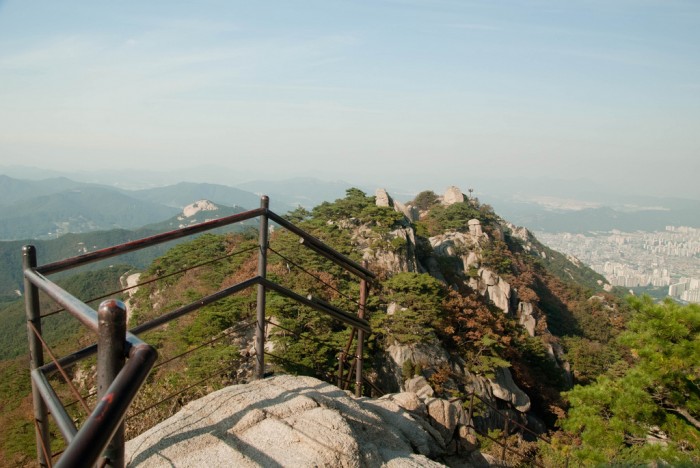 Image credit: theaucitron
A mountain in the middle of a city? Yes, you heard that right. Seoul may be one of the most high-tech cities in Asia, but being one with nature can be just a subway ride away. Spend a day hiking up Bukhansan and if possible, climb all of its peaks!
7. Learn how to make kimchi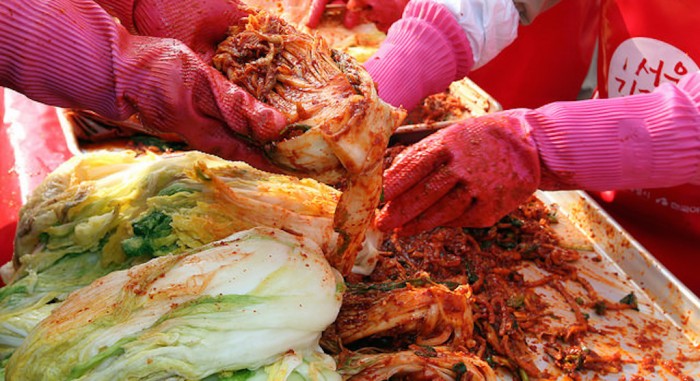 Image credit: Republic of Korea
In a 2015 case study conducted by the World Institute of Kimchi, it was revealed that the annual consumption of kimchi per person was an average of 25.3 kilograms. Every year, there's a Kimchi Festival that takes place in Gwangju. So yes. Kimchi is a pretty big deal in the country, and it'll be a waste not to learn from the experts.
Reserve a spot at Seoul Kimchi School by visiting their website or emailing them at [email protected]
8. Try the classic combination of Korean fried chicken and beer
In Korea, KFC stands for Korean fried chicken and not Kentucky Fried Chicken. If you haven't tried a Korean fried chicken before, then you're missing out on so much goodness in your life. The twice fried chicken is crispy on the outside and juicy on the inside. Go for the soy flavour or the spicy one. And like a true local, pair your order with a cold glass of beer.
Also Read: Korean Food Lovers Guide to Where to Eat in Seoul
9. Go naked at a public bathhouse (jjimjilbang)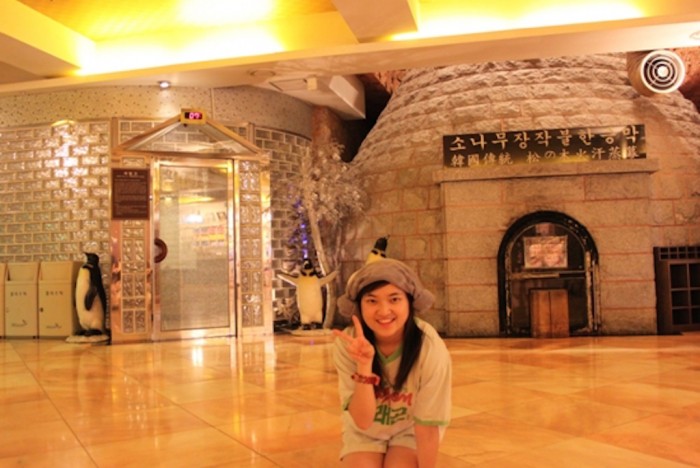 Image credit: Korea.net
Spend a few hours or spend overnight at a Korean public bathhouse, more commonly called sauna. What could be a better way to end the day than by relaxing at a jjimjilbang? If you feel extremely uncomfortable undressing in front of strangers, then this may not be for you. But hey, it might be the most liberating thing you'll ever do in your travels. 
10. Strike wacky poses at Trick Eye Museum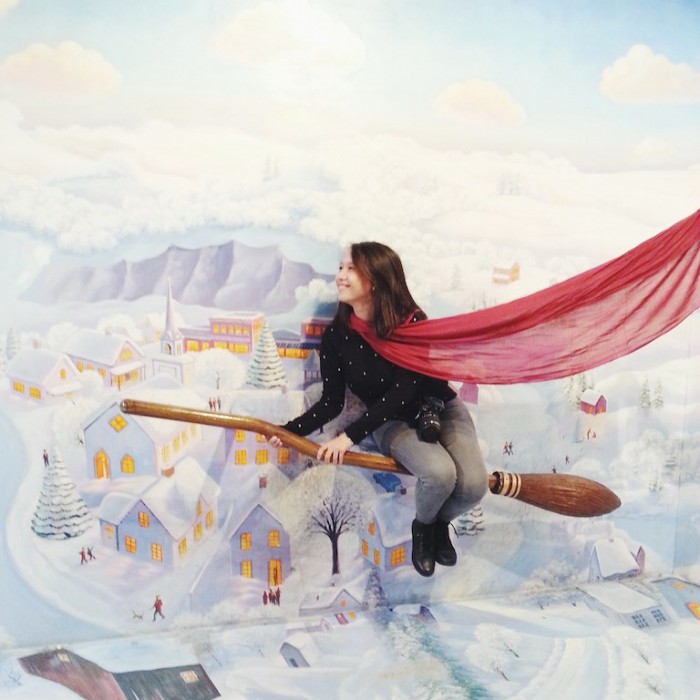 Seoul's Trick Eye Museum has a lot to offer – from an Ice Museum to a Carnival Street to a Mirror Maza – but it's the array of 3D paintings that takes the cake. Pose with the larger than life paintings and go wild coming up with the wackiest poses.
Also read: 10 Reasons Why You Must Visit Seoul's Trick Eye Museum
11. Eat 20 side dishes in one sitting at Sigol Bapsang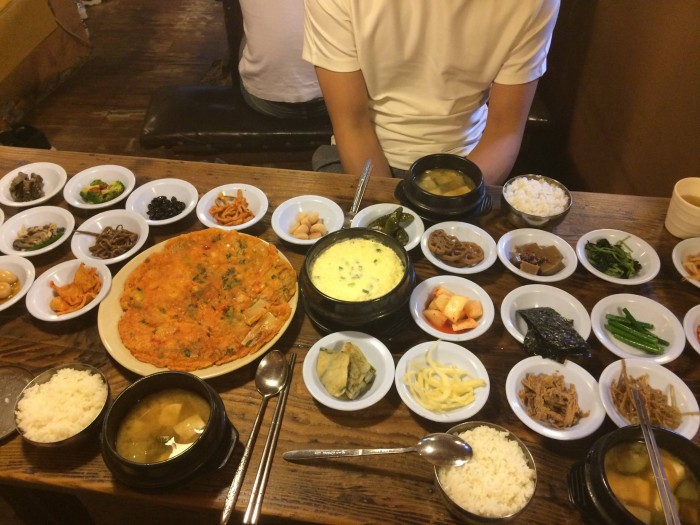 Image credit: Jade Kong
When we talk about Korean food, we cannot leave out ban chan, or side dishes, in the discussion. At Sigol Bapsang near Itaewon station, the side dishes are the star of the meal. For just KR₩8,000 you'll get a serving of spicy soybean stew, rice, and twenty  different types of side dishes!
Address: 738-17 Hannam-dong, Yongsan-gu, Seoul, South Korea
Getting there: Itaewon Station (Line 6), Exit  2.
12. Go biking at Han River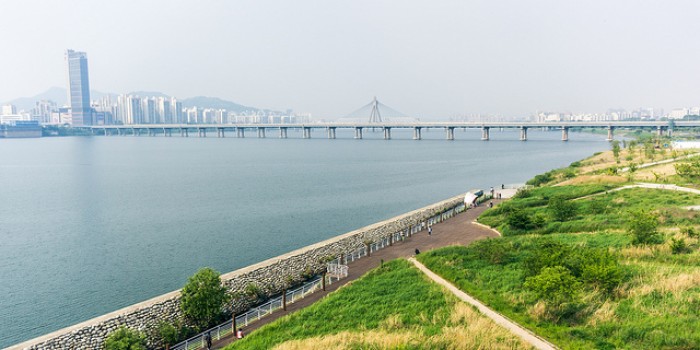 Image credit: Teddy Cross
There are many things you can do along the Han River – go on a picnic, play basketball, try windsurfing, and skateboard, just to name a few. But the best thing you can do? Go biking! You can rent a bike and do a DIY tour of the Han River or you can join a tour. There are many bike rentals you can find at Yeouido Hangang Park.
Getting there: Yeouinaru Station (Line 5), Exit 2
Also Read: Nature Detour: 7 Stunning Natural Attractions to Visit in South Korea
13. Get addicted to Gwangjang Market's Drug Kimbap
Before you freak out, Drug Kimbap (or mayak kimbap) is only named such because it's that addicting! For an unforgettable gastronomic experience in Seoul, Gwangjang Market is the best place to go. The 111-year-old market has every Korean street food you can imagine, but you cannot leave the market without tasting drug kimbap.
Getting there: Jongno-5 Station (Line 1), Exit 9 or 8.
14. Indulge in the KPOP and Kdrama fever at MBC World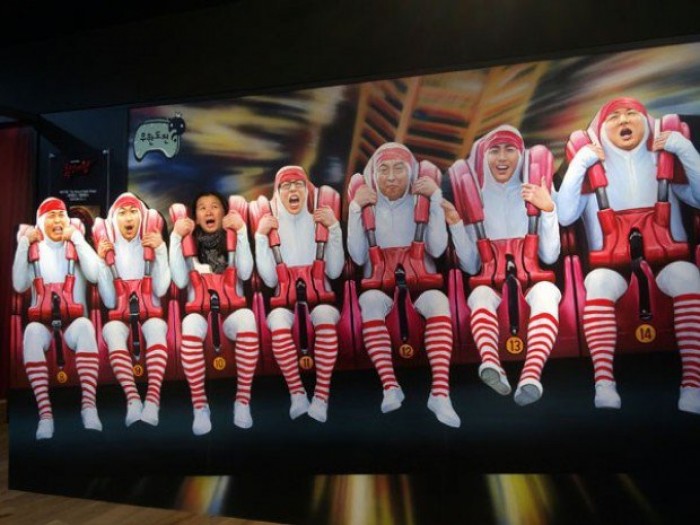 Image credit:The Occasional Traveller
MBC's headquarters now has a sort of a theme park where visitors can pose with the cut-outs of their favourite Korean stars, have fun fooling around with the virtual reality photo booth experience, watch a holographic concert, and so much more.
Also Read: A Kpop Fangirl's Guide Around Seoul
15. Drink Yakult like a Korean drama character
If you've ever watched a Korean drama, you know this is the only way to drink Yakult. Troop to the nearest convenience store or supermarket and go drink that Yakult.
16. Stay overnight at a hanok house
Since you've already seen the beauty of Bukchon Hanok Village, it's time that you actually experience it proper. Experience the traditional Korean home life by staying overnight at a hanok house. That's right, hanok is not just for viewing but also for living.
17. Warm your insides by drinking and eating Korean comfort food at a pojangmacha
Image credit: 

Ian
Late at night when you're in no mood for midnight shopping but you do not want to coop up at your hotel room, find a pojangmacha near you. A pojangmacha is a tented restaurant found on the streets and  it sells all kinds of street food. Dining in is possible in most pojangmacha, and alcoholic drinks are served in some, too. For something cheap, warm, and delicious, pojangmacha can be your saviour.
18. Visit museums and dine in cute cafes in Buam-dong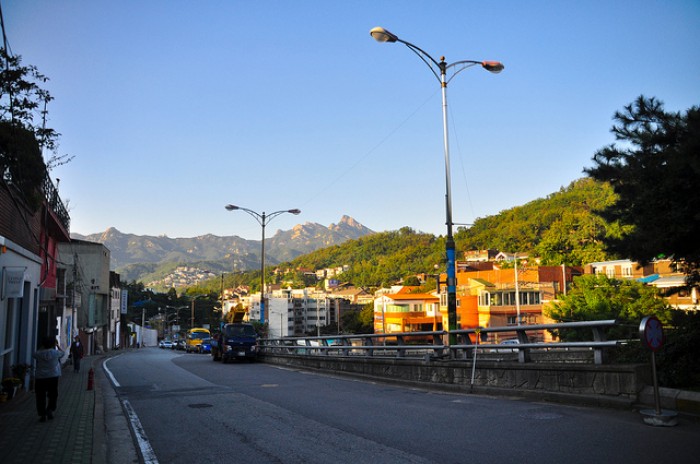 Image credit: Jordi Sanches Teruel
There are many quaint villages and streets in Seoul, and Buam-dong is one of them. Art galleries, artisan coffee shops, homey restaurants are just some of the things you can find here. It's not flooded with tourists and the shops are perfectly blended in with the houses.
Getting there: Take subway Line 3 and alight at Gyeongbokgung Station, Exit 3. Go to the nearest bus stop and ride bus number 7022, 7212, or 1020 heading to Buam-dong Community Center.
19. Eat as much Korean ice cream as you can
You no longer have to travel far just to find Korean ice cream. When in Seoul, use the chance to eat it every day! No matter the season, enjoying Korean ice cream is always a good idea.
20. Listen to live music in the streets of Insadong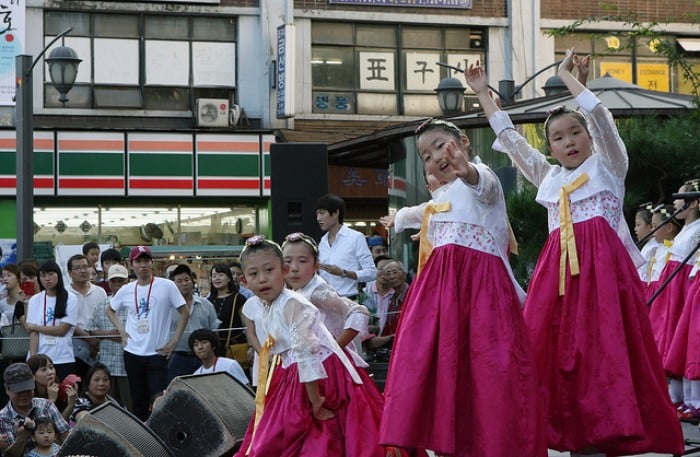 Image credit: Republic of Korea
Indie music is alive and thriving in Seoul. Lucky for you, you don't need to attend concerts or enter bars to enjoy the music. Walk along the streets of Insadong (day or night!) and you'll be treated to awesome live music.
Getting there: Anguk Station (Line 30), Exit 6.
21. Dare to eat a King Crab at Noryangjin Fish Market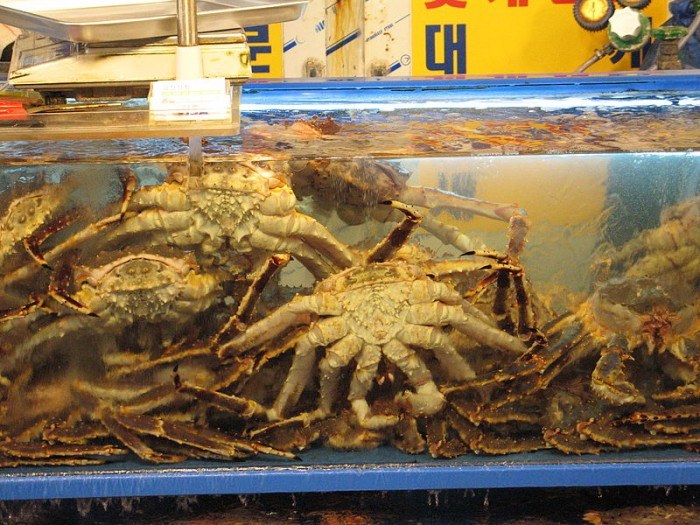 Image credit: Gaël Chardon
There's a number of traditional markets in Seoul, and Noryangjin Fish Market is definitely a must visit. Indulge in all kinds of seafood delicacies, but don't forget to try the King Crab! It's not the cheapest on the market, but it's not always that you can try it.
P.S. You can try eating a live octopus here, too.
Getting there: Noryangjin Station (Line 1), Exit 1.
22. Drink makgeolli, a sweet alcoholic beverage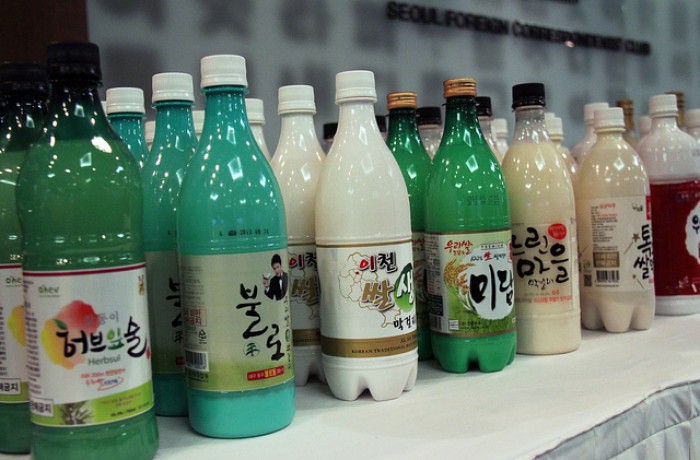 Image credit: Republic of Korea
Soju isn't the only alcoholic South Korean drink you must try. Makgeolli was first known as farmer liquor, but it's just so good that these days anyone and everyone drinks it.
23. Search for the spiciest food you can eat in Seoul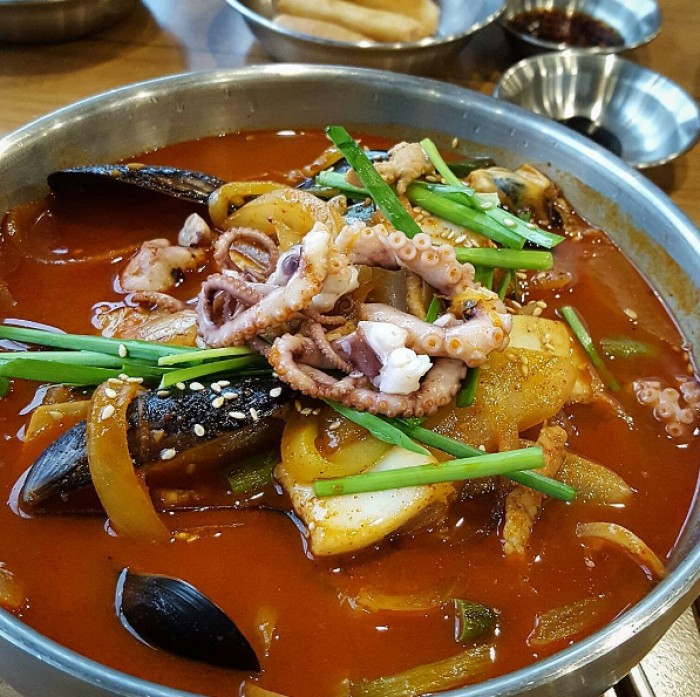 Image credit: 황지언
Whether you love or hate spicy food, Seoul offers some of the spiciest and yummiest food on earth. Go on a quest to try the spiciest food you can find. From jjamppong to buldak chicken (fire chicken) to ddeokbokki to spicy pig's trotter, there's just so many to try! We highly recommend Shingil Dong Spicy Jjambbong.
Address: 233-4 Dosin-ro, Yeongdeungpo-gu, Seoul
Direction: Singgil Station (Line 1 and 5), Exit 1.
24. Try on a hanbok at Korea Tourism Office
No visit to Seoul can ever be complete without trying on hanbok. The Korea Tourism Offices let tourists try on the traditional Korean costume for free or for a small fee. Head to Insadong, Myeong or Cheonggyecheon KTO's to try on a hanbok.
Also Read: 7 Super Fun Things to Do Near Seoul
And after you've completed, just think that you'll have more things to do the next time you go back. After all, you can always leave Seoul, but you know that your heart will always remain in the city.