With travel restricted during the time of COVID-19, many places have to come up with novel ways to lure the tourist crowds back. An island off the southwestern coast of South Korea has literally given itself an all-purple makeover. Nicknamed South Korea's Purple Island, Banwol Island is a remote fishing community with fewer than 150 residents. And by painting the town purple, they have seen a spike in visitors since June last year.
Inspired by nature's blush
About 400 of the island's roofs, along with structures like phone booths and bridges, have been painted with the unique shade of lilac. The colour was chosen to match as closely as possible to the purple island's native purple bellflowers, also known as campanulas.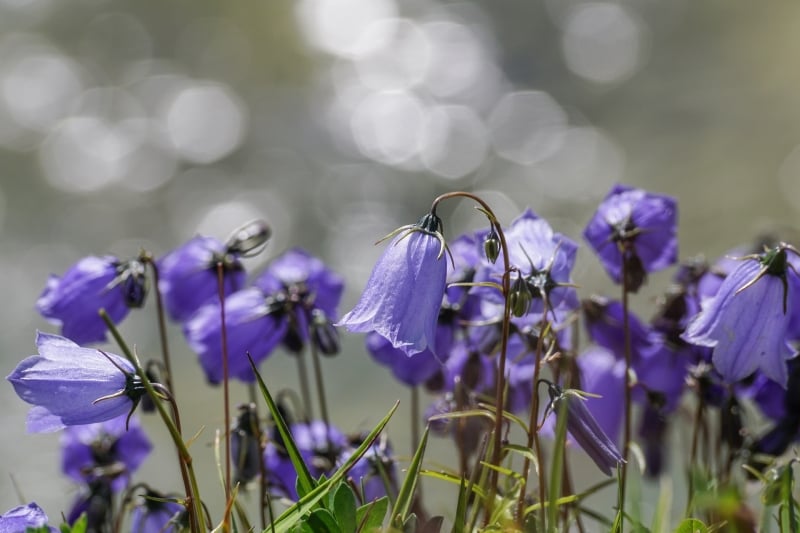 As part of the purple project, the local government has also planted over 30,000 New England asters and 21,500 square meters of lavender fields to spruce up South Korea's Purple Island. Take a walk through the fields of lavenders, or stroll through the villages where sidewalks, homes and even food trucks are painted purple! A great spot not to be missed for your Instagram aesthetic is the iconic purple bridge, which connects Banwol Island with Bakji Island nearby. 
Amenities on South Korea's Purple Island
To further welcome the new surge in tourists, Banwol Island has included new facilities and amenities to create a holistic purple island experience. These include a cafe, two full-service restaurants (one each on Bakji and Banwol), bike rental services and a small hotel. At just KRW5,000 per person, you can rent a bike and explore the whole island at a leisurely pace.
Also read: 8 Cabin Retreats in South Korea for a Cosy Getaway 
Getting there
From Seoul station, hop on the Korean Train Express (KTX) high-speed train to Mokpo station

Board a bus from Mokpo station to Anjwa-Myeon intersection (or Anjwa village)

Lastly, take the Anjwa Village Bus to the Purple Bridge
The admission fee to Banwol Island is KRW3,000 for adults, KRW2,000 for teenagers, and KRW1,000 for kids. Don't forget to go dressed in matchy purple outfits with the place and get the best Instagram photo for your feed! Let's hope that travel to South Korea would be possible soon and we can explore South Korea's Purple Island wonderland!