In case you haven't heard, the SingapoRediscovers vouchers scheme has been extended till 31 Dec 2021. That gives you more time to rediscover and explore your very own island nation. 

What exactly are SingapoRediscovers vouchers?
SingapoRediscovers vouchers are S$100 in credits given to Singaporeans under the SingapoRediscovers campaign to boost local tourism in the country. These vouchers are in the denominations of S$10. They are a plethora of ways to spend them including staycations, leisure attractions, and local tours! 
However, the vouchers cannot be combined to make a single purchase. The Singapore Tourism Board (STB) said that this was done to prevent cases of fraud and also to encourage Singaporeans to support as many tourism businesses as they can.
This will allow the vouchers to be used as a discount on the total payment due rather than a replacement for the payment itself. Additionally, Singaporeans won't be able to transfer or sell the vouchers to anyone.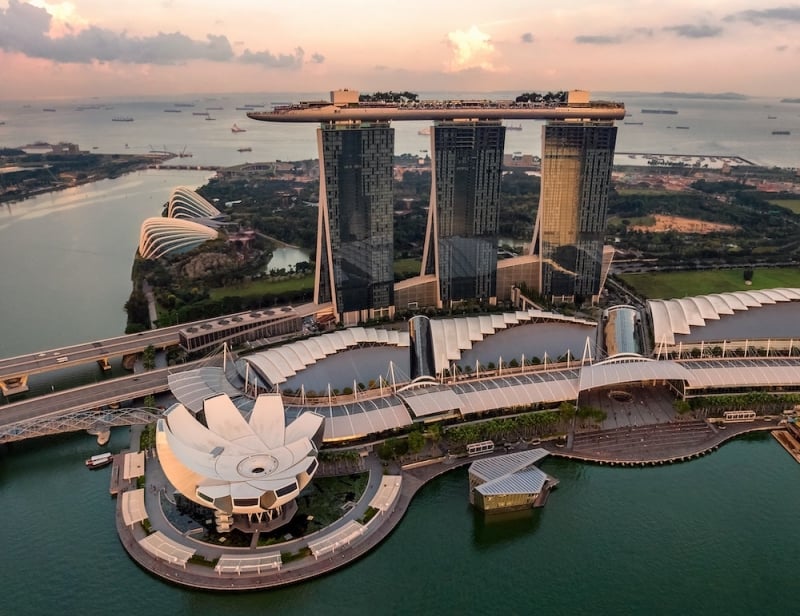 Who is eligible to receive SingapoRediscovers vouchers?
To be eligible to claim the voucher, you must (1) be a Singapore citizen and (2) be 18 or older in the year 2020. 
Also read: 5 SG Getaways to Embark On With Your SingapoRediscovers Vouchers For the Complete Singapoliday!
The government has something in store for those below the age of 18 as well. SingapoRediscovers voucher users can purchase up to six child or youth tickets under this tourism recovery scheme. There will be a subsidy of $10 on these tickets.
These vouchers are available for use till 31 Dec 2021; so you can even use them during public holidays and long weekends in the last month of the year. Time to plan your well-deserved Singapore vacations, then!
Where can I spend my SingapoRediscovers vouchers?
The STB announced that Singaporeans can spend their vouchers on more than 200 merchants from five authorised booking partners.
To make spending the SingapoRediscovers vouchers easier, STB has partnered with five authorised vendors. Be sure to plan and make bookings accordingly through the following apps and sites to make your vouchers count:
Also read: 12 Travel Hacks For Muslim Travellers 
Rediscover Singapore through staycations, local attractions, and tours
Wondering what you can do with these precious vouchers? Well, we have a guide of attraction visits, hotel stays, and tours you can enjoy. 
Enjoy a family trip to the Singapore Zoo or Jurong Bird Park and revisit some of the most stunning wildlife exhibits. Walk amidst the rainforest setting and enjoy a great learning experience with the kids!
If you're looking to beat the heat and chill in the cool waters with friends, you can head to the

Ola Beach Club

or even

Wild Wild Wet. Have a blast trying exciting water sports or experience the cool water rush as you slide down the various rides. 
Adrenaline junkies can head on to AJ Hackett Sentosa

or

Universal Studios Singapore

. From engaging in a range of gravity-defying activities to thrilling roller coaster rides, need we say more? 
Looking to kick back, relax, and lounge in luxurious hotel rooms? Why not spend your SingapoRediscovers vouchers and plan the perfect

staycation

. You'll love a rejuvenating experience that is sure to be lighter on your wallets!

That's not all; you can travel around the entire country and get the authentic tourist experience when you sign up for the

Singapore DUCK tours

. If you're looking for something more challenging, do the

Kayak Fishing River tour

and visit the best fishing spots around Singapore. 
The list doesn't end here! Visit the Singapore Tourism Board website for more information on all participating merchants so you can start planning now your holidays now.
How do I claim and redeem my SingapoRediscovers vouchers?
All those aged 18 and above can redeem the vouchers by following these steps:
Set up a Singpass account

Redeem the vouchers through the five authorised vendors. The vouchers will come in denominations of $10.

Singapore citizens can check their SingapoRediscovers voucher balance and activate child or youth subsidies on this website.
Those who find it difficult to use digital vouchers can visit any of the 69 physical counters set up across the island for assistance. These counters will be within five minutes of walking distance from each eligible individual.
SingapoRediscovers vouchers extended till 31 Dec 2021
The SingapoRediscovers vouchers (SRV) scheme will be extended to 31 Dec 2021 to give Singaporeans more time to fully utilise them.
On top of the extension, Singapore Tourism Board (STB) will be putting in place 'enhancements' to make it easier for Singaporeans to use the vouchers.
With so many exciting opportunities to enjoy a splendid time with family and friends, you surely won't miss travelling out of the country this year. These vouchers and the experiences to follow are certainly going to make short holidays more exciting and fulfilling. Domestic tourism, here we come!