Any adrenaline junkies out there who missed out on their yearly sports adventure holidays due to travel plans getting cancelled? Not to worry, you now have the perfect opportunity to discover these adventure sports and tours in Singapore that guarantee a fun experience! What's more, you can redeem all these experiences with your SingapoRediscovers vouchers. 
Some of these sporty activities even let you bring kids along! What better way to enjoy the holiday than to indulge in a sporting experience and spend some quality family time. To save you some planning time, we've come up with a guide to ensure you have the adrenaline rush of an outdoor holiday!
Attractions
1. Enjoy a thrilling bungee jumping experience
It's no secret that New Zealand is the world leader in electrifying adventure sports! But who says that you have to fly to kiwi land to experience the ultimate rush of bungee jumping? AJ Hackett Sentosa will guarantee you the same excitement right here in Singapore! AJ Hackett Sentosa is Singapore's first and only Bungy Jump arena and stands 50 metres above the Siloso beach. 
Adrenaline junkies can enjoy the experience of a lifetime as you jump and fly through the cool air. You even have the option of landing in the Bungy pool below. Additionally, you can opt for other experiences like the Giant Swing, the Skywalk, and the Skybridge, all of which scream adventure! You can redeem all these exciting activities with your SingapoRediscovers vouchers, giving you yet another reason to enjoy this adventure sport. 
Also read: 5 SG Getaways to Embark On With Your SingapoRediscovers Vouchers For the Complete Singapoliday!
2. Free fall through air with an indoor skydiving experience
A skydiving experience is incomparable to any other experience. But the world's largest indoor skydiving wind tunnels at iFly certainly comes close. This is your chance to fly through air, experience true free-fall conditions, and the adrenaline rush of a skydive! You can enjoy up to two skydives in the wind tunnel spanning 16.5 feet wide and 25.5 feet tall! 
And don't worry, you definitely won't miss the stunning views that an outdoor skydive guarantees. The 18-feet-tall acrylic glass walls that surround the wind tunnel will also give you the chance to take in picturesque views of the South China Sea and Siloso Beach. Don't know about you, but the adrenaline junkie in me is certainly "jumping" with joy at the thought of free-falling through air. Oh, and being able to redeem this exhilarating experience with the SingapoRediscovers vouchers. 
3. Zipline your way through the jungles and beaches of Sentosa island
Ever wanted to swing through the forest like Tarzan or explore the jungle with Mowgli? Whizz past the lush greenery and nature views on the MegaZip. The 450m long zip line descends at speeds up to 60 kilometres per hour. That's as fast as the average horizontal speed of an eagle! Adrenaline junkies can even bring along their kids for this adventurous zip across Sentosa island! Be sure to redeem this flying adventure with the SingapoRediscovers vouchers to double the enjoyment. 
Tours
1. Row away on a fishing and kayaking adventure
Experience Singapore like never before as you embark on a kayaking and fishing adventure. As part of your tour with Kayak Fishing Fever Pte. Ltd, you will embark on a thrilling fishing adventure aboard a leg-powered Hobie kayak. What better way to explore Singapore with your adventure junkie friends than on a guided fishing escapade! Better yet, redeem this tour with the SingapoRediscovers vouchers for a more valuable experience. 
This tour is perfect for families, groups of friends and even for novice fishers. Your guide will familiarise you with the techniques and skills required to master the art of fishing on a kayak! What's more, all you need to bring along is a hat and maybe some sunscreen. All other fishing and kayaking equipment is included in the tour package. This unique experience is the perfect way to rediscover Singapore and it's roots of a fishing village! 
2. Discover the marine world with a scuba diving adventure
If you're bored of outdoor land activities, then this is just the adventure for you! Explore the magical underwater world and marine life as you begin your scuba diving journey with Lighthouse Adventure Co. This dive centre based in Singapore gives you the opportunity to experience the adrenaline rush of a sub-aquatic adventure! You can enrol in a wide range of activities, from entry-level scuba diving courses for beginners to high-level experiences for seasoned underwater explorers. 
This is the ideal place for adrenaline junkies seeking a meaningful and memorable adventure. The courses here will equip you with the skills to become a scuba diving maestro. And of course, the formal certification and a stunning vista of the vibrant coral reefs and beautiful marine creatures add to the perks! The SingapoRediscovers vouchers are surely going to come handy when we make our way to redeem this thrilling adventure! 
Also read: 5 Lesser-Frequented Attractions to Visit With Your SingapoRediscovers Vouchers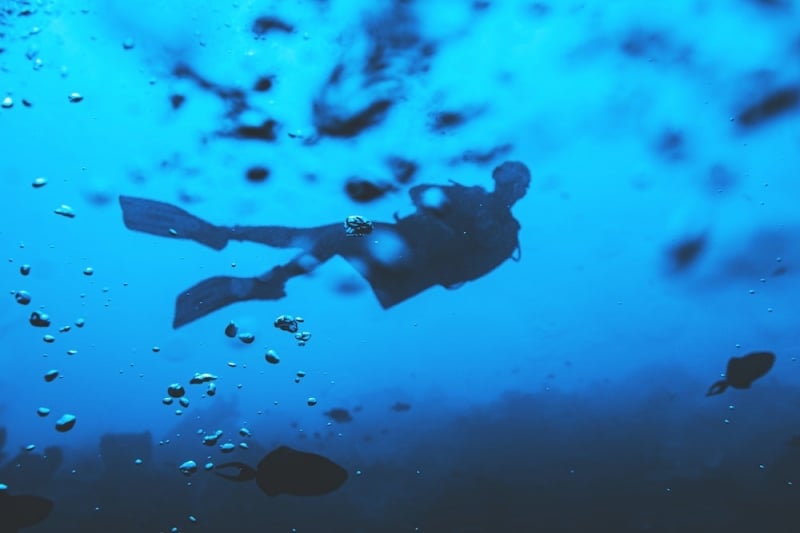 Who knew there were so many sports and tours in Singapore to satisfy the adventure needs of adrenaline junkies! The SingapoRediscovers vouchers have given us the rare opportunity to discover these hidden gems in the island nation. We can't wait to try out these enticing activities, what about you?