Some of us may enjoy our long weekends curled up in a blanket catching up with the latest shows on Netflix. Alternatively, others relish in self-care and retail therapy along the streets in Orchard Road. You may be wondering what to do with the remaining long weekend of the year. That's why we've come up with 11 ideas for your long weekends with SingapoRediscovers vouchers! 
In case you're sick of hearing "staycation" or have already covered Singapore's major attractions, you're in for a treat below. And if you've no idea when the long holidays are, check it out here!
1. Burn those calories with a Historical Singapore Bike Tour
There's no better way than to live out your #fitspo dreams by exploring Singapore on wheels. Delve into historical and cultural sites and appreciate Singapore's beauty outside its concrete cityscape.
You'll get to cover areas like Chinatown, Kampong Glam, Marina Bay, and many more. Also, for those who've never had the time to visit museums, now's your chance! Paddle down to the Museum district for Singapore's diverse collection of museums to admire their intricate beauty. 
Be it a solo, couple, or fambam day out, the tour will work up your appetite for a rewarding meal at the end of the day!
2. Stand-up paddleboard and more at Ola Beach Club
Here's one for avid beachgoers and adventure junkies. Work those muscles while refuelling yourself with some vitamin D at Ola Beach Club. You can choose from a variety of activities such as stand-up paddleboarding, kayaking, and even having a donut to chill on the waves (the inflatable one, that is). We can be sure that standing on a board and paddling isn't as easy as it looks! 
Grab a buddy or group of pals to spend a fun-filled day in the sun thanks to these water activities. If you're looking for a reason to head to Sentosa, or simply to use your SingapoRediscovers vouchers for the long weekend, you've got one now.
Also read: 10 Places For Water Sports in Singapore: Kayaking, Stand up Paddling, and More!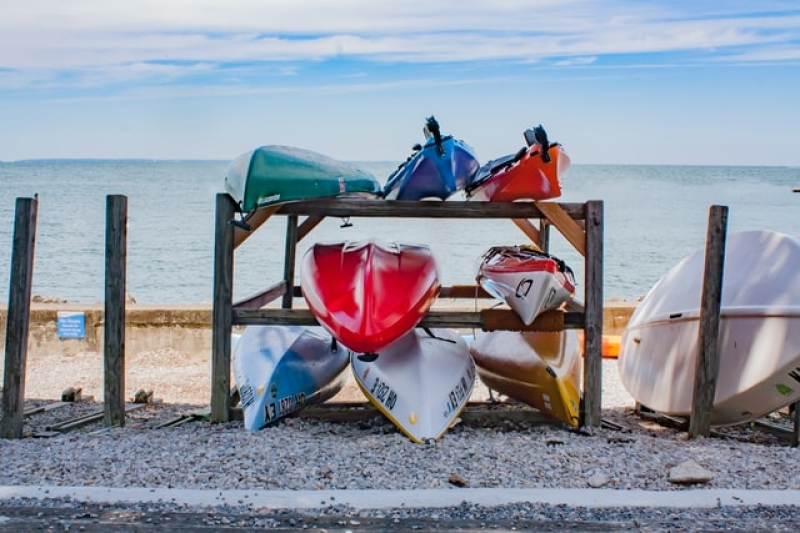 3. Day adventure at Pulau Ubin
Pulau Ubin is home to Chek Jawa and many species of flora and fauna across the island. Although it's famous for a quick city getaway, the island houses many hidden gems aside from visitor hotspots. Quarries, Butterfly Hill, and the German Girl Shrine are other unique places worth popping by when you visit this beloved island. 
For those game enough, you can even try kayaking through Pulau Ubin's waters!
4. Food tour around Singapore's old neighbourhoods
Embark on a traditional taste tour of food from 90-year-old stores in the Telok Ayer and Kreta Ayer districts! This tour lives up to the 'SingapoRediscovers' name for sure, as you get to learn about the backstories of shops and their heritage.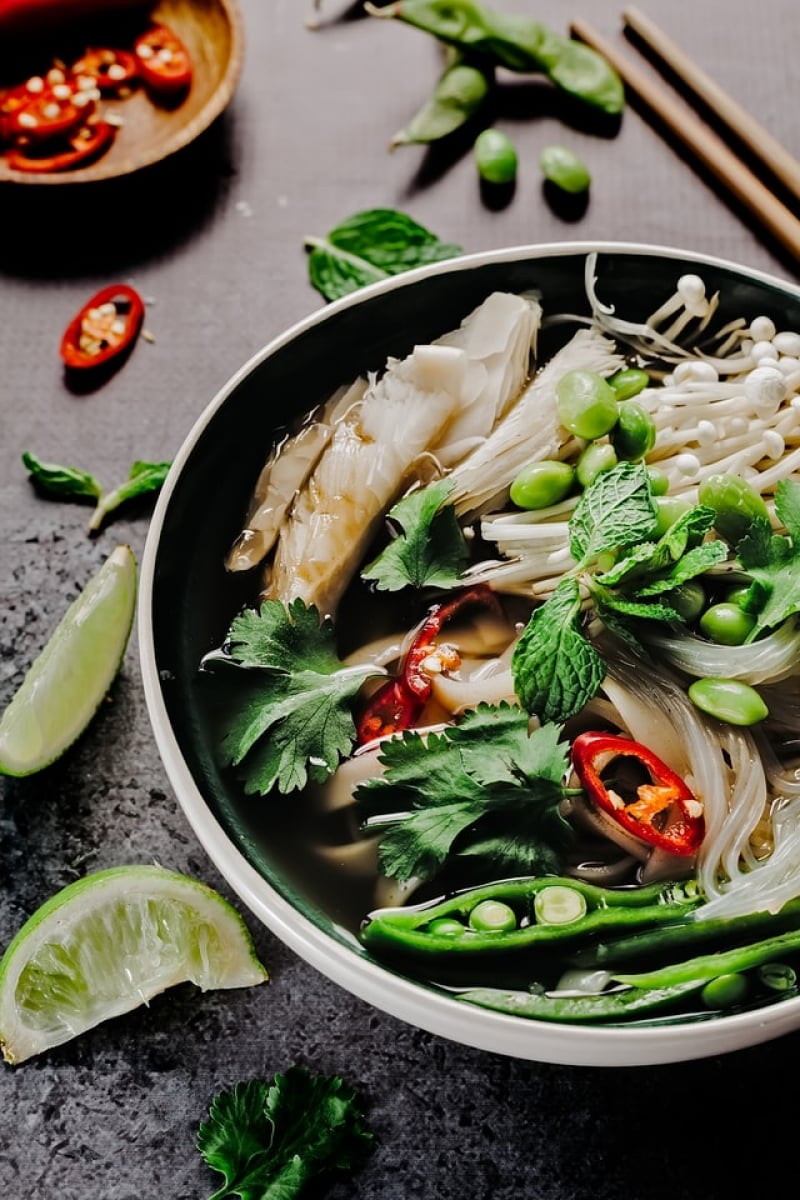 Take a trip down memory lane with familiar sights and sounds of Chinatown and Tanjong Pagar's yesteryears. Amidst the bustling cityscape of Singapore, take some time out to enjoy Singapore's culture and heritage.
5. Get spooked with creepy WWII stories and urban legends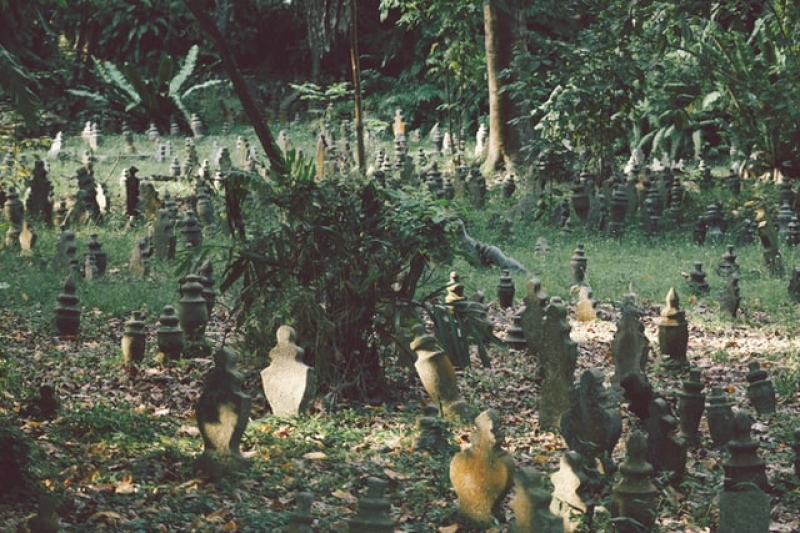 Warning: this tour is not for the faint of heart. Nestled behind Singapore's cosmopolitan fortress lies tales that may send shivers down your spine. Walk past tombstones and mausoleums to discover urban legends from time immemorial. Furthermore, visit a secluded WWII battlefield and Japanese laboratory labelled with a long history of massacres. Daredevils can grab some candles and ghost detecting devices to top it all of.
6. Guilt-free eating with ASEAN bites by bike tour
Eat, burn off, eat again: it couldn't get any better than this. Hop on this tour to savour our favourite dishes from ASEAN countries. Get a taste of their native dishes and explore smaller exclaves in Singapore you never knew existed!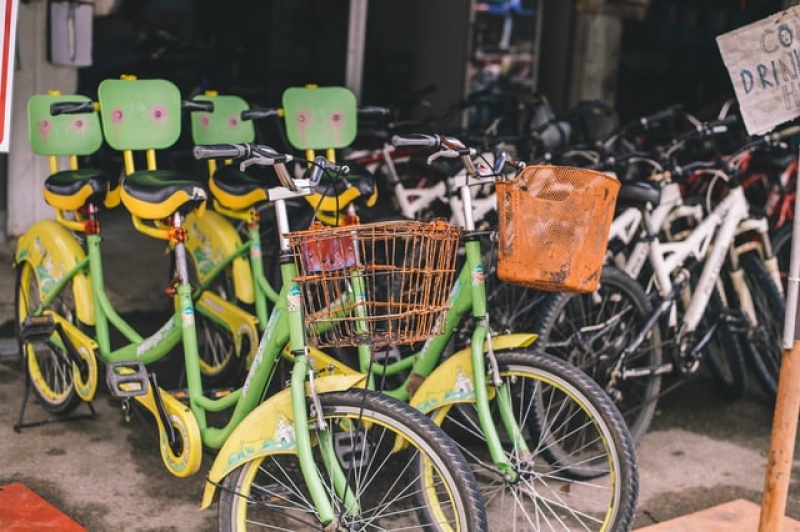 This adventure will certainly be a foodie's paradise, and a great way to spend your long weekends in 2021 with SingapoRediscovers vouchers!
7. Return of the little Nyonya
We all know the Singaporean series The Little Nyonya. But have you ever wondered what it's like to live as one?
Now you can with various tours to uncover the beauty of Peranakan heritage and culture in Singapore. Admire Peranakan architecture along Petain/Neil Road and even get an exclusive insider's tour of a Peranakan family's private gallery. This is definitely a must-go for culture vultures out there!
8. HeadRock VR
Create unforgettable memories at HeadRock VR, Singapore's first VR-themed park. With exciting rides and thrilling activities, this place is a must-go for the young and young-at-heart. There are three zones to choose from, so you won't find yourself bored anytime soon. Be Robin Hood for the day, or even jump into molten magma for an out-of-this-world experience!
9. Traverse Tiong Bahru for the Gram
Wander through Tiong Bahru's streets and alleys with your knowledgeable guide. Did we mention he/she happens to be a professional photographer too? Learn the heritage of this nostalgic neighbourhood, while expanding your pool of Instagrammable photos for keepsake.
Also read: 10 Hidden Gems in Singapore You Need to Uncover
10. Have a ball of a time in mid-air
Suspend yourself six levels above ground for zero-gravity fun at Airzone. With more than 40,000 balls, you can be sure to cushion your fall as you frolic with family and friends. There are narrow passageways to crawl through, and giant playgrounds with inflatable beach balls awaiting you too!
Don't worry about falling through the nets, since they're made up of sturdy material that can support the weight of two full buses. If you're tired, you can sit and chill as you watch City Square Mall around you bustling with mallgoers.
11. Splish splash at Hydrodash
Admit it, you sang that in your head. But we can't blame you since Hydrodash lives up to its name of being a delightful water playground for families and friends alike. Climb, slide, and bounce your way through its various obstacle courses. Adrenaline junkies can also look forward to leaping off a three-meter-high tower after climbing to the peak.
Located at Palawan Beach, Hydrodash is a perfect hour-long escapade for those looking to spend their day out in the sun. Remember to book early and more importantly. We hope the weather's on your side!
There's so much of Singapore to see, and we wouldn't want you to waste the last long weekend of the year not utilising the most of your SingapoRediscovers vouchers! Remember to make your bookings early to avoid disappointment.