Those of us with a Singapore passport, rejoice. In the recent 2017 Passport Index, Singapore is ranked joint-first, with Germany, for the number of countries that the relevant passport-holders can visit without needing a visa. Singaporeans can enter a whopping 122 countries visa-free, and obtain a visa on arrival for another 37 countries. This amounts to approximately 80% of the world's countries that we can visit without much hassle. When compared to some of our neighbouring counterparts (Thailand: 42%, Indonesia: 27%), our passport is very much a coveted object.
Singaporeans are immensely proud of our (almost) unparallelled global mobility, with many sharing the results from the 2017 Passport Index on various social media platforms. Sadly, this appreciation does not extend to actual travelling – Singaporeans continue to flock towards traditional holiday destinations of East Asia and Western Europe. Even in these popular locations, a majority of Singapore travellers choose to visit the usual "safe" attractions, such as the famed metropolises of Bangkok and London, in place of more exotic locales. We have the tendency to take our ease of access around the world for granted. As a result, our potential to explore remains untapped. Travel ennui can set in, and the regular yearly overseas family trip can become as mundane as doing laundry.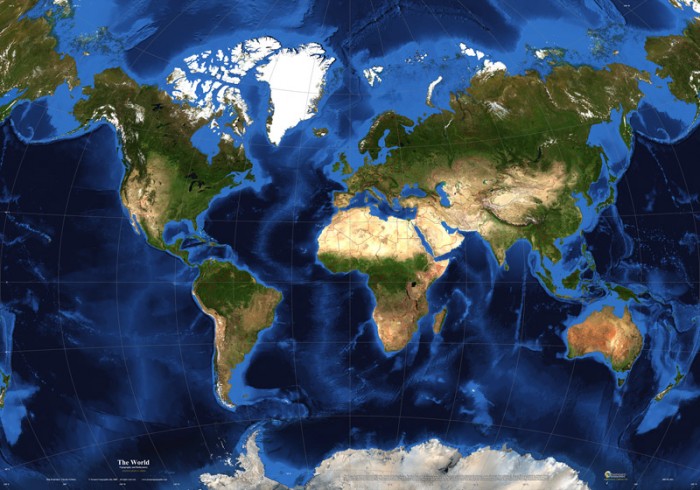 The world is more than just East Asia and Europe | Image Credit: Newport Geographic
Leap into places less travelled
Perhaps it is time to take the leap of faith and use the Singapore passport to its fullest extent. The Singapore passport allows us to have visa-free vacations at more unconventional regions. Compared to our American and Australian counterparts, we can visit the reclusive nation of North Korea without filling in additional paperwork. Scaling the Tower of Juche Idea, or riding on the numerous antiquated trains in the Pyongyang Metro is as equally easy as visiting Myeongdong in North Korea's southern counterpart. A chance to immerse ourselves in a nation whose leader has been the subject of extensive media coverage, countless memes and even a movie, should not be missed.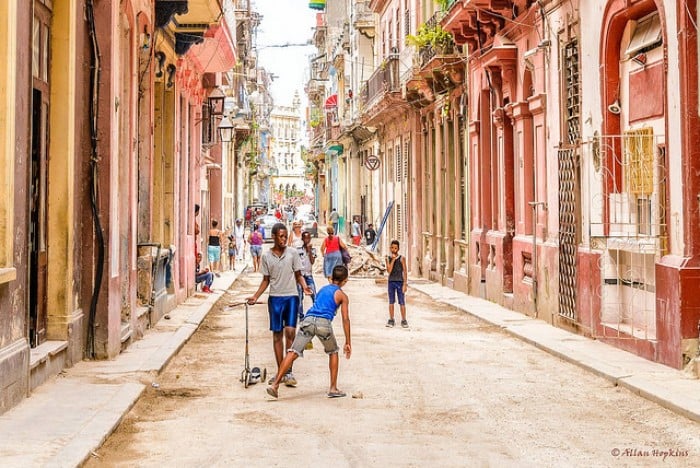 Boys playing on the streets of Havana. | Image credit: Allan Hopkins
Similarly, the island country of Cuba is visa-free for us. With the thawing of relations between Cuba and the West, the the chance to visit Havana as it is right now, time-frozen in the 1980s, might soon disappear. Scenic nature hikes and tranquil walks down Havana's quaint streets can replace the usual shopping jaunt in Bangkok.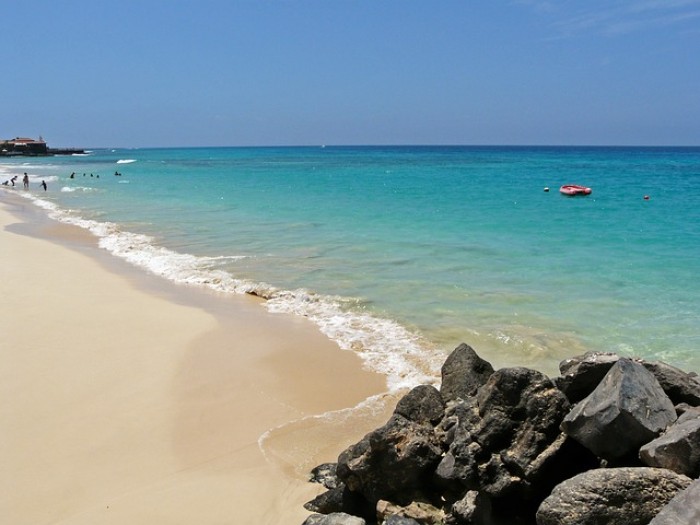 One of the beaches of Cape Verde.
For beach vacations, the African archipelago of Cape Verde would be an excellent alternative. Situated off the coast of West Africa, this former Portuguese colony is one of the most stable and developed countries in the continent. With sprawling white beaches, clear blue water, and untamed green valleys, one would not ask for a better escape from city life. North Korea, Cuba and Cape Verde offer a unique spin on the yearly vacation, and allows us the opportunity to evade the usual horde of tourists during peak season. To top it off, our passport allows us to visit these places visa-free, thereby making them excellent alternatives to our usual holiday spots.
Find hidden gems in the usual destinations
Perhaps there is reluctance to deviate from the regular flight routes, or the pervasive fear of planning new flight arrangements remains. Fortunately, our visa-free privilege can still be utilised to its full potential via tweaks to our usual vacation itinerary. Even popular countries have hidden gems. The orthodox visits to Shanghai, Yunnan or Beijing in China can be swapped for adventures in peripheral regions such as Inner Mongolia, Manchuria or even Tibet. These areas are infused with their own unique cultures, and would definitely provide an equally immersive experience to one's trip in China.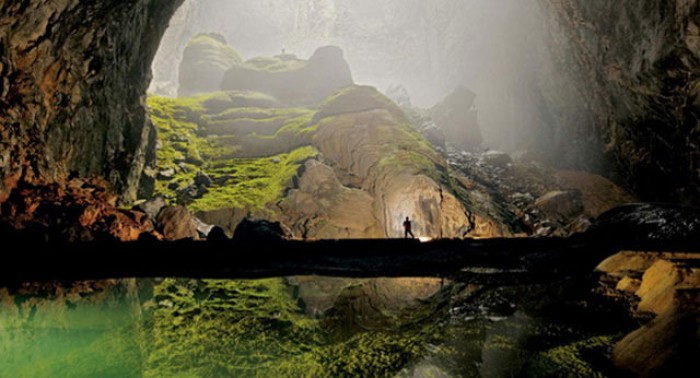 Son Doong Cave, Phong Nha-Ke Bang National Park, Vietnam | Image Credit: vtoanstar
Closer to home, Vietnam's Phong Nha-Ke Bang National Park would be a perfect substitute for Halong Bay. Housing one of the most extensive cave systems in the world, the park remains sparsely visited by tourists, even as it would satisfy the most avid of nature enthusiasts. In place of the urban flurry that is Hanoi, one can visit the tranquil rural district of Mai Chau. Homestays in the traditional stilt houses are available, and would offer a more interesting lodging experience. In Myanmar, the southern regions provide options for an experience away from Yangon and the Bagan temples. The caves around Hpa-an are perfect for hiking, and the city of Mawlamyine houses the Moulmein pagoda, an architectural marvel in the country. With such interesting alternatives to our usual vacation destinations, our thirst for exploration can continue to remain quenched.
Endless vacation possibilities await
So why should you travel everywhere if you have a Singapore passport? Because you can.
With the visa-free privilege offered by our Singapore passport, the world is literally our oyster. Why settle for the usual vacation destinations and contend with the typical tourist crowds? Cast your eyes outward, and let your spirit of adventure lead you down the road less travelled. Once you begin to utilise the global mobility accorded to us, no trip will ever be the same, and yet equally as memorable.