A brand name that's well-loved by those in the know, Decathlon is a French-based sporting goods retailer with more than a thousand stores globally. 
What's there to love about Decathlon? Well, falling under the arms of "sporting goods" are many travel essentials, from microfibre towel and heat packs to winter wear. To top it off, the items sold in Decathlon are priced affordably and do not compromise on quality – in other words, cheap and good stuff!
Here are some of the many things in Decathlon which might be useful for your trip abroad:
1. Travel towels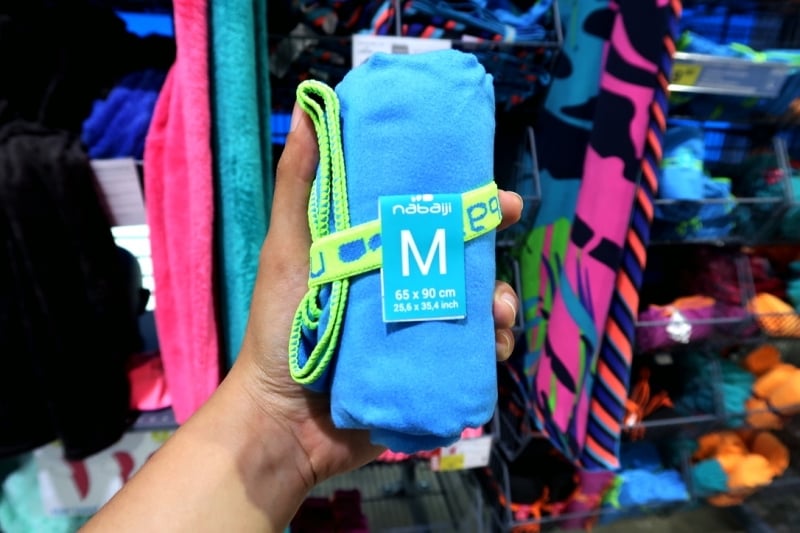 Designed for swimming activities, this highly-absorbent microfibre towel is also a handy travel companion. It can roll up to a ball and secured with a rubber strap, proving to be far less bulky than a typical cotton towel. On top of that, it comes in an array of colours and sizes.
2. Fleecewear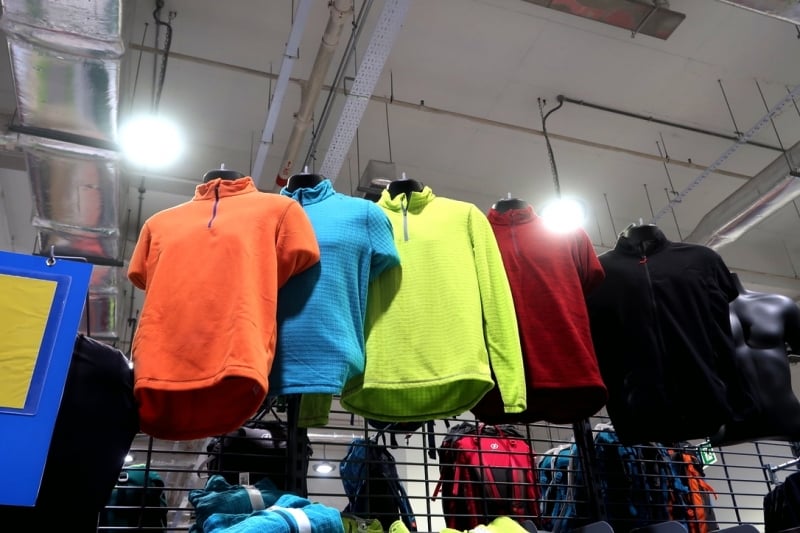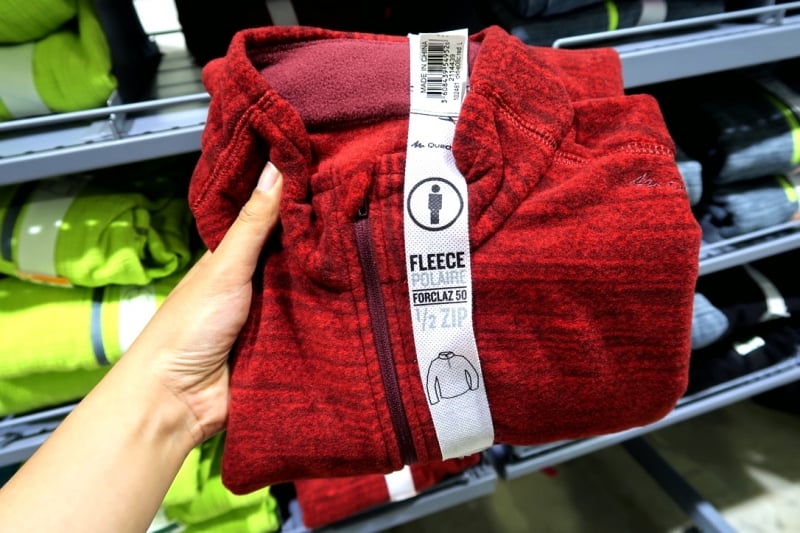 Clothing made of fleece are great for the cold weather. They can be worn on its own for temperatures around 10°C or layered with an outer shell when the temperature dips. Fleece shirts with half-zip openings, fleece jackets and also fleece trousers can be found on the shelves of Decathlon.
3. Winter jackets & parka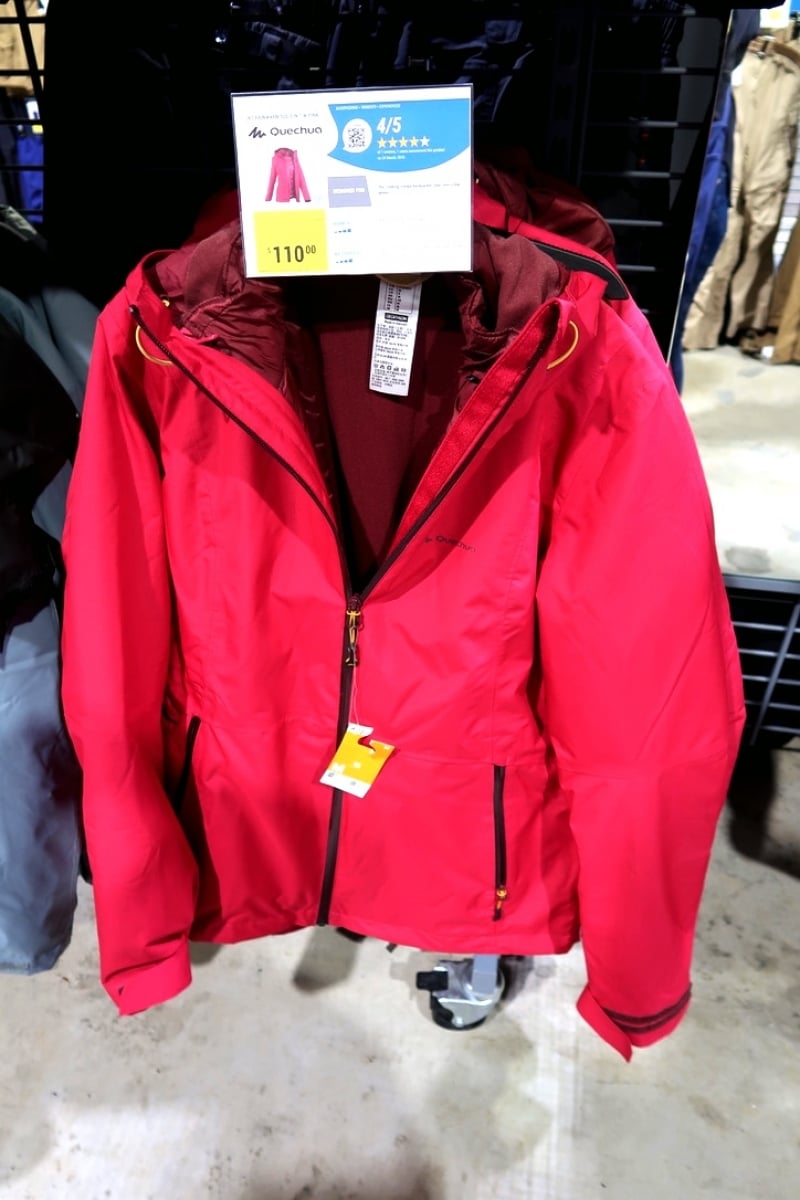 Need a winter jacket? Step into Decathlon for lightweight down jackets, sporty ski jackets, padded hiking jackets… basically a wide variety of jackets that are suitable for the cold, whether or not you're planning to engage in some sporty activity. Waterproof jackets or parkas are available too.
4. Hiking shoes & winter boots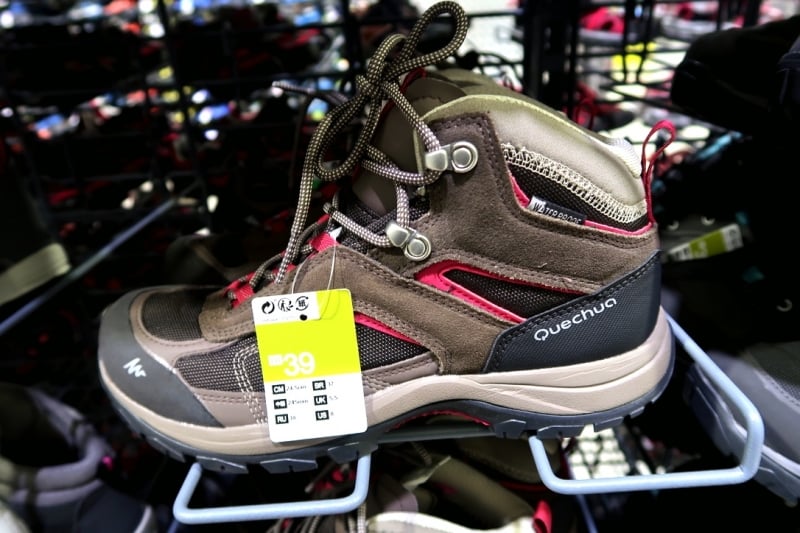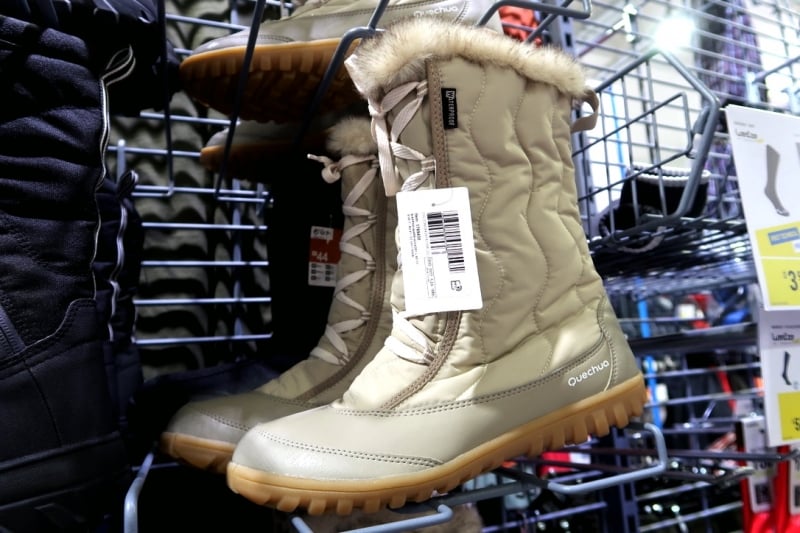 There's no need to scour through Queensway Shopping Centre for a good pair of hiking shoes anymore! You can find a whole range under one roof, including high-cut and waterproof ones meant for challenging terrains. There's also a smattering of boots that can be used for trudging through snow. Note that most of the footwear in Decathlon are from the Quechua brand.
5. Compact shoe bag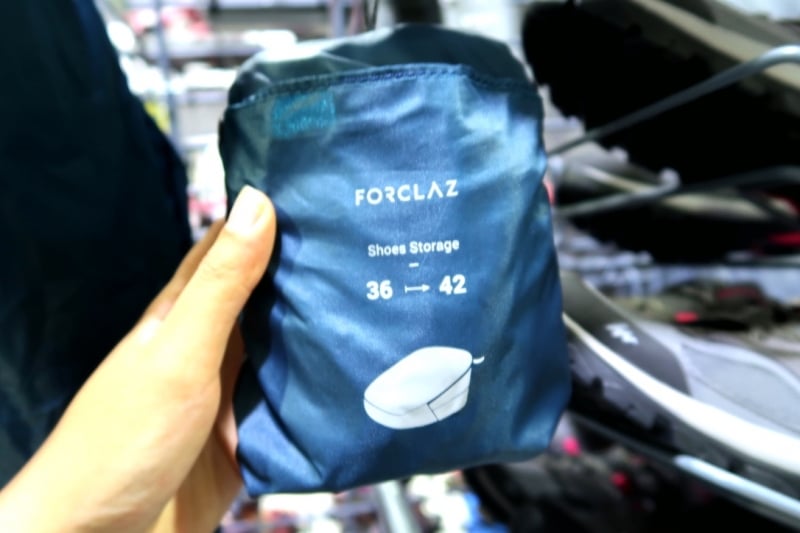 Where should you keep your new footwear if you're not wearing them on the flight? In these compact little shoe bags, of course!
6. Heat packs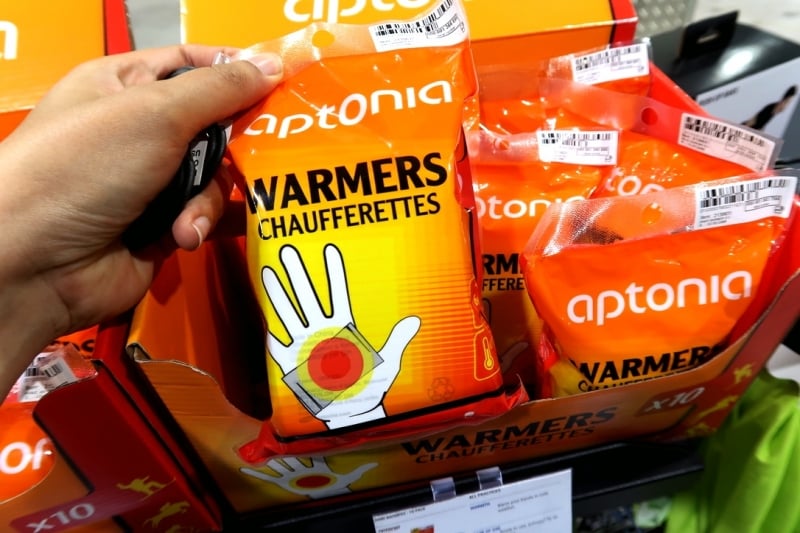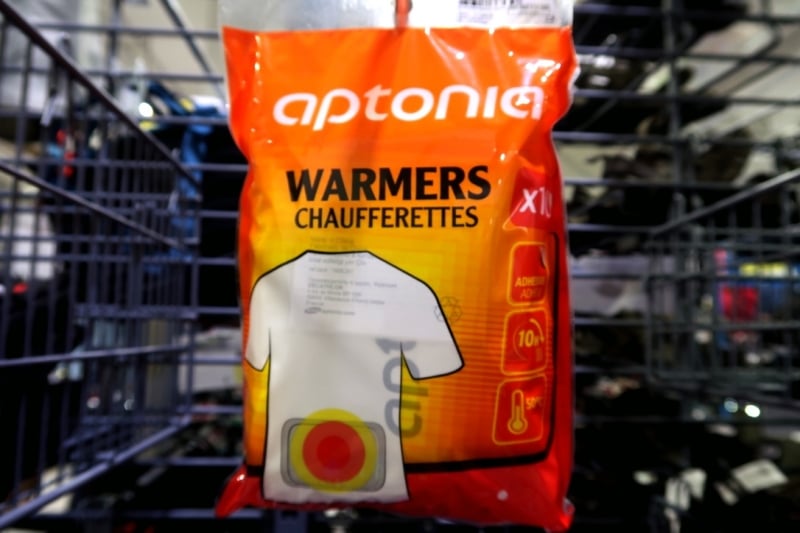 Heat packs are potentially a life-saver in winter! In Decathlon, you can get different sized ones for your hands, body and feet. Just shake it, stick it close to your body, and it'll keep you toasty for hours.
7. Gloves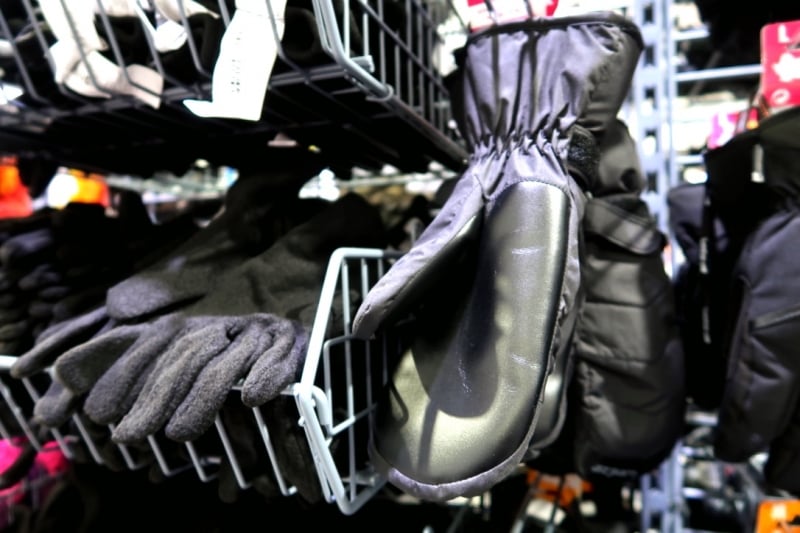 Keep your hands warm with thin hiking gloves, a thicker padded ski gloves, or water-repellent mittens.
8. Winter beanies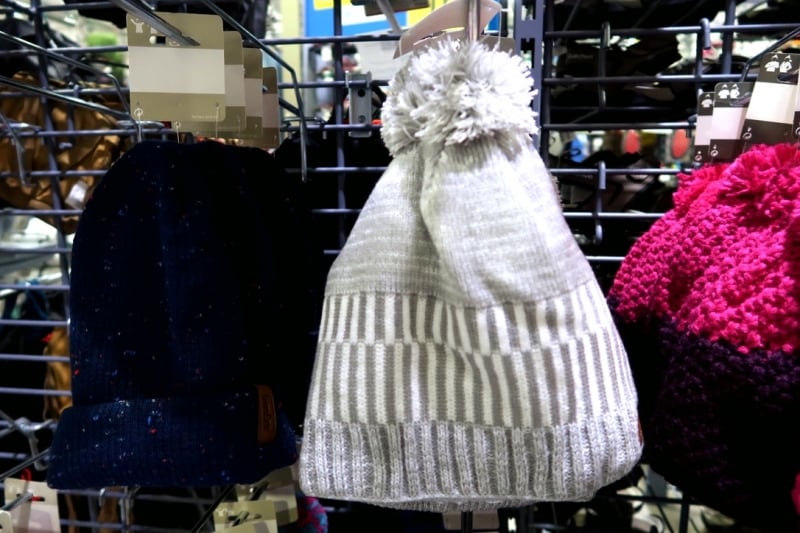 Also, don't forget that a significant amount of body heat is lost through the head. So put on a headwear like these cute beanies.
9. Winter innerwear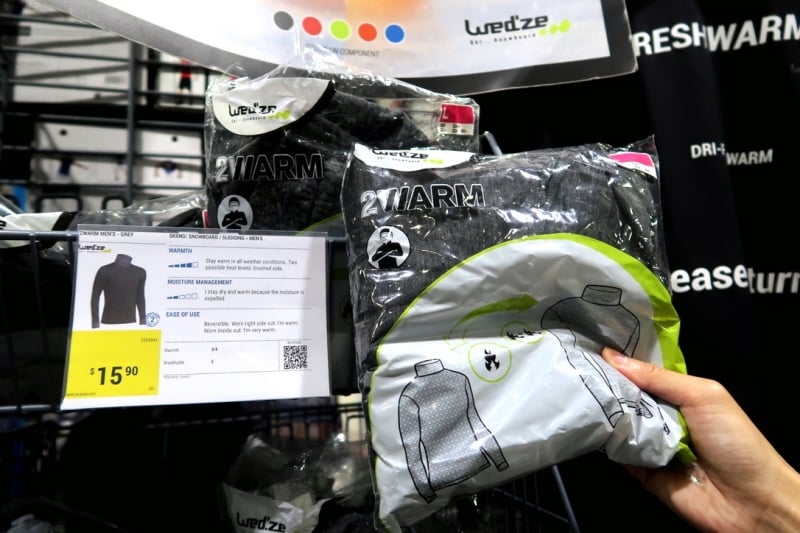 Still on the winter theme, a thermal base layer like this one should do the trick to keep you comfortable despite frigid temperatures.
10. Swimwear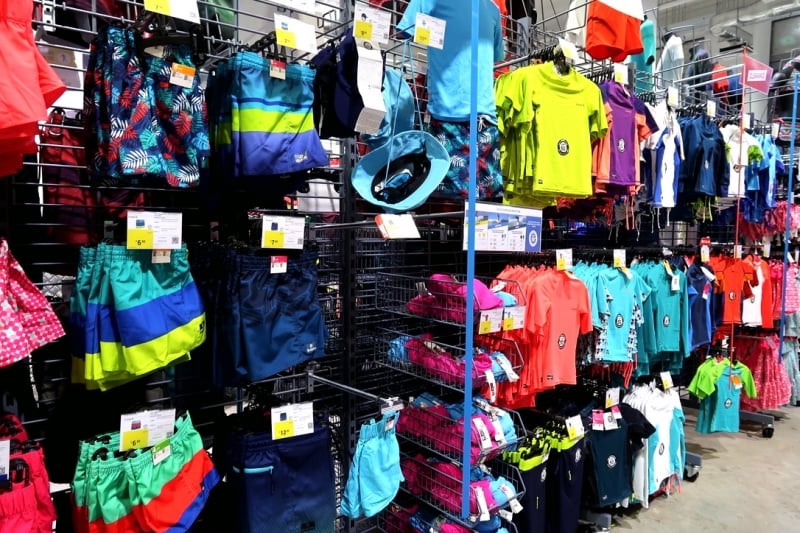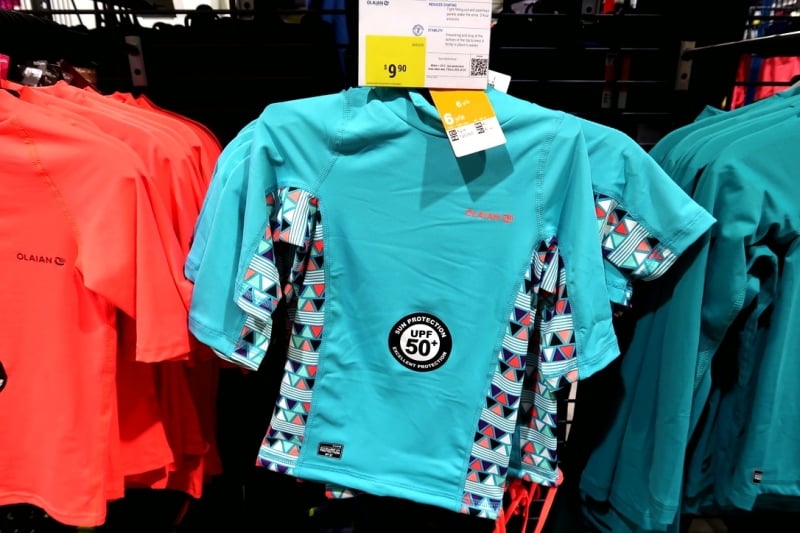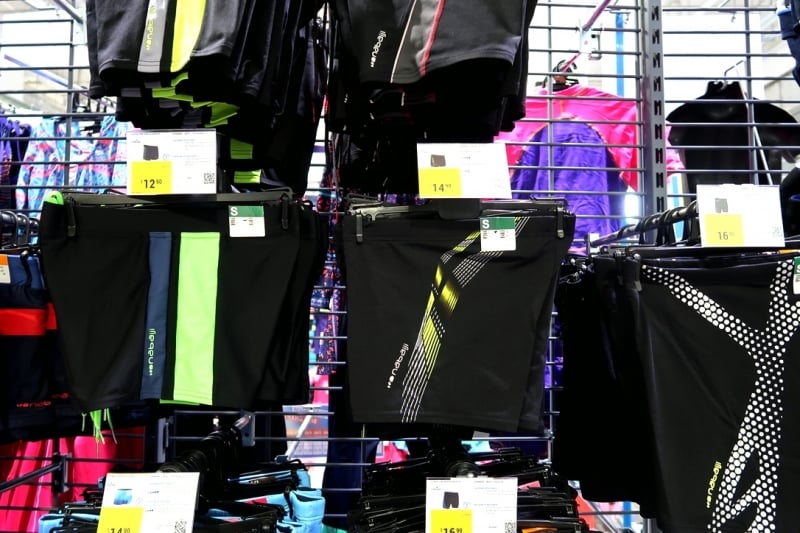 Decathlon has a huge range of swimwear for both kids and adults. Swimming trunks, bikinis, long-sleeved swim tops, one-piece swimsuits, anti-UV tops – you name it, you got it.
11. Snorkel gear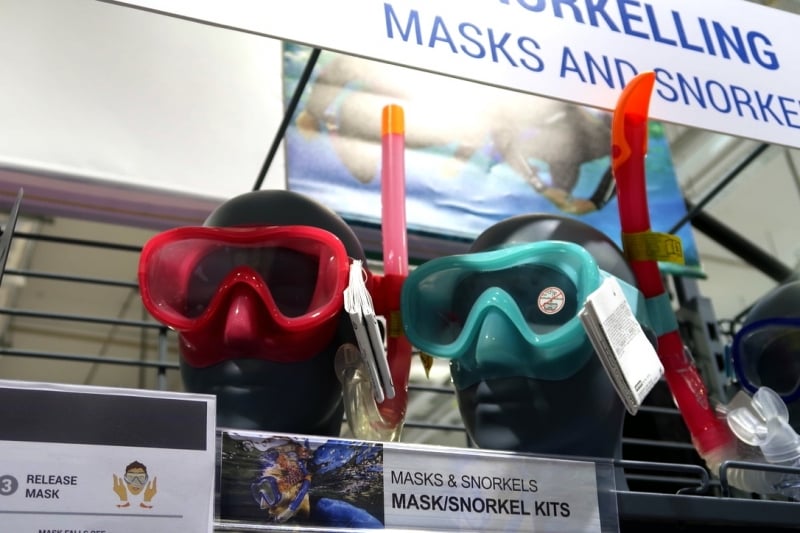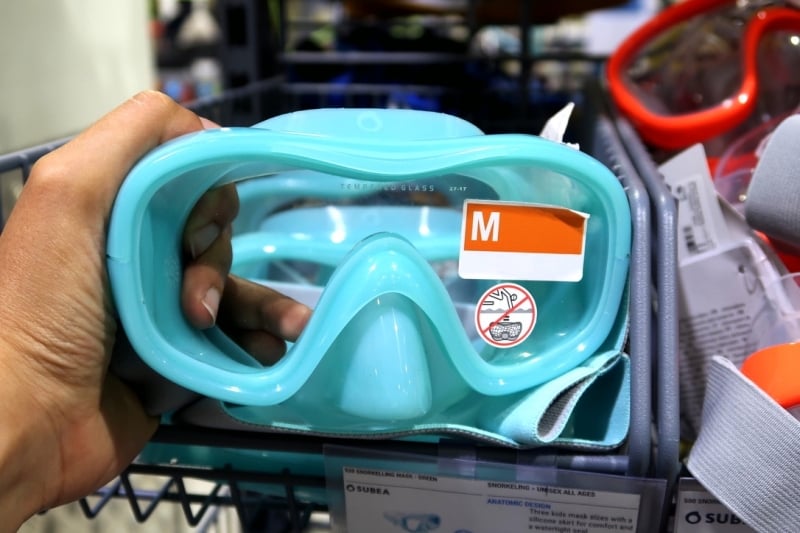 Get your own snorkel gear so you never have to rent one again! You can get just the mask and snorkel or the whole set together with fins.  
12. Dry bag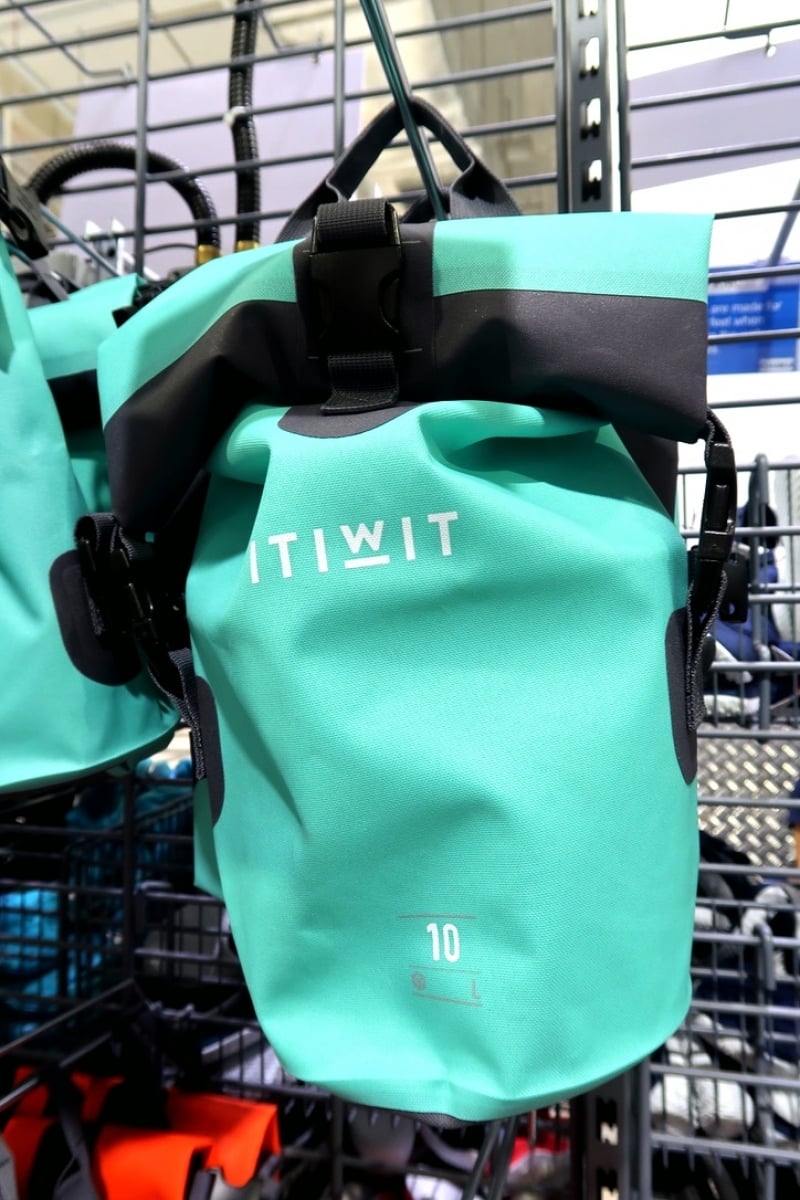 Keep your phone and valuables dry during your offshore adventures by stuffing them into a watertight duffel bag, popularly known as a "dry bag". Do keep in mind that most dry bags are ideal only for splashes and brief immersions.
13. Foldable backpacks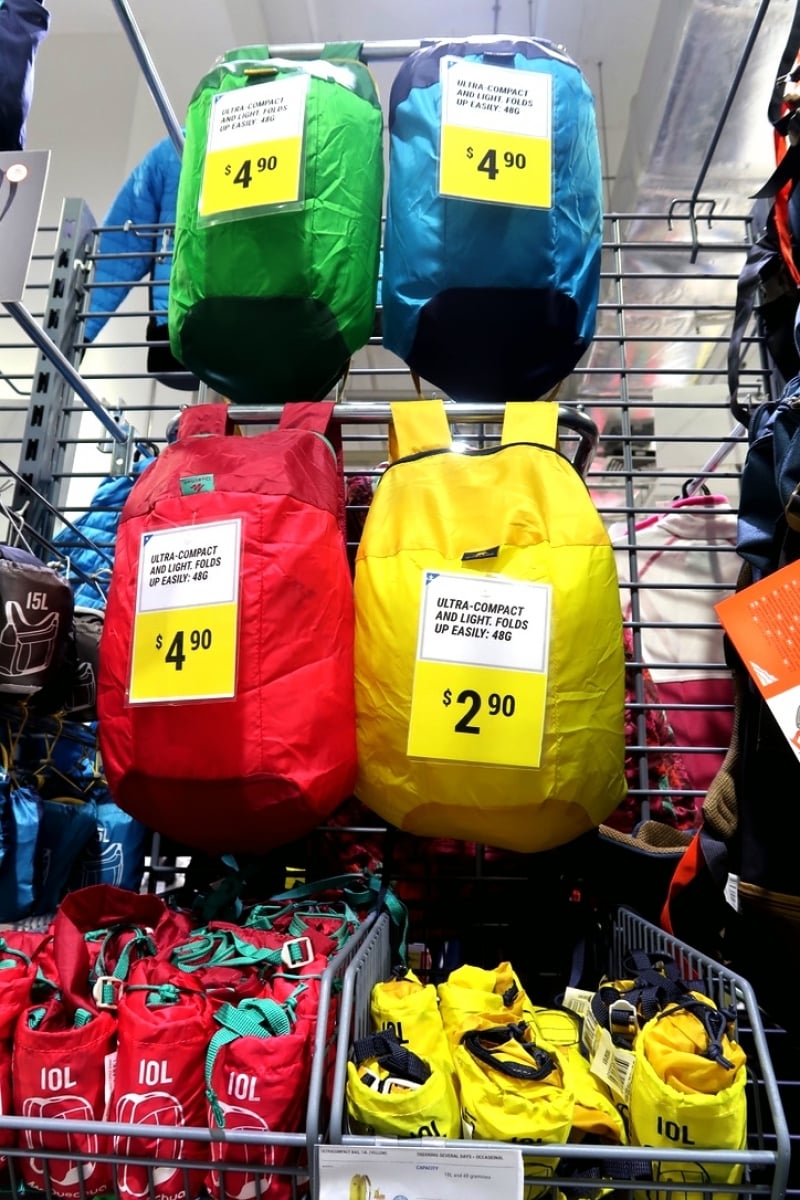 Maximise your luggage space by trading a bulky day backpack with these ultra-compact and ultra-lightweight foldable bags. If you don't mind having creases on your bags and non-existent shoulder padding, that is.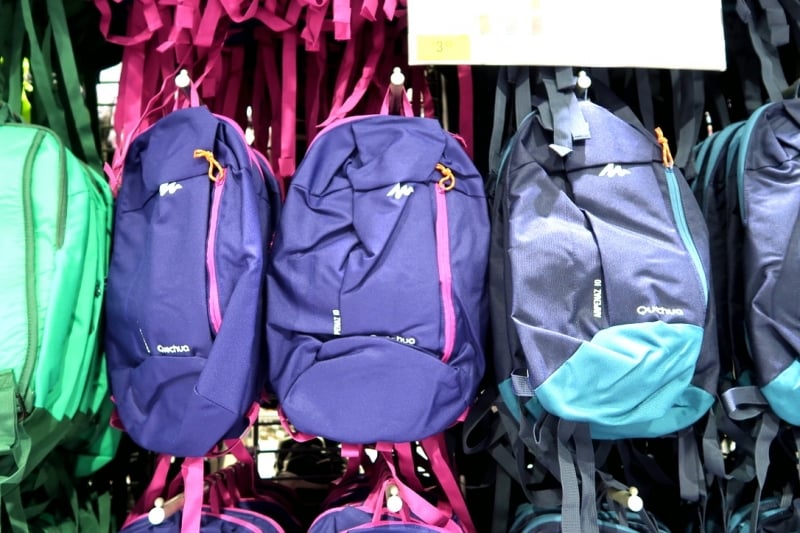 Otherwise, choose from the range of dual-coloured Alpenaz 10 backpacks! They're not foldable but they're pretty compact. You've seen them on the streets before, haven't you?
14. Backpacks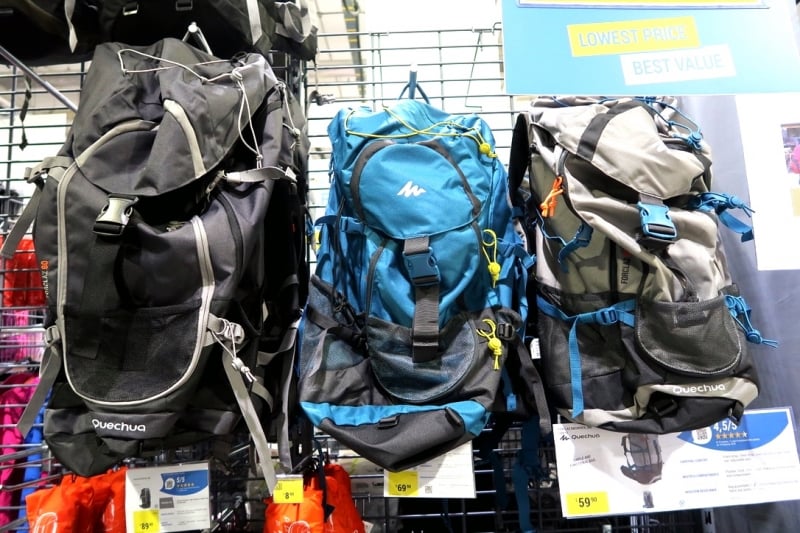 Quechua backpacks are all the rage these days among backpackers. They come in sizes that are good for everyday use to those as big as 50, 60 and 70 litres. Most of them are built for hikes, with proper straps, back ventilation and lightweight material. That said, they're perfectly functional (and fashionable) as a suitcase alternative.
15. Tents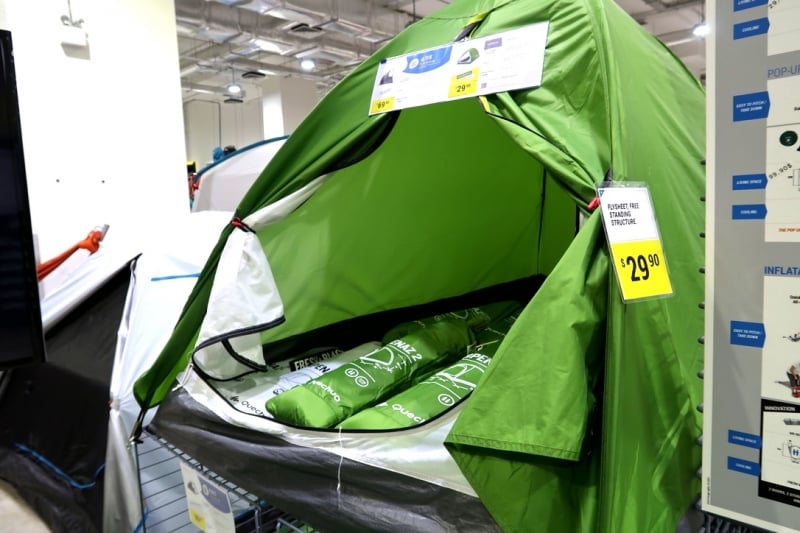 If you're planning a camping trip but lacking a tent, rest assured. Whether you need a budget-friendly tent for two, a tent that "pops up" in seconds, or an inflatable two-bedroom tent for the whole family, you can find them all in Decathlon.
16. Sleeping bags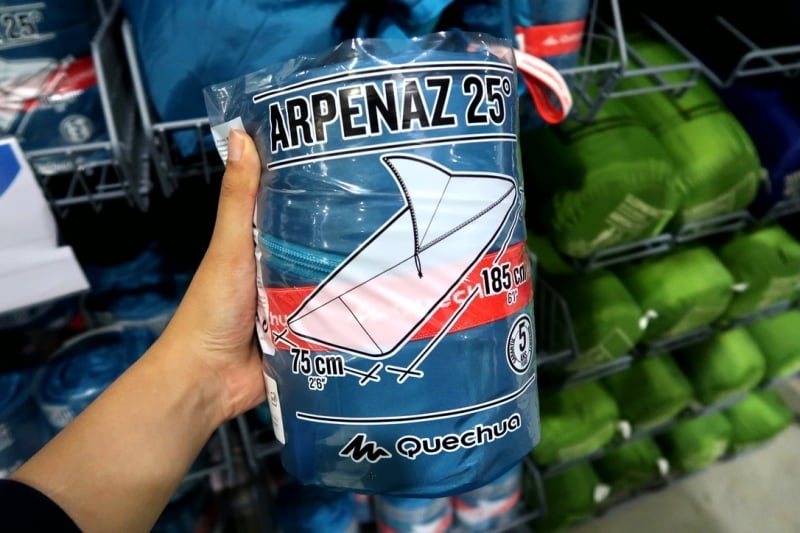 Add on all the other camping essentials, from sleeping bags for a variety of temperatures to foldable chairs, an icebox, and a cooking set with pans, mugs, spoons and forks.
17. Headlamps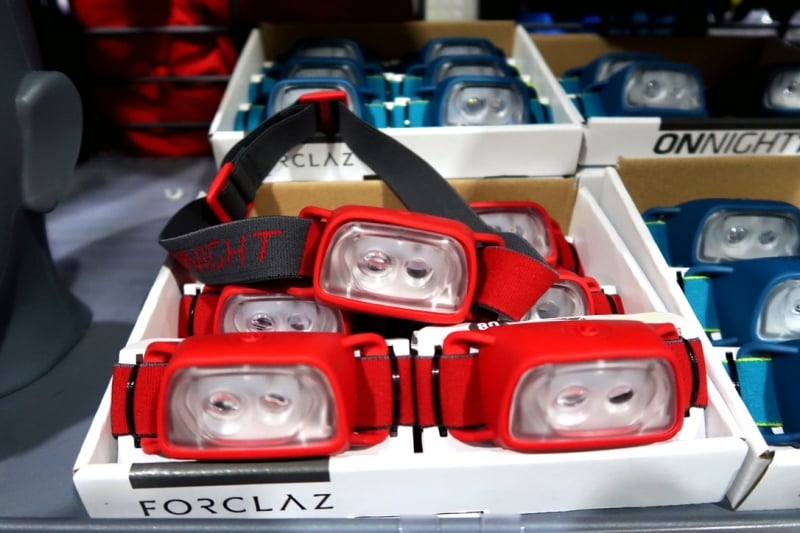 A headlamp is a must-have for hiking/camping trips and something that might come unexpectedly useful during any other trip. The obvious perk of being able to strap it to your head instead of holding it like a flashlight is that your hands will be free to hold other things.
18. Sunglasses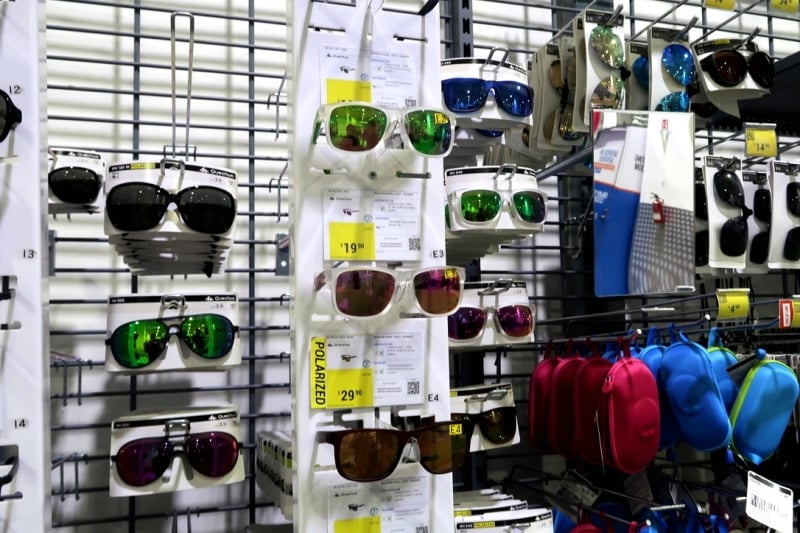 Last but not least, protect your eyes from the sun's ultraviolet rays when you're out exploring the world. Aside from the typical sunnies, Decathlon has cycling sunglasses and also floatable sunglasses for watersports activities.
Happy shopping!
There you have it – 18 travel-related items you can buy in Decathlon before your trip! To be honest, there are a lot more things that can be added to the list, so you should definitely go check it out and see for yourself. In Singapore, Decathlon has three outlets; the newest and biggest of them is in Joo Koon, while the other two are tucked away in City Square Mall and Bedok.