Want to ring in the new year with a bang? Here's a list of the best places in Singapore to usher in 2016! Whether you're one who detest crowds, or a party animal, you deserve a BOOMKAPOWZ new year because we all know that… BABY YOU'RE A FIREWORK!
Read this article in Chinese: 2016新年倒计时:新加坡最佳烟花观赏点收录
If You Don't Like Crowds
Fireworks On Mount Faber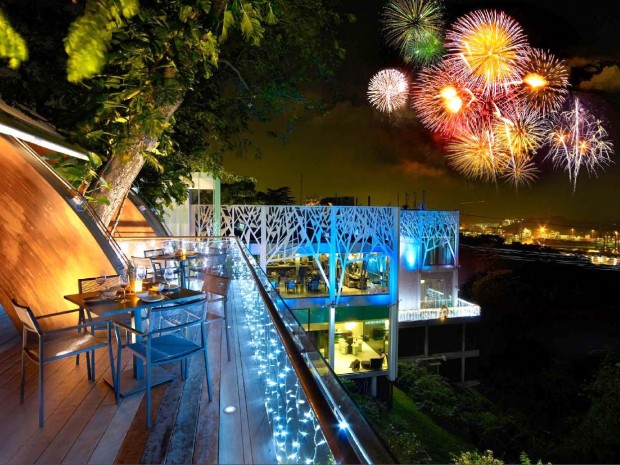 Image credit: Faber Peak
If you are looking for somewhere to relax and watch the night sky get lit up in clear view, get on up to Mount Faber and watch the fireworks from 105 metres above! With the main crowd congregating at the Marina Bay area, you won't be bumping shoulders with humans every 0.5seconds. Why not grab a drink while you're at it? Join the Cider Countdown Party @ The Lookout!
If You Like A Mini Party  From Up High
Singapore Cable Car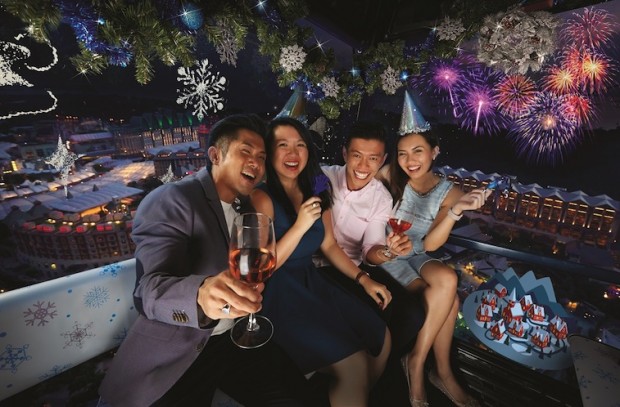 Image credit: Singapore Cable Car
Gather 5 other friends and watch the fireworks from a private themed cable car! For $488 for 6 pax, you'll be entitled to champagne, 3 round trips (woohoo!) and an unbelievably close view of the fireworks. There probably isn't a better way to usher in the new year with your closest buds on one side and the fireworks display on your other, is there?
If You Like Your Fireworks With Ambient Music On The Side
Esplanade Waterfront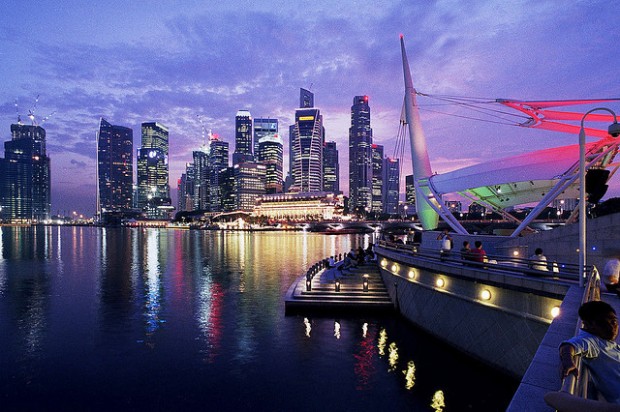 Image credit: Nicolas Lannuzel
Listen to some locally performed tunes at the Esplanade Waterfront while looking out at the fireworks exploding across the sky. Watch the fireworks from a vantage point after your soul has been satiated by the tunes!
If You Like to Be One With The Crowd
Marina Bay Countdown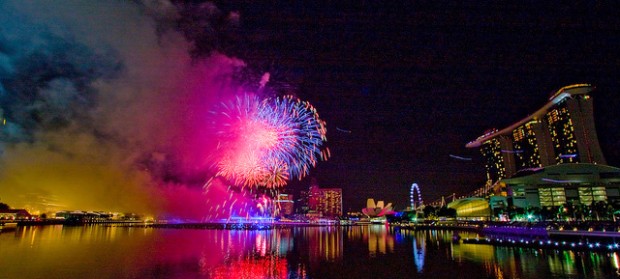 Image credit: Zeyang
One of the biggest celebrations every year, Marina Bay Countdown always puts on a great show. So head down with your family and friends and bask in the solidarity of ringing in the new year together with your fellow Singaporeans! Tickets can be purchased at $38 onwards.
If You've Got Money to Burn
Pan Pacific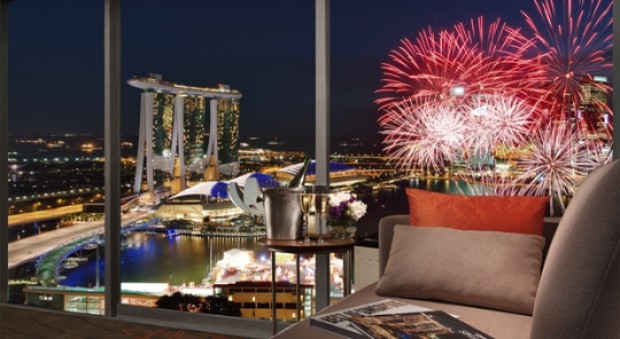 Image credit: Pan Pacific
Have a luxurious stay in a strategically positioned room in Pan Pacific Hotel with a bird's eye view of the fireworks from the VIP Pacific Club lounge. Wake up to the new year with soft cushiony bed sheets and a complimentary breakfast in the hotel. Ahhh… sounds like the life.
If You Think Alcohol Makes Everything Better
1-Altitude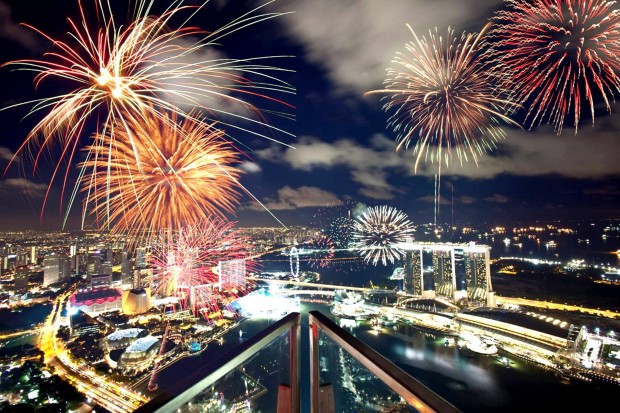 Image credit: 1 Altitude
Watch the entire nation's skyline dim and light up in a dazzling manner as shouts of cheer erupt everywhere in celebration of the new year. Have an amazing view from 1-Altitude and watch the explosion of colors splash across the dark night sky as you sip on champagne.
If You're a Family Person
Bay East Garden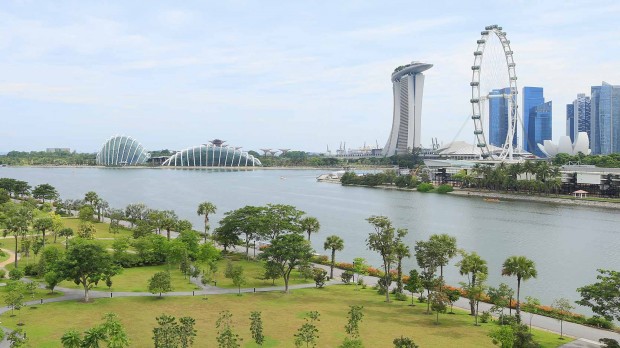 Image credit: Gardens by the Bay
An alternative location to watch the fireworks set ablaze in the night sky would be from the Bay East Garden. This is the best place to bring your family, especially if you have young ones. You'll get a close enough view of the fireworks but without needing to jostle for breathing space at the more common places like the Floating Platform.
If You Like To Feast With a View
Satay by the Bay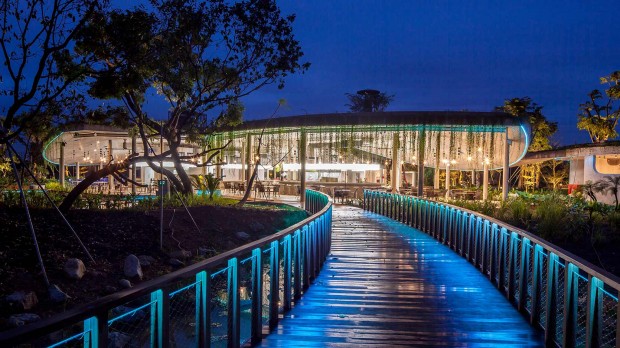 Image credit: Gardens by the Bay
If you like to eat while enjoying a good show, this is the place to be during New Year's Eve. Bite into succulent meat on a skewer (satay) and enjoy the fireworks from the outdoor seating area at Satay by the Bay. Although heads up, a little strategic planning is needed when choosing a seat with an unobstructed view of the fireworks.
If You Like to Multitask
Marina Barrage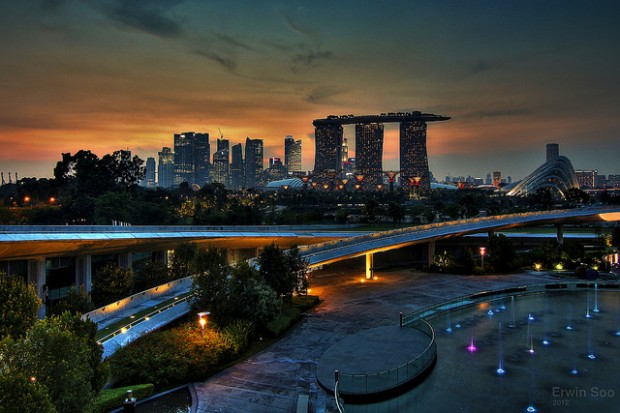 Image credit: Erwin Soo
If you're the type to keep busy while watching the fireworks, why not fly a kite at the Marina Barrage? Have a flying great time watching your kite soar as you see bursts of colors erupt throughout the night sky. On the other hand, it'll make for an ideal location to just roll out a picnic mat, sit back and relax as you ring in the new year with your loved ones.
If You Like To Party It Up
Siloso Beach Party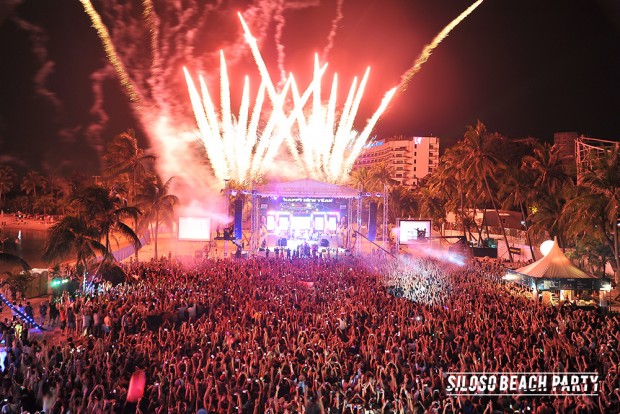 Image credit: Sentosa
Dance your way into the new year with your best buds and usher in the new year together at the Siloso Beach Party! If you're strategic enough, you might get front row seats to seeing the fireworks go off in Sentosa.
Come 31 December, we'll all raise our voices as we chime 3… 2… 1… Boom! Boom! Boom! Even brighter than the moon… Moon… Moon…