As countries around the world enter a new stage of the battle against the pandemic with vaccination programs taking off, one question that remains of high interest to many of us is: When will travel resume and borders reopen for international students? There are students' that have pent-up wanderlust and also those who are eager for borders to open not because of sightseeing, but because of their studies. 
Yes, while we come to terms with needing to wait a while longer before we can continue working on our travel bucket list, many international students are anxiously awaiting the all-clear signal to continue pursuing their studies overseas. With Asia being one of the top choices in the world for studying overseas, we've compiled a list of countries within the region that have in fact reopened their borders to students, along with details that prospective students need to know about. 
Also read: Lazy but Tasty: 12 Asian Recipes You Can Cook Using One Pot
Singapore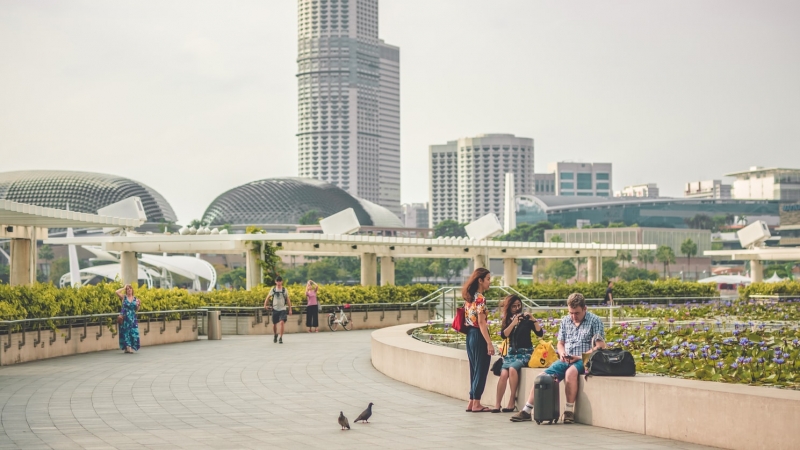 Among all the countries in Asia ideal for international students, Singapore has always enjoyed arguably the best reputation as a place to further one's education. With renowned institutions like National University of Singapore (NUS) and Nanyang Technological University (NTU) leading the way, it's no wonder that some of the brightest minds flock to the country seeking world-class education. 
Who can enter?
At the time of writing, foreign nationals holding a Student's Pass (STP) for admission to schools registered under Singapore's Ministry of Education, institutes of higher learning (public and private), arts institutions, and other education institutions (including preschools) are allowed to enter. In addition, STP holders who are 19 or younger are allowed to travel with one accompanying adult (family member). STP holders enrolling in post-graduate programmes may also travel with their spouse and children. 
Preparation for travel
All international students hoping to enter Singapore must first obtain a valid approval letter from the MOE via their respective institutions. They must be able to present this letter to airline staff when checking in at the departure airport, and at the immigration counter upon arrival in Singapore. 
What's more, prospective students will also need to submit a health and travel declaration prior to arrival. This can be done via the SG Arrival Card (SGAC).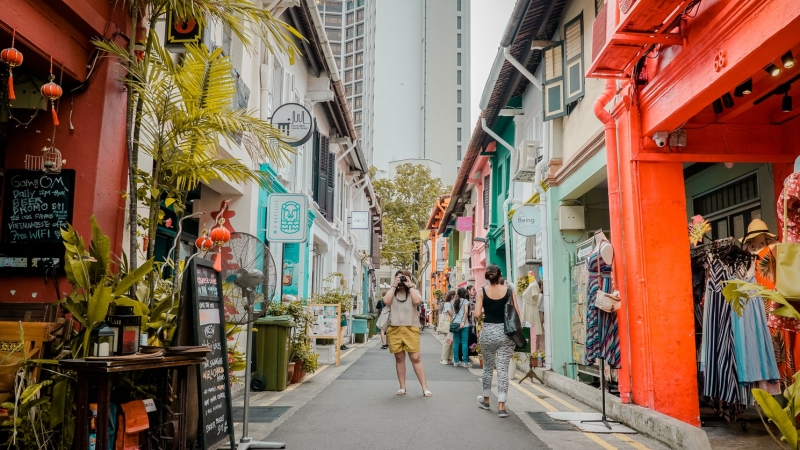 Quarantine measures
All international arrivals to Singapore will be subject to a Stay Home Notice (SHN) upwards of seven days based on their travel history. If students are unable to undergo quarantine at their own place of accommodation, they will either be assigned to an available Stay Home Notice Designated Facility (SDF) or choose to book an SDF suite of their choice. During this time, a COVID PCR test will also be administered and the cost will be borne by the individual. 
All those serving the SHN are required to not leave their place of accommodation until notified about their PCR test result. Take note however, that the cost of the PCR test and of the SHN will be borne fully by the individual. 
For more information, click here.
Malaysia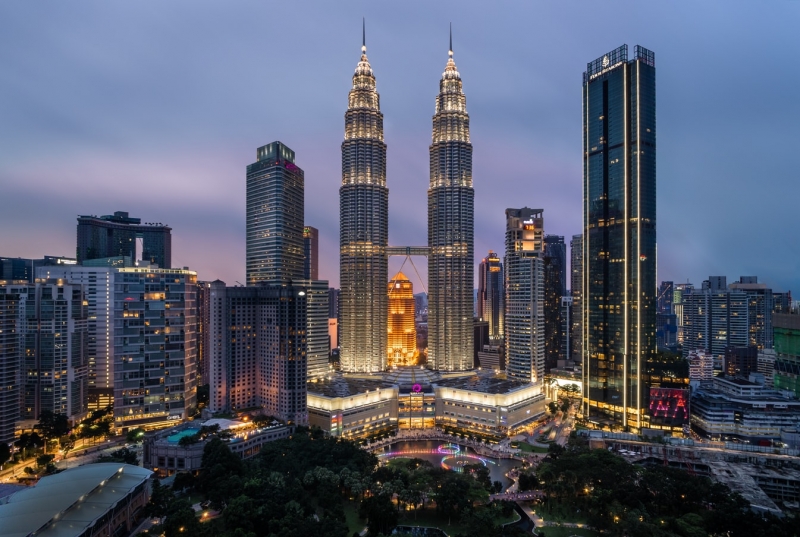 Much like its neighbour, Malaysia has been another top choice for international students. Featuring a wide range of reputable public and private universities, in addition to well-known international schools like GEMS, Malaysia is slowly building a formidable reputation as a place for affordable, top-quality education. 
Who can enter?
From 31 January 2021 onwards, all newly enrolled international students are allowed to return to their campus in Malaysia. Students will be informed by their respective institution about when to travel. The only exception, for the time being, includes students from the UK. 
Preparation for travel
Prospective students wanting to enter Malaysia must first submit an online application via Education Malaysia Global Services (EMGS). Once they receive an approval letter from the Director General of Immigration, they will then need to complete the Letter of Undertaking (LOU) and obtain a travel note from an appointed Malaysian Representative. 
Apart from the relevant documents, all those travelling to Malaysia must also present a negative RT-PCR COVID-19 test that was taken three days prior to arrival. In addition, you must also download the MySejahtera contact tracing app and complete your registration before arriving.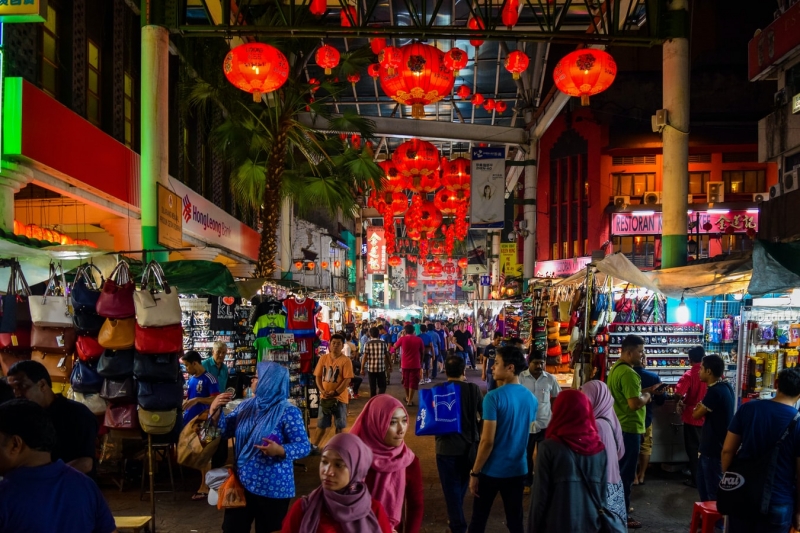 Quarantine measures
Depending on whether or not you are able to provide a valid RT-PCR test result, you'll be subjected to either a seven or ten-day quarantine period at a government-approved facility. Towards the end of your quarantine period, you will also be required to undergo another round of screening (RT-PCR test). Only when you receive a negative test result will you be allowed to leave your quarantine quarters. 
Like Singapore, the cost of quarantine and COVID-19 detection tests will be fully borne by the individual. 
Click here to find out more about travelling to Malaysia for studies. 
Thailand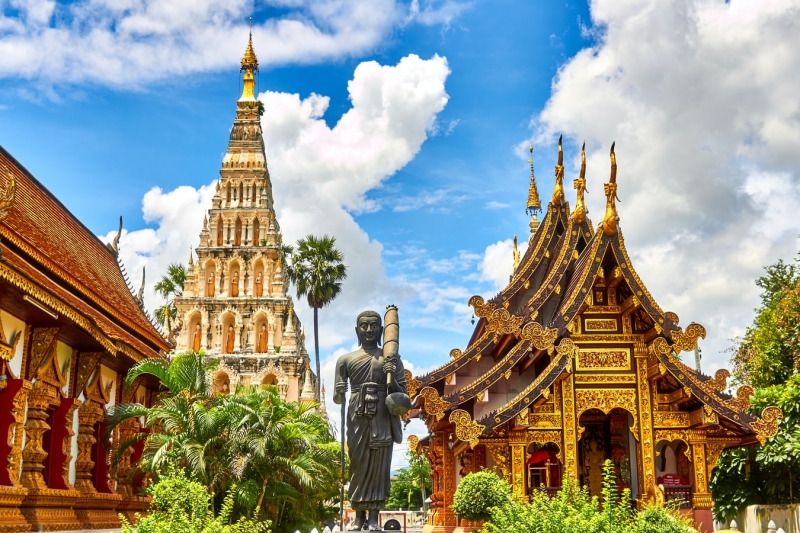 As a country that is steeped in cultural heritage, it's no surprise that Thailand is one of the top destinations in Asia for international students. Some of the top-ranked institutions of learning in the Land of Smiles include Mahidol University in Nakhon Pathom and Bangkok's Chulalongkorn University. 
Who can enter?
As of 30 April 2021, Thailand has reopened its borders to foreign nationals who are students of government-approved educational institutions. Parents or legal guardians of students will also be allowed entry to the country.  
Preparation for travel
Before travelling, the prospective student must first obtain a certificate of entry to the country from the local Thai Embassy 10 days before departure. The process usually takes between three to fifteen days. This does not include the time it takes to get a valid student visa. 
Apart from that, students must also present a valid COVID-19 Health Certificate and medical test result. The test must be administered no more than 72 hours before the travel date. You will not be issued a boarding pass without this. 
What's more, any foreign student who wishes to enter the country must also be covered in terms of treatment and medical expenses relating to COVID-19. Insurance coverage with a minimum of US$100,000 will be required. 
Quarantine measures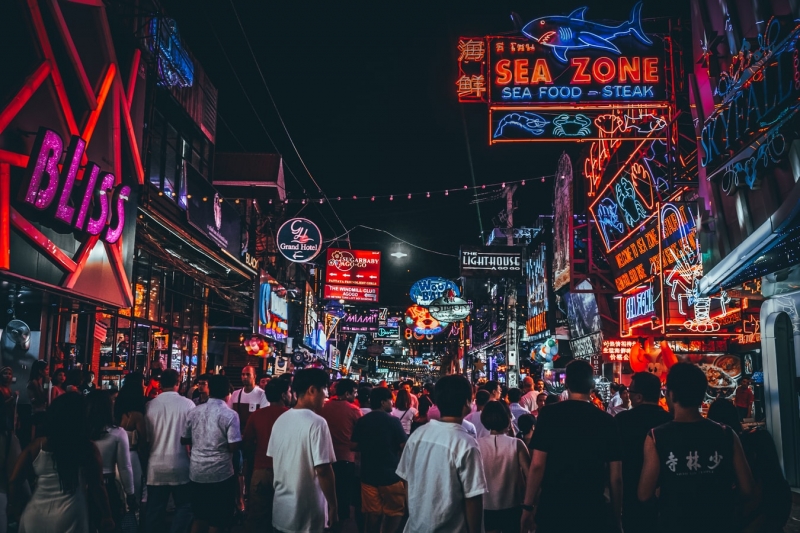 When you arrive in Thailand, you will be required to present confirmation of a booking at an Alternative State Quarantine (ASQ) Hotel. That is where foreign arrivals to Thailand will be subjected to a mandatory 14-day quarantine. Even if you've been vaccinated, the rule will still apply. 
And yes, you will be made to pay for your expenses during your quarantine as stated here in this guide. 
Hong Kong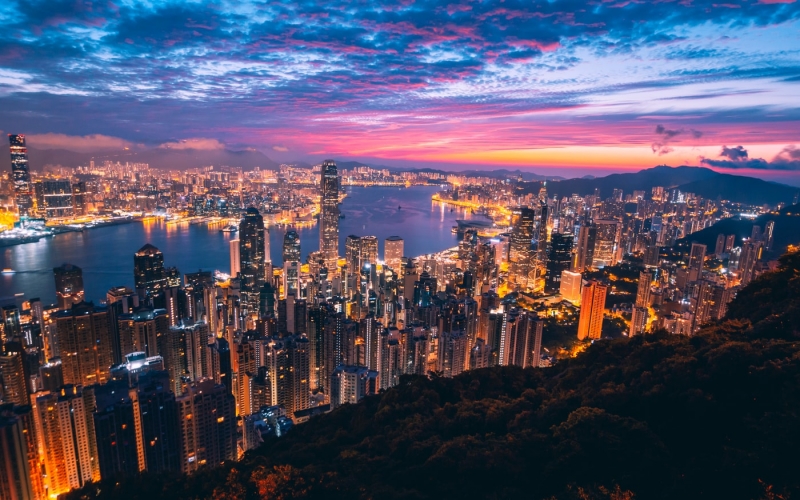 Another top destination in Asia for international students is the bustling metropolis of Hong Kong. Why, I myself am a product of tertiary education there! Some of the city's leading universities like Hong Kong University (KHU) and City University of Hong Kong (City U) are considered some of the best educational institutions in the world, often ranking within the top 100 universities of the world. 
Who can enter?
Hong Kong's borders are open to new and current international students with a valid student visa, (learn more about getting an HK student visa here) as well as other individuals who hold valid documents and entry visas. 
Preparation for travel
Apart from a student visa (your institution will more than likely help you with the process), prospective international students will also need to present a valid negative COVID-19 test report. Like Thailand, the test must have been taken within 72 hours prior to arrival in Hong Kong. 
Like Malaysia, students must also download a contact tracing app. In Hong Kong, it is StayHomeSafe. Once you've done that, you will have to complete the health declaration and quarantine form too. Upon completion, you will be issued a QR code which will then be used during immigration to confirm your ID. 
In addition, you must also be able to produce a reservation confirmation at one of the designated hotels for your quarantine period (21 days).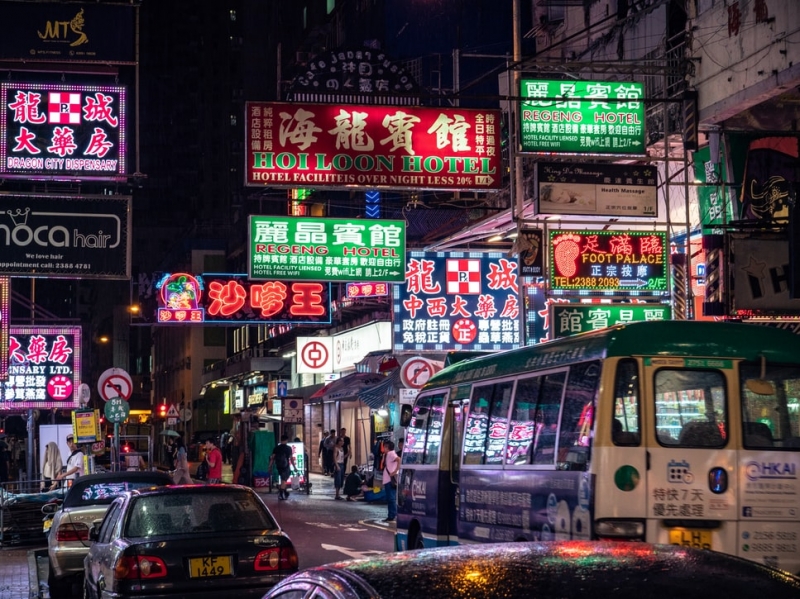 Quarantine measures
Before you're sent to your quarantine quarters, you, like all passengers arriving in Hong Kong, will undergo a COVID-19 screening test. Be prepared for a two-to-four hour delay as you wait for your results to come back. 
Once you finally clear immigration, you will be asked to show that you have the StayHomeSafe app installed on your phone. Airport officials will then confirm your mobile number and attach your wristband (DO NOT TAKE IT OFF!) which you will have to activate when you arrive at your quarantine hotel. 
You will undergo a further two rounds of mandatory testing before finally being allowed to roam free. 
Macao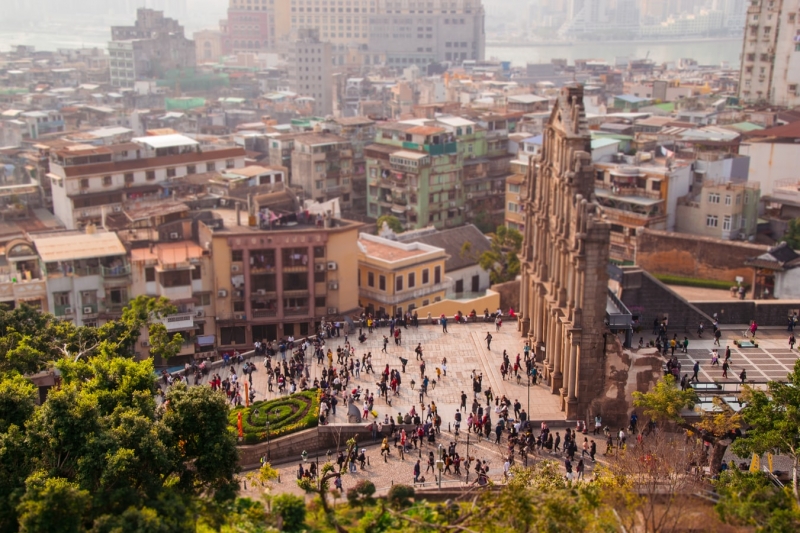 Speaking of Hong Kong, the neighbouring Special Administrative Region of Macao is another top destination for tertiary education. The city is a cultural melting pot where Portuguese and Chinese heritage meet, offering unique experiences for all international students. Some of its most well-known universities, like The University of Macau and the Macao Polytechnic Institute, offer courses in English, Portuguese, and Mandarin. 
Who can enter?
At the time of writing, Macao's borders remain closed to most travellers EXCEPT international students who have been enrolled in an institute of higher education in the city. 
Preparation for travel
Obviously, you will need to get your study visa and stay permit in order (refer here). But apart from that, you'll also need an application letter directed to the Macanese Health Bureau, stating the reason for your application along with copies of your supporting documents. Once approved (it could take up to 15 days to process), you will then need to follow the instructions provided by the Health Bureau to continue. You will also need to submit a negative COVID test report.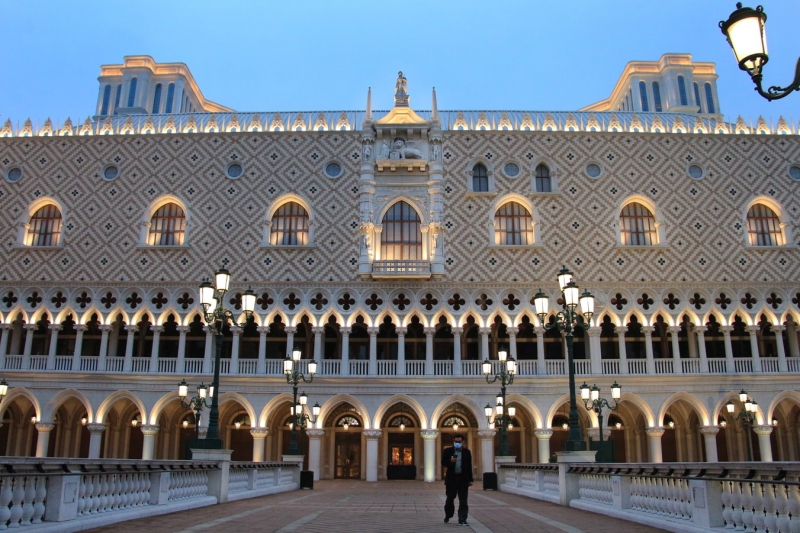 Quarantine measures
Depending on which area you were in before travelling to Macao, you will be subjected to a mandatory quarantine period of up to 21 days. What's more, be prepared to undergo another round of COVID-19 testing during said quarantine period. After your quarantine ends, you'll be free to go about your business. 
Taiwan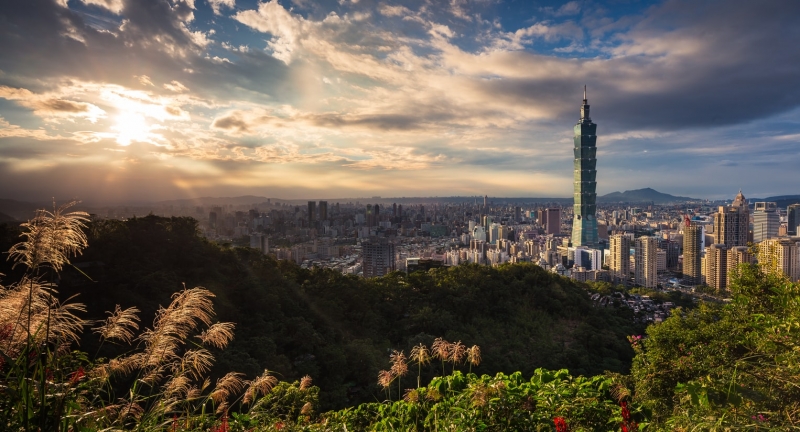 Taiwan is a lovely place to further your education, providing the chance to immerse in rich culture while receiving quality education at the same time. Not only is it home to famous institutions like National Taiwan University, Taiwan as a whole is also one of the safest destinations in the region. And that's not even considering their superb performance in handling the current pandemic! 
Who can enter?
According to Taiwan's Ministry of Education, ALL foreign students are now able to apply for entry permits to further their education in Taiwan! 
Preparation for travel
Compared to some of the other Asian countries on this list, the entry requirements for international students are less complicated in Taiwan. First, students must contact their respective institutions of learning to arrange for immigration clearance with the Ministry of Education. This includes official entry permits, student visas (where applicable), and the like. 
Next, simply present a negative COVID-19 test that was taken at most three days prior to arrival.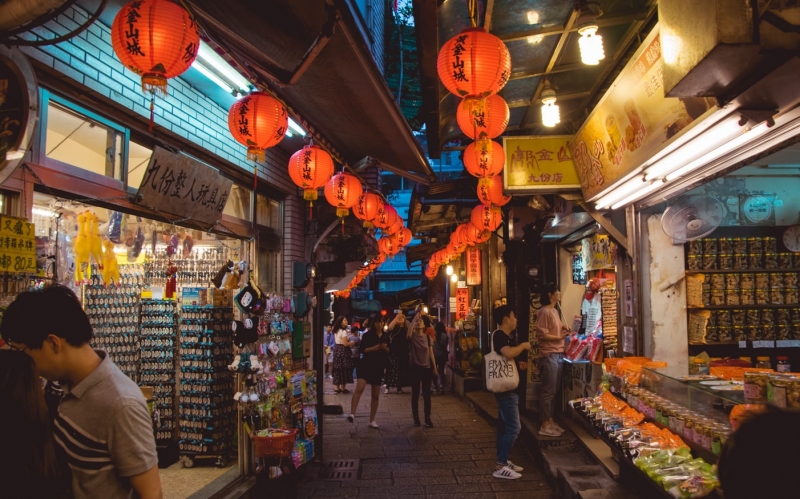 Quarantine measures
All students arriving in Taiwan will be subject to mandatory quarantine. You can choose to do so at a government quarantine facility or at a quarantine hotel of your choice. However, take note that a COVID-19 test will be administered before the end of your quarantine period. So, if you've booked a stay at a quarantine hotel, you will need to bear the cost of a 16-day stay instead of 14. 
After your quarantine period, you will have to manage your own health for at least seven days (health officials will call in to check with you) and avoid public places. 
Also read: Southeast Asia — Home of Tropical Wonders and Fake Swab Test Travellers
More to follow
And there you have it, five countries in Asia that have, so far, confirmed that their borders are open to international students. While researching, we've also found out that other countries are also in the midst of planning to reopen their borders too. Hopefully, as the pandemic slowly shows signs of improvement, we'll eventually be able to get back to life before quarantines and facemasks.