Note that this flash sale has ended, but do check out more great fares on SilkAir!
Attention all travellers from Singapore! We just found you great all-in fare deals for your next holiday!
Thanks to SilkAir's 2016 Exclusive Promo Fares, round-trip economy flights from Singapore to nearby destinations like Langkawi and Kuching are going at all-in fares starting from only S$299! Other destinations, such as Penang and Phuket, are also available for food and beach lovers, starting at just S$289. For a full-service airline, that's a real steal! I'd book now if I were you, before they all run out!
SilkAir believes that little things make a huge difference, and it is a joy to fly with their high levels of warm and friendly inflight service. Being a full-service carrier, you get to enjoy a check-in luggage allowance of 30kg, an inflight meal, and a great selection of movies and music for inflight entertainment on your SilkAir flight. What a great way to start a well-deserved holiday!

Image credit: SilkAir
Here are some getaway ideas we're happy to share. Don't sit there looking at the screen already! Join us and hop on that plane soon for some beach fun, yummy food, and great views! You know you want to. Pssst…  scroll down for full list of fares.
Langkawi's pristine beaches – namely Datai Bay, Pantai Cenang, and Tanjung Rhu – are rated among the best in the world while vast roads provide easy access to its vibrant beach towns.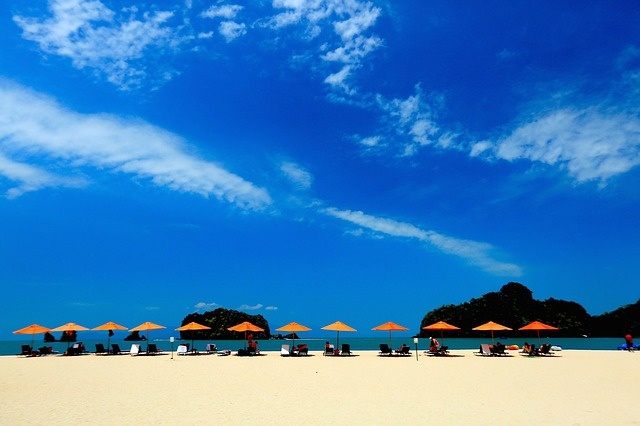 If you're not that into beaches, get high with panoramic views over the island of Langkawi. Take a ride on Langkawi's popular cable car, the SkyCab for a scenic view over the island. This is one of the steepest cable car ropes in the world, and it's only a 1.5 hour flight from Singapore! Take a walk on the SkyBridge, which is the world's longest free span and curved bridge.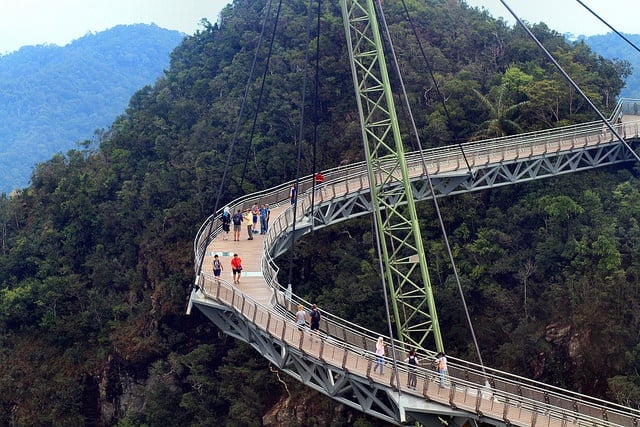 Image credit: Phalinn Ooi
If food is your thing, check out Langkawi's night markets. The night bazaar, or locally known as pasar malam, happens daily from 7-10PM, but it changes its location every night*.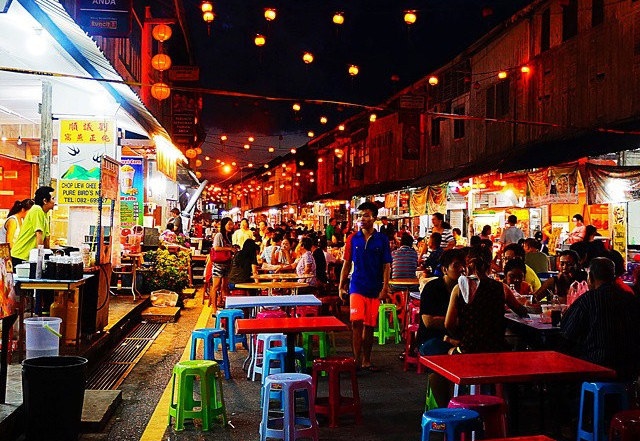 Image credit: カメラマン
*Monday at Ulu Melaka, Tuesday at Kedawang, Wednesday at Kuah Town, Thursday in Pantai Cenang, Friday at Air Hangat, Saturday again at Kuah Town and Sunday at Padang Matsirat.
Book now to head to Langkawi!
Also Read: Langkawi Sky Bridge Allows Visitors to Connect with Nature 
Cat lovers alert! Many locals refer to Kuching as the "cat city", so don't be surprised to find many cat statues around town! There's one just a 5-minute walk from the Kuching Waterfront. There's also a Cat Museum located at Kuching North City Hall at Petra Jaya, on top of Bukit Siol (Siol Hill). Cat lovers will find all range of exhibits, feline art and cat souvenirs.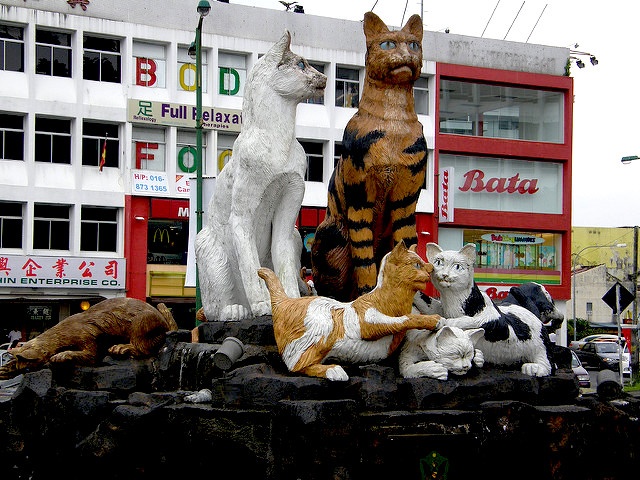 Image credit: Jon Robson
For food lovers, try the all-time favourite Sarawak Laksa at Chong Choon Cafe in town. It's said to set the benchmark for Sarawak Laksa!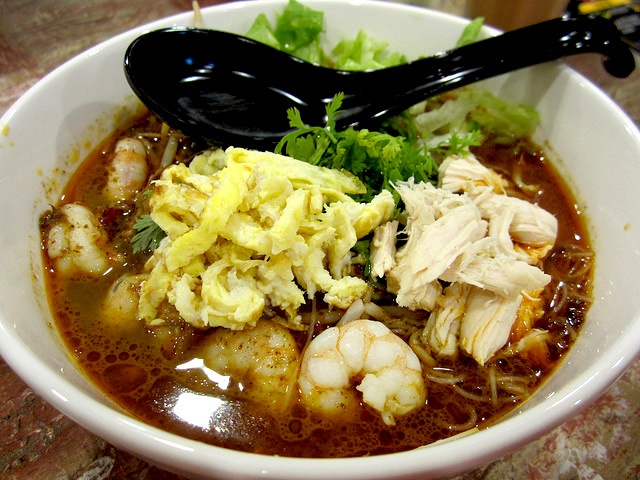 Image credit: Marufish
Book now to head to Kuching!
Also Read: 10 Reasons Why Kuching Should be Your Next Weekend Getaway Destination
Ah yes, Penang. It's certainly a place where you can keep going back to. Georgetown's getting increasingly popular these days. It's certainly become a little street art haven. Walk through the old town of Penang and have fun taking all sorts of quirky pictures while appreciating this protected UNESCO Heritage site.
Of course, let's not forget the Char Kway Teow, Assam Laksa, Rojak, and Chendol unique to Penang! Mmmmm… give me a plate of Char Kway Teow now!

Image credit: tanzia45

Book now to head to Penang!
Also Read: 20 Fun Things to Do in Penang On Your First Trip
It's a great chance to go for a weekend getaway while saving on air fares. Don't miss out on these SilkAir promo fares!
Langkawi, starting at S$229 all-in return fare
Kuching, starting at S$249 all-in return fare
Penang, starting at S$289 all-in return fare
Kota Kinabalu, starting at S$349 all-in return fare
Phuket, starting at S$299 all-in return fare
Chiang Mai, starting at S$439 all-in-return fare
Phnom Penh, starting at S$349 all-in return fare
Siem Reap, starting at S$439 all-in return fare
Manado, starting at S$499 all-in return fare
Medan, starting at S$269 all-in return fare
Lombok, starting at S$409 all-in return fare
---
Brought to you by SilkAir.