TripZilla Magazine is proud to be invited on board SilkAir's inaugural flight from Singapore to Kalibo. This new flight route by SilkAir positions the airline as the first and only full service carrier connecting local and regional travellers between Asia's hub, Singapore, and internationally acclaimed beach destination, Boracay, in Philippines.
TripZilla Magazine Writer, Bryan Lim, sits snugly in the premium airline as he goes en route Singapore to Boracay for his beach adventures.
*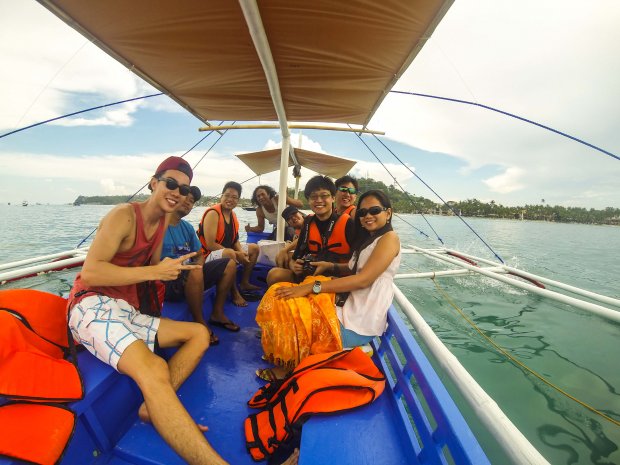 Boat ride to Ariel's Point
Ariel's Point is featured recently in Cosmopolitan magazine as Boracay's top attraction. It is the perfect daytime spot for adventure junkies. Packages starts from PHP1500 (SGD 42.96) for unlimited cliff jumps, kayak, snorkelling, lunch and booze. You can spend the day there soaking in the sun and clear waters, it is a pretty good deal for the price. My trip there was unforgettable because it was my first time doing cliff jumping.
Packages can be purchased on Boracay island itself. You need to book in advance, especially during the peak season from December to May. The boat ride from Boracay island to Ariel's Point take about an hour or so. Plan your time well and make the most out of your time at Ariel's Point. Most of my pictures are taken with GoPro Hero 3 with underwater housing.
Here's a video walkthrough of Ariel's Point and how it looks like to be at the 15m (highest) platform. The volume is a little soft because of my underwater housing, turn your speaker up!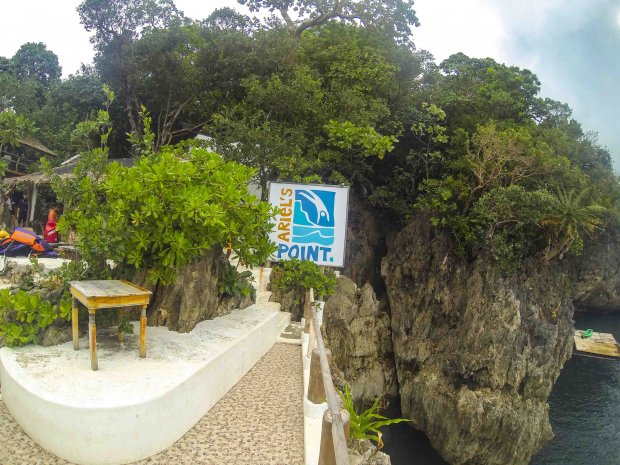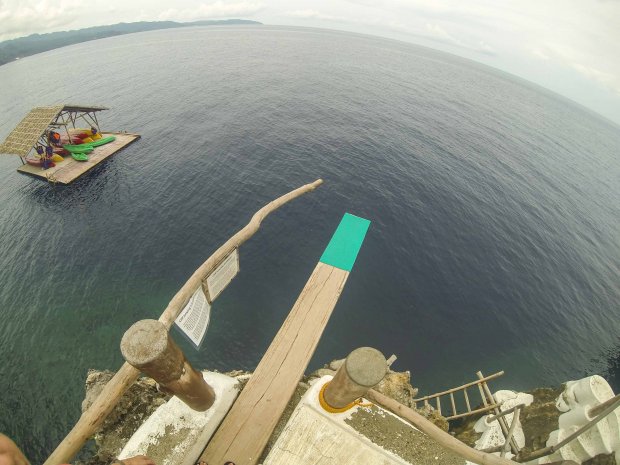 This is the 5m platform, you will feel the height at the edge!
The clear water looks tempting for you to jump straight into!
I had to think thrice before my first jump because I was freaked out at the edge. The salty sea water got into my nose on my first jump, so pinch your nose when going down to prevent that. Try to land feet first straight into the water, otherwise you are going to feel the impact. Unless you are a professional diver who goes in head first.
Also read: Everything You Need To Know About Boracay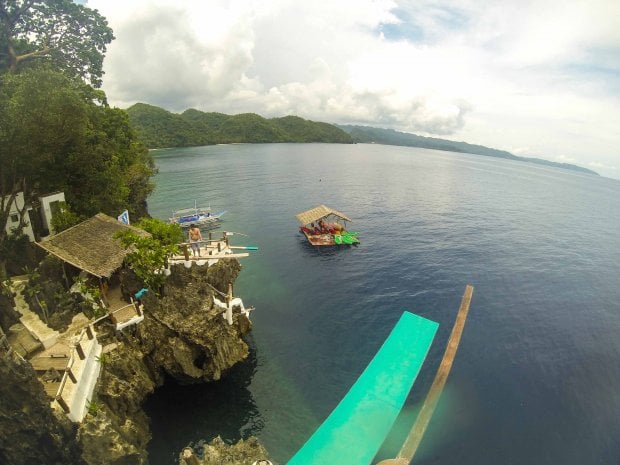 This is the 15 metres (highest) platform, you can see the 5 metres and 8 metres platform from here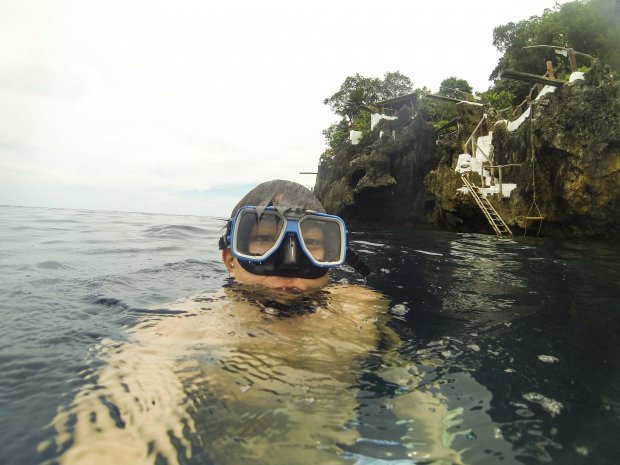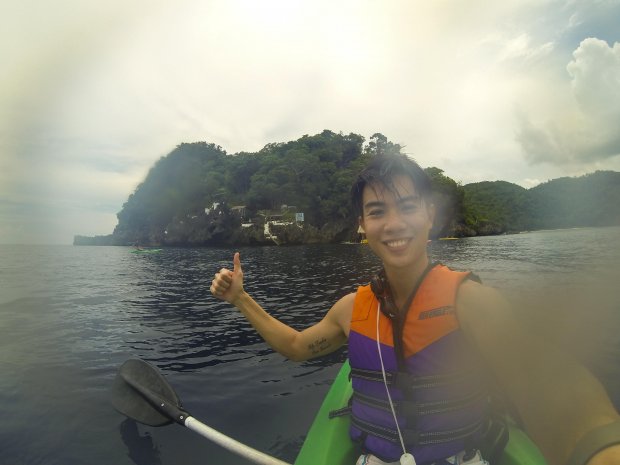 I got far out to capture the whole of Ariel's Point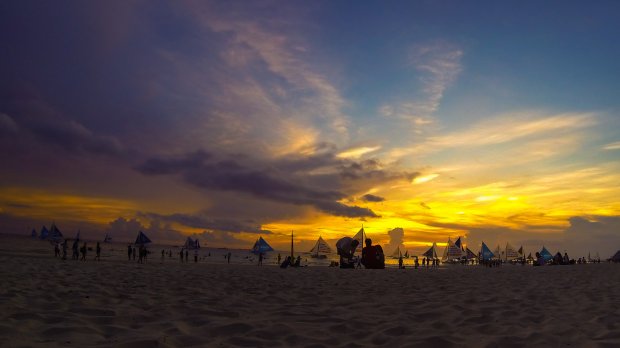 Sunset at White Beach
It's time to pay Boracay a visit if you haven't! Check out SilkAir's newly launched flights to Kalibo (Boracay) and fly there directly.
Special thanks to TripZilla Magazine for the invite, SilkAir and Philippines Department of Tourism for collaborating such a wonderful experience.
Inspired? Check out TripZilla's Adventure Packages and Deals to plan your own trip!