Listen up adventure-seekers: we've got a new destination on the list for you!
A small town nestled along the coast of Sarawak, Bintulu is an explorer's secret paradise packed with a plethora of fun adventurous things to do. From lounging at a river mouth to trekking alongside local wildlife – there's tons of adventure in store! Are you ready?
1. Scuba dive amongst the coral reefs at Patricia Reef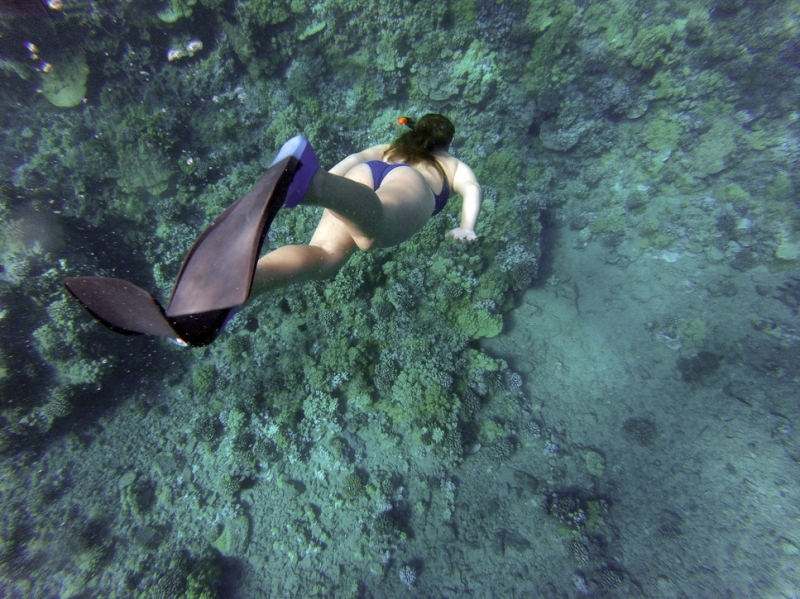 Just off the coast of Bintulu lies Patricia Reef, a vast coral reef bursting with life. Despite it being a favourite diving spot amongst locals, the reef remains largely untouched. Underwater visibility is said to exceed around 30 feet – with divers finding all sorts of breathtaking coral reefs and marine life, including giant clams! Whether you're a first-timer or an expert at scuba diving, you're bound to have an unforgettable time exploring the crystal clear waters and the gems that live in it.
READY FOR ADVENTURE? BOOK YOUR TICKETS NOW!
2. Feast on Bintulu's exotic local delicacies
Sports and activities aside, Sarawak is home to some of the most unconventional and exotic delicacies in Malaysia. Think you're brave enough to stomach them all? Put your heart to the test while you're in Bintulu! Feast on live squirming Sago worms (Butod), stir-fried wild boar meat, hunted deer meat, chicken heads, and more. We suggest checking out Pasar Tamu, the town's wet market that offers fresh produce and scrumptious local hawker food.
3. Take a dip in the swimming holes at Belanum Floating House
How often can you say you've spent a night in a floating house (Jelatong)? Experience a unique stay at the Belanum Bay Floating House, a floating house situated in the Bakun reservoir. It's situated near a swimming hole, where guests get to chill in and enjoy a soothing natural massage from the water currents. Indulge in a local BBQ as you sit around the fire and watch the sun set against the night sky. Alternatively, tag along on an adventure inland with local fishermen and you may just land a highly prized fish, like Semah or Empurau, the largest edible fish in Malaysia.
4. Immerse yourself into the heart of the jungle at Taman Tumbina
There's no better way to be one with nature than immersing yourself deep into the heart of the jungle. Bintulu's vast forests make it a fantastic destination for any adventurer out there – especially those into jungle trekking. Taman Tumbina, for instance, is the town's biggest zoo and garden, and is home to dozens of wildlife species native to Borneo. It features a popular jungle trekking route, which offers panoramic views of the South China Sea.
5. Snorkel along the shores of Similajau National Park
Similajau National Park is one of Malaysia's biggest forests, spanning over 7,064 hectares of tropical greenery and boasting a golden sand beach. Here, you can crocodile watch, trek through the jungle, or get up close with marine life while snorkelling along the coastal shore Remember to bring your own snorkel equipment! And if you're lucky, you might catch a glimpse of turtles laying eggs along the beach.
Ready to take on what Bintulu has in store? Get down to business and start planning your trip! To help you get started: AirAsia now offers direct flights to Bintulu from Singapore! What are you waiting for? Book your adventure to Bintulu now!
BOOK YOUR FLIGHTS TO BINTULU WITH AIRASIA NOW!
---
Brought to you by AirAsia.