So if you haven't heard, travelling by trains are all the rage right now. Now that we know that travelling from Singapore to Bangkok and  Singapore to Hanoi by train is definitely possible, we have decided to push the limits even further.
What about travelling from Singapore to KOREA by train?! Before you scream: "NO WAY! IT'S IMPOSSIBLE!" I've done the research – let me prove you wrong. You can choose from two end points – Pyongyang in North Korea, or Seoul in South Korea. You will travel mostly by train, save for a bus ride in Cambodia or Laos. However, to get to South Korea, you will need to take an additional ferry ride because it's not possible to travel overland from North to South Korea.
Travelling by train is a great way to immerse yourself in the local culture. Along the way, you'll make new friends, try authentic local food, and cross multiple borders before you reach your destination. Sounds like an adventure! So forget about flying – that is too MAINSTREAM.
P.S. This route is purely hypothetical and no brave soul has attempted it as far as we know. *winks* Anybody willing to volunteer as tribute?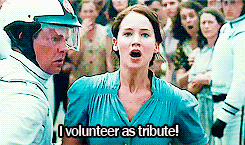 Here's a summary of the entire route: Woodlands Checkpoint > JB Sentral > Gemas > Padang Besar > Bangkok > Vientiane > Hanoi > Beijing > Seoul (via Qingdao) OR Beijing > Pyongyang
Let's get started: Singapore Woodlands Checkpoint to JB Sentral
There is no direct train from Singapore all the way into Central Malaysia, so you'd have to go to JB Sentral to get started on your long train journey. But fret not! All you have to do is hop onto the KTM Shuttle Trains that run from Woodlands Checkpoint to Johor Bahru (JB) Sentral. Buy your ticket at the KTM InterCity ticket counter at Woodlands Checkpoint, but take note –  they only accept cash, and the sale of tickets will end 20 minutes before the departure of each train. So remember to arrive early, or get your tickets in advance online!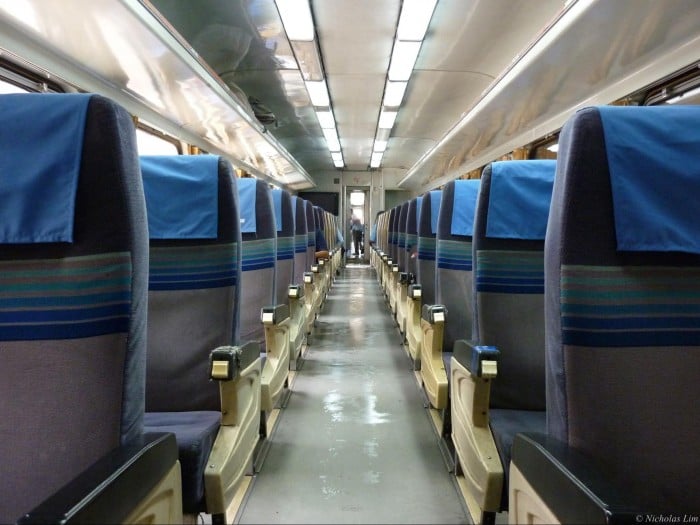 Image credit: Wikipedia
The fare is SGD 5 and the train journey takes 5 minutes. Taking a bus across the causeway might be cheaper if you calculate the cost, but hey – you'd get caught up in the massive traffic jams that are a real bummer and a waste of your precious time. Besides, you get to boast that you really did TRAIN all the way from Singapore to Korea!
You can check timings and pre-book tickets for the journey from Woodlands to JB Sentral at KTM's website.
Part 1: JB Sentral to Bangkok
You can decide if you want a leisurely trip that takes longer but with more sightseeing opportunities around Southeast Asia OR head all the way straight to your final destination using the shortest amount of time. I will be recommending the most direct route available to Korea, but feel free to mix and match alternatives and visit other cities! Get prepared to take many short train rides and make several stops along the away.
Option A: Via Gemas, KL and Penang; Border Crossing at Padang Besar
To start on the first leg of the trip, take the train from JB Sentral to Gemas. The entire trip will take 4 hours, and will cost about SGD 7 for a 2nd class seat. You can choose to stop at Kuala Lumpur or Butterworth (getaway to Penang) along the way to explore the area and feast on delicious local food. However, the most direct way would be to take the Electric Train Service (ETS) from Gemas to Padang Besar.
Image credit: Railplanetravels
Hop onto Train 9204 which departs daily at 4pm, and head straight for the border crossing. The train ride will take about 8 hours and the fare will be SGD 33. You will arrive at Padang Besar at night after a gruelling train ride from Gemas. It's the only rail crossing from Malaysia and Thailand. Take a break and have a good night's rest before you start on the next leg of your journey! It's only going to get harder but more exhilarating from here onwards. Once again, you can choose to make a few stops along the way at places like Hat Yai and Hua Hin before reaching Bangkok.
Option B: Direct Train
On the other hand, for the truly adventurous out there who are always game for a challenge, why not head directly to Bangkok on an EPIC 18-hour train ride?! If you're a huge sleepyhead, good for you. This is the perfect time to doze off and hibernate for as long as you can. Before you know it, you'll be in the land of Thai milk tea, refreshing coconut juice and delicious Tom Yum Goong! Take Train 36 which departs daily at 18:40 from Padang Besar, and it will cost you SGD 37 for the train journey.
Part 2: Bangkok to Hanoi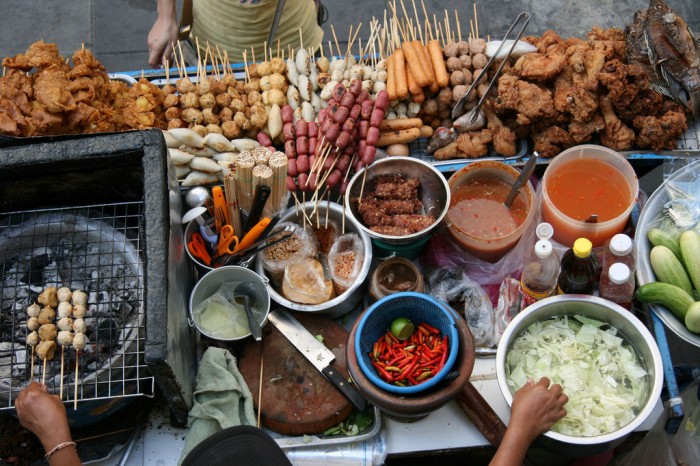 Image credit: JaaronFarr
Bangkok is a perfect place to stay for a short getaway, amidst your arduous train journey! Reward yourself with delectable street food, shop at Bangkok's numerous night markets for some cheap bargains, or catch an entertaining ladyboy show. When you're well-rested and ready to get going, head to Hua Lamphong station in Bangkok.
Option A: Via Siem Reap and Saigon (Ho Chi Minh City)
Bangkok to Siem Reap: Take the train that leaves Hua Lamphong station daily at 05:55, and head towards Aranyaprathet station nearest to the Thai-Cambodia border. The ride will take you 6 hours and will cost you SGD 2. Next, take a tuk-tuk from Aranyaprathet station to the border, which will cost you about SGD 3–4 if you bargain well enough. It's is just a short 10-minute ride to the border at Poipet.
Simply walk across the border and complete all the visa and passport formalities. Once you've successfully entered Cambodia, take a bus, mini-van, or share taxi from Poipet to Siem Reap. A bus or minivan will cost you around SGD 12 and take 3 hours. You've got to spend some time in Siem Reap admiring the amazing Angkor temples – but make sure you're dressed respectfully!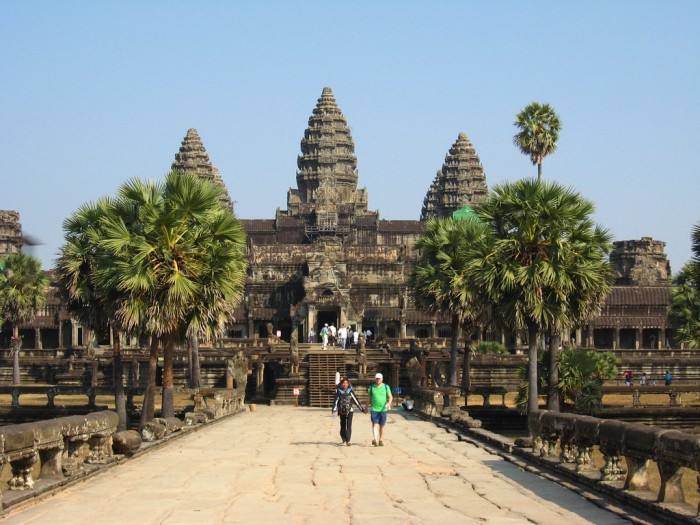 Image credit: Francisco Schmidt
Siem Reap to Phnom Penh: Once you're done exploring, you can continue your journey to Phnom Penh by either bus or boat. Taking either the speedboat or the bus will need 6.5 hours, but the bus is slightly cheaper. The speedboat will cost you SGD 48 whereas the bus will cost you only SGD 18–20.
Phnom Penh to Saigon: The bus ride from Phnom Penh to Saigon will take you 6.5 hours and costs SGD 18. You can check the bus timings and book your tickets online with Mekong Express. There is no centralised bus station in Phnom Penh, so the departure point depends on which bus company you book with. Admire the change in scenery along the way, from rice fields and water buffalos to urban buildings.
Saigon to Hanoi: From Saigon, there are direct trains ALL THE WAY to Hanoi! You can take train number SE2, SE4, SE6, SE8, or TN2. The entire train ride will take 34 hours, and the cheapest ticket will cost SGD 71 for a soft seat or SGD 80 and above for a sleeper seat. Along the way, you can choose to drop off at Nha Trang, Hoi An, Danang, or Hue and soak in Vietnam's picturesque scenery!
Option B: Via Vientiane
Take the train from Hua Lamphong station in Bangkok heading to Nong Khai station. The train ride will take 11 hours and will cost SGD 39.
Next, you have to take a special connecting international shuttle train from Nong Khai station to the new international rail terminal at Thanaleng station in Laos, some 13 km outside Vientiane. The fare for the journey will cost you just SGD 1. You can buy a Nong Khai to Thanaleng shuttle train ticket when you arrive at Nong Khai station; prior reservation is not possible.
The train will use the new rail link over the Friendship Bridge across the Mekong River into Laos, so remember to catch sight of the beautiful Mekong River! After arriving at Thanaleng station, take a local bus or tuk-tuk to reach central Vientiane.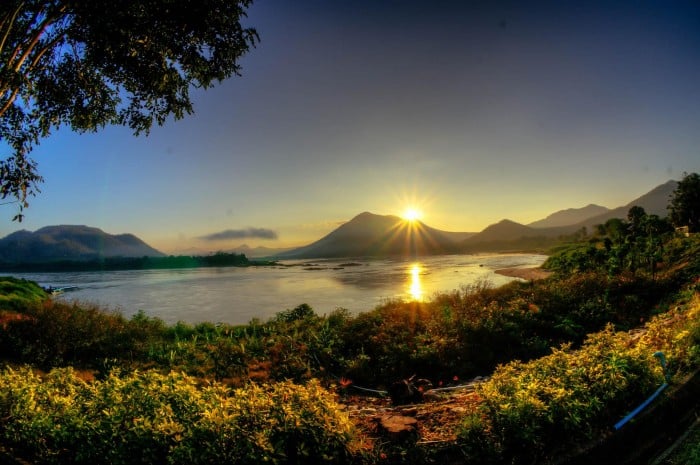 Image credit: Zephythor
Unfortunately, the only way to get from Vientiane to Hanoi is via a sleeper bus. Take the bus by HTX Van Tai 27-7 at Vientiane Southern Bus Station, heading towards Hanoi Nuoc Ngam Station. The entire journey will take 22 hours and costs SGD 40. Whew that's almost one entire day!
You can split up your bus ride into Vientiane > Lak Sao > Border > Vinh > Hanoi if you think one looooong and cramped bus ride is too much for you to take. This journey isn't called the BUS RIDE FROM HELL for nothing!
Part 3: Hanoi to Beijing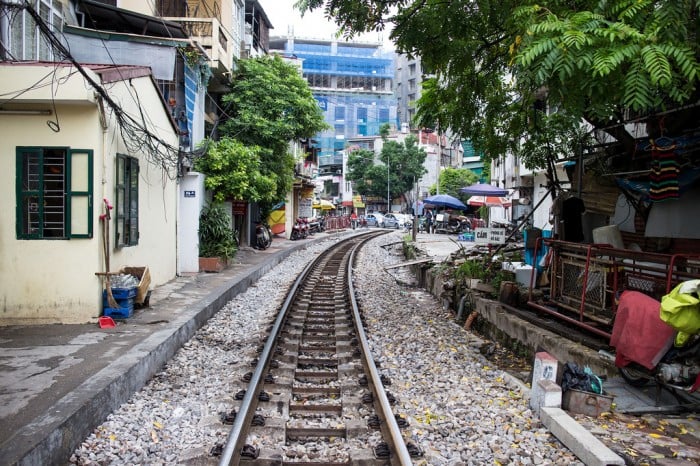 Image credit: Frances Ellen
Now, we head off into China! Take a taxi from Hanoi Nuoc Ngam Station to Hanoi Gia Lam Station.  From the Hanoi Gia Lam Station, you can choose to go directly to Beijing or make a stop at Nanning in between. A direct soft-sleeper train runs twice a week, bringing you from Hanoi to Beijing straight! You'll even get to enjoy the stunning scenery of Southern China along the way.
The soft-sleeper train has clean washrooms and toilets, LCD TV for each bunk, as well as an enclosed and lockable compartment. There's also a restaurant car serving Chinese dishes, fresh from the kitchen.
The entire journey takes around 35 hours!! *GASP* You will depart from Hanoi Gia Lam Station and disembark at Beijing West Railway Station. In addition, the cost of this long-haul train journey will be SGD 482. It's definitely the most expensive ticket thus far, but it's also the most important leg of your epic train journey! Besides, it's a direct train to Beijing, which means you save on all the hassle of making stops. Travelling by plane would certainly cost a lot more than this as well! Book your Hanoi to Beijing train ticket right HERE.
Alternatively, you can break up the journey into two parts by taking a train to Nanning first, and then taking another train from Nanning to Beijing. It is a MUCH CHEAPER option than a direct train to Beijing – just SGD 221 for a soft sleeper seat and SGD 160 for a hard sleeper seat! That's less than half the cost of a direct train ride. SAY WHAT?!
Part 5: Beijing to Pyongyang or Seoul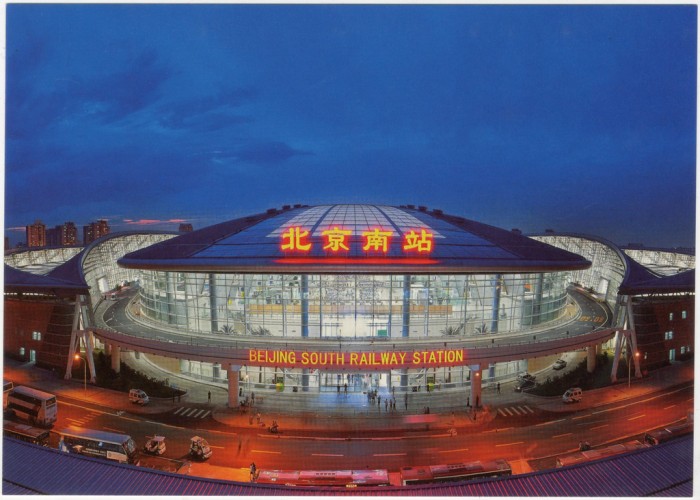 Image credit: Joseph Bergen
Endpoint: Seoul (South Korea)
HERE COMES THE HIGHLIGHT OF THE TRIP! You're almostttttt there. This is essentially the last leg of your incredibly long and crazy train journey all the way from Singapore!
Via Qingdao + ferry
The final piece that would complete this INSANE, EPIC TRAIN JOURNEY would be a train that runs from North Korea to South Korea. But alas, we all know that is not gonna happen, at least not in the near future. But we can always hold on to that precious glimmer of hope for Korea's reunification one day.
Meanwhile, if you would like to shop till you drop, chase your favourite Korean celebrity or feast on absolutely delicious food in South Korea, fret not! Hop on a train from Beijing South Railway Station heading to Qingdao, and it will take you 5 hours to reach. Check the train timings via this website.
After that, take the ferry that sails from Qingdao at 16:00 on Mondays, Wednesdays and Fridays. The fare for a one-way ticket to Incheon from Qingdao is SGD 154, and you can check out the timings here.
You will reach Incheon at 10:00 the next day… And BOOM, welcome to SOUTH KOREAAAAAA!
P.S: You can travel to Seoul from Beijing via Tianjin as well.
Endpoint: Pyongyang (North Korea)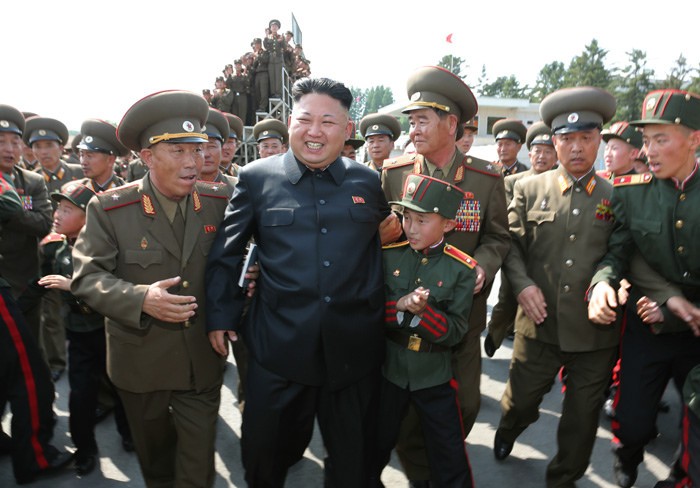 Image credit: Prachatai
If you are VERY keen on meeting Kim Jong Un or exploring the dystopian, mysterious country that North Korea is…you can follow this route instead.
A 4-berth sleeper train, K27,  departs from Beijing to Pyongyang regularly every Monday and Thursday at 17:25pm. The entire train ride will take 26 hours, and costs SGD 178.
Taking the train from Beijing and Pyongyang will certainly be an unforgettable experience for sure! You'll gain unique perspectives of the impoverished, rural areas of the country that are usually not shown to tourists – although those along the railway are probably the better of the lot. Witnessing North Korea firsthand will be a truly eye-opening experience.

Image credit: Clay Gilliland
The trains travel rather slowly though, because of the poor quality of train tracks in North Korea. Meals will be brought to you by the car attendant and brace yourselves for… DOG MEAT. Yes you read that right – dog meat is served on the train journey.
Purchase your ticket from Beijing to Pyongyang at designated ticket counters at railway stations or from commissioned travel agencies like Travel China Guide.
Tip: All passengers need to apply for a North Korean visa before getting onboard. Electronic devices are also prohibited.
CONGRATULATIONS…and CELEBRATIONS!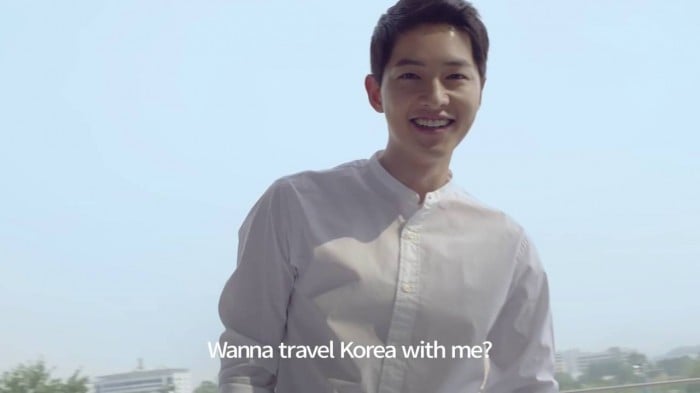 Image credit: Kwan Supaporn
YOU DID IT! If you were daring enough to take this route by train in order to reach Korea, props to you! Now, come back and share with TripZilla all the fantastic stories and amazing sights you've seen along the way. #wechopeyoufirstokay
Also Read: Singapore to Europe by Land: It Took me 3 Weeks & S$3000