I don't know about you, but when my friends and I talk about going on a quick vacation out of the country (in our case, the Philippines), two Asian choices always top the list. Either Japan, aka The Land of the Rising Sun, or Taiwan, dubbed The Heart of Asia. Both are relatively near to my country; Japan is four hours away, while Taiwan is only two hours away. Both have attractive aspects that travellers normally look for, such as warm people, good food, nature views, shopping culture, the works.
But it all boils down to one deciding factor — the need for a visa. Not all my friends have a Japanese visa, and getting one entails extra work and money. However, what we do have as Philippine passport holders is a visa-free entry privilege to Taiwan. Therefore, Taiwan naturally becomes an easier choice than Japan nowadays. And through my travels in both countries, I've discovered that if you love Japan, Taiwan is the best alternative you could ask for. Let's go over the reasons one by one!
1. Taiwan is more wallet-friendly than Japan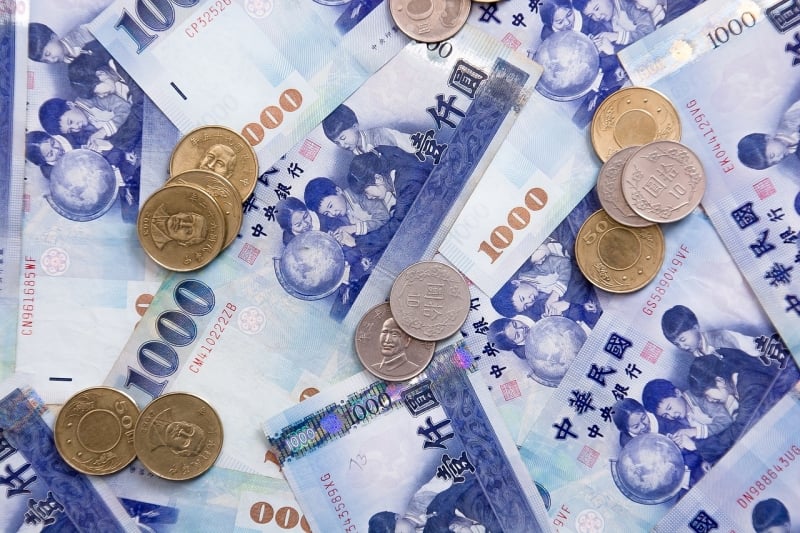 It's true! You can always catch super affordable flight deals to Taiwan and stay at a decent hostel for $23 a night (with breakfast!), or even lower. But aside from flight deals and accommodations, food comes cheaper too, especially if you want to experience the culinary scene at the night markets.
I speak from experience. When my friend and I flew to Taipei for the first time, we had dinner every night at the night markets; not because we intended to, but because the food was so good that we stuffed ourselves full before we could even transfer to a real restaurant. How about that, we saved money AND got to feast on deep-fried squid, Taiwanese fried chicken, sausage, pancakes, buttery corn on the cob, and so much more!
Aside from this, public transportation in Taiwan is definitely way cheaper than in Japan. You could save ¥300 on the starting rate of a taxi alone, and around ¥6,000 on a monthly train pass. There are also free walking tours in Taipei that you can join even on Chinese New Year. And don't get me started on the perpetual sales their Watsons stores hold throughout the year!
2. The Taiwanese are as equally hospitable as the Japanese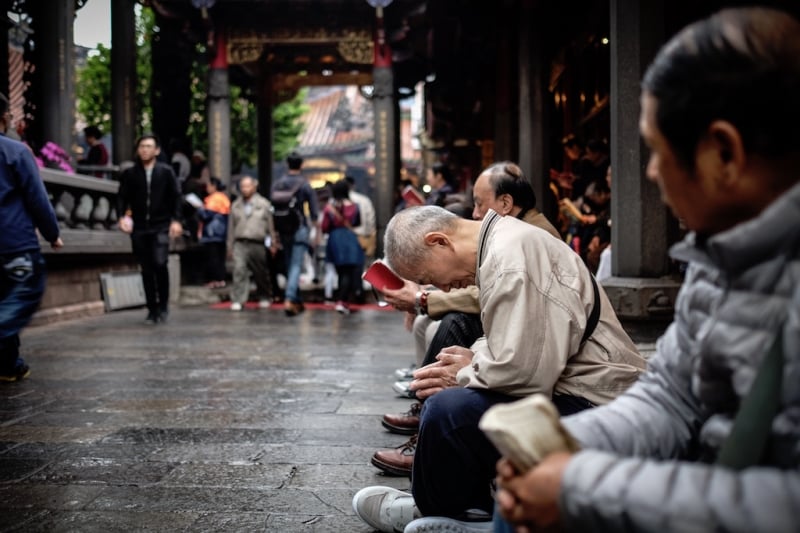 I guess you can trace Taiwanese hospitality back to 1895 (maybe even further than that), which was the beginning of 50 years of Japanese colonisation. Due to Japanese influence, Taiwan adopted a bulk of their culture, from mannerisms to food and even architecture. In fact, modern Taiwan seems to place Japan in the highest regard among its other colonisers, Netherlands and China. To this day, Japanese road signs still stand in Taipei, and the Taiwanese government makes it a point to preserve their historical Japanese establishments. 
It goes without saying that Taiwan is on par with Japan's legendary hospitality. Based on my own travels, I experienced a similar level of warmth and politeness — and of course, was met with an ample amount of friendliness! 
Story time…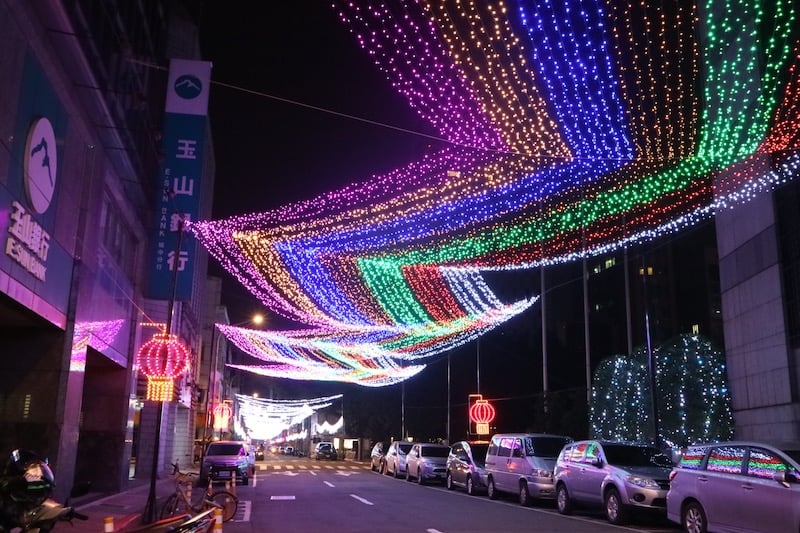 My friend and I visited Taipei on Chinese New Year. During this time, they don't hold anything back when it comes to their nightlights! Lucky for us, there was this quiet street across our hotel which had an amazing canopy of holiday lights spanning the whole area. Since it was isolated with hardly any cars driving through, we decided to take photos in the middle of the road (#yolo!) while sitting down to capture the illuminated scene. 
After snapping a lot of cool photos, a local approached us with a warm smile and said, "It's good to have fun, but just be careful. For your safety." And he said it so gently, almost bashful, that we couldn't help but feel touched by the simple gesture. 
Overall, Taiwan locals are happy to help with directions, don't mind taking tourist photos, and even give you useful advice on dos and don'ts.  I'm sure hundreds of travellers can say the same. Last year, Taiwan even ranked third on the list of top hospitable countries in the world based on Booking.com's global survey!
3. In Taipei, more locals speak English than locals in Tokyo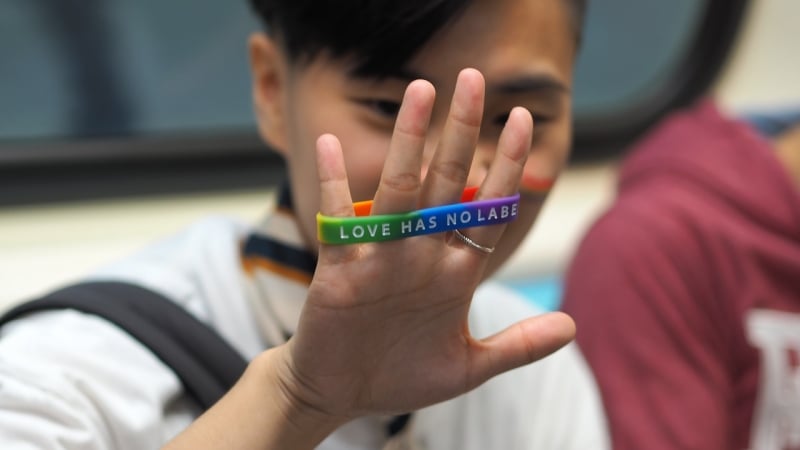 If we're comparing capital cities, I think it's safe to say that there are more Taipei locals proficient in English than Tokyo locals. I myself was surprised. I had heard that I wouldn't have any problem talking to Taipei locals in English, but I didn't expect it to be that easy. That's not to say that I couldn't communicate in English to Tokyo locals, of course I could. The Japanese can understand English just as well, they're just not as fluent. To further this argument, there was even a 2019 English Proficiency study which ranked Taiwan 38th out of 100 countries, while Japan ranked 53rd. 
Although you can't expect other Taiwan provinces to be as proficient in English as Taipei, it's still convenient to know that communication won't be a problem in the capital city!
4. Taiwan has a relatively safe environment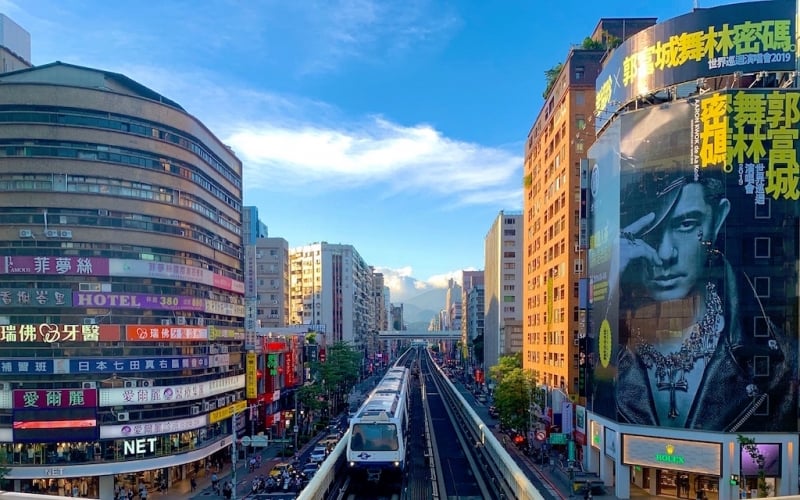 I haven't heard of any stories from Taiwan that hinted on even the smallest amount of danger. This country is generally safe like Japan, and locals let you mind your own business, if not try to lend a helping hand. What I love about it is that Taiwan's definitely safe for solo female travellers as well. According to travel safe-abroad.com, female travellers face a low risk of danger apart from the low risk of mugging,  transport accidents, and natural disasters in Taiwan. 
If there are any crimes you should be wary about in Taiwan, it's ATM frauds and pickpocketing. But the website also states that crime against foreigners is rare. Besides, as long as you know when to be alert and are accustomed to taking care of yourself abroad, you'll be a very unlikely victim to such hostility. 
5. You can also dip into hot springs (onsens) in Taiwan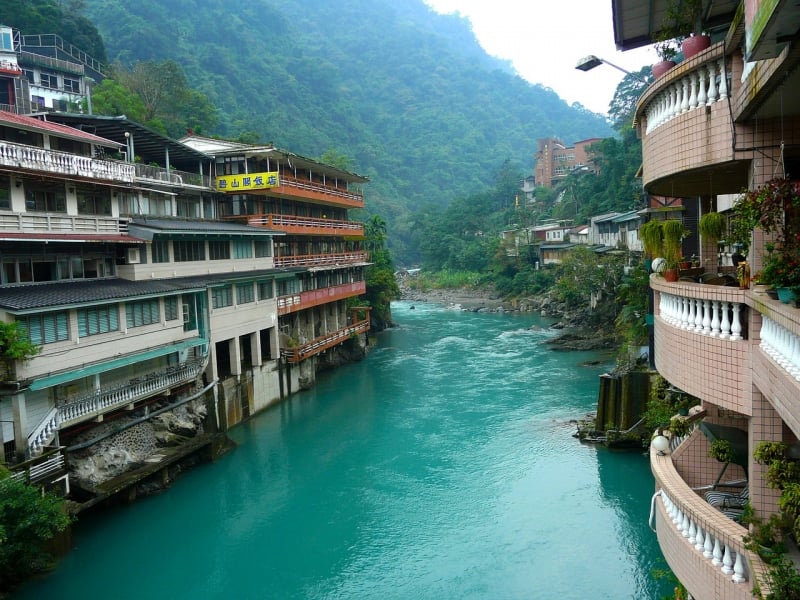 Another significant contribution Japan had given Taiwan were hot springs. Don't misunderstand, these Taiwanese hot springs weren't exactly Japanese inventions. Thanks to Taiwan's geographical location on the fault line between Euro-Asian and Philippine continental plates, Taiwan naturally teems with more than a hundred hot springs. 
But it was Japan that brought the concept of spring soaking to Taiwan in 1896. In the same year, the first hot spring hotel was established in Beitou District by an Osaka native named Hirado Gengo. Though the hot spring industry suffered after the Japanese occupation, the Taiwanese government lifted it up in 1999. Today, Taiwan usually ranks among the top hot spring destinations in the world! 
You can find hot springs all around the Heart of Asia except in Changhua, Yunlin, and Penghu. Enjoy the springs' therapeutic qualities and health benefits while embracing the natural beauty that surrounds each hot spring. I heard each location comes with a scenic backdrop!
And did you know that most traditional Japanese onsens still ban people with tattoos? This is because they still associate such imprints with the Yakuza mafia. But at Taiwan's hot springs, bearers of tattoos in any shape and size are more than welcome!
Also read: 15 Japanese Customs & Don'ts You Should Know While Visiting Japan
6. You can visit the real-life "location" of Spirited Away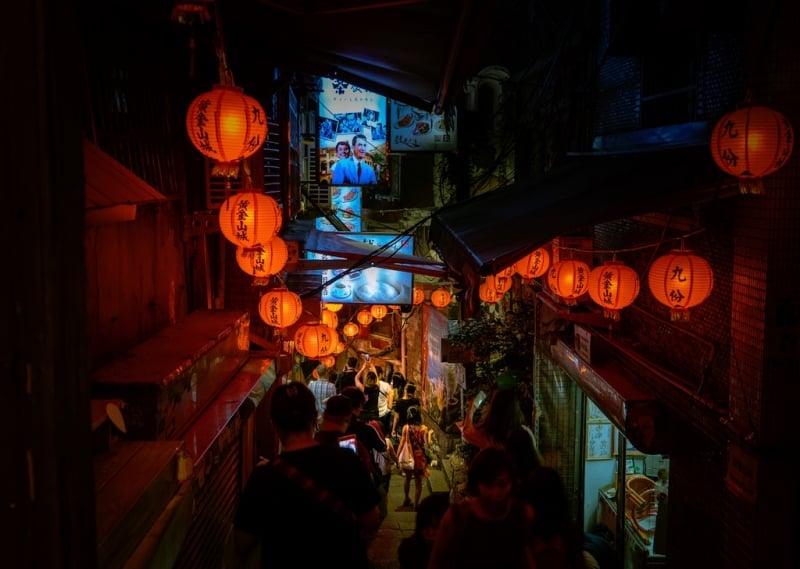 Any anime or Studio Ghibli fans out there? You're probably knowledgeable about this well-known fact already. Jiufen, a mountain village approximately an hour away from Taipei, is widely speculated to be the inspiration for the setting of Studio Ghibli's most acclaimed animation, Spirited Away. Although its creator, Hayao Miyazaki, has denied such claims, you can't help but draw similar comparisons. The anime's hanging lanterns, glowing red lights, walkways, and even shadow placements bear striking resemblances to what you will see at Jiufen. 
Even if Jiufen as the inspiration was never confirmed by Spirited Away's creators, it's the closest you can get to living out your love for this Japanese movie that won the Academy Award for Best Animated Feature in 2003. And you'll experience it right in the Heart of Asia! 
Also read: 10 Destinations In Asia That Were Inspired By Studio Ghibli Movies!
7. Cherry blossoms (sakura) also flourish in Taiwan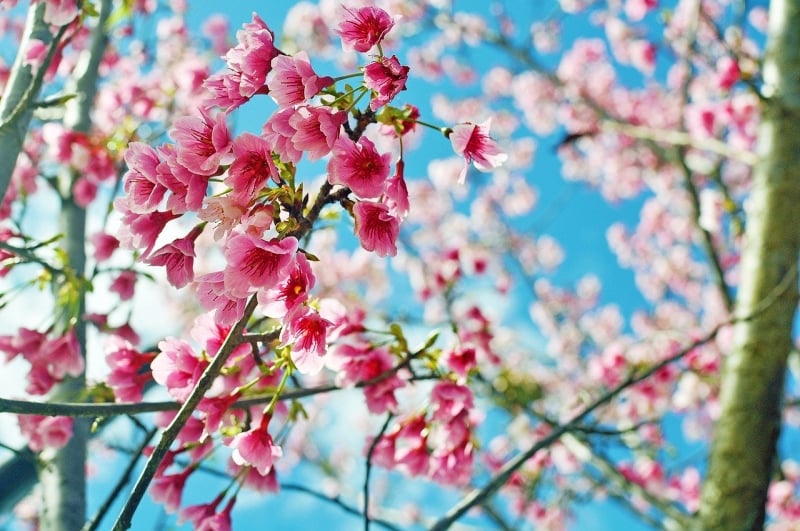 If travelling to Japan in the spring or during the sakura season is too expensive for you, you're in luck. Taiwan also grows its beautiful share of cherry blossoms from January to April! I actually think that Taiwan as a cherry blossom destination is still underrated. Japan and Korea usually get all the attention when it comes to having the most stunning views of these seasonal flowers. But I promise that Taiwan has equally inspiring sakura attractions if you catch them at the right time!
Beat the crowd in Japan and Korea during sakura season and place the spotlight on Taiwan's pinkish blooms. To know exactly when and where to see sakura in Taiwan, read on Taiwan's 2020 cherry blossom forecast here!
Fun fact: Since we're talking about things that grow, did you know that the wood used in Japan's temples and torii gates actually come from Taiwan's cypress trees? Amazing!
8. You'll get both Taiwanese and Japanese cuisine in Taiwan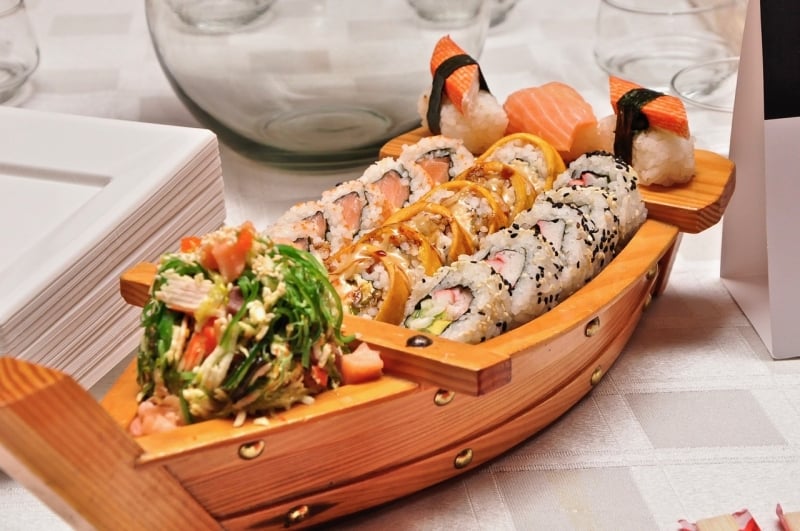 No need to worry about missing out on your favourite Japanese dishes in Taiwan. Because of 50 years under Japanese occupation, Taiwan's cuisine became greatly influenced by Japan. So, not only will you be able to eat authentic Taiwanese cuisine sprinkled with a Japanese touch, but you'll also enjoy traditional and modern Japanese restaurants all around Taiwan. Lucky for us, Taiwan also specialises in serving fan favourites such as miso soup, sushi, sashimi, and tempura (they have a localised version of this too)! 
9. You can enjoy tea culture here too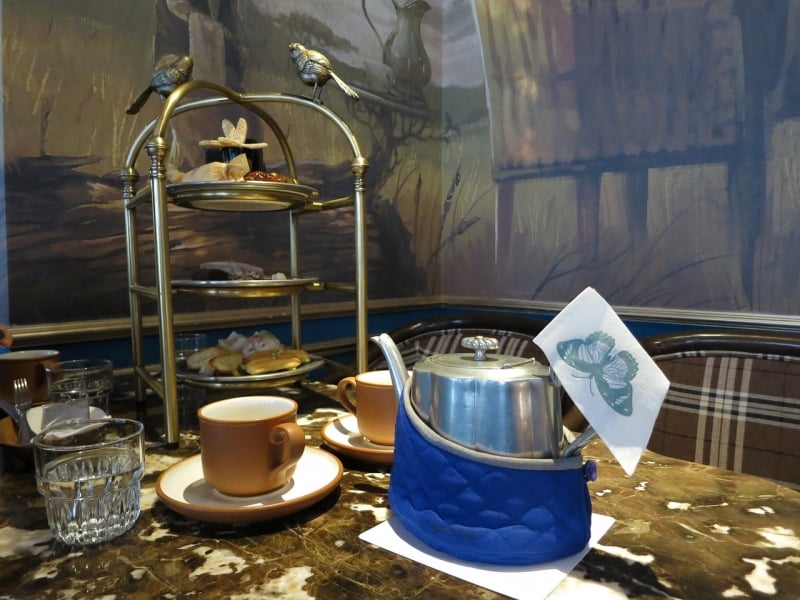 Like Japan, Taiwan has a predominant tea culture, with oolong tea being the country's speciality. Taiwan got its affinity for tea from its Chinese culture, way before the Japanese occupation. But you can still see Japanese themes reflected in Taiwan's tea houses, where both locals and tourists can have a cup, order lunch, admire art, listen to music, and even attend a tea class. 
That said, don't mistake Taiwan's tea ceremonies as similar to Japan's. In Japan, tourists are given the full experience in kimonos. I'm not even sure if Taiwanese tea ceremonies are bookable on a regular basis for tourists, unlike Japan where you can reserve slots at different tea attractions. But what truly sets a Taiwanese tea ceremony apart is how they prepare their tempting drink with a sniffer cup. This cup is meant to help the drinker appreciate the unique scent of the tea. (A stark contrast to Japanese tea ceremonies where the drinkers are encouraged to appreciate the artwork on their cups instead!)
But you've got nothing to lose in participating in Taiwan's tea culture! Taipei is dotted with charming tea houses that will welcome you with instrumental performances, Japanese-inspired desserts, tasty dim sum, and of course, the best oolong tea that you'll ever get to taste. Remember, tea etiquette demands no less than three sips! 
10. Taiwan has easy and efficient public transportation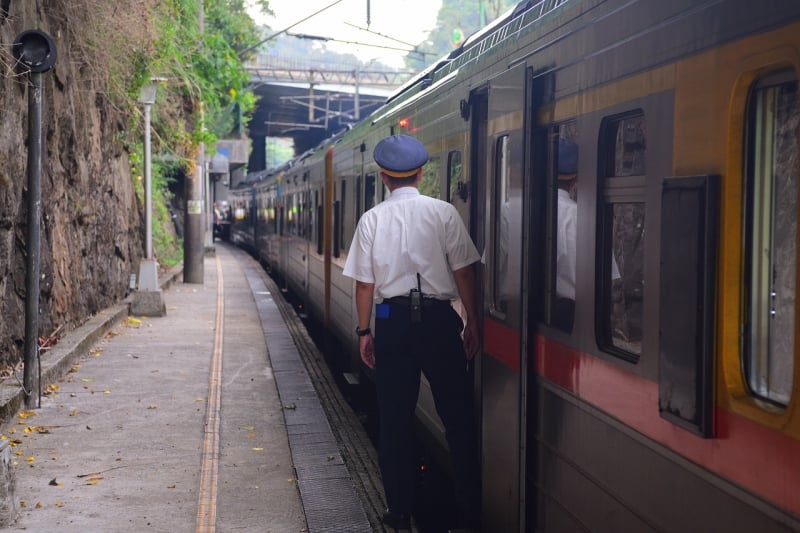 My first time in Taiwan was also my first overseas trip without a family member. Naturally, my parents were so worried for me. The only thing I was worried about, on the other hand, was the possibility of getting lost. But then my sister told me, "There's no better place to get lost than in Taiwan." 
I thought this was such a relieving insight for someone who has a weak sense of direction as I do. And true enough, when I got to Taipei, not only was it easy to navigate and read directions, but the public transports were also clean, safe, and on time — much like Japan's! Okay fine, maybe not all public transports in Taiwan and Japan are always on the dot, but you get the picture, #efficiency.  
11. Taiwan has an equally exciting if not better shopping culture
From a tourist's perspective, I think the biggest advantage Taiwan has over Japan is its night markets. Although Japan has a bustling shopping culture, its night markets are few and far between. Taiwan, on the other hand, has the right idea in capitalising on the concept of consumerism by night. 
More travellers are out and about trying to see what kind of nightlife different cities have in store for them. And in Taiwan, they get affordable food, fashion, gadgets, and all sorts of things in the night markets scattered throughout the country. 
Visiting Taipei? Try famous night markets such as Raohe, Ximending, and Shilin. Meanwhile, New Taipei City features night markets in the Old Streets of Jiufen and Tamsui. When in Taichung, head to Fengjia Night Market, or if you happen to be at Sun Moon Lake, perhaps you can set aside time to visit Ita Thao Shopping Street. Read more about Taiwan's night markets here!
Also read: Taipei Souvenirs: 25 Souvenirs that You Should Definitely Buy & Bring Home With You
12. Their beauty and skincare industry is booming
"I'm flying to Taiwan. Want anything?"
"Face masks, please!"
Too many conversations have gone this route. Rightly so, because in recent years, Taiwan has officially earned its place as one of the countries that produce the best skincare products in the world. Even experts have raved about Taiwan's beauty products; not just because these holy grails make people look good, but because they're relatively affordable. 
From eyeliners to setting sprays, and from facial washes to serums, Taiwan has it all for beauty geeks on a budget like me. And here's my little secret — Taiwanese face masks over Korean face masks, any day.
Want to know our top 10 Taiwanese beauty products? Read about it here. 
13. Not to mention, Taiwan has the most beautiful mountains
Yet another underrated aspect of Taiwan! Not many people know that Taiwan actually has the largest density of tall mountains than any other country in the world. The Heart of Asia is home to 286 summits that go beyond 9,800 feet above sea level. Let that sink in as you imagine the verdant mountainscapes against clear blue skies. Each peak offers a stunning view of Mother Nature come sunrise and sunset. Some mountains are forested and graced with waterfalls, while some are mysteriously veiled in snowfall. 
It doesn't matter where you are in Taiwan. A hikeable mountain is always within reach — especially because these mountains practically make up almost 70% of the country! Want to conquer the highest peak? Hike Mt. Yushan; it is not only the tallest mountain in Taiwan, but also the tallest in East Asia.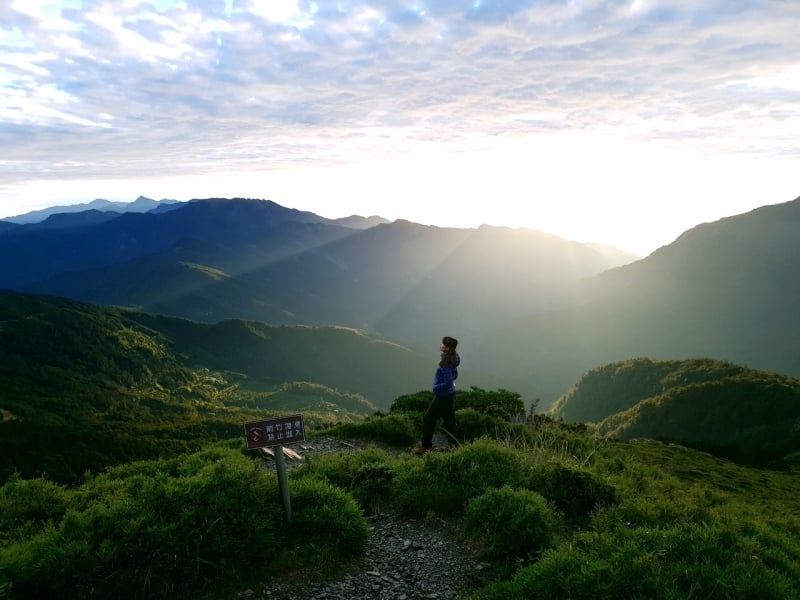 You should also know that hiking in Taiwan is actually very convenient. There's definitely a hiking trail for mountaineers of all levels, from rookies to experts. Hiking signs and directions are also maintained; rural lodgings and transportation systems are readily available if you want to be a stone's throw away from the mountains. What say you, hikers? Are you just going to stop at Mt. Fuji, or conquer Taiwan, one summit at a time?
Also read: 10 Mountains To Climb In Taiwan With The Most Incredible Views
14.  Customs aren't as strict in Taiwan as in Japan
Both countries are surely admirable when it comes to keeping their environment and transportation clean and organised. But even Japanese locals have said that they feel more relaxed in Taiwan because it's more lenient with its society. For instance, a Japanese woman named Mitsuko Ohtake told Japan Times that she tries to visit Taiwan every other month (pre-pandemic) because of how comfortable Taiwan is, plus the sense of community one feels in it.
"The place is so relaxing for me because I don't feel obligated to think about history or having to be a certain way so as not to offend anyone. There's a sense of community in Taiwan that Japan lost long ago, and even though I'm travelling alone, I never feel lonely or isolated; whereas in Tokyo, it's the other way around," Ohtake shared with Japan Times.
I can attest to this too, even as a Filipino. I felt right at home during my first time in Taiwan. You don't have to worry about whether one simple act might offend the culture or is seen as a red flag. In Taiwan, my friend and I could sit on the ground to take photos at different angles, compared to Japan where sitting on the ground for any reason is considered filthy.
15. Taiwan has legalised same-sex marriage
This is for all the travellers out there who want to support the tourism of countries or states that have legalised same-sex marriage. Taiwan legalised it in 2019; and as much as we love Japan, the Land of the Rising Sun has yet to shine the same rights upon its LGBTQ+ communities. The closest Japan has gotten to granting LGBTQ+ rights is the 'partnership certificates' that specific municipalities have agreed to issue to same-sex couples. These certificates though do not grant the same benefits to same-sex couples as married couples.
In this, Taiwan has the upper hand over Japan. Taiwan's bill grants LGBTQ+ couples almost the same rights as married heterosexual couples with the exception of adoption and in vitro fertilisation. A Japanese man named Youki Tsunoda, who moved his business to Taiwan, was interviewed by Japan Times where he spoke about his newfound freedom. Here he said, "In many ways, Taiwan is a lot more liberal than Japan. I feel that I'm more valued as a human being, and my sexual orientation doesn't matter. People don't care about rules so much here. In Japan things are harsher, everything is more rigid."
Of course, this factor might not matter to travellers who are only touring or passing by Taiwan. But it's always nice to know that Taiwan is a place where you can just be yourself without the majority of society casting judging glances at you or who you're with!
Also read: These Surveys Suggest That the Japanese Will Still Continue Wearing Face Masks Post-COVID
I've said a lot, but I feel like I haven't said enough. There are just so many things to be loved about Taiwan that people assume they'll only find in Japan. I think this list proves that Taiwan is not only a good alternative to Japan, but in certain ways, it's even better. So, it's time to book another ticket to the Heart of Asia when borders are open again, don't you think?