Everyone knows that Taiwan is a foodie's heaven. But did you know that Taiwan also has a bustling beauty industry? Of course, South Korea and Japan are no doubt the bigger players in the market, but Taiwan's reputation has been steadily growing over the years. In fact, it has started to steal the spotlight! Nowadays, you can find Taiwanese beauty brands everywhere in Asia.
So next time you're in Taiwan, stock up on these ten skincare or makeup products that Taiwanese girls swear by!
1. Miss Hana Waterproof Eyeliner
Miss Hana is known for the quality and affordability of its products, and the number one must-buy is this eyeliner. There's a reason why it was featured in several beauty talkhows and why every makeup artist in Taiwan has at least one of this in their bag. It comes in four different shades with selections of matte or glittery finish. It is also absolutely smudge-proof – my best friend has the oiliest eyelids and it works wonders for her!
Where to buy: At any 86 Shop (a Taiwanese beauty store)
2. Face Masks from Dr. Morita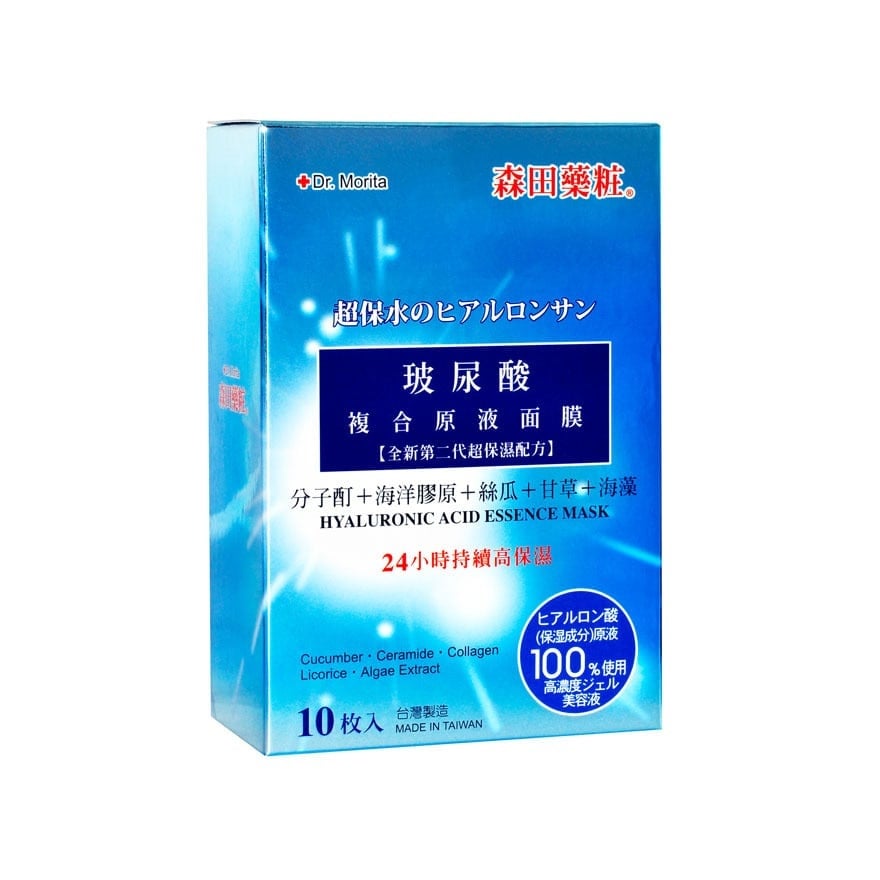 The Hyaluronic Acid Essence Mask is Dr. Morita's best-selling product, and for good reason. The mask contains three different sizes of Hyaluronic Acid molecules that hydrate the skin, as well as various other ingredients perfect for aging skin. If Dr. Morita's Hyaluronic Acid Essence Mask does not appeal to you, they have plenty of other masks that are equally as loved by consumers.
Where to buy: On the official website
3. Makeup from 1028 Visual Therapy
1028 Visual Therapy is a brand widely known for their high-quality makeup products. With an emphasis on "therapy" as part of their branding, 1028 carefully chooses healthy ingredients to create their products, allowing the skin to feel as comfortable as possible. The brand also focuses on making products suited for Asian skin, which is definitely a bonus.
Where to buy: On their official website, at most Taiwanese beauty stores, or selected Watson outlets
4. Gel Masks from Bonanza
Bonanza's gel masks are all known for their hydrating effects. Many bloggers and influencers swear by Bonanza's gel masks, so you can be assured that Bonanza's products are of standard. The best part is that their gel masks can be used daily, and the cooling effects can even make your pores appear smaller!
Where to buy: At most Taiwanese beauty stores
5. Cleansers from Naruko
Many have raved about Naruko's products, and it is no wonder why it is so. Started by well-known Taiwanese beauty guru Niuer, Naruko's products are all based on different plant extracts. Their Raw Job's Tears series, Tea Tree series and Magnolia series all prove the company's commitment to using natural ingredients. What's even better is that all of Naruko's products are cruelty-free, SLS and paraben-free. They also contain no artificial preservatives or colourings, so know that your skin is in good hands with Naruko!
6. Face masks from My Beauty Diary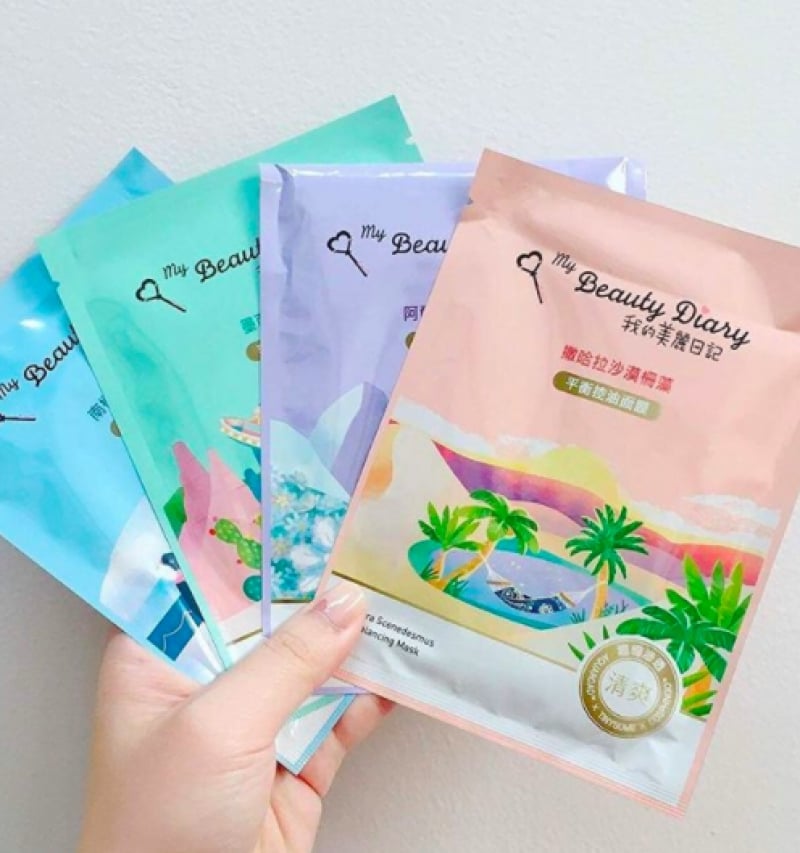 South Korea may be the leader of face masks, but Taiwan also has its reputable brands and they are all extremely affordable. Locals stock up on face masks whenever they go to a beauty store. My Beauty Diary is one of the prominent brands, with its constantly evolving packaging and overwhelming variations. In fact, it's now wildly popular around Asia! Be sure to stock up while you can, because the same product could be twice as expensive in Singapore or other countries.
Where to buy: In any beauty shop
7. Eye masks from L'Herboflore
When shopping at a drug store, you will definitely spot this brand thanks to its colourful eye-catching designs. The eye masks are especially popular. They're oddly (but smartly) shaped to fit perfectly around the eye area so it can nourish the skin with proteins and vitamins. L'Herboflore also has an extensive range of other types of masks, such as those for the neck, hands, feet and even the bust area. Be sure to give the Camellia Nourishing Hydromask a go!
Where to buy: In any Cosmed store in Taiwan
8. Serums from Dr. Wu
What sets Dr. Wu apart from the other brands is that it is a medical skincare brand. As their best-selling product, the Intensive Hydrating Serum with Hyaluronic Acid promises to penetrate through the many layers of the skin to completely nourish and hydrate it. More than a million bottles have been sold and many Taiwanese celebrities have named it as their recommended serum as well.
Where to buy: On their official website
9. Bio-cellulose masks from For Beloved One
Founded by former beauty editor, For Beloved One is not only the first brand in Taiwan but the first brand in the world to create the bio-cellulose mask. While the material had been used for burn victims before, no one had thought to use it in beauty masks — until now. For Beloved One definitely surpasses the rest in innovation, and provides products of equally good quality. Face masks have never felt so nourishing!
Where to buy: In any beauty store
10. Serums from Neogence
Neogence is another brand created by local experts in dermatology and biomedical technology. Their products are highly efficient in addressing skin problems and the star product is The Hyaluronic Acid Hydrating Essence.
Where to buy: In any Cosme, Watsons or SaSa outlets
When shopping for skincare products in Taiwan, look out for ingredients that are popular with the locals: ginger, silk, pear and also snail. Facial masks and serums are especially popular.
Happy shopping!