Bike sharing has taken Singapore by storm over the few months, as it follows in the footsteps of cities such as New York, London and Paris, which have all been operating dock-based bike-sharing models for years.
Biking has become a popular alternative to public transport and a highlight of Singapore's commuting scene. Cycling has also established itself as a fun group activity in Singapore.  Today, we have three bike sharing firms–Mobike, ofo and OBike–to choose from, and all promise to increase their fleet by tens of thousands by the end of this year. On top, of that, we also have the Segway device which goes up to 30 – 38km on a single battery charge.
That said, getting around crowded Singapore is just about to become safer and easier. Electric scooters will soon join the crowd of yellow, orange and silver bicycles on the streets and parks in late August.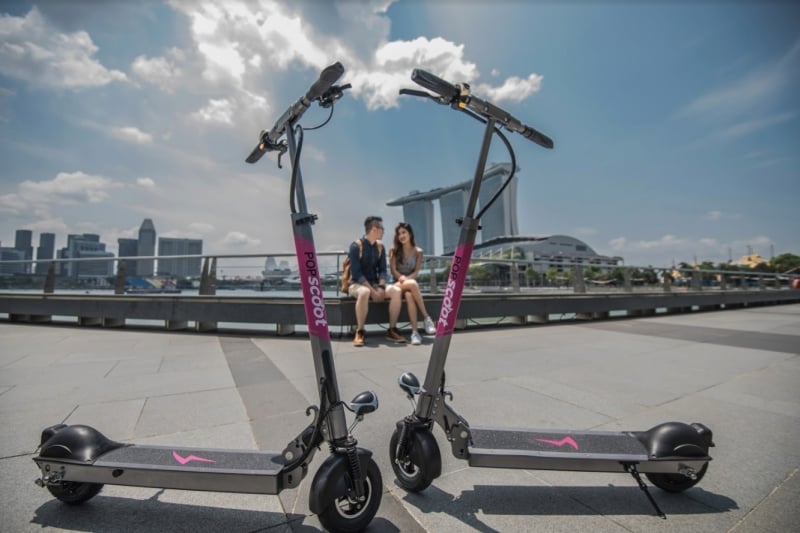 Enter PopScoot, Singapore's first electric scooter sharing platform which releases scooters from their docks when activated through mobile phone via Bluetooth. Similar to bike sharing platforms, it also locates available scooters islandwide, tracks the travelling route of users, and turn docking locations into data hotspots. Users will be charged S$2 per 30 minutes for usage of the scooters.
It will soon become even more effortless to tour leisure spots, run errands or make deliveries, be it around the heartlands or the CBD. E-scooters are not allowed on roads so this will be a relief for those who are fearful of cycling on roads alongside cars. If you don't know how to cycle, take comfort in the fact that the learning curve for riding an electric scooter is comparatively easier.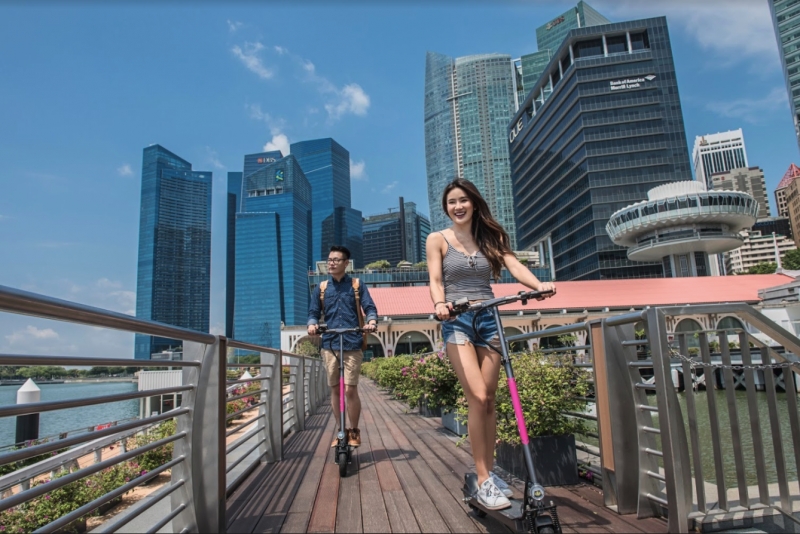 PopScoot will be found in prime downtown clusters and the heartlands, with pilot docks planned to be deployed at ManuLife Centre, Republic Plaza, Tiong Bahru Plaza and City Square Mall. You can also make requests for locations where you want the e-scooters to be allocated.
Interested to exploring Singapore's city by scooter? PopScoot will have its soft launch near the end of August.
---
Information extracted from press release issued by The Right Spin Public Relations on behalf of PopScoot