Looking to expand your Pokémon GO collection? There are plenty of hotspots around Singapore to encounter and catch these elusive critters. If anything, it's a perfect excuse to travel around the country and do a little sightseeing while you're on the quest of becoming the greatest trainer that's ever lived!
Here's a list of popular places in Singapore that sees the gathering of Pokémon GO players in their quest to catch 'em all.
Also read: 10 Types of Pokémon GO Players You'll Definitely Catch in Singapore
1. Chinese Garden
Image credit: Daron Dierkes
Just directly beside the MRT station that shares the same name, Chinese Garden boasts a large number of PokéStops, places where you can collect items and Pokémon. There are at least 20 PokéStops scattered around the venue and its neighbour, the Japanese Garden.
While you're constantly swiping your screen to gather everything, consider taking a visit to the 'Bai Hong Qiao' bridge for a short break from your expedition. Enjoy the scenic view of the Jurong Lake as you keep stock on the Pokémon you've caught so far!
Trainers who are looking to do battle can test out their mettle at the three gyms located nearby. You'll definitely see many other players as well, attempting to claim the Gardens as their team's territory!
2. Botanic Gardens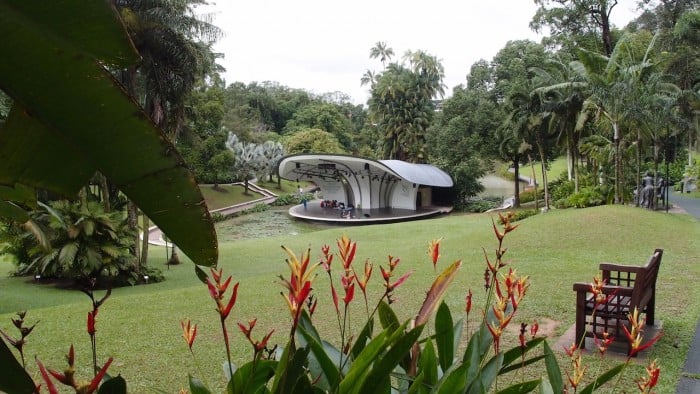 Image credit: 玄史生
If the West is just too far for your liking, don't worry! The Botanic Gardens is another place where PokéStops and gyms are abundant for the aspiring trainer. With the amazing fauna and attractions around the place, coupled with a Pokémon appearance every ten steps, it's the perfect simulation route for players!
The National Orchid Garden is a must-visit, with its season zoning of colourful plants blending in four different areas. It's the perfect place to rest your eyes after staring at your phone screen for hours. For those who still have the energy, the place is rumoured to be populated with Clefairies, just waiting to be added to your Pokédex!
If you're worried about walking under the burning heat, you should consider visiting in the late afternoon to avoid sweating it out. There are also plenty of places to grab drinks from, so stock up and stay hydrated on your journeys.
3. Gardens by the Bay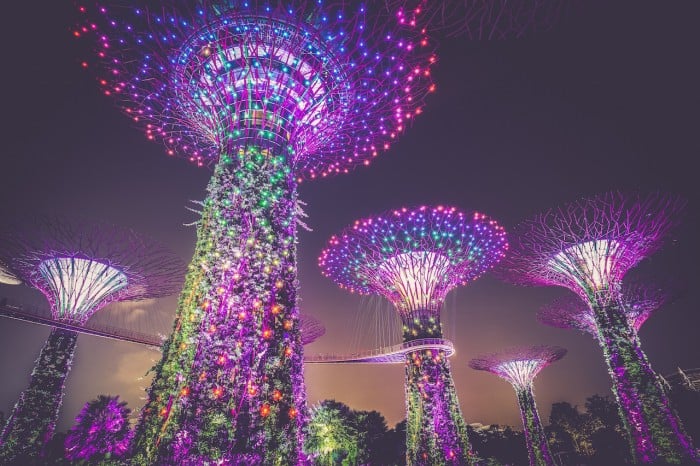 At Gardens by the Bay, you can come across up to 62 PokéStops and 5 gyms scattered across the nature park. You'll be compelled to take a scenic walk around the greenery just to amass the humongous number of items and Pokémon calling your name!
There's no need to pay for an entry ticket to the conservatories; the outdoor zones are already crawling with Pokémon! The Far East Organisation Children's Garden is the perfect excuse for parent players to let their children loose at the fun-filled water playground, while they attempt to add the nearby Meowths to their collection.
The authorities at Gardens by the Bay have also taken notice of the Pokémon GO trend, and kindly provided useful survival tips on their website for visiting trainers to take note!
4. Wildlife Reserves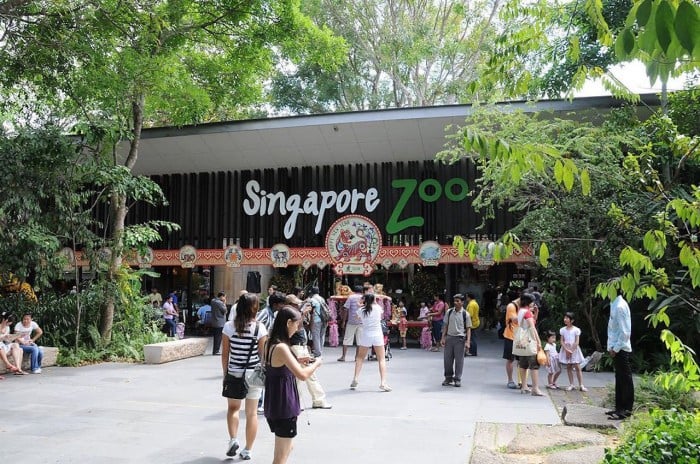 Image credit: Drew
The Wildlife Reserves Singapore (WRS) recently released detailed maps of PokéStop and gym locations at their four parks – Jurong Bird Park, Night Safari, River Safari and the Singapore Zoo. With a total whopping 78 PokéStops and 8 gyms placed around the wildlife exhibits, plus you'll get to explore both the real and virtual animals at the same time!
The Treetop Trail at the Zoo has four PokéStops clustered tightly at its zone, a perfect stroll for a trainer. You'll be able to position a Pokémon next to a Brown Lemur or a Cotton Top Tamarin for the perfect Instagram picture!
That's not all, though! The WRS is also planning to include special Pokémon events and promotions at their parks in due time. Keep your fingers crossed for a chance at Mewtwo or one of the legendary birds!
5. Orchard Road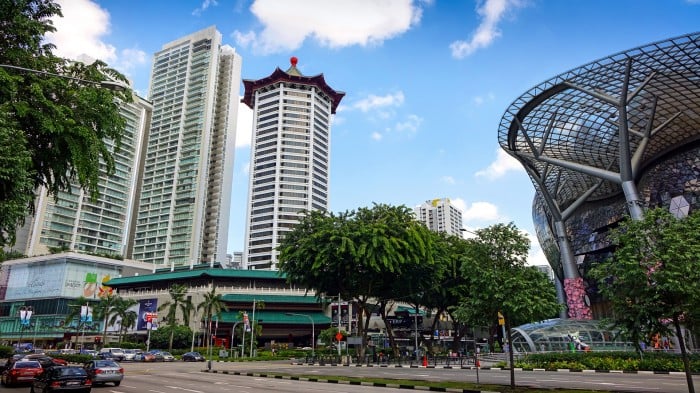 The busy roads of Orchard are jam-packed with Pokémon GO players and their adventures. The sheer amount of PokéStops and gyms littered across the streets are a paradise for trainers to fill up their collection at a fast pace. What's more, the PokéStops will often have a lure on them, meaning that many Pokémon will pop up for grabs!
Many malls have jumped on the catching bandwagon as well in hopes of catching the wave and making profits. ION Orchard has announced that the PokéStops in their malls will be lured constantly until August 21 to attract more visitors. Players can also upload a screenshot of their proudest Pokémon capture at the shopping mall on its Facebook page for a chance to win shopping vouchers.
A friendly tip, though: make sure you stock up on plenty of Poké Balls, because you definitely don't want to be caught empty-handed in the middle of a Pokémon catching spree. The feeling of watching everyone around you swiping their screens eagerly as you wait for the next refresh on a nearby PokéStop is the worst feeling ever!
6. 
Resorts World Sentosa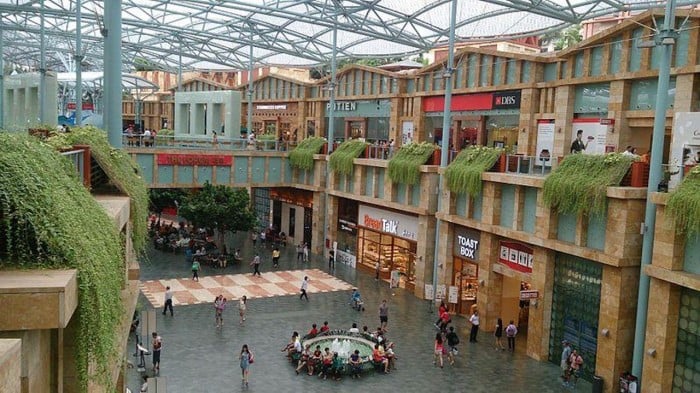 Image credit: Project Manhattan

Looking for the iconic Pikachu that you sorely need for your collection? The Resorts World Sentosa is the perfect place to catch Pikachu, as well a great number of other rare Pokémon which call the island home.
The management has provided an in-depth guide for Pokémon GO players on places and landmarks to hunt down. From Electrabuzz to Electrodes at Universal Studios Singapore, to Squirtles and Horseas at the S.E.A Aquarium, you'll be spoilt for choices on where to head next for your great big catch at Sentosa! It would be best to dedicate a whole day here to explore and capture Pokémon, while taking a break to enjoy the island's other attractions.
The tough choice, however, would probably be whether to do it on a weekday or a weekend. True, weekends can get crowded with people, but that would also mean that the PokéStops would be constantly lured by other trainers! Decisions, decisions…
7. MRT Stations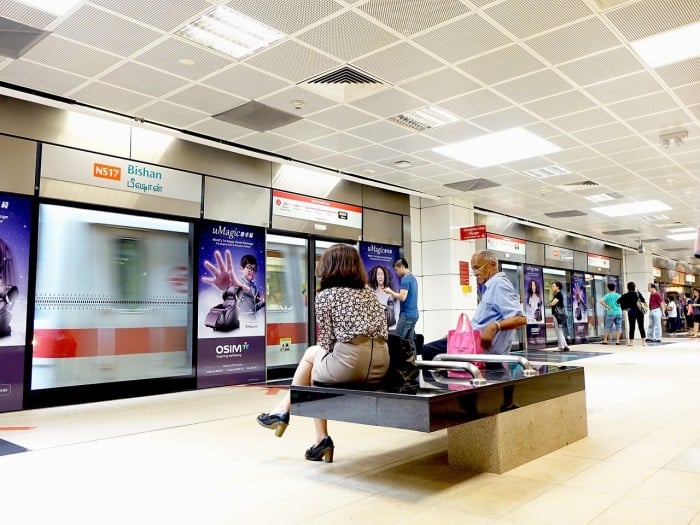 Wherever there's high human traffic, there's a high number of PokéStops and gyms for the taking. The MRT stations around Singapore are no different! Don't be surprised to see adults in office wear intensely swiping their phone on the way to work, because these places are hot spots for Pokémon as well.
The pace of the game quickens when you board the train! You'll be frantically trying to swipe every PokéStops that your train passes by or battle any Pokémon you come across before it's too far from your reach. It's the perfect distraction for your usual boring train ride; you're even likely to miss your stop when you're too engrossed on the capture screen.
If you're feeling adventurous, why not take a train down all the way until its final stop just for the sole purpose of catching Pokémon? You can also get off at stations with a high concentration of PokéStops, and probably explore the ones you don't frequent often as well!
Just make sure not to hog the reserved seats or block the doorways – you don't see Ash Ketchum being an impolite brute in the television series!
8. Residential Neighbourhoods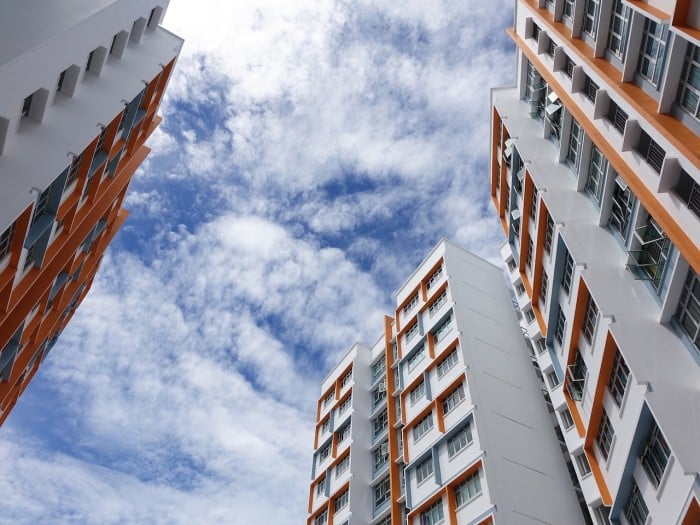 If you're just not feeling the mood for travelling to faraway places to catch Pokémon, there's no need to do so! Your neighbourhood is also another perfect place to expand your Pokédex collection. Many playgrounds and parks are often frequented by trainers due to the number of PokéStops situated nearby.
There are also neighbourhoods that hold a greater number of certain Pokémon than others; players have reported capturing Magikarps at Lorong Chuan while Eevees are a common sight at Tampines West. It's not uncommon to see a bunch of people congregating under the block, swiping their phones and sharing their captures in excitement.
So if you're looking for a reason to use that old bicycle of yours, other than staying in shape, this would be the perfect time to do so. Explore your neighbourhood and the adjoining ones, and find out what they have to offer in the world of Pokémon GO!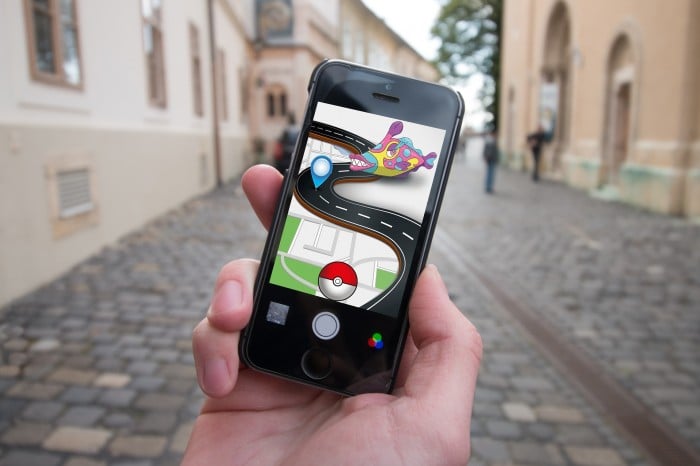 Have you marked any of these places for your next country-wide catching spree? Get your Poké Balls ready and definitely drop by these places when you can. Who knows? You'll probably catch a Gyarados or (if you're super lucky!) a Dragonite while exploring, much to the envy of your rivals.
Also Read: 4 Elusive Pokémon that You Die Die Cannot Catch in Singapore
Do let me – err, I mean us – know where you found your rare captures around Singapore!