So you're going on your first winter vacation or backpacking trip and you need some travel essentials, be it backpacks, suitcases, winter clothes or travel-sized toiletries. Where do you get these items in Singapore?
You're in luck! This is a guide useful to everyone in Singapore, whether you're a seasoned traveller or a nervous first-timer.
Also read: Musings of Every Kiasu Singaporean When Packing for a Trip
Backpacks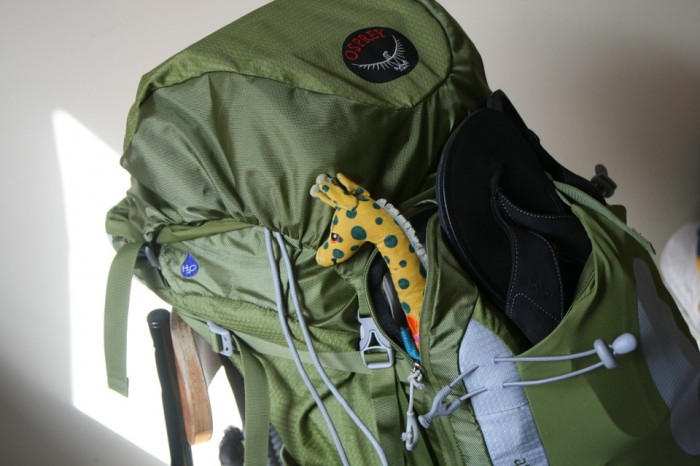 A good backpack can make a lot of difference in your travels. If you are going backpacking, it is worth investing in a sturdy and comfortable backpack. The last thing you'll want to bring home as a souvenir is an aching sore back! Some popular brands include Osprey, The North Face, Deuter, Gregory and High Sierra.
The best place to scout for backpacks is Queensway Shopping Centre, where there is a plethora of shops dedicated towards the needs of a backpacker. Two shops that you should definitely visit are Bonkers Link and Cliffhanger Connection. They import selected brands such as Kelty and Haglöfs, which are hard to find in other shops. Sports Connection carry a whole range of Osprey backpacks, and they have outlets not only in Queensway Shopping Centre but also Shaw Leisure Gallery (Bugis) and Central Link West Mall (Bukit Batok).
Bonkers Link
Queensway Shopping Centre Singapore,
1 Queensway #02-05
Singapore 149053
Cliffhanger Connection
Queensway Shopping Centre Singapore,
1 Queensway #01-41
Singapore 149053
Sports Connection
Queensway Shopping Centre
1 Queensway #01-15
Singapore 149053
Army Market at Beach Road is another place where you can find good deals on travel backpacks. Don't be fooled by its name – Army Market does sell a variety of travel equipment alongside military gear. If you are looking for a specific item (like your backpack) and don't want to waste time browsing, check out their floor plan before you go.
Beach Road Army Market
505 Beach Road,
Golden Mile Food Centre #02-158
Singapore 199583
If you're looking for a travel backpack at the eleventh hour, you can consider buying one from The Planet Traveller. There's an outlet at Changi Airport Terminal 3 which is perfect for those emergency "oops, I forgot to bring something" situations. They have a decent selection of brands, such as The North Face and Eagle Creek.
The Planet Traveller
Changi Airport Terminal 3,
65 Airport Boulevard #03-34 to 41
Singapore 819663
Suitcases
If you're not going on a backpacking trip, then perhaps you are looking for suitcases instead. You'll definitely want a suitcase that is sleek in form, but works flawlessly in function.
If you're a little tight on budget, drop down to Mustafa Centre to take advantage of their great deals. Hint: a 2-in-1 luggage set from Swiss Polo was priced at $45 last I checked. From Pierre Cardin and Hush Puppies to nameless brands, the range of suitcases here is astounding and you'll definitely find one that suits your fancy.
Mustafa Centre Shopping Mall
145 Syed Alwi Rd
Singapore 207704
Many travellers swear by Samsonite, a popular brand that offers a wide variety of suitcases to suit any type of need. With nifty features, such as shock-resistant protective casing and twin wheel systems, each Samsonite suitcase offers convenience and safety for your belongings wherever you might be travelling next!
Samsonite Singapore
Multiple locations
Lastly, let's not forget Winning, which claims to be the "biggest supplier of winter and outdoor gear in Singapore". On top of suitcases and backpacks, you can find winter clothes and other travel gear here. 
Clothing
Ah yes… where do you find winter clothes in a country with year-round summer? Many travellers from Singapore going on a winter trip are worried about getting the right clothes. Fret not – we have a Singaporeans' guide to buying winter clothes. You don't want to be caught freezing in your thin parka in the midst of sub-zero temperatures!
For good quality winter clothing, Coldwear and Winter Time are easy choices. They feature down jackets, wool sweaters, thermal wear and other apparel to keep you snuggly warm during your trip. They also arrange their products according to the different range of temperatures, so you can conveniently pick the right clothes for the local weather.
Coldwear Singapore
Multiple locations
Winter Time
Multiple locations
For something more rugged and suited for the outdoors, Timberland and The North Face would be better options. These brands are well recognised for their comfortable design and protection against the harsh elements. Their products may be pricey, but you'll definitely appreciate its value when you step out untouched by the wilderness!
Timberland Singapore
Multiple locations
The North Face Singapore
Multiple locations
If you're looking for something cost-effective, Uniqlo and H&M offers a decent selection of winter wear that is affordable, and just as useful in fending off the cold. They are perfect for casual travellers who are looking for a modest investment into cold wear. Uniqlo has a heattech range of clothing that traps warmth, which are great alternatives to cotton or wool thermal wear.  They also have a good selection of down jackets in their winter collections.
Uniqlo Singapore
Multiple locations
H&M Singapore
Multiple locations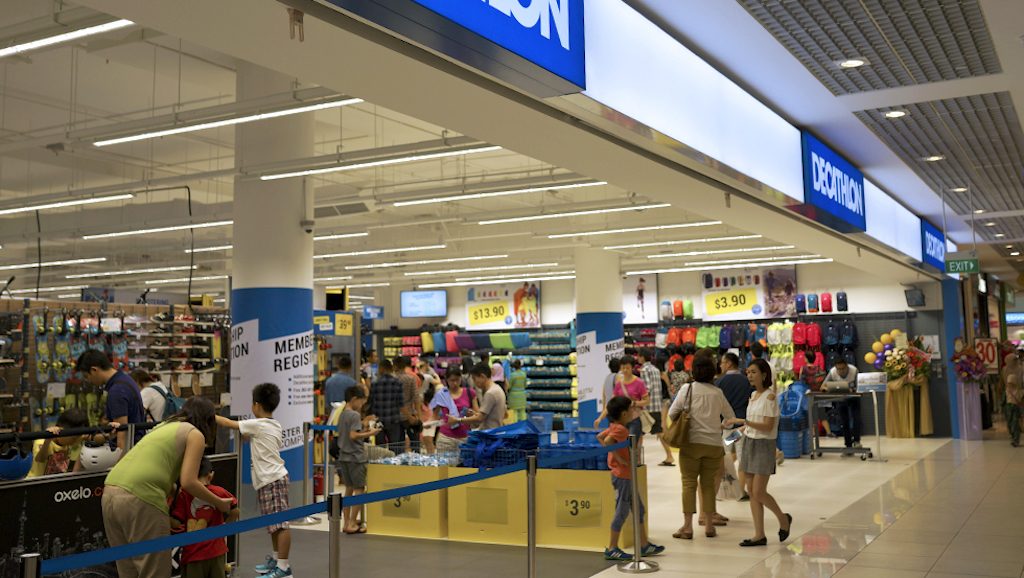 Image credit: Decathlon
For affordable clothes, shoes and gear suitable for hiking, camping, skiing and other sporting activities, check out Decathlon at Chai Chee Road or City Square Mall.
Decathlon
City Square Mall
180 Kitchener Road, #02-03
Singapore 208539
AND 750A Chai Chee Road #01-01
Singapore 469001
Travel essentials
Where do you get the little little things like luggage locks, inflatable neck pillows and ziploc bags?
There is no better (and cheaper) place to scout for these travel accessories than Daiso! Featuring plenty of unique items such as multi-purpose containers, mini sewing kits and even heat packs, you can find a hoard of products that are built to bring out maximum ease during your travels. Best of all, every item in the store costs S$2! Check out the 16 travel essentials to buy from Daiso before a vacation!
So you know Daiso, but have you heard of Miniso? This Japanese lifestyle brand has 7 outlets in Singapore, with more coming soon, and there are plenty of unique travel-friendly products sold here. We're talking about inner-wear, pocket mirrors, jack knives, shoe bags and also travel containers. Check out the 20 travel items you can get under S$10 in Miniso.
Daiso Singapore
Multiple locations
Miniso
Multiple locations
And if for some reason, you still can't pin down an elusive accessory, you can always head down to Mustafa Centre. This huge departmental store has a humongous stock of more than 300,000 items that puts other rival shopping malls to shame. What you need is probably in Mustafa Center… somewhere…  
Toiletries and first-aid
Let's look at the best places to snag your toiletries and first-aid supplies.
Everyone knows that Watsons and Guardian are the go-to places for these travel essentials. Keep a lookout for the stand near the counter at Watsons which are filled with items on offer (usually priced at $2 or on 3-for-2 offer). Here, you will usually find travel-sized toiletries like shampoo, facial wash, body soap, hand sanitiser and wet wipes. In Watsons you can also find a travel set of small empty bottles to fill with skincare products. However, these items can also be found in Daiso and Venus Beauty, the cheaper alternative to Watsons/Guardian.
Watsons
Multiple locations
Guardian
Multiple locations
Venus Beauty
Multiple locations
Electronics
When you're travelling abroad, it's always wise to bring along spare batteries and chargers for your electronic devices. You'll never know when your camera or phone might run of out juice at inopportune moments.
If you're looking for a place to snag a portable battery charger for your mobile phone, Challenger is an ideal place to stop by. This IT store features selected brands which will meet your electronic needs, at discounted prices too if you're a ValueClub member!
In particular, if you're looking for a portable charger, many travellers recommend Xiaomi. Their portable chargers, with a high-capacity battery life and compact design, is a bang for your buck! The 10,400mAh capacity power bank should be enough to keep your mobile phone alive all day.
Challenger
Multiple locations
Online stores for various travel needs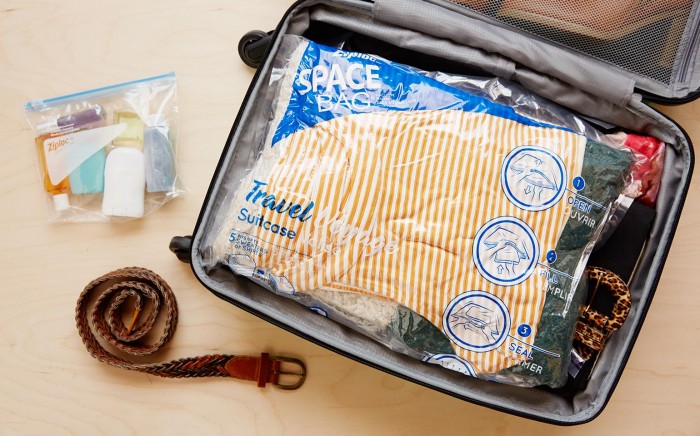 Image credit: Ziploc
Anything else you need? Toiletry bags? Packing cubes? Money belts? Luggage locks? Torches or headlamps? Get online and do a search! You'll be surprised – you can get almost anything with just a few clicks.
Browse Qoo10, where you can find winter clothes, backpacks, vacuum bags, travel adaptors… and even tourist SIM cards. This website features daily deals and group buys, perfect if you're looking for good deals. Let's not forget Taobao, the huge China-based online shop. Need I say anything more? Fret not if you can't read Chinese; you can order through a third-party like ezbuy. Then there's also Carousell, especially popular with treasure-hunters who don't mind secondhand goods.  
Also read: 18 Travel Packing Tips From The Experts
Hopefully with this guide, you'll be better prepared when getting ready for your next overseas trip. Kiss those days of last-minute frantic travel preparations goodbye.