The Singapore Night Festival (SNF) made its spectacular return this past weekend — with 50 immersive experiences such as projection mappings, Night Light installations, performances, tours, and more! Head over to the Bras Basah Bugis (BBB) precinct to soak up the SNF's enchanting atmosphere and art!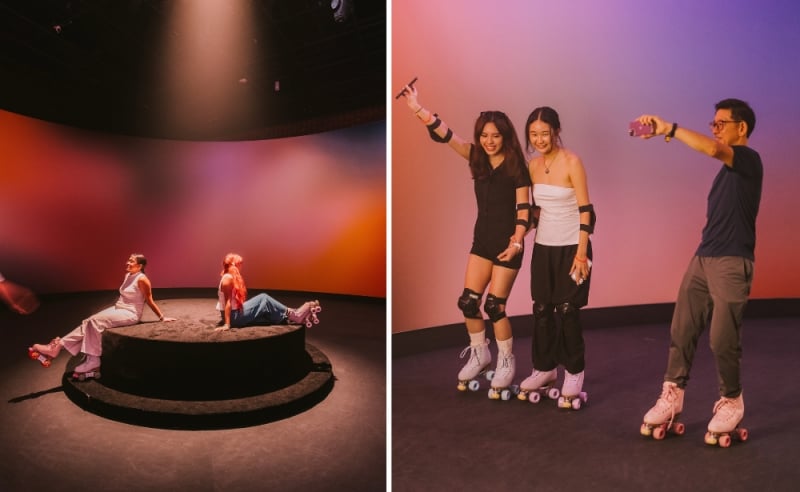 This year's theme — Singapore, the Great Port City — commemorates Singapore's evolution from a vital port city in the region to a vibrant, modern metropolis. This is beautifully executed in the festival's highlight act, Time is a Black Circle by Dawn Ng. This captivating exhibit gives festival goers a glimpse into the discothèque scene of the 1960s and 1970s. Get involved by putting on some retro skates and roller blading in the exhibit, or simply enjoying the multi sensorial experience. If you're interested in this ticketed experience, do get your tickets via Klook!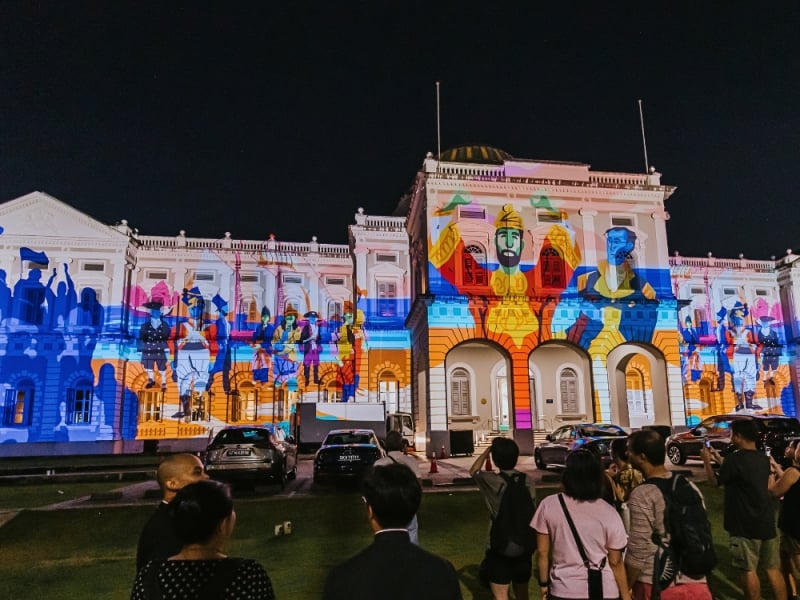 Singapore Night Festival's Presenting Sponsor, Samsung, has collaborated with some amazing local artists to create a truly eye-catching projection mapping — 700 Years. This six-minute theatrical experience created by Zizi Majid, Muhammad Izdi and Jérémie Bellot, takes you through the 700 year-long history of Singapore as a port city.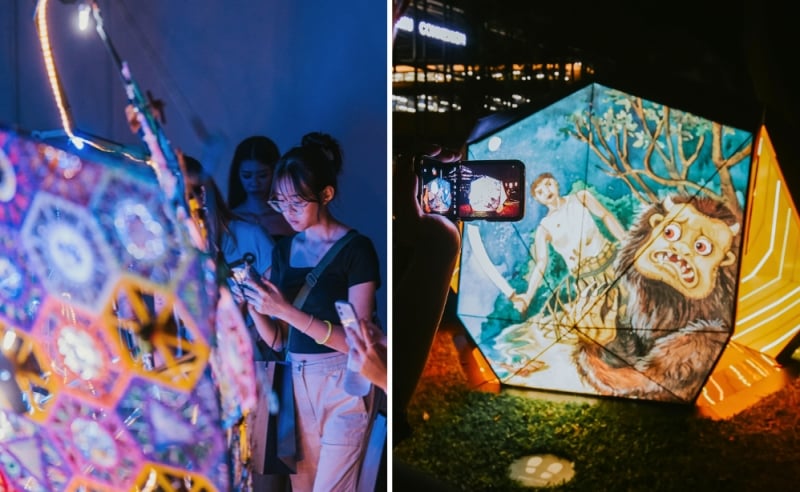 Moreover, what's a night festival without the array of gorgeous Night Lights installations? Do drop by the four light installations set up for this year's festival and admire the illuminated exhibits. To owners of the Samsung Galaxy Flip5, this is your chance to bring home some awesome prizes! Using your phones, snap a picture of the installations and post it on Instagram, tagging @samsungsg and @sgnightfest, along with the relevant hashtags. Good luck!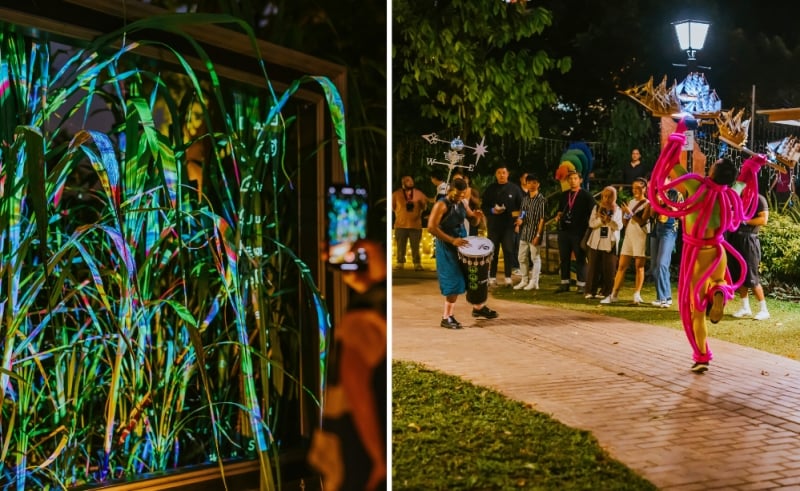 The Singapore Night Festival has also brought the usually-quiet Fort Canning alive with their inaugural dedicated family zone with activities and artwork inspired by flora and fauna, which are sure to keep the children engaged. Families, this is one of the best things to do as a family this weekend!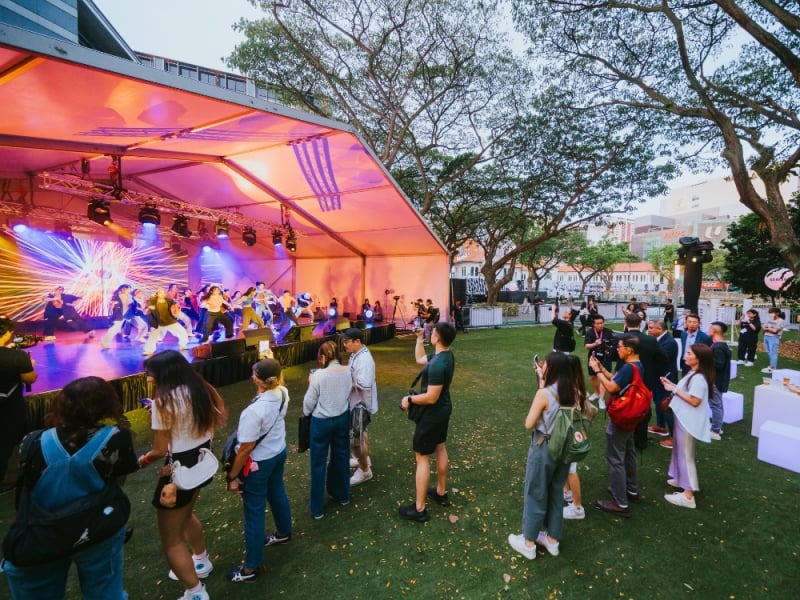 When you need to give your feet a break from all that walking, head over to the Main Festival Village @ SMU Campus Green. The campus grounds are packed with live performances and over 10 food and beverage stalls! From fusion delights like Chilli Crab Praffles to gourmet snacks like Ribeye Beef Cubes, you'll definitely be satisfied by this gastronomical event. And for those of you who want to capture memories of the night, grab your friends and get your photos taken at the Galaxy Studio Photobooth! Plus, if you're looking to get a new Galaxy product, why not swing by the Samsung Galaxy Studio pop-up to take a look at their exclusive deals on Galaxy devices?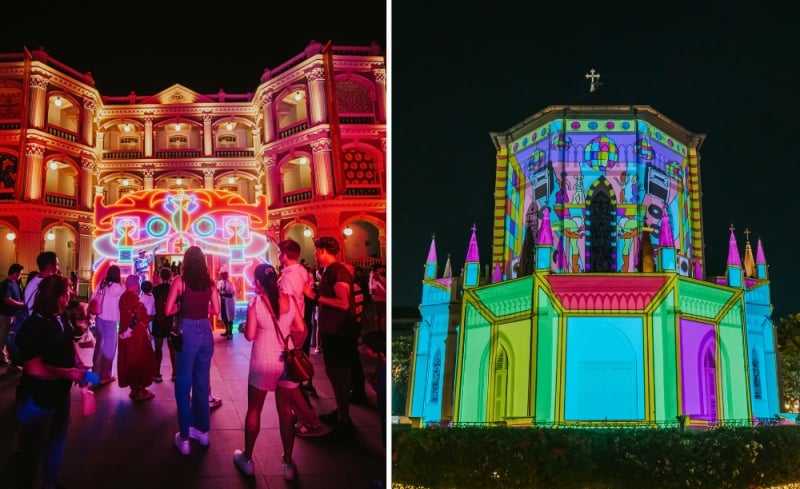 Apart from the epicurean feast at SMU Campus Green, the Peranakan Museum has organised several fun activities at the Festival Village @ Armenian Street. Enjoy some local delicacies and Peranakan-themed festivities as you watch the projection mapping works presented by Ashley YK Yeo, Chris Chai (Cosmicchai), and Sadiq Mansor (249.png) on the façade of the heritage building! P.S. Cashless payment is preferred at the Festival Villages.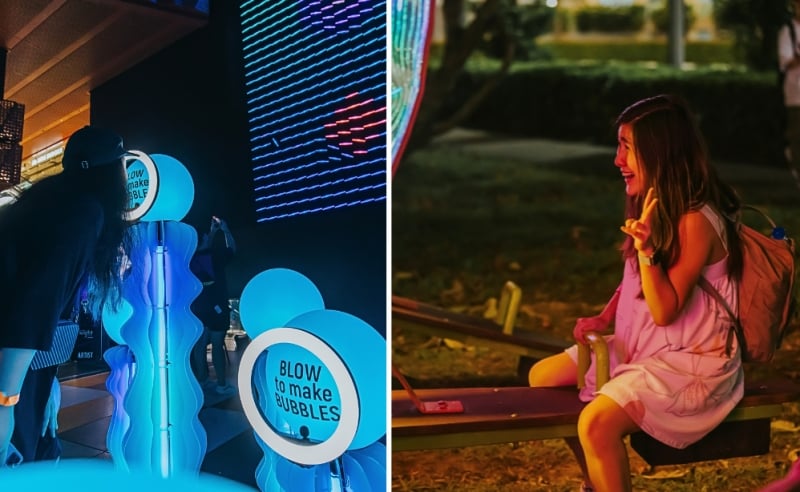 Singapore Night Festival 2023 has once again outdone themselves with captivating exhibits and activities. But don't take my word for it — head down to the festival to check it out for yourselves! Remember, the festival runs for a limited period of time, 18 to 26 August 2023 (7:30pm–12am). For more information on the festival, Night Walk web app or to book tickets, please visit the Singapore Night Festival website. 
---
Information and pictures extracted from a press release by Singapore Night Festival.