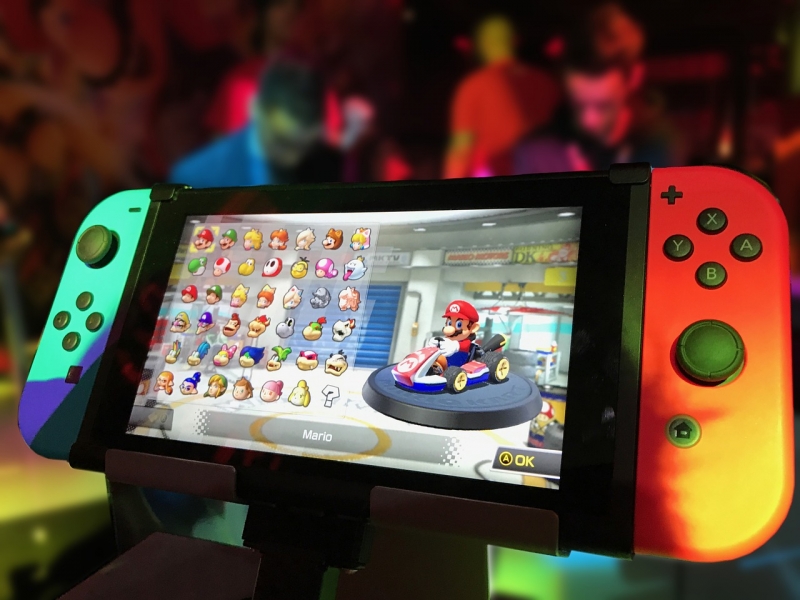 Good news for travellers and gamers heading to the U.S.A.! Nintendo Switch Pop-up lounges have been put up at four different U.S. airports, where travellers can chill on sofas, charge their Nintendo Switch devices, and power up a demo. Games that will be freely featured include The Legend of Zelda: Breath of the Wild, Mario Kart 8 Deluxe, Super Mario Odyssey, Super Mario Party, and Tetris 99. 
Also read: Former Nintendo Headquarters To Reopen As Hotel In Kyoto, Japan!
If you're like me and don't have a Nintendo Switch yet, this could be your chance to play some of its iconic games for free; plus, kill some time at the airport! Catch the Nintendo Switch pop-up lounges at Dallas Love Field Airport, Dulles International Airport (Washington DC), Seattle-Tacoma International Airport, and O'Hare International Aiport (Chicago). All of these will remain as the airports' temporary attractions until 29 March 2020. So, you may yet catch them if you're thinking of flying to these respective cities!
What's more, if you decide to purchase a Nintendo Switch or Nintendo Switch Lite at these pop-up lounges, you'll be given a FREE carrying case. Not interested in buying one now? Head to the pop-ups anyway. They give FREE Nintendo Switch luggage-handle wraps and Target coupons to use for future Nintendo purchases. What have you got to lose?
Also read: Super Nintendo World To Open At Universal Studios Japan In 2020!
This is a brilliant way to beat the boredom when you're waiting for your flight at these four U.S. airports. Not only will you get to play games for free, but you'll also realise how useful a gaming console is on the road. And what gaming console is more convenient for travellers nowadays than a Nintendo Switch and Nintendo Switch Lite? Now, go and see for yourself what great travel buddies these devices are and let us know how it goes!