Not since the announcement of a live-action adaptation of Your Name have we felt this cynical about yet another movie remake taking place on American soil. This time, it's the 2016 South Korean zombie blockbuster movie Train to Busan that will be getting the full Hollywood treatment. According to Deadline, the U.S. remake will be directed by Timo Tjahjanto (The Night Comes for Us and May the Devil Take You) and produced by James Wan (The Conjuring, Annabelle, The Nun). 
As expected, the news didn't sit well with international fans on Twitter. Netizens were quick to broadcast their displeasure on social media platform, with many pointing out the lack of efficient high-speed commuter trains in the United States. Here are the best and funniest tweets that left us howling with laughter while also deepening our appreciation for the post-apocalyptic thriller. 
Also read: How to Get from Seoul to Busan: A Detailed Guide
The funniest reactions to the U.S. remake of Train to Busan
Give us a moment
Nobody asked for this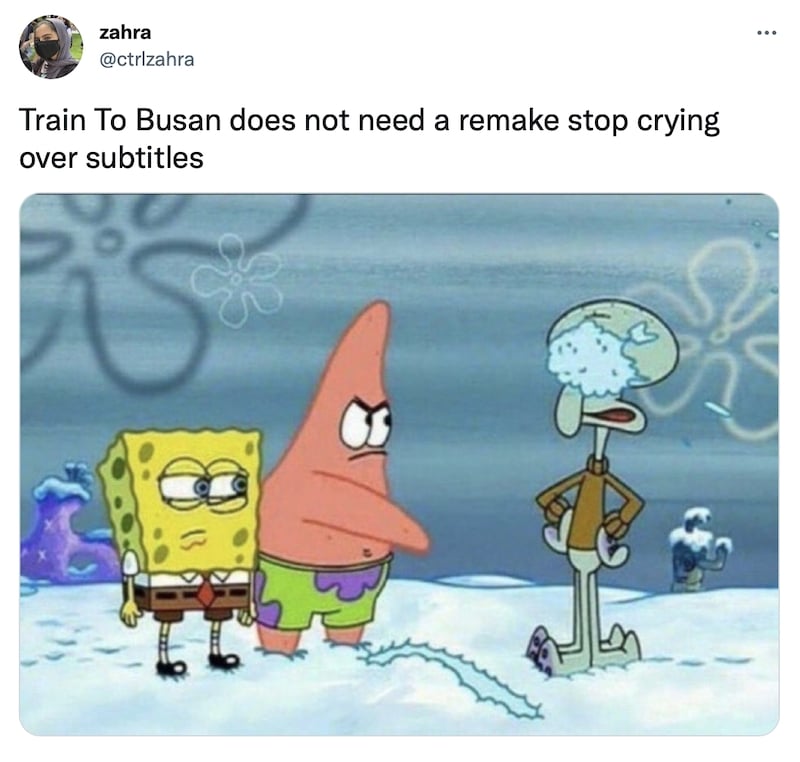 Remake fatigue is real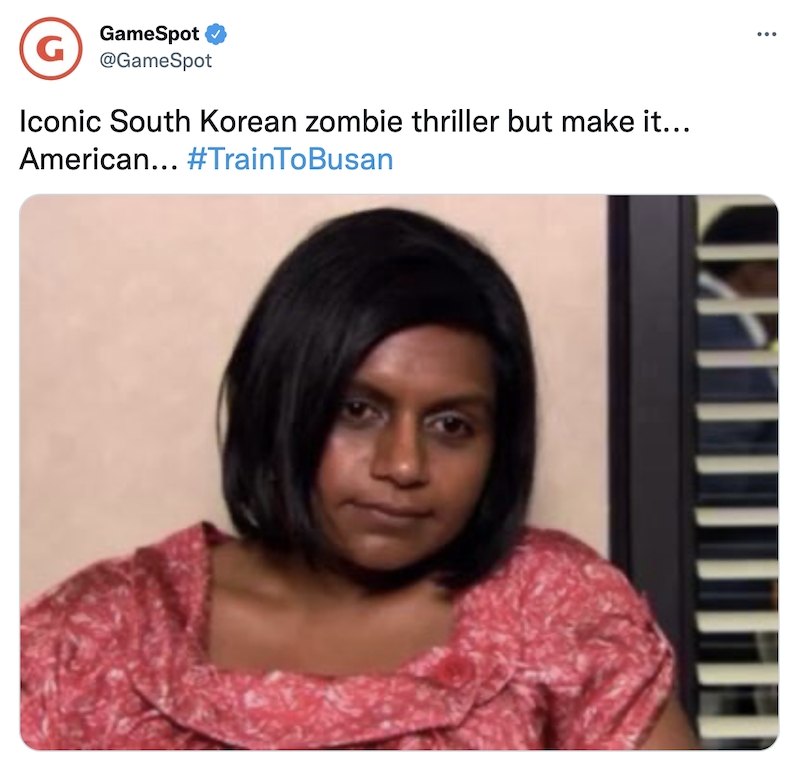 Good question

So it begins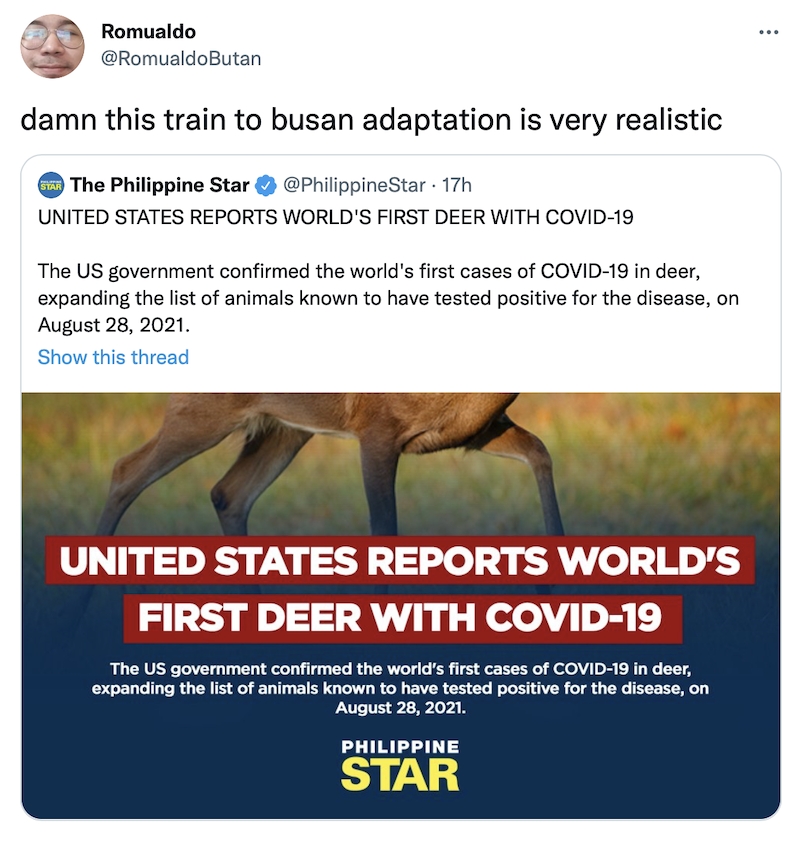 All aboard the Train to Tucson, Arizona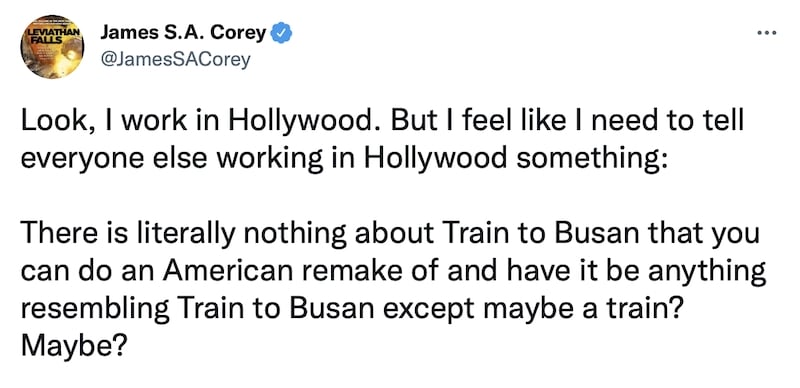 Real groundbreaking stuff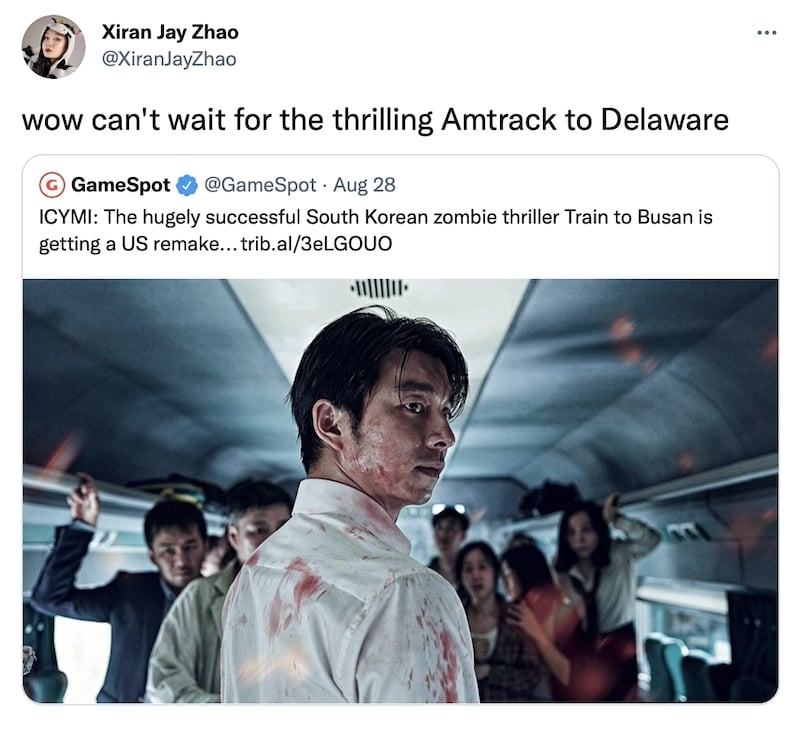 We can imagine the posters already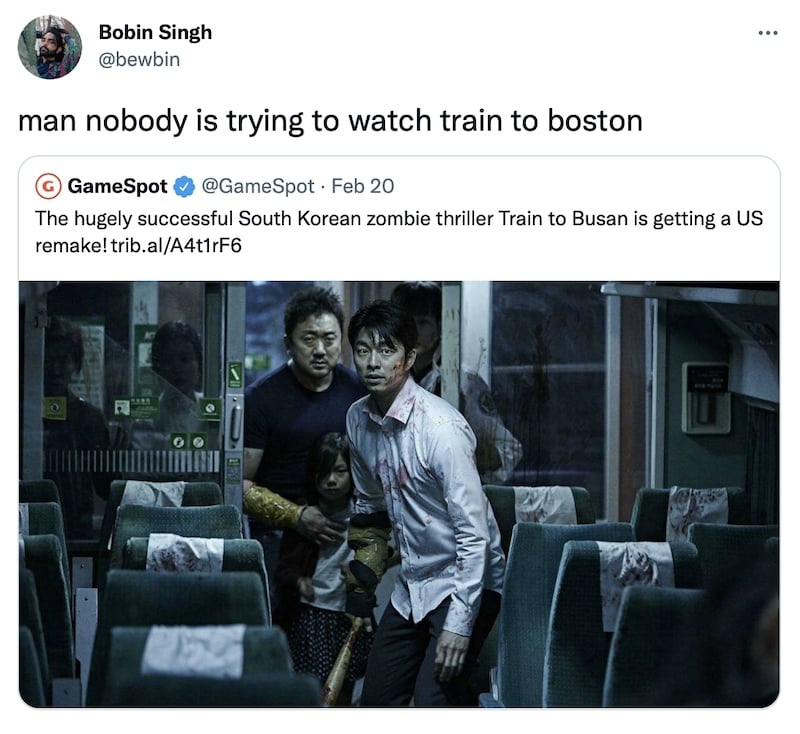 Expectations vs. reality

It's a commentary about… (*reads notes*) …America

When night-blind zombies are more convincing than your train system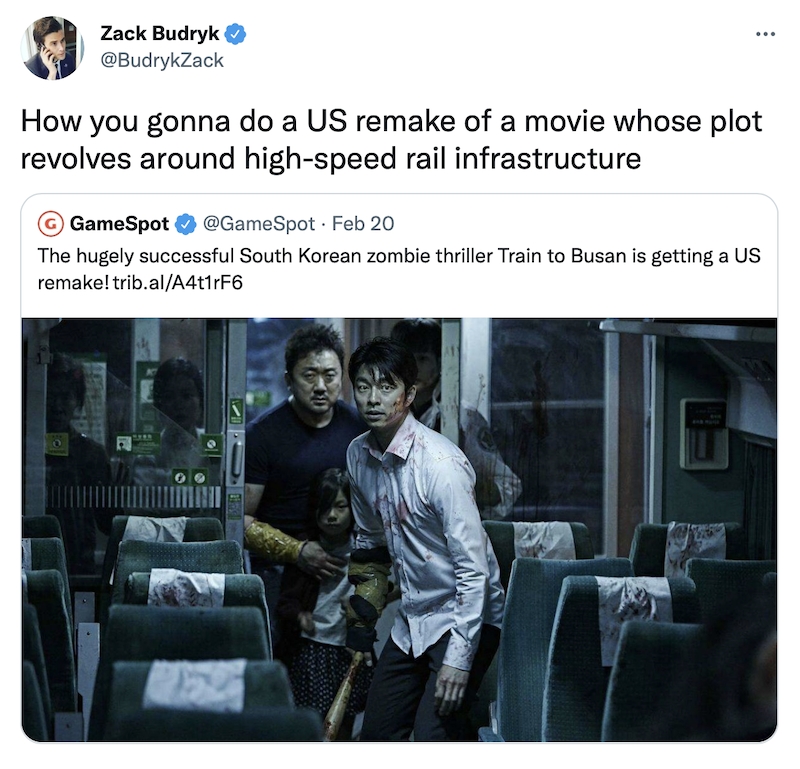 Never mind, this is actually quite terrifying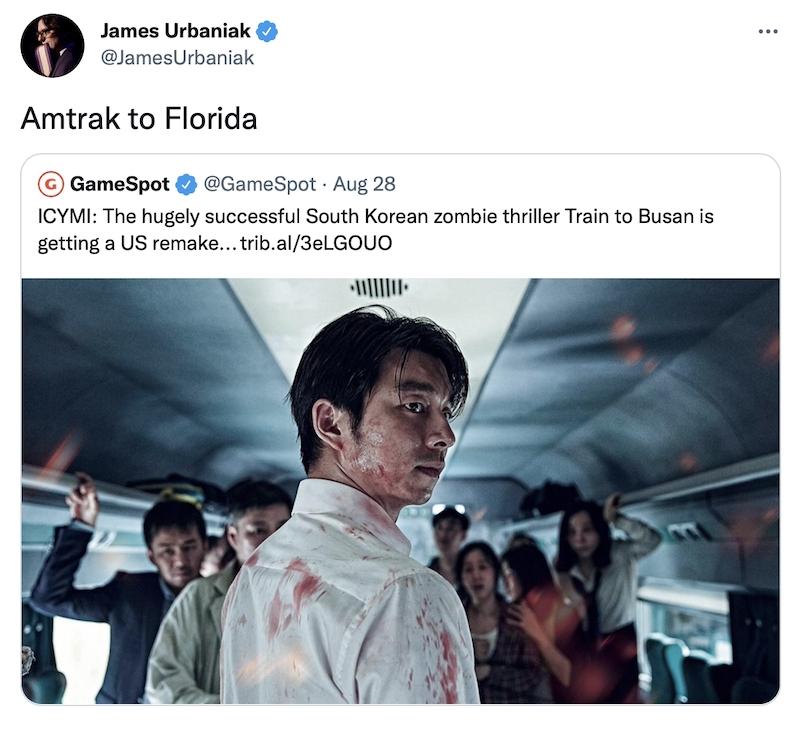 This movie practically writes itself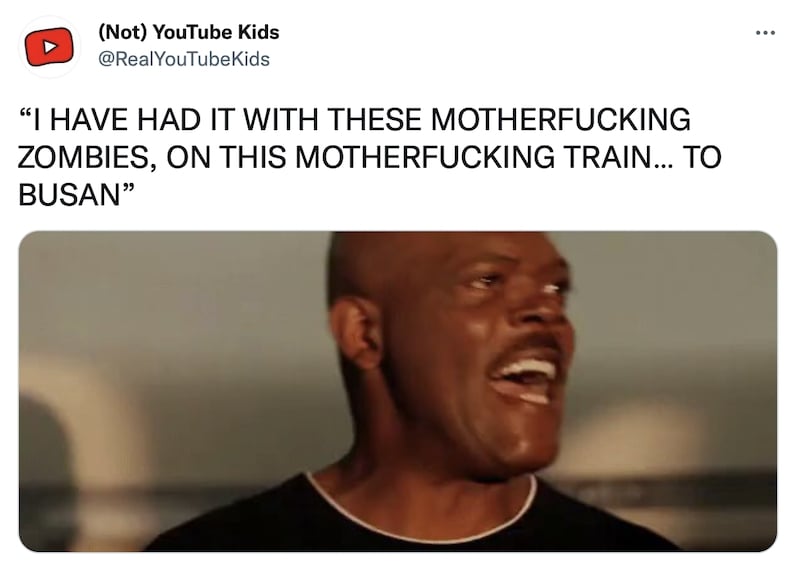 We'd pay to see this

Script: DONE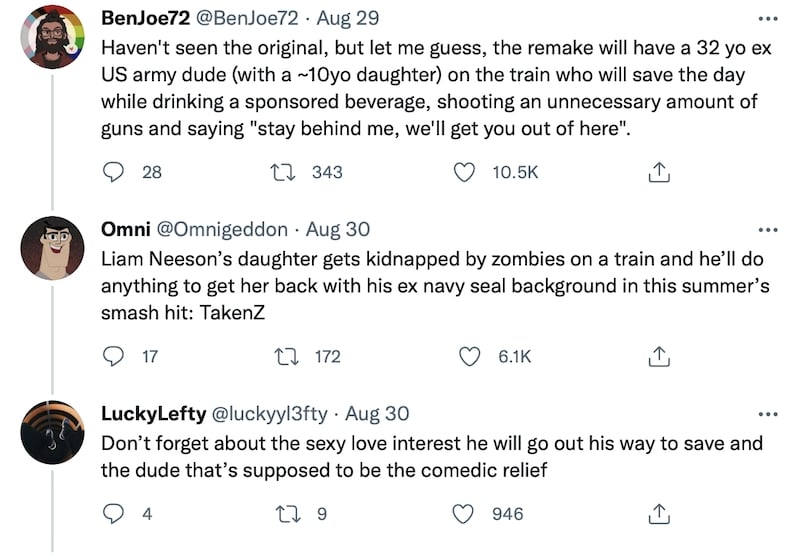 Signing the petition to cast Pedro Pascal in all the single dad roles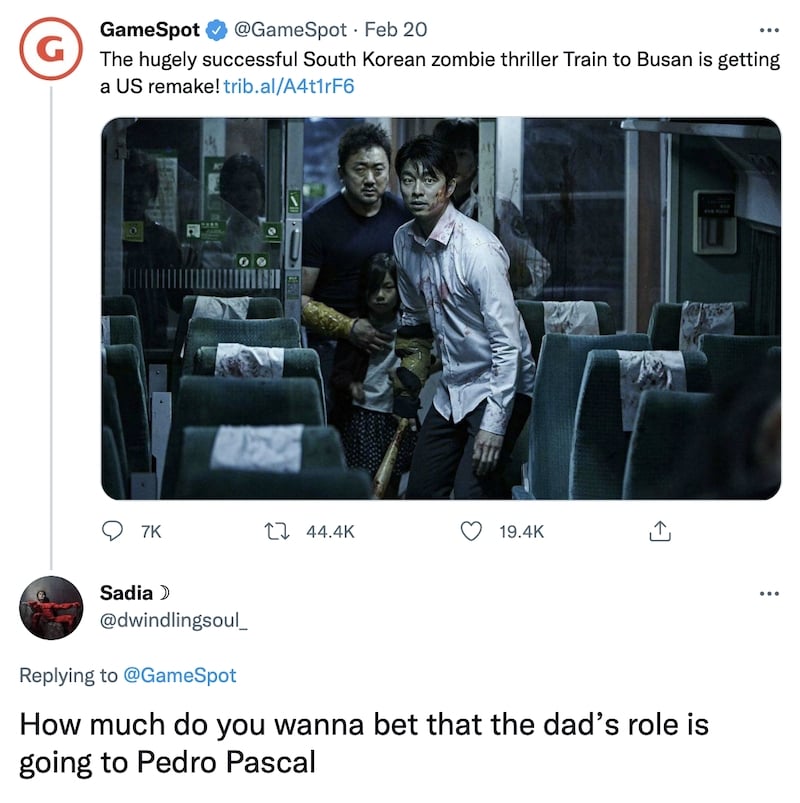 Ghost in the Shell fans know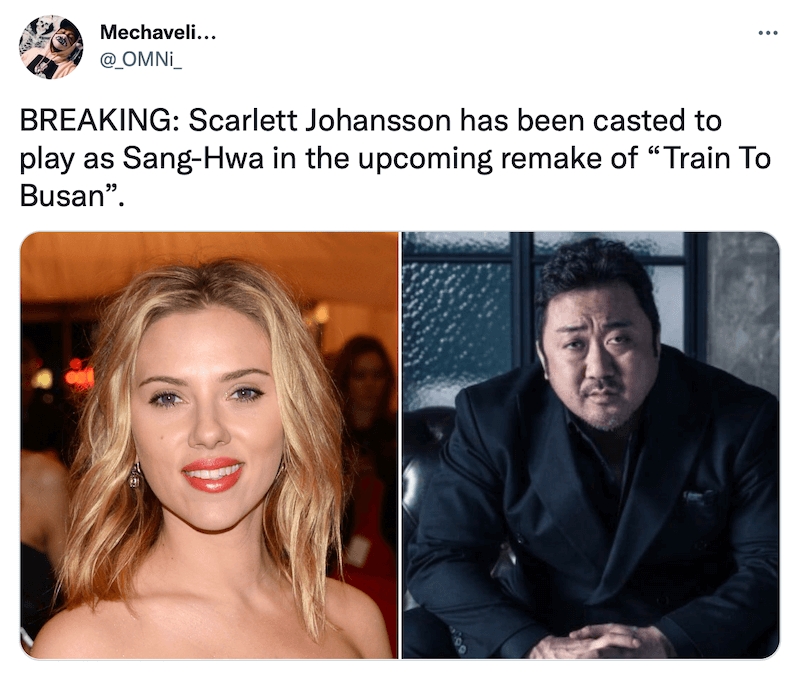 That tiny ray of hope when you learn that Timo Tjahjanto is directing the movie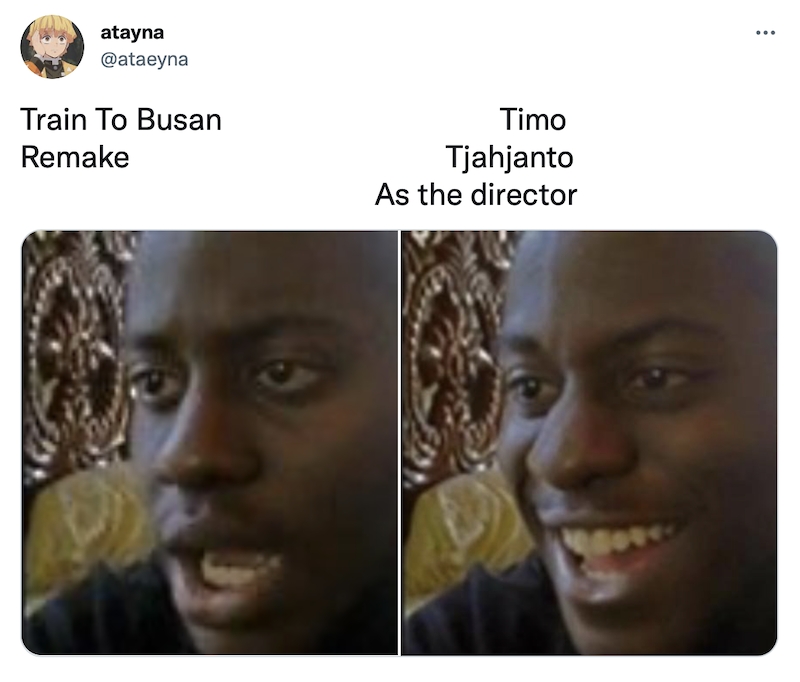 We're listening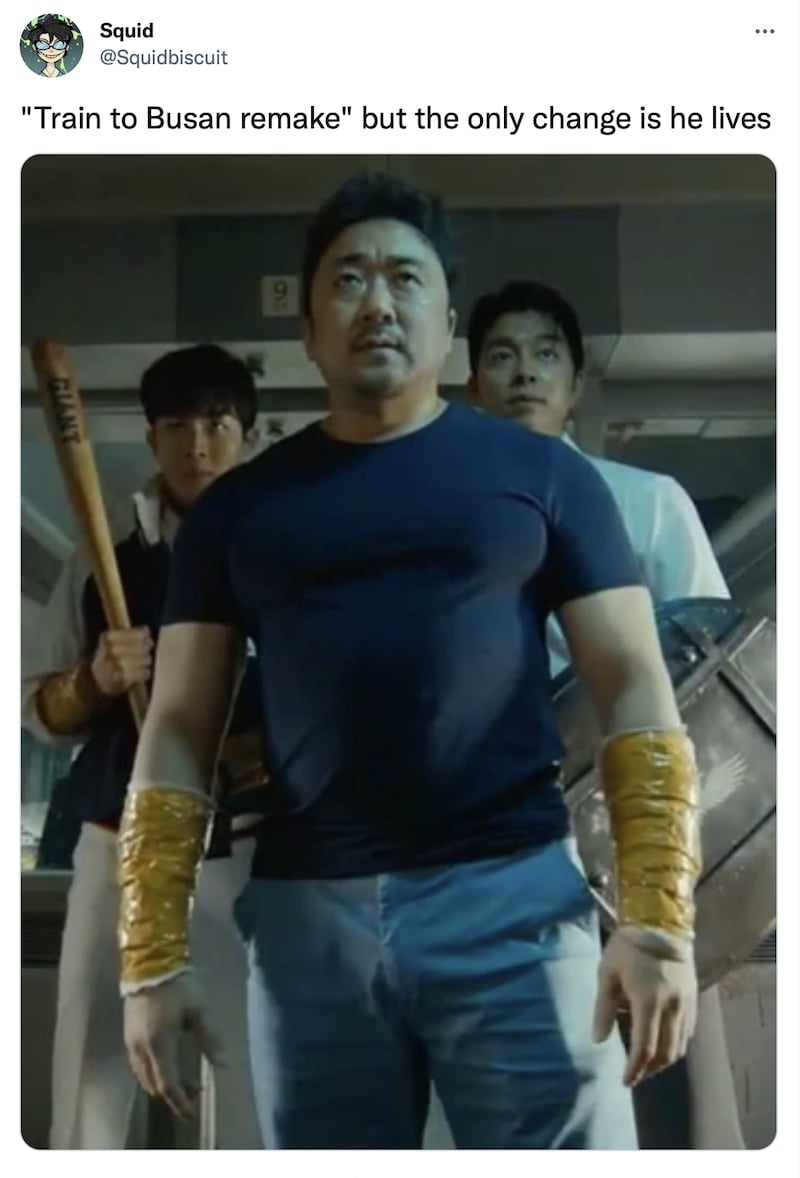 Where is the lie, though?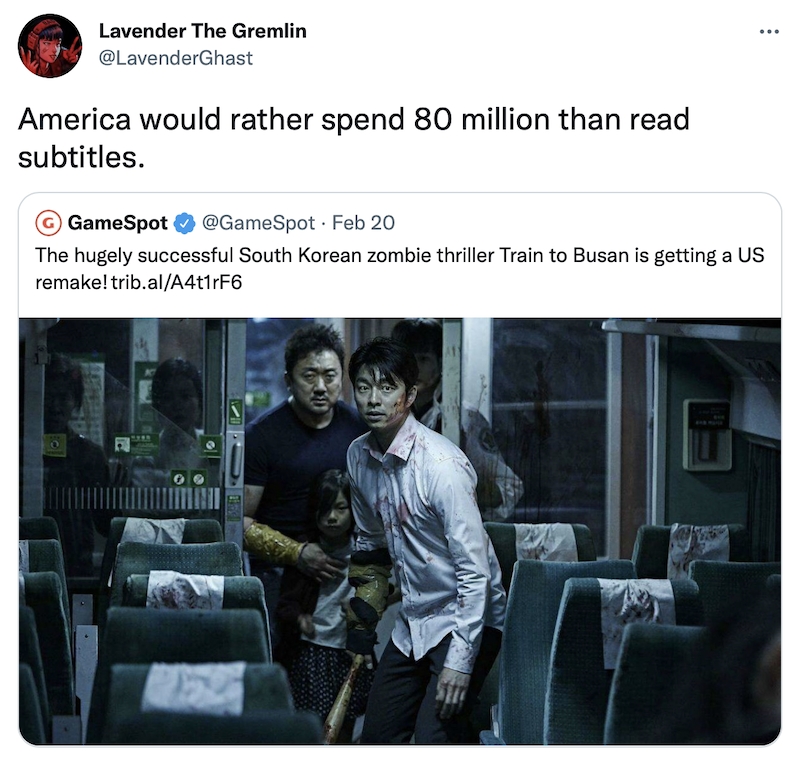 Pitching this to movie studios in the UK

Did you know that no guns were fired in Train to Busan?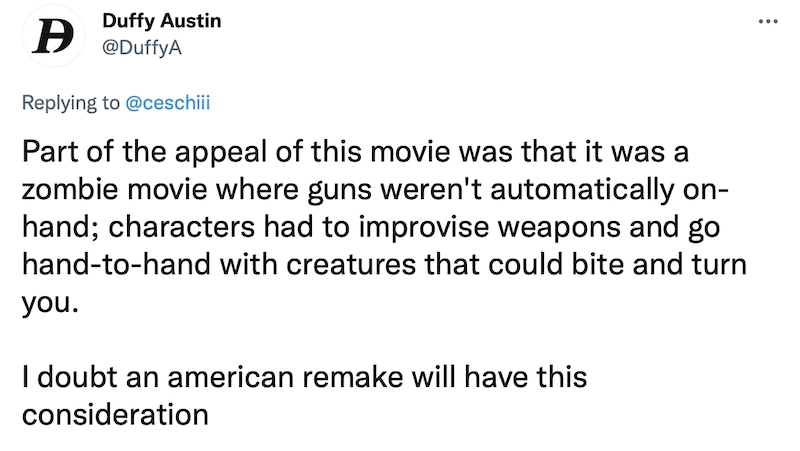 Lots to unpack here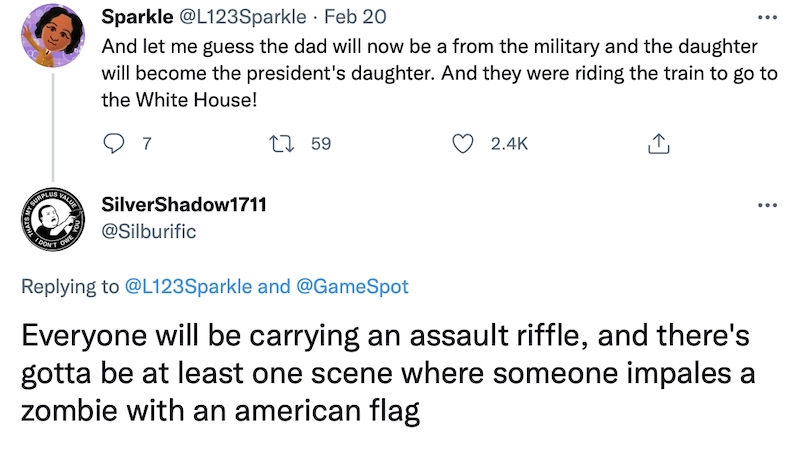 Something to think about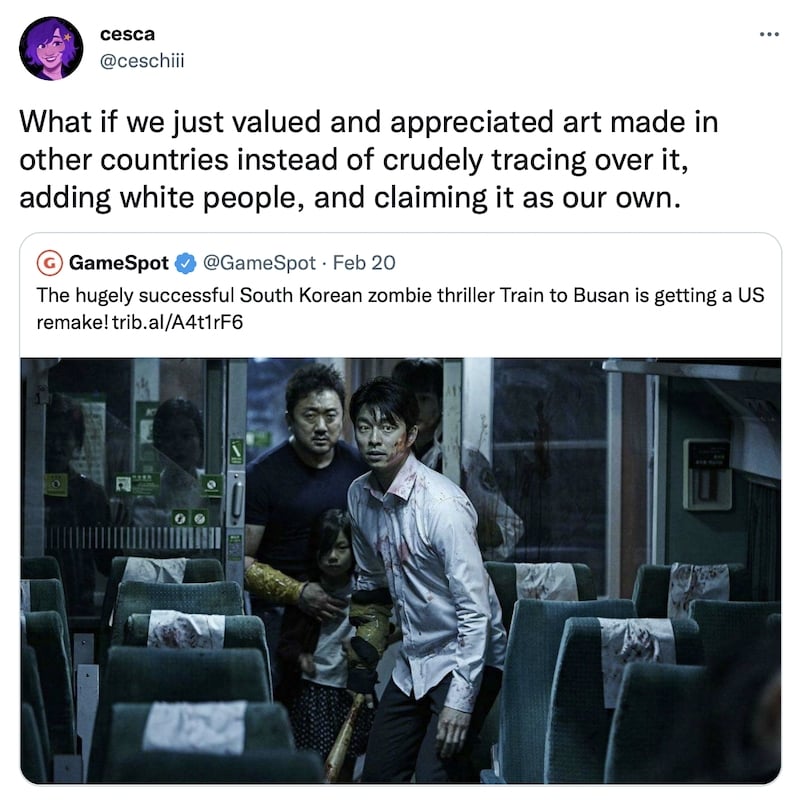 Historical context is everything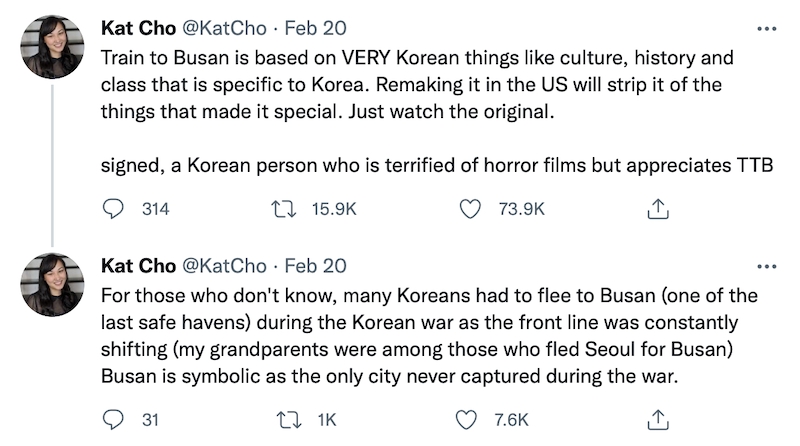 OOF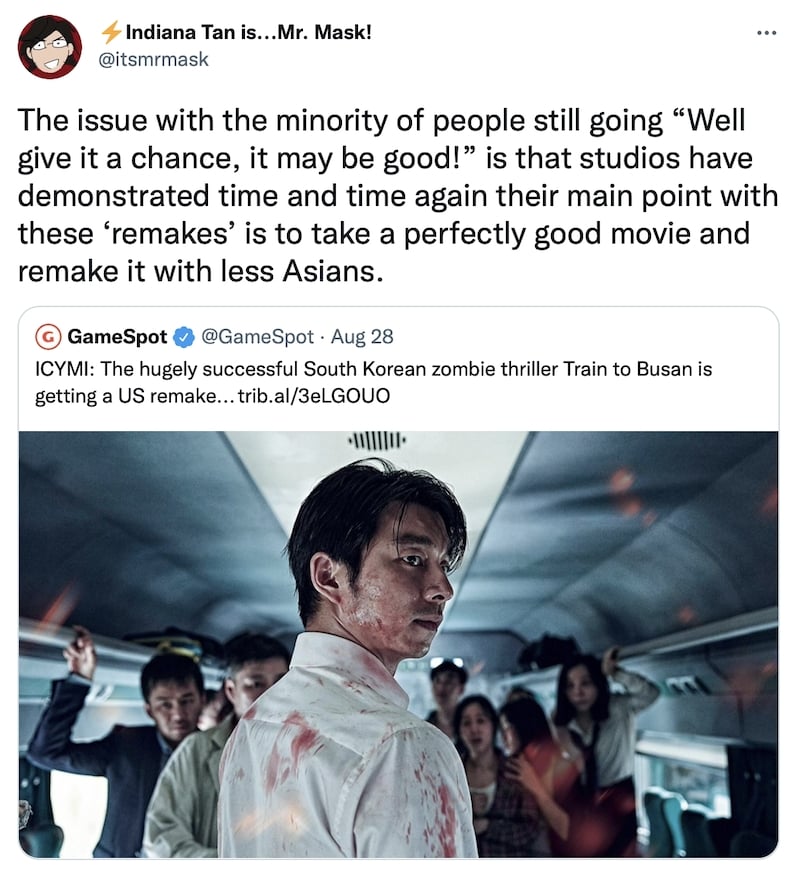 Maybe the real zombies were the friends we made along the way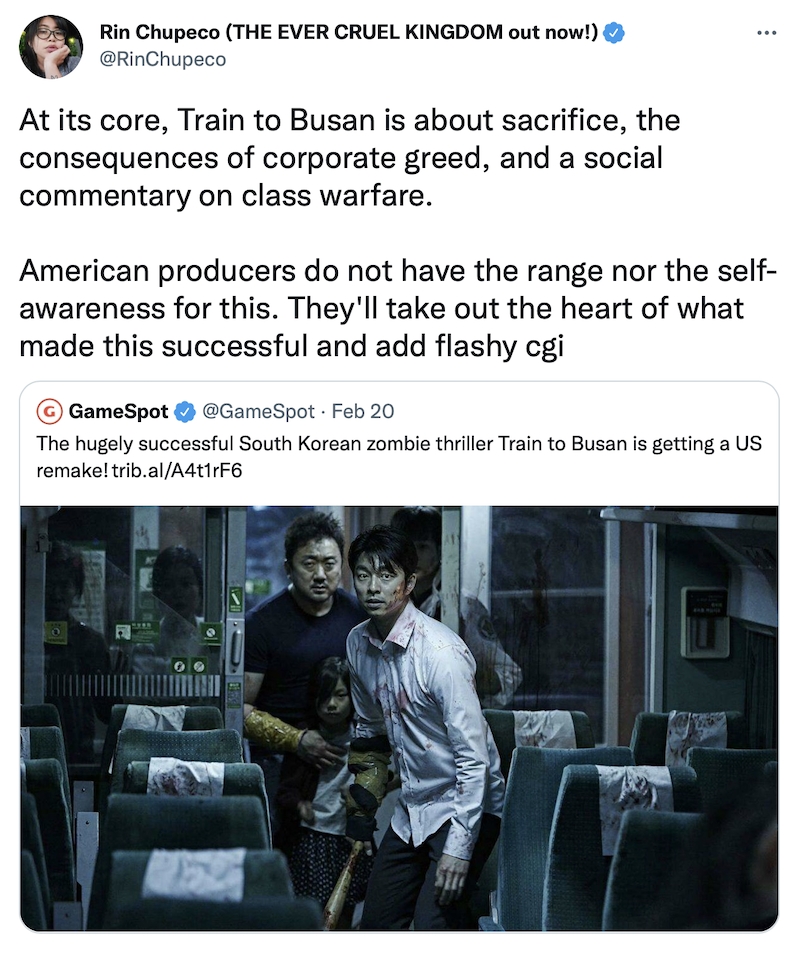 HOT TAKE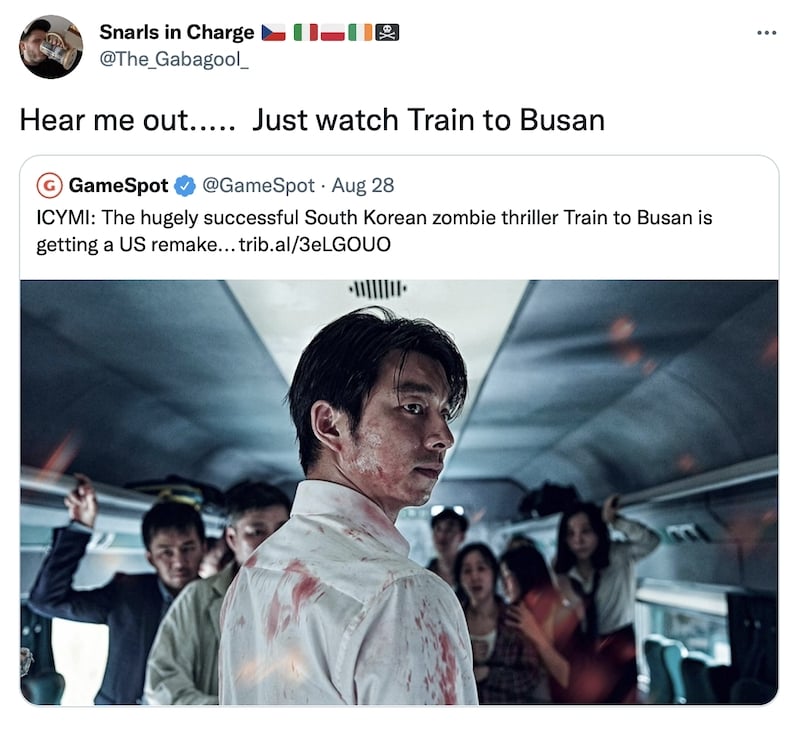 We rest our case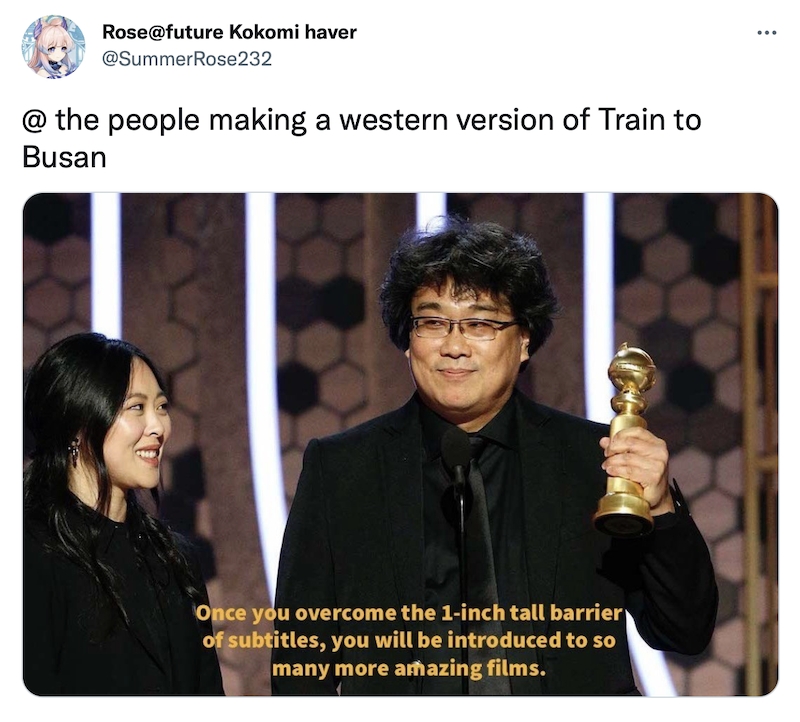 What are your thoughts on the idea to remake Train to Busan?  Let us know what you think on our official Facebook page here.
---
Featured image credit: Next Entertainment World